Kano Focus, an online publication based in the ancient city of Kano, Nigeria, is established with the aim of reporting on developmental issues and encouraging youth participation in democratic governance to ensure a sane, just and equitable society. Our mission is to report issues affecting all sections of the society, regardless of ethnicity, region, religion or creed.
We are an independent and non-partisan organization that holds public interest sacred and are ready to defend it at all times through factual, courageous, balanced, accurate and fair reporting without fear or favour.
We shall always strive to stand by the truth and hold public office holders to account by keeping tab on fulfillment of electoral promises, exposing misconduct and bringing problems facing members of the public to the knowledge of authorities and stakeholders concerned.
Editorial/Advertorial Policy
We shall not publish or accept any news items, images, videos and other digital material that depict violence and gore, pornography, vulgar, homophobic and xenophobic language or expression of hatred targeted at any religion, region, ethnic identity, personality, gender, group, community or political interests.
We shall endeavour to always avoid reporting or publishing defamatory material against any personality, institution, group, community, gender or professions.
All advertisement content intended to be published on our website must meet the requirements of Advertising Practitioners Council of Nigeria (APCON).
We shall not accept any advertisement on alcohol, illegal drugs, narcotics, intoxicants and other harmful substances, nudity, hate speech and any other material that may be deemed inappropriate.
Our reporters/editors are discouraged from accepting any favours, gifts or gratifications from news sources that may seek to influence their editorial judgment.
To ensure professionalism and to avoid legal pitfalls, we insist that all advertorials/write-ups focusing on politicians and government officials must be screened by our legal advisers before publication. To this end, we shall remove any part of such write-ups that we consider defamatory or inappropriate.
Sponsors of political advertorials/write-ups must also sign an indemnity form before their materials are accepted for publication.
Payment of all advertisements must be made in full and materials must be submitted at least 3 days before publication.
Profile of Publishers:
Maude Rabiu Gwadabe has a PhD in Mass Communication with more than a decade experience in journalism.
He started his career at Triumph newspapers before joining Freedom Radio as a reporter, where he rose to the rank of head of news and current affairs.
He has also worked with BBC Hausa service before he joined Bayero University, Kano where he taught journalism for some years before he set up Kano Today.
Mukhtar Yahaya Usman is a graduate of international relations from Northwest University and has a Master's degree in International Relations and Diplomacy from Bayero University, Kano.
He is the head of international desk at the Freedom radio Kano.
Office Address:
Suite 8, Gidan Yaya, Yahaya Gusau Road, Sharada Phase III
Kano, Nigeria 700234. Tel: 0818 606 9343 and 0808 115 6783
Email: info@kanofocus.com,
Police rescued new born baby abducted at M A Wase hospital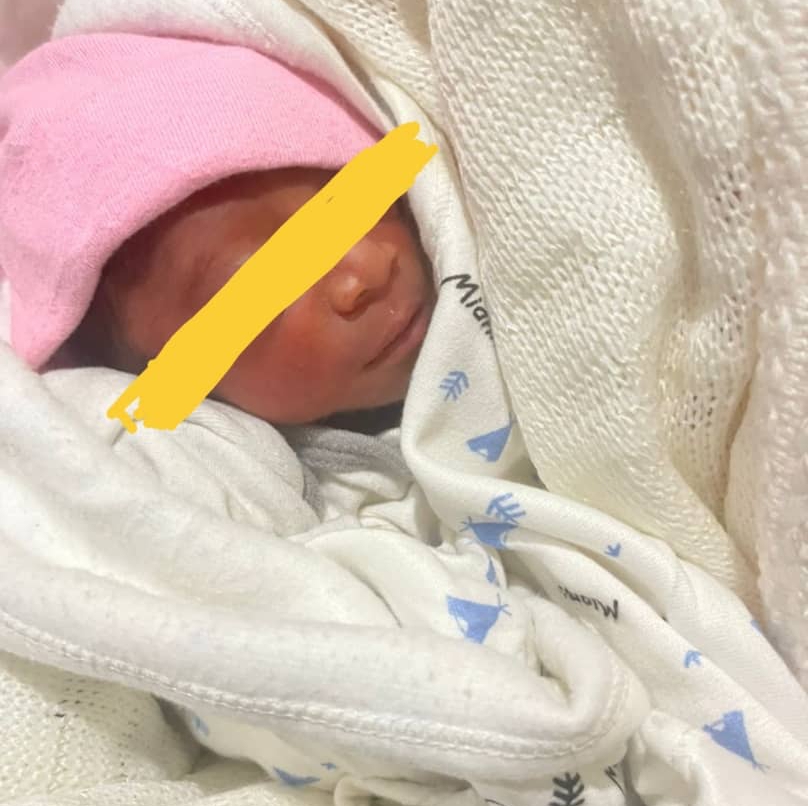 Police in Kano said they have rescued a one day old baby abducted at Muhammad Abdullahi Wase Teaching Hospital, Kano.
KANO FOCUS reports that Abdullahi Kiyawa, a police spokesperson in Kano revealed this in a statement issued on Friday.
He said the baby was abducted by a couple Abubakar Sadiq and his wife Maryam Sadiq all of Rijiyar Zaki Quarters, Kano.
It was gathered that the couple were desperate to get a male child.
The statement recalled that on Wednesday one Rabi'u Muhammad of Gayawa quarters, Ungogo local government area reported that on the same day one of his newly-born male twin was found missing at Muhammad Abdullahi Wase Teaching Hospital, Nassarawa.
According to the statement the baby was taken from Muhammad's sister in-law who was looking after the babies at the corridor of the Maternity ward while she was sleeping.
Kiyawa said upon receiving the report, the Commissioner of Police, Sama'ila Dikko, mobilised a team of detectives to rescue the baby and arrest the culprits.
"The team immediately stormed the scene and launched a search. The Hospital was sealed off and thoroughly combed, but the child could not be found immediately.
"Sustained efforts coupled with intelligence sharing led to the arrest of one Maryam Sadiq, 'f', 22 years old, and her husband one Abubakar Sadiq, 'm', 50 years old, all of Rijiyar Zaki Quarters, Kano.
"The Child was recovered from them in their home.
"On preliminary investigation, Maryam confessed that the child was taken away from Muhammad Abdullahi Wase Teaching Hospital Kano and that she carried out the act under the influence of her husband who has been longing a male child," Kiyawa said.
The Police spokesperson said the new born baby has been re-united with his parents and the Commissioner of Police has ordered the transfer of the case to Criminal Investigation Department for discreet investigation.
He said suspects will be charged to court upon completion of investigation.
Mrs Sadik told journalists that her husband Mr Sadik was the masterminder of the abduction, the accusation he promptly denied.
ASUU condemns DSS brutality against Prof Muhammad, threatens legal action
Academic Staff Union of Universities (ASUU), Bayero University Kano (BUK) Branch has condemned alleged brutal and uncivilized assault on union's Kano Zonal Coordinator, Abdulkadir Muhammad, by some operatives of the Department of State Services (DSS).
KANO FOCUS reports that a statement jointly signed by chairman and Secretary Haruna Musa and Yusuf Umar respectively described the attack as "unfortunate, tragic, despicable and embarrassing."
ASUU considered the attack as the highest form of gross violation of fundamental human rights and has exposed the lack of professionalism on the part of those who perpetrated the cowardly act saying "the attack was unfortunate, tragic, despicable and embarrassing to say the least."
The statement recalled that "the incident happened on August 18, along the Eastern by-pass in Kano metropolis around 2 pm while Muhammad was driving when these DSS operatives, driving on a high speed and harassing commuters with siren, unprovokedly singled out and stopped him, damaged his car and assaulted him repeatedly."
"Alas, DSS operatives are notorious for crass violation of fundamental rights of innocent Nigerians through torture and assaults.
"We recall that sometime in 2012, they invaded ASUU-BUK Secretariat at Old Campus and assaulted our then ASUU Kano-Zone Coordinator and Immediate Past Branch Chairperson in their attempt to abduct him."
ASUU therefore urged the Department of State Services to investigate the matter and bring the perpetrators to book in order to stop the anarchy, torture and harassment of innocent Nigerians.
The Union said it is ready to deploy all the available legal and legitimate instruments to ensure that justice is done on the matter.
YOSPIS Inaugurates youth reference group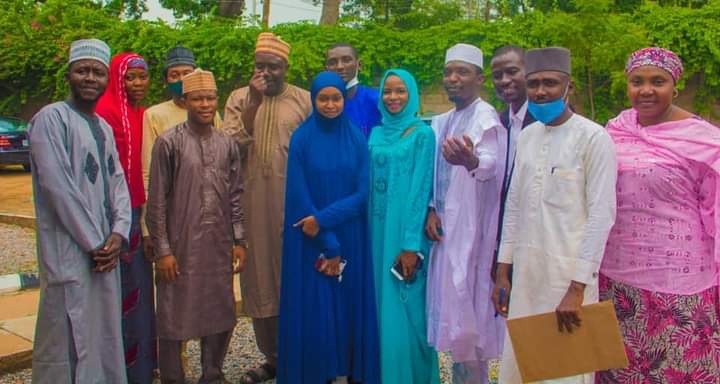 The Executive Director of Youth Society for the Prevention of Infectious Disease and Social Vices (YOSPIS) Zainab Nasir Ahmad has inaugurated eleven member youth reference group.
KANO FOCUS reports that the group was to revive the activities of YOSPIS and support the implementation of it's work plan.
Speaking at the occasion Miss Ahmad said the members were selected based on track of their records in humanitarian services.
She recalled that " over the years YOSPIS has consistently responded to the challenges posed by HIV/AIDS, adolescent health, social wellbeing of young people, sexual and reproductive health problems as well as increasing awareness to reduce child morbidity and high mortality rates in Nigeria.
"YOSPIS has earned a formidable reputation in the provision of just, prompt, transparent and efficient research and service delivery to it's clients in line with community mobilisation/awareness campaign, taking them along on individual and group capacity building to better their stand in their respective communities."
Miss Ahmad revealed that YOSPIS is working with Kano state ministries of health, environment and education on areas of reproductive health, meanstrual hygiene, tree planting and girl child education.
Earlier in a welcome address the representative of Community Health and Research Initiative CHR, Salisu Musa described the event as historic.
Highlights of the event include motivational talk on volunteering by Musa Abdullahi Sufi.
The members Inaugurated are Hannatu Sulaiman Abba, Nura Ahmad Muhammad, Muhammad Dahiru Lawal and Abdulbaki Muhammad.
Others are Khafilu Muhammad Haruna, Hajara Salisu Bako, Khadija Lawal and Mubarak Baba.
The remaining are Bello Shehu Maude, Muhammad Salisu Abdullahi and Rukayya Shuwa.