Kano Focus, an online publication based in the ancient city of Kano, Nigeria, is established with the aim of reporting on developmental issues and encouraging youth participation in democratic governance to ensure a sane, just and equitable society. Our mission is to report issues affecting all sections of the society, regardless of ethnicity, region, religion or creed.
We are an independent and non-partisan organization that holds public interest sacred and are ready to defend it at all times through factual, courageous, balanced, accurate and fair reporting without fear or favour.
We shall always strive to stand by the truth and hold public office holders to account by keeping tab on fulfillment of electoral promises, exposing misconduct and bringing problems facing members of the public to the knowledge of authorities and stakeholders concerned.
Editorial/Advertorial Policy
We shall not publish or accept any news items, images, videos and other digital material that depict violence and gore, pornography, vulgar, homophobic and xenophobic language or expression of hatred targeted at any religion, region, ethnic identity, personality, gender, group, community or political interests.
We shall endeavour to always avoid reporting or publishing defamatory material against any personality, institution, group, community, gender or professions.
All advertisement content intended to be published on our website must meet the requirements of Advertising Practitioners Council of Nigeria (APCON).
We shall not accept any advertisement on alcohol, illegal drugs, narcotics, intoxicants and other harmful substances, nudity, hate speech and any other material that may be deemed inappropriate.
Our reporters/editors are discouraged from accepting any favours, gifts or gratifications from news sources that may seek to influence their editorial judgment.
To ensure professionalism and to avoid legal pitfalls, we insist that all advertorials/write-ups focusing on politicians and government officials must be screened by our legal advisers before publication. To this end, we shall remove any part of such write-ups that we consider defamatory or inappropriate.
Sponsors of political advertorials/write-ups must also sign an indemnity form before their materials are accepted for publication.
Payment of all advertisements must be made in full and materials must be submitted at least 3 days before publication.
Profile of Publishers:
Maude Rabiu Gwadabe has a PhD in Mass Communication with more than a decade experience in journalism.
He started his career at Triumph newspapers before joining Freedom Radio as a reporter, where he rose to the rank of head of news and current affairs.
He has also worked with BBC Hausa service before he joined Bayero University, Kano where he taught journalism for some years before he set up Kano Today.
Mukhtar Yahaya Usman is a graduate of international relations from Northwest University and has a Master's degree in International Relations and Diplomacy from Bayero University, Kano.
He is the head of international desk at the Freedom radio Kano.
Office Address:
Suite 8, Gidan Yaya, Yahaya Gusau Road, Sharada Phase III
Kano, Nigeria 700234. Tel: 0818 606 9343 and 0808 115 6783
Email: info@kanofocus.com,
Kano gets 3,148 new polling units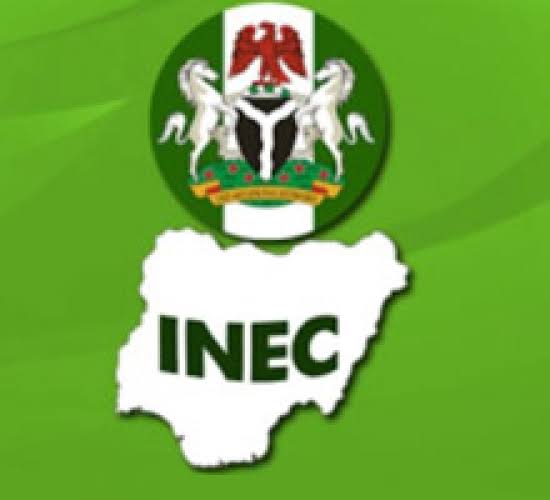 Mukhtar Yahya Usman
The Independent National Electoral Commission (INEC) has expanded the polling units in Kano state from 8,074 to 11,222 to create easy access to polling units.
Kano Focus reports that the INEC chairman, Mahmoud Yakubu revealed this to journalists on Wednesday in Abuja.
Mr Yakubu revealed that Kano Central has 1,978 more polling units while Kano South and Kano North have 658 and 513 respectively.
INEC exempts corp members from participating in Bebeji by-election
Kano governorship tribunal orders arrest of INEC witness attackers
People with disabilities will participate in future elections with ease–INEC
The 10 local governments that have the highest number of additional polling units are Nassarawa 334, Kumbotso 220, Gwale 207, Tarauni 207, and Ungoggo 179.
Others are Dala 163, Fagge 163, Kano Municipal 160, Danbatta 94, and Dawakin Kudu 92.
Nigerian Navy to establish desert warfare institute in Kano
Nasiru Yusuf
The Chief of Naval Staff CNS Real Admiral Awwal Zubairu Gambo, has agreed to move Desert Warfare Institute to Kano.
KANO FOCUS reports that this was disclosed by, Chief of Policy and Plans, Nigerian Navy, COR Ezekobe
when he led a delegation to governor Ganduje at his office, in Kano, Wednesday, to brief the governor about development so far.
He said "We are here to actualize the fruitful engagement we had when His Excellency visited us on the 3rd of June. He Chief of Naval Staff directed me to lead this team in actualising some of the promises made to you when you visited the Naval headquarters."
"Our project standing on 12 hectares of land, is a multi-purpose project. We are moving our Desert Warfare of our Special unit to Kano Your Excellency. This unit is highly trained in both United States of America and Britain. And they are recognized to be of best performance."
"This is where we will use for a garment industry and other things that will be of significant benefit to the society."
"We would like to develop a Barack, so that when the need arises we can defend ourselves and also the state. That will definitely help in improving the security of the state in particular and the nation in general."
He requested that, the Chief of Naval Staff would want to deliver a lecture on Maritime in either Bayero University, Kano, for people here up North to understand the activities of the Nigerian Navy in the national scheme of things.
Ezkobe, a rear admiral in Nigerian Navy, requested another piece of land on behalf of the Naval Officers Wives Association (NOWA) for the establishment of hospital in the state.
"Naval Officers Wives Association (NOWA) is desirous of establishing a 200-bedded hospital in Kano. We also need to get a piece of land for this effort to see the light of the day," he requested.
"Your Excellency we witnessed the tremendous development in your state. This is highly commendable Sir," he concluded.
In his response, governor Ganduje appreciated the speed of the process for the visibility of the Nigerian Navy in the state, appreciating that, "We are so happy to have you here. I can see that the return match is so quick. This shows the level of seriousness from your part."
"Your presence in Kano will definitely boost the morale of our youth in joining the Nigerian Navy. It will also improve our security of the state generally," he stated.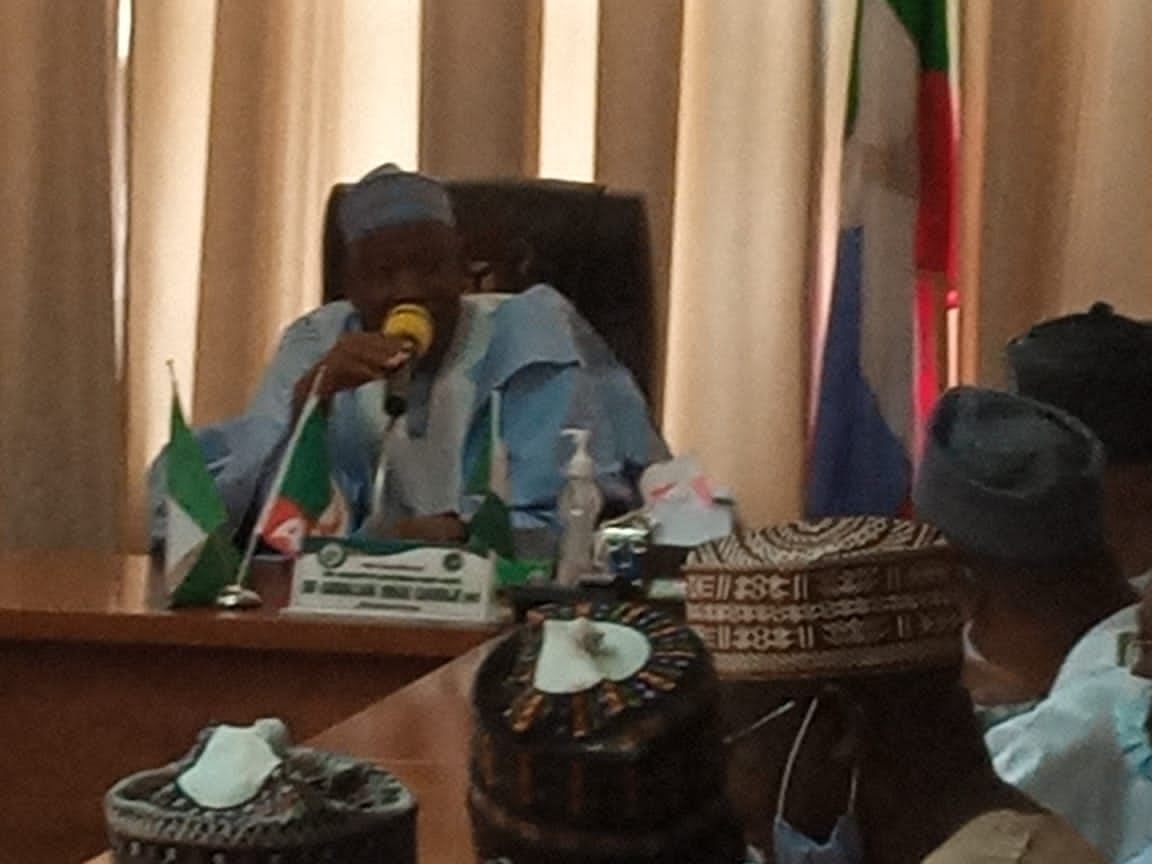 "We are very much ready for all the requests you came with pertaining this and other projects for the development of the state. And for improving the security of our dear state. We are always ready."
Concerning the Chief of Naval State Conference, Ganduje said the state would always be ready to see to the realisation of the proposed Conference, adding that, "For the Conference we will create an enabling environment for it to hold."
"We will also facilitate for the proposed Maritime lecture by the Chief of Naval Staff in one of our universities. There is no doubt about this. Tell him he is always welcome."
NCC begins review of telecoms license structure
The Nigerian Communications Commission (NCC) has initiated the process for the review of existing licensing structure in the Nigerian telecommunications industry. 
KANO FOCUS reports that an important step towards achieving this was taken recently by the Executive Vice Chairman and Chief Executive Officer of NCC, Prof. Umar Garba Danbatta when he inaugurated an in-house Standing Committee to carry out the task.
In a statement sent to KANO FOCUS by commission's spokesperson Ikechukwu Adinde, Danbatta, while inaugurating the Committee, said the need for the review of the existing license structure was informed by the wide range of technological advances, convergence of technologies and services which have characterized the global telecoms space over the years, and which impact is increasingly being experienced in Nigeria.
According to him, the current license structure is almost 20 years old, hence the need for an urgent review of the existing license pattern to reflect new licensing trends in line with international standards while providing opportunities for improved revenue for government.
"Therefore, it is evidently clear that this Standing Committee, drawn up from competent hands in various departments of the Commission, is perfectly suited and capable of addressing the enormous task of reviewing the existing license structure of  telecom licensees in Nigeria," he said.
While noting that the work of the Standing Committee will be carried out in phases, Danbatta said effective delivery of the Committee's task will help the Commission to institute a process, which will culminate in the review of the terms and conditions of the various license categories.
These, he said, will include licensing fee, as well as identification of the limitations of the various license categories, with a view to clearly determining licenses that should be phased out or amended.
Specifically, Danbatta outlined Management's seven-point deliverables from the Committee to include a comprehensive review/report on existing licenses; report and recommendations on consultative fora; and report on recommended new license undertakings.
Others include a report on recommended amendment to license fees and durations; a report on benchmarking of license with similar jurisdictions, a report on the impact of certain licenses on other license holders.
The Committee is also expected to recommend solutions as well as the develop updated regulatory framework for new and amended licenses as the case may be; and a final report on the project with all recommendations.
Also speaking during the inauguration of the Committee, the Director, Licensing and Authorisation, NCC and Chairman of the Committee, Mohammad Babajika, assured the Commission's Management of the Committee's resolve to deliver on the terms of their assignment.
At the end of the Committee's assignment, and following due consultations with industry stakeholders, the Commission envisages a new draft framework for new and amended licenses.