Kano House of Assembly to save two million jobs through microfinance banks
The Kano House of Assembly says it is making efforts to save over two million jobs by asking the state government to help microfinance banks meet new Central Bank of Nigeria (CBN) guidelines.
KANO TODAY recalls that the CBN has increased the capital requirements of microfinance banks from N20 million to N200 million.
House speaker, Kabiru Rurum said microfinance banks are highly important to rural people as government agencies use them to distribute loans and financial grants.
The House of Assembly decided to take this action following a motion by member representing Ungoggo constituency, Tasiu Rabiu Panisau.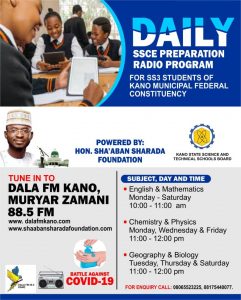 According to Panisau "the decision by the CBN can lead to the collapse of many microfinance banks which are mostly patronized by small traders in rural areas, especially in the northern part of the country.
"Many of the microfinance banks cannot afford to pay such amount, and at the end of the day, the banks will collapse and can lead to an increase in unemployment.
Apart from the issue of unemployment, it can lead to the closing of many small-scale businesses in the rural areas,"  Panisau said.
Majority Leader and member representing Kano Municipal Baffa Babba Dan Agundi who seconded the motion said about two million workers may lose their jobs if the banks collapse.
The member, therefore, called on the House of Assembly to urgently ask governor Ganduje to provide financial assistance to microfinance banks in Kano to meet the new CBN requirement.
The legislators unanimously adopted the motion and ordered the assembly clerk Abdullahi Alfa to write a letter to the state government.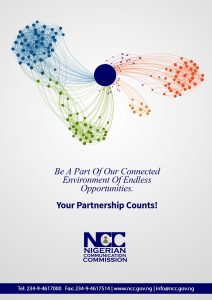 COVID-19: Islamic Forum asks FG to establish test centers in 6 zones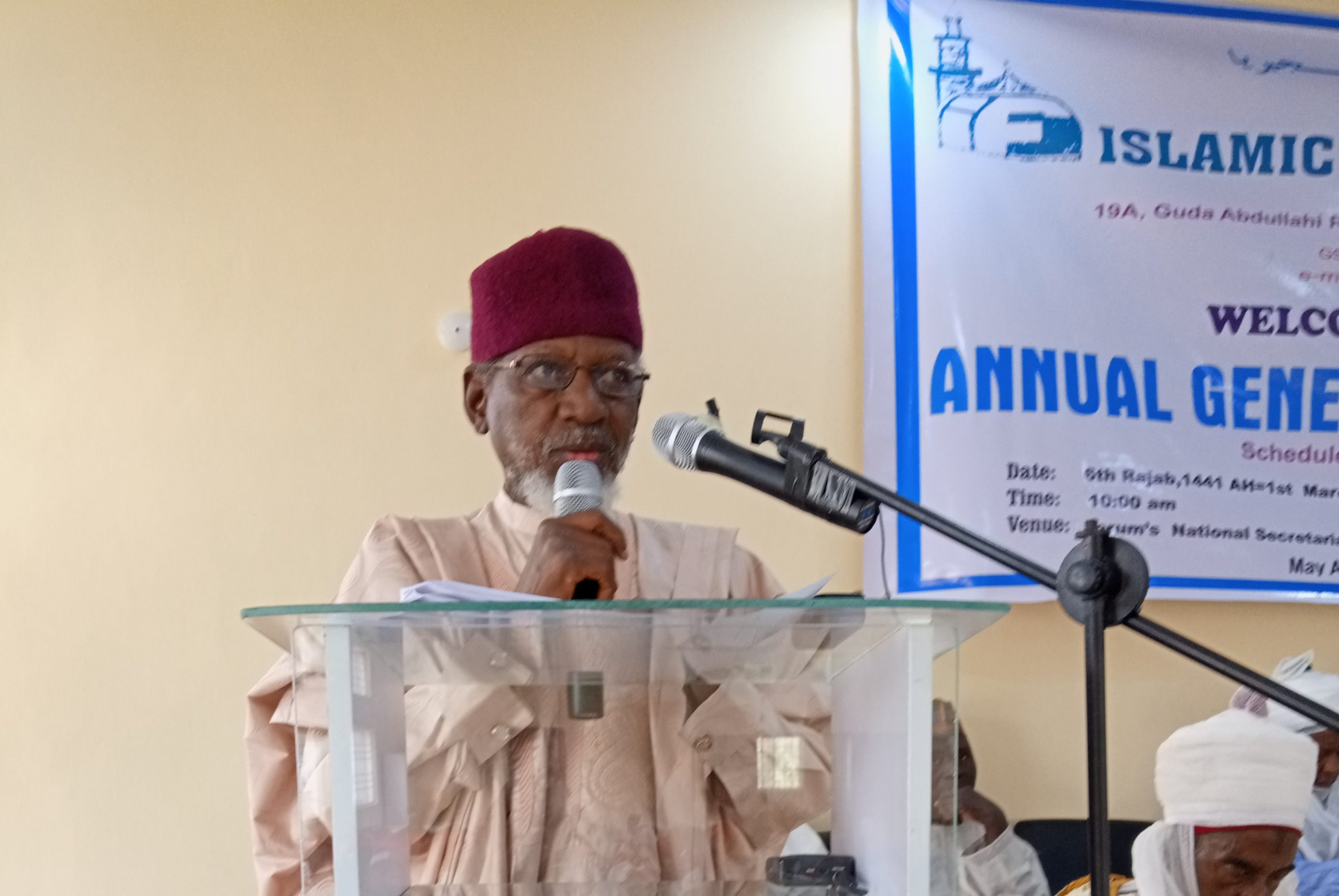 Nasiru Yusuf
The Islamic Forum of Nigeria has called on the federal government to fulfill its promise of establishing COVID-19 test centres across the six geo-political zones in the country.
This was revealed in a statement issued on Wednesday by the National Chairman of the forum Ahmad Daku.
Mr Daku, a former military governor of Kano state, also appealed to federal government to provide adequate ventilators and medical supplies to all designated isolation centres.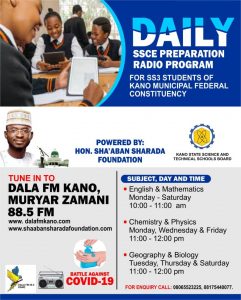 He further urged authorities concerned to judiciously use the donations received by spirited individuals and organizations, and to punish any persons that attempt to divert or mismanage the funds.
"We should not forget our valued tradition to support those who are vulnerable within the communities by helping them with whatever possible to manage their affairs," he said.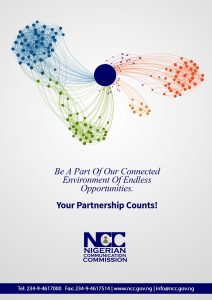 COVID-19: NDLEA releases detainees
Nasiru Yusuf
Kano state command of the National Drugs Law Enforcement Agency (NDLEA)  has released detained suspects  charged with low profile cases in an effort to prevent the spread of the COVID-19.
NDLEA Commander in Kano state, Abdul Ibrahim disclosed this in an interview with journalists on Wednesday in Kano.
Mr Ibrahim said the command has secured the conviction of 28 drug peddlers in Kano state from January to date.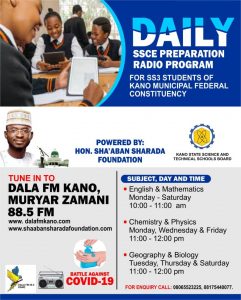 He said the NDLEA had also screened 38 traditional title holders from the Kano Emirate Council to ensure that they were not drug addicts.
Kano drops to 6th position on drug abuse index as NDLEA arrests 906 suspects
NDLEA arrests 2 armed robbery suspects in Kano
Zainab Aliyu: NDLEA presents witnesses against alleged drug traffickers
He said the command had arrested 203 suspects – 178 males and 25 females – from January to March, 2020.
He explained that out of the number, 25 persons were standing trial in the Federal High Court.
"During the period, we also seized over two tons of exhibits which include 1,801kg of Cannabis Sativa, popularly known as Indian hemp.
"Following relentless efforts by our men, we also succeeded in seizing 200kg of psychotropic substances during the period," he revealed.
Mr Ibrahim added that the agency had provided a brief intervention for 209 drug users in the state and another eight brought by their parents and guardians.
The NDLEA commander said that as part of the command's efforts to reduce drug abuse in Kano, it had conducted an awareness campaign across 12 schools in the state.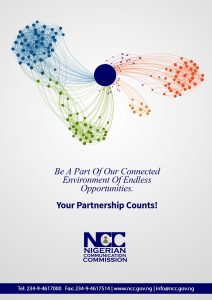 COVID-19: Ganduje, wife test negative
Maude Rabiu Gwadabe
Kano state governor Abdullahi Umar Ganduje and his wife Hafsat Ganduje have both tested negative for COVID-19.
Kano Focus reports that Mr. Ganduje announced the result in a statement issued on Thursday.
"We thank Almighty Allah for this result which shows negative. That is how He (Allah) wishes." He said.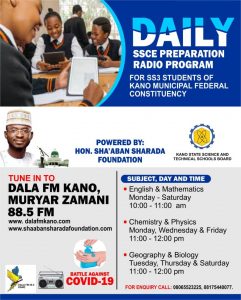 He prayed for Allah's continued protection against COVID-19 in Kano state, Nigeria and the world in general.
COVID-19: "No need to test Ganduje for meeting Abba Kyari"
COVID-19: Kano seeks volunteer doctors, health workers
Man who died en route to Kano from Abuja NOT infected with COVID-19–Hisbah
There had been widespread concerns over Mr. Ganduje's COVID-19 status after his exposure to Abba Kyari, Chief of Staff to the President, who had tested positive.
After receiving the results Mr Ganduje assured that his government would maintain the proactive measures taken against COVID-19.
"It is our responsibility to see that this deadly COVID-19 is fought from all angles, so as to have safer and healthier society.
"We thank Almighty Allah that up to this time there is no reported case in Kano." He added.