Ganduje's ex-deputy Hafizu Abubakar returns to APC
Former Kano state deputy governor Hafizu Abubakar has returned to the ruling All Peoples' Congress (APC) after decamping to the Peoples' Democratic Party (PDP) and later to the Peoples' Redemption Party (PRP).
The ex-deputy governor's spokesperson, Abdulwahab Sa'id Ahmad told journalists in Kano that Hafizu Abubakar's return to APC follows a meeting Wednesday night with president Muhammadu Buhari and other close associates of former Kano governor Rabiu Musa Kwankwaso.
KANO TODAY reports that Muhammadu Buhari met with disgruntled members of the Kwankwasiyya faction of the PDP that included Hafizu Abubakar, a former APC treasurer Bala Gwagwarwa, former Managing Director Nigeria Ports Authority Aminu Dabo, and Mu'azu Magaji Dan Sarauniya.
Prominent members of the Kwankwasiyya political organization have been deserting the fold since the emergence of Rabiu Musa Kwankwaso's son-in-law Abba Kabir Yusuf as the anointed candidate of the PDP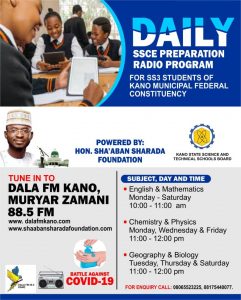 Political merry-go-round
Hafizu Abubakar left the APC to join PDP on August 1, 2018 as a show of loyalty to his political boss Rabiu Musa Kwankwaso whose Kwankwasiyya faction is battling with current governor Abdullahi Umar Ganduje.
The former deputy governor however left the PDP two months later to join the PRP on November 1, 2018 after Rabiu Kwankwaso anointed his protégé Abba Kabiru Yusuf as the gubernatorial candidate of the PDP.
Hafizu Abubakar's fate did not change for the better in the PRP as former commissioner in Ibrahim Shekarau's government, Salihu Sagiru Takai beats him to the party's governorship ticket.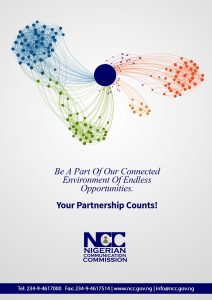 NCC clears doubts over 5G, COVID-19 and security
Nasiru Yusuf
The National Communication Commission says there is no correlation between 5G Technology and COVID-19.
The commission said the 5G is an advancement on today's 4G technology, designed to transform the world positively.
A statement sent to Kano Focus on Sunday by Director, Public Affairs Nigerian Communications Commission Henry Nkemadu, said there is no deployment of 5G in Nigeria at the moment. The NCC, back in November 2019, approved trial test for 5G for a period of three months, and the trial has been concluded and installation decommissioned.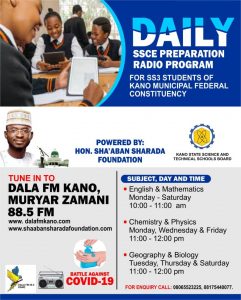 According to the statement the trial, was to study and observe any health or security challenges the 5G network might present. Relevant stakeholders, including members of the security agencies, were invited to participate during the trial.
The statement said the NCC will continue to maintain its policy of technology neutrality and will continue to encourage Service Providers to deploy the best technology that will meet the needs of the society in a secured and friendly manner.
The following are some Frequently Asked Questions :
1. What is 5G ?
Ans: 5G is a fifth generation of mobile technology which is an improvement on today's 4G technology with enhanced capabilities. The 5G technology provides the platform for new and emerging technologies such as Internet of Things (IoT), Artificial Intelligence (AI) and Big Data to improve the way we live and work.
2. Do we have 5G network in Nigeria now?
Ans: No. There is no 5G network in Nigeria at the moment. What we had was a trial test for 3 months which has since been concluded.
3. When are we expecting 5G in Nigeria?
Ans. No exact time frame but when conditions are right and all doubts are cleared.
4. Do we have spectrum for 5G in Nigeria?
Ans. Yes, particularly the millimetre wave spectrum from 24GHz and above are available.
5. Have we given out 5G spectrum to operators?
Ans. No. It will be auctioned at the appropriate time.
6. Are there 5G deployment around the world?
Ans. Yes, in countries like South Korea, China, USA, Germany and others since middle of 2019.
7. Is the radiation from 5G different from those of 2G, 3G and 4G?
Ans. No, they all belong to the same class of non-ionizing radiation.
8. Who is going to Allocate spectrum for 5G in Nigeria?
Ans. The National Frequency Management Council (NFMC) Chaired by the Honourable Minister of Communications and Digital Economy has the responsibility for allocating bulk spectrum for various services.
9. Should I be concerned about 5G technology?
Ans. No, nothing to worry about. Safety and human health are top priority in the design and deployment of 5G.
10. What are the benefits of 5G ?
Ans. 5G technology will transform the world by connecting everything with everybody. It will create millions of jobs, it will add billions of dollars to the economy (GDP), and can solve some of our problems such as insecurity and improve governance and efficiency in the society.
11. Is 5G causing CORONAVIRUS or COVID-19?
Ans. No, there is no link whatsoever between 5G and CORONAVIRUS or COVID-19.
12. Should I ignore all the negative narratives I am hearing about 5G ?
Ans. No, but rely on information from world standards making bodies such as WHO, ITU, IEEE and industry experts for advice when in doubt.
13. Is there standard limit set for Radiation from mobile devices?
Ans. Yes, there is radiation emission limits set by the International Commission for Non-ionizing Radiation Protection (ICNIRP) below which the radiation is considered safe for humans.
14. Are the mobile network operators in Nigeria conforming to the Radiation emissions limits?
Ans. Yes, the NCC has been regularly conducting measurements of radiation emissions from base stations across the country and they are all well below the set limits.
15. Is 5G same as fibre cable?
Ans. No, fibre cable is a terrestrial technology for broadband that existed for decades while 5G is a new mobile technology for enhanced quality of service as explained in Question 1 above.
16. Are there other sources of radiation apart from mobile base stations?
Ans. Yes, there are other sources of radiation which include television stations, radio broadcast stations, wifi and so on. They all belong to the class of radiation considered to be safe for humans when operated below the set limits.
17. Who owns 5G?
Ans. 5G is not owned by anybody but collection of technologies, standards and processes agreed at the international level by standards-making bodies.
18. Has NCC issued licenses for 5G in Nigeria?
Ans. No, NCC has not issued any licence for 5G in Nigeria. NCC is technology-neutral as such we don't license technology but assigns spectrum to operators for deployment of any service when allocated by NFMC.
19. Why are some operators rolling out fibre during the lockdown period?
Ans. As a result of the lockdown, the amount of voice and data usage has increased by huge amounts and there is need to expand the network to provide optimum quality of service to users sitting at home. Telecom is also critical for information dissemination during the lockdown.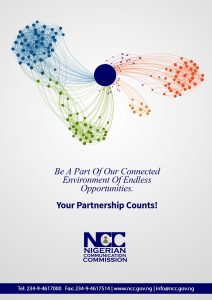 NCC alerts Nigerians on fake website advertising fraudulent internet claims
Nasiru Yusuf
The Nigerian Communications Commission (NCC) has caution telecoms consumers on the fraudulent message being spread on the internet by a fraudulent website.
A statement issued by the Deputy Manager Online Media and Special Publication, NCC, Kunle Azeez said the fake website (https://covid-19-fg-grant.blogspot.com/?=1) is asking Nigerian citizens to apply for a free internet bundle ostensibly being given by the Nigerian government in collaboration with NCC.
"Nigerian government, in collaboration with NCC, is offering all Nigerian citizens up to 20GB of data to stay at home and get up-to-date information in a bid to counter the spread of COVID-19. All Nigeria citizens are entitled to free Internet connection to stay at home safely and enjoy the Internet in a bid to control the spread of COVID-19. The free Internet package is available to everyone starting from Friday, 27th March, 2020," the deceptive website claims in its message.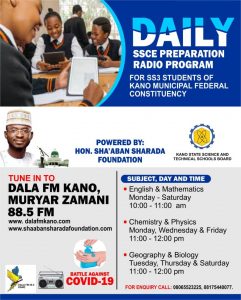 "The website suspiciously asks Nigerians to apply for the free Internet by clicking a web link, which automatically takes them to a webpage with a dialogue box where they are expected to fill in their bio data and other demographics.
The NCC stated that neither the Nigerian government nor the Commission has issued such a message to Nigerian citizens.
The Commission strongly advised Nigerians and all telecom consumers to beware of this fraudulent, false and spurious claim. The general public should discountenance the falsehood which has gained traction by the rise in tempo of its circulation.
The NCC cautioned that the message should be disregarded in its entirety as the said website is a sham and a total deception to dupe Nigerians of their hard-earned money, and to harness personal data for fraudulent purposes.
Consistent with the consumer-centric policy of NCC, the Commission wishes to sensitise Nigerians to the antics of cyber criminals, who will want to take advantage of this challenging period of a rampaging pandemic, and the stay-at-home directive of the government to scam telecom consumers and the general public.
The NCC, therefore, uses this opportunity to reiterate its commitment towards deepening access to telecoms services and its dedication to strengthening the protective measures it has instituted to safeguard the rights of over 128 million internet users across mobile networks in Nigeria.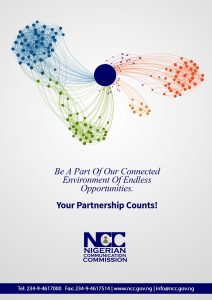 No licence has been issued for 5G in Nigeria – Pantami
Nasiru Yusuf
The Minister of Communications and Digital Economy Dr Isa Ali Ibrahim Pantami says the federal government has not granted the fifth generation (5G) license to any telecoms operators in Nigeria.
In a statement sent to KANO FOCUS on Saturday, Mr Pantami said no license has been issued for the deployment of 5G in the country.
The minister noted that as chairman of the National Frequency Management Council (NFMC), the council has not deliberated on or released any bulk frequency spectrum for the deployment of 5G.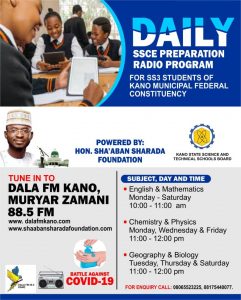 He recalled that a 3-month study trial has commenced on the 25th of November, 2019 in order to critically review and study the health and security implications of deploying 5G in Nigeria.
"As part of the study trial process, I directed the Nigerian Communications Commission (NCC) to ensure that a team of experts, security agencies and other stakeholders fully participate in the trial process and my office also invited these agencies to participate in the trial; and the trial process has been concluded and the study and reporting process is currently ongoing.
"His Excellency, President Muhammadu Buhari, GCFR, places a premium on the welfare, health and security of Nigerians. As such, our desire for technological advancement will never be at the expense of the health and welfare of our citizens," he assured.
Mr Pantami revealed that he has directed the NCC to engage citizens on any questions or concerns they may have regarding 5G, as government will not act on the speculations only, but rather we will take an informed decision on 5G after due consultation with experts and the public.
The minister assured Nigerians that government will always take the welfare, health and security of the public into account while considering the deployment of any technology.