How Kano mass wedding leads to more divorce
By Binta Suleiman Gaya
While dancing around in circles; you marry off a young girl, without education or skill, to a man of similar status, probably was once a beggar himself and never learnt a trade beyond selling pure water on the roads.
She is divorced with five kids and returns home. Family that sent off one member in order to rest, now has six to cater for. Poverty doubles.
New divorcee goes into part time Benylin, part time prostitution and part time house maid's job.
We see them every day, hire them to work as maids in our homes, and many of them can't make ordinary pap ( koko) satisfactorily. They were raised by mostly unskilled uneducated poor parents with little exposure to modernity.
Government decides it has had enough of that wayward divorcee and organises a free mass wedding.
At this mass wedding, less than 0.5% of the divorcees are honored with a husband, a furniture with all domestic work paraphernalia and she is sent off to her new marital home. Nothing new she muses to herself.
Meanwhile, mass wedding looks appealing. Oga with four wives decides to divorce the troublesome one, and perhaps the oldest wife.
Two more divorcees hit the market. The number of existing divorcees swells again.
So, for a 0.5 solution to the divorcee problem, you double the main trouble.
In essence, the chief divorcer which is, the man remains at the center of the problem. He continues to throw more women into the divorce arena and folds his hands while government tries ever so gingerly, albeit not so strategically, to take care of man's problem. Man the center of the universe.
If that is the situation, why not just stop the rampant divorce? Or at least tame the monster to only the most reasonable cases? Why create more problems when you solve only a few? What happens to free choices? Happiness?
In truth, of all the women up for free marriage organised by the state, most are not skilled, or educated or from rich homes or even empowered. Doesn't that tell us; it's a question of value and not just want?
When you raise the status of women, educate them, provide them with skills and empower them to become capable of standing on their own feet materially, their value increases. They become like that small generator, "I pass free marriage".
If that is true, then why don't we use the funds for free marriage into for example, training of CHEWS ie community health extension workers, agricultural extension workers, literacy programs, etc that provide skills and jobs and improve our communities? A worker with skills finds husband any day. A divorcee without job is a liability and a burden nobody wants to incur. Except government!
Isn't it a simple logic then? Why then do we persist in error? Why do we like dancing around in circles like a cursed generation?
Let's think about it as we inch closer to 2019 polls.
Binta Suleiman Gaya, a lecture in the department of Mass Communications Bayero University Kano first published this article on her Facebook account
Childhood killer diseases: NGO gets $29m grants to reach 1m caregivers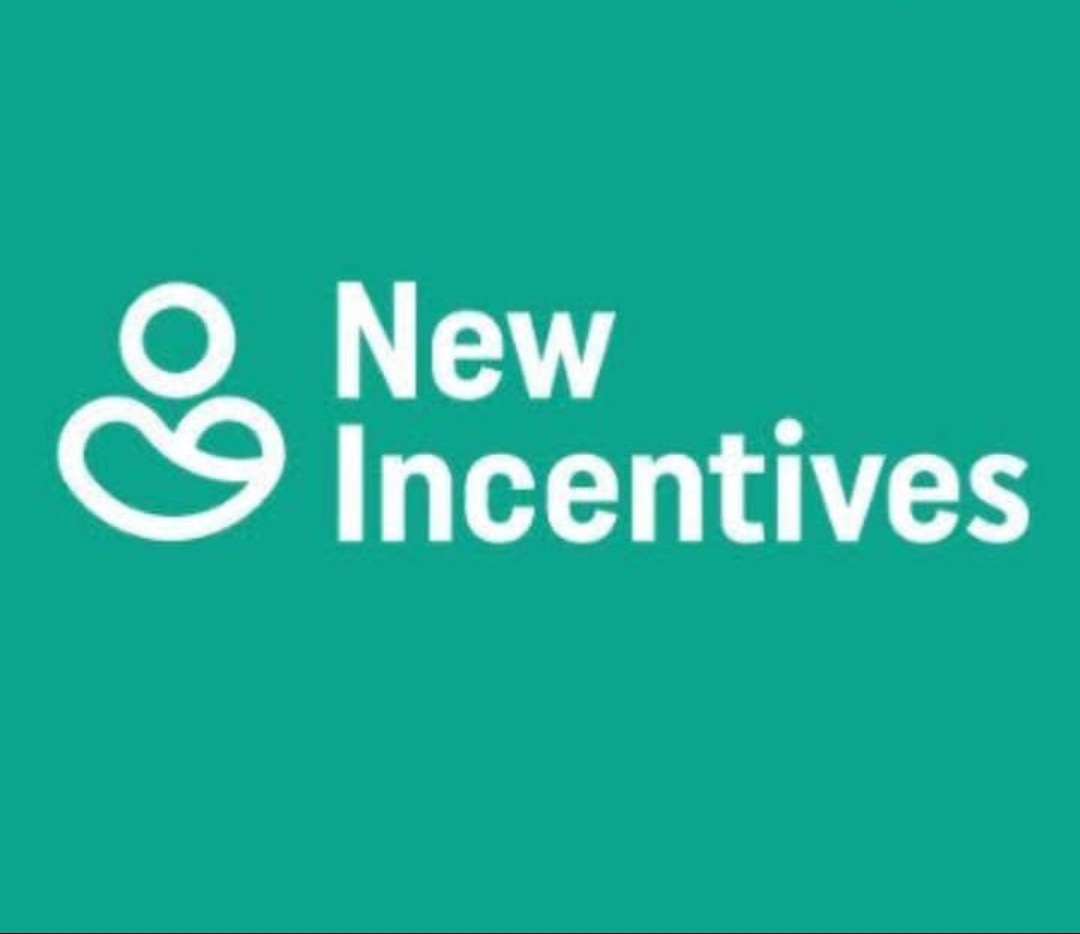 An International Non-Governmental Organization, New Incentive, said it has received a grant of $29 million under it project – All Babies Are Equal targeted to reach over one million caregivers and immunize their infants against childhood killer diseases in four Northwest States .
Kano Focus reports that the four Northern states are Katsina, Jigawa, Zamfara and Sokoto.
These childhood killer diseases include, tuberculosis, diphtheria, tetanus, whooping cough, hepatitis B, Haemophilus influenzae type B, pneumococcal disease and measles.
The Stakeholder Relations Director, of the NGO Nura Muhammad disclosed this at a stakeholders meeting with the benefiting states held in Kano.
Muhammad said the grant would be disbursed as conditional cash transfer to support the caregivers to ensure they avail their infants for the Immunization.
He said, "New Incentive – All Babies Are Equal, NI-ABAE has received commitments of over $29 million of funding over the next 3 years to reach over 1 million caregivers and their infants in Jigawa, Katsina, Zamfara, and Sokoto States.
This covers expansion to 35 LGAs with continued operations through Dec 2023.
"The organization aims to reduce child mortality through cost-effective and evidence-based health interventions.
In Nigeria, the organization operates as the All Babies Are Equal Initiative and implements the conditional cash transfers (CCT) for routine immunization (CCTs for RI) program.
"The flagship CCTs for RI program operated by ABAE disburses cash incentives to caregivers conditional on infants receiving four vaccines: BCG (against tuberculosis), PENTA (against diphtheria, tetanus, whooping cough, hepatitis B and Haemophilus influenzae type b), PCV (against pneumococcal disease), and MCV (against measles).
These vaccinations are part of the routine schedule for infant immunizations in Nigeria and are provided at no cost to the caregiver through government-supported clinics.
Upon confirmation of their infant receiving a vaccine, the caregiver receives ₦500 for the first four routine immunization visits and ₦2,000 for the fifth visit.
"The cash transfers compensate for transport, lost trading income, and waiting time while creating behavioural change through awareness of routine immunizations.
"The CCTs for RI Program has been implemented in the states of Katsina, Zamfara, 2017 while Jigawa in 2018.
To date, the program has enrolled over 390,000 infants whose caregivers have received over 1 billion naira in conditional cash transfers.
An independent impact assessment of NI-ABAE's CCTs for RI program (2017 – 2020) found that the program increases the likelihood that children would be fully immunized by 27 percentage points, and increases rates of individual vaccinations by 14 to 21 percentage points.
Beyond vaccination, the assessment found that the program contributed to improved knowledge about vaccination among caregivers in the catchment areas served by the program.
"Immunization is one of the most effective public health interventions, saving 2 to 3 million lives yearly (WHO) and there is evidence that suggests a 27 percentage points increase in the likelihood that children would be fully immunized by a conditional cash transfers for routine immunization program (NI-ABAE RCT Impact Assessment 2017-2020)," the Stakeholder Relations Director, Nura Muhammad however said.
Meet Abdul: The most talented Dabo Babies player of all time
Picking out the footballing stars of the future is a tricky task.
There are so many factors which could hinder the progression of even the most professional of teenagers.
But some do seem destined to reach the top, while others display a work ethic that's even greater than the natural talent at their disposal.
The second paragraph could be the case with Dabo Babies talented, 19-year-old forward Abdul Attacker.
He burst onto the scene when he was playing for a local club, Golden Bullet and was snapped up by famous Dabo Babes FC after the departure of former Nigeria U-20 star, Nazifi Yahaya.
And has since caught the attention of football enthusiast across the country with his brilliant display for Dabo Babes.
Abdul tormented four-time Nigeria Professional Football League Champions, Kano Pillars FC after he scored twice against the Sai Masu Gida in a friendly match before the kickoff of the second stanza of the just concluded 2020/2021 Nigeria Professional Football League season (NPFL).
He was the catalyst to Dabo Babes good run to the Kano state Tofa Premier League title driving the famous academy from game to game until they reach the final.
The dazzling forward produces mouthwatering display to earn himself accolades from the Pen Profession who could not hide their love for the next Super Star during the Tofa Premier League final.
He likes his game to that of Real Madrid forward, Karim Benzema and Bayern Munich deadly striker, Robert Lewandowski.
The 19-year-old's talent and versatility has some people wondering whether he could be a bolster for the Nigeria National U-20 team, the Flying Eagles for their upcoming assignments.
As preparations for the 2020/21 Nigeria Professional Football League season gearing towards climax, many top clubs are interested in snapping him to bolster their squad as well as few other European top teams.
He has scored 55 goals and provided further 22 assists for Dabo Babes in less than three and a half years.
Lamido, Jega celebrate NEPU @ 71 
Yesterday, Sunday, the 8th of August, 2021, I accompanied His Excellency Dr Sule Lamido  (CON) who was the speaker at a symposium organised by the Aminu Kano Centre for Democratic Studies, Bayero University Kano (Mambayya House) to commemorate the 71st anniversary of the founding of the Northern Elements Progressives Union (NEPU), with the theme; 'Politics of Principles and the Phenomenon of Political Party Defections in Nigeria'.
The event which held under the distinguished chairmanship of the cerebral Dr. Tijjani Muhammad Naniya, also had the ebullient Dr. Auwalu Anwar as the sole discussant. While Professor Attahiru Jega, Professor Dandatti Abdulkadir, Dr. Akilu Sani Indabawa, Professor Hafiz Abubakar, Professor Sule Bello, Dr. Nasir Fagge, former NEPU/PRP regional, federal and state parliamentarians, women and youth leaders from across the country, notably Kano, Jigawa, Katsina and Kaduna States all ran incisive commentaries.
The cacophony of voices were as fierce as they were sharply different in tone, content and delivery. But by far, that which stood out and generated most responses was Dr Lamido's lead assertion that the raison d'etre for the NEPU/PRP ideological and political initiatives was to liberate the common folks (the Talakawas), first from the clutches of the combined reppression of the colonial overloads and their willing surrogates in the Native Authority establishments in Northern Nigeria, and the restrictions placed on them in political participation, aspirations and freedoms.
He forcefully argued that the movements have achieved on both counts as the children of yesterday's Talakawas are today the new overloads and oppressors who deny their fellow Talakawas quality leadership as presidents, governors, parliamentarians, ministers, council chairmen and their councils. He concluded that the movements (atleast as organised political actions) should rest and cease to exist. And that today's progressives should instead leverage around available political opportunities/platforms to confront the existing selfish order using present day political sentiments and realities as mobilization tools.
But recalling copiously from memory, the lead speaker canvassed for an ideological graft transplant from the NEPU/PRP days in ways that the moral and ethical characters of both politics and governance of today can benefit from the sound value systems of old oder.
He narrated how he first resigned as a member of the House of Representatives in Lagos in 1983 purely on moral grounds, and then flew to Kano to convince the then Governor Alhaji Abubakar Rimi to do same as the governor of the old Kano State when the duo defected from the People's Redemption Party (PRP) that gave them the mandates in the first place.
He then described the present phenomenon of political party defections in Nigeria as the worst form of corruption.
This profound submission drew a symphony of responses from today's PRP practitioners who are mostly academics. Leading the park was Professor Attahiru Jega who argued that without justice in leadership and the level of impunity as is the case today, the NEPU/PRP cause has just begun and asked Sule Lamido to come lead the national onslaught.
Many other PhDs and Professors joined in the call that Lamido would later say lacked sufficient local and broader national political insight. It is significant to note that I was to totally align myself with the Sule Lamido's perspective of the argument only yesterday, having engaged with him for over a decade on the same exact topic as the Jegas had done yesterday at Mambayya.
I am now fully convinced that the NEPU/PRP politics exclusively represented yesterday's political sentiments and realities in the North with no much utility for either our present political and social circumstances or broader national appeal.
The Mambayya rendezvous is prehaps the only remaining theatre in Nigeria where political practitioners, activists and ideologues meet political researchers, theorists and even wannabees in a real time intellectual brawl. Bayero University Kano is both creative and thoughful in this annual ritual. Mallam Aminu Kano and his comrades had lived a very politically active, intellectually robust, and ideologically/philosophically sound lives to deserve this honour.
When academic excellence and classroom sense meet self taught philosophers and the practical hands on the streets, a cetain unique flavour emerges. Yesterday's flavor has unfortunately left a distinctively sour test in my mouth. The fact that the Talaka is today his very own oppressor is a very bitter pill for some of us to swallow. And even more bitter is the second fact that the second on coming liberation of the Talakawas (from themselves this time around) will have to invent it's devices with no NEPU/PRP emotional relic to rely on.
This, on a very personal note, was a befitting way to round off my three weeks extended sallah visit in Jigawa.
Dr. Muhammad was Nigeria's former Minister of State for Foreign Affairs & Federal Minister of Information as