Kano group calls for the extension of IG's tenure
By Nasiru Yusuf Ibrahim
A group of Civil Society Organizations in Kano have appealed to president Muhammadu Buhari to extend the tenure of Inspector General of Police Ibrahim Idris till after 2019 general elections.
The call came few days after president Muhammad Buhari said he will act on the retirement of Inspector General Ibrahim Idris.
The Kano state chairman of Eminent Persons Forum, a group created by Mr Idris shortly after his appointment, Mukhtar Gashash who led the group appealed to the Nigeria Police Service Commission and the National Assembly to approve the elongation of the service term of the Inspector General in view of his track record.
He said the Inspector General has succeeded in instilling discipline, zero tolerance to corruption and promoting rule of law among police officers.
"Among his track of record are: conveying of National Security summit to look and proffer solution into rampant cases of farmers/Pastoralist clashes, kidnapping and other forms of banditry in the country.
"He has to his credit establishment of Eminent Persons Forum at National, state and local government levels with a view to consolidate members of the communities into policing matters," Mr Gashash said.
According to him Mr Idris has contributed in conducting successful governorship and re-run elections in Edo, Ondo, Anambra, Rivers and Kogi states.
In his address Kano state chairman of police community relations committee Sale Jili said the IG has demonstrated good leadership skills in managing the security of the country through the creation of police rapid response unit which enable citizens to report crimes through phones and social media platforms.
He added that the IG has established anti-kidnapping unit to handle kidnapping cases and X-squad to check corrupt practices and excesses of police officers across the country.
He recalled that former presidents Olusegun Obasanjo and Umaru 'Yaradua have extended the tenure of former Inspector Generals Mike Okiro and Sunday Ehindero.
He therefore appealed for the extension of Inspector General's tenure till after 2019 elections.
In his address the Regional Coordinator of West African Institute for Legal Aid  Ma'aruf Yakasai said there is no law that prevents the president from extending the tenure of the IGP.
Kano refutes trending story on women driving ban
Nasiru Yusuf
Kano state government has described as fallacious a trending story on social media platforms on a purported plan to officially disallow women regardless of any faith from getting behind the wheel.
KANO FOCUS reports that the state commissioner for Information, Muhammad Garba who made the clarification in a statement issued on Thursday, said government had at no time contemplate on the matter.
He said the story, which could not be traced to any credible source, was nothing but the imaginary thinking of the authors.
"The trending story lacks any credibility and that is why it is wholly attributed to a source that cannot be substantiated,'' it added.
Mr Garba pointed out that if at all there was such plan, the state government does not have to be involved in any secretive meeting to decide on a critical issue that has to do its teeming populace.
The commissioner stated further that even Saudi Arabia which for decades had laws that sanctioned women from driving has, after all, lifted the ban in 2018.
He said it was interesting that some of the scholars quoted to have supported the alleged ban have already dissociated themselves from the story.
Clerics denied the story
Earlie on Wednesday, some clerics alleged to have floated the ban Salisu Shehu, Abdallah Gadonkaya and Sani Rijiyar Lemo have all refuted the story.
In a text message sent to KANO FOCUS Shehu described the story as 'completely false and mischief.'
"It is completely false. It is a mischief. I think some wicked people are desperate about causing unnecessary confusion, controversies and disaffection among Kano Scholars," he said.
Rijiyar Lemo alleged that the story was concocted by Shiites who were not happy with the outcome of clerics debate with controversial Kano preacher Abduljabbar Kabara.
"Our attention has been drawn to a fake news in circulation, claiming that some ulama in Kano, including my humble self, have tabled a plan to stop women from driving in the state.
"This story, in all certainty, was hatched and being peddled by some Shi'ite elements, who are not happy with the outcome of AbdulJabbar's saga.
"You are urged to discard this false story. May the Almighty protect us from the evils of our enemies," Rijiyar Lemo said.
Gadonkaya, on a Facebook post described the story as 'fake news'.
"I, Abdullah Usman Umar Gadon Kaya strongly say that this is a fake news. I don't have any hands in it. It's the act of enemies who want to  crack peace in our dear state (Kano) and Nigeria at large," Gadonkaya said.
Court sends undergraduate to Prison for N1m fraud in Kano
The Kano Zonal Command of the  Economic and Financial Crimes Commission, EFCC today has on Wednesday secured the conviction of one Nosa Ekhatoro before Justice Hafsat Yahaya Sani of the Kano State High Court.
KANO FOCUS reports that the convict was arraigned on a two count charge of conspiracy and theft to the tune of one million Naira.
The convict's journey to prison started when the Commission received petition alleging that he and one Ogie (who is still at large) conspired and stole one million Naira from the bank account of the complainant through hacking.
Count two of the charge read that "You Nosa Ekhatoro on the 9th of November, 2020 at Kano within the jurisdiction of the Kano State High Court committed theft of the sum of N1, 000,000 by taking it out of the possession of Nagarba General Enterprises from his bank account domiciled in UBA and you thereby committed an offence punishable under section 287 of the Penal Code".
The convict pleaded guilty to the two counts.
In view of his plea, counsel for the prosecution, Douglas Gift, urged the court to convict him accordingly.
Subsequently, Justice Sani convicted and sentenced the defendant to six months imprisonment with the option of N100, 000 one hundred thousand Naira fine.
Kano experiences blackout as National grid suffers system collapse – official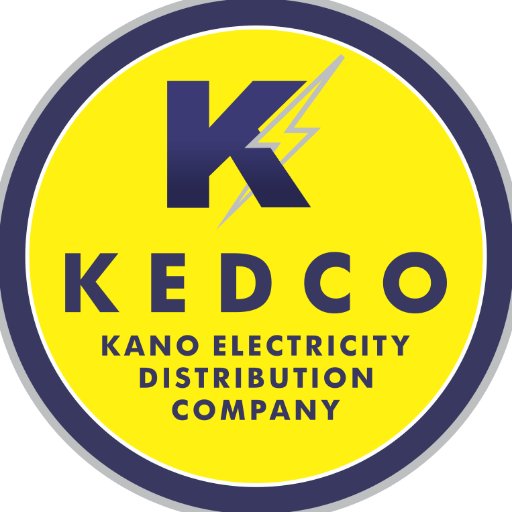 Nigeria's electricity grid experienced another system collapse, an official of Kano Electricity Distribution Company, KEDCO has said.
KANO FOCUS reports that Nura Shawai, KEDCO's head of corporate Communications said this in a statement in Kano on Wednesday.
Shawai said "This is to kindly inform the general public of another system collapse based on information available to us.
"This occurred today at 12:20 pm as the National Grid was disrupted, resulting in National blackout.
"The Grid Controllers have, however, assured that effort towards restoring supply is ongoing and will ensure speedy reconnection of Kano and other locations back to the grid once the fault is fixed."
According to him KEDCO regret any inconveniences this might have caused it's numerous customers.