Reckless driving by security forces in Kano
Bala Nasir
It is very common in Nigeria to hear people talking about military mentality, a statement which means so much to so many people depending on the issue of discussion concerning what in military parlance is referred to as 'khaki boys'. What all these means in simple terms is disregard to civilians in all ramifications by the khaki boys.
There was this notion of nothing good comes from the civilians, as such they are inferior beings compared to khaki boys. For this therefore, a civilian is equated with little animals or even less to them.
At least this was what used to get into the skulls of military personnel especially during their initial training in the past.
Since violent engagement forms the better part of their training with regards to defending the sovereignty of our country, the military need to be trained in such a way to divest the civilian reasoning and other rational attitudes in them. Hence, the need for them to have a change in their attitude as to reflect the major demand for soldiers.
Also, their mental alertness must be made to come to term with responsibilities of defending the nation that is usually tied to the hierarchy of command as dictated by the rule of engagement.
That could have been the reason they are sometime seen to be acting in a way people consider very rash and aggressive as may be determined by the exigencies of their calling.
This, therefore, is the reason we see them using the road the way they do at times especially in emergency situations like the Boko Haram insurgency we had in the Northern states.
Boko Haram insurgency then was at its peak which eventually put the entire security apparatuses of the country on their toes trying to bring the situation to normalcy.
For that people in the affected parts of the country where made to undergo some security checks at various points which were very uncomfortable to them.
Roads were barricaded for routine security checks and gatherings were usually not allowed and some important places were cordoned all in an effort to safeguard them so as not to allow the insurgents access.
However, with the level of achievement recorded in the fight against insurgents especially in Kano where there has been a drastic drop of activities of the insurgents and their cohorts for some time now.
But even at this, some of the personnel driving security vehicles tend to drive with the exigent apprehension as it was during the peak of Boko Haram activities in the state's capital.
The situation is so rampant now that not just the Army or police known to be mostly involved in these security issues, other para-military personnel are also behaving as if they too are in emergency that makes it necessary to drive with the reckless abundance they are driving on our roads.
It is now a common site in Kano to see Army or police vehicles driving recklessly blaring siren and forcing other road users off the road just to have their way not minding the consequences of their actions.
There are allegations that even if an accident occurs as a result of their actions they never cared to look back talk less of showing any remorse for what their action caused others.
It beats one why even the para-military personnel also found it necessary to also drive on our roads recklessly knocking other road users off the road without any justification.
But wait, if there is any justification, does that mean it is lawful to cause bodily harm on innocent road users?
In these recent years these reckless drivers have made it a point of duty to put on the blaring sirens on their vehicles with or without any emergency.
The bewildering part of this is when the siren blaring vehicle passes and when you looked at it, it is only the driver inside. That's to tell you the irresponsibility of these drivers.
The authorities concerned however, do not seem to care about what is going on, because all this long, no one among these reckless drivers has been  brought to book for such infractions.
Not even a simple warning has been issued to them by their superiors against such behaviors.
People are suffering in silence coping with the attitude of fast moving and siren blaring vehicles, hoping that the authorities concerned would come to their rescue by putting a stop to it.
Yet, Kano state House of Assembly, though very much aware of it are not making a move to curtail it.
It is high time for the military, police and other para-military personnel to come to terms with reality and make amends in how they drive on our roads.
They should know that this is 21st century world where happenings around the world are seen instantly via modern technology, as such, we cannot be different with other climes in how our military and para-military personnel behave.
It is also the duty of our law-makers to wake up to their responsibility by coming up with enabling laws against such indiscipline being displayed on the roads by the same people paid to protect citizens and their properties.
On their part, the citizens should also come together to work for the stoppage of such immoral attitudes being displayed by the uniformed personnel as we are witnessing in Kano.
Bala Nasir, a journalist and public affairs commentator writes from Kano
Unusual signs may emerge on Laylatul Qadr – Alakarmawi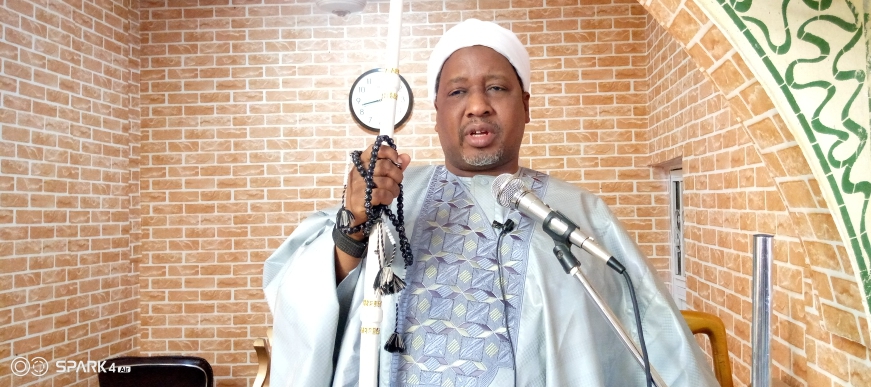 Nasiru Yusuf
A renowned Islamic scholar in Kano Sheikh Muhammad Nazifi Alkarmawi said it is sometimes possible to witness unusual signs on Laylatul Qadr.
Kano Focus reports that Sheikh Alkarmawi revealed this while delivering his Friday sermon.
He said Laylatul Qadr is one of the most sacred nights in Islam found in the last ten days of Ramadan.
According to him it is sometimes possible to witness unusual signs on the night.
Some of the signs highlighted by the Imam is the night is serene, quiet and shining where the temperature is neither hot nor cold and the moon shines clearly.
Sheikh Alkarmawi said Prophet Muhammad peace be upon him used to double effort in the last ten days of Ramadan aimed at witnessing the night.
He described as a weak a narration wich declared twenty seventh night of Ramadan as Laylatul Qadr, and urged adherents to seek the night in the last ten days of the holy month.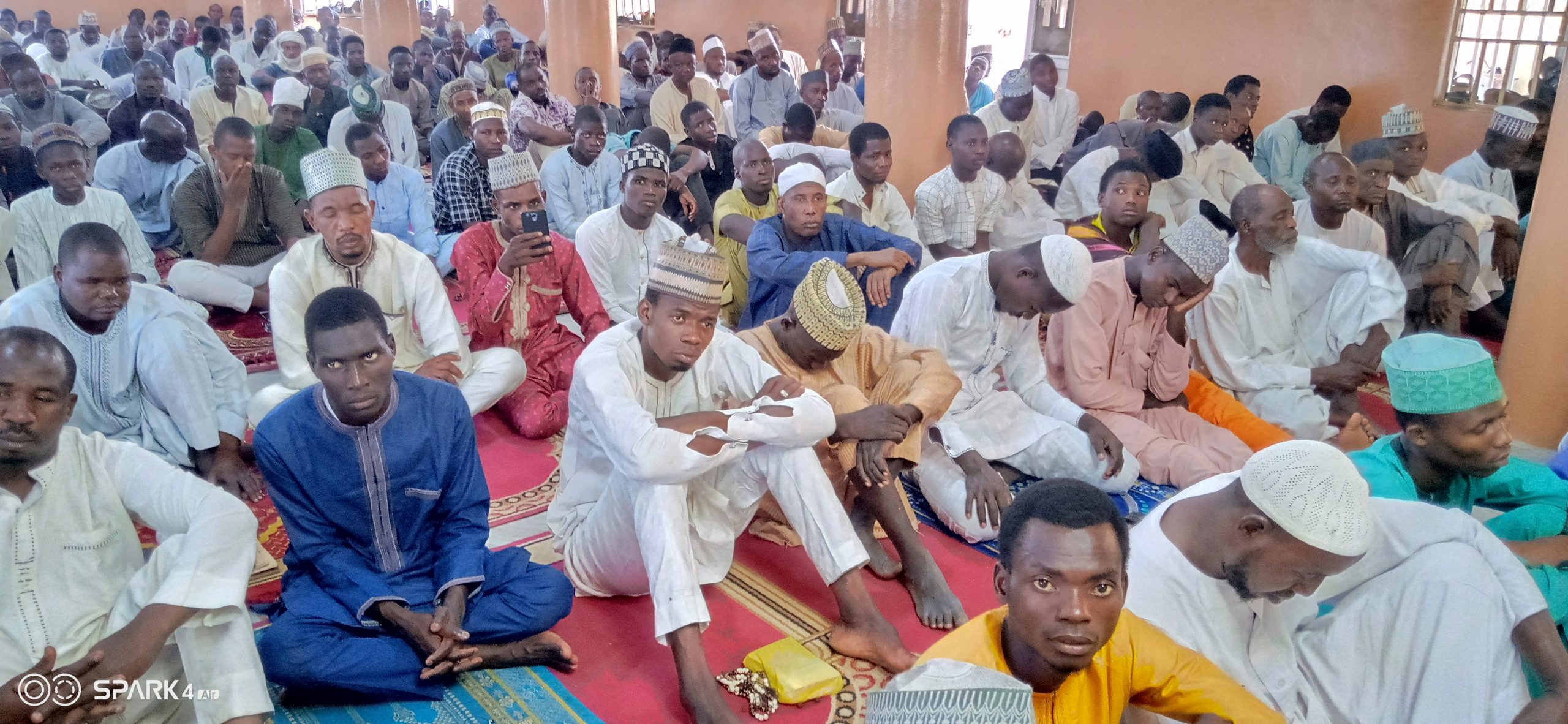 On the recommended acts in the night, Sheikh Muhammad Nazifi Alkarmawi cited a hadith narrated by Nana Aisha which prophet taught Muslims to recite 'Allahumma innaka afuwun, tuhibbul afwa, fa'afu anna.
He also admonished faithful on supplication, forgiveness, upholding good deeds and assisting the needy.
Professor Abdalla Uba Adamu at 65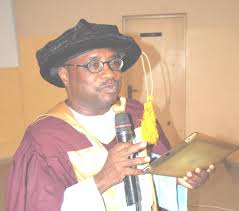 On this day, April 25, the immediate past Vice-Chancellor of the National Open University of Nigeria (NOUN), Professor Abdalla Uba Adamu, clocked 65 years.
He was the VC of NOUN from 2016 to February 11, 2021. When his tenure ended, he returned to his former duty post at Bayero University, Kano, but then took sabbatical work as Visitor at Kaduna State University (KASU), Kaduna, on March 1, this year.
Born in Kano City on April 25, 1956, Adamu is unarguably one of the leading academic lights in Nigeria. He obtained a professorship each in Science Education and in Media and Cultural Communication, both from Bayero University, in 1997 and 2012 respectively. Indeed, he is one of very few academics in the country to have attained the feat of a double professorship.
Adamu is an international scholar, having taught media and science education courses in many Nigerian universities and around the world, including serving as a European Union Visiting Professor at University of Warsaw, Poland, in 2012, visiting professor, Rutgers University, New Jersey, and visiting professor, University of Florida in 2010. He was also Fulbright African Senior Research Scholar in 1991.
One other remarkable achievement he recorded was the development of 'hooked' Hausa language character font sets (ɓ Ɓ ɗ Ɗ ƙ Ƙ), which were not present at the advent of the Internet. The emergence of these fonts, which he created as part of his various extracurricular activities, has helped many authors, publishers, scholars, students and ordinary users in conveying the Hausa language in a way that it should be written.
Two years ago, on a day like this, I penned a birthday tribute to Professor Adamu to help celebrate his 63rd anniversary. In that write-up I did not dwell on his unfolding accomplishments at NOUN in the area of infrastructural development of the university because others had done so already. Instead, I emphasised on the then VC's human relation, which I have always found unique. And I wrote: "On that score Prof. Abdalla has remained the same person I have known for about two decades – easy-going, humorous and understanding towards all. I think this essence is a great contributory factor to the achievements he is making as a leader and chief executive.
"His approachability is rare. I know chief executives who are 'feared' – and consequently loathed – by those working under them because of their stiffness and unbendability. Some, you strictly need an appointment to see them, and their secretaries become lords because they emulate the 'man inside'.  Not Baba Prof (as we used to call him). He runs an open door policy, with a  secretary (Esther) just as approachable and nice as he is.
"Once you get into his office, you immediately feel at home. He has a joke for everyone. You will never find him mirthless or sad as if the whole world rests on his shoulders. If it is lunch-time, he offers you his food.
"That sense of humanity, for me, are as important as the infrastructure he is putting on ground at NOUN. That sensibility, plus the infrastructure and the policy transformation, will no doubt count as his best legacies when his tenure ends in February, 2021."
I daresay many at NOUN would remember him for such virtue. Happily, his successor as VC, Professor Olufemi A. Peters, is another approachable chief executive who doesn't put on airs. Even though the two men do not necessarily share the same character traits, one can say there are several points of convergence that one can easily point at – but that is a story for another day.
Meanwhile, I'd like to use this opportunity to wish Professor Abdalla Uba Adamu happy birthday and many happy returns.
Sheme is the Director, media and publicity at National Open University of Nigeria, Abuja
Remembering Ja'afar Mahmud Adam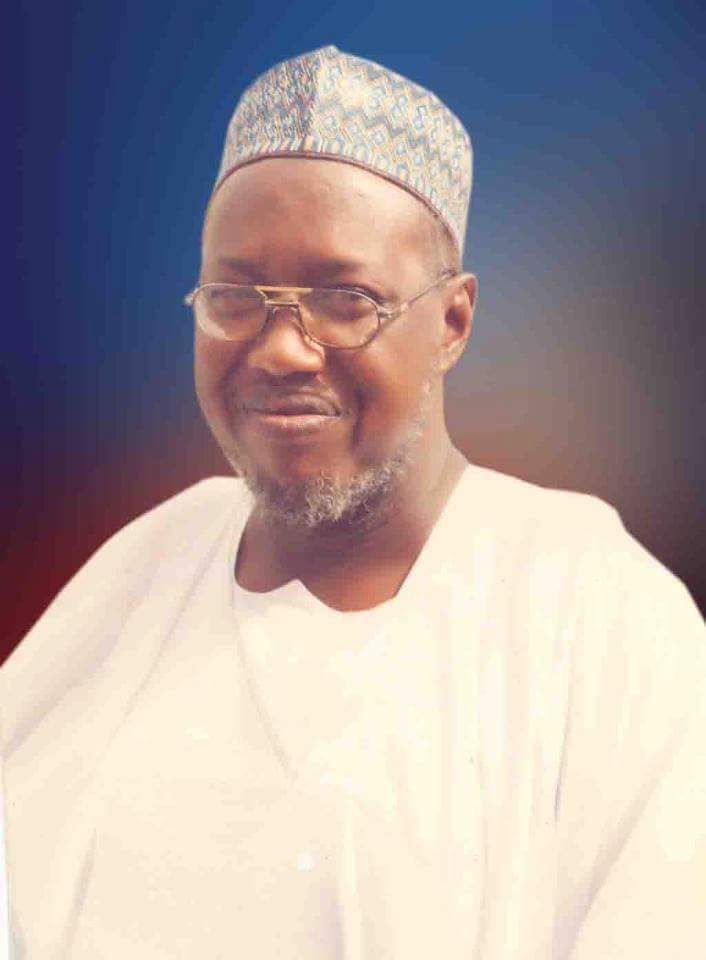 Sheikh Ja'afar foresaw the imminent monster called Boko Haram, but was brutally silenced by the assassins bullets!
Today marks the 14th Anniversary of the assassination  Sheikh Ja'afar Mahmud Adam, who was fatally shot by yet to be identified gunmen on April 13, 2007. His death was like a defoliation of the tallest tree in the forest of knowledge. He was one of the greatest preachers that ever lived; he was a scholar par excellence. In fact, he defies all the superlatives that you can ever find in  the dictionary.
Sheikh Ja'afar Mahmud Adam was not only famous for his erudition, but also for his amazing ability to foresee an imminent danger(what today becomes known as Boko Haram). He posed the most potent intellectual challenge to the outlandish and poisonous extremist ideas of Muhammad Yusuf, the notorious Boko Haram founder. He advised Yusuf, his former student, to renounce those dangerous ideas and apologize to his blind followers for misleading them.
Caught between ego and doing the right thing, Muhammad Yusuf rejected the advice because he didn't want to lose face by admitting to his brainwashed followers that he was wrong. The rest is history. We are today paying heavily for his stubborn resistance to reason. His poisonous ideas have so deeply settled in the hearts and minds of his credulous Boko Haram  followers that they thought God is on their side and that  any Muslim  who opposes their violent extremism is automatically an infidel or an enemy.
Sheikh Ja'afar Mahmud Adam was thus vindicated; the grave danger he foresaw is now consuming us, destroying lives, schools and disrupting our social and economic life. Since 2009, more than 15,000 lives were destroyed by the Boko Haram terrorism. Because extremism paralyses a man's capacity to think and reason, the terrorists are not even perturbed by the consequences of their atrocities, let alone give a moment's thought to compassion and humanity.
I won't challenge anyone who thinks Boko Haram had a hand in Adam's death because putting two and two together, it is impossible not to reach that conclusion. Because of their extreme brutality, taking out a scholar who represented the greatest intellectual challenge to their poisonous ideas is not beyond them.
May the soul Adam continue to rest in peace! May Allah  forgive his shortcomings and eternally  reward his great deeds! Amin!
NOTE: I originally wrote this tribute to Sheikh Jafar Adam on April 13, 2018. As we mark the 14th Anniversary of his dastardly assassination today, I find it worthy to reproduce the tribute. He was an extraordinary scholar that deserves such honour.
Na-Allah Mohammed Zagga is a media consultant at Atiku media organization