Kano tricycles: A boomerang of government's bad policies.
Abbas Yushau Yusuf
Governments in Nigeria are synonymous with lack of consistency in implementing policies for the welfare and wellbeing of the people, be they local, state, or federal these governments. When it comes to policy formulation and implementation governments are very passionate in organizing conferences and talk shows for the purpose of impressing the public that they are very serious in solving problems.
One of the sectors Kano is grappling with apart from healthcare and education is transportation. Kano is one of the fastest growing cities in Africa. According to the 2006 population census, the state is the most populous with 9.5 million people. Instead of the city to boast of one of the best transportation systems in Nigeria, the transportation system in the state is one of the worst considering the nature and the population the state is blessed with.
The state has not prepared for a robust transportation system when new settlements are springing with ever increasing population. When Nigeria returned to democracy successive governments did not organize how the transportation system of the state will look like. Government should not shoulder all the responsibilities of how Kano people will be transported to their places of daily routine but it must be responsible for how the people will feel the best when going out from their houses in search of greener pastures every day.
In the late and early nineties the best transportation system for the state then consisted of buses popularly known in local parlance as KIYAKIYA.  These are set of ruptured buses carrying passengers in Kano from nooks and crannies of the state emanating from the central nexus at BATA.
Ganduje mulls banning 'A Daidaita Sahu' in Kano – MD KAROTA
KAROTA falls short of 2018 revenue by N20 million
FRSC should stop operating on Kano roads – Activist
Taxis which were plying some roads in the state were then not enough to transport people to their destination. The taxi business started dying with the abandonment of the business by a particular ethnic group in the state, and it has not been revived by indigenous business men of the state. That made the people of Kano to only survive with KIYAKIYA absorbing the heat of the dying vehicle which may have led to the passengers developing hypertension. Moreover the bus conductors were rude youths who had not attended any school and were not trained to respect anybody.
Ban on Achaba
Later came the Okada riders who were riding motorcycles in the state. These folks known as Yan Achaba littered the streets of Kano in less than two decades. Instead of Okada riders to become solution to the state's transportation crises, they became daily causes of fractured limbs; most accident and emergency units of state hospitals became hosts to Achaba crash victims. As the days go by motorcycle riders became a nuisance to Kano metropolis before they became a total abomination due to insurgency in the year 2012.
Motorcycles were used by insurgents to attack soft targets in the state. That forced Governor Rabi'u Musa Kwankwaso's administration in January 2013 to offer cogent reasons for abandoning the trade and that led youths who are mostly jobless within the state to resort to another transportation business, which is tricycle known as Adaidaita Sahu.
People welcomed the ban on Achaba but government's abrupt ending of the business did not provide a plan for the restoration of robust transportation business which all and sundry can patronize in Kano. Instead of graduating to the 21st century transportation business in the state, Kano graduated to another nuisance, leaving the whole lot of masses to suffer with the  alternatives of Adaidaita Sahu even though it has led to the provision of Job to teeming youth, some aged men in the state who cannot have a means of living.
Car crash claims 2 lives in Kano
Dangi shopkeepers appeal to KNSG for relocation
In the next few years Kano roads will be hard to occupy with the resurgence of Adaidaita Sahu every day. The government is not serious in regulating their activities not banning them, as there are sources that say the government of Kano is even mulling the idea of banning Tricycle operators, despite the fact that some are using it to perpetrate crime.
Now Adaidata Sahu are plying the metropolitan roads without government knowing their exact number making it easy to carry out crimes with them.
Adaidaita Sahu what is it? Is it not government negligence and failure to checkmate their activities?
Abbas Yushau'u Yusuf, a Kano-based journalist and public affairs commentator can be reached at abyushau2@gmail.com
Ganduje vows to punish kidnappers of 9 Kano kids, to raise 'powerful' probe panel
By Nazifi Dawud
Kano state governor, Abdullahi Umar Ganduje has vowed to punish kidnappers of nine Kano children, who were arrested by the Kano police command and ensure that justice is done for the victims.
Kano Focus reports that the Kano Police Command had rescued nine missing children and paraded six Igbo persons who have confessed to abducting children and selling them in Onitsha, Anambra state.
The state government's response came just as parents of other missing children demanded the release of 47 more kids suspected to have been abducted by a criminal syndicate who specialize in seizing young Muslim children, renaming, converting them to Christianity and selling them into slavery in Southern parts of the country.
In a statement on Tuesday by Abba Anwar, the governor's chief press secretary, Ganduje assured that justice would be done for the nine children as "all legal instruments would be used to address the situation squarely".
He said "the arrested kidnappers, who allegedly participated in the heinous act, along with their accomplices would be prosecuted, so that they face all legal consequences."
The governor promised that in addition to getting justice for the nine rescued children, his government would also collaborate with security agencies to "unearth similar cases".
"Kidnapping is seriously abhorred and condemnable. What is more worrisome is the age of the victims, kids for that matter. My administration, Kano people and any right thinking individual or groups of individuals, condemn this from all standpoints.
"Government will invite the parents of those rescued from the alleged kidnappers for further discussion and relationship. While at the same we are seriously working with the security agencies to unearth similar cases. No stone will be un-turned," he vowed.
Mr Ganduje revealed that "a powerful committee is in the pipeline to see to the root cause of this and find lasting solution to it and similar criminal activities."
"We are coming up with a powerful committee that will critically look at this disturbing scenario, with the view to seeing to the root cause and avert re-occurance. This and similar crimes must be stopped," he warned.
The governor also commends all the security agencies for the role they played in rescuing the kids, while calling on the members of the public to continue cooperating with the security agencies, so as to have safer and more peaceful Kano.
"People should continue with their prayers, so that we can get more protection from Allah. Parents should always be extra vigilant on the movement of their children. We all know that it is Allah Who Protects all, but we as human beings, we must stand up and be very cautious and then we pray," he added.
Conversion to Christianity: Kano parents demand release of 47 more abducted children
By Nazifi Dawud
Parents of missing children in Kano state are demanding the release of 47 more children suspected to be abducted by a criminal Igbo syndicate who specialize in seizing young Muslim children, renaming, converting them to Christianity and selling them into slavery in the Southern part of the country.
Kano Focus reports that the Kano Police Command had rescued nine missing children and paraded six Igbo persons who have confessed to abducting children and selling them in Onitsha, Anambra state.
However, parents of other missing children in the state, who formed a group–Protection Against the Abduction of Our Missing Children, requested the government and the police to intensify efforts to ensure that the 47 identified missing children are also rescued.
Secretary of the group, Malam Shuaibu Ibahim, who spoke Monday on behalf of other members said they are going through extreme trauma due to the abduction of their children by the criminal syndicates.
Mr Ibrahim said since the police have already arrested suspects in connection with the 'kidnap for Christ' scandal, they should interrogate the suspects to reveal their accomplices so that other children still missing can be found and returned to  their parents.
The parents also released the list of the 47 missing children as well as photos of 23 of the children who were kidnapped from neighbourhoods such as Walalambe, Walawai Hotoro, Kawo and Tinshama, all in Kano city.
Also, another member of the group, Tajiri Hotoro, had told journalists that the number of missing children abducted within the last four years in Nasarawa local government area alone, is more than 100.
"Quite a number of parents have resigned to their fate. Some do not even have the transport fare to attending our meetings.
"We are calling on government and other relevant agencies to join together to rescue our children. We are in deep agony," he was quoted as saying.
'Dangerous trend'
In a statement on Monday, a group of Kano elders, under the platform of Kano Concerned Citizens Initiative (KCCI) condemned what it described as "a specialized organized crime that manipulates religion to exploit the innocent children."
Alhaji Bashir Othman Tofa, chairman of the group warned that the abduction of Kano children and converting them to Christianity "is a very dangerous dimension."
"Whatever was the purpose of these abductions it is still frightening because of the newspaper reports of the horrendous experiences the children underwent. This is a specialized organized crime that manipulates religion to exploit the innocent children. It is widely re-ported that the names of the children were changed and they were "converted" to Christianity. This is a very dangerous dimension," the statement read.
Hotoro community blames KEDCO over rise in crimes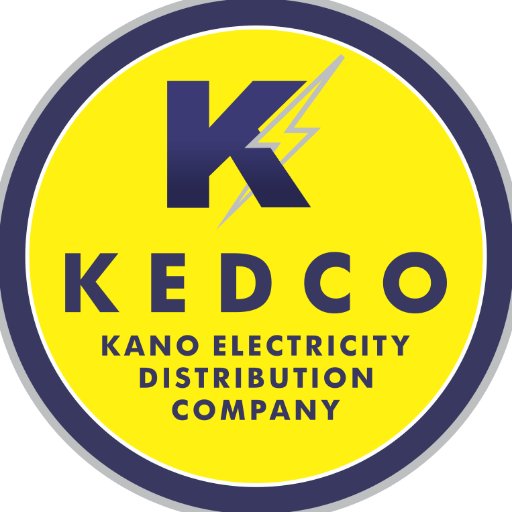 Mukhtar Yahya Usman
Residents of Walawa in Hotoro area of Nasarawa Local government, Kano state are blaming the Kano Electricity  Distribution Company (KEDCO) for a rise in  robbery and other criminal activities as result of  power outages in the area.
Speaking to KANO FOCUS one of the residents, Garba Muhammad said KEDCO supplies electricity to the area for only three days per week and plunges them in darkness in the remaining four days.
Mr. Muhammad said the incessant darkness has given cover to hoodlums who rob the residents and commit other forms of crime.
He accused KEDCO of diverting electricity from the transformer serving the community and supplying it to a nearby petrol filling station.
NERC to revoke KEDCO's license
KEDCO warned against over-charging electricity customers
KEDCO to disconnect electricity consumers over massive debt
"There is electricity in our area, but KEDCO removes our fuse for four days just to feed the filling station nearby. Almost 70% of our houses have meters but KEDCO still disconnects our supply."
"We have reported the matter to the authorities concerned but the situation is yet to change." He said.
Another resident, Hamza Yahya alleges that KEDCO is deliberately rejecting the power supplied by the Transmission Company of Nigeria (TCN) due to its inability to pay for the electricity consumed.
"We are seriously suffering from KEDCO's exploitation.  Our houses are metered and the power is there in our transformer but the annoying thing is that KEDCO removes the fuse to deny us the electricity."
"We investigated  the matter and found that TCN brings abundant electric power to Kano but KEDCO only accepts 40-45% of the supply." He said.
KEDCO to hold tenants responsible for past occupants' electricity bills
Blackout in Kano as TCN shuts down electricity on Saturday
When contacted, Ibrahim Sani Shawai, KEDCO's Head of Corporate Communications said he needed some time to respond to the allegation.
Mr Shawai is yet to respond to these complaints three days after they were brought to him.
It could be recalled that KEDCO was recently enmeshed in disputes with the TCN and the Nigeria Electricity Regulatory Commission (NERC) over its failure to pay for the electricity consumed in its operational area.
However KEDCO had blamed electricity consumers of amassing huge debts necessitating the company to embark on massive disconnection of power.