Sex for Marks: How Kano students are suffering in silence
Mukhtar Yahya Usman
Imagine this for a moment.
Your wife had a miscarriage and died in the process.
While mourning, her phone kept receiving condolence messages from her friends and associates.
As a dutiful husband you read and reply to the messages.
As you browse through her previous chats you become intrigued by a particular conversation with someone named "Sir".
Reading backward, you gradually come to realize that your wife died of a forced abortion not miscarriage as you thought.
Her reason? She wasn't carrying your baby. She had been having sex with one of her lecturers who promised to help her pass all her examinations!
Now stop imagining.
This is a true story. It happened at one of the universities based in Kano. The lecturer has been dismissed but the student is dead and her bereaved husband is left to wonder whether her other children are really his offspring.
This is just a single incident of sexual harassment. It may not always lead to death but involves risks of carry-over, spill-over or even expulsion to non-complying students.
"For students to be confident enough to report sexual harassment "the grievance mechanism must be confidential, swift, with minimum errors and must be clearly defined and widely understood"
An investigation by KANO TODAY finds that majority of students being sexually harassed by their lecturers in Kano do not report to authorities, which makes the practice to continue.
According to experts the main reason is that tertiary institutions in Kano do not have clearly-defined, safe, and widely understood complaint mechanisms.
YUMSUK conducts post-UTME in August
Maitama Sule Universtity to start Clinical Sciences
Emir of Kano advocates for teaching in Hausa language
In a recent lecture, Isma'ila Zango, a Professor of Sociology and Director Aminu Kano Centre for Democratic Research and Training (Mambayya House), Bayero University Kano said about 70% of female students in Nigerian tertiary institutions experience a form of sexual harassment.
However, Professor Zango said only about 3% of the victims complain to authorities.
"For students to be confident enough to report sexual harassment "the grievance mechanism must be confidential, swift, with minimum errors and must be clearly defined and widely understood". He said.
An in-depth analysis of the students' handbooks issued by Bayero University Kano (BUK), Kano University of Science and Technology Wudil (KUST), Yusuf Maitama Sule University Kano (YUMSUK), as well as Kano State Polytechnic shows that students are not given clear guidance on what to do when they are sexually harassed.
Only YUMSUK has a reference to sexual harassment in its students' handbook.
In page 115, the university categorized misconduct into three; gross misconduct, major misconduct, and minor misconduct.
Under the category called major misconduct, sexual harassment is mentioned along with "mishandling university property, mutilation and defacing of any library or university book as well as fighting".
However the penalty for these offences is 'rustication from the University for Two years' showing that this statement refers to students who harass other students sexually.
If these institutions are not willing to acknowledge even the possibility of lecturers harassing students in their handbooks are they subtly condoning the practice?
Not so, says the Deputy Vice Chancellor (Academics), BUK, Professor Adamu Tanko.
Professor Tanko said even though there are punishments for lecturers who harass students, it is unfair to state that in a handbook written for students.
He said over the years BUK has dismissed or terminated the appointment of several lecturers and non-academic staff who had harassed their students sexually.
"BUK has a strong committee that investigates allegations of sexual harassment." He said.
"Any student who is sexually intimidated or violated should report to her Head of Department who will channel the case to the committee". He added.
He however cautioned that the student must have genuine evidence at hand.
Yusuf Maitama Sule University Kano (YUMSUK)
Like BUK, authorities in YUMSUK say they also have a committee handling cases of sexual harassment.
Vice Chancellor of the university, Professor Mustapha Ahmad Isa told KANO TODAY that complaining students should first report to their Heads of Department.
Thereafter the matter will be handled at several levels up to the governing council, he said.
He urged female students to confidently report any case of sexual harassment without fear of any possible backlash.
Kano University of Science and Technology (KUST) Wudil
At KUST, Vice Chancellor Professor Shehu Alhaji Musa says the university has never recorded a single case of sexual harassment.
Professor Musa said the university too has a committee that is ready to deal with any case of sexual harassment should such an incident happen.
He however assured KANO TODAY that KUST is reviewing its policies and will insert a clearly-defined guideline on sexual harassment in the students' handbook.
Deputy Registrar Kano State Polytechnic, Garba Ismaila told KANO TODAY that the institution has regulations preventing personal relations between students and lecturers in order to avoid sexual harassment.
Kano state Polytechnic consists of five schools including School of Technology Kano, School of Management Studies Kano, School of Rural Technology and Entrepreneurship Development Rano, School of Environmental Studies Gwarzo, and School of General Studies Kano.
Mr. Ismaila said the Polytechnic has dismissed three lecturers recently and is ready to punish any staff that is engaged in sexual harassment in the future.
He explained that even though sexual harassment is not mentioned in the students handbook, it is one of the topics discussed during matriculation and orientation exercises in the Polytechnic.
The fear is real
However, Professor Zango, who is also a former Dean of Students Affairs at BUK says students have real reasons to fear reporting cases of sexual harassment.
First, there is a danger that the student may not have enough evidence to prove her allegation. This may allow the lecturer to go free and enable him and his friends to wage a vendetta against the student.
Also, the student's family may caution her against reporting in order not to spoil her chances of marriage if it becomes public knowledge that she has been assaulted sexually.
And in some cases it is the student who finds herself unable or unwilling to study and pass her examinations that tries to seduce the lecturer into a contract of sex for marks.
Professor Zango therefore urged universities and other tertiary institutions to make laws that will empower students to deal with predatory lecturers.
At the same time the law should have a section where lecturers can report students who attempt to seduce them.
How Lack of Equipment Exposes Health Workers To COVID-19 In Kano
When the federal government declared Kano as epicenter of COVID-19 there was no exact figure of health workers affected by the global pandemic in the state.
As in many places ravaged by the pandemic, health workers are in the forefront of the fight against COVID-19 in Kano State.
The high rate of COVID-19 cases in very densely populated metropolitan local government areas of Kano has exposed many health service providers to coronavirus infection.
During this reporter's visit to Panshekara Primary Health Centre in Kumbotso Local Government area amidst COVID-19 pandemic, there was violation of NCDC protocol by health workers and patients.
At the immunisation unit of the health centre, health practitioners were sighted working without hand gloves, while visitors did not use face masks.
The situation was also the same at one of general hospitals in Kano metropolis where a medical doctor on duty was sighted diagnosing patients without hand gloves.
One dead, 64 doctors, 30 nurses test positive for COVID-19 in Kano
The Kano State chairman of the Nigerian Medical Association (NMA), Sanusi Bala told this reporter that 64 doctors had tested positive for the novel coronavirus in the state.
Mr Bala explained that many of the victims were the doctors working at the Aminu Kano Teaching Hospital (AKTH) and other private clinics in the state. He said many of them were infected through normal clinical routines while attending to unsuspected COVID-19 cases.
Mr Bala attributed the high number of COVID-19 infection among medical doctors in Kano to lack of adequate personal protective equipment at the initial stage of the pandemic.
"We have 64 doctors infected. And I think about 30 nurses and a number of medical laboratory scientists were also infected. We lost one senior colleague to the fight. We thank Allah subhanahu wa ta'ala. Apart from the one we lost, the remaining 63 doctors recovered without any hitches.
"Initially, we didn't have adequate PPE. That was because the number of cases in Kano within a short time kept skyrocketing. They came in large number. And the number of PPE supplied was less than what was required. And there was shortage of training for individuals.
"But Alhamdulillah later, together with the NCDC and the task force, we sat and re-strategised. As I am talking to you, everywhere you go, there is PPE, from the gown, the N-95, boot and all other kits required for people to work. We have less cases now," he said.
The chairman of Aminu Kano Teaching Hospital's branch of the Association of Resident Doctors, Abubakar Nagoma, confirmed the revelation of NMA chairman. He said 54 doctors got infected while treating patients who came to the hospital with symptoms that later turned to be COVID-19.
Mr Nagoma said the affected health professionals included resident doctors who were undergoing training and consultant doctors. He attributed the vulnerability of the doctors to non-use of face masks by patients and lack of adequate personal protective equipment for doctors.
He highlighted the deliberate hoarding of information by some patients as one of challenges.
"On our part, we lack protective equipment. And you will see many doctors at accident and emergency unit of the hospital wearing only face masks. This is the only protection we have in addition to hand gloves and hand sanitizer," he noted. "This is not the standard protection protocol guidelines according to NCDC. If you have any suspected (COVID-19) patient, you are supposed to have boots, suit, face mask, goggles, cap and face shield. These are what is obtainable in the developed world and this is the recommendation of the National Centre for Disease Control. To be sincere we don't have them on ground. We don't have complete protective suit.
"Another thing, a lot of patients coming from various places within Kano, don't come with face mask. And some of them will present their pre-existing medical condition, and subsequently the symptoms of COVID-19 start manifesting. To some extent, sometimes patients conceal information until after series of diagnosis, then you find symptoms of COVID-19. You are already exposed by then. It is unfortunate we are working in a very constrained environment.
"Then there is the issue of the number of patients. There are lots of patients coming to the hospital. And they don't use any barrier that will serve as protection between you and them.
"We have made so many requisitions to the hospital to ensure constant provision of all the necessary protective equipment. In fact, we even went to the extent of threatening the hospital that we will stop diagnosing patients if this equipment is not available. But you know as healthcare providers we cannot fold our arms watching our patients dying. We are always seeing patients whether with or without the supply of what we requested. We are still pushing for this to be available. Even the hospital management are complaining they have yet to be supplied by the federal government. What we have has already been exhausted."
Fifteen additional health workers tested positive for coronavirus while treating patients at the National Orthopeadic Hospital, Dala. Aliyu Kabara, the chairman of the hospital's branch of Association of Resident Doctors (ARD) confirmed this to this reporter.
Mr Kabara said the 15 infected health personnel included three consultant doctors, nine resident doctors and three nurses that treated asymptomatic COVID-19 patients who came to the hospital for orthopaedic treatment.
"We were the first hospital in Kano to record infected COVID-19 doctors," he noted. "During the first screening, 15 persons out of 25 samples were positive for COVID-19."
According to him, the hospital has scaled down operation, and restricted services to emergency cases and inpatients.
On how the doctors got infected, Mr Kabara said they contracted the disease from a female patient who had undergone a surgery.
"When she came back for follow-up, she exhibited some COVID-19 symptoms. Most of the infected doctors are from that unit where this woman was treated," he said. "We don't always use personal protective equipment because we don't have enough. No one will refuse to attend to a patient with life threatening illness and send him back because of lack of personal protective equipment. Some of these patients have COVID-19 beside their known clinical challenges."
Apart from the doctors, about six members of the Kano State task force on COVID-19 were also infected with the virus. Prominent among them were co-chairman AbdurRazaq Garba Habib, the secretary of the committee Imam Wada Bello, and state commissioner of health, Aminu Tsanyawa.
Cleaner, billing official, 32 other health workers test positive for COVID-19 at AKTH
A total of 34 additional health workers at Aminu Kano Teaching Hospital (AKTH) had contracted the COVID-19 virus at the time of filing this report.
This was revealed by the chairman of the hospital's branch of the Joint Health Sector Union (JOHESU), Murtala Umar.
Mr Umar listed the infected health workers to include 12 nurses, five medical laboratory scientists, three technicians, two medical record officers, one billing officer, one hospital attendant and one cleaner.
He added that eight members of the union had earlier contracted the coronavirus.
Kano government reacts
Despite health workers outcry of inadequate PPE in public hospitals, Kano State commissioner of health, Aminu Tsanyawa, said the government had taken adequate measures in protecting front line healthcare workers working in response team and those at facilities.
"His Excellency is keen about protecting front line healthcare workers and other healthcare workers that are working in our facilities," he noted. "His Excellency has come up with the strategies and intervention to ensure that our healthcare workers are protected as they are doing their work of protecting the people of Kano.
"First and foremost is orientation and training at various level of healthcare workers to ensure that those working directly at response team are protected, and to also ensure that those working at facilities providing services are protected.
"They were trained on infection prevention and control (IPC). Many of our healthcare workers were trained to ensure they keep safe. This is one singular intervention that is important in safeguarding our healthcare workers."
13% of Kano residents tested for COVID-19 were positive
About 13 per cent of Kano residents tested for COVID-19 tested positive for the virus, according to an official report.
The report released by the Kano State Ministry of Health was titled "COVID-19 response update: Kano laboratory overview."
It indicated that as of June 20, the state had collected 9,103 samples, 8,948 results were retrieved, 155 samples pending and 1,191 confirmed positive cases.
The Kano positive rate is less than the overall for Nigeria where about 19 per cent of tests have come out positive.
The Nigeria Centre for Disease Control (NCDC), which coordinates the COVID-19 testing and treatment across the country, does not, however, provide a regular state by state breakdown of the tests done.
However, over 40 per cent of people who have tested positive for COVID-19 in Nigeria are in Lagos, indicating the state also has the highest number of people tested.
The Kano data
The breakdown of the data by the Kano health ministry showed that from March 20 to April 20, the state collected 1,765 samples and recorded 219 positive cases.
Between April 20 and May 20, the state collected 2,930 samples with 735 testing positive.
Also, between May 20 and June 20, the samples collected doubled to 4,408 while the number of positive cases dropped to 237.
According to the data, the samples were treated at five NCDC designated laboratories with a combined total of 530 testing capacity daily.
The laboratories are Aminu Kano Teaching Hospital with 90 testing capacity daily, Bayero University, Kano (180), 54Gene (90), IFRAN (80) and EHA (90).
Controversial deaths
The update provided on Kano State ministry of health's twitter handle showed that the total samples collected as of Saturday, December 26, 2020, was 57,484; the confirmed cases were 2,169 with 284 active cases and 1,825 persons have been recovered and discharged.
The twitter handle revealed that so far 60 persons who tested positive of COVID-19 in Kano had lost their lives.
The 60 recorded deaths were separate from the mysterious deaths recorded in the state, about 500 of which were suspected to be from COVID-19.
The northwestern state had in April experienced a spate of about 979 unexplained deaths, including first-class traditional rulers, health workers and academics.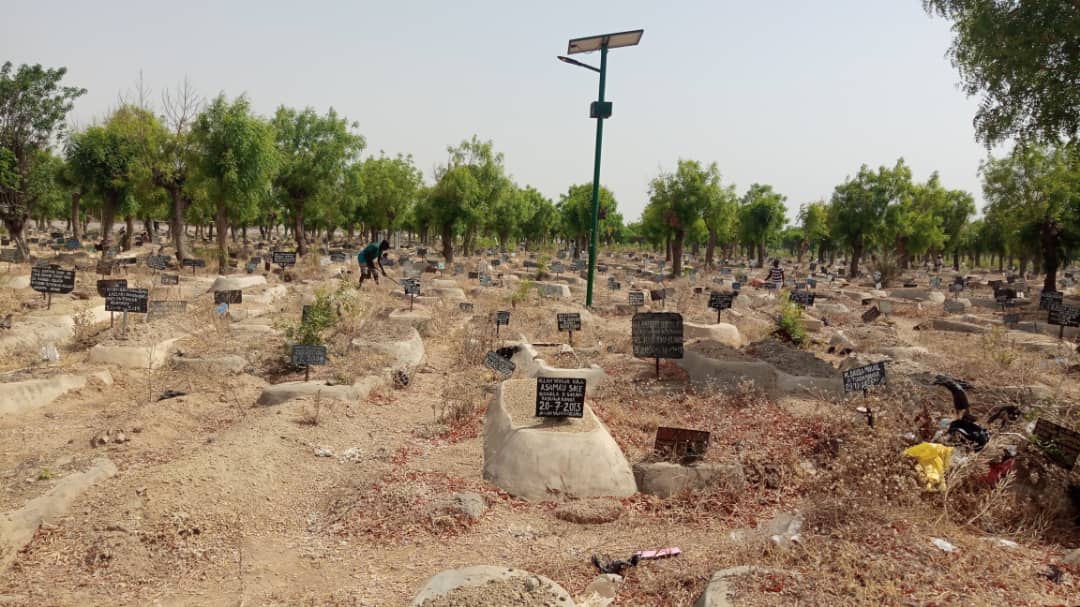 The health minister, Osagie Ehanire, had said about 60 per cent of the "mysterious deaths" recorded in Kano State may have been triggered by COVID-19.
"With regard to unexplained deaths in Kano which occurred in April over a five-week period, the team confirmed that a total of 979 deaths were recorded in eight municipal LGA in the state at a rate of 43 deaths per day," Mr Ehanire said.
"The peak was in the second week of April. By the beginning of May, the death rate had reduced to 11 deaths per day it used to be.
"The verbal autopsy revealed that about 56 per cent of deaths had occurred at home while 38 per cent were in a hospital.
"Investigation suggests that between 50-60 per cent of the deaths may have been triggered by or due to COVID-19, in the face of pre-existing ailments."
A verbal autopsy is carried out to find the cause of death when the corpse is not physically available or has been buried.
The Kano government, however, disputed the federal government's report, saying its findings showed that only about 16 per cent of those strange deaths could have been from COVID-19.
Kano State government findings
Kano State government report was presented to the public at Kano Government House by Mukhtar Gadanya, a Consultant Public Health Physician at Aminu Kano Teaching Hospital AKTH.
Mr Gadanya who read out all parts of the report said: "A retrospective study of mortalities was conducted over two weeks (27th April – 15th May, 2020), across eight metropolitan local government areas (Gwale, Fagge, Tarauni, Kumbotso, Ungogo, Nassarawa, Kano Municipal and Dala)."
According to him, the mortalities in the identified LGAs "were line-listed, which made a provision for the questionnaire to be administered house to house."
He revealed that, as part the committee's scientific approach, "mortalities reviewed were for a period of 1 month (1st April to 2nd May 2020)."
"Relatives of those who passed away were interviewed by respective Ward Focal Persons (WFP), using a structured questionnaire into an electronic platform (ODK), he said.
"Data from the questionnaire were reviewed for categorisation into most probable causes of mortality by medical specialists using "two-symptoms' criteria (at least presence of two of any of fever, cough and shortness of breath)."
According to Mr Gadanya, "an inter-play of various factors contributed to the mysterious deaths, causes this study shed light on. Mortality in community is cyclical and vary by seasons and months."
Mr Gadanya disagreed with the earlier report by the minister of health saying that, "COVID-19 might have contributed 15.9% of the cases of mortality, but within the limitations of the verbal autopsy method, that cannot provide confirmation."
He added that, "Some deaths may be related to disruption of medical care and socio-economic activities due to fear of contracting COVID-19, which usually happens during epidemics.
"If the mysterious deaths were COVID-19 related, the deaths could have come more from local governments that have more COVID-19 cases.
"Tarauni Local Government for example, with 100 confirmed COVID-19 cases is the first in pandemic ranking, but in the mysterious deaths it is rated 7th."
This investigation was commissioned by the African Centre for Media & Information Literacy (AFRICMIL) as part of its whistleblowing initiative under its Corruption Anonymous project supported by the MacArthur Foundation. Published materials do not reflect the views of the MacArthur Foundation.
How Politicians Hijacked Distribution Of COVID-19 Palliatives In Kano
Nasiru Yusuf
When Kano State recorded its first Coronavirus case on April 11, 2020, there was shock, confusion, and palpable tension. It was six weeks after Nigeria recorded its index case which resulted in search for desperate measure to contain the contagious virus.
Following the frenzy across the country, on March 20, 2020, Governor Abdullahi Umar Ganduje, inaugurated the state taskforce on COVID-19 under the leadership of his deputy, Nasiru Yusuf Gawuna, and co-chaired by Prof. Abdul-Razaq Garba Habib, Head of the Infectious Diseases Unit, Aminu Kano Teaching Hospital, Kano.
The committee was saddled with the responsibility of assessing the situation and coordinating the state's response to the threat posed by the pandemic, through multi-disciplinary approach and inter-sectoral collaboration; and to also advise the government on necessary steps and decisions to combat the threat.
To curtail the virus, the state government ordered the closure of all routes linking the state to other parts of the country from Friday, March 27. During a meeting with religious leaders at the Government House, Mr. Ganduje also announced the complete lockdown of the state, for one week, with effect from Thursday, April 16. He said the lockdown would affect movement of people, markets, as well as social and religious activities. He urged residents to cooperate and support this decision, as a measure to prevent the spread of the dreaded COVID-19 in the state.
With the total lockdown in effect, markets, businesses, and public places shut down, many people lost their means of livelihood. The need to cushion the suffering of the vulnerable became necessary.
Government Inaugurates Palliative Committee
On March 29, the governor set up a 30-member fund raising committee. Part of the responsibilities of the committee was to seek for donations from organisations and individuals, identify the needy to whom the donations will be distributed and design the mode of distribution. The immediate past Vice Chancellor of Bayero University, Kano, Professor Muhammad Yahuza Bello, was appointed to head the palliative distribution committee.
In his inaugural speech at the flag off ceremony on April 23,  Bello said the palliatives were meant for 50,000 poor households across the 44 local government areas of the state. He explained that the items were to be distributed to four households each of the over 11, 000 polling units of the 484 political wards in the state. Each household was expected to get a bag of rice, a carton of spaghetti, macaroni, dawavita, four litres of oil, semovita, pasta, noodles, and cash gift of N2,000.
The committee distributed food items in three phases. The first phase and third phases consisted of food items supplied by Kano State government while the second phase was from 139 truckloads of grains given to the state by the Federal Government to cushion the effect of COVID-19 pandemic.
How Politicians Hijacked Palliative Distribution
Investigation by this reporter shows the distribution of lockdown palliatives in Kano was characterized by irregularities. In many places, politicians and traditional leaders assigned to distribute the food items were accused of diverting the items to their family members and political associates.
At Yalwa ward for example, one of the beneficiaries, Abbas Danladi, said he was given a 50kg of guinea corn, 2 litres of cooking oil and N2000. Going by the distribution template released by the committee, two litres of cooking oil was missing from Mr. Danladi's palliative. "I heard that my name was among the beneficiaries of the palliatives," he noted. "When I went to the resident of the ward head, I received an allocation card, which I presented before I collected the items. I received 50 kilograms of guinea corn, N2000 cash and we shared a four litre gallon of cooking oil with another person."
However, the traditional ward head of the area, Salahuddeen Muhammad, said they received palliatives with shortage of 20 beneficiaries, hence the reduction in the ration to accommodate everyone.
One of the executives of Zauren Panshekara, a community-based association at Panshekara town and member of the palliatives distribution committee in the area who pleaded anonymity told this reporter that although the area was expected to get 140 rations of the palliatives to be distributed to four households in each polling units as designed by Kano State taskforce on COVID-19, they ended up with just 100 as the council chairman, Kabiru Ado Panshekara, allegedly cornered the remaining 40.
Mr. Panshekara is currently facing corruption charges at Upper Shariah Court, Shahuchi, Kano, for diverting palliatives. Our source said the chairman gave the area commander of Nigeria Police Force allocation meant for seven households, issued some to Hisbah (Islamic moral police) personnel and his political associates. The chairman's action violated the provision of distribution which required the officials to distribute the palliatives to the poorest of the poor.
A councilor at Kabuga ward in Gwale Local Government Area, Shehu Aminu Kabuga was also accused of diverting 37 rations of palliative out of 252 meant for his ward. When confronted with the allegation, Mr. Kabuga argued that politicians and party loyalists deserved to be given priority attention during palliative distribution because they contributed during the Kano governorship rerun election.
"I am a politician, and I am a member of the palliative distribution committee. It is mandatory for us to give politicians priority," he said. "They supported the governor in Gama (a ward in Nassarawa Local Government where governorship rerun election was conducted) and toured 44 local government areas. I will rather resign from the palliative distribution committee if I cannot assist party loyalists."
The story was the same at Getso town, Gwarzo Local Government Area where a commandant of the Kano State Hisbah Corps, Hassan Ibrahim Getso, changed the name of one beneficiary, a father of twelve children, Alhaji Sammani, with his son-in-law as alleged by a resident of the area, Ahmad Yahuza Getso. Mr Getso told this reporter that Mr Sammani was one of the poorest persons in the area, therefore qualified to be the beneficiary of the palliatives.
At Karaye Local Government, an activist, Kabiru Hamisu Kura, said they found a principal of a secondary school among the beneficiaries of the palliative.
The distribution of palliatives at Hotoron NNPC ward in Nassarawa Local Government was also characterized by irregularities and abuse of government directives as revealed by the chairman of Hotoron Kudu Youth Development Association, Jamilu Magaji. Mr Magaji who is also a member of Hotoro NNPC palliative distribution committee lamented how the councilor of Hotoro ward hijacked the distribution exercise and carted away a substantial portion of palliatives meant for the poor.
"On April 14, the village head of Hotoron Kudu invited us to Government Girls Secondary School, Namaituwo, to discuss modalities for the distribution of anticipated palliative in the area," he said. "He told us that Hotoron Kudu had received 140 allocation of palliatives. Out of this number, the village head said he had allocated 20 slots to community-based organisations, security personnel 15 slots, ward heads 30 slots, imams 20 slots, councilor 30 slots and village head 25 slots."
"On our part, the CBOs, we protested this sharing formula. We asked them to consider the people of Hotoro. We proposed that the allocation should be shared equally among ten quarters of Hotoron Kudu ward, and he agreed. Each quarter will get 14 allocation. The quarters are Hotoro GRA, Unguwar Nametuwo, Limawa, Tsamiyar Mashaya, Walawai, Hotoro Danmarke, Walawai, Maradi, Maraba and Hotoron Kudu."
"We proposed that each ward head should liaise with CBOs in his quarters to select 14 beneficiaries. We told them we didn't need it and directed all our members not to collect it. After the meeting, we mobilized our members to meet their ward heads and select the poorest of the poor in their area. To our greatest surprise, the following day, April 19, I received a call that APC members in Hotoro NNPC had petitioned against the distribution formula as it did not capture party loyalists. On the distribution day, the councilor took 30 slots, the village head 25, ward heads 20, security agencies 15 and CBOs 20."
Mr. Magaji alleged that the village head deducted five hundred Naira out of the two thousand Naira meant for each beneficiary as transport fare paid for bringing the palliative to the area.
Isa Datti of Hotoro NNPC community concern development association corroborated the allegation of interference from politicians. He said the councilor of Hotoron Kudu had taken 30 slots out of 110 allocated to the area. "Our major concern is that he is distributing it to politicians, not necessarily the poor or needy," he noted. "As members of community-based organisations, we know those who were qualified to get this palliative, but we were shortchanged. We received only 10 slots to distribute to the poor. Why should politician hijack the distribution, while the government directive was that it should be distributed to the poor irrespective of political affiliation."
However, the village head of Hotoron Kudu, Ashiru Abubakar Yusuf, denied any irregularities in the distribution process. He argued that the beneficiaries were mainly selected by ward heads and Imams. "It is inappropriate to allocate portions of the palliative to councilor. To avoid political interference, village heads and ward heads were selected to distribute the items to the poor, being closest to people. All beneficiaries received food items with N2,000," he said.
Civil Society Groups Dissatisfied
Many stakeholders, including civil society groups and People Living with Disabilities decried the irregularities recorded during the last two phases of COVID-19 palliative distributions in Kano. They alleged that the process was hijacked by politicians and occasioned by poor monitoring of the distribution to the last stage of delivery targeting poor residents of the state.
The Kano Civil Society Forum had earlier raised alarm over alleged deliberate exclusion of the group in the composition of the palliative committee to ensure adequate monitoring and evaluation.
Chairman of Kano Civil Society Forum, Ibrahim Waiya, lamented that the exercise had been hijacked by some politicians. He questioned the credibility of the process. "The process was not transparent because up till now, nobody could tell you actually the total amount of money that was received by the fund-raising committee in Kano and the quantity of the items they collected," he said. Mr. Waiya expressed concern about the inefficiency of the committee due to its limited capacity in monitoring the distribution of palliatives. "The committee has only 35 members or thereabout. It is humanly impossible for them to reach every part of Kano State. That is the reason we expect them to engage the CSOs and other relevant stakeholders who have structures across the 44 local government areas of the state to ensure transparency and accountability," he added.
Buttressing the position of civil society organisations, the Executive Director of African Center for Transparency and Anticorruption Advocacy in Kano, Ismail Auwal, told this reporter that there were no clearly defined modalities and criteria for the selection of the beneficiaries and the palliatives distributed did not include Personal Protective Equipment (PPEs). "There were no explanations from government on how much was used to procure the palliatives, who procured the palliatives, the sources of the money used to procure the palliatives, and how much the palliatives cost per beneficiary," he noted.
People Living with Disability Protest Exclusion
The leadership of People Living with Disability in Kano State decried exclusion of their members in the composition of the palliative committee and the distribution of the food items and N2,000 cash.
Chairman of the Joint National Association for Persons with Disability, Kano branch, Musa Muhammed Sa'ada, told this reporter that his members were excluded despite several appeals and a formal letter written to the Secretary to the State Government, Usman Alhaji, in respect of their plights during the mandatory lockdown.
"We have Chairmen in all the 44 LGAs in Kano and I have their contacts. They have not received palliatives from the government. Also, at the State level, we contacted the chairman of the fund raising and palliative distribution committee, notifying them that there were no PWDs in the programme," Muhammed Sa'ada lamented. "We wrote a letter to SSG Kano, and the SSG referred the letter to the committee. I have seen the letter and the date it was delivered to the committee. Up until now, the committee has not taken any action.
Kano Anti-corruption Agency Points Accusing Finger
The chairman of Kano State Public Complaints and Anti-Corruption Commission (PCACC), Muhuyi Magaji Rimingado, said he had received complaints from different people accusing traditional rulers, including the Eze of Igbo community and Oba of Yoruba community in Kano of diverting palliatives.
Mr. Rimingado made this disclosure during a programme on Abubakar Rimi Television (ARTV), Kano. He revealed that the Commission found some local government chairmen, councilors, district heads and village heads who diverted the allocation forms meant to be distributed to the poor and needy to their families and friends.
According to Mr. Rimingado, "Someone brought a complaint against Oba of Yoruba community and Eze of Igbo community in Sabongari in Kano." "We have found some local government chairmen, councilors, Hakimai (District Heads) and Dagatai (Village Heads) diverting palliative forms to their families and relatives," he added. "There is an official who distributed the forms to all his siblings. There is also a local government chairman who allocated 90 forms to himself. There is a councilor who featured in a radio programme saying he only diverted 37 allocations."
"We have recovered some allocations forms and money from some of these officials. Their argument was that since no food items were found from them, there was no basis for prosecuting them."
Efforts by this reporter to get Mr. Rimingado's response on why the PCACC had not prosecuted the local government chairmen and traditional rulers accused of diverting palliatives was not successful, as he did not pick several calls put to hm, neither did he respond to several messages sent to him.
Responding to the alleged diversion of palliatives, the chairman of Kano state palliatives distribution subcommittee Mr Bello said the committee has received one petition and investigated it appropriately.
He told this reporter that he has not heard of all the allegations mentioned, noting that, if they heard it, they would have investigated it appropriately.
"The case of Kumbutso (local government chairman accused with diverting palliatives) is before the court. You should not report it. Muhuyi has taken the chairman to court.
"We investigated the case brought to our attention. But what you are asking, I just heard it for the first time.
"We have received a petition from Dala local government, we set up a committee that investigated it. The findings shows that the ward head erred, though not intentional. What happened was a ward head (Mai unguwa) died, one person was appointed as Acting Ward head. He received the allocation of palliatives meant for twenty persons, but he thought the number is too small. He directed two persons to share one slot. The committee interacted with all stakeholders.
"After thorough investigation, the committee established it was an honest mistake. He has not take a single slot. Hence, we warned him.
"But what you are telling me now, nobody has reported it to us. We have not heard of them. If they reported it, we would have investigated it and take appropriate action. We were not aware wallahi," Mr Bello said.
Officials Accused of Diverting Palliative Face Prosecution
The Kano State Public Complaints and Anti-Corruption Commission (PCACC) arrested Kabiru Ado Panshekara for diverting palliatives meant to be distributed to the needy. The Commission first arraigned Mr. Panshekara on May 13 at Rijiyar Zaki magistrate court before it withdrew the charges and re-arraigned him at Upper Shari'ah Court, Shahuci, on May 27, on same charges.
The offence according to the anti-graft agency contradicted section 315 of Shari'ah penal code (criminal breach of trust) and section 26 of Public Complaints and Anti-Corruption Law 2008 as amended (making false statement).
The Commission accused the council chairman of distributing palliatives meant for poor people to Police, DSS, Immigration and Hisbah personnel. It alleged that the act contravened the provision of Sections 22, 23 and 26 of the Kano State Public Complaints and Anti-Corruption Commission Law 2008 (as amended).
According to the Commission, the approved list of beneficiaries excluded all political office holders, civil servants, political party officials, traditional rulers, Juma'at mosques Imams or Pastors as well as casual workers.
On June 11, the Commission also arraigned the councilor of Kabuga ward, Gwale Local Government, Shehu Aminu Kabuga, before Shahuchi Upper Shari'ah Court, for allegedly diverting lockdown palliatives meant for his constituents. The offence according to the Commission involved criminal breach of trust and making false statement.
The suspects were granted bail by the presiding judge, Khadi Kamilu Garba, while the trial was still ongoing as at the time of filing this report.
Kano Spends N425m on COVID-19 Palliatives
Amidst the irregularities and alleged hijacking of palliative distribution by politicians, Kano State government said it had spent N425 million to ease the hardship caused by the COVID-19 pandemic.
The state deputy governor, Nasiru Gawuna, said this while launching the third phase of the palliative distribution program at Farm Centre, Tarauni Local Government.
Mr. Gawuna who is the Chairman, Kano State Taskforce Committee on COVID-19 said 100,000 households benefitted from the first and second rounds of the exercise.
This investigation was commissioned by the African Centre for Media & Information Literacy (AFRICMIL) as part of its whistleblowing initiative under its Corruption Anonymous project supported by the MacArthur Foundation. Published materials do not reflect the views of the MacArthur Foundation.
Five factors that increase divorce rate in Kano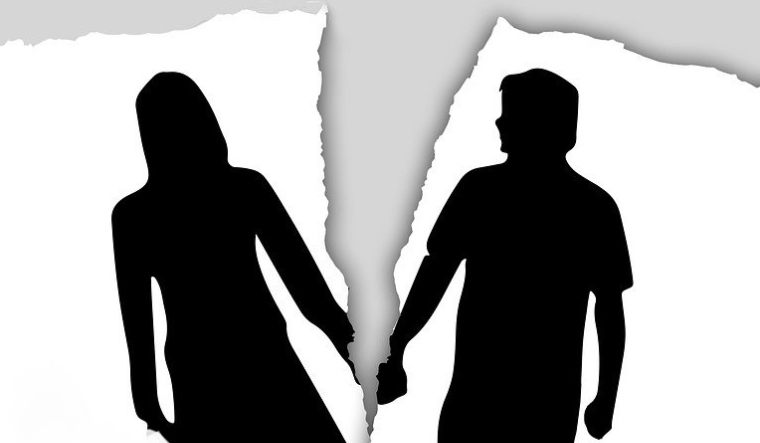 Aminu Abdullahi
A sociologist at  Bayero University Kano (BUK) Aminu Sabo Dambazau has identified five factors that increase the  rate of divorce in Kano state.
Mr Dambazau told Kano Focus on Thursday that the factors including mismatched characters, rivalry, forced marriage, suspicion, and dissatisfaction.
Mismached characters
Mr Dambazau said intending couples rush into marriage without understanding each other.
"Some people misuse the courtship period in solely expressing their feelings without exploring the characters and expectations of their partners.
"They neither understand the obligations and responsibilities of marriage nor do they have the chance to find out the characters, habits, and life views of each other.
"Therefore after marriage when their true characters appear they would start to have problem in their marriages." Mr Dambazau said.
Rivalry
The scholar said about 45% of divorce cases in Kano state are caused by co-wife rivalry.
He said a lot of marriages come to an end the moment the husband starts wooing a second wife.
"Most women do not accept a co-wife and prefer to end the marriage than share their husbands with another woman.
"This habit leads to the breakup of many marriages," he stated.
Forced marriage
Mr Dambazau said another major factor that causes divorce in Kano state is forced marriage.
He said women are still forced into marrying a man they do not love due to financial or social pressure on the parents.
"Whenever a wife doesn't like her husband she will do anything possible to get a divorce.
"Frankly speaking, forced marriage will never last as no one can stay with a person he hates," he stated.
Suspicion
The BUK sociologist said suspicion among couples contributes immensely to the high rate of divorce in Kano state.
"No couple will live in peace as long as they are suspicious of one another.
"Unfortunately this is a growing problem as some women always check their husband's phones in order to find incriminating evidence." Mr Dambazau said.
Dissatisfaction
He added that some husbands fail to gratify the needs of their wives such as feeding, clothing, and sexual desire.
"Whenever a husband fails to feed his wife he will not get respect from her.
"How will you marry a woman when you cannot cater for her needs?
"This is what is happening in our society." The lecturer said.
The road to divorce
Some divorcees in Kano corroborated the scholar's findings.
Maryam Abdullahi, mother of a one year old child said she left her husband after a year because he refused to allow her continue with her studies.
"I was married off to him immediately after completing secondary school even though I told my parents that I want to continue to a higher institution.
"Before the marriage, he promised to allow me continue with my education but he broke the promise after our wedding." She said.
Ms Abdullahi said she does not regret her decision to end the marriage.
"By God's will I'll fulfill my ambition and I'm optimistic to have my desired husband," Maryam said.
Unfair husband
Another divorcee Surayya Abubakar whose marriage ended after eight months said her husband was giving priority to her co-wife.
"He favored her over me and used to buy things for her that he was not buying for me.
"When I complained, he divorced me.
"Our parents met several times but the mediation was in vain as he did not change.
"I also asked him if I was offending him but he said I wasn't." Ms Abubakar said.
I'll never marry again
But Ramla Yusuf whose marriage lasted five months explained that her husband was a fraud who posed as a rich business man before the marriage.
"I realized that he was a liar during the wedding dinner when he couldn't provide the bridal gown.
"He lied that he owned a big house but I was taken to an old rental house.
"It turned out that he was jobless and penniless.
"I really suffered in his hand and after only five months I asked him to divorce me." She said.
Ms Yusuf added that she does not plan to marry again as she didn't know that marriage could be so painful.
Dirty woman
On his part, a male divorcee, Usman Shehu said he divorced his wife after a year of marriage because she was dirty and did not know how to cook delicious meals.
"I cautioned her to change her habit but she refused and I also complained to her parents but still nothing changed.
"I swear she can spend two days without taking a bath – she was not a wife anybody will bear to live with," Mr Shehu said.
Another person Umar Ibrahim said he divorced his wife because she did not respect him and his family.
"We married for love but I did not know she was bad until she came to my house.
"She cheated me severely and also inflicted tension between my family and I," he lamented.
Mr Ibrahim said has been sleeping well since he divorced her two months ago.
How to reduce divorce in Kano
Mr Dambazau, who has a PhD in Sociology, said the best means of reducing the rate of divorce in Kano state is to revive the defunct Zauren Sulhu community forum established by the Ibrahim Shekarau administration.
"Zauren Sulhu was one of the ways to discuss community issues such as marital problems.
"The forum will listen to both sides and counsel them without leading to divorce. He said.
Mr Dambazau said the families of the couples can mediate and save the marriages from divorce.
Islamic perspective
An Islamic cleric Nuhu Muhammad said there are things that couples should observe before getting married.
"Every woman or man should make sure their partner has Islamic knowledge and good character.
"Prophet Muhammad (pbuh) said you should marry whoever you agree with his religiosity," he said.
Mr Muhammad advised couples to avoid telling lies before marriage because most marriages breakdown due to false expectations.
"They don't display who they are because they blindly want to possess each other so after the marriage when the truth is revealed they divorce." The Islamic scholar said.
He therefore advised couples to build their marriages based on the teachings of Islam and exercise patience with one another.