Sex for Marks: How Kano students are suffering in silence
Mukhtar Yahya Usman
Imagine this for a moment.
Your wife had a miscarriage and died in the process.
While mourning, her phone kept receiving condolence messages from her friends and associates.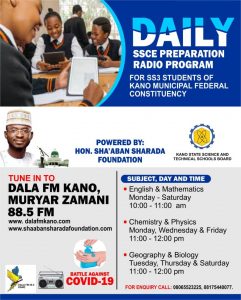 As a dutiful husband you read and reply to the messages.
As you browse through her previous chats you become intrigued by a particular conversation with someone named "Sir".
Reading backward, you gradually come to realize that your wife died of a forced abortion not miscarriage as you thought.
Her reason? She wasn't carrying your baby. She had been having sex with one of her lecturers who promised to help her pass all her examinations!
Now stop imagining.
This is a true story. It happened at one of the universities based in Kano. The lecturer has been dismissed but the student is dead and her bereaved husband is left to wonder whether her other children are really his offspring.
This is just a single incident of sexual harassment. It may not always lead to death but involves risks of carry-over, spill-over or even expulsion to non-complying students.
"For students to be confident enough to report sexual harassment "the grievance mechanism must be confidential, swift, with minimum errors and must be clearly defined and widely understood"
An investigation by KANO TODAY finds that majority of students being sexually harassed by their lecturers in Kano do not report to authorities, which makes the practice to continue.
According to experts the main reason is that tertiary institutions in Kano do not have clearly-defined, safe, and widely understood complaint mechanisms.
YUMSUK conducts post-UTME in August
Maitama Sule Universtity to start Clinical Sciences
Emir of Kano advocates for teaching in Hausa language
In a recent lecture, Isma'ila Zango, a Professor of Sociology and Director Aminu Kano Centre for Democratic Research and Training (Mambayya House), Bayero University Kano said about 70% of female students in Nigerian tertiary institutions experience a form of sexual harassment.
However, Professor Zango said only about 3% of the victims complain to authorities.
"For students to be confident enough to report sexual harassment "the grievance mechanism must be confidential, swift, with minimum errors and must be clearly defined and widely understood". He said.
An in-depth analysis of the students' handbooks issued by Bayero University Kano (BUK), Kano University of Science and Technology Wudil (KUST), Yusuf Maitama Sule University Kano (YUMSUK), as well as Kano State Polytechnic shows that students are not given clear guidance on what to do when they are sexually harassed.
Only YUMSUK has a reference to sexual harassment in its students' handbook.
In page 115, the university categorized misconduct into three; gross misconduct, major misconduct, and minor misconduct.
Under the category called major misconduct, sexual harassment is mentioned along with "mishandling university property, mutilation and defacing of any library or university book as well as fighting".
However the penalty for these offences is 'rustication from the University for Two years' showing that this statement refers to students who harass other students sexually.
If these institutions are not willing to acknowledge even the possibility of lecturers harassing students in their handbooks are they subtly condoning the practice?
Not so, says the Deputy Vice Chancellor (Academics), BUK, Professor Adamu Tanko.
Professor Tanko said even though there are punishments for lecturers who harass students, it is unfair to state that in a handbook written for students.
He said over the years BUK has dismissed or terminated the appointment of several lecturers and non-academic staff who had harassed their students sexually.
"BUK has a strong committee that investigates allegations of sexual harassment." He said.
"Any student who is sexually intimidated or violated should report to her Head of Department who will channel the case to the committee". He added.
He however cautioned that the student must have genuine evidence at hand.
Yusuf Maitama Sule University Kano (YUMSUK)
Like BUK, authorities in YUMSUK say they also have a committee handling cases of sexual harassment.
Vice Chancellor of the university, Professor Mustapha Ahmad Isa told KANO TODAY that complaining students should first report to their Heads of Department.
Thereafter the matter will be handled at several levels up to the governing council, he said.
He urged female students to confidently report any case of sexual harassment without fear of any possible backlash.
Kano University of Science and Technology (KUST) Wudil
At KUST, Vice Chancellor Professor Shehu Alhaji Musa says the university has never recorded a single case of sexual harassment.
Professor Musa said the university too has a committee that is ready to deal with any case of sexual harassment should such an incident happen.
He however assured KANO TODAY that KUST is reviewing its policies and will insert a clearly-defined guideline on sexual harassment in the students' handbook.
Deputy Registrar Kano State Polytechnic, Garba Ismaila told KANO TODAY that the institution has regulations preventing personal relations between students and lecturers in order to avoid sexual harassment.
Kano state Polytechnic consists of five schools including School of Technology Kano, School of Management Studies Kano, School of Rural Technology and Entrepreneurship Development Rano, School of Environmental Studies Gwarzo, and School of General Studies Kano.
Mr. Ismaila said the Polytechnic has dismissed three lecturers recently and is ready to punish any staff that is engaged in sexual harassment in the future.
He explained that even though sexual harassment is not mentioned in the students handbook, it is one of the topics discussed during matriculation and orientation exercises in the Polytechnic.
The fear is real
However, Professor Zango, who is also a former Dean of Students Affairs at BUK says students have real reasons to fear reporting cases of sexual harassment.
First, there is a danger that the student may not have enough evidence to prove her allegation. This may allow the lecturer to go free and enable him and his friends to wage a vendetta against the student.
Also, the student's family may caution her against reporting in order not to spoil her chances of marriage if it becomes public knowledge that she has been assaulted sexually.
And in some cases it is the student who finds herself unable or unwilling to study and pass her examinations that tries to seduce the lecturer into a contract of sex for marks.
Professor Zango therefore urged universities and other tertiary institutions to make laws that will empower students to deal with predatory lecturers.
At the same time the law should have a section where lecturers can report students who attempt to seduce them.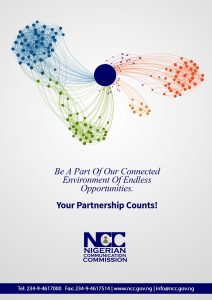 INTERVIEW: Why Kano can't cope with COVID-19 outbreak–Infectious disease expert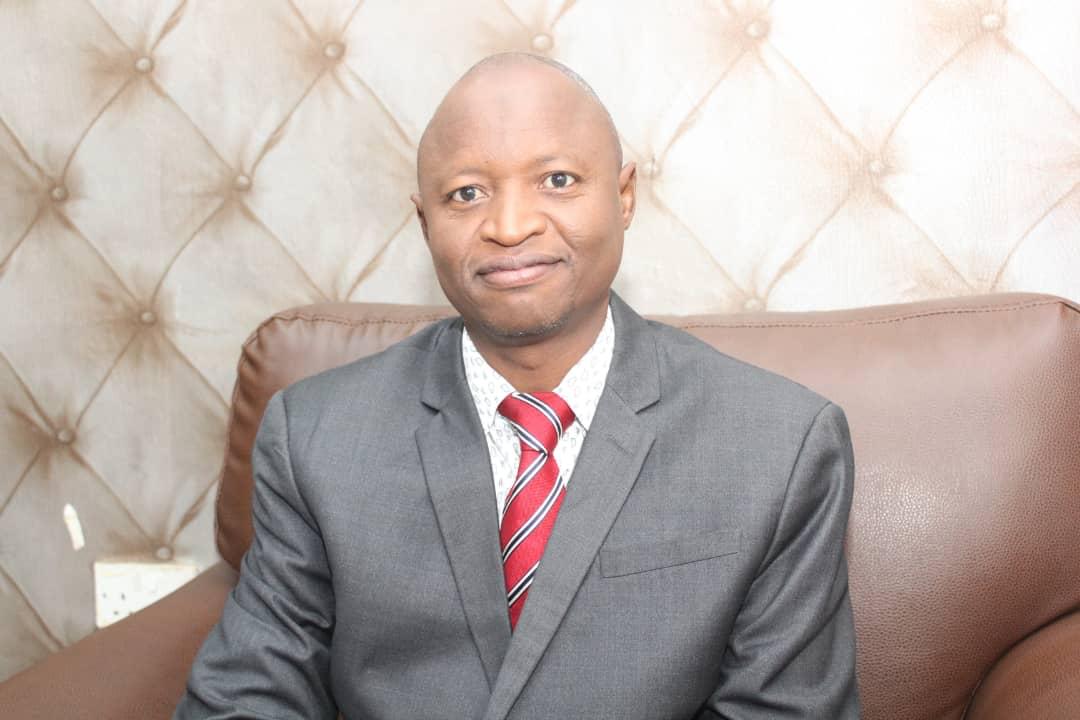 Nazifi Dawud
In this interview with KANO FOCUS, Professor Isa Sadiq Abubakar, the Director, Centre for Infectious Disease Research, Bayero University, Kano (BUK) and Aminu Kano Teaching Hospital (AKTH), shares his thoughts on the need to prevent the outbreak of the new coronavirus or COVID-19 in Kano state. Excerpts:
Q: It seems that here in Kano, many people doubt the existence of the COVID-19 coronavirus, what do you say to these people?
Professor Abubabar: That is a very costly mistake because it is a reality. We are lucky it started from a very far place, that is China and gradually spread to other countries. So, this thing started in December and we are living witnesses that over the last three months it has been spreading, yet it has not come to us.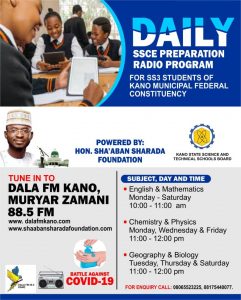 But it is a reality that whether today, tomorrrow or another day, it will definitely come to us whether we like it or not. So, the best thing is that we should get out from the state of denial and do the needful.
And one thing I want you to understand is that it is a very dangerous disease that is very easily contracted and people get down with symptoms that could be life threatening because nothing is more important to our lives than the air we breath. If a disease will disallow us from breathing normally, destroy our lungs, definitely it is a very deadly disease and we must do all withing our powers to ensure that it doesn't affect us.
Q: The COVID-19 is a disease that demands isolation and keeping distance from one another, but with the huge population in Kano and our lack of understanding of the disease, how do you think people can be convinced to abide by the rules. 
Professor Abubakar: Please I want everybody who has a means to tell another person that we should keep away from each other for now. I implore everyone to do this.
Everyone should be informed that staying at home is the best way to prevent this disease from further transmission because the more we come together the more some of us will be having the disease and spread it to other people either through droplets from sneezes or coughs.
Very recently, we were informed that when a person passes out the virus during coughs or sneeze, it lasts in the air for up to eight hours. That is a very dangerous situation we are facing and so the best way is to keep staying at home.
People who have symptoms should also stay at home, rest and drink lots of fluids. They should be in a humidified room and when they have fever, they can take paracetamol to lower their temperatures and can breath fresher air than when they are out.
Q: Nigeria has one of the worst healthcare systems in the world, do you think our healthcare system can cope with the COVID-19 pandemic?
Professor Abubakar: It is a fact that even the super powers of the world have done everything humanly possible to contain this epidemic but they are being overwhelmed.
If you look at Italy, United Kingdom, United States, they are battling the disease and their medical supplies are being depleted, they are calling for help, they are helpless. What about us in the African continent, especially Nigeria that has the largest population.
In terms of human resources, we have one of the poorest indices in the world. The performance of our health system is very low and so we do not have a resilient health system. Should this problem escalate, we are going to be in a very serious crisis that people can just fold their arms and not be able to contain it.
So, we are just hoping that it shouldn't take us to that level and the best thing is for people to prevent because the health system as I'm speaking to you everything is in scarcity. We do not have enough protective materials for the health workers to work with.
This is a disease that doesn't have a vaccine, so we don't have the capacity to confront this disease. We are not ready to battle this illness, so the best approach is prevention.  And the best prevention approach is keeping social distance and hand-washing with soap and water, good coughing habits, wearing face masks and disposing them properly.
Question: Do you advise the Kano government to ban movement of people into the state through closure of motor parks and suspending domestic flights? 
Professor Abubakar: It is up to the government to take necessary measures but what I know is that the coronavirus is a very dangerous disease and government needs to reduce the number of people coming into town.
As of now, there is a plan to screen everybody coming in but at a later time it may reach a situation where people will be stopped from coming in entirely.
Q: What category of people does the coronavirus affects the most? 
Professor Abubakar: Well, it affects everybody but the people it harms the most include the elderly, people with diabetes, people with weak immunity like HIV, cancer patients, hypertensive or heart disease patients and others.
My Advice for them is to stay at home, maintain social distance and avoid any gathering while adhering to hygienic practices.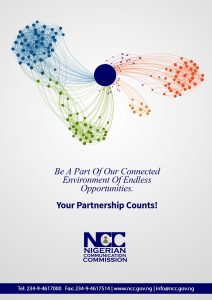 ANALYSIS: Who banished Sanusi to Nasarawa?
Nazifi Dawud & Mukhtar Yahya Usman
A fresh controversy is raging following a claim by Ibrahim Mukhtar, Attorney-General of Kano state and Commissioner for Justice, that the Kano state government did not banish Muhammad Sanusi II, from Kano state after removing him as Emir of Kano.
KANO FOCUS reports that Mr Mukhtar made the claim during a live programme on Channels Television on Wednesday, when he was asked if the decision of the state government to expel Mr Sanusi to Nasarawa state did not violate section 35 of Nigeria's 1999 constitution, which grants citizens the right to personal liberty.
In response, the attorney-general said: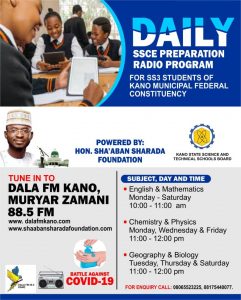 "If you listen to the secretary to the state government when he was addressing the press on the issue of the removal of the emir from office, there was nowhere he stated that the emir was banished from Kano State.
"So, the decision of the government when the emir was removed on Monday was that he was removed from office and a new one appointed. The issue of banishment was not part of the decision of the Kano State government.
"We have been hearing from the media that he has been banished but what I know is that he was taken out of Kano State, but banishment was not part of our decision. There is no such decision, to the best of my knowledge."
Mr Muktar later confirmed to KANO FOCUS that the Kano state government did not authorize the expulsion of Mr Sanusi to Nasarawa state but that security agents decided to take him away for security reasons.
"Section 35 of the Constitution was quoted, where it talked about right to personal liberty. People are saying we breached that law but I said you cannot claim that a law was breached without getting security report on why they took him (Sanusi) to Nasarawa.
"I said it could be for his (Sanusi's) safety, it is a possibility because I didn't get the report. It could be for the safety of his family or the security of people in Kano state. So, because there are exceptions in Section 35, you can detain someone and other things and he may end up being the beneficiary.
"But security agents are the ones that can explain this. So, I'm saying it is too early to say that Section 35 was breached," he said.
'Kano government has no powers to detain Sanusi'
Mr Mukhtar also told this newspaper that the Kano state government does not have the legal powers to order for the detention of anybody.
"Because Kano state government has no authority to order the detention of someone. That is a decision of the court. Even the federal government cannot do that. But a person can be detained by an order of court.
"So, it is not possible to say that the Kano state government ordered for the detention of the Emir. Only a court can do that and that's what I said.
"May be, the security agents took a precautionary measure to protect the emir from people who might harm him or members of his family or to prevent breakdown of law and order in Kano state. But I'm not saying this is the case, I'm only saying it is a possibility of (why they took Sanusi away)," he explained.
The contradiction
On 9 March, 2020, Usman Alhaji, secretary to the Kano state government (SSG) announced that Muhammad Sanusi II, the Emir of Kano had been dethroned and removed from office by the state Executive Council led by Governor Abdullahi Umar Ganduje.
Mr Alhaji, who later released a press statement, said Mr Sanusi was removed due to reasons such as "disrespect to lawful authorities" and 'refusal to attend programmes and meetings organized by government, which is viewed as an act of insubordination".
Less than an hour after the formal announcement, an image of the acknowledgement letter sent to Mr Sanusi informing him of his dethronement was leaked on various social media platforms, where it soon went viral.
The first paragraph of the letter, which was signed by Mr Alhaji clearly indicated that it was the Kano state government that directed Emir Sanusi's "removal, dethronement and relocation to Nasarawa state".
The letter reads thus:
I wish to inform you that the Kano State Executive Council under the chairmanship of His Excellency, the Executive Governor of Kano State, Dr Abdullahi Umar Ganduje, OFR, during its sitting on 9th March, 2020/14, Rajab, 1441 A.H has approved and directed for your immediate removal and dethronement as the Emir of Kano, and also for your relocation to Nasarawa state, which is done in line with relevant section of the Kano State Emirate Council Law of 2019. 
2. Kindly note that this decision was taken due to your general disrespect to lawful instructions from the authorities, including persistent refusal to attend programmes and meetings organized by government, which is viewed as an act of insurbordination.
3. In the light of the foregoing and having made appropriate consultations with relevant stakeholder, the decision was reached to safeguard the sanctity, culture, tradition and prestige of the Kano Emirate which was established and sustained over one thousand years ago. 
4. While assuring you that a new Emir of the Kano Emirate Council, will soon be appointed, I implore you, your subjects and surbodinates to remain calm and go about your normal businesses 
5. Accept my warmest regards and best wishes please."
How Sanusi was taken into custody by police–Emir's lawyers
On Tuesday, March 10, 2020, a team of lawyers to former emir Sanusi led by Abubakar Balarbe Mahmoud, addressed a news conference, in which he narrated how the Emir was informed reportedly by the Kano State Commissioner of Police Habu Sani that he was instructed to transport him to Nasarawa state.
Mr Mahmoud, a senior advocate of Nigeria (SAN) recounted how the Police Commissioner rejected Mr Sanusi's offer to move to Lagos state in company of his family in a private jet sent by his friends to evacuate them.
The dethroned emir's lawyer narrated what happened thus:
"Since the deposition was announced, I was at the Palace yesterday (Monday 9 March, 2020) afternoon in the company of one of my colleagues to consult with the Emir. We met him in good spirit in company of his family and a few associates.
"He said to us that he was waiting for the deposition letter from the Government House and was informed that the Commissioner of Police was on his way along with certain government officials. While waiting there was commotion in the private wing the palace as some unauthorized persons tried to gain entry into the family section.
"This led to some scuffle and teargas were fired by the security operatives. Normalcy was restored after the unauthorized persons along with armed security operatives retreated from the inner part of the palace.
"I subsequently, along with my colleagues was able to meet with the Commissioner of Police and other security operatives and with the permission of the emir, they were led to one his sitting rooms where the deposition letter was served on him by an agent of the State Government.
"The Emir accepted the letter and decided to acknowledge it personally after writing some Quranic Verses in the Arabic script along with his signature. This was handed over the government official. In the letter of deposition, it was stated that the Emir was to be removed to Nassarawa State. We requested to know if he was under arrest and if so we needed to see the warrant.
"The Commissioner of Police informed us that he was not under arrest. We informed the Commissioner of Police that was illegal and violation of his constitutional rights to remove to Nassarawa State against his wish.
"The Emir informed the Commissioner of Police that his friends had sent an aircraft to fly him and his family to Lagos and requested that they should be provided with necessary security to the airport so that he could leave.
"The Commissioner refused saying that was not their instruction. They were willing to allow the family to leave for Lagos but he was to be flown to Abuja then onwards taken to Nassarawa State. It was clear to us that both the Emir and ourselves were helpless and the police and other security agents were willing to take any measure and use force to achieve their objective.
"In order not to jeopardize the Emir's safety or the safety of any member of his family or indeed other persons around, the Emir decided to cooperate and proceed in the vehicles provided by the operatives.
"We accompanied the Commissioner of Police to the Nigerian Airforce base in Kano where the Emir was put a private aircraft and departed at about 6.40pm. The family subsequently boarded the aircraft arranged by his friends and departed for Lagos about 15 minutes later."
Mr Mahmoud then issued a 24-hour ultimatum to Mr Ganduje to release his client, the dethroned emir from "illegal detention" or face legal action.
The lawyer explained that the emir, through his chief of staff Munir Sunusi had ordered them to challenge the legality of his detention and banishment, adding that the action by the state government is illegal and unconstitutional.
He said the basis of the denial of personal liberty are set out clearly in the relevant sections of the Nigerian constitution.
"We are of the firm view that this action is illegal and unconstitutional. Section 35 of our constitution guarantees every citizen the right to personal liberty.
"The basis of the denial of personal liberty are set out clearly in this Section of the Constitution.   None applies to the case of the Emir.
"We are totally perplexed at resort to this practice in present day Nigeria by its political leaders.
"The illegality of this practice was pronounced by the Nigerian court of Appeal in Attorney-General of Kebbi state vs HRH Alhaji Mustapha Jokolo and ors 2013 where the court pronounced it illegal and unconstitutional and gross violation of the right of the emir," Mr Mahmud said.
"We are concerned about the personal safety and security of HH Muhammdu Sanusi II and wish to call on all well-meaning Nigerians and the International Community to bring their influence to bear to ensure that HH Muhammadu Sanusi regains his liberty immediately and to guaranty his safety and security," he added.
Therefore, Mr Sanusi's lawyers called on the Inspector-General of Police, the Director-General of Department of State Services (DSS) and Attorney-General of the federation to ensure the immediate release of the emir so that he can re-unite with his family.
Police keep mum
KANO FOCUS had tried to get the comments of the Kano State Police Command, but the state Commissioner of Police (CP) Habu Sani Ahmadu, did not respond to a phone call and neither replied to a text message sent to him.
What lawyers say on banishment of deposed emirs
Several legal experts and human rights groups have condemned the banishment of ex-Emir Sanusi to Nasarawa state after his removal from office, describing the action as illegal and unconstitutional.
Barrister Bulama Bukarti, a famous human rights lawyer has argued that "banishment is a barbaric customary practice that was reinforced by British imperialists who did all they could to humiliate and bully anyone that disagreed with them."
"The constitutionality of banishment & incarceration of removed emirs has been settled by the Court of Appeal in 2013 in the case of deposed Emir Jokolo of Gwandu. The Court held that the practice contravenes Sections 34 & 41 of the 1999 Constitution and thus illegal, null & void.
"The Court held that a dethroned emir has the right to reside anywhere and move freely in Nigeria and around the world. It said to allow a Governor to control the life and movement of a removed emir is akin to making the emir a slave of the Emir and slavery is unconstitutional," Mr Bukarti wrote on his Facebook wall. 
Similarly, Auwal Musa Rafasanjani, Executive Director of Civil Society Legislative Advocacy Centre (CISLAC), averred that banishment of a deposed emir contravenes several sections of Nigeria's 1999 Constitution.
"The imposed banishment of the dethroned emir to Loko Local Government, Nassarawa state, (is) nothing but clear infringement of the fundamental rights as guaranteed under Sections 34, 35, 36, 40 and most especially section 41 of the 1999 Constitution of the Federal Republic of Nigeria as amended, which safeguards the right of every citizen of Nigeria to move freely throughout Nigeria and to reside in any part thereof.
"We vehemently and categorically uphold our position on citizens' right to freedom of expression and movement as guaranteed under Section 39 and 41 of the Constitution. There is no justification for the humiliation, inhumane and degrading treatments as imposed on Sanusi upon his banishment.
"Just as the pronounced banishment by the State Government contravenes Section 35 of the Constitution which safeguards every person's right to his/her personal liberty, stating that no person should be deprived of such liberty except in circumstances set out in Subsection 35(a-f), given the procedure permitted by law as none of such procedure is followed in the instance case.
"We are amused at the open-display of rascality and disproportionate deployment of some government mercenaries including police force and other security institutions to amplify tussles, public harassment, extrajudicial implementation of imposition of restriction of movement and personal liberty of the dethroned monarch without iota of respect to the rule of laws and various Constitutional provisions.
"We call on President Muhammadu Buhari to sincerely and constructively intervene by upholding the Constitutional provisions to ensure that the rule of laws is adhered to and the dethroned Sanusi enjoys all his rights and freedom of movement, as clear demonstration for leadership, respect for civility, democratic core values and the Constitution," Mr Rafsanjani said in a statement.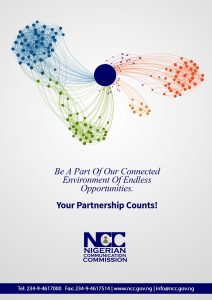 Ganduje vs Abba: The journey to the Supreme Court
Nasiru Yusuf
Kano state governor Abdullahi Umar Ganduje  of the All Peoples Congress (APC) and his Peoples Democratic Party (PDP) challenger Abba Kabir Yusuf will know their fate this Monday as the Supreme Court delivers its verdict on the rightful winner of the 2019 governorship election.
In this report, KANO FOCUS recalls the political and legal battles that landed the duo at the Supreme Court.
It could be recalled that 52 candidates including eight women contested for the governorship seat on March O9, 2019.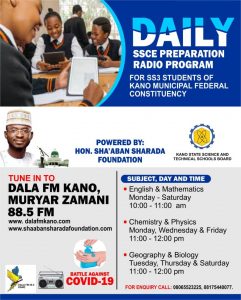 Trouble began with the reported disruption of collation process at Nassarawa local government by high ranking government officials.
Ganduje vs Abba: Supporters pray, fast, ahead of Supreme Court verdict
Massive security in Kano as Ganduje, Abba know fate today
On March 11, the Kano state police command announced the arrest of commissioner for local government, Murtala Sule Garo, and the Chairman, Nassarawa local government, Lamin Sani for allegedly destroying Gama ward election result.
The police also announced that it had taken the Kano state deputy governor, Nasiru Gawuna who accompanied the arrested officials into "protective custody".
Following this incident, the Resident Electoral Commissioner, Riskuwa Arabu Shehu told journalists that the commission would regenerate the election result.
However, the state's Returning Officer Bello Shehu announced that the election is inconclusive because the number of cancelled votes is higher than the difference between the two leading candidates.
The result announced by INEC, indicated that the PDP candidate polled 1,014,474 votes, while Mr Ganduje of the APC scored 987,819 votes leaving a difference of 26,655 votes.
While the total votes cancelled across 22 local governments including Gama ward of Nasarawa local government were 141,694 votes.
Supplementary Election
On March 24, INEC conducted supplementary elections at 28 out of 44 local governments of Kano state.
The supplementary election was characterized by violence and voter intimidation by armed thugs.
After the supplementary election, INEC declared Mr Ganduje winner having scored 45,876 votes to Mr Yusuf's 10,239 thereby upturning the result in his favor.
The Returning Officer, Mr. Shehu, announced that Mr Ganduje scored a total vote of 1,033,695 while Mr Yusuf polled 1,024,713.
The winning margin was 8,982 between the two major candidates.
The PDP and its governorship candidate rejected the result and asked INEC to cancel it.
Election Petition Tribunal
On Thursday April 11th, PDP and its governorship candidate filed a petition against the victory of Governor Abdullahi Ganduje as winner of the March 23 governorship election in Kano State as announced by the INEC.
The petition filed by the party before the governorship election tribunal contended that its governorship candidate, Abba Yusuf, won the March 9 election, as such any result other than that was a nullity.
The party also contended that the supplementary election conducted by INEC was unconstitutional and unlawful.
Mr Kabir-Yusuf told journalists shortly after filing the petition "during the March 9 governorship election, the PDP got the highest votes across the 44 local governments in the state.
"To me as the PDP candidate the only election that took place was on March 9.
"The issue of supplementary election as far as PDP is concerned was an illegality which we reject and have nothing to do with."
On  July 16, counsel to PDP, Adeboyega Awomolo, filed a motion on notice seeking the tribunal to grant his clients leave to amend the names of witnesses and their initials earlier presented alongside the petition.
Counsels to Ganduje and the INEC, Offiong Offiong and Adedayo Adedeji objected to the application and urged the tribunal to dismiss it.
In her ruling, the Chairman of the tribunal, Justice Halima Shamaki, dismissed the application saying that, "If the application is granted it will overreach the respondents and it will be an abuse of court process."
However, court of appeal sitting in Kaduna granted the application of governorship candidate of PDP, Mr Kabir-Yusuf, to amend its witness list with additional eight "star" witnesses in his case against Governor Abdullahi Ganduje.
Justice Adedotun Adefoke-Okoji, while delivering judgment on the appeal filed by the appellant, granted all the prayers of the petitioner.
Mr Ganduje filed a notice of appeal against the judgment to the Supreme Court, and the apex court upheld the ruling of court of appeal.
On October 2, Kano State Governorship Election Petition Tribunal led by Justice Halima Shamaki had in its unanimous judgment   dismissed the petition filed by the PDP and Mr Kabir-Yusuf on grounds that the petitioners failed to prove their claims that the election was marred by irregularities and substantial non-compliance with the Electoral Act.
The tribunal also held that INEC was right in declaring the March 9 election in Kano State inconclusive and also in declaring Mr. Ganduje the winner of the supplementary election held on March 23.
It also said that declaring an election as inconclusive where there are lawful reasons is constitutional.
Court of Appeal
On April 11 the People's Democratic Party (PDP) and its candidate filed a petition at the Appeal Court against the October 2 judgment of the election petition tribunal.
However, in a unanimous decision delivered on November 22, a five-man panel of the court led by Justice Tijjani Abubakar dismissed the appeal by the PDP and its governorship candidate.
Just In: Appeal Court upholds Ganduje's election
Kano APC denies PDP claims of plot to change Appeal Court judges
The court affirmed the October 2 judgment of the Kano State Governorship Election Tribunal, which had dismissed the petition by PDP and its candidate, challenging Ganduje's victory at the supplementary election.
Supreme Court
In protest to the court of Appeal verdict, the PDP filed an appeal at Supreme Court.
Rowdy crowd, judge's illness compel Supreme Court to adjourn hearing on Kano election petition
On January 14, the court fixed January 20 to deliver its judgment.