Sex for Marks: How Kano students are suffering in silence
Mukhtar Yahya Usman
Imagine this for a moment.
Your wife had a miscarriage and died in the process.
While mourning, her phone kept receiving condolence messages from her friends and associates.
As a dutiful husband you read and reply to the messages.
As you browse through her previous chats you become intrigued by a particular conversation with someone named "Sir".
Reading backward, you gradually come to realize that your wife died of a forced abortion not miscarriage as you thought.
Her reason? She wasn't carrying your baby. She had been having sex with one of her lecturers who promised to help her pass all her examinations!
Now stop imagining.
This is a true story. It happened at one of the universities based in Kano. The lecturer has been dismissed but the student is dead and her bereaved husband is left to wonder whether her other children are really his offspring.
This is just a single incident of sexual harassment. It may not always lead to death but involves risks of carry-over, spill-over or even expulsion to non-complying students.
"For students to be confident enough to report sexual harassment "the grievance mechanism must be confidential, swift, with minimum errors and must be clearly defined and widely understood"
An investigation by KANO TODAY finds that majority of students being sexually harassed by their lecturers in Kano do not report to authorities, which makes the practice to continue.
According to experts the main reason is that tertiary institutions in Kano do not have clearly-defined, safe, and widely understood complaint mechanisms.
YUMSUK conducts post-UTME in August
Maitama Sule Universtity to start Clinical Sciences
Emir of Kano advocates for teaching in Hausa language
In a recent lecture, Isma'ila Zango, a Professor of Sociology and Director Aminu Kano Centre for Democratic Research and Training (Mambayya House), Bayero University Kano said about 70% of female students in Nigerian tertiary institutions experience a form of sexual harassment.
However, Professor Zango said only about 3% of the victims complain to authorities.
"For students to be confident enough to report sexual harassment "the grievance mechanism must be confidential, swift, with minimum errors and must be clearly defined and widely understood". He said.
An in-depth analysis of the students' handbooks issued by Bayero University Kano (BUK), Kano University of Science and Technology Wudil (KUST), Yusuf Maitama Sule University Kano (YUMSUK), as well as Kano State Polytechnic shows that students are not given clear guidance on what to do when they are sexually harassed.
Only YUMSUK has a reference to sexual harassment in its students' handbook.
In page 115, the university categorized misconduct into three; gross misconduct, major misconduct, and minor misconduct.
Under the category called major misconduct, sexual harassment is mentioned along with "mishandling university property, mutilation and defacing of any library or university book as well as fighting".
However the penalty for these offences is 'rustication from the University for Two years' showing that this statement refers to students who harass other students sexually.
If these institutions are not willing to acknowledge even the possibility of lecturers harassing students in their handbooks are they subtly condoning the practice?
Not so, says the Deputy Vice Chancellor (Academics), BUK, Professor Adamu Tanko.
Professor Tanko said even though there are punishments for lecturers who harass students, it is unfair to state that in a handbook written for students.
He said over the years BUK has dismissed or terminated the appointment of several lecturers and non-academic staff who had harassed their students sexually.
"BUK has a strong committee that investigates allegations of sexual harassment." He said.
"Any student who is sexually intimidated or violated should report to her Head of Department who will channel the case to the committee". He added.
He however cautioned that the student must have genuine evidence at hand.
Yusuf Maitama Sule University Kano (YUMSUK)
Like BUK, authorities in YUMSUK say they also have a committee handling cases of sexual harassment.
Vice Chancellor of the university, Professor Mustapha Ahmad Isa told KANO TODAY that complaining students should first report to their Heads of Department.
Thereafter the matter will be handled at several levels up to the governing council, he said.
He urged female students to confidently report any case of sexual harassment without fear of any possible backlash.
Kano University of Science and Technology (KUST) Wudil
At KUST, Vice Chancellor Professor Shehu Alhaji Musa says the university has never recorded a single case of sexual harassment.
Professor Musa said the university too has a committee that is ready to deal with any case of sexual harassment should such an incident happen.
He however assured KANO TODAY that KUST is reviewing its policies and will insert a clearly-defined guideline on sexual harassment in the students' handbook.
Deputy Registrar Kano State Polytechnic, Garba Ismaila told KANO TODAY that the institution has regulations preventing personal relations between students and lecturers in order to avoid sexual harassment.
Kano state Polytechnic consists of five schools including School of Technology Kano, School of Management Studies Kano, School of Rural Technology and Entrepreneurship Development Rano, School of Environmental Studies Gwarzo, and School of General Studies Kano.
Mr. Ismaila said the Polytechnic has dismissed three lecturers recently and is ready to punish any staff that is engaged in sexual harassment in the future.
He explained that even though sexual harassment is not mentioned in the students handbook, it is one of the topics discussed during matriculation and orientation exercises in the Polytechnic.
The fear is real
However, Professor Zango, who is also a former Dean of Students Affairs at BUK says students have real reasons to fear reporting cases of sexual harassment.
First, there is a danger that the student may not have enough evidence to prove her allegation. This may allow the lecturer to go free and enable him and his friends to wage a vendetta against the student.
Also, the student's family may caution her against reporting in order not to spoil her chances of marriage if it becomes public knowledge that she has been assaulted sexually.
And in some cases it is the student who finds herself unable or unwilling to study and pass her examinations that tries to seduce the lecturer into a contract of sex for marks.
Professor Zango therefore urged universities and other tertiary institutions to make laws that will empower students to deal with predatory lecturers.
At the same time the law should have a section where lecturers can report students who attempt to seduce them.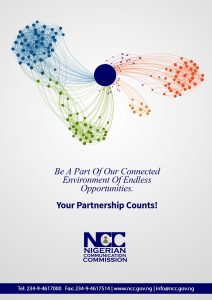 Ganduje vs Abba: The journey to the Supreme Court
Nasiru Yusuf
Kano state governor Abdullahi Umar Ganduje  of the All Peoples Congress (APC) and his Peoples Democratic Party (PDP) challenger Abba Kabir Yusuf will know their fate this Monday as the Supreme Court delivers its verdict on the rightful winner of the 2019 governorship election.
In this report, KANO FOCUS recalls the political and legal battles that landed the duo at the Supreme Court.
It could be recalled that 52 candidates including eight women contested for the governorship seat on March O9, 2019.
Trouble began with the reported disruption of collation process at Nassarawa local government by high ranking government officials.
Ganduje vs Abba: Supporters pray, fast, ahead of Supreme Court verdict
Massive security in Kano as Ganduje, Abba know fate today
On March 11, the Kano state police command announced the arrest of commissioner for local government, Murtala Sule Garo, and the Chairman, Nassarawa local government, Lamin Sani for allegedly destroying Gama ward election result.
The police also announced that it had taken the Kano state deputy governor, Nasiru Gawuna who accompanied the arrested officials into "protective custody".
Following this incident, the Resident Electoral Commissioner, Riskuwa Arabu Shehu told journalists that the commission would regenerate the election result.
However, the state's Returning Officer Bello Shehu announced that the election is inconclusive because the number of cancelled votes is higher than the difference between the two leading candidates.
The result announced by INEC, indicated that the PDP candidate polled 1,014,474 votes, while Mr Ganduje of the APC scored 987,819 votes leaving a difference of 26,655 votes.
While the total votes cancelled across 22 local governments including Gama ward of Nasarawa local government were 141,694 votes.
Supplementary Election
On March 24, INEC conducted supplementary elections at 28 out of 44 local governments of Kano state.
The supplementary election was characterized by violence and voter intimidation by armed thugs.
After the supplementary election, INEC declared Mr Ganduje winner having scored 45,876 votes to Mr Yusuf's 10,239 thereby upturning the result in his favor.
The Returning Officer, Mr. Shehu, announced that Mr Ganduje scored a total vote of 1,033,695 while Mr Yusuf polled 1,024,713.
The winning margin was 8,982 between the two major candidates.
The PDP and its governorship candidate rejected the result and asked INEC to cancel it.
Election Petition Tribunal
On Thursday April 11th, PDP and its governorship candidate filed a petition against the victory of Governor Abdullahi Ganduje as winner of the March 23 governorship election in Kano State as announced by the INEC.
The petition filed by the party before the governorship election tribunal contended that its governorship candidate, Abba Yusuf, won the March 9 election, as such any result other than that was a nullity.
The party also contended that the supplementary election conducted by INEC was unconstitutional and unlawful.
Mr Kabir-Yusuf told journalists shortly after filing the petition "during the March 9 governorship election, the PDP got the highest votes across the 44 local governments in the state.
"To me as the PDP candidate the only election that took place was on March 9.
"The issue of supplementary election as far as PDP is concerned was an illegality which we reject and have nothing to do with."
On  July 16, counsel to PDP, Adeboyega Awomolo, filed a motion on notice seeking the tribunal to grant his clients leave to amend the names of witnesses and their initials earlier presented alongside the petition.
Counsels to Ganduje and the INEC, Offiong Offiong and Adedayo Adedeji objected to the application and urged the tribunal to dismiss it.
In her ruling, the Chairman of the tribunal, Justice Halima Shamaki, dismissed the application saying that, "If the application is granted it will overreach the respondents and it will be an abuse of court process."
However, court of appeal sitting in Kaduna granted the application of governorship candidate of PDP, Mr Kabir-Yusuf, to amend its witness list with additional eight "star" witnesses in his case against Governor Abdullahi Ganduje.
Justice Adedotun Adefoke-Okoji, while delivering judgment on the appeal filed by the appellant, granted all the prayers of the petitioner.
Mr Ganduje filed a notice of appeal against the judgment to the Supreme Court, and the apex court upheld the ruling of court of appeal.
On October 2, Kano State Governorship Election Petition Tribunal led by Justice Halima Shamaki had in its unanimous judgment   dismissed the petition filed by the PDP and Mr Kabir-Yusuf on grounds that the petitioners failed to prove their claims that the election was marred by irregularities and substantial non-compliance with the Electoral Act.
The tribunal also held that INEC was right in declaring the March 9 election in Kano State inconclusive and also in declaring Mr. Ganduje the winner of the supplementary election held on March 23.
It also said that declaring an election as inconclusive where there are lawful reasons is constitutional.
Court of Appeal
On April 11 the People's Democratic Party (PDP) and its candidate filed a petition at the Appeal Court against the October 2 judgment of the election petition tribunal.
However, in a unanimous decision delivered on November 22, a five-man panel of the court led by Justice Tijjani Abubakar dismissed the appeal by the PDP and its governorship candidate.
Just In: Appeal Court upholds Ganduje's election
Kano APC denies PDP claims of plot to change Appeal Court judges
The court affirmed the October 2 judgment of the Kano State Governorship Election Tribunal, which had dismissed the petition by PDP and its candidate, challenging Ganduje's victory at the supplementary election.
Supreme Court
In protest to the court of Appeal verdict, the PDP filed an appeal at Supreme Court.
Rowdy crowd, judge's illness compel Supreme Court to adjourn hearing on Kano election petition
On January 14, the court fixed January 20 to deliver its judgment.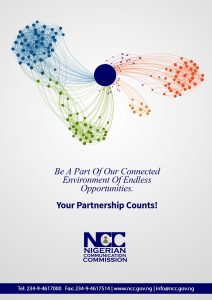 March wedding for American woman and Kano based Instagram lover
Maude Rabiu Gwadabe
An American woman Janine Sanchez  is set to marry her Instagram lover in March after visiting his home in Panshekara, Kano.
KANO FOCUS reports that Ms Sanchez, 46, fell in love with Sulaiman Isah Isah, 26, after they met about 10 months ago on the social networking platform, Instagram.
Ms Sanchez was visibly happy as she holds Mr Isah's hand during our interview at a recreational park in Kano metropolis.
"He messaged me on Instagram saying Hi.
"I didn't respond because I have had experiences with Nigerian scammers.
BUK graduates 68 medical doctors
Pantami, Dambatta meet Fayemi over telecoms 'right of way' charges
Why Kano population may hit 50 million by 2050–expert
"But there was a guy messaging me and Sulaiman knew he was a scammer so he said "get a job and quit scamming innocent people." "So I thought he sounded like a nice guy."
Mr Isah said he had always fantasized about marrying a white woman and fathering mixed race kids.
"It was a dream come true for me when she responded to my message.
"We continued exchanging messages and our relationship became closer."
"I therefore invited her to visit me in Kano." Said Mr. Isah who is originally from Minna, Niger state.
Going to America
Ms Sanchez, a chef based in Lindon, California said she would be taking Mr Isah back to the US after the marriage.
"I have two kids – a boy and a girl – from my previous marriage. As we have joint custody with my ex-husband, I cannot take the kids away from their father."
Mr Isah, a barber, and a student, popularly known as 'Babayaro' said that is not a problem.
"I will be visiting my parents and other relations regularly. And she has agreed that even our future kids will be coming to Nigeria to visit my family." He said.
Another point of contention is the 20-year age gap between the couple.
However, both have assured KANO FOCUS that it is not important to them.
"I wasn't looking to date anybody younger than 30 but he is very mature for his age.
"When I talk to him I feel like I'm talking to somebody my age." Ms Sanchez said.
"The age difference doesn't matter as Prophet Muhammad (p.b.u.h) married an older woman too. So I'm following in his Sunnah." Mr. Isah said.
Family happy but wary
Meanwhile, Mr Isah's family are happy about the forthcoming marriage but worried about the religious implication.
His mother, Mrs Fatima Sulaiman said she has agreed to the marriage and Sulaiman's relocation to the USA.
"I'm very happy. My whole family have become celebrities in the Panshekara area.
"We are now singled out as the in-laws of a white woman.
"I pray for Allah's protection as Sulaiman leaves for America." She said.
However, his elder brother, Yakubu Sulaiman Isa sounded a note of caution.
"This is the will of God. We have only good wishes for the couple.
"But my prayer is that he retains his Islamic religion wherever he finds himself." He said.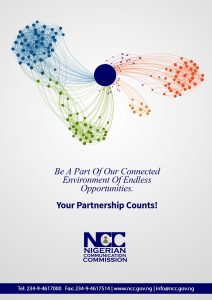 Kano records coldest night, at par with London
Mukhtar Yahya Usman
The early morning hours of Thursday, January 02 have recorded the coldest temperature that will occur in Kano metropolis throughout this harmattan season.
KANO FOCUS reports that Kano metropolis recorded a low temperature of 7°C which is colder than London at 9°C on the same night, according to accuweather.com.
However, during the day London is much colder than Kano at 10°C and 21°C respectively.
Kano residents have taken to social media to decry the cold temperature.
Daily Nigerian publisher, Jaafar Jaafar remarked that it was the first day of the Cold month of 2020 in Kano.
Broadcast journalist, Nasiru Zango asked whether the extreme cold which is personified in Hausa as Jaura was passing by with her husband Jauro, as the cold was too much in his area.
A tailor, Abdullahi Umar asked who is the angel responsible for cold, or is it turned on directly from heaven?
These posts generated a lot of comments and likes from other Kano residents who have experienced the cold night.
However, accuweather.com forecasts that the nights will be getting warmer in Kano as from Friday.