This week in Kano History: July 21- 27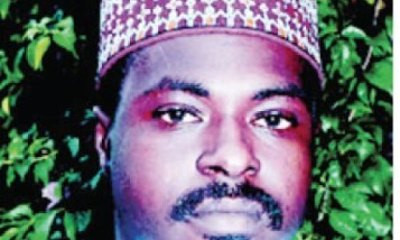 Maude Rabiu Gwadabe
1999 – Ibrahim (Imam) Salisu Buhari resigned as Speaker
On July 22, 1999 the first speaker of the House of Representatives in the fourth Republic resigned from his position.
Ibrahim Salisu Buhari, representing Nassarawa constituency in Kano Metropolis resigned after admitting that he falsified his age, and forged his educational qualifications.
Mr Buhari had claimed to be 36 years old when he was actually 29 and had claimed having a Master's degree from the University of Toronto in Canada as well as serving in the NYSC scheme at the Standard Constructions Limited here in Kano.
After the NEWS magazine exposed his claims as fraudulent he resigned from the House and apologized for his misconduct.
"I apologize to you. I apologize to the nation. I apologize to my family and friends for all the distress I have caused them. I was misled in error by zeal to serve the nation, I hope the nation will forgive me and give me the opportunity to serve again." He said.
He was charged to court and was found guilty on two counts of fraud but was fined Two thousand Naira (N2,000.00) only and was subsequently granted a presidential pardon.
2005 – 56 people died in a passenger bus crash
About 56 people died on July 25, 2005 when a bus carrying them from Lagos to Maiduguri felled into the Tamburawa Bridge about 20km from Kano.
The driver who died along with the passengers was reported to have fallen asleep before plunging into the river.
A Federal Roads Safety official, Ibrahim Ahmed Ibrahim told reporters at the time that five passengers survived the crash and were taken to Murtala Muhammad Specialist Hospital.
Speeding, overloading, and poorly maintained vehicles are blamed by authorities for frequent accidents on Nigerian roads.
Kannywood: Censors Board to screen practitioners
Reckless driving by security forces in Kano
2016 – FG cancels film village in Kano
President Muhammadu Buhari cancelled plans to build a N3bn film village at Kofa town in Kano state following criticisms by Islamic scholars.
Member representing Kiru/Bebeji federal constituency, Abdulmumini Jibrin Kofa had announced plans for the film village earlier at Government House, Kano.
Mr. Kofa said the film village would create thousands of job opportunities and promote cultural activities.
However Islamic scholars led by Sheikh Abdallah Usman Gadon Kaya and Sheikh Aminu Ibrahim Daurawa argued that it would promote immorality while people on social media criticized the plan.
Therefore on 25 July, 2016 SSA to the president on National Assembly Matters, Kawu Sumaila conveyed the presidents' decision to cancel the film village to the Kano state government.
2018 – Kwankwasiyya lawmakers decamped to PDP
On July 24, 2018 then senator representing Kano Central, Rabiu Musa Kwankwaso decamped from the APC to the PDP along with supporters of his Kwankwasiyya movement from the House of Representatives.
The members included Garba Muhammad Diso (Gwale), Garba Umar Durbunde (Sumaila/Takai), Ahmad Garba (Bichi), Ali Sani Madakin Gini (Dala).
Others were Usman Shehu (Karaye/Rogo), Abubakar Nuhu Danburam (Kano Municipal), Nasiru Sule Garo (Gwarzo/Kabo), Muhammad Sani (Rano/Bunkure/Kibiya), and Musa Ado Tsamiya (Gezawa/Gabasawa).
On the eve of the defection Mr Kwankwaso met with President Muhammadu Buhari along with APC chairman Adams Oshiomhole and some governors.
Mr Buhari urged Kwankwaso to stay in the party but he refused to do so citing his conflict with incumbent Kano state governor, Abdullahi Umar Ganduje.
However during the 2019 election, not a single defected member from Kano state won reelection to the National Assembly.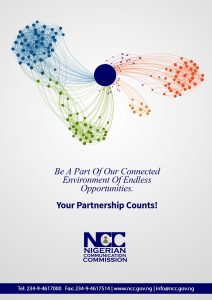 This week in Kano history: December 08 – 14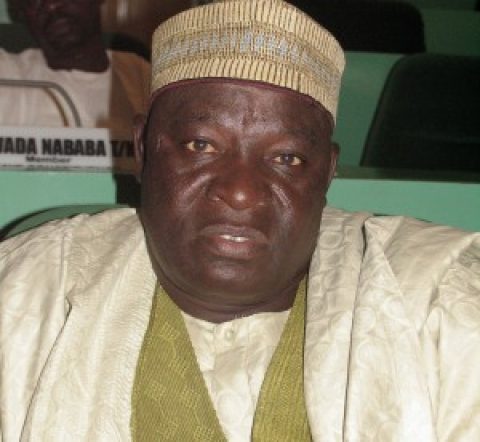 2012 – Gunmen killed Danladi Isah Kademi
On December 14, 2012 political assassins killed member representing Gaya/Ajingi constituency in the Kano state House of Assembly, Danladi Isah Kademi.
Mr. Kademi, who was a former chairman of Gaya local government, was shot while inspecting his uncompleted house in Hotoron Maradun, Kano metropolis.
The assassins who arrived on motorcycles were suspected to be Boko Haram members.
However, in January 2013, the Kano state police command arrested a politician Saleh Kura of Unguwa Uku area of Kano metropolis for allegedly ordering the killing of late Kademi.
According to the police, Mr Kura hired Ibrahim Lawal, Sagir Yahuza, Surajo Adamu, Tasiu Shuaibu, and Muhammad Abdussalam all of Unguwa area to kill late Kademi and Ibrahim Abba Garko, member representing Garko constituency in the Kano state House of Assembly.
Kano state police commissioner, Ibrahim Idris said Mr Kura contracted the assassins at the sum of N100,000 but paid them a deposit of N30,000 only.
2013 – Tijjaniyya leader, Sheikh Harazimi died
On December 11, 2013 revered leader of the Tijjaniya Tariqah Sheikh Aliyu Harazimi of Hausawa Kano metropolis died at the age of 93.
The late Sheikh was one of the major disciples of Sheikh Ibrahim Niasse of Senegal and became famous in Kano from 1980s upwards for the energetic style of dhikr now known in Hausa as "Tambarin Gidan Shaykh Aliyu Harizimi".
He was a descendent of the 2nd Fulani Emir of Kano, Ibrahim Dabo and was born on Arafat Day, 1920.
He was initiated into the Tijjaniyya in 1933 and became a spiritual guide – muqaddam – in 1947 after undergoing tutelage.
His major Tijjaniya masters were Sheikh Abubakar Atiku Sanka and Sheikh Muhammad Gibirima of Nguru, Yobe state.
His major writings include Kasr-an-nufus, Juhud-al-ajiz, Sullamul muhibbeen ila hadrat khayral mursaleen, as well as Sir-al-asrar.
2014 – Kannywood comedian, Rabilu Musa 'Dan Ibro' died
On December 09, 2014, prominent Kannywood actor, producer, and director, Rabilu Musa 'Dan Ibro' died at his home town Danlasan of Warawa local government, Kano.
The late actor was until his death the most prominent comedian in the Kannywood film industry.
His films were mostly rural based and frequently went against Islamic injunctions.
The late Dan Ibro had several run-ins with the Kano state government as well as its Shari'a implementing agencies such as the Censorship Board and Hisbah Commission in his bid to ensure freedom of expression.
He was arrested and jailed for performances seen to be denigrating or blaspheming Islam.
However, his movies served as social commentaries on contemporary events as he produced films on trending issues.
These include Kotun Ibro, Jahilci yafi Hauka, Ibro Osama, Ibro Dan siyasa, etc.
Compiled by Maude Rabiu Gwadabe.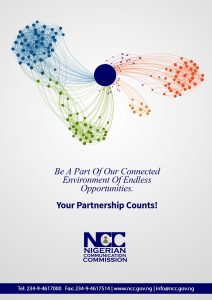 This week in Kano history: December 01 – 07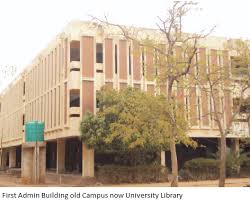 1980 – BUK closed after students' rampage
On December 6th 1980, Bayero University Kano (BUK) vice- chancellor, Ibrahim Umar closed down the university following a students' unrest.
KANO FOCUS gathers that the students damaged the vice-chancellor's residence, a lecture theatre, matrons' house and the female students' hostel.
President of the students' union, Tanimu Kurfi said their grievances include the erection of a 'prison wall' around the female hostel, lack of consultations with students, fraud in the university's bursary department, non-release of funds for books and teaching aids, poor food and frustration of indigenous lectures.
The students therefore demanded the resignation of both the vice-chancellor and the expatriate registrar, D. G. Lewis, and promised to boycott lectures intermittently until their demands are met.
In response the BUK senate rusticated some of the student leaders following the report of a committee headed by a deputy vice-chancellor, Dandatti Abdulkadir.
1989 – N22million collected at Kofar Mata stadium appeal launch
On December 03, 1989, Kano state government launched a N50million appeal fund for the construction of a sports complex at Kofar Mata area of the metropolis.
KANO FOCUS gathered that Idris Garba, a colonel and military governor of the state announced the highest donation of N10million.
Major donors included the chief launcher, Aliko Dangote – N500,000, Garba A. D. Inuwa – N250,000, Arthur Nzeribe – N250,000, and Bank of the North – N250,000.
Others were Bauchi state government – N2000,000, Niger state government – N100,000, Moshood Abiola – N100,000.
Also  Kabiru Gaya and Mahmud Baba who designed the proposed Kano ultra-modern sports complex gave a collective donation of N100,000.
2015 – Fire gutted furniture section of Sabon Gari market
On December 03, 2015 fire razed about 65 shops in the furniture section of Abubakar Rimi market, Sabon Gari, Kano.
KANO FOCUS learnt that the fire started around 8:30pm and destroyed properties worth millions of Naira.
The Director, Kano State Fire Service, Balarabe Kabara attribute the fire to negligence.
"People are in the habit of playing with fire especially during the harmattan period." He said.
Compiled by Maude Rabiu Gwadabe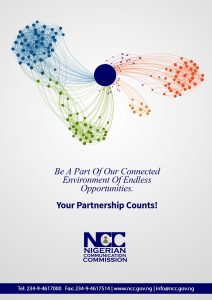 This week in Kano history: November 24 – 30
2014 – Boko Haram killed more than 100 at Kano Central Mosque
On November 28, 2014, Boko Haram killed more than 100 worshipers and wounded more than 135 in an attack on the Kano Central Mosque.
KANO FOCUS recalls that gunmen set off three bombs and opened fire at worshipers.
The attack occurred as the Chief Imam of the mosque, Sani Zahraddeen was about to start the prayers.
The sad event marked the second time after the Maitatsine crisis that Friday prayer did not take place in the mosque.
The Emir of Kano, Muhammadu Sanusi II who was out of the country returned to Kano in the evening and led prayers in the mosque.
2015 – Suicide bomber killed 21 Shia Muslims at Dakasoye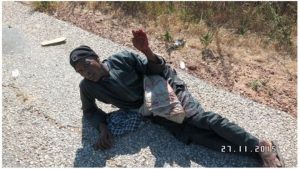 On November 27, 2015, a Boko Haram suicide bomber killed 21 Shia Muslims in an Arbaeen trek at Dakasoye village, Kano.
The procession – an annual event lasting seven days – proceeded after the attack.
The Islamic Movement of Nigeria organizes the procession from Kano city to Zaria, Kaduna state where the headquarters of the movement is located.
2015 – Fire outbreak at GGSS Jogana killed 7, injured 25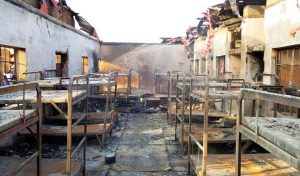 On Nobember 29, 2015 a fire broke out at a hostel in Government Girls Secondary School Jogana leading to the death of seven students while 25 others suffered various injuries.
KANO FOCUS reports that the fire occurred around 8pm at the Alhaji Sani Yaro Ahmed hostel.
Reports indicated that the seven students were killed in a stampede that followed the fire outbreak as only one of the hostel doors was open at the time.
The incident was one of a series of fire outbreaks and other boarding schools owned by the Kano state government in that year.