JUST IN: Gbajabiamila appoints Sha'aban Sharada, Aminu Goro, others committee chairs
Maude Rabiu Gwadabe
The speaker House of Representatives, Femi Gbajabiamila has appointed 12 members from Kano state as chairmen of various committees.
KANO TODAY reports that Mr Gbajabiamila released the names on Thursday evening.
According to the list, Sha'aban Sharada (Kano Municipal) heads the National Security and Intelligence committee while Aminu Sulaiman Goro (Fagge) retains the chairmanship of Tertiary Institutions committee.
Others are Munir Babba (Kumbotso); Agricultural colleges and institutions, Mahmoud Abdullahi (Albasu/ Gaya/Ajingi); Petroleum resources (downstream), and Nasiru Ali Ahmed (Nassarawa); Public procurement.
The rest are Ali Muhammad (Wudil/Garko); Labour, employment and productivity, Abubakar Kabir Abubakar (Bichi); Works, Kabiru Idris (Kura/Madobi/Garun Malam); Civil Society and Development Partners, Mustapha Dawaki (Dawakin Kudu/Warawa); Housing and Habitat, Alhassan Rurum (Rano/Kibiya/Bunkure); Pension, Sani Bala (Kunchi/Tsanyawa) Public service matters, and Tijjani Jobe (Tofa/Rimin Gado/Dawakin Tofa); Rural Development.
Shekarau advocates power shift to south
Nasiru Yusuf
A former governor of Kano State, Ibrahim Shekarau, has urged the All Progressive Congress (APC) to field a southerner as its presidential candidate in 2023.
Ibrahim Shekarau says political power shift is necessary for all Nigerians to have a sense of belonging.
KANO FOCUS reports that Mr Shekarau, who is a serving senator, spoke in an interview with BBC Hausa Service on Wednesday. He said the idea is to ensure justice and fairness.
According to him, although rotational presidency is not written in APC's constitution, he believes it is desirable for justice and fairness.
"For instance, the present six geopolitical zones are not reflected in Nigeria's constitution, but it is a good arrangement. You cannot implement any policy in Nigeria without taking geopolitical zones into consideration.
"This is also the same with rotating the presidency between the North and the South. If we ignore power shift, we are not being fair to ourselves and we are not fair to history. In my opinion, power shift is necessary for all Nigerians to have a sense of belonging.
"I am of the opinion that, we should exercise patience and bring our brothers from the South close to us.
"You see, the North alone cannot produce the votes enough for the president. Likewise the South, it is only when we come together. My believe is not only geopolitical regions, there is no state in the federation that does not have a competent person to lead this country.
"Violating this arrangement will further divide Nigerians. Some will feel neglected or rejected," Mr Shekarau said.
On the possibility of the opposition party fielding a northern candidate, the politician said both the PDP and APC face the same dilemma. "Each is trying to outsmart the other.
"My advice to the parties (APC and PDP) is they should not look at zoning from political exploitation, but what should be just and fair. Fair play and competence of the candidate should be the be the guiding principle," he said.
Commenting on the defection of some politicians to the APC, Mr Shekarau described it as a remarkable success worthy of celebration.
He said: "within the last two months, two governors have defected to APC. It is quite a success. There are also groups and individuals who joined the party.
"However, there is a need to conduct congresses and elect party officials from the ward to national levels. There is also a need to set up a modality of how to spread political appointments across the country
Kano gets 3,148 new polling units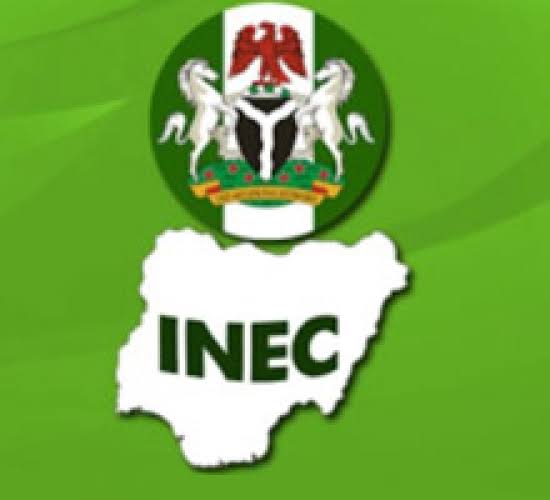 Mukhtar Yahya Usman
The Independent National Electoral Commission (INEC) has expanded the polling units in Kano state from 8,074 to 11,222 to create easy access to polling units.
Kano Focus reports that the INEC chairman, Mahmoud Yakubu revealed this to journalists on Wednesday in Abuja.
Mr Yakubu revealed that Kano Central has 1,978 more polling units while Kano South and Kano North have 658 and 513 respectively.
INEC exempts corp members from participating in Bebeji by-election
Kano governorship tribunal orders arrest of INEC witness attackers
People with disabilities will participate in future elections with ease–INEC
The 10 local governments that have the highest number of additional polling units are Nassarawa 334, Kumbotso 220, Gwale 207, Tarauni 207, and Ungoggo 179.
Others are Dala 163, Fagge 163, Kano Municipal 160, Danbatta 94, and Dawakin Kudu 92.
Nigerian Navy to establish desert warfare institute in Kano
Nasiru Yusuf
The Chief of Naval Staff CNS Real Admiral Awwal Zubairu Gambo, has agreed to move Desert Warfare Institute to Kano.
KANO FOCUS reports that this was disclosed by, Chief of Policy and Plans, Nigerian Navy, COR Ezekobe
when he led a delegation to governor Ganduje at his office, in Kano, Wednesday, to brief the governor about development so far.
He said "We are here to actualize the fruitful engagement we had when His Excellency visited us on the 3rd of June. He Chief of Naval Staff directed me to lead this team in actualising some of the promises made to you when you visited the Naval headquarters."
"Our project standing on 12 hectares of land, is a multi-purpose project. We are moving our Desert Warfare of our Special unit to Kano Your Excellency. This unit is highly trained in both United States of America and Britain. And they are recognized to be of best performance."
"This is where we will use for a garment industry and other things that will be of significant benefit to the society."
"We would like to develop a Barack, so that when the need arises we can defend ourselves and also the state. That will definitely help in improving the security of the state in particular and the nation in general."
He requested that, the Chief of Naval Staff would want to deliver a lecture on Maritime in either Bayero University, Kano, for people here up North to understand the activities of the Nigerian Navy in the national scheme of things.
Ezkobe, a rear admiral in Nigerian Navy, requested another piece of land on behalf of the Naval Officers Wives Association (NOWA) for the establishment of hospital in the state.
"Naval Officers Wives Association (NOWA) is desirous of establishing a 200-bedded hospital in Kano. We also need to get a piece of land for this effort to see the light of the day," he requested.
"Your Excellency we witnessed the tremendous development in your state. This is highly commendable Sir," he concluded.
In his response, governor Ganduje appreciated the speed of the process for the visibility of the Nigerian Navy in the state, appreciating that, "We are so happy to have you here. I can see that the return match is so quick. This shows the level of seriousness from your part."
"Your presence in Kano will definitely boost the morale of our youth in joining the Nigerian Navy. It will also improve our security of the state generally," he stated.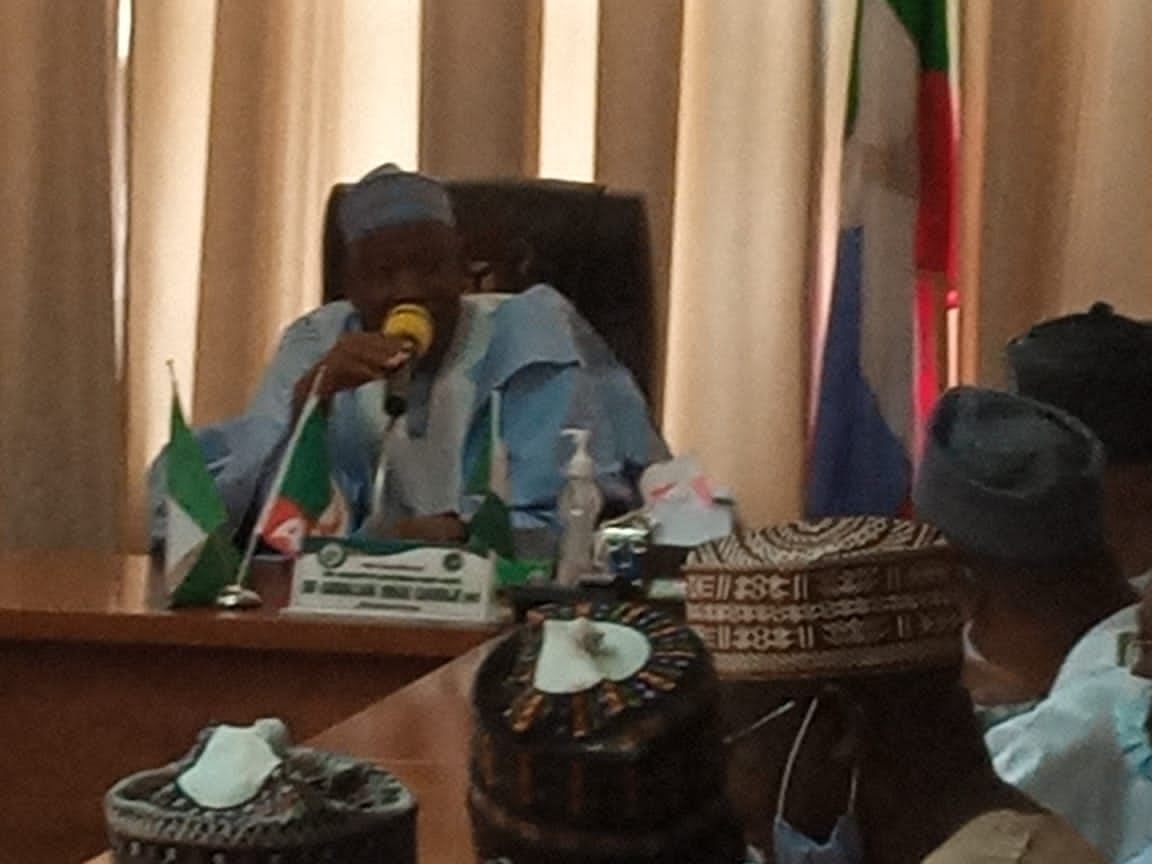 "We are very much ready for all the requests you came with pertaining this and other projects for the development of the state. And for improving the security of our dear state. We are always ready."
Concerning the Chief of Naval State Conference, Ganduje said the state would always be ready to see to the realisation of the proposed Conference, adding that, "For the Conference we will create an enabling environment for it to hold."
"We will also facilitate for the proposed Maritime lecture by the Chief of Naval Staff in one of our universities. There is no doubt about this. Tell him he is always welcome."