Nigerian universities will never reach world class – IBK
Maude Rabiu Gwadabe
Ibrahim Bello-Kano (IBK), a professor of English literature at Bayero University Kano (BUK) says Nigerian universities have degenerated into 'Super Secondary Schools' and there is no hope for recovery.
Mr Bello-Kano asserted this a roundtable program on reviving the culture of debate and critical thinking in the Nigerian university system.
The event was organized by the Centre for Information Technology and Development (CITAD) in Kano.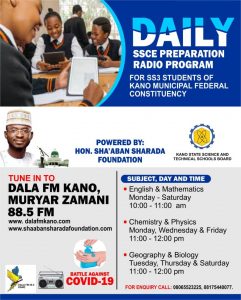 "Nigerian universities have declined irretrievably and will never be better than they are now", said IBK.
The radical professor lamented that Nigerian lecturers have become mere civil servants with a teaching function rather than academics pursuing knowledge.
He recalled with nostalgia the intellectual ferment in Nigerian universities during the 70s and early 80s when inter-disciplinary scholarship was the norm.
Sex for Marks: How Kano students are suffering in silence
22 Corps members to repeat service year in Kano
224,134 pupils write Common Entrance Exam in Kano
Four factors
Mr Bello-Kano attributed the decline in the quality of Nigerian universities to four factors.
These include poor quality of students entering the university, lack of diversity in the academic staff, poor quality of university administrators, as well as dubious processes of recruitment and promotion of lecturers.
According to him, these factors have combined to rob Nigerian universities of their former glories and will never allow them to recover.
He therefore argued that the university system is beyond recovery and all hope is now pinned on "spirited and committed intellectuals within the system" as well as independent research centres to produce cutting edge knowledge.
Overhaul basic education
In his submission, head of the MacArthur Foundation, Africa regional office, Kole Shettima urged for the total overhaul of Nigeria's basic education system.
Mr Shettima, who has a PhD in Political Science said the universities cannot be revitalized without reforming primary and secondary education.
He argued that the current system does not allow children the chance to grow critical minds but is targeted at developing their capacity to pass examinations through memorization.
"My son who attends primary school in Canada is learning four subjects while his counterparts in Nigeria are grappling with 16," he said.
NOTAP empowers BUK to patent research results
Shekarau highlights need to teach Science and Technology in indigenous languages
SOAS London confers honorary doctorate on Emir Sanusi II
In his remarks, chairman of the occasion, Ibrahim Mu'azzam of the department of Political Science, BUK cautioned the National Universities Commission (NUC) against its plan of transforming Nigerian universities based on a market model.
Mr Mu'azzam said treating students as clients is a sure recipe for the demise of Nigerian university system.
He added that Latin American countries have tried it in the past and have failed woefully.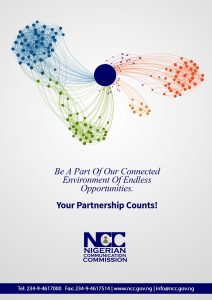 COVID-19: NCC's 112 emergency number offers succour to Nigerians
Nasiru Yusuf
The National Emergency Number 112 established by the Nigerian Communications Commission (NCC) is providing succour to Nigerians in the nation's collective efforts to fight the spread of Coronavirus pandemic, also known COVID-19.
A statement issued by deputy manager online media and special publication, NCC, said Nigerians are able to call emergency response agencies or first respondents with respect to any issue they may want to report on the Coronavirus or other health-related issues and emergencies.
He said already, states and federal government agencies are leveraging the 112 National Emergency Number, whose calls are handled through the Emergency Communication Centre (ECC) established by the Commission across the country.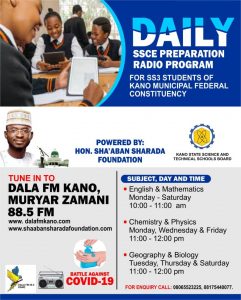 According to him the ECC project is the brainchild of NCC to enable easy communication by Nigerians with emergency first responders such as Police, Fire Service, Federal Road Safety Corps, National Orientation Agency (NOA) among others, by dialing the three-digit toll-free Number 112.
He recallled that on assuming office as the Executive Vice Chairman of NCC in 2015, Prof. Umar Dambatta, quickly put machinery in place to accelerate the implementation of ECC across the country in line with the decision of the Nigerian government to enhance security of lives and property and as mandated by the Nigerian Communications Act (NCA) 2003.
He noted that the NCC fast-tracked the execution of the emergency project, whose implementation had hitherto been dragging, in recognition of its mandates to promote and enhance public safety through the use of a particular number, which shall be designed as the universal safety and emergency assistance number for telephone services generally.
He revealed that so far, the ECCs, with their operational 112 toll-free emergency number, have been implemented in 17 states of the Federation and the Federal Capital Territory (FCT).
He observed that aside FCT, beneficiary states of the ECC include Benue, Kwara, Plateau, Kaduna, Kano, Katsina, Ogun, Ekiti, Ondo, Oyo, Edo, Akwa Ibom, Cross Rivers, Imo, Enugu, Anambra and Adamawa.
"Efforts are ongoing by the Commission to deploy the ECC facility in other states of the Federation.
"Today, the 112 National Emergency Number is fully available in all the aforementioned states and FCT and can be leveraged by Nigerians, as an alternate number to reach first responders at this period of COVID-19 when seeking help and assistance from applicable government response agency during emergencies.
"Already, the Governor of Edo State, Godwin Obaseki, identified the centrality of the 112 number towards handling citizens' calls for help in this time of Coronavirus pandemic," the statement revealed.
Mr Obaseki, in a state-wide broadcast to sensitise the people of the state on the epidemic, urged the people of Edo State to take advantage of 112 three-digit, toll-free number to get help from response agencies in case they want to pass critical information to the government and the State Task Force on COVID-19.
It would be recalled that President Muhammadu Buhari, on March 19, 2020, unveiled the Abuja ECC facility and flagged off the 112 National Emergency Number during the commissioning of the NCC's Communications and Digital Economy Complex at the Mbora District of Abuja.
The President explained that the 112 Number demonstrates his administration's resolve to keep Nigerians safe.
President Buhari said 'We have taken advantage of digital technologies to ensure that Nigerians in distress are only a dial away from the relevant emergency response institutions in the country" via the 112 Number.
According to him, the NCC's 112 National Emergency Number will go a long way in supporting our efforts to improve the security of lives and property.
With Coronavirus spreading across the globe and more people living in isolation, the NCC's 112 Number is providing alternatives for people to stay in touch and institutions to provide the needed basic life-saving services to the populace.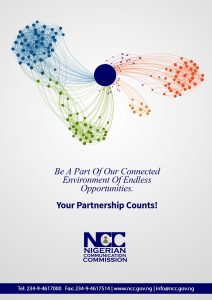 COVID-19: 500 beds arrive Kano for Dangote's isolation centre
Nazifi Dawud
Aliko Dangote, Africa's leading business magnate has begun construction of a field hospital with 500-bed capacity at Sani Abacha Stadium in Kano city,  as his contribution to the fight against the COVID-19 coronavirus pandemic.
KANO FOCUS reports that Mr Dangote had announced that he would construct a 600-bed isolation centre for COVID-19 patients in the state.
Kano has not recorded any confirmed case of COVID-19 as all suspected cases have so far tested negative to the virus.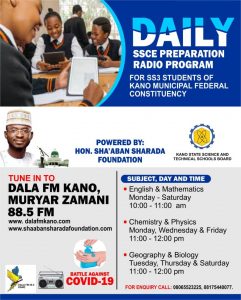 In a statement sent to KANO FOCUS on Thursday, Hadiza Namadi, a spokesperson for the state Ministry of Health, said "equipment for 500 beds have arrived the venue today Thursday as construction has commenced in earnest."
The statement added that a committee, to be headed by the state Commissioner for Health, Dr Aminu Ibrahim Tsanyawa has been formed to supervise the project and to "determine how the center will function including issues on water and power supply and waste disposal."
"Members of the committee include Commissioner of Youth and Sports Development, Alh. Kabir Lakwaya, Commissioner of Works, Alh. Magaji Mu'azu, Executive Secretary, Primary Healthcare Management Board, Dr. Tijjani, Permanent Secretary Ministry of Health, Dr. Amina Abdullahi Umar, and a representative from Dangote Foundation," the statement read.
Medical and health volunteers to apply online
Meanwhile, the Ministry of Health has also directed all volunteer medical and health professionals who wish to join the fight against the COVID-19 in Kano to make their applications online.
The volunteers have been asked to file their applications via www.kanostate.gov.ng/volunteers.
The ministry, in a statement said the decision to move the exercise online was to ease overcrowding at the Muhammadu Buhari Specialist Hospital, venue of the recruitment exercise.
Kano receives share of Jack Ma's COVID-19 aid
Also, the Kano state government has received its share of protective medical items that were donated to Nigeria by a Chinese business Mogul Mr Jack Ma, who is the founder of Ali Baba foundation.
According to the state Commissioner for Health, some of the items donated by Mr Jack Ma include face masks, overall gowns and face shields.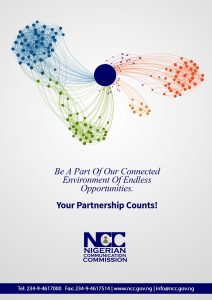 22 suspected COVID-19 cases test negative in Kano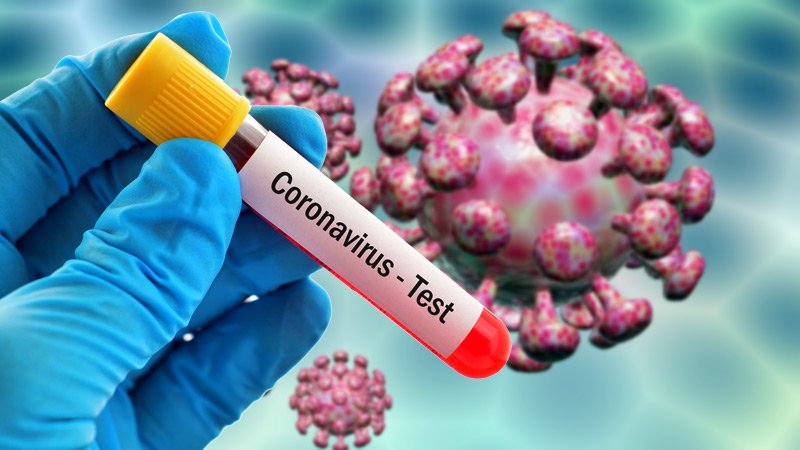 Mukhtar Yahya Usman
The Kano state government has revealed that 22 suspected cases of COVID-19 have tested negative just as results of three more persons are being awaited.
KANO FOCUS reports that the state Commissioner for Health, Dr Aminu Ibrahim Tsanyawa disclosed this on Tuesday while briefing journalists at his office.
Mr Tsanyawa also dismissed rumours that two persons with symptoms of the coronavirus disease were isolated at the Kwanar Dawaki isolation center.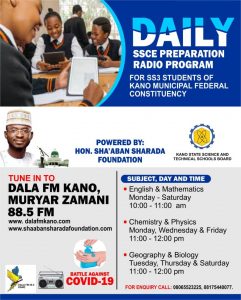 He said the state government has taken "drastic measures" against the spread of the disease.
Meanwhile, the commissioner explained that the government is planning to establish a COVID-19 test centre to eliminate the burden of transporting samples for tests outside the state.