Hawan Daushe: 11 district heads defy Ganduje, obey Sanusi
Mukhtar Yahya Usman
Eleven district heads in Kano state have defied a directive by the state governor Abdullahi Umar Ganduje to attend Hawan Daushe durbar at their newly created emirates.
KANO TODAY recalls that Mr Ganduje's directive was issued in response to an earlier order by Emir Muhammadu Sanusi II inviting District Heads from all 44 local governments in Kano to attend the Hawan Daushe in Kano city.
A statement issued by Abba Anwar, Chief Press Secretary to the governor on his Facebook page urged the district heads to shun Emir Sanusi's invitation.
Mr Anwar said only district heads under the jurisdiction of the Kano Emirate should attend the Hawan Daushe at Kano, while district heads in the four new emirates created by the Ganduje administration should attend the durbar at their respective emirate capitals.
Emir Sanusi II receives 4th wife
SOAS London confers honorary doctorate on Emir Sanusi II
Emir of Kano advocates for teaching in Hausa language
However 11 district heads whose territories fall under the new emirates participated in the Kano Hawan Daushe on Monday.
These include Madakin Kano Yusuf Nabahani of Dawakin Tofa, Dan Amar Aliyu Harizimi Umar of Doguwa, Dokaji Muhammadu Aliyu of Garko, Makama Sarki Ibrahim of Wudil, Sarkin Fulanin Ja'idinawa Buhari Muhammad of Garun Malam, and Barde Idris Bayero of Bichi.
Others are Sarkin Bai Mukhtar Adnan of Danbatta, Yarima Lamido Abubakar of Takai, Dan Isa Kabiru Hashim of Warawa, Dan Madami Ibrahim Hamza Bayero of Kiru, and Sarkin Dawaki Mai Tuta Bello Abubakar of Gabasawa.
Running Battle
The district heads' defiance is in continuation of the running battle between Mr Ganduje and Emir Sanusi II.
The Ganduje administration is accusing the Emir of supporting its political opponents, an allegation he has always denied.
Mr Ganduje had attempted deposing the Emir but some influential citizens persuaded him to give up.
However, in May 2019, Mr Ganduje divided the Kano Emirate into five territories and appointed four first class emirs to lead the new emirates.
Ganduje receives honorary degree for settling Kwankwaso's debt
RUGA: Ganduje, Kano Igbos want Fulani to remain in the South
Ganduje mulls banning 'A Daidaita Sahu' in Kano – MD KAROTA
34 local government areas were excised from the Kano Emirate leaving only Kano Municipal, Dala, Tarauni, Nassarawa, Fagge, Dala, Kumbotso, Ungoggo, Dawakin Kudu and Minjibir under the jurisdiction of Emir Sanusi II.
Emir of Rano, Tafida Abubakar also heads 10 local governments – Rano, Bunkure, Kibiya, Takai, Sumaila, Kura, Doguwa, Tudun Wada, Kiru, and Bebeji.
Bichi Emirate headed by Emir Aminu Ado Bayero has nine local governments – Bichi, Bagwai, Shanono, Tsanyawa, Kunchi, Makoda, Danbatta, Dawakin Tofa, and Tofa.
Gaya Emirate under Emir Ibrahim Abdulkadir comprises of eight local governments – Gaya, Ajingi, Albasu, Wudil, Garko, Warawa, Gezawa, and Gabasawa.
Karaye Emirate led by Emir Ibrahim Abubakar II has seven local governments – Karaye, Rogo, Gwarzo, Kabo, Rimin Gado, Madobi, and Garun Malan.
KanSLAM advocates allocation of 1% Kano IGR to Basic Health Care Fund
Nasiru Yusuf
A coalition of Civil Society Organizations, Journalists and government officials, Kano State Led Accountability Mechanism (KanSLAM) has advocated the allocation of 1% of Internally Generated Revenue for Basic Health Care Provision Fund.
Kano Focus reports that the Co Chair of the group Maimuna Muhammad made the call on Thursday at a public hearing on the 2021 appropriation bill held at Kano state House of Assembly.
Mrs Muhammad also called for a speedy implementation of Basic Health Care Provision Fund through the allocation of 25% as counterpart fund in 2021 budget.
"The Basic Health Care Provision Fund is what goes to the community level at the grassroot level. We are talking about Basic Health Care at community level.
" We also want ensure human capital development in 2021. You will agree with me that, the level of human resources we have is dwindling. A lot of people are retiring, they are not being replaced either in health facilities or teaching.
"We want recruitment, training and retraining of personnel in health and education sectors which include nurses, doctors, CHEWs and teachers. Because without human capital development, all the structures we have on ground is going to be useless.
" We need allocation of funds for the Basic Health Care funds emergency medical treatment for oversight committee, so that they will be able to track and make sure that they provide all the services and also track resources," Mrs Muhammad appealed.
The Co chair has also called for adequate provision of funds for emergencies such as COVID-19, Ebola and meningitis to reduce lost of lives.
Mrs Muhammad also appealed to the Assembly to ensure speedy implementation of disability law in the state.
"These are our brothers and sisters. All of us have one thing or the other. If we don't have that law in place, we cannot target them, and they need assistance.
" Strengthening of the free and compulsory education policy. Not policy on paper, we need implementation. We are asking for that from Civil Society organizations," The KanSLAM Co Chair appealed.
Crisis rocks Kano PDP, as two factions differ in LG election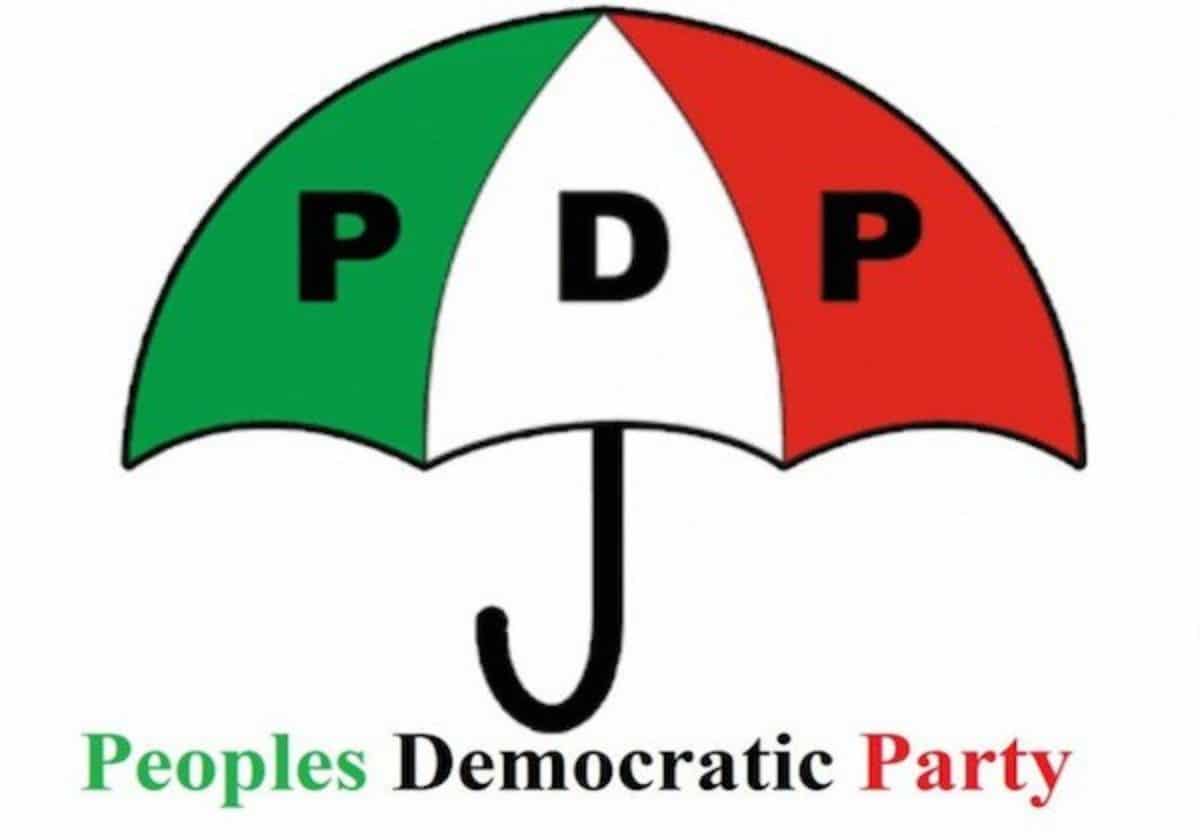 Another faction of the People's Democratic Party (PDP) in Kano State has expressed readiness to participate in the forthcoming Local Government elections scheduled for January 2020.
Kano Focus reports that the state Interim Chairman of the faction, Muhammina Lamido announced this while briefing newsmen on Wednesday in Kano.
On Tuesday, the Kwankwasiyya faction of the PDP addressed newsmen that they will not partake in the coming election.
According to Lamido, "the attention of the PDP interim administrative committee in Kano State has been drawn to a media statement accredited to one Danladi Abdulhamid, saying that the PDP in Kano State does not have candidates and may not partake in the election.
"This is far from the truth. For the avoidance of doubt, the PDP in Kano State did not authorise the said person to make the statement and does not possess the standing and mandate to make the statement.
"As matters stand, the only organ of PDP with the power to act under section 24(2)(b) of the PDP constitution.
"Is the state Executive Committee through the Interim administrative committee led by the undersigned preparations for participation in the election are on top gear and the committee shall in due cours inform the general public and Kano State Electoral Commission (KANSIEC) of its candidates for the election.
"We wish to inform you to call upon KANSIEC to consider bringing down the cost of the application forms for candidates in the election in order to make it more affordable for oppositions parties in the State.
"This is one step towards providing a level playing field and opening the political space for all. Kano State should not be turned into a one party state with the attendant consequences." He said.
Crisis rocks Kano APC, faction sacks Exco loyal to Ganduje
Crisis rocks Kano All Progressive Congress APC as factional Leadership under Hussaini Isa Mairiga sacked Abdullahi Abbas Executive Members loyal to Governor Abdullahi Ganduje  Government.
Kano Focus reports that the factional leadership of the APC who are all members of the Legacy group that comprises defunct ANPP, CPC and ANC have been running a dissenting voice against the leadership of Abdullahi Abbas whom they accused of overstaying his welcome in the party affairs.
The legacy group alleged that the Kangaroo election that saw Abdullahi Abbas Executive into office was right from the beginning done on a very lousy foundation which was unconstitutional.
He said, "although, Abdullahi Abbas came into being as Chairman of the Party through a Kangaroo election but instead of him to try to mence fences with everybody he was busy ruling with impunity".
Hussaini Isa Mairiga warned that, "because the fact remains that his Executive Leadership are unconstitutional and illegal body,  anything that came under them is null and void".
"In another words,  what I mean is that anybody who contest the forthcoming January 2021 Local government elections under the Abdullahi Abbas Executive Leadership he is wasting his time because his election even if he wins is null and void ".
"You can see that even the process that produced all the local government Chairmen candidates was so manipulative and undemocratic, where Forms into the Context where not allowed to be sold to anybody but to their selective crannies".
He added, "this is the hight of impunity one can see in a Democratic settings like this one we are running, that is why we unanimously agreed to remove him as Chairman and anything that came under him is null and void".
Hussaini Isa Mairiga urgently called on the Party Headquarters in Abuja to send in caretaker Leadership that will see to the election of a new leadership for party prosperity in Kano, warning that failure to do so will lead to the total failure and collapse of the party in the State.