How Kano has become Kidnappers Den
Abbas Yusha'u Yusuf
For the past four years Nigerians are awash with news of kidnappings of high and low profile personalities. Citizens whose loved ones are frequent travelers on Nigerian highways are not that tranquil unless until they relations return safely from their journeys.
A number of deviant Nigerians are exploiting the opportunity to make money from kidnapping; some are obscure while others are prominent. The horrors with which kidnappers are visiting Nigerians have made them to lose hope as if the crime is getting out of government's hands. The security and welfare of people should be the primary responsibility of government.
For the past thirty years the springing of disperse settlements are making Kano city to be a haven for different categories of people apart from those living in the ancient city surrounded by  the old city wall.
Previous governments have frowned at how unorganized settlements are frustrating efforts in making the city one of the best even though its master plan has been disrupted severally by allocation of plots by the same governments calling on residents to help organized the city.
Wadume: Notorious kidnapper arrested in Kano
The failure of urban planning in Kano metropolis
The plight of rural dwellers in Kano
No one will purchase a piece of land or a house without a ward head or a village head signing the receipt but the big question is why are kidnappers hiding in Kano?
When Magajin Garin Daura was abducted for more than 42 days, his captors brought him to Kano. People were thinking that Magajin Garin Daura was not even alive or was flown out of the country, but unfortunately he was found in Kano.
The most terrifying thing of recent was that of Hamisu Bala Wadume, a kidnapper who escaped from the Intelligence Response Team of the Nigerian Police with the aid of soldiers as he confessed. His port of call was Kano.
Every sane person knows very well that government alone cannot commit enough resources to secure the whole of Kano people. Kano residents must therefore stand up and initiate ways to ensure their security so that they will not be sleeping with kidnappers and other criminal elements.
Recently, Tudun Yola community has started taken measures to tackle the security situation. Tudun Yola is a middle class and elite community in Kano. The residents have cooperated and registered every household in their area, the occupants, and their means of earning a livelihood. Even the watchmen guarding various houses are registered by the community after providing valid addresses and references. These steps will make the community to address insecurity bedeviling the area.
Every Tom, Dick, and Harry may come to Kano and hide if government did not address how future settlements develop. If Wadume from one of the farthest northern states will hide in Kano after escaping from the police, who else cannot?
The money spent in creating Emirates in the state would have been used to cooperate with ward and village heads to address hidden criminals in their midst.
Abbas Yushau Yusuf can be reached at abyushau2@gmail.com
Kano state to fully implement TSA by 2020
Nasiru Yusuf
Kano state government has set January 2020 for full implementation of Treasury Single Account (TSA).
Permanent Secretary, Ministry of Finance, Zakari Sadiq Buda disclosed this on Monday at a workshop for Directors of Administration and General Services and Heads of Accounts in public institutions.
Mr Buda, who represented the finance commissioner, Shehu Na Allah Kura said the decision was part of the resolutions of the state executive council meeting of November 2017.
He said the state government has contracted Systems Specs to train civil servants on full implementation of the program.
In his remarks the state TSA program manager, Seth David Gana said the training would expose participants to operate the TSA software.
Mr Gana said TSA implementation would enhance transparency in governance as it enables governments to track its finances at any point.
Only 35% of HIV positive people in Kano are on medication – SACA
Nasiru Yusuf
The Director General of Kano State Agency for the Control of AIDS, Sabitu Shanono  says only 35 % of People Living with HIV/AIDS in Kano are on medication.
KANO FOCUS reports that Mr. Shanono, a medical doctor, revealed this on Monday when he paid an advocacy visit to Emir of Karaye Ibrahim Abubakar II at his palace.
Mr Shanono said the SACA will launch an HIV/AIDS awareness campaign at the newly created Karaye Emirate  next month.
The Director General said the campaign will complement the compulsory HIV test for pregnant women attending ante-natal clinics.
Kano seals off health centre for employing 'unqualified personnel'
Ganduje re-appoints suspended district head as chairman of Kano Contributory Healthcare board
Kano kidney patient, who sought N15m for transplant, dies
He therefore solicited the support of the Karaye Emirate in the fight against HIV/AIDS.
In his remarks the Emir of Karaye, Ibrahim Abubakar affirmed his readiness to provide royal support to ensure the fight against the disease records a huge success.
He also called on his subjects to attend the Heart to Heart centers in public hospitals to verify their HIV status.
KAROTA to limit Adaidaita Sahu tricycles in Kano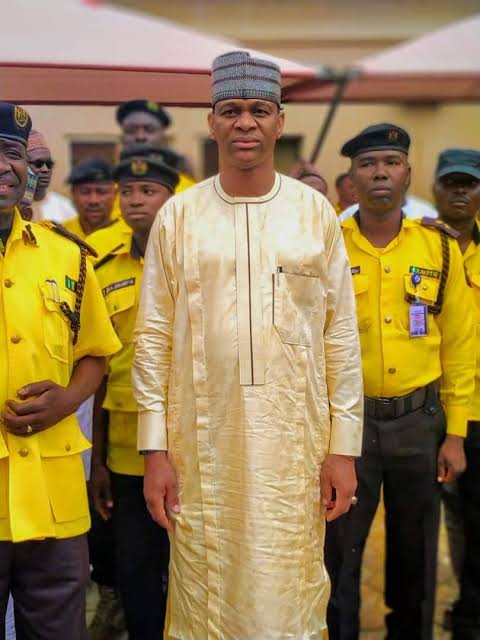 Mukhtar Yahya Usman
The Kano State Road Traffic Agency (KAROTA) has announced plans to reduce the number of Adaidaita Sahu tricycles in Kano.
KANO FOCUS reports that the KAROTA Managing Director Bappa Babba Dan Agundi disclosed this on Monday while defending the agency's budget before the Kano state House of Assembly.
Mr Dan Agundi said KAROTA will introduce a new registration regime that will reduce the number of Adaidaita Sahu tricycles operating in Kano from the current 500,000 to a maximum of 200,000.
He also said that KAROTA will install security trackers on registered Adaidaita Sahu tricycles across the state.
Soldiers in police net for 'brutalizing' KAROTA officers
KAROTA officer crushed to death by runaway motorist
KAROTA convicts 5,000 in one month, considers community service for traffic offenders
"The decision to commence the installation of the trackers on tricycles followed the state government's decision to allow them to continue operating in the state.
"Therefore, it is necessary for us to embark on such installation, aimed at monitoring their operations across the state." He said.
He added that the KAROTA aims to generate a revenue of N6,000,000,000.00 in 2020 via vehicle registration and fines on traffic offenders.
Mr Dan Agundi however said KAROTA will introduce community service as a punishment for traffic regulations offences as its main purpose is not revenue generation.