Memo to Minister of Defence on challenges of insecurity
Abba Dukawa
All eyes are now on retired Major General Bashir Salihi Magashi to consolidate the technical victory against   Boko Haram insurgency and other insecurity challenges facing the country.  In the early stage of Buhari's administration Boko Haram suffered one loss after another until the authority boldly declared on national television that the militants had been "technically defeated". That "technical victory", it is apparent, is fast becoming a Pyrrhic victory with the renewed wave of attacks by the insurgents on soft targets.
In a wave of attacks by various militant groups   spanning a ten year period, families have lost their loved ones. Many women are now widows. Children have become orphans with no hope for the future. Many lives and properties have been lost and a large number of citizens rendered homeless. The latest insecurity challenges facing the country are kidnapping and attacks carried out by Herdsmen on some communities in the North and South.
During your ministerial screening in the Senate when reacting to a question by the Senate Chief Whip, Orji Kalu on insurgency in the country, you have said the relationship among the service chiefs was not cordial.
Magashi assumes office as Defence Minister
What Double Ministers should do for Kano
"Regarding the issue of the service chiefs, in my own view, we are caught in a situation where you find out that each commander or service chief tries to please the nation.
"Anytime the service chiefs conduct operations, you find radio coverage that the Air Force has done this, the Army has done this; thank God we are not near the ports where we can see that the Navy is also involved.
"If the Navy was around here, then the three services would have been on the same collision course. In an ideal situation where I served as an ECOMOG commander, it was a single unit that was overseeing the needs, the aspirations, welfare of our troops in combat zones."
You also elaborated that "In Nigeria today, what we call command structure is now being seen as weakness. We have almost disseminated all our forces and I do not think the current structure is a true reflection of the manpower requirement in this country. We only have divisions probably by name but I do not think we have the required manpower to man them".
You added  that to fight an insurgency or general insecurity, the Army, Air Force and the Navy should have a common troop working together and should not operate independent of one another with a   need for  a single commander who should take care of reinforcement, operations, change of troops, among other needs.
General, you had wealth of experience in warfare having served as chief of staff ECOMOG in Liberia. What Nigerians expect is a military victory not technical victory.  Militants of all kind should be boxed into a corner where they will be forced to negotiate peace terms which should be devoid of exchange of cash.
What you and the President need to do
The only action that will curb insecurity in the country is for services chiefs to relocate to the hotspot areas. The Chief of Army Staff has accused Nigerian soldiers of not being committed so he should permanently be in Borno, where he will coordinate his troops. The Chief of Defence Staff should have an annex office in Zamfara rather than sit in the   comfort of his office in Abuja. The Chief of the Air Force needs to also be on his toes. We need a new paradigm in terms of methods and personnel to fit into the sophistication of these crimes.
Nigerians need to see a different approach in terms of choosing the right personnel to dispense with the responsibilities of safeguarding the country. The present Chiefs seem to have reached their nadir and the motivation to deliver the right modules for effective security is tellingly missing.
Some Nigerians have been saying that it is about time the President rejig his service chiefs. Let these tired legs leave the scene for more robust and result-driven younger minds that will come up with a new perspective on how to combat our insecurity challenges.
ANALYSIS: Kano has the oldest governor, ministers
The army should be trained in counter-terrorism strategies and tactics, asymmetric warfare, and desert warfare. The Nigerian military has lost its morale due to overstaying in the battlefront, lack of proper medical attention, as well as poor salary and allowances.
Those within the ranks of the military who give controversial orders that impede efforts to crush the insurgency should be court-martialled and punished appropriately. There is need to reduce the shortage of security personnel by creating  a National Guard and a Special Forces Unit tasked with the responsibility of protecting the Nigerian state from internal and external aggressors.
It is about time the President goes beyond mere sloganeering, and sprouts to action. We are tired of weather-beaten rhetoric that has become so repetitive and boring. For about ten years, the country has had its own bitter taste of different kinds of insecurities   which practically stalled development in many areas that have direct impact on human capital development indices.
Finally, I am wishing you Allah's guidance to witness real victory against all kinds of insecurities facing the country not  "technical victory".
Dukawa can be reached at abbahydukawa@gmail.com
More Catholic than the Pope: Demystifying Nasiru El-Rufa'i's obsession with power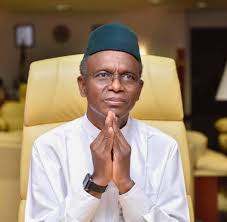 Murtala Uba Mohammed
The famous nineteenth century German Philosopher, Friedrich Nietzsche was quoted to have said: "arrogance on the part of meritorious is even more offensive to us than the arrogance of those without merit: for merit itself is offensive".
This statement is very relevant to a giant-voiced, small physique governor of Kaduna State Malam Nasiru El-Rufa'i.
No doubt, the Katsina born graduate of the famous Ahmadu Bello University and later University of Harvard and Georgetown University, has achieved much in his life.
In his memoir, The Accidental Public Servant, El-Rufa'i stated that he was very lucky to be among few Nigerians to become millionaires in their twenties.
Indeed, this is a rare blessing in a country where the economy is in the hand of a few, largely aged fellows. Nasiru's achievement is not only in material sense as he was fortunate to hold some big political offices in the country.
A rare achiever, Governor El-Rufa'i governed some of the most important capitals of the country, Abuja the present administrative capital of  Nigeria and Kaduna the capital of the defunct Northern Region.
No license for contempt
However achievement is not a licence to treat people with contempt and disrespect the sensibilities of the general public.
After all, El-Rufa'i should thank Nigeria (of course Nigerians) for the chances he is given continuously.
It is important for him to remember that a country of over two hundred million people is very much blessed with many seasoned administrators and technocrats.
I want him to put at the back of his mind that he is not the only and will never be the most intelligent person ever produced in this country.
Let him be humble and not as arrogant as he presents himself.
El-Rufa'i needs to be reminded that if it was physical strength or might, he would not in any way get closer to the power he is too proud of.
In fact it is very unlikely for a person of his stand to inhale its fragrance or odour as the case may be.
If it is hard-work, many work harder but are not destined to attain for one reason or another.
For someone who grew in a centre of learning like Zaria City, it is easy to be reminded that intelligence is no one's monopoly.
He should equally be reminded that power is transient and should be treated as such.
Mai Rusau
Although, this is not the first time El-Rufa'i displayed his extremism and to some extent conceited attitude to the service he was entrusted to render, it is only now that it becomes glaring how overzealous he is and how arrogant and indifferent he is to the people of Kaduna.
As the Minister of Abuja, he was nicknamed Mai-Rusau (the demolisher).
 In his attempt to restore the Master Plan of Abuja, he demolished many structures worth billions of naira.
Many casual and superficial observers applauded him and perceived the wanton destruction of property as a laudable achievement.
But the ever overzealous governor had done more than what planners of the city expected him to do.
Planning is not, by any stretch of the imagination, as rigid as he thought, because it is always people's oriented, it allows for restructuring, amendment and accommodation.
A liveable city should have place for the poor and working class, but not for only capitalist-oriented minds.
Dealing with COVID-19
Anyone following the news today can easily understand how passionate the Kaduna State Governor had become in his fight against the Covid-19 pandemic that found its way into Nigeria since early February.
Governor Rufa'i cannot be matched by any governor in his zeal to do all that can be regarded as proactive measure in containing the pandemic.
He is one of the first governors to impose and enforce lockdown as a means of mitigating the transmission of the virus to the barest level.
This is certainly a good measure especially when one considers the strategic location of Kaduna State as the main entry to core northern states via the most important capitals of the country—Lagos, the commercial capital and Abuja the administrative capital—and indeed the two major entries for the spread of pandemic.
This is sound and proactive tactic, and El-Rufa'i should be commended for that.
However, what one may find strange about the governor is the way he cares not about the fate and plight of the poor and the common people.
A good shepherd should be more concerned about his herd. In a state where most of the residents are poor and live through daily earning, it is very insensitive and unwise to lock people for more than one month as he did.
I do not want to talk about whether the palliatives given were sufficient enough to keep the poor or not because no sensible Nigerian will believe our leaders in this kind of situation—glaringly confidence has been eroded.
One will continue to wonder and ask rhetorically:  who are his advisers?
It seems he has too much confidence in himself and this has given him a proclivity of the 21st century dictators.
He feels that his view is the only view and his way is the only right path.
It is apparent that the governor remains insensitive and adamant to many calls and advice given by good and concerned citizen of Kaduna State.
Dangerous utterances
Some of the governor's utterances were dangerous and quietly implied his general feeling towards people's cause. The governor always wants to say things that are controversial and that will make him perpetually the point of discussion in the public arena.
El-Rufa'i's attitude to his principals is very undemocratic as he continues to remain adamant to the people's fate.
It is crystal clear how draconian he sounds especially when it comes to religion.
There is nothing wrong in banning religious gathering to safeguard the life of people and to ensure that the spread of lethal Covid 19 is within government's control, but that should be done with decorum and respect to religious authority.
When he was canvassing for their support and votes, he treated them with all the respect they deserved.
Among his most annoying action was his press release of May 19th laced with statements that are quite unfortunate for a public office holder of his status.
It is very unprofessional for a governor of one state to engage in direct attack on other state's decision especially in a matter of national question and jurisdiction.
In his press release, governor El-Rufa'i unnecessarily dedicated three of points to Kano State.
He also appointed himself as a prosecutor and a judge by concluding that the strange deaths of people in Kano State during the height of the pandemic were caused by the Coronavirus and nothing more.
Intellectual arrogance
This statement revealed how intellectually arrogant and naive he is to report what a medical team and the Presidential Task Force on the Coronavirus Pandemic were investigating and yet to compile their reports at the time. Not only that the governor accused his counterpart (the governor of Kano State) of complacency and being economical with truth by concluding that the cause was known by the Kano state government and the medical team but they were manipulating the truth.
The new self-styled Pax-Nigeriana extended his jurisdiction beyond the assigned territory by saying that he would stay at the border to prevent people from Kano and other states from entering the 'Holy' Kaduna State.
These and his other utterances, including that of saying the evacuated Almajirai from Kano constitute a larger portion of cases recorded in his state had generated mixed reactions on social media.
The Kano State government also responded to that and youth from the two states engaged in bitter and offensive exchanges.
The divisive and controversial utterances of El-Rufa'i were the causes of the heated exchanges which polarized the youth of the two states at a time they needed to work together in harmony.
In attempt to settle the exchange between the two giant governors, the Daily-Trust newspaper dedicated its editorial of 1st June to this issue.
In the editorial, the newspaper reminded the two executives about their duties which exclude not engaging in unnecessary dispute and altercations over what is considered of critical importance to people's life.
Health is one of the primary needs of human and it should not be handled with onionskin.
Still pointing fingers
However, it is obvious that El-Rufa'i has not refrained from his usual way of portraying himself as the holiest of the holy.
In a response to a tweet made by one @jibrilibrahim17 on 5th June, El-Rufa'i through his twitter handle, @elrufai opined that some states are deliberately under reporting their Covid-19 positive cases by submitting few sample to test laboratories.
However, he exonerated his state by saying: "FCT, Kaduna and Lagos at least are actively tracing contacts because we want RIGHT numbers of those infected – to test, trace contact and treat them. We want to save lives not have unexplained death."
Although the governor was not so specific as to what state he was referring in his statement, it is as clear that he was referring to Kano and no more.
Of all states in the country none had the case of unexplained death as Kano. Also, the state (Kano) is reporting few cases since last week which the statement was pointing at.
The foregoing had clearly shown that the El-Rufa'i has neither physical nor social boundary in his dealings.
His way is clearly confrontational and dictatorial.
He considers himself too important and arrogates wisdom to himself.
This has to stop for the respect of constitution and other people's thoughts, rights and opinions.
It is my humble hope that the governor will adjust and concentrate on his duties while allowing others to discharge theirs.
I will end with a popular saying that respect is reciprocal.
Murtala Uba Mohammed, PhD writes from Department of Geography, Bayero University Kano
History, the historian and intellectual honesty: A tribute to Prof Haruna Wakili
Kabiru Haruna Isa, PhD
"Death is not the opposite of life, but a part of it"~Haruki Murakami
It was in January, 2020 when ASUU-Chairman, Bayero University, Kano (BUK) branch informed me of the ailing condition of Professor Haruna Wakili.
As a good tradition of the branch, whenever any of its members is sick, members of the executive council (EXCO) will pay them a visit to show empathy.
I was part of the ASUU team that visited Wakili just before he embarked on his medical trip to India.
While in India, I, and of course my colleagues, would occasionally send him goodwill messages which, to our delight, he replied giving us hope that he was responding to treatment.
I was away in Katsina last week Monday when I received a call from my HOD, Prof Dalha Waziri, informing me of the return of Wakili to Nigeria.
He also told me that there was a plan to visit him on Wednesday, at the National Hospital, Abuja.
I could not resist such an opportunity, stressed as I was.
We therefore left Kano on Wednesday 17 June and arrived Abuja on the same day, braving the dilapidated condition of the Kano-Abuja road and the general insecurity now associated with travel within Nigeria.
When we entered his hospital room, my hope to see him in an improved condition dissipated immediately.
I saw him covered on the sickbed that was to be his deathbed and he couldn't know we were there as he had gone far in the journey that turned out to be his last.
Three days later, it was on a 'dark and unforgettable Saturday', the 20th of June, I received a traumatizing call from his niece confirming my worst fear that he had died.
It wasn't unexpected, though.
An inspiring teacher
Prof Wakili was my teacher and a colleague at the Department of History, BUK.
My first contact with him was when I was admitted through direct entry into BUK to study BA History.
He was the then Acting Director, before he was subsequently confirmed as the substantive Director, of the Centre for Democratic Research and Training, Mambayya House (later rechristened the Mambayya House, Center for Democratic Studies).
The undergraduate students in our Department, especially those who were in level III, were narrating different stories about his personality, the courses he taught and his teaching methods.
I registered with his course, HIS3308 Comparative Historical Methodology, which was a core course that all students majoring in History must take.
He introduced us to advanced historical methodology and the new trends of inter-disciplinarity, multi-disciplinarity and cross-disciplinarity.
More importantly, he made us to appreciate, grasp, love and value scholarly pursuits, the practice of history and the historical enterprise.
He made sure that his students worked assiduously and diligently to understand their subject matter and the role and relevance of history to individual, family unit, society, state formation, nation building and human development.
He used history class to instill self-respect and self-pride in his students and always encouraged them to never settle for less or accept the position of inferiority in the face of parasitic commercialization and commodification of university education.
I remember his intellectual and historical pontification whenever he was on the podium.
He always tried to justify that history was the queen of all disciplines on the account of its centrality to all fields of study.
No discipline can do without history; and any society that ignores history does so at its own peril; it is the be-all and end-all of human existence, functional operation of university education and knowledge production.
On intellectual honesty
In addition to the above, and at a closer level, Professor Wakili was my BA dissertation advisor when I was in level IV.
I vividly remember my first meeting with him.
He appeared serious, as was characteristic of him, and briefed me about his personal principles and work/research ethics.
One of the important issues raised that I will never forget was the need for any student of history, aspiring to become a historian, to suppress primordial sentiment and at the same time to always imbibe/symbolize intellectual honesty.
There was arguably, nothing within the four walls of university that gave him pleasure like intellectual discourse, scholarly disputation, research, identification and nurturing of talents.
He had the patience of sparing his precious time to respond to vexed questions of his supervisees.
In one of my subsequent encounters with him as my supervisor I asked him to shed light on what he meant by intellectual honesty. He responded in a most exquisite and philosophical way.
He explained that it was all about being truthful and sincere about the past, reporting what actually happened and acknowledging your sources as accurately as possible.
He was fond of quoting Samuel Eliot Morrison thus: "no person without an inherent loyalty to truth, a high degree of intellectual honesty, and a sense of balance, can be a great or even a good historian".
A passion for administration
Professor Wakili was adamant and uncompromising when it came to academic standard and excellence.
He always gave the best and expected nothing less in return.
He persistently emphasized that his students had to conduct original research and at the same time drew their attention to the gravity of the crime of plagiarism.
He was generous with his collections and lent his rare books to his students.
He engaged his students and prodded them to think rationally and critically.
He had passion for administration and recorded huge success as a Director of Mambayya House.
This success catapulted him to the position of the commissioner for education in home state, Jigawa State, where he midwifed the establishment of the state owned Sule Lamido University, Kafin Hausa.
After serving as a commissioner, he was subsequently appointed as the Deputy Vice Chancellor (administration) in BUK, the position he held up to the time of his death on 20th June, 2020, at the age of sixty.
I will conclude with the words of American philosopher and poet, Ralph Waldo Emerson, "it is not the length of life, but the depth of life".
The impact he made on the university system, education sector in Jigawa state and young academics in Nigeria will ever serve as memorials and 'depth of his life'.
May Allah have mercy on his soul.
Kabiru Haruna Isa, PhD teaches at the Department of History, Bayero University Kano.
Pantami, Danbatta and consolidating Telecom sector growth
Yakubu Musa
A cornucopia of glad tidings has recently thronged the doors of Nigeria's telecoms industry.
It all started with various state governments across the country signing executive orders to either waive or harmonize the Right of Way fees, the perennial industry's bone of contention, following  the  successful intervention of the Minister of Communications and Digital Economy, Dr Isa Ali Ibrahim Pantami.
There were also the heart-warming stories of burgeoning contribution to the GDP and other spectacular industry statistics.
Then came the cheering presidential directives, reassuring the industry of the security of telecom infrastructure in the country, just before the cherry on the cake, the renewal of its Chief Regulator's appointment, Prof Umar Garba Danbatta, by President Muhammadu Buhari GCFR–also on Dr Pantami's strong recommendation.
"The decision to recommend you for reappointment was to ensure stability in the telecommunications industry and consolidate on the gains and successes already recorded in the industry in the last five years," said the Minister while hosting  NCC's management staff, shortly after announcing five more years for Danbatta as the chief executive officer.
Stakeholders approve
Dr Pantami is however not alone in making this profound observation, as his view quickly struck industry's cord— with virtually every major stakeholder corroborating it.
For instance, while congratulating the EVC for earning the second term in office, the Chairman of the Association of Licensed Telecoms Operators of Nigeria (ALTON), Gbenga Adebayo, described the reappointment as a testimony of Danbatta's good leadership.
According to him, the industry has made momentous progress under the watch of the professor of telecommunications engineering and thus the second term will bring about consistency and stability–something that legacy conscious Dr Pantami was looking out for.
NCC: Digitally boosting President Buhari's Next Level Agenda
"We are very pleased about his appointment for a second tenure and we congratulate Prof. Danbatta as this is a testimony of his good leadership under which the industry has made significant progress and positive impact on our economy," he observed.
Likewise, his counterpart, the President, Association of Telecoms Companies of Nigeria (ATCON) Mr. Olusola Teniola that lauded the reappointment, a testimony to Danbatta's stakeholder management success story.
"We know that his recommendation is predicated on him being a technocrat, a professional and a promoter of human relations and human capacity who has over the years initiated and implemented successful policies that have positive impact on businesses and Nigerians and we are very confident that he is equal to the task ahead," he stressed.
Expressing a similar sentiment yet, the Chairman of the Nigeria Information Technology Reporters Association (NITRA), Mr. Chike Onwuegbuchi, said Danbatta's first tenure has yielded so many notable achievements which have brought succor to consumers and sanity to the industry as well as increased revenue to the government's coffers.
"Your reappointment has come at a time when the industry needs consolidation and tidying up of your noble initiatives.
"It also comes at a time when the nation, and Africa as a continent, needs to see the success of the National Broadband Plan (NBP), the total digitization of the economy and the acceleration of the InfraCo model, among other developmental efforts to grow the Nigerian economy through ICT."
Successes recorded
Truly, many analysts in the sector have welcomed the news of Danbatta's reappointment with high expectations.
And, their optimism is not far-fetched.
The statistics in the industry from August 2015 when he was appointed the EVC of the NCC to date are firmly on the side of their argument.
Under Danbatta's watch, the industry defied the odds of economic recession two years ago and emerged as the surprising package of the tumultuous times.
NCC partners FIRS to verify telecommunications VAT
The industry is currently showing a similar remarkable resilience against the COVID-19 pandemic.
Indeed, the sector's quarterly contribution to Gross Domestic Product (GDP) has kept increasing–from 8.50% in August 2015 to as much as 11%.
But at a time when the Federal Government unveiled its digital economy policy as well as the new National Broad Band policy, it's worth noting that the painstaking implementation of the Danbatta 8-Point Agenda, helped Nigeria reach and surpass its broadband penetration target of 30%.
Since then, there's no going back, with penetration approaching 40% now (39.58% April 2020).
Nigeria now boasts of 190,806,067 subscribers against 151,018,624 in August 2015 while teledensity increased, after its rebasing to 91% in February 2019 to 99.96% currently.
Despite the yearning of consumers for further bargain in the cost of data, it should be acknowledged that between 2015 and now, the cost of gigabyte of data has come down by 75%.
This has been confirmed in a study by Research ICT Africa's (RIA's), a policy and regulation think-tank.
Among Danbatta's initiatives making impact in the industry is the regime of efficient management of spectrum resource, which is boosting service availability, accessibility and affordability.
It could also be recalled that during one of the industry's trying moments, Danbatta-led NCC, in collaboration with the Central Bank of Nigeria (CBN), took a very proactive decision to rescue 9Mobile, one of the major mobile network operators, thereby saving jobs and billions of Naira worth of investment.
Pantami tasks Danbatta, NCC on digital economy
Danbatta's regulatory finesse was also behind the listing of telcos such as MTN and Airtel on the Nigerian Stock Exchange, needless to say their listing has improved the performance of the country's capital market outlook.
Nigerians had almost given up on witnessing a harmonised emergency communication line in the fashion of 911.
It is therefore another major feat by Danbatta that 18 emergency communications centres have now been commissioned, and the nation's 112 emergency line is  functional in 17 states and Federal Capital territory (FCT), Abuja,
But Danbatta's leadership of the industry also witnessed an increased attention to innovation, research and development– through providing substantial grants to academics and emerging young ICT entrepreneurs, and innovators.
Perhaps nothing underlines approval of Danbatta's leadership like the platinum rating the NCC received from the Bureau of Public Service Reform (BPSR) in 2017, the year he dedicated to the consumers of the industry.
The International Telecommunication Union (ITU) in its "ICT Regulatory Tracker' in 2019, also rated the Commission's leadership in similar vein, for responsiveness, and dynamism in regulating the vibrant sector.
Musa, is the Special Assistant (Media) to the Executive Vice Chairman of NCC