Memo to Minister of Defence on challenges of insecurity
Abba Dukawa
All eyes are now on retired Major General Bashir Salihi Magashi to consolidate the technical victory against   Boko Haram insurgency and other insecurity challenges facing the country.  In the early stage of Buhari's administration Boko Haram suffered one loss after another until the authority boldly declared on national television that the militants had been "technically defeated". That "technical victory", it is apparent, is fast becoming a Pyrrhic victory with the renewed wave of attacks by the insurgents on soft targets.
In a wave of attacks by various militant groups   spanning a ten year period, families have lost their loved ones. Many women are now widows. Children have become orphans with no hope for the future. Many lives and properties have been lost and a large number of citizens rendered homeless. The latest insecurity challenges facing the country are kidnapping and attacks carried out by Herdsmen on some communities in the North and South.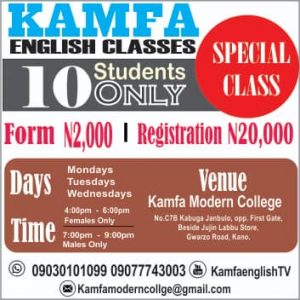 During your ministerial screening in the Senate when reacting to a question by the Senate Chief Whip, Orji Kalu on insurgency in the country, you have said the relationship among the service chiefs was not cordial.
Magashi assumes office as Defence Minister
What Double Ministers should do for Kano
"Regarding the issue of the service chiefs, in my own view, we are caught in a situation where you find out that each commander or service chief tries to please the nation.
"Anytime the service chiefs conduct operations, you find radio coverage that the Air Force has done this, the Army has done this; thank God we are not near the ports where we can see that the Navy is also involved.
"If the Navy was around here, then the three services would have been on the same collision course. In an ideal situation where I served as an ECOMOG commander, it was a single unit that was overseeing the needs, the aspirations, welfare of our troops in combat zones."
You also elaborated that "In Nigeria today, what we call command structure is now being seen as weakness. We have almost disseminated all our forces and I do not think the current structure is a true reflection of the manpower requirement in this country. We only have divisions probably by name but I do not think we have the required manpower to man them".
You added  that to fight an insurgency or general insecurity, the Army, Air Force and the Navy should have a common troop working together and should not operate independent of one another with a   need for  a single commander who should take care of reinforcement, operations, change of troops, among other needs.
General, you had wealth of experience in warfare having served as chief of staff ECOMOG in Liberia. What Nigerians expect is a military victory not technical victory.  Militants of all kind should be boxed into a corner where they will be forced to negotiate peace terms which should be devoid of exchange of cash.
What you and the President need to do
The only action that will curb insecurity in the country is for services chiefs to relocate to the hotspot areas. The Chief of Army Staff has accused Nigerian soldiers of not being committed so he should permanently be in Borno, where he will coordinate his troops. The Chief of Defence Staff should have an annex office in Zamfara rather than sit in the   comfort of his office in Abuja. The Chief of the Air Force needs to also be on his toes. We need a new paradigm in terms of methods and personnel to fit into the sophistication of these crimes.
Nigerians need to see a different approach in terms of choosing the right personnel to dispense with the responsibilities of safeguarding the country. The present Chiefs seem to have reached their nadir and the motivation to deliver the right modules for effective security is tellingly missing.
Some Nigerians have been saying that it is about time the President rejig his service chiefs. Let these tired legs leave the scene for more robust and result-driven younger minds that will come up with a new perspective on how to combat our insecurity challenges.
ANALYSIS: Kano has the oldest governor, ministers
The army should be trained in counter-terrorism strategies and tactics, asymmetric warfare, and desert warfare. The Nigerian military has lost its morale due to overstaying in the battlefront, lack of proper medical attention, as well as poor salary and allowances.
Those within the ranks of the military who give controversial orders that impede efforts to crush the insurgency should be court-martialled and punished appropriately. There is need to reduce the shortage of security personnel by creating  a National Guard and a Special Forces Unit tasked with the responsibility of protecting the Nigerian state from internal and external aggressors.
It is about time the President goes beyond mere sloganeering, and sprouts to action. We are tired of weather-beaten rhetoric that has become so repetitive and boring. For about ten years, the country has had its own bitter taste of different kinds of insecurities   which practically stalled development in many areas that have direct impact on human capital development indices.
Finally, I am wishing you Allah's guidance to witness real victory against all kinds of insecurities facing the country not  "technical victory".
Dukawa can be reached at abbahydukawa@gmail.com
Why Bichi deserves a first class emirate
Mahmoud Abdullahi Bichi
The creation of four first class emirates out of the present Kano Emirate is a commendable act that must be appreciated by all.
I wholeheartedly support the establishment of the Bichi Emirate for several reasons, some of which I enumerate below.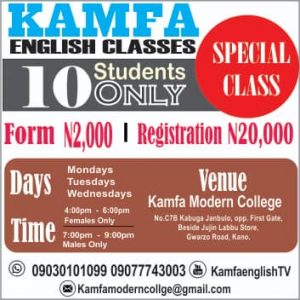 Firstly, it is in accordance with a long held desire of the people. I can recall that in 1992 a report by the Kano state House of Assembly indicated that Bichi people overwhelmingly supported the creation of a first class emirate in the city.
The House committee visited the palace of the Sarkin Garin Bichi on July 28, 1992 where they conducted a town hall meeting on the need to create new emirates.
Just In: Kano lawmakers disagree on new Kano emirates bill
Stop creation of new emirates to avoid tragic end–Sheikh Dahiru Bauchi warns Ganduje
Ganduje has no right to recognize court dissolved emirates – lawyer
Kano gov't approves fresh bill to restore 4 emirates sacked by court
Secondly, the two main purposes of the Shehu Usman Dan Fodio Jihad were to achieve Islamic reform and free the Fulani people from the oppression of Habe Emirs.
These motivated the Fulani scholars into waging a war against the Habe rulers and taking over their kingdom to achieve social development.
I believe that in this democratic age, there is no harm in creating new emirates without recourse to wielding swords in a battlefield.
Creating a first class emirate in Bichi will not harm our traditions but rather strengthen and promote them.
Social Development
In addition, as much as the creation of states and local governments cause social development by bringing the people closer to their rulers, so also the creation of new emirates spurs development.
For example, in less than three months since the creation of the Bichi Emirate, we have witnessed significant development in terms of culture, security, economy and physical developments.
Therefore we need to support this institution as a catalyst for development.
Thirdly, we must agree that times are changing. Executive, legislative, and judicial powers used to be vested in our traditional rulers.
But that is no longer so.
We now operate a totally different system where the emirs are subservient to our elected representatives.
Therefore, we should accept the actions of our own government in good faith.
Bichi – Cradle of Kano Emirate
Fourthly, and perhaps most importantly, all the four newly created emirates have historical reasons that validate their claims to first class emirate status.
In the case of Bichi, it was the home of the leader of the Fulani Jihadists, Malam Muhammadu Danzabuwa.
Malam Danzabuwa's Danejawa clan played a significant role in the establishment of the Fulani emirate of Kano in 1807.
It is therefore pertinent to note that Bichi is the cradle of the present day Kano emirate.
In a presented in Kano in 2004, a historian, Ibrahim Alfa Adamu traced the contributions of Bichi people under Malam Danzabuwa in overthrowing Alwali, the last Habe emir.
Worthy of special mention is the battle of Rafin Bela in Bichi when Alwali attacked Malam Danzabuwa's people due to the series of victories they have recorded against his forces.
Based on these submissions, I believe every sane person, who wants to witness the peaceful development of Kano state must surely realize that Bichi deserves to be a first class emirate.
Mahmoud Abdullahi Bichi writes from Bichi city, Kano.
Tribute: Adieu Comrade Shehi Ali Abubakar
By Dr Ibrahim Musa
"For each and everyone of us men and women, the young and old, the leaders and the led, the haves and have-nots; there is a time to be born and a time to die. In between is a privilege to live; to live to the glory of your creator, to the glory of humanity and to the glory of your nation." ~ James Haruna Audu
When I picked the pen to write about you, it suddenly dawned on me that you are gone forever. I will never see you again and nor will you ever get to read my tribute about you. Such an overwhelming thought finally broke my emotional shield and tears flowed like a river on my cheeks.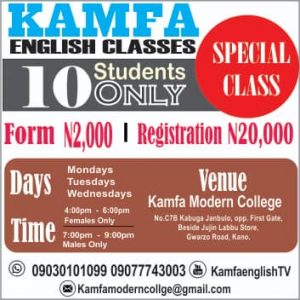 I have tried first to convince myself that the news of your death was just a nightmare, hoping that I would wake up with a racing heart to see everything going on fine. Alas! As the clock ticked and ticked, and time passed- the shocking reality began to sink: "Kulli man alaiha faan. Wa yabqa wajhu Rabbika zuljalali wal ikram."
Shehi is someone I adored for his stellar qualities. His charisma, courage, demeanor, taste and enterprising style made him a dream leader for our generation. Although by rank and age he was far above me, yet he treated me as one of his closest allies and a confidant.
Whenever I was bored with work at office, I would rush to his tastefully furnished office where we usually dwelled in socio-political discourse. He was always angry at the sorry state of our national infrastructures. He was literally bitter about the bad leadership that came to define the Nigeria of our generation. Little wonder that for the past 16 years he had devoted to the Project Buhari and invested so much in his own unique way to see that Buhari has emerged as the president of Nigeria. Immediately Buhari was announced as the winner of 2019 election, Shehi joyfully organized one of the biggest open-invite "walima" to celebrate the victory.
He remained optimistic that Buhari would eventually turn around the fortunes of this country. This was the typical Shehi who was so passionate about his choices. Love or hate him, you would not find pretense in his dictionary. At a point he was offered a political appointment to be the head of a health-related agency- but he instantly turned down the offer by pointing out to the government his conflict of interest. Even the person who brought the news of that appointment to him was left completely amazed by his forthrightness. I am not aware of many people capable of doing that.
To say that I am presently devastated is an understatement. Losing such kind of a trusted and dependable comrade at a prime age always create a huge void. We had many shared dreams for the development of our state, Kano and country, Nigeria. As our most distinguished mentor Dr. Michael DeBaun would say, "Shehi has done more non-imaging transcranial Doppler scan (TCD) for patients with SCD than any other expert in the world."
He had successfully trained several radiologists, medical officers and nurses the rare skills to do TCD, which has now become a standard of care for our patients in Kano and Kaduna states. If not for his untimely demise, he would have been the first radiologist in the world to use the Artificial Intelligence (AI) mannequin specifically designed for TCD training.
I remember his vision of venturing into big data science for TCD. Professionally, he had his path well laid down for him. On the business front, the Ray Scan he founded a couple of years ago is probably the biggest indigenously driven private diagnostic center in Kano. He was like the proverbial Midas, everything he touched turned into gold. His was a life completely devoted to family and humanity- from philanthropy, leadership of professional groups to community service. Considering that these legacies would survive him, I take solace in the fact that he lives through his good deeds.
I have a take home message for his immediate family. He was certainly a good man! His son Murad, daughter Fatima and the unborn child would live to be proud of him as a father. He did everything humanly possible to leave behind a good family name; and I could see that his kids have that trait to step into the big vacant shoes with time. To Zainab (his dearest wife), I pray that you may have the fortitude to bear this irreparable loss. This is, indeed, a trying time but God is sufficient for you. We pray for Allah to repose Shehi's soul in Jannatul Firdaus.
Adieu brother
Adieu comrade
Dr Musa, is a Consultant Hematologist at AKTH
Garba Shehu @60: Destined for the top
Ali M. Ali
Let me wish my mentor, Malam Garba Shehu, media aide to President Muhammadu Buhari a happy birthday as he turns 60 on November 27. I doubt, very much, if there would be any fanfare to mark this milestone. 10 years ago, when he turned fifty 50, to my knowledge, there wasn't any beating of drums to mark his entry into the "golden" club, at least, not in the public space. I am not too sure this time, it would be any different.
Certainly three "scores" is momentous. I pray to Almighty Allah (SWT) to increase him in good health and wisdom.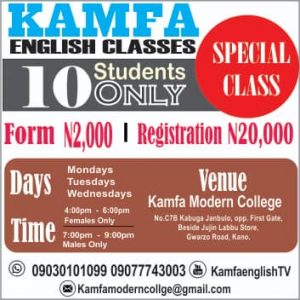 To many people, Shehu is just another "spokesman". This, indeed, has been his main turf in the last twenty years or so. Before his foray into the difficult terrain of Public Relations and managing the image of politicians these past two decades, he had been a brilliant journalist, media manager and communications teacher. Long before he spoke for Atiku Abubakar and now President Buhari, he had been the image maker of Aluminum Smelter Company (ALSCON) in the twilight of the 90s.
Further back in history, he was once  a reporter with the NTA before crossing over to the Triumph newspapers in kano, his home state, where he was, at various times, editor of all the titles before exiting as Managing Director /Editor -in-Chief around 1998 at 39 or there about.
Visionary Media Manager
Shehu was destined for the top in his chosen path, which is   journalism and PR. He made marks in both fields. As a  newspaper editor and media manager, he was brilliant and a  visionary.He had a keen eye for both talents and details. Thanks to his vision, he constituted a  world  class editorial Board whose membership  was drawn from the academia, the intelligentsia, the business community and top notch  technocrats.
The Board used to meet every Monday. I was the youngest member. It   had my former college principal, the no nonsense   Ado Gwaram. There was also Malam Ibrahim Muazzam of the political science department of Bayero University (BUK) and Marxist Ibrahim Bello Kano of English department. Foremost economist, Kassim Musa Bichi, Dr Hafiz Wali, former DG of National Teachers Institute (NTI), Nuuman Habib, sociologist and journalist and a host of others.
I christened the weekly rendezvous the "Monday School". I learned more and developed the confidence to engage even my tutors without being disrespectful.
Shehu also helped recruit or head hunt young promising reporters regardless of creed or   status. In the newsroom of the Triumph, wholly owned by government of Kano state were Nigerians from across cultures.There were many voices on the editorial board and the newsroom but Shehu was able to "distill" the tower of babel and produce a paper whose views were   respected and its stories often quoted by foreign media.  I recall one instance when I was the News editor; the coverage of the June 12, 1993   debacle that earned the paper rave reviews by the Lanre Idowu edited Media Review Magazine. Other times, the BBC and VOA will quote stories from the Triumph as their trusted  reference. As government paper under military regime, Shehu found a way of telling truth to power without   appearing belligerent.
One day in 1994,the then Commissioner of Information late Bashir Karaye accompanied a visiting military   governor of the neighboring state of Katsina. After a tour of the company, the visitors sat down for a chat and as unit heads, we all had a question or two to ask but the Commissioner   was throwing his weight trying to control the flow until Shehu stamped his feet on the ground and made it clear that it was "our show". The visitor backed down.
Shehu was "encyclopedic". No subject was Greek to him. Politics, Economics, Sports, Entertainment, you name it, Shehu was at home discussing. I have seen him engage intellectual power houses at close quarters. In 1991, I was nominated to attend a workshop organized by the Centre of Democratic Studies (CDS) in conjunction with the Nigeria Guild of Editors (NGE). I was still wet behind the ears. Alhaji Wada Maida was then the President of the Guild.I saw Shehu taking on Late Professor Omu Omoruiyi, the Director -General (DG) to task throwing up different alternatives and postulating different theories concerning the Transition Programme of the administration at the time.
Not a Gerontocracy
In between running a newspaper with a few hot heads like me, he found time to teach undergraduate and post graduate courses  in the Mass Communications department of BUK. In my formative years in journalism, Shehu taught me many lessons in management .I learned from him early that knowledge is power and it's the best guarantor to ascend the ladder. Once, during the general staff meeting, he pointedly said that "ability" not seniority in age was  the consideration in promotion.
"This is not gerontocracy" he said and rested the contrived agitation in the company that "greenhorns" were becoming line editors.
Shehu matured early. He became Managing Director of the Triumph at 33 and President of the Guild of Editors at thirty seven 37. Clearly he was gifted. He had a way with people. He is quick witted, always ready with a sharp one liner. Among his peers, when excited, he has a patented throaty laughter. Among his subordinates, he projects a tough exterior but deep down he really is a nice guy. Once, he assembled all of us in editorial management and chastised us for being "too nice". The title editors were quiet. But not hot headed me who retorted "you are the nicest of them all". He challenged me to give an instance and I did. The following week, a reporter did the unthinkable-he assaulted his unit head after being queried for dereliction of duties. He was dismissed at the recommendation of a disciplinary committee.
Shehu and I
I met Shehu 30 years ago. I didn't know him from Adam. He was then editor of the   TRIUMPH. It was a chance meeting. One day, I accompanied   a classmate Abdullahi Mohammed Doki to see a relative of his, called Muktar Magaji who had taken up a job there, a year earlier. Magaji was a brilliant student of Mass Communications. He was editor of the campus newspaper at the time called Bayero Beacon. The dream of every Communication undergraduate was to edit the Beacon back in the day.
On the way out, we bumped into Shehu in the corridor apparently on a mission. There was a hurried introduction by Magaji. Shehu acknowledged without breaking his pace as he headed upstairs probably to meet with the Managing Director.
A year later, I came looking for a job. Armed with nothing but my NYSC discharge certificate and photo copies of a couple of published articles in especially the Guardian and the Sunday Triumph, Magaji convinced me to meet with Shehu. I   did. It was very brief. All he asked was if I had "written" any articles in the past. He took a bird's eye view of my    "prized" article in the Guardian on Sunday when Amma Ogan was editor under the weekly "Campus Experience" column.   I think that helped made up his mind to persuade Management to give me an offer.
In the mid-80s, getting published in the Guardian as a student was huge. In the whole of Bayero University, only a few of us were that lucky to have met the high linguistic standards of the Guardian. There was a taciturn guy called Ibrahim Mohammed Sheme who blazed the trail in writing for the Guardian. He got paid the princely sum of N100. I followed suit.
From that moment, Shehu ran from pillar to post until I got the job despite a suffocating   embargo on employment nationwide by the military regime of General Ibrahim Babangida.
Within weeks, I was employed as Features Writer and member of the editorial board, thus began my career as a reporter with Shehu as my mentor.
Before I left the Triumph, I had been everything except Managing Director. I edited the Weekly broad sheet Sunday paper intermittently for five years, removed thrice by the powers that be. The first time was by Shehu himself. At the time, I heard later, I was still not ripe to be editor. I was 29.
Years later, after my sojourn as the pioneer Group Politics editor of Daily Independent, ThisDay both in Lagos and Editor of Abuja based Leadership newspaper, Shehu came looking for me to head the management of Peoples Daily. He convinced me that I had what it took to run it. I was Chief Operating officer for a record six years.
The Triumph of the 80s and early 90s produced brilliant journalists like Kabiru Yusuf Chairman of Daily Trust, late Rufai Ibrahim, the only northerner to edit the Guardian, Saleh Mari Maina, the first editor of Thisday,Sani Zorro, who was an editor in African Concord  International Magazine, Late Hajiya Bilkisu Yusuf and several others.
Once again, happy birthday sir! May your days be long. Thank you. We are here because you were there!
Ali M. Ali writes from 1st Avenue, Gwarinpa, Abuja