Memo to Minister of Defence on challenges of insecurity
Abba Dukawa
All eyes are now on retired Major General Bashir Salihi Magashi to consolidate the technical victory against   Boko Haram insurgency and other insecurity challenges facing the country.  In the early stage of Buhari's administration Boko Haram suffered one loss after another until the authority boldly declared on national television that the militants had been "technically defeated". That "technical victory", it is apparent, is fast becoming a Pyrrhic victory with the renewed wave of attacks by the insurgents on soft targets.
In a wave of attacks by various militant groups   spanning a ten year period, families have lost their loved ones. Many women are now widows. Children have become orphans with no hope for the future. Many lives and properties have been lost and a large number of citizens rendered homeless. The latest insecurity challenges facing the country are kidnapping and attacks carried out by Herdsmen on some communities in the North and South.
During your ministerial screening in the Senate when reacting to a question by the Senate Chief Whip, Orji Kalu on insurgency in the country, you have said the relationship among the service chiefs was not cordial.
Magashi assumes office as Defence Minister
What Double Ministers should do for Kano
"Regarding the issue of the service chiefs, in my own view, we are caught in a situation where you find out that each commander or service chief tries to please the nation.
"Anytime the service chiefs conduct operations, you find radio coverage that the Air Force has done this, the Army has done this; thank God we are not near the ports where we can see that the Navy is also involved.
"If the Navy was around here, then the three services would have been on the same collision course. In an ideal situation where I served as an ECOMOG commander, it was a single unit that was overseeing the needs, the aspirations, welfare of our troops in combat zones."
You also elaborated that "In Nigeria today, what we call command structure is now being seen as weakness. We have almost disseminated all our forces and I do not think the current structure is a true reflection of the manpower requirement in this country. We only have divisions probably by name but I do not think we have the required manpower to man them".
You added  that to fight an insurgency or general insecurity, the Army, Air Force and the Navy should have a common troop working together and should not operate independent of one another with a   need for  a single commander who should take care of reinforcement, operations, change of troops, among other needs.
General, you had wealth of experience in warfare having served as chief of staff ECOMOG in Liberia. What Nigerians expect is a military victory not technical victory.  Militants of all kind should be boxed into a corner where they will be forced to negotiate peace terms which should be devoid of exchange of cash.
What you and the President need to do
The only action that will curb insecurity in the country is for services chiefs to relocate to the hotspot areas. The Chief of Army Staff has accused Nigerian soldiers of not being committed so he should permanently be in Borno, where he will coordinate his troops. The Chief of Defence Staff should have an annex office in Zamfara rather than sit in the   comfort of his office in Abuja. The Chief of the Air Force needs to also be on his toes. We need a new paradigm in terms of methods and personnel to fit into the sophistication of these crimes.
Nigerians need to see a different approach in terms of choosing the right personnel to dispense with the responsibilities of safeguarding the country. The present Chiefs seem to have reached their nadir and the motivation to deliver the right modules for effective security is tellingly missing.
Some Nigerians have been saying that it is about time the President rejig his service chiefs. Let these tired legs leave the scene for more robust and result-driven younger minds that will come up with a new perspective on how to combat our insecurity challenges.
ANALYSIS: Kano has the oldest governor, ministers
The army should be trained in counter-terrorism strategies and tactics, asymmetric warfare, and desert warfare. The Nigerian military has lost its morale due to overstaying in the battlefront, lack of proper medical attention, as well as poor salary and allowances.
Those within the ranks of the military who give controversial orders that impede efforts to crush the insurgency should be court-martialled and punished appropriately. There is need to reduce the shortage of security personnel by creating  a National Guard and a Special Forces Unit tasked with the responsibility of protecting the Nigerian state from internal and external aggressors.
It is about time the President goes beyond mere sloganeering, and sprouts to action. We are tired of weather-beaten rhetoric that has become so repetitive and boring. For about ten years, the country has had its own bitter taste of different kinds of insecurities   which practically stalled development in many areas that have direct impact on human capital development indices.
Finally, I am wishing you Allah's guidance to witness real victory against all kinds of insecurities facing the country not  "technical victory".
Dukawa can be reached at abbahydukawa@gmail.com
Combating banditry through Public Relations
The Public Relations (PR) community should rise up to provide a panacea for the increasing insecurity in Nigeria through providing and leading the drive to design, and advocate for adoption of a national strategy on tackling banditry through public relations.
Using a behavior change communication strategy, the PR community can advocate to and convince state governments and the federal government to adopt its proposal to combat these menaces through a saturated media campaign using traditional, cultural and religious sentiments to quench banditry.
The Fulanis, more than any group listens to the radio. Lets us use the radio, social media, outdoor advertising, community spaces, and drama in our stations to appeal to the sensitivities of our brothers to stop the killings.
Using the Fulfude language and Hausa language in a saturated media campaign will reach the bandits, using our respected scholars in these languages to appeal to cultural and religious sensitivities can reduce the negative and destructive impact of insecurity.
The Nigerian Institute of Public Relations (NIPR) should design a discursive communication strategy as a national.intervention programme and use its influence   through deliberate advocacies to get governments to adopt its proposal.
NIPR can make a significant impact by talking directly to the  perpetrators of these heniuos crimes through cultural communication.
I hope NIPR will embrace this call and come up with a national strategy to combat banditry through PR
Karofi is a veteran journalist and communication specialist.
Childhood killer diseases: NGO gets $29m grants to reach 1m caregivers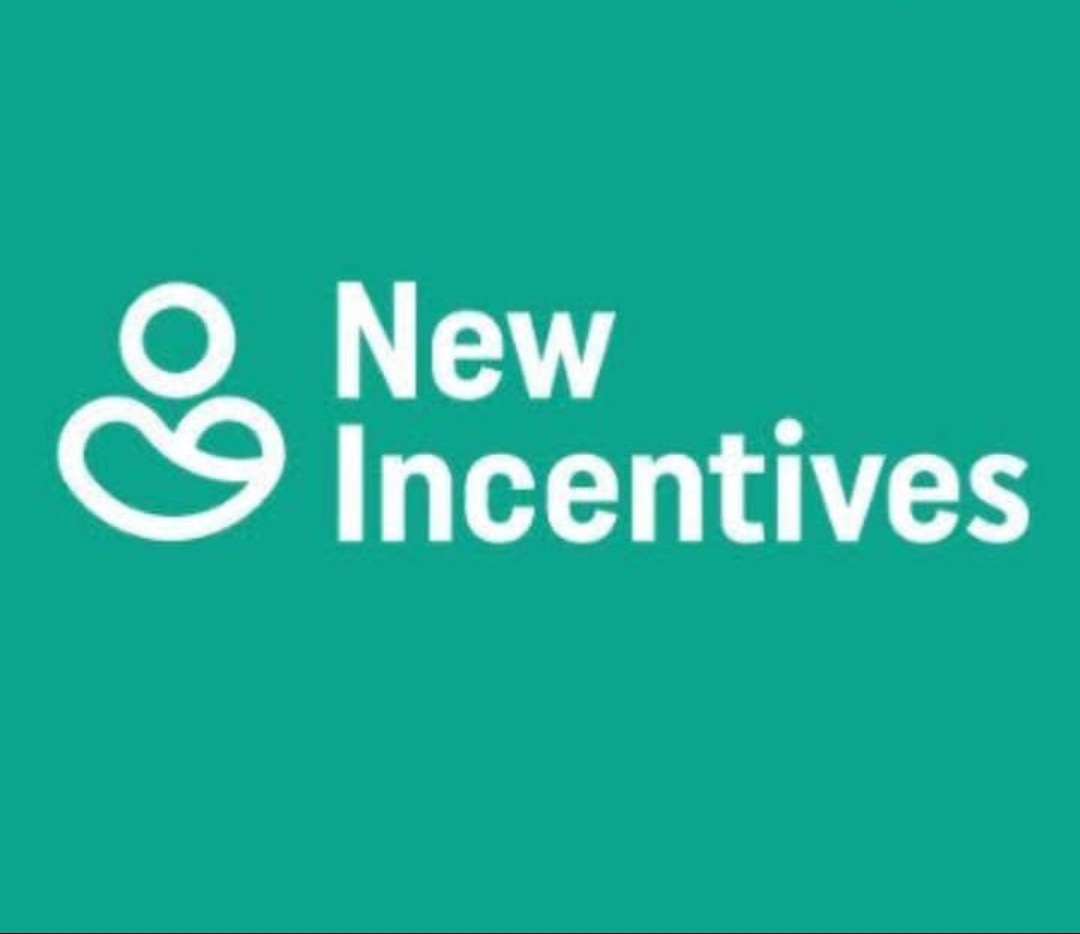 An International Non-Governmental Organization, New Incentive, said it has received a grant of $29 million under it project – All Babies Are Equal targeted to reach over one million caregivers and immunize their infants against childhood killer diseases in four Northwest States .
Kano Focus reports that the four Northern states are Katsina, Jigawa, Zamfara and Sokoto.
These childhood killer diseases include, tuberculosis, diphtheria, tetanus, whooping cough, hepatitis B, Haemophilus influenzae type B, pneumococcal disease and measles.
The Stakeholder Relations Director, of the NGO Nura Muhammad disclosed this at a stakeholders meeting with the benefiting states held in Kano.
Muhammad said the grant would be disbursed as conditional cash transfer to support the caregivers to ensure they avail their infants for the Immunization.
He said, "New Incentive – All Babies Are Equal, NI-ABAE has received commitments of over $29 million of funding over the next 3 years to reach over 1 million caregivers and their infants in Jigawa, Katsina, Zamfara, and Sokoto States.
This covers expansion to 35 LGAs with continued operations through Dec 2023.
"The organization aims to reduce child mortality through cost-effective and evidence-based health interventions.
In Nigeria, the organization operates as the All Babies Are Equal Initiative and implements the conditional cash transfers (CCT) for routine immunization (CCTs for RI) program.
"The flagship CCTs for RI program operated by ABAE disburses cash incentives to caregivers conditional on infants receiving four vaccines: BCG (against tuberculosis), PENTA (against diphtheria, tetanus, whooping cough, hepatitis B and Haemophilus influenzae type b), PCV (against pneumococcal disease), and MCV (against measles).
These vaccinations are part of the routine schedule for infant immunizations in Nigeria and are provided at no cost to the caregiver through government-supported clinics.
Upon confirmation of their infant receiving a vaccine, the caregiver receives ₦500 for the first four routine immunization visits and ₦2,000 for the fifth visit.
"The cash transfers compensate for transport, lost trading income, and waiting time while creating behavioural change through awareness of routine immunizations.
"The CCTs for RI Program has been implemented in the states of Katsina, Zamfara, 2017 while Jigawa in 2018.
To date, the program has enrolled over 390,000 infants whose caregivers have received over 1 billion naira in conditional cash transfers.
An independent impact assessment of NI-ABAE's CCTs for RI program (2017 – 2020) found that the program increases the likelihood that children would be fully immunized by 27 percentage points, and increases rates of individual vaccinations by 14 to 21 percentage points.
Beyond vaccination, the assessment found that the program contributed to improved knowledge about vaccination among caregivers in the catchment areas served by the program.
"Immunization is one of the most effective public health interventions, saving 2 to 3 million lives yearly (WHO) and there is evidence that suggests a 27 percentage points increase in the likelihood that children would be fully immunized by a conditional cash transfers for routine immunization program (NI-ABAE RCT Impact Assessment 2017-2020)," the Stakeholder Relations Director, Nura Muhammad however said.
Meet Abdul: The most talented Dabo Babies player of all time
Picking out the footballing stars of the future is a tricky task.
There are so many factors which could hinder the progression of even the most professional of teenagers.
But some do seem destined to reach the top, while others display a work ethic that's even greater than the natural talent at their disposal.
The second paragraph could be the case with Dabo Babies talented, 19-year-old forward Abdul Attacker.
He burst onto the scene when he was playing for a local club, Golden Bullet and was snapped up by famous Dabo Babes FC after the departure of former Nigeria U-20 star, Nazifi Yahaya.
And has since caught the attention of football enthusiast across the country with his brilliant display for Dabo Babes.
Abdul tormented four-time Nigeria Professional Football League Champions, Kano Pillars FC after he scored twice against the Sai Masu Gida in a friendly match before the kickoff of the second stanza of the just concluded 2020/2021 Nigeria Professional Football League season (NPFL).
He was the catalyst to Dabo Babes good run to the Kano state Tofa Premier League title driving the famous academy from game to game until they reach the final.
The dazzling forward produces mouthwatering display to earn himself accolades from the Pen Profession who could not hide their love for the next Super Star during the Tofa Premier League final.
He likes his game to that of Real Madrid forward, Karim Benzema and Bayern Munich deadly striker, Robert Lewandowski.
The 19-year-old's talent and versatility has some people wondering whether he could be a bolster for the Nigeria National U-20 team, the Flying Eagles for their upcoming assignments.
As preparations for the 2020/21 Nigeria Professional Football League season gearing towards climax, many top clubs are interested in snapping him to bolster their squad as well as few other European top teams.
He has scored 55 goals and provided further 22 assists for Dabo Babes in less than three and a half years.