Drivers block Kano road to protest KAROTA beating
Mukhtar Yahya Usman
Some truck drivers blocked the busy Bello Road roundabout in Kano metropolis over the alleged beating of a driver by Kano Road Traffic Agency (KAROTA) officials.
KANO TODAY reports that the incident happened along Ibrahim Taiwo Road at about 2:00pm and lasted for three hours on Tuesday.
The blockage affected the routes leading to Singer and Kantin Kwari Markets.
The truck driver at the center of the crisis, Kabiru Muhammad told reporters that he was arrested by KAROTA officers on a charge of using additional headlamps illegally.
"I was arrested by KAROTA men who asked me to remove the additional headlamps from my truck but I told them I couldn't remove them instantly.
"They ordered me to park but before I could comply, one of them asked me to let him drive the truck and I refused.
"He therefore insulted me and another officer hit me on the head with a bamboo stick. That's why you see all this blood." He said.
Ganduje mulls banning 'A Daidaita Sahu' in Kano – MD KAROTA
KAROTA falls short of 2018 revenue by N20 million
One of the protesting drivers, Auwal Yusuf said they blocked the road in solidarity with the fate of a fellow driver.
Mr Yusuf said they will not accept abuse of their human rights by KAROTA officials.
Police spokesperson in Kano, Abdullahi Haruna Kiyawa confirmed the incident.
Mr Kiyawa, a deputy superintendent of police said the command has dispersed the trucks and ordered the arrest of all KAROTA officials on duty at the area to investigate the matter.
However, KAROTA is yet to respond to the matter as its spokesperson Abubakar Nabulisi Kofar Na'isa's cell phone was switched off when contacted by KANO TODAY.
Emir Bayero reverses father, returns Dan Agundi to Emirate Council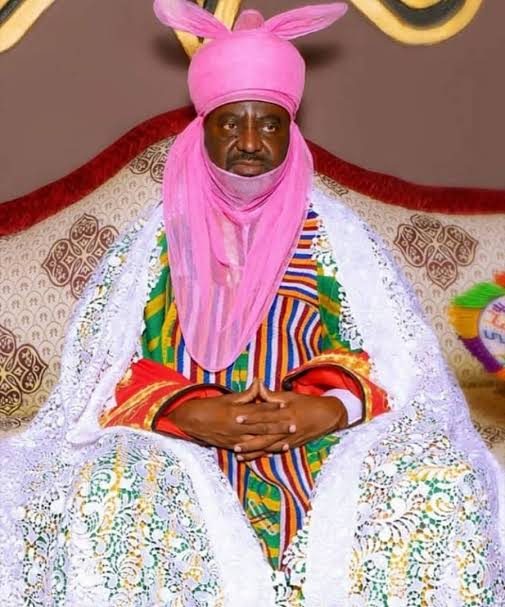 Maude Rabiu Gwadabe
The Emir of Kano Aminu Ado Bayero has approved the appointment of deposed Sarkin Dawaki Mai Tuta Aminu Babba Dan Agundi as Sarkin Dawaki Babba and member of Kano Emirate council.
Kano Focus reports that this is a reversal of the decision taken by the monarch's late father, Emir Ado Bayero who deposed Mr Dan Agundi for insubordination.
Mr Dan Agundi's new appointment is contained in a letter obtained by Kano Focus on Monday written to secretary to the state government Alhaji Usman Alhaji by deputy secretary of Kano Emirate council Sarki Waziri (Dan Rimin Kano).
The late Emir Bayero had in 2003 dethroned Dan Agundi as District Head of Gabasawa and Sarkin Dawaki Maituta over alleged insubordination.
Emir of Kano tasks TCN on electricity supply
Kano Emirate to constitute anti-rape committee
Supreme Court upholds late Bayero's deposition of Aminu Babba
Mr Dan Agundi was accused of disobeying an order from the late emir, who invited him to appear before him.
Shortly after his dethronement, Mr Dan Agundi dragged the late emir and Kano emirate council to a state high court for redress.
The high court judge, Sadi Mato ruled that Dan Agundi be reinstated and be paid all his entitlements.
However, the Kano Emirate Council appealed the judgment but the Court of Appeal also affirmed the verdict of the lower court.
The Emirate Council under deposed Emir Sanusi II, filed an appeal at the Supreme Court challenging the judgments of the two lower courts.
On June 5, 2020 – six years after the death of late Ado Bayero – the Supreme Court affirmed Emir Ado Bayero's decision of sacking Aminu Babba Dan'agundi as Sarkin Dawaki Mai Tuta and District head of Gabasawa.
Neither Emir Aminu Ado Bayero nor the Kano state Emirate Council has explained their reasons for returning Mr Dan Agundi as Council Member with the new title of Sarkin Dawaki Babba.
Meanwhile Emir Bayero has also appointed his elder brother deposed Chiroman Kano Sanusi Ado Bayero as Wamban Kano and member of Kano Emirate council.
Mr Sanusi Bayero was appointed Chiroman Kano by his father, former Emir Ado Bayero, and was believed to be his favored successor.
However, when he failed to secure the throne after his father's death, Mr Sanusi Bayero exiled himself to Abuja and refused to pay homage to Emir Sanusi II in line with Kano Emirate tradition.
His action prompted Mr Sanusi to sack him and replace him with his younger brother the present Emir of Bichi, Nasiru Ado Bayero.
The new Wamban Kano has since paid homage to Emir Bayero which signaled his resumption to the Kano Emirate fold.
Kano state government is yet to approve the new appointments.
College of Education donates house to staff who converted to Islam
Nasiru Yusuf
Sa'adatu Rimi College of Education, Kumbotso through its Charity Trust Fund, SAR-TA'AWUN, has donated a 3- Bedroom flat at Wailari Na'ibawa to one of its staff Abubakar Miller.
Kano Focus reports that Abubakar Miller accepted Islam on Thursday July 2, 2020.
Provost of the college, Yahaya Isa Bunkure said the gift was to strengthen the Islamic brotherhood.
Mr Bunkure described Malam Abubakar as a hardworking and dedicated staff who has done a lot to the development of the College and urged him to maintain the tempo.
Why I joined the Army – Kano female recruit
The beneficiary, Abubakar Miller described the day as a memorable one which he will never forget.
He said he was overwhelmed by the love, care, and brotherhood shown to him.
Mr Miller pledged to be more dedicated to his duties and prayed to Allah to grant his mercy to the college community.
Emir of Kano tasks TCN on electricity supply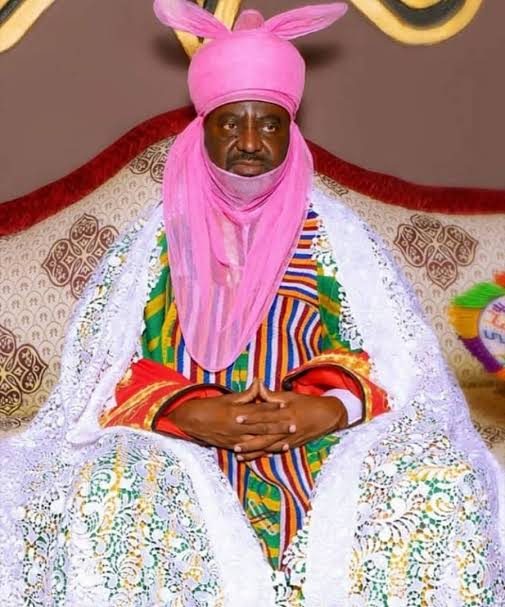 Nasiru Yusuf
The Emir of Kano Aminu Ado Bayero has tasked Transmission Company of Nigeria (TCN) to improve electricity supply in Kano.
Kano Focus reports that the Emir gave the charge while receiving the management of the company on a courtesy visit to his palace.
Mr Bayero described electricity as vital towards the socioeconomic development of any society.
He appreciated the effort of the management in addressing the electricity shortage in the country.
Why I joined the Army – Kano female recruit
Kano Emirate to constitute anti-rape committee
Kano owes foreign students N800m scholarship – Official
TCN Managing Director, Sule Ahmad Abdulaziz told the Emir that they were at the palace to intimate him on the installation of a new transformer in Bichi local government area.
It could be recalled that the Federal Government, through the Ministry of Power recently authorized the installation of a 30 MVA, 132/133 KV Mobitra transformer at Bichi.
The civil works for installation of the transformer have already commenced and when completed, the transformer will be installed under the 132KV Kano/Kankia/Katsina Line 1 at Bichi town.
Mr Abdulaziz told the Emir that  other areas that will benefit from the work include Rimin Zakara, Jogana and Walalambe all in Kano state.