Why I'm yet to appoint Commissioners – Ganduje
Maude Rabiu Gwadabe
Kano state governor Abdullahi Umar Ganduje says he is yet to form a cabinet because he is trying to compensate all the different parties and groups that supported his second term bid.
KANO FOCUS reports that Mr Ganduje, is yet to form a cabinet more than four months after taking office.
It could be recalled that the governor had formed a cabinet within three weeks of his first tenure in office.
However, Mr Ganduje said the process of nominating commissioners in his second term is taking a longer time because of the different forces that supported him during the 2019 election.
In an interview with the Hausa service of the Voice of America (VOA), Mr Ganduje said he will soon announce the names of prospective commissioners.
"Some of my former commissioners will be re-nominated while others will not.
However, those that are not returning as commissioners will still be accommodated in the government." He said.
Constitutional Provision
The 1999 constitution of the Federal Republic of Nigeria has mandated governors to nominate commissioners, who shall be screened and confirmed by the states Houses of Assembly.
Section 193 (2) provided for regular meetings of governors and deputy governors with their commissioners for the purposes of:
"(a) determining the general direction of the policies of the Government of the state;
"(b) co-ordinating the activities of the Governor, the Deputy Governor and the Commissioners of the Government of the State in the discharge of their executive responsibilities, and;
"(c) advising the Governor generally in the discharge of his executive functions, other than those functions with respect to which he is required by this Constitution to seek the advice or act on the recommendation of any other person or body."
However, the constitution did not specify a time frame for governors to ensure the establishment of a cabinet.
Political Consideration
Following the 2019 elections, only 10 out of the 36 governors in Nigeria have so far formed cabinets in their states.
In Kano, political considerations have made it difficult for the governor to form a cabinet.
In 2015, Mr Ganduje ran for election as a candidate of the Kwankwasiyya group within the APC.
It was therefore easy for the group to agree on their nominees for commissioners even before Mr Ganduje took the oath of office.
However in 2019, running as the head of his own Gandujiyya faction, Mr Ganduje needed the support of other political blocs in order to win against the Kwankwasiyya candidate after the group decamped to the opposition PDP.
Notable politicians who supported Mr Ganduje's ambition include current senator and former governor, Ibrahim Shekarau, former deputy governor, Hafiz Abubakar and a host of disgruntled Kwankwasiyya and PDP members who decamped in protest against the alleged high-handedness of the group leader, Rabiu Musa Kwankwaso.
Kano Covid-19 cases step-up to 230
Mukhtar Yahya Usman
The number of people infected with Coronavirus in Kano has stepped-up from 227 to 230 on Monday according to the Ministry of Health.
Kano focus reports that 5 new cases were confirmed after testing 280 people while no patient was discharged on Monday.
So far Kano state has tested 17,568 people of which 1,309 turned out positive.
However, 1,030 have been discharged while 52 have died.
Emir Bayero reverses father, returns Dan Agundi to Emirate Council
Meanwhile, the number of infected persons in Nigeria had risen from 18,202 on Sunday to 19482 on Monday.
According to the Nigeria Center for Disease Control (NCDC) the country on Monday recorded 595 news cases of Covid-19.
So far 33,153 persons have tested positive to Coronavirus in Nigeria.
However 13,671 have recovered, while 744 have died.
Emir Bayero reverses father, returns Dan Agundi to Emirate Council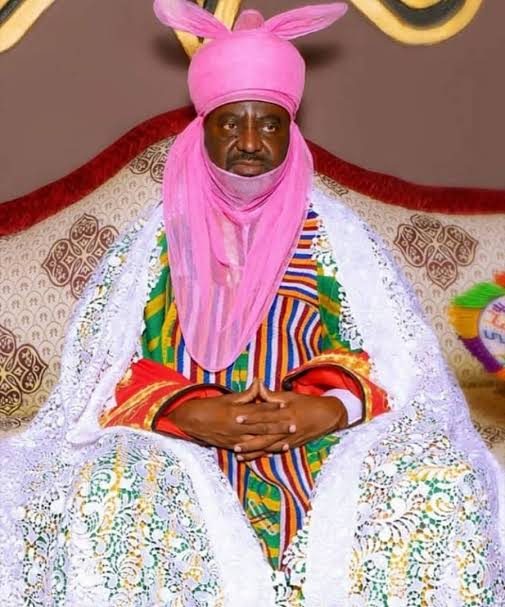 Maude Rabiu Gwadabe
The Emir of Kano Aminu Ado Bayero has approved the appointment of deposed Sarkin Dawaki Mai Tuta Aminu Babba Dan Agundi as Sarkin Dawaki Babba and member of Kano Emirate council.
Kano Focus reports that this is a reversal of the decision taken by the monarch's late father, Emir Ado Bayero who deposed Mr Dan Agundi for insubordination.
Mr Dan Agundi's new appointment is contained in a letter obtained by Kano Focus on Monday written to secretary to the state government Alhaji Usman Alhaji by deputy secretary of Kano Emirate council Sarki Waziri (Dan Rimin Kano).
The late Emir Bayero had in 2003 dethroned Dan Agundi as District Head of Gabasawa and Sarkin Dawaki Maituta over alleged insubordination.
Emir of Kano tasks TCN on electricity supply
Kano Emirate to constitute anti-rape committee
Supreme Court upholds late Bayero's deposition of Aminu Babba
Mr Dan Agundi was accused of disobeying an order from the late emir, who invited him to appear before him.
Shortly after his dethronement, Mr Dan Agundi dragged the late emir and Kano emirate council to a state high court for redress.
The high court judge, Sadi Mato ruled that Dan Agundi be reinstated and be paid all his entitlements.
However, the Kano Emirate Council appealed the judgment but the Court of Appeal also affirmed the verdict of the lower court.
The Emirate Council under deposed Emir Sanusi II, filed an appeal at the Supreme Court challenging the judgments of the two lower courts.
On June 5, 2020 – six years after the death of late Ado Bayero – the Supreme Court affirmed Emir Ado Bayero's decision of sacking Aminu Babba Dan'agundi as Sarkin Dawaki Mai Tuta and District head of Gabasawa.
Neither Emir Aminu Ado Bayero nor the Kano state Emirate Council has explained their reasons for returning Mr Dan Agundi as Council Member with the new title of Sarkin Dawaki Babba.
Meanwhile Emir Bayero has also appointed his elder brother deposed Chiroman Kano Sanusi Ado Bayero as Wamban Kano and member of Kano Emirate council.
Mr Sanusi Bayero was appointed Chiroman Kano by his father, former Emir Ado Bayero, and was believed to be his favored successor.
However, when he failed to secure the throne after his father's death, Mr Sanusi Bayero exiled himself to Abuja and refused to pay homage to Emir Sanusi II in line with Kano Emirate tradition.
His action prompted Mr Sanusi to sack him and replace him with his younger brother the present Emir of Bichi, Nasiru Ado Bayero.
The new Wamban Kano has since paid homage to Emir Bayero which signaled his resumption to the Kano Emirate fold.
Kano state government is yet to approve the new appointments.
College of Education donates house to staff who converted to Islam
Nasiru Yusuf
Sa'adatu Rimi College of Education, Kumbotso through its Charity Trust Fund, SAR-TA'AWUN, has donated a 3- Bedroom flat at Wailari Na'ibawa to one of its staff Abubakar Miller.
Kano Focus reports that Abubakar Miller accepted Islam on Thursday July 2, 2020.
Provost of the college, Yahaya Isa Bunkure said the gift was to strengthen the Islamic brotherhood.
Mr Bunkure described Malam Abubakar as a hardworking and dedicated staff who has done a lot to the development of the College and urged him to maintain the tempo.
Why I joined the Army – Kano female recruit
The beneficiary, Abubakar Miller described the day as a memorable one which he will never forget.
He said he was overwhelmed by the love, care, and brotherhood shown to him.
Mr Miller pledged to be more dedicated to his duties and prayed to Allah to grant his mercy to the college community.