Shara: Kano community where nobody has primary school certificate
By Nazifi Dawud
Three years ago, officials of the Kano state government as well as representatives of a non-governmental organization gathered on a small parcel of land beneath a giant tree in Shara–a remote farming village tucked deeply into Sumaila local government area of Kano state.
The aim of the meeting was to build a classroom block for the over 500 school-age children who were forced to stay at home or engage in hawking due to absence of a school in the village.
It was in a bid to address this concern that then Deputy Governor of Kano State, Professor Hafiz Abubakar, who doubled as the state Commissioner for Education, sent representatives to the village to assure residents that a school would be provided for their children.
Kano Focus reports that the nearest school to Shara community was located more than seven kilometers in neighbouring Matigwai village, which is separated by a ditch that often becomes over-flooded during rainy season. Currently, classes no longer hold at the community school because of the rain season.
Residents told our correspondent that when dry season sets in, children as young as five had to trek the seven kilometer distance to access the school. They added that the footpath that leads to Matigwai village is also full of thorny bushes that put the children at risk of snake bites and other harms.
It was gathered that for decades, none of the residents in Shara village was able to acquire a primary school leaving certificate due to lack of a school in the community.
At the gathering in Shara, which took place precisely in March 2016, government officials at both state and local levels made promises to erect a fully equipped classroom block on a larger piece of land donated by the community members for a school.
Idris Aliyu Rimi, the Education Secretary of the Local Education Authority (LEA) in Sumaila local government council, had told Daily Trust then that the government had not forgotten about the Shara school project.
"You should tell the community members that we are aware of their plight. But as you know, education is a costly venture. There are no projects going on anywhere because there are no funds. So, let them allow their children to continue attending the community school since a teacher has been dispatched," he had said.
Also, Umar S. Muhammad Kibiya, the Permanent Member 1 of SUBEB, then had also told the newspaper that Shara village would get a classroom block by 2017 as the project was already included in the 2017 budget.
"The village lacks a school because of a river or valley that prevents children from attending schools (elsewhere) especially during the rainy season.
"I reported the issue to the executive chairman and he directed the Director of Physical Planning and the Director, Planning and Statistics to include Shara village in our action plan for 2017 to build a classroom to accommodate the children. By 2017, Shara would enjoy a classroom by God's grace," he had said.
However, despite all these promises, Kano Focus reports that three years later, Shara community is still operating a makeshift school under a tree without instructional materials.
"All the promises that were made to us by the government officials have vanished into thin air. Our children are losing interest in education because they have been deceived over and over again by our leaders. We want our children to be educated but the government has abandoned us," Dayyabu Musa, a resident told journalists.
Another resident, Rabilu Musa, said even the teacher that was dispatched to the makeshift school became bored and stopped coming.
"Our children are now staying at home. They can't go to the school in Matigwai because they cannot cross the ditch which is flooded by rain water. It is too dangerous to cross even for an adult," he said.
Even though they were literally abandoned by government, members of Shara community have gotten assistance from the Centre for Information Technology and Development (CITAD), in order to maintain the makeshift community school.
On September 9, 2019, CITAD donated instructional materials including books, sets of uniforms and a board to the Shara school to encourage the children to continue with classes.
In his remarks, Sagir Ado, a representative of CITAD, lamented how the care-free attitude of government officials towards education is causing backwardness in Kano state.
"For three years, nobody brought a single building block in the name of constructing a classroom after series of promises. We have sent letters to lawmakers at both the state and national assembly on the need to build a school in Shara. But all our efforts have ended in vain," he said.
"If we continue like this, the residents in this village would lose interest in education. This is why we are supporting them to sustain this makeshift school in spite of the challenges.
However, Mukhtar Uba Sumaila, a representative of the Local Education Secretary, Idris Aliyu Rimi, begged the community to be patient, promising that a teacher would be dispatched to the community school while efforts would be made to provide a classroom structure in the village.
"There is a 17-member committee called the SBMC being formed at every school. I'll guide you on how to set up this committee so that the school can access benefits. I was informed that you have donated a plot of land for a proper school.
"Through the SBCM committee, you can have audience with the chairman of Sumaila local government area Ismaila Hamisu Rimi to discuss how a classroom block can be erected. In addition to this, your children can also benefit from the ongoing free feeding program" he said.
TCN creates Kano transmission region
Nasiru Yusuf
THE Transmission Company of Nigeria (TCN) has carved out a new Kano transmission region from the old Kaduna Region. 
KANO FOCUS reports that the newly established unit brings the number of TCN regional centres to 10.
The TCN believes the step will improve commercial activities in the state.
A statement issued by TCN General manager of Public Affairs Ndidi Mbah explained that the creation of the Kano Transmission Region became necessary owing to the rapid economic and industrial development being witnessed within Kano State and its environs, as well as the gradual implementation of TCN's strategic 'Nigerian Electricity Grid Maintenance, Expansion and Rehabilitation Programme (NEGMERP),' which has enabled the transmission company to complete some ongoing projects and increase the number of substations within that axis.
He said the  Kano Transmission Region had, under its supervision, one sub-regional office and several work centers, all housing 13 transmission substations (TS), including the Kumbotso TS, Dan Agundi TS, Dakata TS, Tamburawa TS, Kwanar Dangora TS, Wudil TS, Kankia TS, Katsina TS, Daura TS, Dutse TS, Hadejia TS, Azare TS, and Gagarawa TS.
The new Kano region currently according to the statement has ongoing transmission substation projects which when completed would further increase bulk transmission capacity in the new region.
The new Kano Transmission Region, the company said, would deepen operational efficiency within the region and enable its engineers to readily access and resolve technical issues within the new region.
Mbah explained that prior to the creation of the new Kano Region, major decisions had to be referred to Kaduna Region for directives, and the supply of materials was sometimes delayed due to logistic issues from Kaduna.
Mbah noted that the proximity of the new region would radically reduce downtime and eliminate time lost when materials had to be conveyed from the Kaduna Region.
DSS arrests singer accuse of blasphemy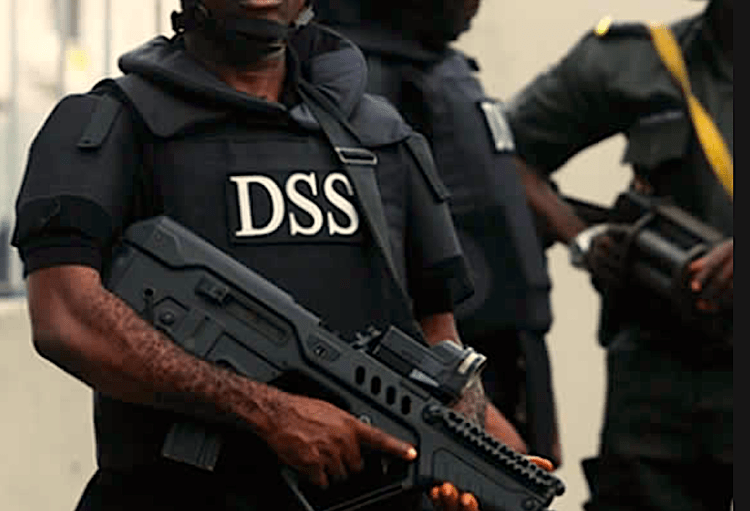 The Department of State Services have arrested another blasphemous singer, Ahmad Abdul, whose song was perceived to create chaos in Kano state.
KANO FOCUS reports that the Singer Ahmad Abdul was detained by the DSS because his free movement may likely cause violence reaction from Kano residents.
While in detention, Mr Abdul tender apology to entire Muslims, Kano state government and Islamic Scholars.
He told DSS operatives that he never thought that the song has violated Islamic teachings.
Commenting while witnessing the bail condition granted to Mr Abdul at the DSS Headquarters, Kano, the Executive Secretary of the Kano state Censorship Board Ismaila Naaba Afakallah recalled that he had received hundreds of petitions against the song from concerned citizens.
Afakallah said having realized the gravity of the song's blasphemy, he reported the singer to DSS who swung into action and arrested him at a Hotel where he was hiding for days.
Mr Abdul Father, Abdullahi Isa thanked the DSS for their timely response on the matter which saved possible outbreak of law and order.
Also in August last year, An upper Sharia court in the Hausawa Filin Hockey area of the state has found one Yahaya Sharif-Aminu guilty of committing blasphemy for a song he circulated via WhatsApp.
However, the appellate division of the High Court of Kano State had on January 21 quashed the death sentence passed on Mr Sharif-Aminu and freed him.
I'll not run for President – Muhammadu Sanusi II
Mukhtar Yahya Usman
The deposed Emir of Kano Malam Muhammadu Sunusi II says he is not interested in contesting for the presidency of Nigeria.
Kano Focus reports that Mr Sunusi revealed this at a Tijjnaniyya zikir held in Abuja on Thursday.
Muhammadu Sanusi said his current position as Tijjaniyya Khalifa in Nigeria is superior to the presidency.
The deposed Emir however said he is ready to help those he believe in their competence to win elections without his participation in politics.
"If we trust a candidate is out to serve the people, we will come out and help them.
"That is not joining politics but a civic duty to the nation and its citizens" Mr. Sanusi said.