Shara: Kano community where nobody has primary school certificate
By Nazifi Dawud
Three years ago, officials of the Kano state government as well as representatives of a non-governmental organization gathered on a small parcel of land beneath a giant tree in Shara–a remote farming village tucked deeply into Sumaila local government area of Kano state.
The aim of the meeting was to build a classroom block for the over 500 school-age children who were forced to stay at home or engage in hawking due to absence of a school in the village.
It was in a bid to address this concern that then Deputy Governor of Kano State, Professor Hafiz Abubakar, who doubled as the state Commissioner for Education, sent representatives to the village to assure residents that a school would be provided for their children.
Kano Focus reports that the nearest school to Shara community was located more than seven kilometers in neighbouring Matigwai village, which is separated by a ditch that often becomes over-flooded during rainy season. Currently, classes no longer hold at the community school because of the rain season.
Residents told our correspondent that when dry season sets in, children as young as five had to trek the seven kilometer distance to access the school. They added that the footpath that leads to Matigwai village is also full of thorny bushes that put the children at risk of snake bites and other harms.
It was gathered that for decades, none of the residents in Shara village was able to acquire a primary school leaving certificate due to lack of a school in the community.
At the gathering in Shara, which took place precisely in March 2016, government officials at both state and local levels made promises to erect a fully equipped classroom block on a larger piece of land donated by the community members for a school.
Idris Aliyu Rimi, the Education Secretary of the Local Education Authority (LEA) in Sumaila local government council, had told Daily Trust then that the government had not forgotten about the Shara school project.
"You should tell the community members that we are aware of their plight. But as you know, education is a costly venture. There are no projects going on anywhere because there are no funds. So, let them allow their children to continue attending the community school since a teacher has been dispatched," he had said.
Also, Umar S. Muhammad Kibiya, the Permanent Member 1 of SUBEB, then had also told the newspaper that Shara village would get a classroom block by 2017 as the project was already included in the 2017 budget.
"The village lacks a school because of a river or valley that prevents children from attending schools (elsewhere) especially during the rainy season.
"I reported the issue to the executive chairman and he directed the Director of Physical Planning and the Director, Planning and Statistics to include Shara village in our action plan for 2017 to build a classroom to accommodate the children. By 2017, Shara would enjoy a classroom by God's grace," he had said.
However, despite all these promises, Kano Focus reports that three years later, Shara community is still operating a makeshift school under a tree without instructional materials.
"All the promises that were made to us by the government officials have vanished into thin air. Our children are losing interest in education because they have been deceived over and over again by our leaders. We want our children to be educated but the government has abandoned us," Dayyabu Musa, a resident told journalists.
Another resident, Rabilu Musa, said even the teacher that was dispatched to the makeshift school became bored and stopped coming.
"Our children are now staying at home. They can't go to the school in Matigwai because they cannot cross the ditch which is flooded by rain water. It is too dangerous to cross even for an adult," he said.
Even though they were literally abandoned by government, members of Shara community have gotten assistance from the Centre for Information Technology and Development (CITAD), in order to maintain the makeshift community school.
On September 9, 2019, CITAD donated instructional materials including books, sets of uniforms and a board to the Shara school to encourage the children to continue with classes.
In his remarks, Sagir Ado, a representative of CITAD, lamented how the care-free attitude of government officials towards education is causing backwardness in Kano state.
"For three years, nobody brought a single building block in the name of constructing a classroom after series of promises. We have sent letters to lawmakers at both the state and national assembly on the need to build a school in Shara. But all our efforts have ended in vain," he said.
"If we continue like this, the residents in this village would lose interest in education. This is why we are supporting them to sustain this makeshift school in spite of the challenges.
However, Mukhtar Uba Sumaila, a representative of the Local Education Secretary, Idris Aliyu Rimi, begged the community to be patient, promising that a teacher would be dispatched to the community school while efforts would be made to provide a classroom structure in the village.
"There is a 17-member committee called the SBMC being formed at every school. I'll guide you on how to set up this committee so that the school can access benefits. I was informed that you have donated a plot of land for a proper school.
"Through the SBCM committee, you can have audience with the chairman of Sumaila local government area Ismaila Hamisu Rimi to discuss how a classroom block can be erected. In addition to this, your children can also benefit from the ongoing free feeding program" he said.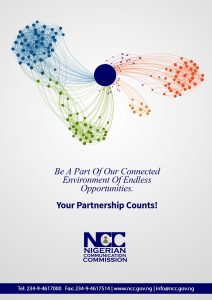 Bappah Idris appointed registrar of Dental Technologists Registration Board
Mukhtar Yahya Usman
The federal government has approved the appointment of Bappah Ahmed Idris as the new Registrar, Dental Technologists Registration Board of Nigeria (DTRBN).
This was revealed in statement signed by the spokesperson of the Federal Ministry of Health, Eunice Akro, on Thursday.
Mr Idris' appointment letter was signed by the Minister of State for Health, Olorunnimbe Mamora.
Congratulating Mr Idris, Mr Mamora reminded him of "the enormous responsibilities of his office and the expectations of the Government and Nigerians from him towards achieving efficient regulatory functions of the Board".
Mr Idris, was until his appointment, a Chief Dental Technologist at the Dental and Maxillofacial department of Aminu Kano Teaching Hospital (AKTH).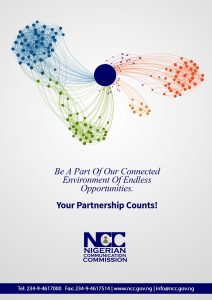 Hisbah, village head to pay N300,000 for arresting man over 'strange' Islam practice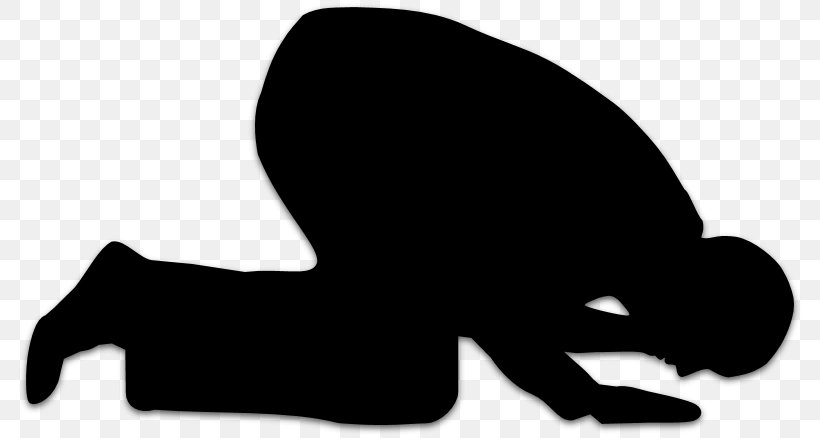 Mukhtar Yahya Usman
A federal high court sitting in Kano under Justice A. O. Aguata has ordered the Kano State Hisbah Command to pay a sum of N300,000 to one Yunusa Hamza for denying him his right to practice Islam the way he understands it.
KANO FOCUS reports that Mr Hamza, had filed a case before the federal high court in Kano, accusing the Hisbah command, his in-laws and the village head of Utai in Wudil local government area of the state, of "trying to teach him religion."
Mr Hamza, through his counsel Barrister Sale Idris Bello, maintained that the respondents have no right to stop him from practicing his religion the way he perceives it.
It was learnt that Mr Hamza was arrested by personnel of the Hisbah command for allegedly performing only on raka'a (unit) of prayer and prostrating once in each of his five daily prayers.
He had also reportedly ordered his wife to perform her prayers in the same awkward way.
But Mr Hamza's in-laws intervened and stopped his wife from practicing her husband's version of religion, and reported him to the village head of Utai.
The plaintiff was said to have been handed over to the police who also handed him over to the Hisbah command in Wudil.
Mr Hamza alleged that he was later transferred to the Hisbah command headquarters in Kano city, where he was allegedly tortured, adding that this was the reason he filed a case in court to seek redress.
In his ruling, Justice Aguata ordered the Kano Hisbah command, its commander, and the village head of Utai to pay the plaintiff  a sum of N300,000 as fine for trying to deny him his right of religion.
Mr Hamza had prayed the court to force the defendants to pay him N5 million as compensation, alleging torture.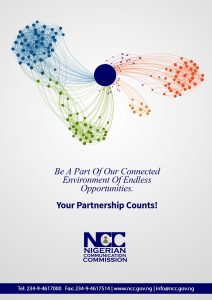 Kano Council of Ulama rejects Ganduje's Almajiri ban
Nasiru Yusuf
The Kano State Council of Ulama has rejected Governor Abdullahi Ganduje's decision to proscribe child beggars popularly known as almajirai  from roaming the streets across the state to beg for alms.
Mr Ganduje, who announced the ban on Tuesday  also threatened to arrest and prosecute any parent that allows their children to roam the streets.
The governor warned that henceforth any teacher with pupils under the Almajiri school arrangement must accept the new approach put in place by the state government, explaining that, "if you think you cannot accept that then you leave the state."
"When beggars are caught, it is not only that beggar is caught, but his parents or guardians. Such parents or guardians would be taken to court for disrespecting our laws," Mr Ganduje said.
'Not serious'
However, in an interview with KANO FOCUS on Wednesday, Chairman of the Ulama Council, Sheikh Ibrahim Khalil said the ban on almajirai  "is not feasible and the government is not serious".
According to him, necessary steps towards curtailing the practice have not been taken or put in place before taking the decision.
"To us at the Council of Ulama, the government can not do it and is not serious about it. They are just doing it to appease their masters abroad, or get their money or some kind of noise making.
"Or they might have been accused of something from somewhere for which they simply organise a ceremony and that is all. That is our opinion" he said.
Different type of beggars
Sheikh Khalil, a renowned Islamic scholar, who had advocated against street begging gave a brief history of efforts made in the past to curtail the menace but failed "because serious and necessary measures were not taken."
He  said the real street beggars should be identified.
"The right steps to follow in banning street begging include: the Quranic clerics involved have to be identified because there are street beggars who are Quranic students.
"And there are beggars who were sent by their parents from the rural areas to come and be begging in the urban areas, there is also another form of begging by some physically challenged individuals.
"All these forms of street beggars need to be identified and each one addressed accordingly. But they have not done that.
"So, for the ban to work, there has to be a cooperation between the government and the Quranic clerics. You have to sit with them and understand why they engage in begging, get some statistics, know the total number of those engaging in street begging among them.
"If you identify all these, it is then that you will come to know exactly beggars that are not Almajiris Quranic students," Sheikh Khalil explained.
'Join hands with neighbouring states'
The cleric also observed that Kano state cannot unilaterally end street begging without collaborating with neighboring states.
"More so, you can not stop begging in the state without joining hands with the neighbouring states.
"If you recall, there was the case of a man who sent three of his children to the city to be begging for sustenance because he wanted to place his new wife in the room they were occupying.
"You can see that these kids are not necessarily Almajiris or Quranic pupils.
"Therefore, you need statistics of the real situation, know the total number of the Quranic teachers, the total number of the Quranic schools and their pupils, know exactly who the real Almajiris are first.
"You will then know their needs understand their problems and then proffer the right solutions. "You can decide to cater for them or send them back to their homes. But you have not conducted all these," he advised.