Shara: Kano community where nobody has primary school certificate
By Nazifi Dawud
Three years ago, officials of the Kano state government as well as representatives of a non-governmental organization gathered on a small parcel of land beneath a giant tree in Shara–a remote farming village tucked deeply into Sumaila local government area of Kano state.
The aim of the meeting was to build a classroom block for the over 500 school-age children who were forced to stay at home or engage in hawking due to absence of a school in the village.
It was in a bid to address this concern that then Deputy Governor of Kano State, Professor Hafiz Abubakar, who doubled as the state Commissioner for Education, sent representatives to the village to assure residents that a school would be provided for their children.
Kano Focus reports that the nearest school to Shara community was located more than seven kilometers in neighbouring Matigwai village, which is separated by a ditch that often becomes over-flooded during rainy season. Currently, classes no longer hold at the community school because of the rain season.
Residents told our correspondent that when dry season sets in, children as young as five had to trek the seven kilometer distance to access the school. They added that the footpath that leads to Matigwai village is also full of thorny bushes that put the children at risk of snake bites and other harms.
It was gathered that for decades, none of the residents in Shara village was able to acquire a primary school leaving certificate due to lack of a school in the community.
At the gathering in Shara, which took place precisely in March 2016, government officials at both state and local levels made promises to erect a fully equipped classroom block on a larger piece of land donated by the community members for a school.
Idris Aliyu Rimi, the Education Secretary of the Local Education Authority (LEA) in Sumaila local government council, had told Daily Trust then that the government had not forgotten about the Shara school project.
"You should tell the community members that we are aware of their plight. But as you know, education is a costly venture. There are no projects going on anywhere because there are no funds. So, let them allow their children to continue attending the community school since a teacher has been dispatched," he had said.
Also, Umar S. Muhammad Kibiya, the Permanent Member 1 of SUBEB, then had also told the newspaper that Shara village would get a classroom block by 2017 as the project was already included in the 2017 budget.
"The village lacks a school because of a river or valley that prevents children from attending schools (elsewhere) especially during the rainy season.
"I reported the issue to the executive chairman and he directed the Director of Physical Planning and the Director, Planning and Statistics to include Shara village in our action plan for 2017 to build a classroom to accommodate the children. By 2017, Shara would enjoy a classroom by God's grace," he had said.
However, despite all these promises, Kano Focus reports that three years later, Shara community is still operating a makeshift school under a tree without instructional materials.
"All the promises that were made to us by the government officials have vanished into thin air. Our children are losing interest in education because they have been deceived over and over again by our leaders. We want our children to be educated but the government has abandoned us," Dayyabu Musa, a resident told journalists.
Another resident, Rabilu Musa, said even the teacher that was dispatched to the makeshift school became bored and stopped coming.
"Our children are now staying at home. They can't go to the school in Matigwai because they cannot cross the ditch which is flooded by rain water. It is too dangerous to cross even for an adult," he said.
Even though they were literally abandoned by government, members of Shara community have gotten assistance from the Centre for Information Technology and Development (CITAD), in order to maintain the makeshift community school.
On September 9, 2019, CITAD donated instructional materials including books, sets of uniforms and a board to the Shara school to encourage the children to continue with classes.
In his remarks, Sagir Ado, a representative of CITAD, lamented how the care-free attitude of government officials towards education is causing backwardness in Kano state.
"For three years, nobody brought a single building block in the name of constructing a classroom after series of promises. We have sent letters to lawmakers at both the state and national assembly on the need to build a school in Shara. But all our efforts have ended in vain," he said.
"If we continue like this, the residents in this village would lose interest in education. This is why we are supporting them to sustain this makeshift school in spite of the challenges.
However, Mukhtar Uba Sumaila, a representative of the Local Education Secretary, Idris Aliyu Rimi, begged the community to be patient, promising that a teacher would be dispatched to the community school while efforts would be made to provide a classroom structure in the village.
"There is a 17-member committee called the SBMC being formed at every school. I'll guide you on how to set up this committee so that the school can access benefits. I was informed that you have donated a plot of land for a proper school.
"Through the SBCM committee, you can have audience with the chairman of Sumaila local government area Ismaila Hamisu Rimi to discuss how a classroom block can be erected. In addition to this, your children can also benefit from the ongoing free feeding program" he said.
Photo News: Emir Sanusi visits Sultan of Sokoto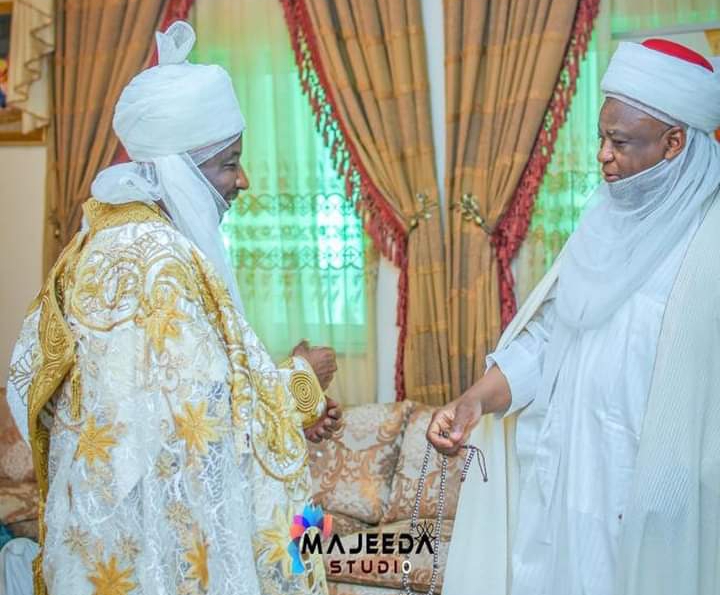 The former Emir of Kano has on Monday paid a courtesy visit to Sultan of Sokoto Muhammad Sa'ad Abubakar lll.
Kano Focus reports that the pictures of the visit were published on a Facebook page linked to former Emir named 'Sanusi ll Dynasty'.
Though the reason of the visit was not stated, but the former Emir has paid similar visit to Lamido of Adamawa in his capacity as leader of Tijjaniyya sect in Nigeria.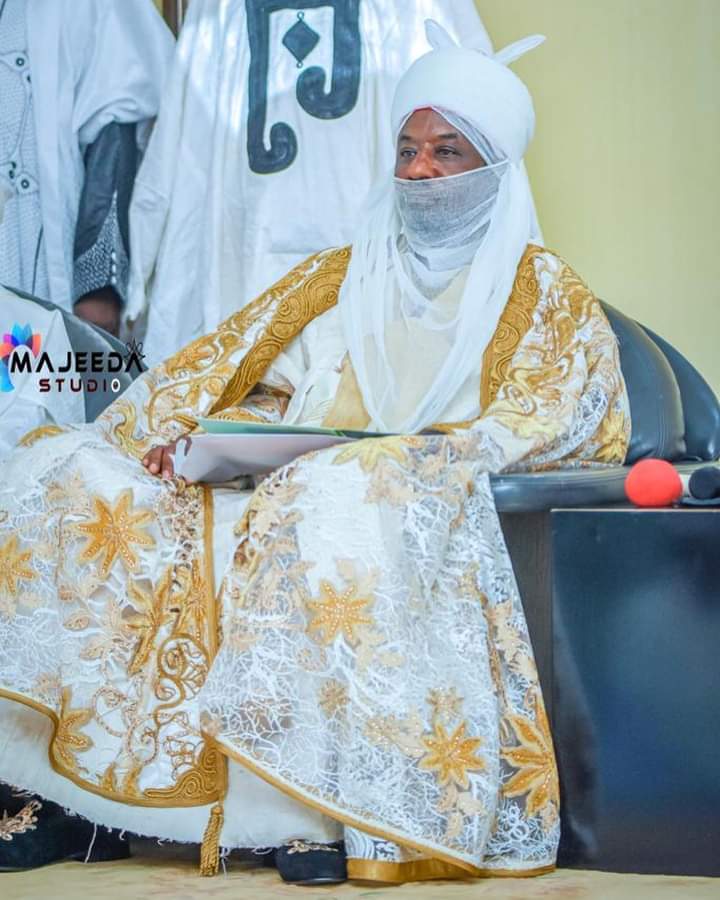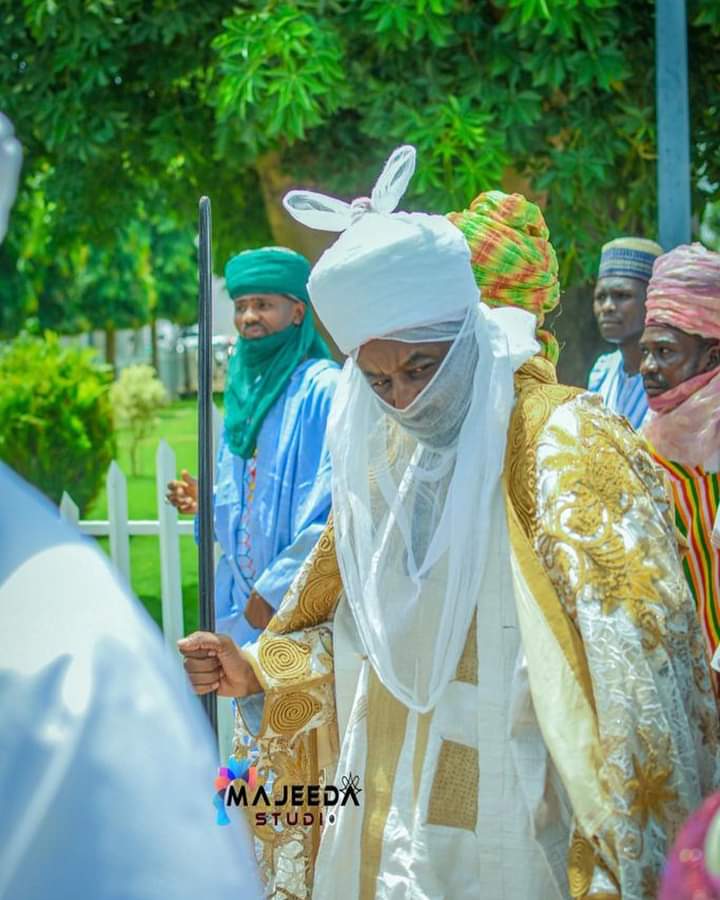 Kano to revive bilateral relationship with Pakistan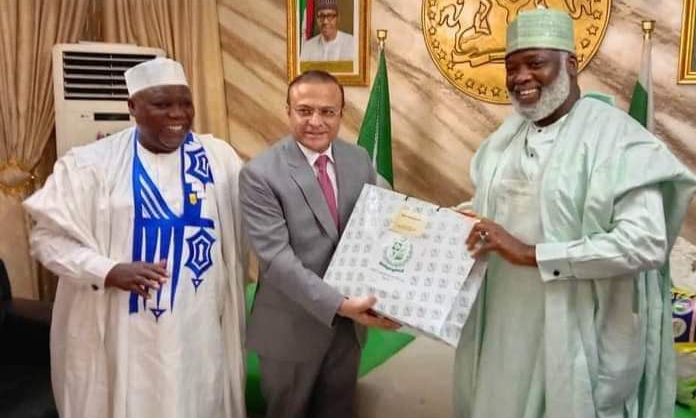 Aminu Abdullahi
Kano State Government has expressed commitment to revive the long existing relationship with Pakistan.
KANO FOCUS reports that Governor Abdullahi Umar Ganduje gave the assurance on monday while receiving the Pakistani High Commissioner to Nigeria Muhammad Tayyab Azam at the Government House.
Ganduje represented by his deputy Nasiru Yusuf Gawuna said Kano endowed with lots of potentials is open for people to come and invest, particularly those from Pakistan.
"We are happy for showing commitment towards reviving the long relationship between us. I can remember the partnership we have in the engagement of Pakistani teachers in our schools which has yielded a lot today."
"Even in the area of agricultural mechanization we have partnered with Pakistan especially in the supply of tractors to our farmers,therefore I feel if we continue to explore agriculture it will be beneficial to both Kano and Pakistan".
The Governor also commended Pakistan for showing interest in reviving the bilateral relationship with Kano State.
In his remarks the Pakistani High Commissioner Muhammad Tayyab Azam described the visit to Kano as historic and important being the first state he visited since assuming office.
"I know the importance of Kano as hub of business in Nigeria, after Lagos Kano is next where there is business opportunity".
"There was a time in Kano when most schools   have many Pakistani teachers..my aim is to bring back that relationship".
He however pointed out that Kano and Pakistan have similarities in both values and culture therefore it is important to deepen the relationship so as to sustain the partnership in  the areas of health and agriculture as that will create opportunities for our people towards boosting the economy.
The High Commissioner was accompanied during the visit by Pakistani Consul General in Kano Ahmed Ibrahim Yakasai.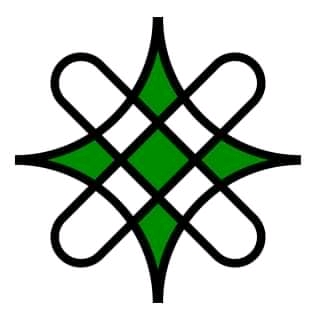 The Arewa Consultative Forum ( ACF) has resuscitated it Kano State chapter and nominated a 14- member Interim Executive Committee to run its affairs for the next six months.
Kano Focus reports that the Forum has mandated the new leadership to organise a general congress that may elect a new council.
A statement issued on Monday by the publicity secretary of the Forum Bello Sani Galadanchi reported that at the inaugural ceremony presided by a member of ACF Board of Trustees, Halliru Akilu, the non- partisan voluntary organization also nominated delegates to its National Executive Committee ( NEC) engagements.
Akilu, a retired Brigadier- General, tasked the new leadership to work in unity, and restore all ACF organs and activities for the betterment of our society.
He stressed that the ACF which is apolitical, believes in the unity of the country, but aspires to see the glory of the north restored, and the economic fortunes of the region tapped for the greater benefit of our people and the nation as a whole.
In his acceptance speech, the new Chairman of the ACF Interim Committee, NaShehu Hassan Abubakar thanked the congregation for finding him worthy of the enormous responsibility.
Abubakar, a retired Air Vice Marshall (AVM) assured the ACF National body and people of Kano State of his determination to steer the ship creditably, selflessly and in strict compliance with ACF desire to improve the lot of our people, as well as agitate for their rights.
Other committee members nominated at the ceremony include Aishatu Yakubu Maijama'a (Deputy Chairperson); Shehu Aliyu (Vice- Chairman); Muhammad Mustapha Yahaya (Secretary); Sani Bala Tela (Assistant Secretary); Rabia Hussein Adamu (Treasurer); and Mairo Bello (Assistant Treasurer).
Others   are Mahadi Sadiq Abubakar, (Financial Secretary);  Hafsat Namadi Bebeji (Assistant Financial Secretary); Bello Sani Galadanchi (Publicity Secretary); Tanimu Ibrahim Getso (Assistant  Publicity Secretary); Kabir Mukhtar (Legal Adviser); Muhammad Kabir Haruna (Assistant Legal Adviser); and Azimi Namadi Bebeji (Auditor).
The inaugural ceremony attracted Youth and Women wings of the ACF whose members were nominated into both the executive committee and the NEC.
Arewa Consultative Forum (ACF) is apolitical and socio-cultural association of leaders in Northern Nigeria formed in 2000 to protect Northern interest in the political scene.