How renewed KAROTA fury hurts Kano road users
By Mukhtar Yahya Usman
On 8 September, 2019, just like any ordinary day, Yusuf Baba had left his pregnant wife and five children at home.
As he rode on his motorcycle on his way to the Kano Sports Commission along Club Road in Nasarawa local government area of Kano state, where he served as a weightlifting coach, it never crossed his mind that it was his last day on earth.
Mr Baba was just a few meters to his destination when, without warning, a dark blue Volkswagen saloon car, swerved to his side of the road on top speed and crushed him to death.
An eyewitness told Kano Focus that the commercial vehicle, with registration number KTG 174 AA, had the accident due to a nasty struggle for control of its steering wheel between its driver and a personnel of the Kano Road Traffic Agency (KAROTA), who was determined to stop the driver from fleeing.
This was how Mr Baba's wife, Zainab was widowed and his five children orphaned in one of the several reckless confrontations between overzealous KAROTA officers and road users that often disregard traffic rules.
It was one death too many for the family as Mr Baba left behind a mentally disabled son, Umar, who relied totally on his father for his monthly follow up at a psychiatric hospital in Kano, where he receives expensive medications.
In addition, Zainab's unborn child has also been deprived of its father.
Both the KAROTA officer and the driver of the Golf car were subsequently arrested and detained by the Kano Police Command.
About a week earlier, some KAROTA officials had also flagged down a trailer truck at Ibrahim Taiwo Road by Bello Road roundabout and attempted to arrest the driver on a charge of unlawfully using additional headlamps.
It was learnt that the KAROTA personnel ordered the driver, Kabiru Muhammad to park but before he could comply, one of them reportedly requested to drive the truck, a demand the driver refused.
Without warning, the angry traffic official insulted Mr Muhammad just as another hit him on the head with a stick, causing him a serious injury from which blood gushed out and covered his face and clothing.
In protest at the maltreatment of their colleague, other truck drivers turned off their engines in the middle of the road, causing a massive traffic gridlock that was only cleared after the arrival of police operatives who arrested the errant KAROTA officials.
On August 15, 2019, a magistrate court sentenced a KAROTA official to jail after he was found guilty of hitting one Hassan Zamzam with a stick in the leg and inflicting a fracture on him.
The victim was attacked by the angry KAROTA officer for allegedly beating traffic.
Kano Focus reports that the air waves in Kano are replete with complaints on excesses of KAROTA officers on the roads, especially their act of carrying sticks which they routinely use to smash heads and windshields of motorists, tricycle riders and other vehicle owners who dared to cross paths with them.
The renewed vigour of KAROTA officials in assaulting motorists manifested since the appointment of the agency's new Managing Director, Bappa Babba DanAgundi, a former lawmaker at the Kano state House of Assembly, who failed in his re-election bid during the 2019 general elections.
It was under Mr DanAgundi's leadership that KAROTA operatives started using sticks that are painted in the yellow and black colours of the agency to assault motorists and other road users who violate traffic rules.
Commercial drivers often complain of being extorted and forced to pay exorbitant fines, which are higher than those charged by any of the federal agencies that supervise road safety.
As a result, many commercial motorists have stopped transporting traders to Kano, causing a sharp decline in commerce and trade, a situation that threatens the economic prosperity of the state.
Since it was established in 2014 by former Governor Rabiu Musa Kwankwaso, KAROTA has been a fiery traffic outfit that attracts anger and hatred due to its persistent clashes with motorists in the course of enforcing traffic rules.
Even though it has succeeded in restoring sanity and instilling discipline in Kano's erstwhile lawless motorists, recently, the agency has been accused of contradicting its own motto: "Sanity and Safety" by chasing moving vehicles to the point of causing accidents and in some cases leading to serious injuries or outright loss of lives.
Observers have also pointed out that while KAROTA is harsh on poor and weak road users especially commercial vehicle owners who are struggling to make ends meet, they often fail to punish powerful politicians and security agencies who move in convoys and break traffic rules with impunity.
"This leaves us with no option that to believe that the rules are meant to punish only the weak and the poor and also serve as a means of extorting and further impoverishing them, while allowing the rich and powerful to do as they please," a driver Garba Adamu told our correspondent.
"The government should overhaul KAROTA in order to make them more humane in their operations," he added.
However, in his reaction, the KAROTA Managing director Bappa Babban Danagundi has explained why personnel of the agency carry sticks on the roads while controlling traffic in Kano city.
Dan-Agundi said KAROTA officers are using sticks to protect themselves from attacks by angry motorists and other road users who are not happy with how the traffic officials conduct their duty.
He said many KAROTA personnel have been attacked by errant motorists, adding that some of them are still in hospital with fractures and other serious injuries.
Although Dr. Dan-Agundi admitted that using weapons is against the laws of KAROTA, he however, pointed that the Nigerian Constitution has given citizens the right to defend themselves from harm including government officials.
He also said that apart from restoring sanity on Kano roads, KAROTA officials have been commended by security agencies for arresting a fake soldier and handing him over to the appropriate authority for prosecution.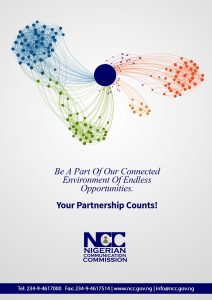 Sulaiman's Kano girlfriend surfaces, speaks on boyfriend's American lover
Nazifi Dawud
Nafisa Tahir, the Hausa girlfriend of Sulaiman Isah, the 26-year-old Instagram lover of an American woman Ms Janine Sanchez, has emerged from the shadows to speak on her now ex-boyfriend's new found love.
Ms Nafisa, who spoke to famous broadcast journalist Salisu Zango, said she was not perturbed by Mr Sulaiman's romance with 46-year-old Ms Sanchez, who came all the way from the United States to meet and propose marriage to the young man.
KANO FOCUS reports that Ms Sanchez fell in love with Mr Sulaiman after they met on social network app Instagram over 10 months ago.
The American mom of two has already declared her intention to marry Mr Sulaiman and move with him to the United States in March, 2020.
Mr Sulaiman's parents have given their blessings to Ms Sanchez's proposal to marry their son.
His father, Mr Isa, a retired police officer had told Kano Focus that he had no objection his son's relationship to the American woman as long as she agrees to sponsor Mr Sulaiman's education and allow him to retain his Islamic faith.
However, Ms Nafisa said though she felt betrayed but she was happy that her ex boyfriend has revealed his "true colours" early enough.
She said she was glad Mr Sanchez's emergence had exposed Mr Sulaiman's "hidden character", adding that she wished the lovers well.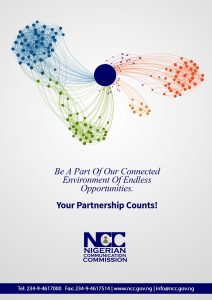 Kano youths form business group to tackle unemployment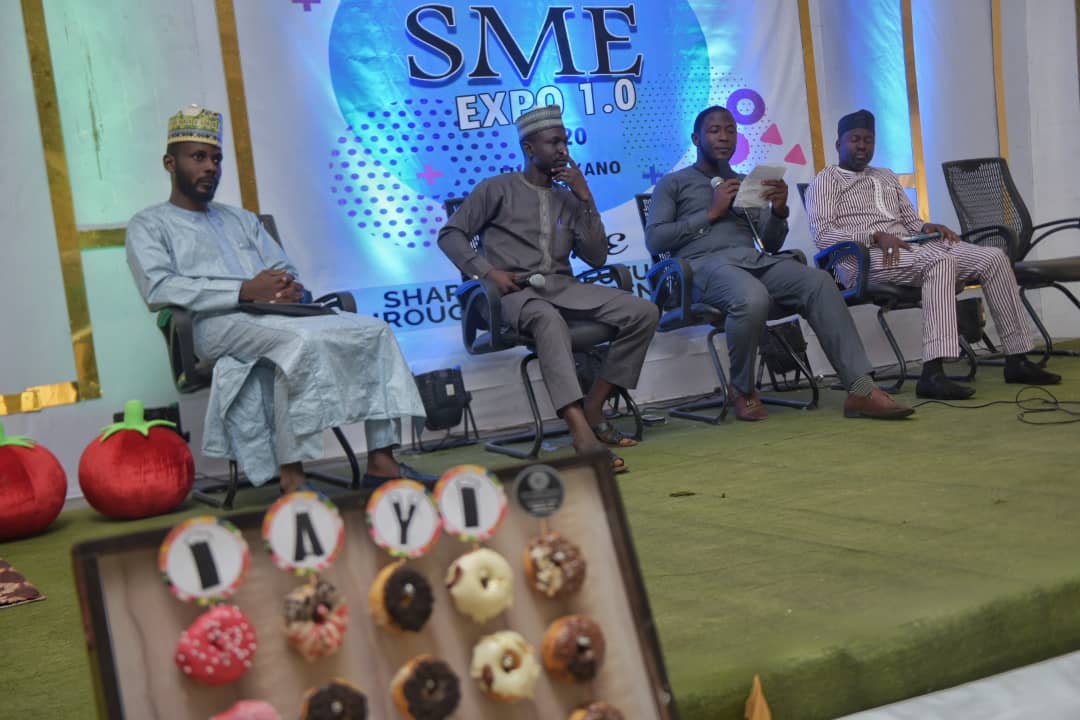 Nazifi Dawud
A collection of youths in Kano state have formed an entrepreneurship group, Inspire Arewa Youths Initiative (IAYA) to provide online and digital marketing skills that would help in tackling unemployment in the state.
Chairman of the group, Muhammad Sani Ibrahim, told Kano Focus on Sunday, during the  IAYA launching programme that he collaborated with 20 other like-minded persons to make the idea a reality.
He said the programme, titled SME 1.0, was conceived for members to showcase their businesses and ideas in an "original way", that would attract customers for them without much challenge.
Mr Ibrahim also explained that young entrepreneurs would also receive training in online business strategies, which he said would make it possible for people to start businesss with zero capital.
"With online marketing, someone can start a business with zero capital just by snapping pictures of textile commodities in Kwari market for instance. When that person posts the pictures online, he can attract customers for whom he can get the goods without spending much money," he said.
He further explained that IAYA is divided into different aspects of entrepreneurship including photography, fashion, beauty and catering clusters.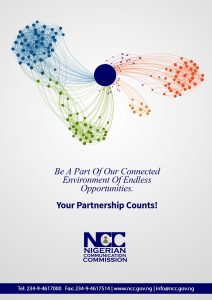 Await Allah's judgement, Abba tells Supreme Court as Ganduje offers olive branch
Nazifi Dawud
Abba Yusuf, governorship candidate of the opposition Peoples Democratic Party (PDP) in Kano state has told justices of the Supreme Court, who dismissed his petition against Governor Abdullahi Ganduje of All Progressives Congress (APC)– to await the judgement of Allah.
Kano Focus reports that a panel of five justices led by Justice Sylvester Ungwuta at the Supreme Court on Monday upheld Mr Ganduje as the duly elected governor of Kano state, throwing away Mr Abba's petition.
In his reaction, Mr Abba said the verdict "further confirms the connivance of the allied forces of election robbery who are oppressors of the Nigerian democracy".
"Considering the overwhelming evidences presented by the eminent team of experienced lawyers, one cannot imagine how these agents of tyranny and undemocratic principles joined hands to rob the good people of Kano their mandate.
"However, we have seen the worst of what they can do, so they should await the judgment of the Almighty Allah, which they cannot avoid," he said in a statement signed by his spokesperson Sanusi Bature Dawakin Tofa.
Join me to develop Kano–Ganduje
However, Mr Abba's opponent Mr Ganduje called on the opposition PDP "to come and join hands with him for the continued development of the state."
The governor, in a statement by Abba Anwar, his chief press secretary said he thanked Allah for his victory at the supreme court.
"We thank Allah for the victory that made it possible for the Supreme Court to reaffirm our victory after Election Petition Tribunal and Court of Appeal judgements. We also thank Kano people for peaceful conduct of their affairs," Mr Ganduje said.
"Whoever believes and depends on Allah, will always see light at the beginning, mid and end of the tunnel, no matter the circumstances.
"We also commend all the Judges who partook in this exercise of deepening democracy. This shows the commitment of our judiciary in strengthening our democracy. This is highly commendable.
"I insist that our opposition should come and join us to move the state forward. We have a lot of developmental projects on ground. And more are coming. Our free and compulsory education policy needs all hands on deck. Our security system also needs all and sundry. Among others," he added.