How renewed KAROTA fury hurts Kano road users
By Mukhtar Yahya Usman
On 8 September, 2019, just like any ordinary day, Yusuf Baba had left his pregnant wife and five children at home.
As he rode on his motorcycle on his way to the Kano Sports Commission along Club Road in Nasarawa local government area of Kano state, where he served as a weightlifting coach, it never crossed his mind that it was his last day on earth.
Mr Baba was just a few meters to his destination when, without warning, a dark blue Volkswagen saloon car, swerved to his side of the road on top speed and crushed him to death.
An eyewitness told Kano Focus that the commercial vehicle, with registration number KTG 174 AA, had the accident due to a nasty struggle for control of its steering wheel between its driver and a personnel of the Kano Road Traffic Agency (KAROTA), who was determined to stop the driver from fleeing.
This was how Mr Baba's wife, Zainab was widowed and his five children orphaned in one of the several reckless confrontations between overzealous KAROTA officers and road users that often disregard traffic rules.
It was one death too many for the family as Mr Baba left behind a mentally disabled son, Umar, who relied totally on his father for his monthly follow up at a psychiatric hospital in Kano, where he receives expensive medications.
In addition, Zainab's unborn child has also been deprived of its father.
Both the KAROTA officer and the driver of the Golf car were subsequently arrested and detained by the Kano Police Command.
About a week earlier, some KAROTA officials had also flagged down a trailer truck at Ibrahim Taiwo Road by Bello Road roundabout and attempted to arrest the driver on a charge of unlawfully using additional headlamps.
It was learnt that the KAROTA personnel ordered the driver, Kabiru Muhammad to park but before he could comply, one of them reportedly requested to drive the truck, a demand the driver refused.
Without warning, the angry traffic official insulted Mr Muhammad just as another hit him on the head with a stick, causing him a serious injury from which blood gushed out and covered his face and clothing.
In protest at the maltreatment of their colleague, other truck drivers turned off their engines in the middle of the road, causing a massive traffic gridlock that was only cleared after the arrival of police operatives who arrested the errant KAROTA officials.
On August 15, 2019, a magistrate court sentenced a KAROTA official to jail after he was found guilty of hitting one Hassan Zamzam with a stick in the leg and inflicting a fracture on him.
The victim was attacked by the angry KAROTA officer for allegedly beating traffic.
Kano Focus reports that the air waves in Kano are replete with complaints on excesses of KAROTA officers on the roads, especially their act of carrying sticks which they routinely use to smash heads and windshields of motorists, tricycle riders and other vehicle owners who dared to cross paths with them.
The renewed vigour of KAROTA officials in assaulting motorists manifested since the appointment of the agency's new Managing Director, Bappa Babba DanAgundi, a former lawmaker at the Kano state House of Assembly, who failed in his re-election bid during the 2019 general elections.
It was under Mr DanAgundi's leadership that KAROTA operatives started using sticks that are painted in the yellow and black colours of the agency to assault motorists and other road users who violate traffic rules.
Commercial drivers often complain of being extorted and forced to pay exorbitant fines, which are higher than those charged by any of the federal agencies that supervise road safety.
As a result, many commercial motorists have stopped transporting traders to Kano, causing a sharp decline in commerce and trade, a situation that threatens the economic prosperity of the state.
Since it was established in 2014 by former Governor Rabiu Musa Kwankwaso, KAROTA has been a fiery traffic outfit that attracts anger and hatred due to its persistent clashes with motorists in the course of enforcing traffic rules.
Even though it has succeeded in restoring sanity and instilling discipline in Kano's erstwhile lawless motorists, recently, the agency has been accused of contradicting its own motto: "Sanity and Safety" by chasing moving vehicles to the point of causing accidents and in some cases leading to serious injuries or outright loss of lives.
Observers have also pointed out that while KAROTA is harsh on poor and weak road users especially commercial vehicle owners who are struggling to make ends meet, they often fail to punish powerful politicians and security agencies who move in convoys and break traffic rules with impunity.
"This leaves us with no option that to believe that the rules are meant to punish only the weak and the poor and also serve as a means of extorting and further impoverishing them, while allowing the rich and powerful to do as they please," a driver Garba Adamu told our correspondent.
"The government should overhaul KAROTA in order to make them more humane in their operations," he added.
However, in his reaction, the KAROTA Managing director Bappa Babban Danagundi has explained why personnel of the agency carry sticks on the roads while controlling traffic in Kano city.
Dan-Agundi said KAROTA officers are using sticks to protect themselves from attacks by angry motorists and other road users who are not happy with how the traffic officials conduct their duty.
He said many KAROTA personnel have been attacked by errant motorists, adding that some of them are still in hospital with fractures and other serious injuries.
Although Dr. Dan-Agundi admitted that using weapons is against the laws of KAROTA, he however, pointed that the Nigerian Constitution has given citizens the right to defend themselves from harm including government officials.
He also said that apart from restoring sanity on Kano roads, KAROTA officials have been commended by security agencies for arresting a fake soldier and handing him over to the appropriate authority for prosecution.
TCN creates Kano transmission region
Nasiru Yusuf
THE Transmission Company of Nigeria (TCN) has carved out a new Kano transmission region from the old Kaduna Region. 
KANO FOCUS reports that the newly established unit brings the number of TCN regional centres to 10.
The TCN believes the step will improve commercial activities in the state.
A statement issued by TCN General manager of Public Affairs Ndidi Mbah explained that the creation of the Kano Transmission Region became necessary owing to the rapid economic and industrial development being witnessed within Kano State and its environs, as well as the gradual implementation of TCN's strategic 'Nigerian Electricity Grid Maintenance, Expansion and Rehabilitation Programme (NEGMERP),' which has enabled the transmission company to complete some ongoing projects and increase the number of substations within that axis.
He said the  Kano Transmission Region had, under its supervision, one sub-regional office and several work centers, all housing 13 transmission substations (TS), including the Kumbotso TS, Dan Agundi TS, Dakata TS, Tamburawa TS, Kwanar Dangora TS, Wudil TS, Kankia TS, Katsina TS, Daura TS, Dutse TS, Hadejia TS, Azare TS, and Gagarawa TS.
The new Kano region currently according to the statement has ongoing transmission substation projects which when completed would further increase bulk transmission capacity in the new region.
The new Kano Transmission Region, the company said, would deepen operational efficiency within the region and enable its engineers to readily access and resolve technical issues within the new region.
Mbah explained that prior to the creation of the new Kano Region, major decisions had to be referred to Kaduna Region for directives, and the supply of materials was sometimes delayed due to logistic issues from Kaduna.
Mbah noted that the proximity of the new region would radically reduce downtime and eliminate time lost when materials had to be conveyed from the Kaduna Region.
DSS arrests singer accuse of blasphemy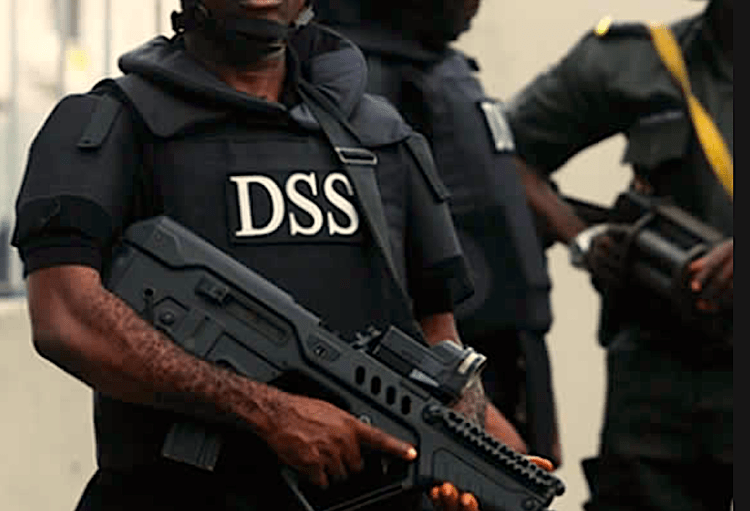 The Department of State Services have arrested another blasphemous singer, Ahmad Abdul, whose song was perceived to create chaos in Kano state.
KANO FOCUS reports that the Singer Ahmad Abdul was detained by the DSS because his free movement may likely cause violence reaction from Kano residents.
While in detention, Mr Abdul tender apology to entire Muslims, Kano state government and Islamic Scholars.
He told DSS operatives that he never thought that the song has violated Islamic teachings.
Commenting while witnessing the bail condition granted to Mr Abdul at the DSS Headquarters, Kano, the Executive Secretary of the Kano state Censorship Board Ismaila Naaba Afakallah recalled that he had received hundreds of petitions against the song from concerned citizens.
Afakallah said having realized the gravity of the song's blasphemy, he reported the singer to DSS who swung into action and arrested him at a Hotel where he was hiding for days.
Mr Abdul Father, Abdullahi Isa thanked the DSS for their timely response on the matter which saved possible outbreak of law and order.
Also in August last year, An upper Sharia court in the Hausawa Filin Hockey area of the state has found one Yahaya Sharif-Aminu guilty of committing blasphemy for a song he circulated via WhatsApp.
However, the appellate division of the High Court of Kano State had on January 21 quashed the death sentence passed on Mr Sharif-Aminu and freed him.
I'll not run for President – Muhammadu Sanusi II
Mukhtar Yahya Usman
The deposed Emir of Kano Malam Muhammadu Sunusi II says he is not interested in contesting for the presidency of Nigeria.
Kano Focus reports that Mr Sunusi revealed this at a Tijjnaniyya zikir held in Abuja on Thursday.
Muhammadu Sanusi said his current position as Tijjaniyya Khalifa in Nigeria is superior to the presidency.
The deposed Emir however said he is ready to help those he believe in their competence to win elections without his participation in politics.
"If we trust a candidate is out to serve the people, we will come out and help them.
"That is not joining politics but a civic duty to the nation and its citizens" Mr. Sanusi said.