How renewed KAROTA fury hurts Kano road users
By Mukhtar Yahya Usman
On 8 September, 2019, just like any ordinary day, Yusuf Baba had left his pregnant wife and five children at home.
As he rode on his motorcycle on his way to the Kano Sports Commission along Club Road in Nasarawa local government area of Kano state, where he served as a weightlifting coach, it never crossed his mind that it was his last day on earth.
Mr Baba was just a few meters to his destination when, without warning, a dark blue Volkswagen saloon car, swerved to his side of the road on top speed and crushed him to death.
An eyewitness told Kano Focus that the commercial vehicle, with registration number KTG 174 AA, had the accident due to a nasty struggle for control of its steering wheel between its driver and a personnel of the Kano Road Traffic Agency (KAROTA), who was determined to stop the driver from fleeing.
This was how Mr Baba's wife, Zainab was widowed and his five children orphaned in one of the several reckless confrontations between overzealous KAROTA officers and road users that often disregard traffic rules.
It was one death too many for the family as Mr Baba left behind a mentally disabled son, Umar, who relied totally on his father for his monthly follow up at a psychiatric hospital in Kano, where he receives expensive medications.
In addition, Zainab's unborn child has also been deprived of its father.
Both the KAROTA officer and the driver of the Golf car were subsequently arrested and detained by the Kano Police Command.
About a week earlier, some KAROTA officials had also flagged down a trailer truck at Ibrahim Taiwo Road by Bello Road roundabout and attempted to arrest the driver on a charge of unlawfully using additional headlamps.
It was learnt that the KAROTA personnel ordered the driver, Kabiru Muhammad to park but before he could comply, one of them reportedly requested to drive the truck, a demand the driver refused.
Without warning, the angry traffic official insulted Mr Muhammad just as another hit him on the head with a stick, causing him a serious injury from which blood gushed out and covered his face and clothing.
In protest at the maltreatment of their colleague, other truck drivers turned off their engines in the middle of the road, causing a massive traffic gridlock that was only cleared after the arrival of police operatives who arrested the errant KAROTA officials.
On August 15, 2019, a magistrate court sentenced a KAROTA official to jail after he was found guilty of hitting one Hassan Zamzam with a stick in the leg and inflicting a fracture on him.
The victim was attacked by the angry KAROTA officer for allegedly beating traffic.
Kano Focus reports that the air waves in Kano are replete with complaints on excesses of KAROTA officers on the roads, especially their act of carrying sticks which they routinely use to smash heads and windshields of motorists, tricycle riders and other vehicle owners who dared to cross paths with them.
The renewed vigour of KAROTA officials in assaulting motorists manifested since the appointment of the agency's new Managing Director, Bappa Babba DanAgundi, a former lawmaker at the Kano state House of Assembly, who failed in his re-election bid during the 2019 general elections.
It was under Mr DanAgundi's leadership that KAROTA operatives started using sticks that are painted in the yellow and black colours of the agency to assault motorists and other road users who violate traffic rules.
Commercial drivers often complain of being extorted and forced to pay exorbitant fines, which are higher than those charged by any of the federal agencies that supervise road safety.
As a result, many commercial motorists have stopped transporting traders to Kano, causing a sharp decline in commerce and trade, a situation that threatens the economic prosperity of the state.
Since it was established in 2014 by former Governor Rabiu Musa Kwankwaso, KAROTA has been a fiery traffic outfit that attracts anger and hatred due to its persistent clashes with motorists in the course of enforcing traffic rules.
Even though it has succeeded in restoring sanity and instilling discipline in Kano's erstwhile lawless motorists, recently, the agency has been accused of contradicting its own motto: "Sanity and Safety" by chasing moving vehicles to the point of causing accidents and in some cases leading to serious injuries or outright loss of lives.
Observers have also pointed out that while KAROTA is harsh on poor and weak road users especially commercial vehicle owners who are struggling to make ends meet, they often fail to punish powerful politicians and security agencies who move in convoys and break traffic rules with impunity.
"This leaves us with no option that to believe that the rules are meant to punish only the weak and the poor and also serve as a means of extorting and further impoverishing them, while allowing the rich and powerful to do as they please," a driver Garba Adamu told our correspondent.
"The government should overhaul KAROTA in order to make them more humane in their operations," he added.
However, in his reaction, the KAROTA Managing director Bappa Babban Danagundi has explained why personnel of the agency carry sticks on the roads while controlling traffic in Kano city.
Dan-Agundi said KAROTA officers are using sticks to protect themselves from attacks by angry motorists and other road users who are not happy with how the traffic officials conduct their duty.
He said many KAROTA personnel have been attacked by errant motorists, adding that some of them are still in hospital with fractures and other serious injuries.
Although Dr. Dan-Agundi admitted that using weapons is against the laws of KAROTA, he however, pointed that the Nigerian Constitution has given citizens the right to defend themselves from harm including government officials.
He also said that apart from restoring sanity on Kano roads, KAROTA officials have been commended by security agencies for arresting a fake soldier and handing him over to the appropriate authority for prosecution.
Ganduje vows to punish kidnappers of 9 Kano kids, to raise 'powerful' probe panel
By Nazifi Dawud
Kano state governor, Abdullahi Umar Ganduje has vowed to punish kidnappers of nine Kano children, who were arrested by the Kano police command and ensure that justice is done for the victims.
Kano Focus reports that the Kano Police Command had rescued nine missing children and paraded six Igbo persons who have confessed to abducting children and selling them in Onitsha, Anambra state.
The state government's response came just as parents of other missing children demanded the release of 47 more kids suspected to have been abducted by a criminal syndicate who specialize in seizing young Muslim children, renaming, converting them to Christianity and selling them into slavery in Southern parts of the country.
In a statement on Tuesday by Abba Anwar, the governor's chief press secretary, Ganduje assured that justice would be done for the nine children as "all legal instruments would be used to address the situation squarely".
He said "the arrested kidnappers, who allegedly participated in the heinous act, along with their accomplices would be prosecuted, so that they face all legal consequences."
The governor promised that in addition to getting justice for the nine rescued children, his government would also collaborate with security agencies to "unearth similar cases".
"Kidnapping is seriously abhorred and condemnable. What is more worrisome is the age of the victims, kids for that matter. My administration, Kano people and any right thinking individual or groups of individuals, condemn this from all standpoints.
"Government will invite the parents of those rescued from the alleged kidnappers for further discussion and relationship. While at the same we are seriously working with the security agencies to unearth similar cases. No stone will be un-turned," he vowed.
Mr Ganduje revealed that "a powerful committee is in the pipeline to see to the root cause of this and find lasting solution to it and similar criminal activities."
"We are coming up with a powerful committee that will critically look at this disturbing scenario, with the view to seeing to the root cause and avert re-occurance. This and similar crimes must be stopped," he warned.
The governor also commends all the security agencies for the role they played in rescuing the kids, while calling on the members of the public to continue cooperating with the security agencies, so as to have safer and more peaceful Kano.
"People should continue with their prayers, so that we can get more protection from Allah. Parents should always be extra vigilant on the movement of their children. We all know that it is Allah Who Protects all, but we as human beings, we must stand up and be very cautious and then we pray," he added.
Conversion to Christianity: Kano parents demand release of 47 more abducted children
By Nazifi Dawud
Parents of missing children in Kano state are demanding the release of 47 more children suspected to be abducted by a criminal Igbo syndicate who specialize in seizing young Muslim children, renaming, converting them to Christianity and selling them into slavery in the Southern part of the country.
Kano Focus reports that the Kano Police Command had rescued nine missing children and paraded six Igbo persons who have confessed to abducting children and selling them in Onitsha, Anambra state.
However, parents of other missing children in the state, who formed a group–Protection Against the Abduction of Our Missing Children, requested the government and the police to intensify efforts to ensure that the 47 identified missing children are also rescued.
Secretary of the group, Malam Shuaibu Ibahim, who spoke Monday on behalf of other members said they are going through extreme trauma due to the abduction of their children by the criminal syndicates.
Mr Ibrahim said since the police have already arrested suspects in connection with the 'kidnap for Christ' scandal, they should interrogate the suspects to reveal their accomplices so that other children still missing can be found and returned to  their parents.
The parents also released the list of the 47 missing children as well as photos of 23 of the children who were kidnapped from neighbourhoods such as Walalambe, Walawai Hotoro, Kawo and Tinshama, all in Kano city.
Also, another member of the group, Tajiri Hotoro, had told journalists that the number of missing children abducted within the last four years in Nasarawa local government area alone, is more than 100.
"Quite a number of parents have resigned to their fate. Some do not even have the transport fare to attending our meetings.
"We are calling on government and other relevant agencies to join together to rescue our children. We are in deep agony," he was quoted as saying.
'Dangerous trend'
In a statement on Monday, a group of Kano elders, under the platform of Kano Concerned Citizens Initiative (KCCI) condemned what it described as "a specialized organized crime that manipulates religion to exploit the innocent children."
Alhaji Bashir Othman Tofa, chairman of the group warned that the abduction of Kano children and converting them to Christianity "is a very dangerous dimension."
"Whatever was the purpose of these abductions it is still frightening because of the newspaper reports of the horrendous experiences the children underwent. This is a specialized organized crime that manipulates religion to exploit the innocent children. It is widely re-ported that the names of the children were changed and they were "converted" to Christianity. This is a very dangerous dimension," the statement read.
Hotoro community blames KEDCO over rise in crimes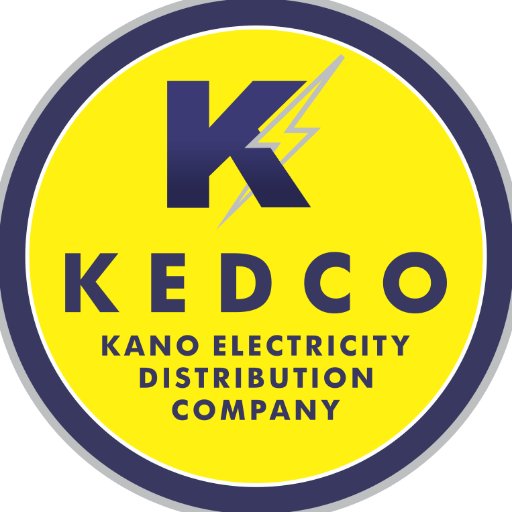 Mukhtar Yahya Usman
Residents of Walawa in Hotoro area of Nasarawa Local government, Kano state are blaming the Kano Electricity  Distribution Company (KEDCO) for a rise in  robbery and other criminal activities as result of  power outages in the area.
Speaking to KANO FOCUS one of the residents, Garba Muhammad said KEDCO supplies electricity to the area for only three days per week and plunges them in darkness in the remaining four days.
Mr. Muhammad said the incessant darkness has given cover to hoodlums who rob the residents and commit other forms of crime.
He accused KEDCO of diverting electricity from the transformer serving the community and supplying it to a nearby petrol filling station.
NERC to revoke KEDCO's license
KEDCO warned against over-charging electricity customers
KEDCO to disconnect electricity consumers over massive debt
"There is electricity in our area, but KEDCO removes our fuse for four days just to feed the filling station nearby. Almost 70% of our houses have meters but KEDCO still disconnects our supply."
"We have reported the matter to the authorities concerned but the situation is yet to change." He said.
Another resident, Hamza Yahya alleges that KEDCO is deliberately rejecting the power supplied by the Transmission Company of Nigeria (TCN) due to its inability to pay for the electricity consumed.
"We are seriously suffering from KEDCO's exploitation.  Our houses are metered and the power is there in our transformer but the annoying thing is that KEDCO removes the fuse to deny us the electricity."
"We investigated  the matter and found that TCN brings abundant electric power to Kano but KEDCO only accepts 40-45% of the supply." He said.
KEDCO to hold tenants responsible for past occupants' electricity bills
Blackout in Kano as TCN shuts down electricity on Saturday
When contacted, Ibrahim Sani Shawai, KEDCO's Head of Corporate Communications said he needed some time to respond to the allegation.
Mr Shawai is yet to respond to these complaints three days after they were brought to him.
It could be recalled that KEDCO was recently enmeshed in disputes with the TCN and the Nigeria Electricity Regulatory Commission (NERC) over its failure to pay for the electricity consumed in its operational area.
However KEDCO had blamed electricity consumers of amassing huge debts necessitating the company to embark on massive disconnection of power.