Apologize to Pantami or risk the wrath of Allah–JIBWIS warns Kwankwaso
By Nazifi Dawud
The national leadership of Jama'atu Izalatil Bid'ah wa Iqamatis Sunnah (JIBWIS) has called on Rabiu Kwankwaso, a former governor of Kano state to apologize over the humiliation of Sheikh Isa Ibrahim Pantami, Nigeria's Minister of Communications, by members of his Kwankwassiya movement.
Kano Focus reports that Pantami, who is also a prominent Islamic Scholar, was booed, heckled and jostled on Tuesday by Mr Kwankwaso's supporters at the Malam Aminu Kano International Airpot (MAKIA) in Kano, while he was returning to Abuja.
It was learnt that the minister came to Kano for a condolence visit to Sha'ban Ibrahim Sharada, a member of the House of Representatives who lost his father recently.
While he was about to board a flight to Abuja, Sheikh Pantami met with a crowd of Kwankwassiya members, who were also at the airport to see off the 242 students who were sponsored to India and Sudan for postgraduate studies by the Kwankwassiya Development Foundation.
It was gathered that upon seeing Pantami, some of the Kwankwassiya supporters started shouting 'bamayi, bamayi', meaning "we are not in support, we are not in support", at him just as others pulled his clothing and bumped against him.
While the episode lasted, a particular youth was caught on camera, trying to force a red cap–a key symbol of the Kwankwassiya movement–on Pantami's head from behind.
The minister has not yet responded to the incident.
However, in a statement, Sheikh Abdullahi Bala Lau, National Leader of JIBWIS, expressed sadness over the incident, saying the minister who has spent most of his life teaching the Qur'an and its interpretation, does not deserve the kind of humiliation meted to him.
Sheikh Lau also advised Mr Kwankwaso, leader of the Kwankwassiya to publicly apologize to Sheikh Pantami as well as to Nigerian Muslims for the behavior of his supporters, warning that Allah's wrath awaits anyone who would dare to injure the dignity of Islamic scholars, "who are inheritors to prophets."
"Our noble Prophet Muhammad (PBUH) has told us that anyone who respects and upholds the dignity of scholars that memorize the noble Qur'an, has also respected and upheld the dignity of Allah. Also, the humiliating treatment meted to Pantami has also contravened Nigerian laws, because as a minister, he is a member of the Federal Executive Council (FEC)," he said.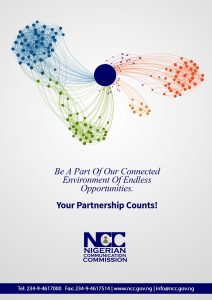 Corps members sponsor 50 Kano students for WAEC exams
Nasiru Yusuf
Members of the National Youth Service Corp (NYSC) serving with the Nigeria Customs Service (NCS) Kano/Jigawa states command, have donated N697,500 to sponsor the West African Examinations Council (WAEC) registration of 50 underprivileged students.
The NYSC team leader, Akin-Ola Eloghosa, said the Batch A (2019) corps members, decided to raise the funds to support Kano students as part of their Community Development Service (CDS) project.
Mr Eloghosa, who presented a cash sum of N418,500 to the Kano state Commissioner for Education, Muhammad Sanusi Kiru, said 60 percent of the beneficiaries should be females while the remaining 40 should be male students.
He added that a balance of N279,000 would be paid to complete the N697,500 registration fees within a week.
The corp member also noted that the gesture would complement the free and compulsory education policy of the Kano state government.
Receiving the donation, Mr Kiru described the gesture as commendable, urging others to emulate.
He assured to inform Governor Abdullahi Ganduje of the kind support of the corps members to indigent students of the state.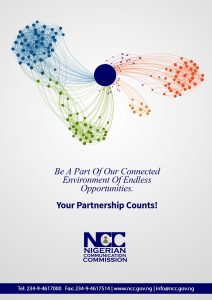 Kano Focus holds workshop on social media news sourcing
Mukhtar Yahya Usman
KANO FOCUS, the leading online news platform in Kano state is organizing a training workshop for broadcast journalists in Kano on how to effectively utilize social media platforms for factual and reliable news gathering.
The workshop becomes necessary in view of the pervasive circulation of false, inaccurate and questionable information–a trend that is commonly referred to as "fake news" on various social networking sites such as Facebook, Whatsapp and Twitter among others.
The 1-day training session would be held at the Kano Office of the Center for Information Technology and Development (CITAD) on Monday, February 24, 2020.
The training is part of our modest contribution to the restoration of sanity and responsibility in journalism practice in Kano state, especially on the use of social media platforms, which have become indispensable tools of news gathering.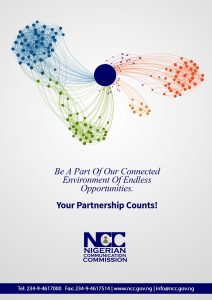 EFCC arrests Kano commissioner over alleged N76m fraud
Nasiru Yusuf
The Kano Zonal Office of the Economic and Financial Crimes Commission, (EFCC) on Thursday, arrested a serving Kano State commissioner in the ministry for special duties, Mukhtar Ishaq, for allegedly diverting N76 million.
KANO FOCUS reports that Mr Ishaq was grilled for committing the alleged fraud while he was chairman of Kano Municipal local government area of the state.
A statement issued by EFCC's spokesperson Tony Orilade on Friday said, Mr Ishaq's trouble followed "a petition which stated that he allegedly diverted N76,000,000 meant for projects, development and empowerment of the people while he was Chairman, Kano Municipal."
The petitioner had alleged that the commissioner ordered the deduction of N30,000 from the account of each council member without justification.
According to the statement, the Commissioner is also alleged to have converted property of Kofar Nasarawa Primary School, Kano, into shops and sold same at the rate of N10 million per shop and diverted the money to personal use.
The statement revealed that Mr Ishaq would be charged to court as soon as investigations are completed.
In 2019, a special adviser to Governor Abdullahi Ganduje on special duties Hamza Darma presented a petition to EFCC accusing Mr Ishaq of misappropriation of public funds.
Mr Darma is a political associate to Sha'aban Sharada– a former personal assistant to president Buhari on broadcast media and presently chairman, house committee on internal security in the House of Representatives.
Mr Sha'aban is known to be a political rival to Mr Ishaq.