70-year-old man stabbed, shot to death by robbers in Ajingi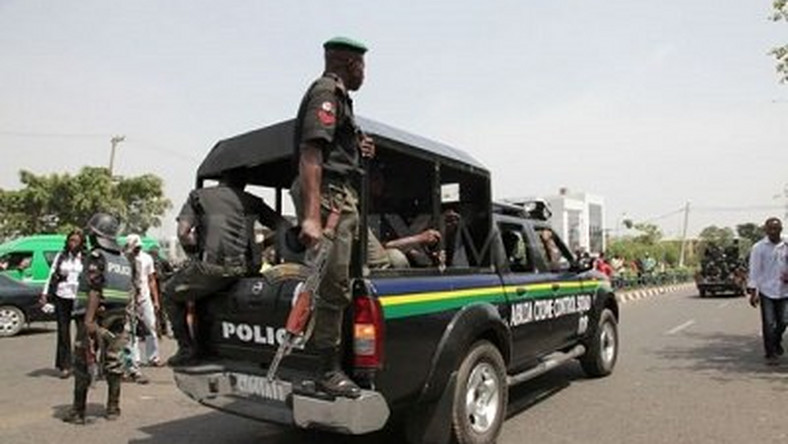 By Mukhtar Yahya Usman
A 70-year-old man has been stabbed and shot to death by suspected armed robbers who stormed his residence in search of his son in Ajingi local government area of Kano state.
The deceased, Sabo Abdullahi, was said to have been stabbed six times and then shot dead after he tried to fight off the marauders.
Kano Focus reports that the incident happened  in the early hours of Saturday.
A resident, Aliyu Arabi, said the attackers arrived Mr Abdullahi's house and started knocking on the door around 1:30 am.
He said when the victim opened the door, the assailants demanded to know the whereabouts of his son Gambo Sabo, a question that Mr Abdullahi refused to answer.
"The robbers were angry that the old man refused to tell them where his son was and immediately started beating him," Mr Arabi told our correspondent.
On his part, Mr Sabo said he returned from a market in Wudil local government area on Friday around 10:30 pm and locked the doors of the house as usual.
However, he said about 1:30 am he woke up after hearing some unusual voices, only to realize that some unknown persons were standing over him while he was still in bed.
Mr Sabo added that the robbers then demanded money from him, threatening to kill his wife and children if he refused to give them.
"When I told them I don't have money, they said they saw me counting money at the market in Wudil. Then they threatened to kill my wife and my children," he said.
"I directed them to where I hid the money, which they took and then beat me so much that they thought I was dead. After they left, I managed to come out to the compound, where I saw my father in a pool of blood, already dead. I noticed that his body bore six stab wounds and a gunshot," Mr Sabo added.
When contacted, Kano police spokesperson Abdullahi Haruna Kiyawa, said he would get more details on the incident and get back to our correspondent.
However, Mr Kiyawa, a deputy superintendent of police, was yet to do so at the time of filing this report.
Kano High Court acquits 2 suspected armed robbers detained for 13 years
A Kano State High Court has disçharged and acquitted two suspected armed robbers accused of killing their victim, Bako Zangina, an offense punishable by death.
Kano Focus reports that Justice Suleman Namalam held that though the court has no doubt that the accused are criminals having been convicted previously, the prosecution has failed to estabilish the ingredient of the offence beyond reasonable doubt in the instant case.
The accused Isyaku Umar otherwise known as 'Small' and Ibrahim Suleiman were arraigned in court on three counts charges of conspiracy,attempted armed robbery and culpable homicide punishable by death.
The two accused have been in custody since October 2007 for the alleged killing of Bako Zangina.
The court held that while the prosecution established the death of the victim, it failed to establish three ingredients of offense linking the identity of the accused to the crime thereby creating doubt.
The trial judge held that failure of the prosecution to prove the case beyond reasonable doubt left the court with no option than to discharge and acquitt the two accused.
The two accused persons have been in detention for over 13 years and have previously been tried and convicted for armed robbery.
Kano wins national award in the fight against TB, leprosy
Nasiru Yusuf
Kano State Tuberculosis and Leprosy Control Program has won the twin National Tuberculosis and Leprosy awards for the year 2020.
Kano Focus reports that, the awards were announced by the Nigeria National TB, Leprosy and Buruli Ulcer Control program during the Annual Review meeting held in Port Harcourt, Rivers State Capital.
Kano get the award as the state with highest consistent quarterly TB case notification for 2020 and the highest TB testing laboratory using GeneXpert Machine.
This is the first time the state have won such National TB and Leprosy Awards.
FG signs US$1.959bn Kano-Maradi railway project
Nasiru Yusuf
The federal government has on Monday signed a Memorandum of Understanding with Mota-Engil Group for the construction of US$1.959 billion Kano-Maradi Standard gauge railway line.
Kano Focus reports that the Minister of transportation, Rotimi Amaechi signed on behalf of the federal government while the Managing Director, Mota- Engil, Antonio Gvoea signed on behalf of the contracting firm.
The new railway corridor which is to be located in northern Nigeria will run through Kano, Jigawa and Katsina states and through Niger Republic territory as far as Maradi.
Other cities to benefit directly from the passage of the rail route are Danbatta, Kazaure, Daura, Mashi, Katsina and Jibiya.
A statement signed by Eric Ojiekwe, Director, Press and Public Relations, Ministry of Transportation noted that the 283.750-kilometre rail line besides developing freight and passenger transport, "will be integrated with road transport to make a great contribution to the local economy as well as an important development in the social sector."
The project duration is for 36 months and the contract type is Engineering, Procurement and Construction.
The signing ceremony was witnessed by the Permanent Secretary, Federal Ministry of Transportation, Magdalene Ajani; Director, Legal Services, Pius Oteh; Managing Director, Mota-Engil Group, Antonio Gvoea; Head of Legal, Mota- Engil Group, Cameron Beverley; Magajin Garin Kano, Muhammad Wada; Director, Mota-Engil Group, Kola Abdulkarim; Vice President, Mota-Engil Group, Mohammed Abdul-Razaq; Nigerian Ambassador to Germany, Yusuf Tuggar; Managing Director, Nigerian Ports Authority, Hadiza Bala-Usman among other personalities.
Mota-Engil is a Portuguese conglomerate with diverse interest in construction, transportation, public works, port operations, waste, water and logistics with presence in 23 countries spread across Africa, Europe and Latin America.