70-year-old man stabbed, shot to death by robbers in Ajingi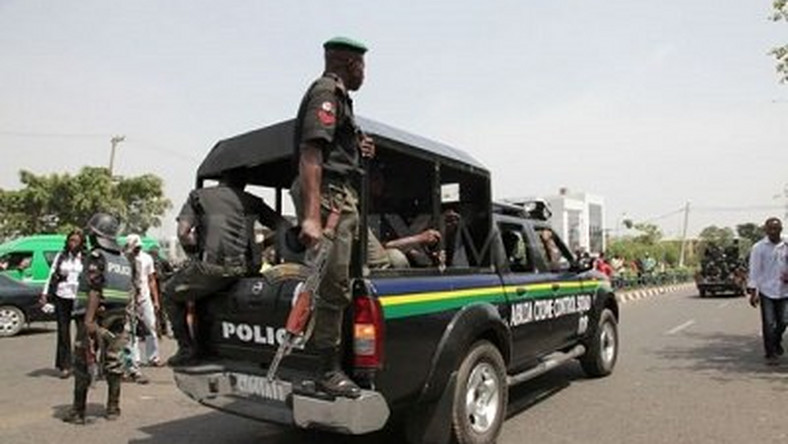 By Mukhtar Yahya Usman
A 70-year-old man has been stabbed and shot to death by suspected armed robbers who stormed his residence in search of his son in Ajingi local government area of Kano state.
The deceased, Sabo Abdullahi, was said to have been stabbed six times and then shot dead after he tried to fight off the marauders.
Kano Focus reports that the incident happened  in the early hours of Saturday.
A resident, Aliyu Arabi, said the attackers arrived Mr Abdullahi's house and started knocking on the door around 1:30 am.
He said when the victim opened the door, the assailants demanded to know the whereabouts of his son Gambo Sabo, a question that Mr Abdullahi refused to answer.
"The robbers were angry that the old man refused to tell them where his son was and immediately started beating him," Mr Arabi told our correspondent.
On his part, Mr Sabo said he returned from a market in Wudil local government area on Friday around 10:30 pm and locked the doors of the house as usual.
However, he said about 1:30 am he woke up after hearing some unusual voices, only to realize that some unknown persons were standing over him while he was still in bed.
Mr Sabo added that the robbers then demanded money from him, threatening to kill his wife and children if he refused to give them.
"When I told them I don't have money, they said they saw me counting money at the market in Wudil. Then they threatened to kill my wife and my children," he said.
"I directed them to where I hid the money, which they took and then beat me so much that they thought I was dead. After they left, I managed to come out to the compound, where I saw my father in a pool of blood, already dead. I noticed that his body bore six stab wounds and a gunshot," Mr Sabo added.
When contacted, Kano police spokesperson Abdullahi Haruna Kiyawa, said he would get more details on the incident and get back to our correspondent.
However, Mr Kiyawa, a deputy superintendent of police, was yet to do so at the time of filing this report.
Kano domesticate social protection policy
Kano state governor Abdullahi Umar Ganduje has approved the domestication of National social protection policy in the state.
Kano Focus reports that the Social Protection Policy is designed to show the commitment of the Government to the effective mobilisation and efficient utilisation of state resources to improve the quality of life of its citizens.
The state Commissioner of planning and budget Nura Muhammad Dankadai revealed this on Friday at a one day interactive session with with journalists and civil society organizations.
Mr Dankadai said governor Ganduje approved the domestication of the policy on Thursday.
According to him when domesticated the policy will provide legal framework for school feeding programme, ante natal and post natal care, addressing gender based violence and protecting people living with disabilities.
On the meeting with journalists, Mr Dankadai said it was aimed at intimating them with on the state government's projects and received some inputs for possible submission to the government.
The commissioner uses the opportunity to appeal to civil society organizations and journalists to sensitise people on the current economic challenges which made it difficult for the state to pay workers salary for the month of March.
In their separate contributions Akibu Hamisu, I. G Maryam and Wali Ado Rano advised Kano state government on the need to address multiple taxation, grant local government financial autonomy and holding periodic interactive session with CSOs and journalists.
AKTH honours NCC Boss UG Danbatta
Nasiru Yusuf
The management of Aminu Kano Teaching Hospital has visited the Executive Vice Chairman of Nigerian Communication Commission Umar Garba Danbatta.
Kano Focus reports that during the visit the AKTH team also presented an award to Danbatta as an expression of the hospital's appreciation for the enormous contributions of the EVC and the Commission to the development of health institutions over the years in the country.
Speaking during the visit, the Chief Medical Director (CMD) of AKTH, Abdulrahman Sheshe, who led the delegation on the courtesy call, said, "the objective of our being here today is to appreciate your contribution in person and as EVC of NCC to the growth and development of the teaching hospital."
According to Sheshe, through the support and donations from Kano people like the EVC and institutions like NCC, the hospital has increased its bed capacity from 250 to 700, as well as performing 57 successful transplant surgeries.
"You have also made enormous contributions in this regard and that has helped us to get new dialysis machines through your assistance and these machines are being put to use, aside from other state-of-the-art equipment already in place," he said while appreciating the EVC.
The CMD, however, sought NCC's support in the area of a Health Information Management System (HIMS) and digital capacity for staff.
Responding, however, Danbatta thanked the hospital management for the visit and the award, noting that the Commission supports federal institutions with necessary ICT equipment across the country and is ready to assist AKTH in this regard.
"As a Commission, we are working to bridge the infrastructure divide, which is an element of the entire digital ecosystem. We do this via a lot of ongoing regulatory initiatives. And, through our training arm, Digital Bridge Institute (DBI), we provide digital literacy to critical sectors of the economy, including the health sector, we also intervene through our Advanced Digital Appreciation Programme," he said.
According to Danbatta, digital divide can be bridged by making computers available and ICT services accessible to people and key sectors of the economy.
"Infrastructure that can host this massive flow of information and knowledge is broadband infrastructure and this is top-most in the agenda of the Commission. Indeed, ICT is transforming every sector of the economy and the earlier we embrace the vast opportunity brought by ICT the better," the EVC pointed out.
Police arrest bandit who abduct his uncle for one million Naira ransom
Police in Kano said they have arrested a 27 year old Abubukar Musa who confessed to have abducted his uncle and received one million Naira ransom.
Kano Focus reports that the police spokesperson in Kano Abdullahi Kiyawa announced this in a video clip sent to journalists on Sunday.
He said the suspect was arrested with two AK 47 ripple suspected to be used for kidnapping and banditry.
Mr Kiyawa said preliminary investigation revealed that the suspect is among the bandits terrorizing some parts of Kano, Birnin Gwari in Kaduna state and some Northern states.
Mr Musa an indigine of Rurum village in Tudun Wada local government Kano state recalled how in the past abducted his uncle and collected one million Naira ransom before he release him.
The suspect also told police that he borrowed the guns found under his possession from Muhammadu Bakanoma in Zamfara state to confront another bandit called Malam at Birnin Gwari whom he accused with abducting his wife and daughter.
"I am a cattle rustler. I once abducted my uncle Alhaji Haruna and my cousin Bappan Jauro six years ago. These are the only two persons I have ever abducted. I abducted him (Alhaji Haruna) because his two children (Medi and Bappan Jauro) have kidnapped my younger sister Hafsat.
" I released him after receiving one million Naira ransom. We are now living with him (Alhaji Haruna( in the same compound," Mr Musa said.
Mr Kiyawa said investigation is ongoing and will issue a statement when completed.