Malam Ladi–Kano village grumbles over lack of water, clinic
By Mukhtar Yahya Usman
Sabon Garin Malam Ladi, is a small farming community in Minjibir local government area of Kano state that has been living without portable water for decades.
Kano Focus, which visited the community recently, discovered that residents and animals drink from a single dirty pond that is located at the centre of the village.
It was observed that the residents also use the same pond water to clean themselves after toilet, bath and do laundry.
As a result of this, the villagers often find themselves struggling with various infections and sicknesses, which are made worse by lack of a health facility, where they can seek treatment.
The residents told our correspondent that, most of the time, they had to transport patients to a hospital in Minjibir town several kilometers from the village, adding that many had died before they could reach the hospital.
Other problems besetting Malam Ladi are lack of electricity and insufficient classroom blocks, a situation that compels pupils to take lessons in open air under the trees.
A resident Murtala Lawal, told Kano Focus said nobody in the village is happy to receive relatives or other guests from the city because they don't even have good drinking water to give them.
"If we received a guest in our village, the main problem we are facing is that, we don't know what kind of water we would give them to quench their thirst.
"As you can see, the water from this pond is the one we use to cook our food, give our animals, and our guests. You can see that people are fetching the water while children are swimming in it," he said.
Another resident, Kande Ali, said despite efforts of the community in raising alarm, the challenges they face still persist.
"Last year we complaint to the government about the water problem but they did take any action, our children get sick almost all the time and they can't even get treated here until we transport them to Minjibir town, despite the bad road and distance," she said.
"The only benefit we get from the government is the polio vaccine, we get that regularly" Kande added.
On his part, Alhassan Isa, the ward head of Malam Ladi village told Kano Focus that despite several complaints to authorities, the situation in the community remains unchanged.
When contacted, Nasiru Gabra Kunya, chairman of Minjibir local government council told Kano Focus that he had sent technicians to fix the broken-down boreholes in the village so people can access portable water.
He said the local government is planning to build a health care facility in a neighbouring village so that residents of Malam Ladi can access healthcare easily.
Mr Kunya also promised to improve the quality of schools in the village and provide instructional materials.
Kano state to fully implement TSA by 2020
Nasiru Yusuf
Kano state government has set January 2020 for full implementation of Treasury Single Account (TSA).
Permanent Secretary, Ministry of Finance, Zakari Sadiq Buda disclosed this on Monday at a workshop for Directors of Administration and General Services and Heads of Accounts in public institutions.
Mr Buda, who represented the finance commissioner, Shehu Na Allah Kura said the decision was part of the resolutions of the state executive council meeting of November 2017.
He said the state government has contracted Systems Specs to train civil servants on full implementation of the program.
In his remarks the state TSA program manager, Seth David Gana said the training would expose participants to operate the TSA software.
Mr Gana said TSA implementation would enhance transparency in governance as it enables governments to track its finances at any point.
Only 35% of HIV positive people in Kano are on medication – SACA
Nasiru Yusuf
The Director General of Kano State Agency for the Control of AIDS, Sabitu Shanono  says only 35 % of People Living with HIV/AIDS in Kano are on medication.
KANO FOCUS reports that Mr. Shanono, a medical doctor, revealed this on Monday when he paid an advocacy visit to Emir of Karaye Ibrahim Abubakar II at his palace.
Mr Shanono said the SACA will launch an HIV/AIDS awareness campaign at the newly created Karaye Emirate  next month.
The Director General said the campaign will complement the compulsory HIV test for pregnant women attending ante-natal clinics.
Kano seals off health centre for employing 'unqualified personnel'
Ganduje re-appoints suspended district head as chairman of Kano Contributory Healthcare board
Kano kidney patient, who sought N15m for transplant, dies
He therefore solicited the support of the Karaye Emirate in the fight against HIV/AIDS.
In his remarks the Emir of Karaye, Ibrahim Abubakar affirmed his readiness to provide royal support to ensure the fight against the disease records a huge success.
He also called on his subjects to attend the Heart to Heart centers in public hospitals to verify their HIV status.
KAROTA to limit Adaidaita Sahu tricycles in Kano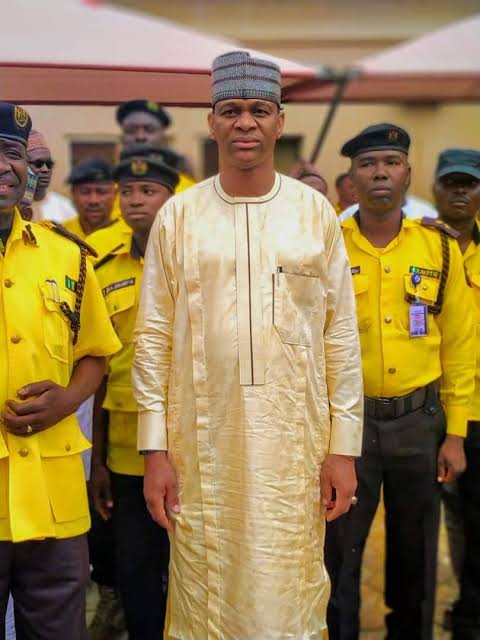 Mukhtar Yahya Usman
The Kano State Road Traffic Agency (KAROTA) has announced plans to reduce the number of Adaidaita Sahu tricycles in Kano.
KANO FOCUS reports that the KAROTA Managing Director Bappa Babba Dan Agundi disclosed this on Monday while defending the agency's budget before the Kano state House of Assembly.
Mr Dan Agundi said KAROTA will introduce a new registration regime that will reduce the number of Adaidaita Sahu tricycles operating in Kano from the current 500,000 to a maximum of 200,000.
He also said that KAROTA will install security trackers on registered Adaidaita Sahu tricycles across the state.
Soldiers in police net for 'brutalizing' KAROTA officers
KAROTA officer crushed to death by runaway motorist
KAROTA convicts 5,000 in one month, considers community service for traffic offenders
"The decision to commence the installation of the trackers on tricycles followed the state government's decision to allow them to continue operating in the state.
"Therefore, it is necessary for us to embark on such installation, aimed at monitoring their operations across the state." He said.
He added that the KAROTA aims to generate a revenue of N6,000,000,000.00 in 2020 via vehicle registration and fines on traffic offenders.
Mr Dan Agundi however said KAROTA will introduce community service as a punishment for traffic regulations offences as its main purpose is not revenue generation.