This week in Kano History September 29 – 05 October
1966 – Ado Bayero, Hassan Katsina quell army mutiny in Kano

On October 1, 1966, troops of the 5th battalion of the Nigerian Army mutinied in Kano and killed the second in command Captain Auna and the RSM Dauda Mumuni.
The mutiny was an attempt to avenge the killing of Northern Nigerian leaders by Igbo officers during the first military coup in Nigeria.
The troops broke out of the barracks and attacked Igbos in Sabon Gari area as well as Kano Airport and train station.
The military governor of the Northern Region, Lt-Colonel Hassan Usman Katsina, put down the mutiny by driving round Kano in an open Jeep accompanied by Emir of Kano, Alhaji Ado Bayero.
1969 – World of Paperbacks book exhibition opens
On October 1, 1969, a five-day exhibition of paperback books was opened in Kano.
The exhibition was sponsored by the United States Information Service (USIS).
Kano state commissioner of education, Alhaji Mukhtar Sarkin Bai declared the exhibition open.
Sarkin Bai called for the production of Hausa books in paperback.
1979 – Abubakar Rimi became 1st civilian governor of Kano
On October 1, 1979, Muhammadu Abubakar Rimi of the Peoples' Redemption Party (PRP) was sworn-in as the first civilian governor of Kano state.
Rimi's administration was outstanding for its cancellation of poll tax and human development projects.
Abubakar Rimi established among others the Kano State Agricultural Supply Company (KASCO), Kano Agricultural Rural Development Agency (KNARDA), Rural Electricity Agency, the Agency for Mass Education, the Science and Technical Schools Board, the Primary Education Board, as well as Kano State Environmental Protection Board.
He also introduced the Workers' Day Holiday in Nigeria and sponsored Kano state students on overseas scholarships.
Rimi also established the Triumph Publishing Company and Kano state television (CTV) known named after him.
However he failed to win re-election after falling out with his political mentor Malam Aminu Kano.
He was sentenced to 10 years in jail by the Buhari military administration but the Babangida administration commuted the term to three years.
Rimi was Minister of Communication during the Abacha regime but was later jailed after starting the movement that transformed into the Peoples' Democratic Party (PDP) after Abacha's death.
Muhammadu Abubakar Rimi died on April 4, 2010 after a confrontation with armed robbers.
1983 – Sabo Bakin Zuwo takes office as Kano state governor
On October 1, 1983, Aliyu Sabo Bakin Zuwo took office as Kano state governor after defeating Abubakar Rimi who had defected from the PRP.
Bakin Zuwo ruled for only three months before the Second Republic was toppled in an army coup.
Highlights of his tenure include the downgrading of the four first class emirates created by the Rimi administration and sacking of civil servants loyal to the former governor.
He also converted the Palace Cinema at Jakara Kano city into a clinic which was later christened Sabo Bakin Zuwo Maternity Hospital.
Bakin Zuwo was arrested by the Buhari administration and sentenced to 21 years but his sentence was commuted to three years by the Babangida administration.
He died on February 15, 1989 following a domestic accident.
2012 – Kano state government closes Triumph newspaper
On October 3, 2012, Kano state government led by Rabiu Musa Kwankwaso shut down the Triumph Publishing Company established by the Abubakar Rimi administration.
The moribund company was the publisher of Daily Triumph, Weekend Triumph, Sunday Triumph, and the Hausa Albishir newspaper as well as Alfijir written in Ajami script.
However, the Abdullahi Ganduje administration resuscitated the company in May 2017 with the maiden edition commemorating the 50th anniversary of Kano state.
This week in Kano history: November 10-16
1980 – First Kano 'Made-in-Nigeria' trade fair
On November 16, 1980, the first Kano 'Made-in-Nigeria' trade fair came to an end.
The trade fair was opened on November 08, by Kano state governor, Muhammadu Abubakar Rimi, who promised to build a permanent complex for the fair at the cost of N5,000,000.00.
Highlights of the trade fair included a symposium on ECOWAS and regional cooperation at Bayero University Kano sponsored by the Bank of the North.
Others include a beauty contest at the Lebanon Club Kano sponsored by North Brewery Limited as well as a raffle draw to win a return air ticket to London sponsored by British Caledonian Airways.
More than 130 manufacturers exhibited their products at the fair.
2016 – Nine die as Police, Shia Muslims clash at Kwanar Dawaki
At least eight Shia Muslims and a police officer were confirmed dead on November 16, 2016 at Kwanar Dawaki along Zaria Road during a clash over the annual Ashura procession.
The Islamic Movement of Nigeria (IMN), organizer of the procession, said the police opened fire on its members without provocation.
However, the Kano state police command said its officers were attacked by IMN members when they attempted to disperse them, thereby forcing the police to use live ammunition.
The killings followed a 2015 massacre of the Shia Muslims in Zaria, Kaduna state where 347 IMN members were killed by soldiers according to official sources.
2017 – Police arrest kidnap-for-recharge-card syndicate
On November 15, 2017, the Kano state police command paraded three suspects accused of kidnapping children and demanding ransom in the form of GSM recharge cards.
The suspects; Khalifah Usman of Layin Pole, Kurna, Idris Aminu of Lokon Sheshe, and Sharu Abdullahi Aminu of Sharifai were accused of kidnapping children from Kano city and taking them to ward heads in neighbouring villages as missing children.
Afterwards, the criminals would call the childrens' parents and negotiate ransoms in form of recharge cards worth hundreds of thousands Naira, according to the police.
Compiled by Maude Rabiu Gwadabe
This week in Kano history: October 27 – 02 November
1969 – Kano Education Trust Fund launched a £1Millon appeal
On November 2, 1969, more than £150,000.00 was donated at the launch of £1,000,000.00 Kano Education Development Trust Fund.
Federal Commissioner of Health, Malam Aminu Kano announced the highest donation of £50,000.00 by Kano indigenes resident in Lagos and Western States.
The fund built secondary schools at Gaya, Gumel and Kano Metropolis, among others.
2013 – KEDCO takes over PHCN operations in Kano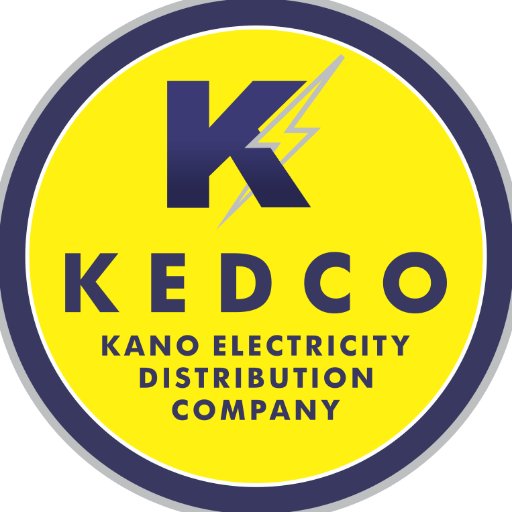 On November 1, 2013, the federal government handed over the Kano zone of the Power Holding Company of Nigeria to the Kano Electricity Distribution Company (KEDCO).
KEDCO, owned by the Sahelian Power SPV Limited is one of 10 companies that took over the assets of the PHCN.
The federal government said it privatized the electricity sector to enhance its availability in the country.
2014 – Child bride charged with murder for poisoning husband
On October 31, 2014, Wasila Tasi'u, a 14-year old bride was charged with murder for allegedly killing her 35-year old husband, Umar Sani  by putting rat poison in his food.
Prosecutors told a High Court in Gezawa that the suspect poisoned her husband in Unguwar 'Yansoro village.
Four people died after eating the food including, the husband, two friends, and a beggar boy who ate the remaining food.
But defence lawyer Husaina Aliyu argued that the court had no jurisdiction over the matter which should be heard in a juvenile court.
The case was subsequently transferred to the juvenile court.
However, the Kano state branch of the International Federation of Female Lawyers (FIDA) put up a fund with major contribution from the Kano state government and paid compensation to the victims' families.
As of 2019, Wasila Tasi'u is married with two children.
2015 – Allegation of homosexuality at HIGSS Kano
On October 28, 2015, a 13-year old pupil of Hassan Ibrahim Gwarzo Secondary School was admitted to hospital after being allegedly raped by some older students.
The boy's mother told the Inda Ranka program of Freedom Radio that other boys in the school were also serially raped.
The issue generated a lot of controversy while the presenter, Nasiru Salisu Zango was threatened by some persons claiming to be police officers to stop broadcasting the issue.
Kano state government closed the school in December pending reports from police investigations and a panel of inquiry created by the government.
By January 2016, Kano state government allowed the school to reopen while the proprietor, Ibrahim Ayagi, the principal, and two staff of the school were arraigned before a Senior Magistrate Court  on allegation of condoning sodomy.
On August 6, 2018 the court dismissed the case after the complainants failed to appear before it.
Compiled by Maude Rabiu Gwadabe
This week in Kano History: July 28 to August 3
Hassan Hamza
1975 – Murtala Mohammed became Head of State
On 30th July, 1975, Murtala Mohammed became Head of State after overthrowing General Yakubu Gowon.
Mr Gowon was overthrown while attending an Organization of African Unity (OAU) Summit in Kampala, Uganda.
As Head of State, Murtala started the preparation to move the Federal Capital Territory from Lagos to Abuja because Lagos was then overcrowded.
During his reign, he created seven more states which include: Bauchi, Benue, Borno, Imo, Niger and Ondo.
He was assassinated along with his Aide-de-camp (ADC), Lieutenant Akintunde Akinsehinwa in his black Mercedes Benz saloon car.
1986 – Rimi, Bakin Zuwo, jail term reduced to three years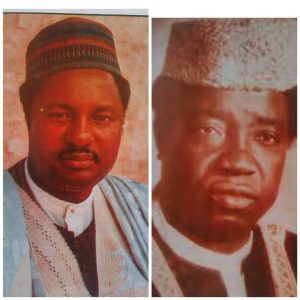 On August 01, 1986 – The Federal Military Government led by General Ibrahim Badamasi Babangida commuted the sentences of former Kano state governors Muhammadu Abubakar Rimi and Sabo Bakin Zuwo.
The decision of the government was based on the Justice Muhammad Bello Panel which reviewed cases of politicians convicted by the Buhari military administration.
The Babangida government commuted Sabo Bakin Zuwo's sentence from 21 to three years, while Abubakar Rimi's sentence was commuted from 10 to three years.
Rimi's deputy governor, Abdu Dawakin Tofa got his sentence commuted from 10 to seven years while Bakin Zuwo's deputy governor, Wada Abubakar got his sentence reduced from five to four years.
Other politicians from Kano state whose sentences were reduced on the same date included Sadauki Kibiya, from five to three years, Farouk Da'u, from five to four four years.
However Sani Gule's jail term of three years was left intact without reduction.
2004 – Kano State Government resumed polio vaccination
On 3rd August, 2004, Kano State Government, under the leadership Mallam Ibrahim Shekarau resumed polio vaccination after suspending it for about eight months.
Shekarau's administration suspended the polio vaccination because of the rumour that it contains anti-fertility drugs and Human Immuno-deficiency Virus (HIV).
However, Mr Shekarau was forced to renege from his position after pressure from international organizations.
2013 -Isah Waziri died
On 2nd August, 2013, prominent Islamic scholar, Isah Muhammad Gidado, popularly known as Isah Waziri died.
Sheikh Waziri was born in 1925 to the family of Muhammad Gidado.
He attended Judicial School, Kano, Kano Law School and Al'azhar University, Egypt.
He was a popular teacher, whose Tafseer used to be aired on radio and television in Kano, especially in Ramadan.
He was a member of Kano State Emirate Council who held the title of Wazirin Kano.
He died at 88 at his Tudun Wazirici residence in Kano metropolis after a protracted illness.
2017 – Nasir Salisu Zango rejected N700,000-bribe to kill a story
1st August, 2017, Nasir Salisu Zango, a journalist working with Freedom Radio Kano rejected a N700,000 bribe to kill a story he was working on.
Mr Zango received the money from officials of Kano Municipal local government who were selling plots at Kofar Wambai Market despite a court order.
He however presented the money to the Kano State Public Complaints and Anti-corruption Commission.
Mr Zango is the presenter of a popular daily Hausa magazine programme "In Da Ranka" of Freedom Radio.