AKTH conducts 60 kidney transplants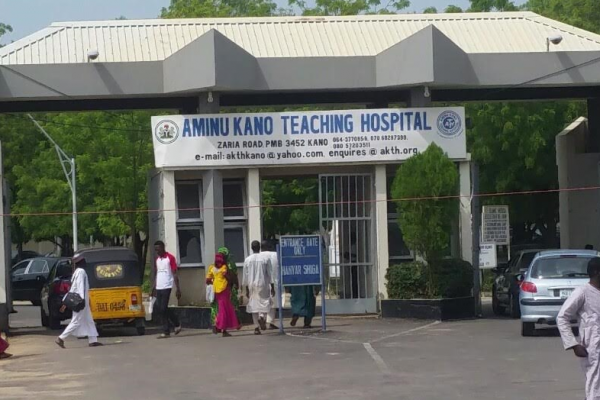 By Nazifi Dawud
Aminu Kano Teaching Hospital (AKTH) has successfully conducted a total of 60 kidney transplants on patients from different parts of Nigeria.
The Chief Medical Director (CMD) of the AKTH, Aminu Zakari, said this in a speech to mark the 21st Abubakar Imam Memorial Lectures as part of events to celebrate the 31st anniversary of the teaching hospital.
Mr Zakari, a professor of pathology, said the latest transplant procedure was conducted in August 2019 by a team wholly composed of Nigerian doctors.
However, the CMD said the major challenge of the kidney transplant programme at the AKTH is the lack of a facility for conducting the Human Leukocyte Antigen (HLA) testing which is used to determine compatibility between kidney patients and donors.
"The HLA tissue typing test which has been the greatest challenge for the programme since samples have to be taken abroad for testing has recently gotten a boost as a philanthropist and oil magnate Alhaji Auwalu A. Rano has accepted to build a new molecular biology lab for the hospital for HLA typing and other molecular studies," he said.
Mr Zakari also revealed that another facility, the molucular laboratory would be fully equipped at the cost of N242 million by the Nigerian National Petroleum Corporation (NNPC) as part of its corporate social responsibility.
He said other important achievements of the hospital include the commissioning of "a new labour ward and special baby care unit with attached maternity theatre which has increased the bed capacity and facilities particularly in the special baby care unit".
According to him, AKTH manages at least 35,000 enrollees of the National Health Insurance Scheme (NHIS)–a figure he said, is the highest in the country for a single heath institution.
He added that the hospital has also introduced a 24-hour service at the 40-bed medical retainership clinic to satisfy the increasing number of patients who patronize it.
"The Muhammadu Sunusi II radiodiagnostic center with a 160 slice CT scan machine has continued to record increased patronage and so far over 11,000 scans have been conducted," Mr Zakari said.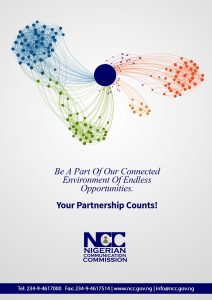 Hisbah, village head to pay N300,000 for arresting man over 'strange' Islam practice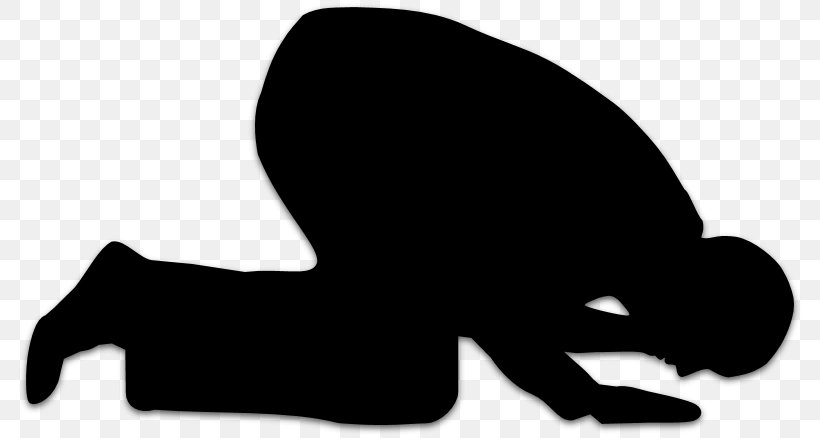 Mukhtar Yahya Usman
A federal high court sitting in Kano under Justice A. O. Aguata has ordered the Kano State Hisbah Command to pay a sum of N300,000 to one Yunusa Hamza for denying him his right to practice Islam the way he understands it.
KANO FOCUS reports that Mr Hamza, had filed a case before the federal high court in Kano, accusing the Hisbah command, his in-laws and the village head of Utai in Wudil local government area of the state, of "trying to teach him religion."
Mr Hamza, through his counsel Barrister Sale Idris Bello, maintained that the respondents have no right to stop him from practicing his religion the way he perceives it.
It was learnt that Mr Hamza was arrested by personnel of the Hisbah command for allegedly performing only on raka'a (unit) of prayer and prostrating once in each of his five daily prayers.
He had also reportedly ordered his wife to perform her prayers in the same awkward way.
But Mr Hamza's in-laws intervened and stopped his wife from practicing her husband's version of religion, and reported him to the village head of Utai.
The plaintiff was said to have been handed over to the police who also handed him over to the Hisbah command in Wudil.
Mr Hamza alleged that he was later transferred to the Hisbah command headquarters in Kano city, where he was allegedly tortured, adding that this was the reason he filed a case in court to seek redress.
In his ruling, Justice Aguata ordered the Kano Hisbah command, its commander, and the village head of Utai to pay the plaintiff  a sum of N300,000 as fine for trying to deny him his right of religion.
Mr Hamza had prayed the court to force the defendants to pay him N5 million as compensation, alleging torture.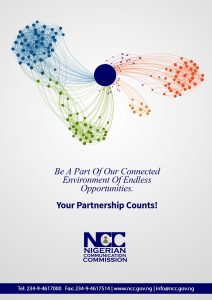 Kano Council of Ulama rejects Ganduje's Almajiri ban
Nasiru Yusuf
The Kano State Council of Ulama has rejected Governor Abdullahi Ganduje's decision to proscribe child beggars popularly known as almajirai  from roaming the streets across the state to beg for alms.
Mr Ganduje, who announced the ban on Tuesday  also threatened to arrest and prosecute any parent that allows their children to roam the streets.
The governor warned that henceforth any teacher with pupils under the Almajiri school arrangement must accept the new approach put in place by the state government, explaining that, "if you think you cannot accept that then you leave the state."
"When beggars are caught, it is not only that beggar is caught, but his parents or guardians. Such parents or guardians would be taken to court for disrespecting our laws," Mr Ganduje said.
'Not serious'
However, in an interview with KANO FOCUS on Wednesday, Chairman of the Ulama Council, Sheikh Ibrahim Khalil said the ban on almajirai  "is not feasible and the government is not serious".
According to him, necessary steps towards curtailing the practice have not been taken or put in place before taking the decision.
"To us at the Council of Ulama, the government can not do it and is not serious about it. They are just doing it to appease their masters abroad, or get their money or some kind of noise making.
"Or they might have been accused of something from somewhere for which they simply organise a ceremony and that is all. That is our opinion" he said.
Different type of beggars
Sheikh Khalil, a renowned Islamic scholar, who had advocated against street begging gave a brief history of efforts made in the past to curtail the menace but failed "because serious and necessary measures were not taken."
He  said the real street beggars should be identified.
"The right steps to follow in banning street begging include: the Quranic clerics involved have to be identified because there are street beggars who are Quranic students.
"And there are beggars who were sent by their parents from the rural areas to come and be begging in the urban areas, there is also another form of begging by some physically challenged individuals.
"All these forms of street beggars need to be identified and each one addressed accordingly. But they have not done that.
"So, for the ban to work, there has to be a cooperation between the government and the Quranic clerics. You have to sit with them and understand why they engage in begging, get some statistics, know the total number of those engaging in street begging among them.
"If you identify all these, it is then that you will come to know exactly beggars that are not Almajiris Quranic students," Sheikh Khalil explained.
'Join hands with neighbouring states'
The cleric also observed that Kano state cannot unilaterally end street begging without collaborating with neighboring states.
"More so, you can not stop begging in the state without joining hands with the neighbouring states.
"If you recall, there was the case of a man who sent three of his children to the city to be begging for sustenance because he wanted to place his new wife in the room they were occupying.
"You can see that these kids are not necessarily Almajiris or Quranic pupils.
"Therefore, you need statistics of the real situation, know the total number of the Quranic teachers, the total number of the Quranic schools and their pupils, know exactly who the real Almajiris are first.
"You will then know their needs understand their problems and then proffer the right solutions. "You can decide to cater for them or send them back to their homes. But you have not conducted all these," he advised.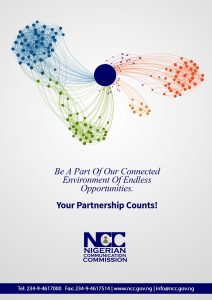 KUST increases students' registration fees, hostel charges
Mukhtar Yahya Usman
The Kano University of Science and Technology, Wudil (KUST) has approved an increment in students' registration and accommodation fees.
In a statement sent to KANO FOCUS on Wednesday, the university said it resolved to make the increments "to harmonize the charges in the university with what obtained in other public universities in the country."
Th statement was signed by KUST's deputy registrar Sa'idu Abdullahi Na'ya'ya.
According to the statement, returning Kano state students will now pay N30,800 for registration instead of N21,500 while fresh students are to pay N33,500 as against the N23,200 they used to pay.
Also, the university said non-native and foreign students are to pay N44,800 and N96,000 as tuition fees respectively.
"This is in addition to the normal registration fees and charges of the University.
"In the same vein, the Senate has reviewed upwards, its fees and charges on Students Industrial Work Experience Scheme (SIWES), Student Work Experience Programme (SWEP), Field Courses and trips.
In the same vein, the senate has reviewed upwards, its fees and charges on Students Industrial Work Experience Scheme (SIWES), Student Work Experience Programme (SWEP), Field Courses and Trips," the statement added.
As for students' accommodation, the charges have been raised from 5,090 to N10,090.00 per session.