Sex for marks: Blame the students
Abba Ibrahim Gwale
The BBC has indeed conducted an excellent investigation into the sexual harassment of female university students by the lecturers, but I blame the students more.
A lecturer once told me that one of his female students came late to a test. After the test, the student entered another class, ruffled her dress, and exposed half her breasts, retouched her make-up and approached the lecturer's office. Before going, she confided to her friends that she was going to seduce the lecturer into giving her another test.
Unknown to her, a male student overheard her and reported to the lecturer. The moment she entered the office, the lecturer shouted at her to get out. From that day she had been avoiding the lecturer.
Another lecturer told me that a female student once told him that she couldn't pass his examination however much she tried and was therefore willing to give him whatever he wanted from her.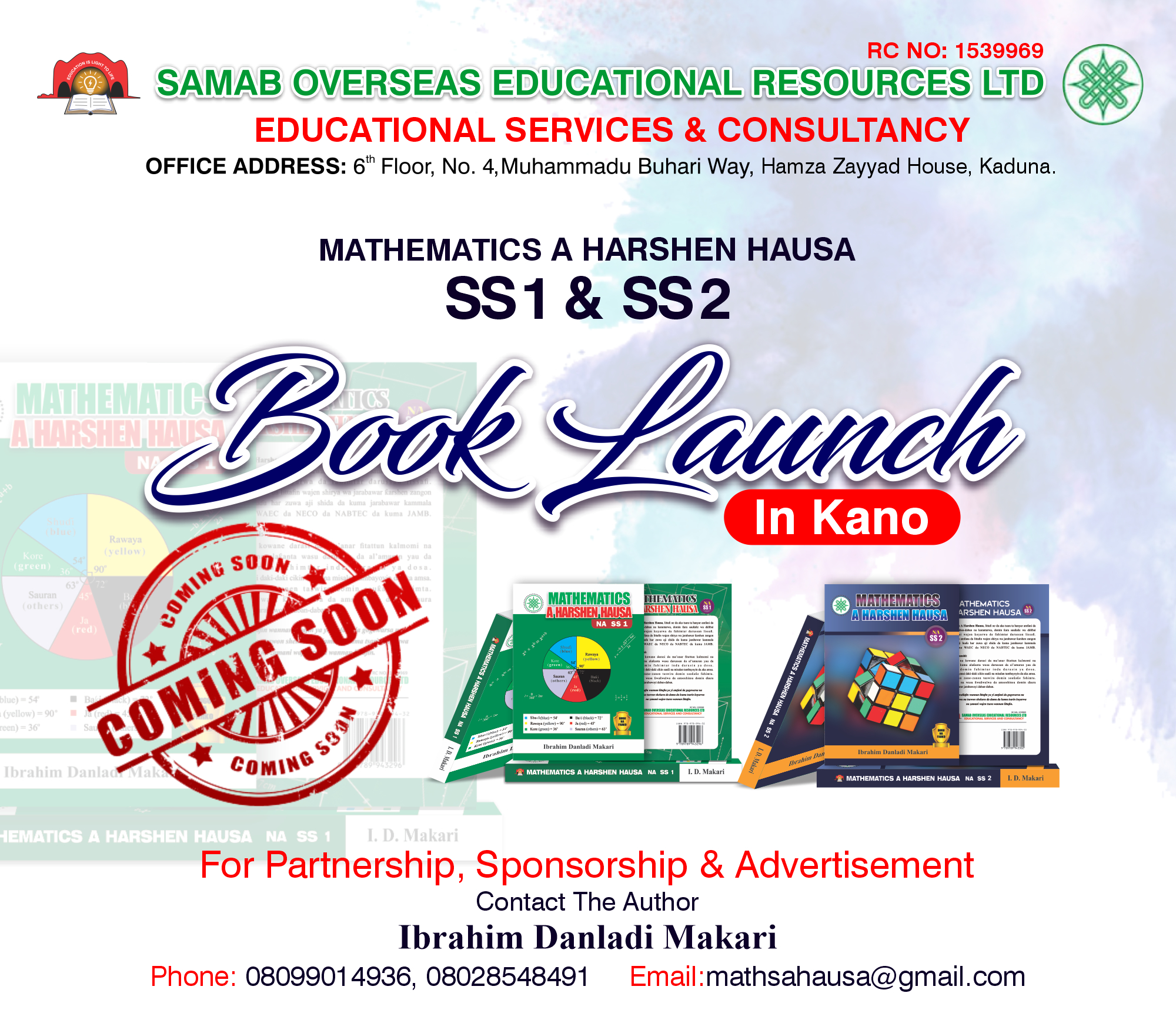 "Whatever I want?" he asked her.
"Yes, you do understand what I mean." She replied.
Also, when I was in Level 200, one of my female course mates was unable to submit an assignment on schedule. She went and wore a revealing dress and knocked on the lecturer's door. Fortunately for him, he wasn't in.
Sex-for-marks: How we caught Kano Poly lecturer–Muhuyi
Sex for Marks: Kano Poly to punish randy lecturer
Kano Poly lecturer in prison 'for sexually harassing female student'
I know another lecturer who received a text message from a female student after she had sat for his exam. In the text, she wrote that she knew she didn't perform well but needed to pass the exam. She therefore was willing to offer herself to him. She ended the message by begging him to tell her where he would like to meet her.
There is another lecturer who was told by a married woman that she was willing to have sex with him if only she would pass his course. She even urged him not to waste time as her husband was about to return from a journey.
There is yet another lecturer who I found in a sad mood in his office. He told me that he was about to terminate his employment with the university. When I asked him for a reason, he confided that his students have been trying to seduce him. He narrated a lot of stories regarding several female students.
Kano court remands Vice Principal over sexual harassment
Sex for Marks: How Kano students are suffering in silence
This problem is also prevalent in secondary schools where many male teachers suffer from the seductive cravings of female students.
However this is not to absolve the lecturers from blame as they are also guilty of harassing students sexually. In fact, the lecturers initiated the problem by demanding sex from their students. Nevertheless the students have become willing partners in this heinous crime.
Abba Ibrahim Gwale is a journalist based in Kano.
Hausa Names as Ethnographic Identifiers
It happened 40 years ago. A friend's wife in Kano had delivered a bouncing baby boy. My friend chose Maikuɗi as the name for the baby. The families on both sides were having none of this. Maikuɗi was not a name, they argued. But he saw nothing wrong with it – a nice traditional Hausa name. He was adamant. They were adamant. Cue in A Mexican Standoff. 
Three days to the naming ceremony, he blinked first, and apparently gave up. With a glint in his eyes, he decided to name the child Ibrahim. A beautiful Hebrew name but cognately shared by both Muslims and Christians (from Abraham, the father of all). Everyone was happy – until it dawned on everyone that Ibrahim was the name of my friend's father-in-law. Tricky. In Hausa societies, names of parents are never uttered. In the end, everyone ended up calling the boy Maikuɗi! Right now, the boy is a successful international businessman living in the Middle East. Earning serious cash, and living up to his name – which means one born on a lucky day. Or Tuesday.
A few years later, the same friend's wife gave birth a beautiful baby girl. He decided to name her Tabawa. Objections reloaded. Cue in Dog Day Afternoon. As previously, my friend blinked first. He decided to name her Hajara, another cognate of Hagar, the wife of Abraham. It also happened to be the name of his eldest sister. His mother could not utter it – both the Hausa and Fulani system of cultural relations prohibit mothers from calling the names of their first series of children. In the end, everyone ended up calling the child Tabawa. She is currently a university lecturer and a doctoral student in Nigeria. Living up to her name – which means Mother luck, or the name given to one born on Wednesday (in Kano; in Katsina, it is Tuesday) considered a lucky day. Two children, both lucky in their lives. Their traditional Hausa names became their mascots as they glided successfully through life.
So, why the aversion to Hausa 'traditional' names? You can't name your child Maikuɗi, but everyone will applaud Yasar (wealthy – mai kuɗi?). Or Kamal (perfection). Or Fahad (panther). Or Anwar (bright). Or Fawaz (winner). You can't name your daughter Tabawa, but it is more acceptable to call her Mahjuba (covered). Or Samira (night conversationist –TikToker?). Name your daughter 'Dare', and you are in trouble. Change it to Leila, and you out of it, even though this is an Arabic for 'dare' (night).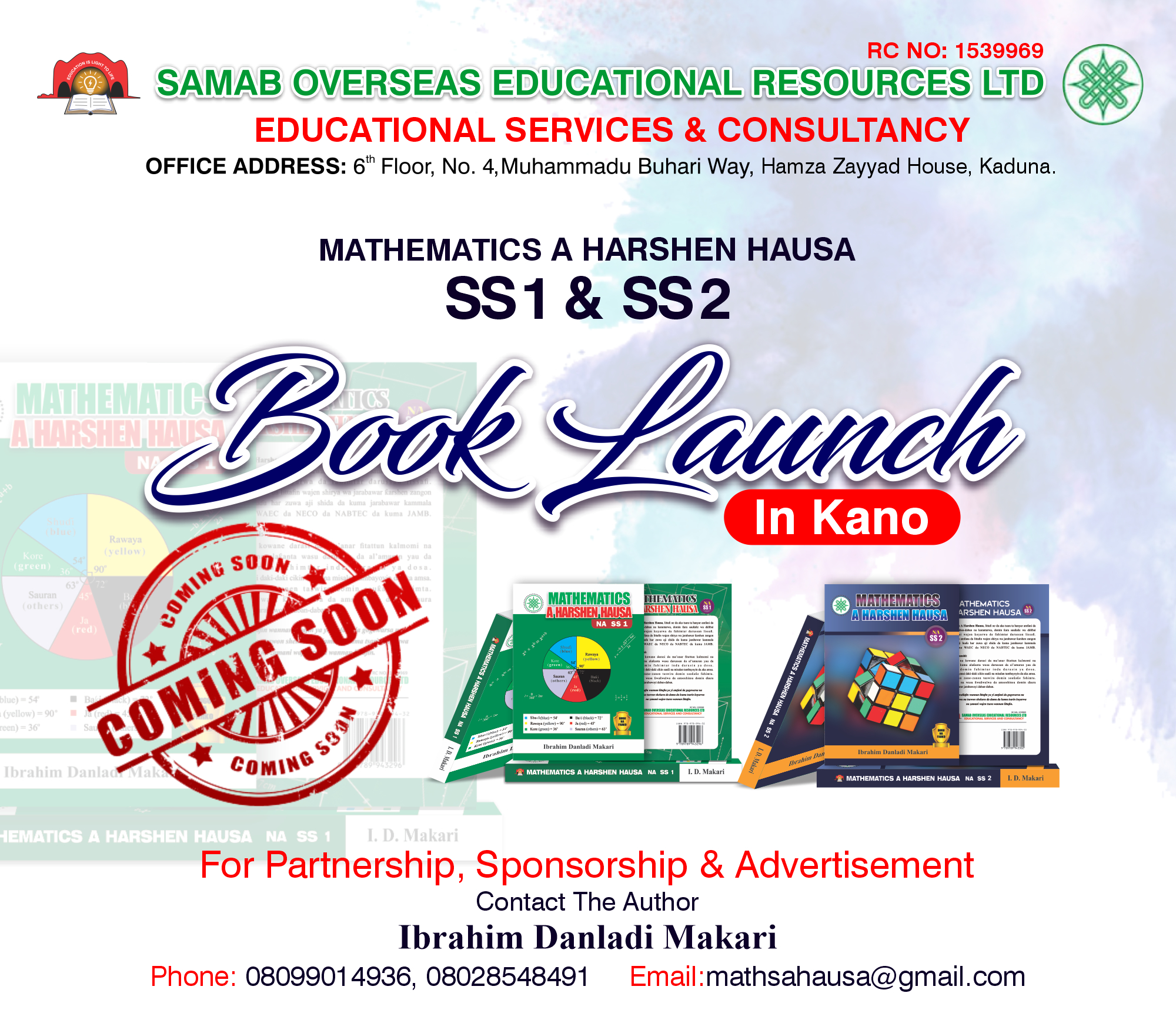 A lot of the names the Muslim Hausa currently use have nothing to do with Islam. Bearers of such names rarely know their actual meaning or context. They were Arabic, and forced on us by the Cancel Culture that attaches a derogatory 'Haɓe' coefficient to anything traditional to the Hausa.
Therefore, I, my friend whose family story I just related and another, decided to get together and be Wokish about traditional Hausa names. Paradoxically, none of us is genetically Hausa (whatever that might mean) – one had roots in north Africa, another had Kanuri heritage, and one had Agadesian and Torodbe roots – but all of us self-identified, with absolute honor and tenacity, as Hausa. None of this 'Hausa-Fulani' aberrational nonsense. 'Hausa-Fulani' appellation, in my view, is a Nigerian Cancel Culture device to suppress the Fulani culture. The Fulani may have conquered the ruling of the Hausa (except one or two places) and imposed their rule. The Hausa, on the other hand, have linguistically conquered the Fulani. In Kano it is considered anthropological purity to claim Fulani heritage – without knowing a single word of Fulfulde (the Fulani language). Substituting rulers, does not get rid of the general populace who remained what they are.
The third friend then took the task with gusto. He spent over ten years compiling authentic traditional Hausa names that have absolutely nothing to do with 'Maguzanci' (the label gleefully and contemptuously attached to any Hausa who is not a Muslim by the Hausa themselves) before Islam in about 1349, at least in Kano). He also collected names that had only a tinge connection to Islam. The end product was a hitherto unpublished list of 1001 authentic, genuine, traditional Hausa names that reflect the cosmology of the Hausa.
Hausa anthropological cosmology reflects the world view and belief system of the Hausa community. based upon their understanding of order in the universe. It is reflected in their naming system – just like any other culture. The Yoruba Muslims, for the most part have retained this attachment to their traditional cosmology. Farooq Kperogi has done a wonderful work on Yoruba naming, although with focus on their adaptation of Muslim names. The failure of the Hausa to do so was, of course, due to the suffocating blanket of Cancel Culture that the Hausa have been suffering for almost 229 years.
Now, let's look at the names and their categories. The first category I created from the 1001 Names which I edited revolved around Being, Sickness and Death. As noted earlier, the traditional Hausa center their naming conventions on ecological and cosmological observations—using time, space and seasons to mark their births. Based on this, the first naming convention uses circumstances of birth. This category of names is used to refer to the arrival of a child either after another child's death, death of a parent, sickness of the child immediately after being born or simple structure of the child that seems out of the ordinary. Examples include:
Abarshi. This is derived from the expression, 'Allah Ya barshi'[May Allah make him survive]. A male child born after series of miscarriages. A female child is named Abarta. A protectionist naming strategy where the child is not given full loving attention after birth until even evil spirits note this and ignore, and thus let him be. Variants include Mantau, Ajefas, Barmani, Ajuji, Barau. Now you know the meaning of Hajiya Sa'adatu 'Barmani' Choge's name – the late famous Hausa griotte from Katsina (1948-2013).
Then there is Shekarau, derived from 'shekara', a year. A male child born after an unusually longer period of gestation in mother's womb. A variant of this name is Ɓoyi [hide/hidden]. A female child is named Shekara. Now you know the meaning of the surname of Distinguished Senator, Malam Ibrahim Shekarau from Kano.
A third example is Tanko. This is a child born after three female children. Variants include Gudaji, Tankari, Yuguda/Iguda/Guda. I am sure you know the famous Muhammed Gudaji Kazaure, Member of the House of Representatives of Nigeria and his media presence in late 2022.
Each of these sampled names reflect a philosophical worldview, reflecting spiritual resignation or slight humor. They therefore encode the traditional Hausa perspective of living and dying as inscribed on the way they name their children.
Names that even the contemporary Hausa avoid because of bad collective memory are those linked to wealth and being owned, or slavery.
Slaves have prominently featured in political and social structure of the traditional Hausa societies, especially in the old commercial emirates of Kano, Zaria, Daura and Katsina. Their roles are clearly defined along socially accepted norms and they are expected to perform given assignments demanded by their masters.
Slaves in Kano are divided into two: domestic and farm-collective. Trusted, and therefore domesticated slaves are mainly found in ruling houses, and are prized because of their loyalty to the title-holder. Farmyard slaves were often captured during raids or wars and are not trusted because of the possibility of escape. They were usually owned by wealthy merchants or farmers and are put to work in mainly farms
Although the institution of slavery as then practiced has been eliminated in traditional Hausa societies, the main emirate ruling houses still retain vestiges of inherited slave ownership, reflected even in the categorization of the slaves. For instance, in Kano royal slaves were distinguished between first-generation slaves (bayi) and those born into slavery (cucanawa).
At the height of slave raids and ownership particularly when owning a slave was an indication of wealth, the names of the slaves often reflect the status of the owner. Examples of these names include: Nasamu (given to first slave owned by a young man determined to become a wealthy man), Arziki (first female slave owned by a man), Nagode (female slave given away to a person as a gift), Baba da Rai (first gift of a male slave to a son by his father), Dangana (male slave of a latter-day successful farmer or trader, although later given also to a child whose elder siblings all died in infancy. The female slave variant is Nadogara), and Baubawa (slaves with different faith from the owner), amongst others.
The changing political economy of Hausa societies since the coming of colonialism has created new social dynamics which included outward banning of slavery. Thus, many of the names associated with slaves and 'being-owned' in traditional Hausa societies became disused, unfashionable, or which is more probable, to be used without any idea of their original meaning, it is thought that some record of them may be of value. An example is 'Anini', usually a slave name, but later used to refer to a child born with tiny limbs. The 'smallness' is also reflected in the fact that 'anini' was a coin in Nigerian economy, usually 1/10th of a penny—a bit like the small Indian copper coin, 'dam' (from which the English language got 'damn', as in 'I don't give a damn').
Further, with the coming of Islam, slave names were eased out and replaced by conventional Muslim names as dictated by Islam, Retained, however, are slave names that also served as descriptors of the functions of the slave, even in contemporary ruling houses. Examples of these slave titles which are rarely used outside of the places include:
Shamaki (looks after the king's horses and serves as an overseer of the slaves), Ɗan Rimi (King's top slave official and looks after all weapons), Sallama (King's bosom friend [usually a eunuch], same role as Abin Faɗa), Kasheka shares the household supplies to king's wives [usually a eunuch], Babban Zagi (a runner in front of the king), Jarmai (the head of an army), Kilishi (prepares sitting place for the king), amongst others. These names are almost exclusively restricted to the palace and rarely used outside its confines. Cases of nicknames of individuals bearing these names remain just that, but had no official connotation outside of the palace.
The coming of Islam to Hausaland in about 13th century altered the way traditional Hausa name their children and created the second category of Hausa beside the first 'traditional' ones. This second category became the Muslim Hausa who abandoned all cultural activities associated with the traditional Hausa beliefs. This was not an overnight process, however, taking it as it does, centuries. Even then, a significant portion of Muslim Hausa material culture remains the same as for traditional Hausa. The point of departure is in religious or community practices which for the Muslim Hausa, are guided by tenets of Islam. Affected in this point of departure is naming conventions. This is more so because Islam encourages adherents to give their children good meaningful names. These names must therefore not reflect anything that counters the fundamental faith of the bearer or reflect a revert to a pre-Islamic period in the lives of the individuals.
However, while predominantly accepting Muslim names, traditional Hausa parents have domesticated some of the names to the contours of their language. For instance, Guruza (Ahmad), Da'u (Dawud), Gagare (Abubakar) Auwa (Hauwa), Daso (Maryam), Babuga (Umar), Ilu (Isma'il), amongst others.
So, here you are. If you are looking for an authentic, 'clean' traditional Hausa name, or trying to understand your friend's traditional Hausa name (or even yours) you are welcome to 1001 Traditional Hausa names.
The list divided into two. The first contains 869 authentic traditional Hausa names. The second contains 132 Arabic/Islamic that the Hausa have somehow domesticated to their linguistic anthropology.
The file is available at https://bit.ly/42HJl97.
Adamu, is a Professor of media and cultural studies, Bayero University, Kano. This was first published on his Facebook account.
Friday Sermon: The Day of judgement, when all the secrets shall be exposed (Yauma Tubulas-Sara'ir)!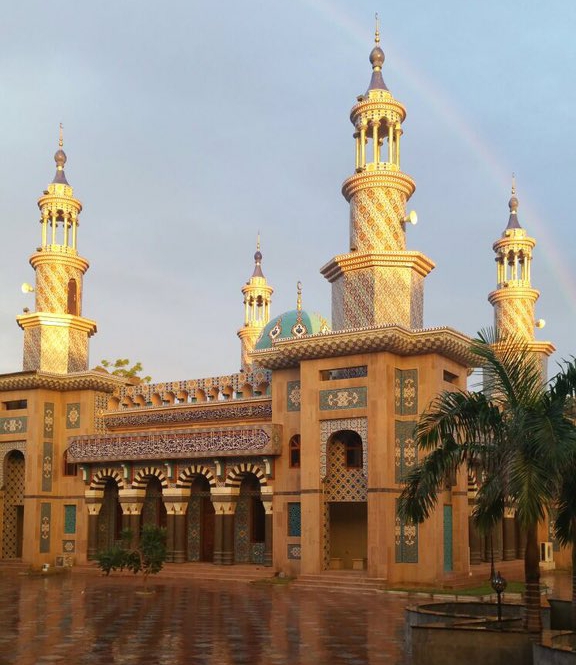 In the name of Allah, the Most Gracious, the Most Merciful
All praise is for Allah, we praise Him, we seek His help, we ask for His forgiveness, and we seek refuge with Allah from the evils of our own souls and the wickedness of our actions, whoever Allah guides, there is none that can lead him astray, and whoever Allah allows to go astray, there is none that can lead him to the right path.
I testify and bear witness that there is no deity worthy of worship in truth but Allah, alone, without any partners. And I testify and bear witness that Muhammad (Peace be upon him) is His Servant and Messenger. As for what's after:
Dear brothers and sisters! Allah Almighty says: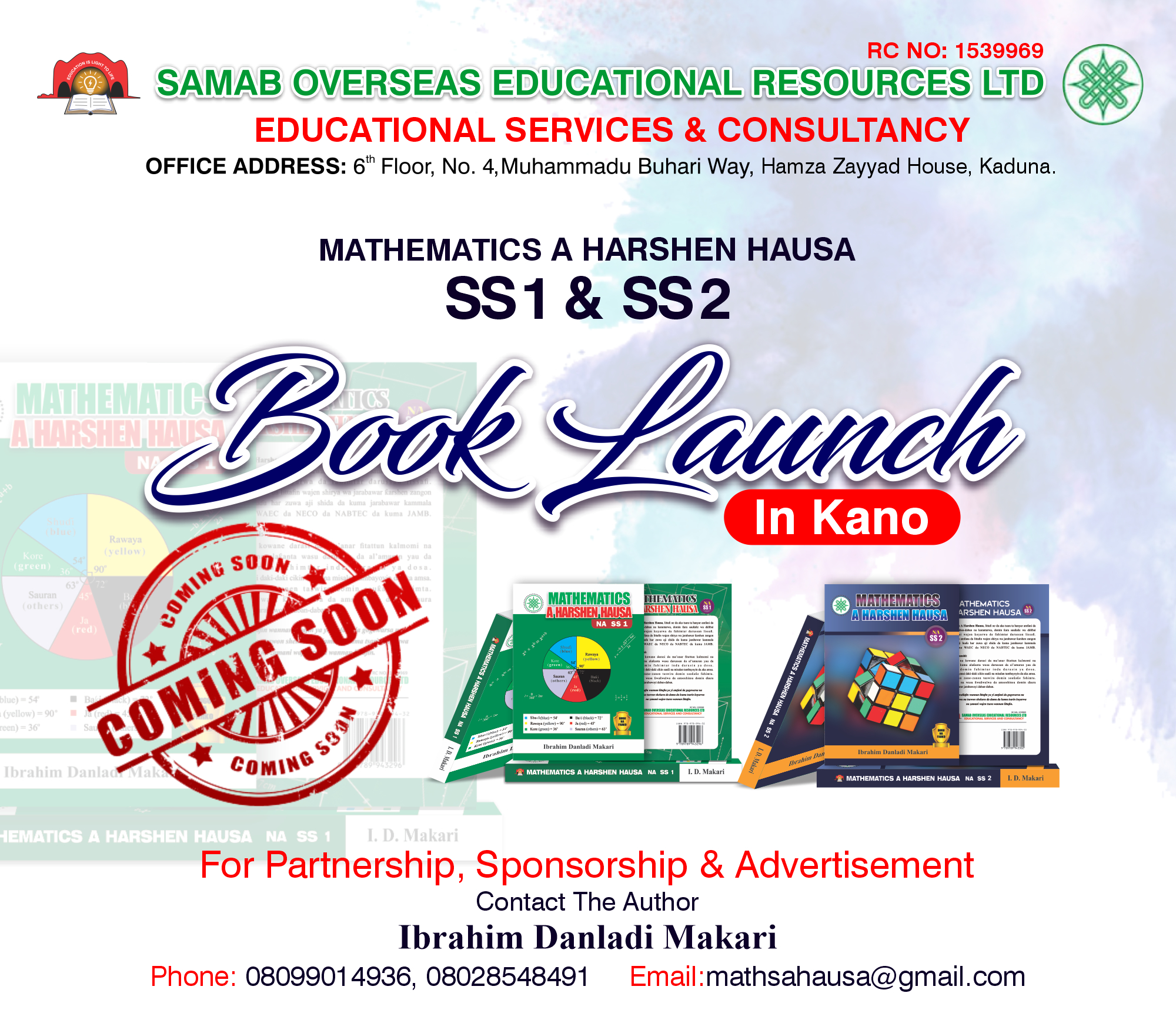 "Surely He (the Creator) has the power to bring him back (to life). On the Day when man's deepest secrets shall be put to the test. He shall have no power, and no helper." [Qur'an, 86:8-10]
Imam Qurtubi (Rahimahullah) said:
"The above Qur'anic verses signifies that Allah Who has created him (man) from a drop of seminal fluid is well able to bring him back to life after death. On the Day of Reckoning, the secrets will be tested and examined and laid bare. Man's beliefs, his thoughts, his actions, and his motives and intentions that were hidden in this life, and no one knew about them, will be revealed and exposed in the Hereafter. Likewise, all his deeds and actions that he had done secretly, and no one was aware of them in this world, all of them will be tested and scrutinised on the Plain of Gathering and will be laid bare."
Abdullah Ibn Umar said that:
"On the Day of Judgment Allah will disclose the secrets of all human beings. The sign of every good or bad belief and action will be displayed on man's face, in the form of beauty or darkness or gloom [depending on each individual's situation]."'
Respected brothers and sisters! Wallahi, death is one of the few indisputable facts of life. Regardless of faith, race, status, age, region or tribe, we will all die. While the certainty of death is universally accepted, the question of what happens afterwards has been debated throughout history. Islam teaches that one's life doesn't end on earth; rather, it is followed by the eternal life of the hereafter. This sermon (Khutbah) explains how this belief has a major impact on our earthly lives, while instilling hope for healing in a perfect world where Allah's ultimate justice will prevail.
Dear servants of Allah! Despite its inevitability, we get so absorbed in living that we forget about death. Our daily routines, the comfort of our homes and our relationships keep us so busy that we have little time left to ponder over the fleeting nature of this world.
Then, suddenly, we are forced to face the reality of our existence when a loved one is afflicted with a debilitating disease or we experience a shocking loss. Helpless, we are jolted by the frailty of life, leading us to question our priorities and reevaluate our lifestyles.
According to Islam, when confronted with a calamity, one should say:
"To Allah we belong and to Him we shall return." [Qur'an, 2:156]
This invocation is also recited when someone dies. Reminding us of our origin and our ultimate destiny, it puts the purpose of our lives in perspective. Allah clearly states in the Qur'an, the divinely revealed message from Allah to all humanity, that He has created humankind to worship Him. Since worship is a comprehensive concept in Islam, consisting of specific rituals as well as general actions that promote good, it encourages people to conduct every aspect of their lives with Allah-consciousness.
Muslims believe they will return to Allah when they die. Therefore, instead of the end, death becomes part of a continuum which stretches into eternity.
What will be the day like When Allah resurrects us? How everyone from all nations, from all generations, will be made to stand as equal in the Presence of Allah. Allah will then call each one of us to meet with us individually. There would be no translator, no interpretators – it would be just you, your Creator and your deeds!
What happens after death? Does a world exist beyond this life? Is there such a place as heaven or hell? These are common questions we ask from time to time.
After all, the enigma of death stumps us. We've devised various ways of killing other humans. Yet, despite innumerable technological and medical advances, we still cannot prevent an individual from dying. Furthermore, unlike life which we experience daily, we really don't have firsthand knowledge of life after death. Aside from some near-death incidents, no one has come back from the dead to tell us what they encountered.
Due to their faith in the One Allah who created this universe and sustains it, Muslims rely on divine guidance for glimpses of a reality invisible to human eyes. Divine guidance comprises Prophetic examples and scriptural revelations. Allah sent Prophets to guide humanity, such as Adam, Nuh (Noah), Ibrahim (Abraham), Musa (Moses), Isa (Jesus) and Muhammad, the final Prophet of Allah (Peace be upon all of them). Moreover, He also revealed Noble books, including the At-Taurah (Torah), Injil (the Gospel) and the Qur'an.
In keeping with the universal message of Allah, every Prophet warned of the certainty of the afterlife and each of the divine books speaks of the existence of the soul. In the Qur'an, Allah Almighty promises:
"Every soul will taste death. Then to Us will you be returned." [Qur'an, 29:57]
On the Day of Judgment, every individual will be resurrected to account for their lives. Allah describes this event in the Qur'an:
"On that Day, people will come forward in separate groups to be shown their deeds: whoever has done an atom's weight of good will see it, but whoever has done an atom's weight of evil will see that." [Qur'an, 99:6-8]
Allah Almighty will weigh everyone's good and bad actions according to His Mercy and His Justice, forgiving many sins and multiplying the reward for many noble deeds. One who excels in goodness will be rewarded generously, but one whose evils and wrongs outweigh his virtues will be punished.
Those who fulfilled their purpose in life and lived righteously will enter an eternal paradise of pure bliss. The people of heaven will reside in beautiful mansions, no longer suffering from fatigue, disease and old age. Allah will remove animosity and pain from people's hearts, providing supreme healing in a world of abundance and luxury, of lush gardens and flowing rivers.
In contrast, those who die in a state of transgression against Allah or oppress others will be led to Hellfire. Despite all of Allah's blessings, they neglected their ultimate purpose of leading their lives in accordance with His Will and Guidance. The Qur'an describes Hell as a place filled with immense suffering, with extreme temperatures, unquenchable thirst and blazing flames.
Truly, Allah wants each one of us to be salvaged in the afterlife. He has sent guidance and left signs for those who seek Him and reflect. At the same time, He has given us the choice to freely indulge in the world around us or to abide by His laws. In the Qur'an, Allah Almighty declares:
"Why should Allah make you suffer torment if you are thankful and believe in Him? Allah always rewards gratitude and He knows everything." [Qur'an, 4:147]
Respected servants of Allah! Belief in the soul and the afterlife gives a context to our current existence. Those who focus only on this immediate life miss out on the bigger picture. Indeed, they become heedless of their purpose in life. Allah reminds humanity:
"The life of this world is merely an amusement and a diversion; the true life is in the Hereafter, if only they knew." [Qur'an, 29:64]
Islam teaches that this life is simply a test to determine our place in the eternal life after death. Those who understand the reality ahead of them are aware that their ultimate fate after death is based on their actions in this life. Such individuals are thankful for all the blessings that Allah Almighty has given them and humbly worship Him while promoting goodness in all aspects of their lives. When a person embraces such an Allah-conscious way of life, their purpose extends beyond merely enjoying worldly pleasures.
Their life is one of submission to Allah and they seek to positively contribute to the world around them. All of their transactions with people, even animals and the environment, are rooted in this motivation. They are guided by the certainty that they will one day return to their Creator and be held accountable for all their deeds. Although they have the freedom to live according to their whims, they limit their attachment to this brief and imperfect life, seeking an eternal paradise in the hereafter.
Dear brothers and sisters! Believing in the soul and the afterlife is foremost about having faith in the unseen. Just as our souls are intangible beings giving life to our physical bodies, the world we see around us is functioning based on an invisible system created by Allah who is Ever-Watchful and All-Aware. Muslims believe that Allah is also Just and He maintains a meticulous record of our deeds. We will be recompensed for our earthly lives in the hereafter where ultimate justice prevails.
Humans naturally seek justice in all aspects of their lives. When a person works, they expect to receive an appropriate salary. When an individual is harmed, they seek compensation. When someone helps another, they anticipate appreciation for their effort. Even though humans strive hard to establish justice, the reality is that this world will never be perfectly just. Many criminals go unpunished while the oppressed are denied basic rights. Do their lives simply dissolve without any accountability or fair dealing? Allah Almighty proclaims in the Qur'an:
"Do those who commit evil deeds really think that We will deal with them in the same way as those who believe and do righteous deeds, that they will be alike in their living and their dying? How badly they judge!" [Qur'an, 45:21]
In the afterlife, the evil doers will not be able to escape the grip of justice and victims of worldly suffering will be recompensed for their pain. People who spent their lives responsibly, avoiding temptations to commit sins, will also be rewarded. As mentioned in the Qur'an:
"Allah created the heavens and the earth for a true purpose: to reward each soul according to its deeds. They will not be wronged." [Qur'an, 45:22]
According to Islam, one of the greatest injustices humans can commit is to deny Allah's existence, add partners to Him or worship worldly ideals or materialistic goals. Islam teaches that Allah is the Creator, Sustainer and Nourisher of every being in the heavens and the earth. As His creation, it is His right that we worship and obey Him. He showers us with His blessings every day out of His love and mercy. Worshiping Him is an expression of gratitude to Allah, and ignoring Him or worshiping others is ungratefulness and a denial of His blessings.
If our man-made judicial systems punish people for committing injustices against other people, it is even more understandable that Allah Almighty would punish those who deny Him His rights and commit injustices against His creation. Allah Almighty says in the Qur'an:
"We shall set up scales of justice for the Day of Judgment, so that not a soul will be dealt with unjustly in the least, and if there be (no more than) the weight of a mustard seed, We will bring it (to account): and enough are We to take account." [Qur'an, 21:47]
As imperfect beings, we often make mistakes and commit wrong actions. While Allah Almighty does not expect perfection from us, He calls on us to strive to the utmost to worship Him and to live righteously. Out of His Mercy, Allah pardons whom He wills in the hereafter. Allah promises us in the Qur'an:
"And those who believe and do righteous deeds – We will surely remove from them their misdeeds and will surely reward them according to the best of what they used to do." [Qur'an, 29:7]
Muslims seek salvation in the hereafter by living an Allah-conscious and virtuous life in this world. The fear of accountability in the hereafter, along with hope in the promise of Allah's ultimate justice, motivates them to orient their present lives around the comprehensive worship of Allah, the true purpose of human existence. In this way, they endeavour in this temporary life for eternal joy.
To the righteous it will be said:
"O reassured soul, return to your Lord, well-pleased and pleasing [to Him], and enter among My [righteous] servants, and enter My Paradise." [Qur'an, 89:27-30]
Respected servants of Allah! Know that true happiness does not come from material possessions. Everyone knows the phrase:
"Money can't buy happiness."
Fancy phones, big houses, and luxurious cars are just items, mere tangible objects of this world. We cannot find lasting happiness in the stores and online. In Islam, we are taught to find happiness through Allah Almighty. Adhering to His commands, building a close relationship with Him, and doing good (for oneself and others) with an intention to please Him—that is what brings joy to the heart of a Muslim. The Prophet Muhammad (Peace be upon him) said:
"Happiness is due to him who is guided to Islam and possesses provision that suffices him for his day and remains content." [At-Tirmidhi]
All praise is due to Allah, the Lord of all creation; may Allah extol the mention of our noble Prophet Muhammad in the highest company of Angels, bless him and give him peace and security―and his family, his Companions and all those who follow him correctly and sincerely until the establishment of the Hour.
Murtadha Muhammad Gusau is the Chief Imam of Nagazi-Uvete Jumu'ah and the late Alhaji Abdur-Rahman Okene's Mosques, Okene, Kogi State, Nigeria. He can be reached via: gusauimam@gmail.com or +2348038289761.
This Jumu'ah Khutbah (Friday sermon) was prepared for delivery today Friday, Sha'aban 17, 1444 AH (March 10, 2023).
[Friday Sermon] Let's belief in predestination and support Jagaban for the good of our country!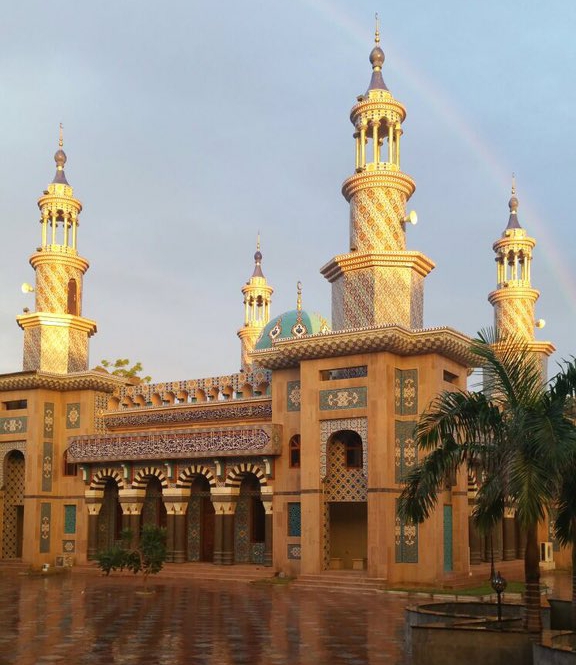 Imam Murtadha Gusau
In the name of Allah, the Most Merciful, the Bestower of Mercy
All praise is due to Allah, the Lord of all creation—may He extol the Messenger in the highest company of Angels and send His peace and blessings upon him—likewise upon his family, Companions, and true followers. To proceed:
Dear brothers and sisters! As you are all aware, the Independent National Electoral Commission (INEC) has declared the presidential candidate of the All Progressives Congress (APC), Alhaji Bola Ahmed Tinubu as the winner of the 2023 presidential election in Nigeria.
The Chairman of INEC, Professor Mahmud Yakubu declared Alhaji Bola Ahmed Tinubu the winner at exactly 4:10 a.m on Wednesday, 01/03/2023 in Abuja.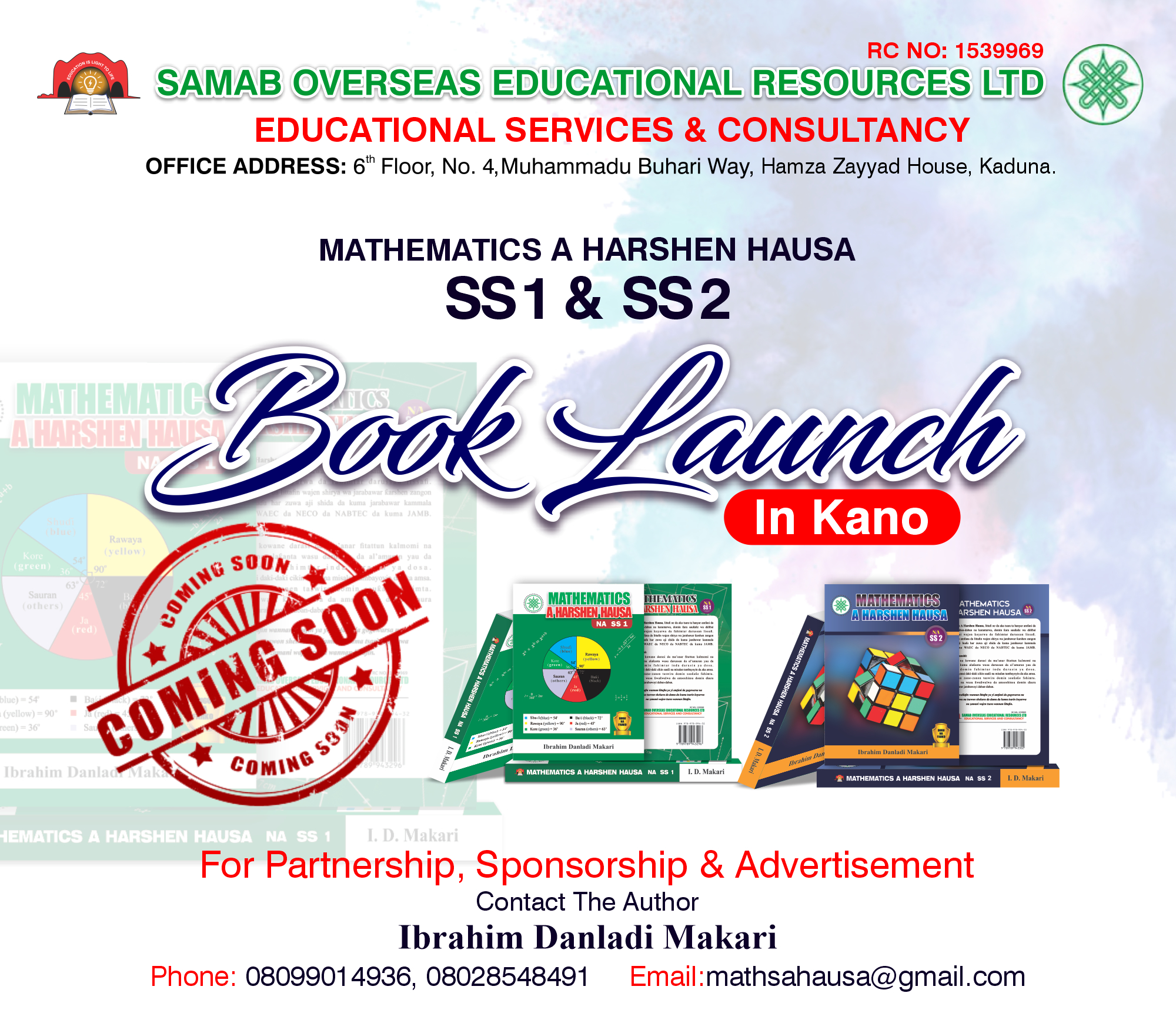 Alhaji Bola Ahmed Tinubu polled a total votes of 8,794,726 to defeat his closest rival and the presidential candidate of the Peoples Democratic Party (PDP), Alhaji Atiku Abubakar who scored 6,984,520 votes, and Mr. Peter Obi of Labour party who polled 6,101,533 votes.
The presidential candidate of New Nigerian Peoples Party (NNPP), Alhaji Rabiu Kwankwaso came a distant fourth with the total votes of 1,496,687 votes.
INEC chairman, Professor Mahmud Yakubu said the registered voters for the election was 93,469,008, while 25,286,616 voters were accredited.
He added that the total valid votes was 24,025,940, while total rejected votes was 939,278.
The chairman said the total number of votes cast was 24,965,218.
Dear brothers and sisters! Allah the Most High says:
"Say, O Allah, Owner of Sovereignty/power/authority, You give sovereignty/power/authority to whom You will and You take sovereignty/power/authority away from whom You will. You honour whom You will and You humble whom You will. In Your hand is [all] good. Indeed, You are over all things competent." [Qur'an, 3:26]
Respected brothers and sisters! Living in a time where the majority of Muslims have been enthralled by the worldly life and distanced themselves from the scholars, the correct set of beliefs has become something unknown to the average Muslim. From the set of beliefs that many of the Muslims have strayed in, is the belief in predestination, otherwise known as al-Qada and al-Qadr. So in this sermon the correct beliefs pertaining to al-Qada and al-Qadr will become clear to the reader, by the will of Allah, the Most High.
In order to study any matter properly, one must first be aware of the terminology involved. So in order to properly understand predestination (al-Qada and al-Qadr) one must, firstly, understand what it means. When mentioned separately, both al-Qada and al-Qadr mean the predestination of an action or an event. However if they are combined then al-Qadr means the predestination of an act or event before it occurs and al-Qada refers to act or event after it takes place. Sheikh Salih Uthaimin said:
"The Scholars differed in the difference between them. From them is the one who said: al-Qadr is Allah's decree in eternity and al-Qada is the ruling of Allah on something when it occurs. If Allah decrees that something specific will occur in its time, then this is al-qadr. If the time for this thing comes then this is al-Qada. This is [found] a lot in the Noble Qur'an. For example, Allah's statement: "Thus is the case judged." [Qur'an, 12:41] And His statement: "And Allah judges with truth." [Qur'an, 40:20] So al-Qadr is the decree of Allah in eternity and al-Qada is when it occurs. Some say the meaning is the same. But the stronger opinion is that there is a difference between them as preceded. If one of the two word is mentioned alone, then it has one meaning and Allah knows best." [See Majmu al-Fatawa wa-Rasail, vol. 2, page 79]
The scholars of Islam are in ijmah (consensus) that the belief in al-Qada and al-Qadr (Kaddarar Allah) is mandatory upon every Muslim, and he who rejects it has left the fold of Islam. The proofs of this are many in the Qur'an and the Sunnah. Allah Almighty said:
"We have created all things according to a measure." [Qur'an, 54:49]
And the famous Hadith of Jibril (Gabriel), where he came to the Prophet (Peace be upon him) and asked him, "What is Iman (faith/belief)?", and the Prophet (Peace be upon him) replied:
"Iman (faith/belief) is to believe in Allah, His angels, His books, His messengers, the Day of Judgment and al-Qadr, the good of it and the evil of it." [Bukhari and Muslim]
And the Hadith of the Prophet (Peace be upon him):
"No servant of Allah will truly believe until he believes in al-Qadr its good and evil, and until he realises that what has befallen him was not going to miss him and that which missed him was not going to befall him." [At-Tirmidhi]
And the Hadith of Ibn Umar, may Allah be pleased with him, where two men came to him and informed him, "There has appeared before us a people who recite the Qur'an and seek knowledge, and they proclaim that there is no Qadr and verily this affair is scornful," to which Ibn Umar responded:
"When you meet these people tell them that I am free from them and that they are free from me, for verily by Him in whose hand is the soul of Abdullah Ibn Umar, were they to give Mount Uhud in gold (as charity) it would never be accepted from them until they believe in Qadr." [Muslim]
The scholars of Islam have derived four main principles pertaining to al-Qada and al-Qadr as follows:
1. That Allah, the Most High, has absolute knowledge of all affairs. Whether it be past, present, or future.
2. That Allah, the Most High, has written all matters that would ever occur in a preserved tablet (al-Lauhul-Mahfuz).
3. That nothing occurs except by the will of Allah, the Most High.
4. That Allah, the Magnificent, created everything.
The above four points will be briefly explained in the following passages, by the will of Allah:
1. That Allah, the Most High, has absolute knowledge of all affairs. Whether it be past, present, or future.
Allah's knowledge encompasses all affairs. He knew that which was, He knows what is, and He knows what will be. He knows that which we hide in the midst of our souls and He knows that which we publicise to all of mankind. He knows when we were born, how we will live, and where and when we will die. He knows which of us will be in Jannah (Paradise) and which of us will be in the Hell-Fire. He is the all knowing and the all aware. Imam al-Ajurri states in his blessed book ash-Shari'ah:
"He (Allah) created for Jannah (Paradise) its inhabitants and for the hellfire its inhabitants, before he brought them into this world. No one whom Islam has prevailed and overcome and has tasted the sweetness of Iman (Faith) will differ in this. The Qur'an and the Sunnah have indicated this, and we seek refuge in Allah from the one who rejects this … "
" … Indeed, Allah knows all things." [Qur'an, 8:75]
" … so that you may know that Allah has power over all things, and that He has encompassed everything in knowledge." [Qur'an, 65:12]
2. That Allah, the Most High, has written all matters that would ever occur in a preserved tablet (al-Lauhul-Mahfuz).
From the wisdom of Allah is that He wrote everything that would occur before He created the heavens and the earth in a preserved tablet known as al-Lauhul-Mahfuz. As Muslims it is upon us to believe this whether it agrees with our intellect or not, and to not ask why? When? And how?
"Do you not know that Allah knows what is in the heaven and the earth? This is in a Book. This is easy for Allah." [Qur'an, 22:70]
The Prophet (Peace be upon him) said:
"Allah wrote what was ordained for creation, fifty thousand years before the creation of the heavens and the earth and His Throne was on the water." [Muslim]
3. That nothing occurs except by the will of Allah, the Most High.
From the belief of the Muslim pertaining to al-Qadr is that he believes that nothing occurs except by the Will of Allah. If Allah, the Most High, has permitted it to happen it will take place without a doubt. Whether we like it or not. Allah Almighty says:
"But you cannot will unless Allah wills; Allah is Knowing, Wise." [Qur'an, 76:30]
The Prophet (Peace be upon him) also said:
"If the whole Ummah (nation) were to unite and try to benefit you in something, they would never benefit you except by that which Allah has written for you. And if the whole Ummah were to unite and try to harm you in something, they would never be able to harm you except that Allah had written it upon you." [At-Tirmidhi and Ahmad]
Allah's Will here is of two types, al-Kauni and ash-Shar'i. Al-Kauni is all that Allah wills and hasn't given man total control over, the likes of the orbiting of the earth around the sun, the appearance of the stars at night, the waves in the ocean, the ability to ride a bicycle, etc.
Ash-Shar'i is all that Allah is pleased with and has ordered mankind with. It is in the hands of mankind to fulfill. Such as praying five times a day, fasting in Ramadan, not associating partners with Him, being obedient to our parents etc.
4. That Allah, the Magnificent, created everything.
It is upon the Muslim to know and realise that Allah is the Creator of all things, including his (the Muslim's) actions. Not an atom on this earth nor a planet that orbits the sun exists except that Allah is the one who created it. Allah the Most High says:
"Allah is the Creator of everything; and He is the Guardian over all things." [Qur'an, 39:62]
And Prophet (Peace be upon him) said: 'Do you worship what you yourselves carve, when Allah has created you and what you make?' " [Qur'an, 37:96]
Imam Muslim narrates in the introduction to the first Hadith of his Sahih that the first person to ever speak about (in a deviant manner) Qadr was a man from Al-Basarah by the name of Mu'az al-Juhni. It was from his deviance that the stray sects started to take their methodology in Qadr. Over the passage of time a lot of sects have strayed in their understanding of Qadr, from them are the Mu'tazilah, the Jahmiyyah and some of the Asha'irah, but their deviant understanding goes back to the two main groups of the Qadariyyah and the Jabariyyah.
The Qadarriyah are those people who believe that predestination does not exist, and that we are free to act as we will, and that Allah, the Creator, does not have knowledge of an affair until its occurrence. The Jabariyyah are those people who believe that we have no free will, and that we are forced to do everything.
So the stance of Ahlus-Sunnah pertaining to the understanding our actions and al-Qadr is the middle course between the two sects. We believe that Allah knows everything we do before it happens, and has given us the free will to do as we wish. Whether it be good or bad, and we will be held accountable for that which we used to do. So it is upon us to continue doing good deeds and continue distancing ourselves from sins and evil acts, and not be like those who say that we are compelled to do everything, and that the doing of righteous acts will not make a difference. We seek refuge in Allah from such ignorance. Allah Almighty says:
"Those who ascribe partners [to Allah] will say: 'If Allah had wished, we would not have ascribed partners to Him, nor would our fathers, nor we have forbidden anything.' Thus did those who came before them argue falsely, until they tasted of Our wrath. Say: 'Have you any [certain] knowledge that you can produce before us? You follow nothing but conjecture. You do nothing but guess." [Qur'an, 6:148]
In another verse Allah Almighty warns those who took Qadr as their reason for falling into shirk (polytheism) when He says:
"Messengers of good news and of warning, in order that mankind might have no argument against Allah after the Messengers. And Allah was August, Wise." [Qur'an, 4:165]
Such that they cannot say that it was Allah's Will that we committed shirk with Him.
The Messenger of Allah was once sitting with a wooden stick in his hand with which he was scraping the ground. He raised his head and said:
"There is none of you except that his place has been assigned either in the Hell-Fire or in Paradise."
The Companions, may Allah be pleased with them, said:
"O Allah's Messenger why should we carry on doing good deeds then? Shall we not be dependent (on al-Qadr) and give up actions?" The Prophet (Peace be upon him) said:
"No, but rather carry on doing good deeds, for every person will find easy (to do) the deeds which will lead him to the place he has been created for." [Muslim]
And many people have come to understand that if Qadr has already been written for us, and we will receive that which has been prescribed for us then what is the benefit of making Du'a? The answer to this question lies in the understanding of the principle that events will take place if the appropriate steps are taken to make them happen. Thus since we know that Allah is in charge of all affairs and is able to do all things, He is the one we ask when we are in need. He already knew we were going to ask him, but waited till we actually do the act of asking before he answers our Du'a. So in order to achieve that final goal (to get what we asked for in our Du'a) we have to take the step of actually making Du'a.
The Prophet (Peace be upon him) said:
"Nothing increases one's life-span except good deeds, and nothing repels divine decree except Du'a. And verily, a person may be deprived of sustenance due to a sin that he commits." [Ibn Majah]
So if one were to ask how does Du'a change decree? We would respond to this with the example of the farmer whose field has gone dry due to the lack of rain (Divine Decree of Allah), so he prays Salatul-Istisqah (a prayer from the Sunnah, which is performed to ask for rain) and thus it rains and his crops cultivate. Thus as a result of his prayer Allah sent down the rain.
Imam Ibn al-Qayyim, may Allah have mercy upon him, had some wisdom filled words concerning those people who don't take the appropriate steps to make the desired event happen:
"The logical consequences of such a reasoning leads to a rejection of all efforts. It can, therefore, be said to a person who holds this view, if the satisfaction of your hunger and thirst has already been destined for you, then it will be fulfilled, whether you eat or not. On the other hand, if it has not been destined for you, it will never occur, whether you eat or not. And, if a son has been destined for you, then you will be granted one, whether you have intercourse with your wife or not. On the other hand, if a son has not been destined for you, then you will never be granted one. In this case, there is no point in you getting married … !" [See Jawab al-Kafi]
Allah the Most High tells us in many places through out the Qur'an that man will be tested and tried, and will face tribulations that man thinks he will never be able to over come. On the other hand Allah, the Most High, also puts us in times of ease where we think that there isn't a problem in the world. So how is the Muslim to react in these scenarios? Allah Almighty says:
"We shall surely test you with fear and hunger, and loss of property and lives and crops; but give glad tidings to those who have fortitude. Who when struck by misfortune, say: 'We belong to Allah, and surely to Him we shall return.' " [Qur'an, 2:155-156]
Allah Almighty also says previous to these two Qur'anic verses:
"O Believers, seek help in patience and in the ritual prayer. Allah is with those that are patient." [Qur'an, 2:154]
In the above verses Allah Almighty guides us to those actions that should be performed, when faced with trials and tribulations: Firstly, we should be patient. Secondly, we should not get over emotional and forget who created us but rather we should remember that to Allah we belong and to Him we shall return. Lastly, we should seek assistance in as-Salah (Prayer), which when referred to linguistically means Du'a, and ask Allah to relieve us of this trial and reward us for our patience. Like our Salaf (Pious Predecessors) would say:
"There is no protection from the Qadr of Allah, except with Allah."
• Benefits of believing in predestination (al-Qadr):
1. It grants its believer the peace of mind and sense of relaxation to know, that which has befallen him, was never meant to pass him by and that which has passed him was never meant to befall him.
2. It gives its believer the will and determination to do righteous deeds and grants him the knowledge of the fact that nothing can harm him or stop him except that which Allah has willed.
3. Teaches its believer not to be arrogant and vain but rather to be modest and humble because he realises that his actions are created by Allah and that such and such an event occurred, not because he was rich or was given beauty and good lineage but rather because it was the Will of Allah.
4. Teaches its believer to do as much as is in his capability and then leave the rest up to Allah, and then to be satisfied with the result as he did as much as his ability permitted him to do so.
Dear servants of Allah! Also Allah Almighty says:
"And it may be that you dislike a thing which is good for you and that you like a thing which is bad for you. Allah knows but you do not know." [Qur'an, 2:216]
In this Qur'anic verse, there are several judgments, meanings and benefits for the servant of Allah. If the servant of Allah knows that misfortune can produce a desirable thing, and that the desirable thing can produce a misfortune, he would not feel secure against the harm that can come from delight, and he would not lose hope of delight to come from harm, for he does not know the outcomes of things. Verily, it is Allah Who knows about that which the servant of Allah does not know, and in this context the following issues must be noted:
Nothing is more beneficial for him than abiding by the judgments of Allah, even if it is difficult for him at the beginning, because all its outcomes are good, delightful, and pleasurable. In the same way, nothing is more harmful for him than committing what is forbidden, even if he loves it. All its outcomes are pain, grief, evil and misfortune.
Furthermore, the mind bears little pain in comparison to the great pleasure and abundant good that it will experience, and likewise man is expected to avoid little in exchange for great rewards and preventing great pain and long term evil.
In this way, we can see that the perception of the ignorant does not go beyond the basics of life; his perception does not reach the goals, but the intelligent person always keeps his eye on the goals behind his actions in life.
The intelligent person perceives forbidden things like delicious food, which contain fatal poison. Whenever its pleasure arouses his interest, the reality of the poison would push him away from it. Also, he perceives the orders of Allah as bitter medicine that leads to good health and recovery.
Whenever its bitterness urges him not to take it, the reality of its usefulness leads him to comply. This requires knowledge that is more than the rudiments of the religion in order to understand the essential goals. It also requires strong patience to adjust oneself to it, in order to bear the difficulties that will be encountered for the sake of the goal. So if he loses certainty and patience, it would be difficult to achieve the goal, and on the other hand if his certainty and patience is strong, every difficulty would be rendered easy for him for the sake of permanent good and eternal pleasure.
There are other meanings of this Qur'anic verse. It also requires the servant to leave all his affairs in the Hands of the One Who knows the outcomes of all things (Allah), and to be pleased with whatever He chooses for him.
Also, the meanings of the Qur'anic verse include the fact that he should not propose or choose for his Lord, and should not ask Him for that which he has no knowledge of, for his harm and ruin may be in it and yet he does not know. He should simply ask his Lord to choose good for him and make him pleased with His choice, for that indeed would be the best ending. Also when he leaves all his affairs to his Lord, and is satisfied with His choice for him, Allah will support him by providing him with ability, determination and patience. He, the Almighty would also keep him away from the evil that the servant would have encountered if he had chosen for himself. He would show him some of the positive outcomes of His Choice, which he would not have attained if he had chosen for himself.
Such thinking relieves him of the burdens of trying to choose for himself as Allah frees his heart from estimations and arrangements, which fluctuate in difficulty. And in spite of this, the servant would always be surrounded by what was initially preordained for him. If he is pleased with the Choice of Allah, the preordainment would grant him what is praiseworthy, worthy of thanks and worthy of Allah's Mercy. Otherwise, the preordainment would incur on him all that is dispraised and unworthy of Allah's Mercy, because it was his own choice. When he truly leaves his affairs to Allah and truly becomes pleased with that, he would be surrounded by kindness and care in the preordainment, and he would be under the care and kindness of Allah. His Kindness protects him from that which he fears and His Care makes it easy for him to bear that which He preordained.
When the pre-ordainment is implemented upon the servant of Allah, the greatest cause of its implementation would be his trying to avoid it. Therefore, there is nothing more beneficial for him than submission.
Lastly, I urge the President Elect, Alhaji Bola Ahmed Tinubu, to join hands with the remaining contestants and all Nigerians to work hard in order to make Nigeria great. Let him be a servant leader, as he promised.
I also call on Alhaji Atiku Abubakar, Mr. Peter Obi and Alhaji Rabi'u Musa Kwankwaso to team up with the president elect in order to make our country great.
I pray, may Allah Almighty help them all, ameen.
Ya Allah, Who created and brought the heavens and earth into existence, Who does not pass away or depart. He, Who knows all about our conditions and is fully aware of all our movements and period of rest, helps our President Elect, Alhaji Bola Ahmed Tinubu to solve the problems of insecurity bedeviling Nigeria, assist him to rectify the economy of our country, use him to unite the Nigerian citizens and hold his hand to bring an end to all the Nigeria's problems. Ya Rahman Ya Raheem!
Ya Allah, Who creates, sustains and controls the affairs within the universe. He Who protects and preserves us and controls our affairs, the Sole Creator, Sustainer and Brilliant Planner. We call on You to forgive us, have sympathy for us and give our President Elect, Alhaji Bola Ahmed Tinubu good health, strength, power, energy, wisdom, knowledge and grace to stop and defeat the armed bandits, and the extremists (Boko Haram), a group which destroys, and does not build, corrupts much, and does not rectify, and all the related terror activities from this our beloved and great country, Nigeria. Ya Rabb!
Ya Allah, Use Alhaji Bola Ahmed Tinubu, and his vice Alhaji Kashim Shettimah, and all our other leaders to transform and salvage Nigeria, so that they lead us to all that is good for us and our country. Ya Hayyu ya Qayyum!
Our Lord! Let not their hearts deviate after You have guided them, grant them and us mercy from You, truly, You are the Bestower of Mercy.
Ya Allah, Nigerians are powerless, speechless and helpless, we pray through You to protect us and our leaders from falling into mistakes and guide them Ya Allah, to all that which is good for all of us. Guide them, so that they will work for the unity, peace, progress, development and stability of Nigeria. Guide them also to provide quality and responsible leadership, and to bring Nigeria's vast resources together to tackle a series of deep-seated, interconnected challenges and put the country on a road to better governance, increased security, and greater prosperity. Ya Ar-hamar Rahimeen Ya Rabbal Alameen!
Ya Allah, Give them the zeal to overcome daunting and threatening challenges; instill in them Your fear, so that they will lead justly and fairly towards the development of our people and country.
Ya Allah! Protect us all and our country, bless this country, forgive and have mercy, and destroy whoever that has a bad intention against our leaders, against us and our great country, Nigeria. Just as you protected us before, we seek for more of such protection, Ya Zal Jalali wal Ikram!
Ya Allah, make our country, Nigeria safe and the other Muslim countries in general, Oh Lord of the universe (jinn and mankind). Ya Allah protect our safety, our Iman and our peace in our native lands and rectify those placed in authority over our affairs (our leaders) and don't hold us to account for that which the foolish amongst us have done, and protect us from trials the apparent and hidden of it.
Ya Allah, show us the truth for the truth and help us to follow it, and show us the falsehood for falsehood and help us to stay away from it, and make Iman the most beloved to us and beautify it in our hearts, and make disbelief, lewdness and rebellion most hated to us and make us from those who are guided.
Ya Allah, rectify our leaders, Ya Allah guide them to that which is good for themselves and to that which is good for us. Ya Allah make them a means for our safety, and make them a means for our word (unity) to be one, and make them a cause for our coming together, Ya Al-Hayyu (Oh The Ever Living, The One who cannot die), Ya Al-Qayyum (The Self Sustainer), Ya Sami' (The Hearer) of the supplication. Ya Allah safeguard our country. Ya Allah bring ease to the Nigerians from that which they face from sufferings. Ya Allah give us immediate ease. Ya Allah give us victory with a happy outcome. Ya Allah make ease for the Nigerians from every difficulty and from every suffering, Oh Hearer of the supplication, Oh Reliever from every distress, Oh answerer of the supplication, Oh Helper of the grieving, Oh ever living, Self Sustaining, Oh Hearer of the supplication, Oh Owner of Loftiness and Nobility!
Our Lord! Accept (this prayer) from us. Indeed you are the Hearing, the knowing… Ameen.
All praise is due to Allah, the Lord of all creation; may Allah extol the mention of our noble Prophet Muhammad in the highest company of Angels, bless him and give him peace and security―and his family, his Companions and all those who follow him correctly and sincerely until the establishment of the Hour.
Murtadha Muhammad Gusau is the Chief Imam of Nagazi-Uvete Jumu'ah and the late Alhaji Abdur-Rahman Okene's Mosques, Okene, Kogi State, Nigeria. He can be reached via: gusauimam@gmail.com or +2348038289761.
This Jumu'ah Khutbah (Friday sermon) was prepared for delivery today Friday, Sha'aban 10, 1444 AH (March 03, 2023).