Sex for marks: Blame the students
Abba Ibrahim Gwale
The BBC has indeed conducted an excellent investigation into the sexual harassment of female university students by the lecturers, but I blame the students more.
A lecturer once told me that one of his female students came late to a test. After the test, the student entered another class, ruffled her dress, and exposed half her breasts, retouched her make-up and approached the lecturer's office. Before going, she confided to her friends that she was going to seduce the lecturer into giving her another test.
Unknown to her, a male student overheard her and reported to the lecturer. The moment she entered the office, the lecturer shouted at her to get out. From that day she had been avoiding the lecturer.
Another lecturer told me that a female student once told him that she couldn't pass his examination however much she tried and was therefore willing to give him whatever he wanted from her.
"Whatever I want?" he asked her.
"Yes, you do understand what I mean." She replied.
Also, when I was in Level 200, one of my female course mates was unable to submit an assignment on schedule. She went and wore a revealing dress and knocked on the lecturer's door. Fortunately for him, he wasn't in.
Sex-for-marks: How we caught Kano Poly lecturer–Muhuyi
Sex for Marks: Kano Poly to punish randy lecturer
Kano Poly lecturer in prison 'for sexually harassing female student'
I know another lecturer who received a text message from a female student after she had sat for his exam. In the text, she wrote that she knew she didn't perform well but needed to pass the exam. She therefore was willing to offer herself to him. She ended the message by begging him to tell her where he would like to meet her.
There is another lecturer who was told by a married woman that she was willing to have sex with him if only she would pass his course. She even urged him not to waste time as her husband was about to return from a journey.
There is yet another lecturer who I found in a sad mood in his office. He told me that he was about to terminate his employment with the university. When I asked him for a reason, he confided that his students have been trying to seduce him. He narrated a lot of stories regarding several female students.
Kano court remands Vice Principal over sexual harassment
Sex for Marks: How Kano students are suffering in silence
This problem is also prevalent in secondary schools where many male teachers suffer from the seductive cravings of female students.
However this is not to absolve the lecturers from blame as they are also guilty of harassing students sexually. In fact, the lecturers initiated the problem by demanding sex from their students. Nevertheless the students have become willing partners in this heinous crime.
Abba Ibrahim Gwale is a journalist based in Kano.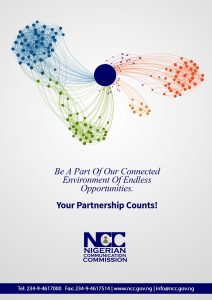 Opinion: Between KAROTA and Kano motorists
Adnan Tudunwada
Since his assumption of office, Baffa Babba Danagundi has proven his capacity of bringing developmental reforms to the Kano Road Traffic Agency (KAROTA).
KAROTA was established by former governor Rabiu Kwankwaso in 2012 to sanitize the roads by ensuring every vehicle owner and road users in the state abide by the law.
It is a fact that the roads in Kano are becoming sanitized as vehicle owners gradually strive to abide by traffic rules, unlike in the past, when total recklessness was the order of the day, with accidents occurring almost on a daily basis.
The pioneer Managing Director of KAROTA Mohammed Diggol had done so much in bringing this institution to limelight.
The introduction of road markings to control traffic by KAROTA has helped motorists to exercise caution not to breach traffic rules while driving just as drivers are also forced to acquire valid licenses and vehicle particulars. Those found breaching these rules are fined thousands of naira to serve as deterrent to others. .
All the other former heads of KAROTA namely Mustapha Hamza Buhari Bakwana, AIG Mohammed Hadi Zarewa and Arch. Ibrahim Garba Kabara had equally brought developments to the agency just the current managing director  Mr Dan-Agundi is also making commendable efforts in further re-shaping the agency for effectiveness.
Mr Danagundi, has proven to the citizens of Kano that no one is above the law through his seeming abhorrence for nepotism.
I met the KAROTA boss last Friday to lodge a complaint against an operative who treated me unjustly.
While I was with him, a case was brought of how a top government official sent someone to secure the release of a motorist who engaged a KAROTA personnel in a fist fight after he, the motorist, was arrested for breaking traffic rules.
Mr Dan-Agundi told the civil servant who wanted to seek favour that the offender must be punished for breaching traffic rules.
The MD gave me other examples of how top politicians and government usually support offenders, pointing that the law should not spare anyone.
He also narrated how his own sister committed a traffic offence and called him to intervene after she was arrested, but he flatly refused, telling her instead to pay the prescribed fines.
Mr Danagundi told me that he did all these to set an example that would give the KAROTA personnel the courage and motivation to do their work effectively without any fear or favour.
To understand the success achieved by the road agency, I think one should imagine KAROTA personnel staying off our roads for just 48 hours. Certainly, the messy accidents, recklessness and madness that would ensue would be incredible.
However, while citizens need to encourage KAROTA, Mr Dan-Agundi should also pay attention to the allegations of bribe-taking, extortion and assault of motorists against some personnel of the agency especially on the outskirts of Kano  city.
I believe the MD of KAROTA should organize a workshop for his personnel to further enlighten them on how to conduct their duties professionally and safely, while also considering constant training for the traffic officials.
KAROTA officials need training on how to approach and talk to drivers and clarify offences committed in a professional manner. This will earn the personnel respect from even the most recalcitrant driver.
I came across a KAROTA official who insulted me and my profession, thinking he would go scot-free but I reported him to the MD, who summoned him and demanded explanations from him. The official was eventually found at fault and Mr Dan-Agundi, immediately formed a committee to investigate the matter.
Such rude personnel who bring disgrace to the traffic agency due to their penchant for bribe-taking, arrogant and abuse of authority should not have a place at KAROTA under Mr Dan-Agundi's leadership.
Adnan Tudunwada, a media personality can be reached at adnanmukhtaradam@gmail.com or @adnanmoukhtar on Twitter.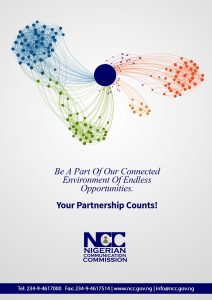 Opinion: New Kano emirates and 2023 gubernatorial election
Abba Ibrahim Gwale
To the new emirates and their beneficiaries, the creation of the new emirs in Kano by the state governor, Abdullahi Umar Ganduje, is a good development especially for people who used to find it difficult to reach the main Kano Emirate.
There are both positive and negative sides to the creation of the new emirates in Bichi, Gaya, Rano and Karaye local government areas of the state.
But the way and manner these emirates were created has raised suspicions that our politicians may use the opportunity to create more divisions in the state within the political arena.
There were worries when the creation of new emirates in Kano was first announced, but after some months many people that are now direct beneficiaries of it are celebrating and predicting the outcome of the gubernatorial election in the state considering the number of votes from each local government or senatorial zone.
Kano currently has at least 5,457,747 estimated votes according to the Independent National Electoral Commission (INEC).
But before 2023 general election the commission will conduct further registration for new voters and existing ones who might have lost their voter cards. That means there would be more voters than we have now.
Kano Municipal, Tarauni, Dala, Nassarawa, Fagge, Gwale, Ungoggo, Kumbotso, Dawakin Kudu and Minjibir local governments are all situated within the domain of the main Kano Emirate under Emir Muhammad Sanusi II. These local governments have more votes than Bichi, Gaya, Rano and Karaye emirates combined.
It could be safely speculated that the local governments in the domain of the main Kano Emirate could be deciding factors in 2023 elections due to their numerical strength, political awareness and sophisticated voter education.
It's too early to start thinking about who will be the next governor of Kano from the main political parties but there seems to be an urgent need to make calculations on how to fill the void created by the inconsequential new emirates.
The notion of "We vs Them" is already in the people's mind and any party that presented a candidate from the urban area will get a lot of votes from the people in the city while those from the suburbs will also rain their votes to the person that comes from their own domains.
The "Sarkin Birni and Sarakunan Kauye" names-calling will play a notorious role in many people's mind while the ongoing political crisis that is brewing between Mr Ganduje and Emir Sanusi may intensify.
There are speculations that people who live in the urban areas, will not vote any candidates that come from rural areas as governor while those that live in the city may also support only candidates from the metropolis.
I am optimistic, but the potential pitfalls of these new emirates are alarming. Elders and opinion leaders have a role to play in shaping people's minds before and during elections' processes to inform people on the importance of unity and voting for the right candidate. .
But, still, we see the creation of the new emirates as a huge liability as the state government is spending millions of naira for building palaces, buying new cars for the emirs.
Also many people that are working closely with the emirs are now on government pay roles while the government will also provide money for events especially during sallah celebrations.
Many people have criticized the government for deploying huge resources on the new emirates rather than using it for the well being of the masses.
This is especially true considering that there are several communities across the state that lack school buildings, furniture and learning materials as well as decent hospitals, medical equipment or drugs.
Kano state is still lagging behind in agricultural sector despite the fact that the government claims to invest more on agriculture, health and education.
The government is still insisting that the emirates are here to stay despite the court saga, but the fear is the next governor of the state might not be more concerned about the emirates and may continue to recognize the number one emirates even if he is from the same party with the incumbent unless he has the same grudges with the incumbent which is unlikely.
As a result of these new emirates many local governments could not benefit from infrastructural development, loans for farming, proper consideration and benefit for employment and many policies from government that can directly affect the people.
Curiously, people are asking why Governor Ganduje appears to give more priority to Bichi emirate led by Aminu Ado Bayero despite the fact that among the newly created emirates only Bichi did not have a history of being an emirate.
Is it because Aminu Ado Bayero, the son of the late Alhaji Ado Bayero is the emir of Bichi? Or is it true that the governor wants to dethrone Muhammad Sanusi II so that Aminu can replace him as the Emir of Kano?
 Regardless of what will happen in 2023 general elections, the new emirates and in fact the whole emirates saga will play a major role in the state's politics during campaigns and on elections day, especially the gubernatorial poll.
Gwale can be reached at Abbalggwale18@gmail.com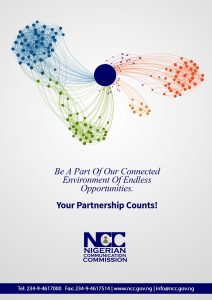 Umar Labdo and Sarkin Kano Muhammad Sanusi II: Between hatred and patriotism
Ibrahim Ado-Kurawa
Umar Labdo has made himself the most vocal and virulent critic of Sarkin Kano Muhammad Sanusi II (the Emir of Kano) in the social media. He over stepped his bounds by being rude to the Emir. He has made wide-ranging accusations, alleging that the Emir Sarkin is an agent of the Western powers who are trying to destroy Muslims. He wrote in Hausa Language and his purpose is to get the Emir deposed because he said the Emir is not working in the interest of the people and they will not shed any tears. He did this to provide justification for the enemies of the Emir who want to finish him and frighten all alternative voices from the public space.
It would be recalled that Governor Ahmad Sani Yarima was the first Governor to launch the Shari'a Criminal Law and all other Muslim majority states in the North followed his example. Most of the Ulama supported them. Mallam Sanusi Lamido Sanusi who was not the Emir of Kano at that time wrote critical essays against the way the Shari'a was implemented arguing that it was politically motivated. This was because according to him the governors were not concerned about the economic development of their states but were only interested in penal laws to divert the attention of the citizens from their bad governance.
He used classical Fiqh sources to write against the judgments of lower Shari'a Courts that convicted accused persons including Safiya for adultery. Most of what he wrote about Shari'a implementation has been vindicated as correct critique because politicians have since abandoned the cause and are more concerned with their positions.
The family law debate
Mallam Sanusi Lamido Sanusi became Sarkin Kano Muhammad Sanusi II and he pledged to spearhead the reform of Muslim family law. As someone who is also knowledgeable in the field of Shari'a, with a first class degree he knows it is not an easy task. It was also part of his social reform initiative. Therefore he initiated it, in collaboration with Bayero University. Scholars from the university and the city were brought together and they worked for two years. Many of the city scholars have been teaching Maliki Fiqh for over 30 years some of them can teach Labdo for 10 years before they certify him. Their draft was debated. Those who had reservations from the scholarly community were given the opportunity. Every issue was discussed in a scholarly manner and resolved. The scholars unanimously accepted more than ninety percent of the draft law. No sub-Saharan African Muslim community has ever done this. Hence the President of Niger Republic invited Emir Sanusi to speak to his people on the need for similar reform.
This is why people like Labdo, who, parade themselves as scholars, are jealous. I challenge Labdo or any of his fellow propagandists to come up with a scholarly critique of that draft law. They can only speak to the gallery without any coherent scholarly exposition because they think most people are ignorant and those who are educated would succumb to their cheap blackmail of branding them as enemies and agents of the West. This is cowardice and hate speech.
Labdo has berated Emir Sanusi for not bringing any development project in the last five years claiming that he has not built any school or anything tangible. On the other hand he alleged that Sanusi has been spending for himself and the palace. This is where Labdo has demonstrated his hatred. Even if Sanusi stops spending anything for himself and diverts it to the society he would not wipe out poverty and ignorance. Or he should just do it please people like Labdo. On the other hand if Sanusi is able to secure a major policy thrust, it could bring about the needed change not superficial change. For example, if the Muslim family law reform is accepted then orphans, divorcees and widows would be protected. The weak would have access to education and dignified life. This is what people like Labdo do not want. They want perpetual ignorance to feed people with their propaganda and hate mongering.
Initiating development that government failed to do
If the reform succeeds which Labdo does not like. There would be less abandoned children. People would be compelled to take care of their children and to end domestic violence. What are the major problems of Kano society today that have no root in the breakdown of the family? He says Sanusi has not done anything to fight drug abuse is it because he has more capacity than NDLEA? On the contrary while Sanusi is urging reform to enhance the family and protect the weak propagandist like Labdo are tagging him as Western agent.
Labdo is blinded by hatred hence he claims that Sanusi did not bring any development to Kano, in the last five years despite his connection. This is very absurd who amongst those who have authority has ever brought any development to any domain in five years? All Nigerians are living witnesses to the problem of power in Nigeria. Even in Kano the State Government's independent power project has been going on for two tenures (eight years). What about at the Federal level, which is common knowledge, how many megawatts have been added since 1999? Yet Labdo wants Sanusi to perform miracles. Sanusi's fault is that he is the Chair of Black Rhino Group, the largest consortium in power investment in Africa. He gave condition that the company must invest in Kano before he accepted the chairmanship. They are committing $5 billion in Africa for investment in the power sector. He has met all those concerned and followed all the processes. His fault is that he has not delivered in five years what the Nigerian State has not delivered in twenty years.
Labdo is in the Faculty of Humanities where he is a Professor yet he believes that an Emir can bring about economic development in five years. He is angry that Emir Sanusi's supporters have brought elders to stop the Governor from deposing him. They are doing this because they know the value of Emir Sanusi to his people unlike the Professor in the Faculty of Humanities. It was because of Emir Sanusi that the African Development Bank (ADB) hired and paid an international consulting firm to make Industrial Diagnostics for Kano State, it has not been done for any sub-national entity in Africa. Without such groundwork no investor will come to Kano.
It is as a result of Emir Sanusi's efforts that a Chinese firm is arranging to invest $300 million in one of the textile firms in Kano. The development partners have agreed to interface with the company's creditors in Nigeria to reschedule outstanding debt to enable the Chinese investors to acquire the company. Even if it takes Emir Sanusi ten years to bring $300 million investment it cannot be a fault because no traditional ruler has ever done that for any domain in Nigeria. Even if it is only the Industrial Diagnostics that was done because of him it is enough, which Nigerian traditional ruler has ever done that for his domain, when Kano is the first sub national entity in Africa to benefit from this support from ADB because of its Emir.
Muhammadu Rumfa's legacy
Labdo claims that Emir Sanusi is destroying the Sarauta. Well there is need for evidence. And that is if Labdo even knows what Sarauta means. He claims that the Emir is spending money on the Palace but still believes that he is desecrating the institution according to his malicious allegation based on hatred. Sarkin Kano Muhammad Rumfa (1463-1499) constructed Gidan Rumfa (the Palace). It is the largest and oldest continuous seat of authority in Sub-Saharan Africa. There were many before it but not as large or have ceased to serve any useful function. Most of the buildings in the palace are centuries old and have become health hazards. Emir Sanusi decided to pull them down with the little resources available. He maintained the maghrebian Islamic style in the architecture. This made him the most influential builder in the palace history after Sarkin Kano Muhammadu Rumfa. The option for him was to use the resources as advised by Labdo instead of maintaining Gidan Rumfa, such usage would have little or no effect on the lives of people of Kano but for propaganda value. The other alternative is to allow the palace to be destroyed gradually as other ancient monuments.
So what is Sarauta? It was kingship and now it is leadership. What do we expect of Sanusi? Many believe he should never talk on any social or economic issue. He should just keep quiet in the face of anything. They believe that was, the attitude of his predecessor and the norm. If Sarauta is leadership it means the Emir should not be silent. Emir Sanusi is obviously not perfect. But in terms of economic policy should he permanently keep quiet? Is that fair to Nigeria? The best Central Bank Governor should be silenced. Is that democracy? Obviously not, it is not even Sarauta. They say he must give advice in private, is that democracy? Long before the Federal Government closed the borders, he recommended it. So why is he not being commended. Even people like Labdo and his other co-destructive preachers commended Emir Sanusi when he boldly condemned that Shiism has no roots in Nigeria. At that time Labdo never claimed he was working for the West. Emir also confronted Boko Haram on the pulpit and at every given opportunity, he boosted the morale of his people and inspired them to remain steadfast as expected of a leader, so he was therefore a Western agent, as propagandists like Labdo want us to believe.
'Destructive preachers'
People like Labdo are destructive preachers because they are hate mongers. They think they own the Shari'ah and can determine who is and who is not Muslim. Even on matters of ijtihad where there are differences of opinion among scholars they still appropriate who is and who is not Muslim. You may disagree with Emir Sanusi on his daughter representing him at an occasion, or his views against domestic violence and right of women to retaliate. Even if he is wrong does that make him anti-Shari'ah and interested only in promoting Western values? What about his pioneering initiative on Muslim Family Law reform using classical texts that people like Labdo or their masters cannot dream of initiating?
The problem of destructive preachers like Labdo apart from hatred and extremism is ignorance of social reality. Out of this ignorance they believe Northern Nigeria is a perfect Muslim society that does not need social reform. Hence any attempt to reform is Western inspired. For example, they are against girl child education by supporting early marriage for the children of the poor but for their children they can proceed up to the university. They do not realize that stopping girls from schooling has long-term implications on the society. Even at the layman's level how can you have enough female health workers if you allow people to marry off their daughters below the age of eighteen? People must speak against this practice despite hate mongers and that is why Emir Sanusi incurs their hatred.
People like Labdo want to enjoy the fruits of technology yet out of ignorance they don't know what are its impediments in the Northern Muslim society. The most critical problems are lack of equity and access to education in Northern Nigeria because of cultural barriers that people like Labdo do not understand. All Muslim societies outside black Africa have passed this archaic stage. In Malaysia, Bangladesh, Pakistan, Turkey, Morocco and many other places Muslim students have access to education because of reforms but not in Northern Nigeria.
Emir Sanusi is one of the few people who understand this. He is the only Muslim leader who has spoken publicly that language should not be a barrier to education. He made the most cogent advocacy for the Qur'anic students and scholars that they must not be relegated to permanent disenfranchisement because they do not have proficiency in English Language. Emir Sanusi is the only leader who has given much commitment to advocacy on the need to teach sciences and other subjects in vernacular to accommodate the disenfranchised poor people of Northern Nigeria. Yet he is an agent of the West because he called for the incorporation of Qur'anic students into the educational system something people like Labdo can never do and when they do no one will listen to them because they are nonentities.
Yes Emir Sanusi is very vocal when it comes to introspection of the Northern Muslim society. You may disagree with him. But he does it out of patriotism. He does not believe in blame game that is for shallow people like Labdo. When Emir Sanusi speaks about the problems of Nigeria he does from the position of strength. He does not regard the cultural practices that retard northern Nigeria as Islamic or sacrosanct. Hence if people are negligent of their duties he would speak against it no matter how bitter that may be. He does not believe in blaming other ethnic groups for the poverty in Northern Nigeria. Some of the northern states are the poorest in this planet while other Southern states if they are not in Nigeria, they would rise higher in the scale of prosperity so Northern Nigeria pulls them down. Emir Sanusi says it as it is. Whereas people like Labdo promote ethnocentrism and intolerance.
An example of such ethnocentrism and intolerance was Labdo's interview in The Punch newspaper of February 3, 2018, it was a very convoluted outing unbecoming of a Professor in the Faculty of Humanities. He provided the fodder for ethnic hatred and animosity in Nigeria. Here is a Professor claiming that Fulani have right of conquest to certain areas in Nigeria including areas that were never even under the Sokoto Caliphate. What kind of person is this who claims that Tiv descended from Fulani and Jukun? Using it to claim rights over Benue. What kind of person is this who would regard Abuja as Fulani gift to Nigeria because it was part of North Western State. The Punch asked him: Which other states or areas do you think belong to the Fulani by right of conquest?
He answered: "For example, many of those who followed my post and responded were asking, now, can you say that Abuja belongs to Fulani? Yes, Abuja belongs to Sokoto, even as late as 1975, Abuja was part of Sokoto before the coup that terminated Yakubu Gowon's administration. Abuja was part of North Western State, with Sokoto as the capital. What we know as Niger State today was under Sokoto. And that is why we have Suleja because when the Fulani donated Abuja to Nigeria, they took the Emir from Abuja to Suleja; go and read the history".
Emir Sanusi is almost opposite of Labdo. He cannot make these ignorant claims to defend the Fulani people. Labdo the Professor does not even know the origin of Abuja, yet he wants to speak about it? What kind of person is this? It was not a Fulani territory in pre-colonial Northern Nigeria. In fact the Hausa rulers of Zazzau established it when they were chased out of Zazzau. It is unfortunate that people like Labdo even have a space in the intellectual arena of this country. Labdo said he did it deliberately as his people the Fulani must attack presumably with fables not history as the basis of the narrative. On the contrary Emir Sanusi in his defense of the Fulani cattle owners provided the intellectual basis of their rights, as citizens and he became one of their most influential defenders when they faced extermination whereas Labdo's convoluted fables increased their enemies. Hence people like Labdo will always campaign and say Emir Sanusi is agent of the West to expose the Nigerian citizens to hatred of one another thus doing disservice to humanity.
'Jealousy of Sanusi's recognition'
Labdo is jealous that Emir Sanusi is recognized across the world for his achievement in the management of the Nigerian Economy and his advocacy for educational inclusion. Hence because of hatred, he says the Westerners promote Emir Sanusi for working for them against his people. When Sanusi worked to save the Nigerian banking sector he did it for the Westerners. When Sanusi saved Nigerian depositors he did it for the Westerners. When Sanusi raised the revenue that CBN remitted to the Federation to the highest level for the first time he did it for the Westerners.
When Sanusi made sure almost all Federal institutions benefitted from the CBN Corporate Social Responsibility across the whole country he did it for the Westerners. It is the reason that many public universities across the country honor Sanusi more than any other Nigerian ever, because his landmark is visible not imagined in their campuses. When Sanusi blew the whistle against the NNPC fraud of $20billion and lost his job for the APC to use it as weapon against the PDP he was doing it for the Westerners.
This is, why those who value sacrifice respect Sanusi when his enemies like Labdo who value mediocrity and ethnocentrism, want him removed from the Emirship, those who have sympathy for patriotism rose up to support him. Labdo carpeted them for supporting Emir Sanusi. Unfortunately for Labdo, Emir Sanusi is loved all over the world because of his achievements and patriotism. On the other hand who is Labdo in academic circles only in his locality. He is a minion in the academic world. The world has changed. Does Labdo appear in high impact referred journals to help elevate the position of his university's world ranking or is he a local champion with no position in the academic peer reviewed world. Just search any peered reviewed high impact journal or even www.jstor.org how many times the word Labdo appeared? They are all merit based, so people like Labdo cannot appear hence, his hatred of the excellence in public service, as Sanusi exemplified, and his backwardness in his academic calling.
Ibrahim Ado-Kurawa, a Kano based researcher and writer can be reached at ibrahimado@yahoo.com