FRSC denies producing 'Chip Whip' number plate, launches probe
By Nazifi Dawud
The Federal Road Safety Corp (FRSC) has denied producing an absurd number plate that mis-spelt Chief Whip as 'Chip Whip', which was found on a vehicle believed to be owned by Hon. Ayuba Labaran Durum–Chief Whip of the Kano State House of Assembly.
Kano Focus reports that an image of the comical number plate, which was first shared by Jaafar Jaafar, publisher of Daily Nigerian newspaper, has caused uproar and derision, since it emerged on Saturday.
Many social media users have blamed the FRSC, the only government agency with a mandate to produce number plates, for the blunder.
However, in a statement on Sunday, the FRSC promptly denied manufacturing the ludicrous number plate, blaming impostors.
"The attention of the Federal Road Safety Corps (FRSC) has been drawn to the existence of a number plate issued with the wrong spelling of "CHIP WHIP" instead of the correct spelling of CHIEF WHIP to the Kano State House of Assembly.
"We wish to state categorically that the said number plate did not originate from any of the FRSC Number Plate production centres, neither was it issued by the Corps," read the statement, signed by Bisi Kazeem, Corps Public Education Officer of the FRSC.
"We are therefore making it abundantly clear to members of the public that FRSC as the lead agency in road traffic management and safety administration in the country has nothing to do with the said number plate as some people are insinuating on some social media platforms.
"For the avoidance of doubt, FRSC with its International Quality Management certification (ISO 9001: 2008) has rigorous quality procedures for producing and issuing any of its security documents which makes the possibility of such obvious grammatical errors on any of its licences an impossibility".
The FRSC also said it has launched an investigation in order to identify and arrest the manufacturer of the 'Chip Whip' number plate.
"Consequently, the Corps Marshal, Dr Boboye Oyeyemi has ordered the Sector Commander of Kano State to investigate the origin of the purported number plate with a view to bringing the perpetrators of the illegal act to book.
"Furthermore, he has directed all field commands across the country to be on vigilance and clampdown on producers and issuers of fake number plates.
"To this end, he calls on members of the public to immediately report any act of such illegality against all FRSC security documents, while assuring of the competence and diligence of the Corps in carrying out all its assignments geared toward ensuring safer road environments for safety and security of all Nigerians," the statement added.
Kano records highest number of sickle cell patients in Nigeria
Nasiru Yusuf
Kano state has the highest sickle cell patients in Nigeria, a consultant haematologist at Aminu Kano Teaching Hospital said.
KANO FOCUS reports that Dalha Halliru Gwarzo disclosed this in an interview with Hospital's newsletter as part of the 2021 World Sickle Cell day.
He added that Lagos is the second state with highest number of sickle cell cases in the country.
Mr Gwarzo said India, Democratic Republic of Congo and Nigeria constituted 90% of the sickle cell patients worldwide.
On the causes of sickle cell disease, Mr Gwarzo said it is a genetic inherited disease from parents who are either SS, or AS genotype as a result of genetic condition or mutation of abnormal form of red blood cell.
He advocated for compulsory screening of infants after birth and school children, pre-marital counseling/tests, subsidising cost of medication/treatment and mass sensitisation campaign on dangers of the disease.
Mr Gwarzo noted that, although there is no known cure for sickle cell disease, but developed countries are using a high technology for manipulation of the genetic cells by bone marrow and stem cells transplant, which cost about fifteen million Naira in countries like United States, Germany, United Kingdom and Canada.
Kano missing children: Court convicts Paul Owne 104 Years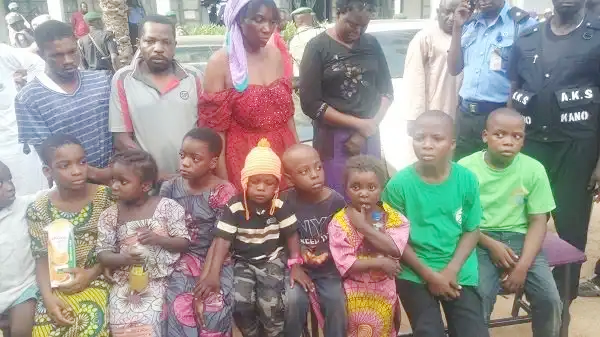 Kano State High Court has sentenced Paul Owne to 104 years without option of fine for abducting under five children and sold them in Onitsha, Anambra state.
KANO FOCUS reports that Mr Owne was reported to have conspired with six others in committing the crime.
Delivering the judgement on Friday Justice Zuwaira Yusuf sentenced the convict after pleaded guilty to all his 38 count charge against him by Kano State Government.
The court upheld that the convict was found guilty in count 2, 8, 9, 2, 27 and 34 therefore convicted him to 7 years each without option of fine in addition with the sum of N100,000 fine.
Similarly, the court found Owne guilty in count 3, 5, 10, 11, 22, 28 and 38 head count he was sentenced to 7 years.
Mrs Yusuf said the action of Owne was in contravention of count 4, 12, 13, 29 and 38, she convicted him to 4 years on each count without option of fine.
She ordered that all the count shall run Consecutively.
The 5 other defendants who pleaded not guilty to all the charges read over to them namely: Ogbono, Emanuel Igwe, Loise Duru, Monica Oracha and Chinelo Ifedigwe.
Kano Focus reports that the Kano Police Command had rescued nine missing children and paraded six Igbo persons who have confessed to abducting the kids, renaming and forcefully converting them to Christianity before selling them in Onitsha, Anambra state.
Kano is the biggest sesame market in Nigeria – Ganduje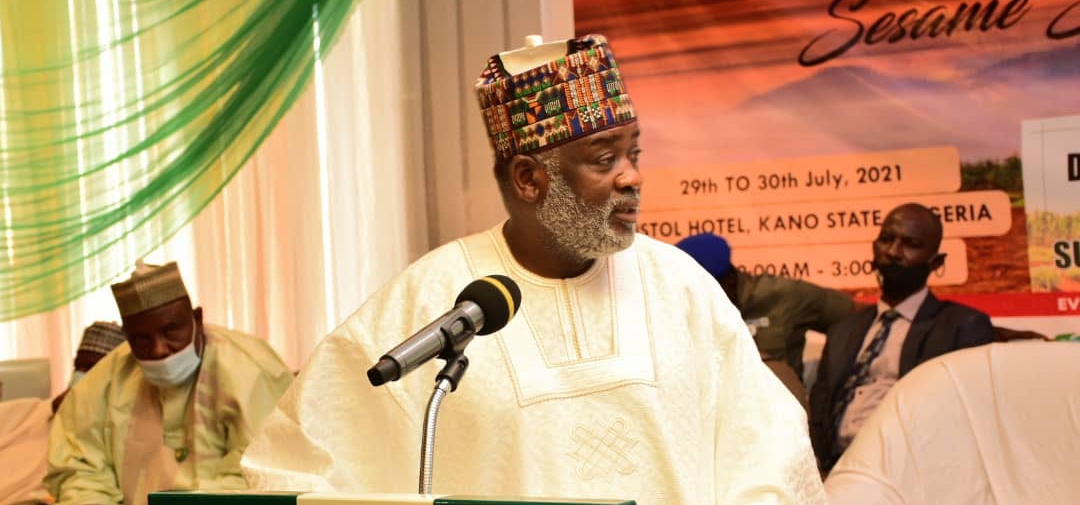 Nasiru Yusuf
Governor Dr.Abdullahi Umar Ganduje has said that Kano with its commercial potentials being the biggest agricultural commodity hub in Africa is also the biggest Sesame market in Nigeria.
KANO FOCUS reports that the Governor represented by his Deputy Nasiru Yusuf Gawuna stated this on thursday in Kano while declaring open a Sesame seed conference with the theme "Developing the Sesame seed value chain for sustainable growth" organised by the National Sesame Seed Association in collaboration with Kano State Government.
According to him the conference will create an avenue for stakeholders in the industry to identify the most effective ways to promote value chain development in the Sesame seed sector and to also discuss mutually beneficial trade opportunity so as to improve economic development and livelihood of smallholder farmers.
The Governor described sesame seed as the most sought cash crop in terms of export value in Nigeria, being one of the fastest growing sectors due to its foreign exchange earning and as a main source of income for about 5 million smallholder farmers.
He however assured that his administration is committed to towards enhancing the production of sesame both in terms of quantity and quality through financing,improved techniques and productivity.
The Minister of Agriculture and Rural Development, Muhammad Sabo Nanono in his remarks highlighted the interventions given to the National Sesame Seed Association in the development of the sub-sector include the distribution of high yielding black,white and brown variety sesame seeds to boost productivity.
Similarly, he said 20 sesame cleaning machines were also distributed, in addition 2 model sesame processing centres were established in Nassarawa and Kano States respectively.
On her part, the Minister of state for Industries,Trade and Investment Maryam Katagum represented by a Deputy Director Irimiya Kaura explained that the ministry is committed towards providing enabling environment that will enhance the competitiveness of Nigerian agricultural commodities in the global trade.
She also revealed that in continuation of developing sesame seed,the ministry is implementing a robust agribusiness and industry development initiative to draw investment to the non oil sector in the country.
Speaking earlier the President of the National Sesame Seed Association of Nigeria, Sherif Balogun stated that for the past 5years they have been working assiduously to promote the sesame seed value chain as well as increasing the production from 300,000 metric tons to over 500,000 tons.
He therefore called on the public to engage in massive sesame production and processing in order to benefit from government policies like the Anchor Borrowers Programme.
While appreciating the Kano State Government for partnering with them in organising the conference,he also commended Governor Ganduje for his support and effort towards making Kano a destination for agribusiness investment.
The event was attended by the Jigawa State Commissioner of Agriculture Muhammad Alhassan who represented Governor Badaru Abubakar, Chaiman House of Representatives Committee on Agricultural Institutions Mannir Babba Dan' agundi and other stakeholders.