Kano most polluted city in Africa–Research
By Mukhtar Yahya Usman
A report by IQ Airvisual, an international organization based in Switzerland has ranked Kano as the most polluted city in Africa, with levels of air pollution reaching up to 54.4 percent.
According to the report, some of the major causes of the high pollution in the city include industrial toxic waste, vehicle exhaust fumes, kerosene and firewood burning.
The study also rated Kampala, the Ugandan capital as the second most polluted city after Kano, followed by Port Harcourt in Rivers state which is third and then Addis Ababa, the capital of Ethiopia as the fourth most polluted African city.
Moreover the report rated Nigeria among the top ten most polluted countries in the world with Nigeria alone accounting for 44.8 percent air pollution, followed by Uganda and Ethiopia.
According to IQ Airvisual, Africa is struggling with lack of effective information gathering mechanism that would help the continent in assessing its level of pollution.
What is air pollution?
Air pollution is a mixture of natural and man-made substances in the air we breathe. It is a major environmental risk to health.
Around 3 billion people still cook and heat their homes using solid fuels in open fires and leaky stoves which are the major sources of air pollution.
Impact on health
At least 3.8 million people die prematurely every year from illness attributable to household air pollution caused by the inefficient use of solid fuels and kerosene for cooking. Among the 3.8 million deaths:
27% are due to pneumonia
18% from stroke
27% from ischaemic heart disease
20% from chronic obstructive pulmonary disease (COPD)
8% from lung cancer
Pneumonia
Exposure to household air pollution almost doubles the risk for childhood pneumonia and is responsible for 45% of all pneumonia deaths in children less than 5 years old. Household air pollution also carries high risk for acute lower respiratory infections (pneumonia) in adults, and contributes to 28% of all adult deaths to pneumonia.
Chronic obstructive pulmonary disease
One in four or 25% of premature deaths from chronic obstructive pulmonary disease (COPD) in adults in low- and middle-income countries are due to exposure to household air pollution. Women exposed to high levels of indoor smoke are more than two times as likely to suffer from COPD than women who use cleaner fuels and technologies. Among men (who already have a heightened risk of COPD due to their higher rates of smoking), exposure to household air pollution nearly doubles that risk.
Stroke
12% of all premature deaths due to stroke can be attributed to the daily exposure to household air pollution arising from cooking with solid fuels and kerosene.
Ischaemic heart disease
Approximately 11% of all deaths due to ischaemic heart disease, accounting for over a million premature deaths annually, can be attributed to exposure to household air pollution.
Lung cancer
Approximately 17% of premature lung cancer deaths in adults are attributable to exposure to carcinogens from household air pollution caused by cooking with kerosene or solid fuels like wood, charcoal or coal. The risk for women is higher, due to their role in food preparation.
Other health impacts and risks
More generally, small particulate matter and other pollutants in indoor smoke inflame the airways and lungs, impairing immune response and reducing the oxygen-carrying capacity of the blood.
Kano establishes Gifted academy, to accommodate students from Northern States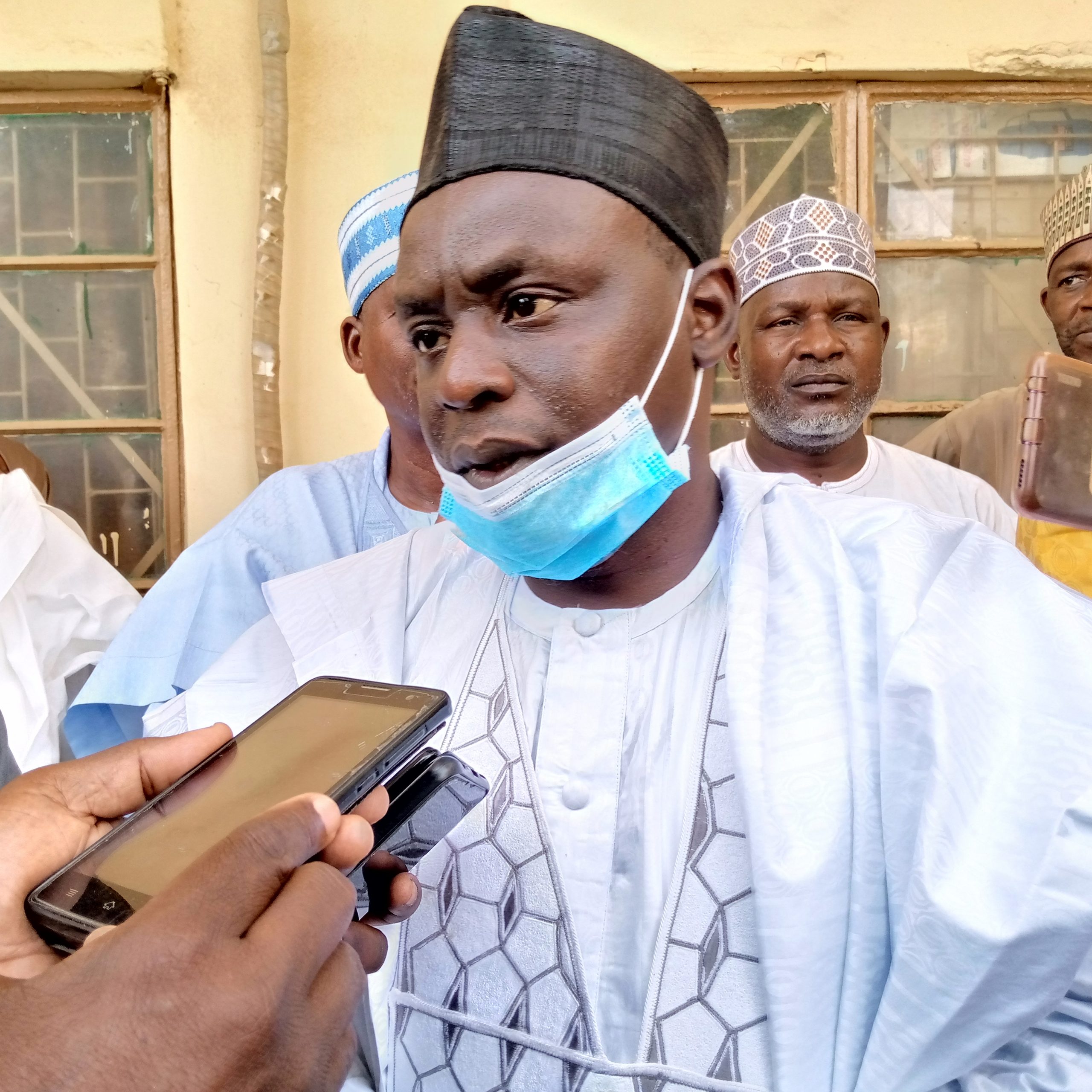 Kano State Government says it has established a Gifted Academy where five students from each of the 44 Local Government Areas of the state will be admitted, and two students each from the 18 Northern States.
Kano Focus reports that Muhammad Sanusi Kiru, the state's Commissioner of Education disclosed this on Monday in Kano when presenting Common Entrance Examination forms to the state's Educational Zonal inspectors.
According to him, in the northern part of the country, only in Jigawa State and the Federal Capital Territory (FCT) that such secondary School exists, adding that the one in Kano will be the second.
He added that the establishment of the academy at Ganduje community in Dawakin Tofa Local Government Area for the gifted children was initiated in November 2020, and will commence academic activities in March 2021.
Sanusi Kiru said, the state government came up with such initiative to establish the academy after realising that there are a lot of brilliant children in all the 44 Local Government Areas of the state.
"That is why we decided to bring them together so that we encourage them and provide them with all the necessary support. And we are going to have representatives from all the local government areas.
"And also, all the northern states we have planned to give them two slots each. I have discussed with Gov. Abdullahi Ganduje and he has accepted the decision." He said.
He added that the state government would not condone any form of examination malpractice during the Common entrance examinations scheduled for Jan. 20.
Sanusi-Kiru said the ministry has completed all the necessary arrangements for the successful conduct of the examinations, with the aim of ensuring zero tolerance on examination malpractice.
He said, "with the emergence of the free and compulsory education policy in the state, the sector has achieved great achievement especially increase in enrollment of students.
Kano Govt directs boarding school principals to relocate to school premises
Nasiru Yusuf
Kano State Government has ordered all Principals of boarding Schools in the State to relocate to the school premises or loose their positions.
Kano Focus reports that Muhammad Sanusi-Kiru, the State's Commiaaioner of Education gave the directive while presenting Common Entrance Examination forms to the state's Educational Zonal inspectors on Monday in Kano.
According to him, all Principals of boarding Schools are expected to relocate to their respective school premises to ensure the security and safety of their students.
"I am directing all Principals of boarding Schools to relocate to their schools immediately, or face being sacked.
"Any principal that has issues with their accomodation within the schools, should write to the ministry so that necessary measures should be taken.
"It does not make sense, the students should be left in the schools, while the principals who are the first official to be contacted in case of any emergency issue are sleeping outside the schools.
" Therefore, there is the need for all Principals to remain close to their students, especially at this critical moment of security challenges in the country.
"And I want to assure you that security agencies will be deployed to those schools to monitor the principals. Anyone found guilty should blame themselves." He said
The Commissioner further assured the government's commitment to ensure that all the schools are fenced, especially the boarding schools to ensure adequate security.
He also ordered for the immediate deployment of vigilantes across all the boarding Schools in the state to ensure the security and safety of the students.
UK spends £3.2 million on promoting basic literacy in Kano 
Mukhtar Yahaya Usman
The British Council says it has spent 3.2 million pounds on the implementation of the Kano Literacy and Mathematics Accelerator programme (KaLMA) in Wudil and Dawakin Tofa local government areas of Kano state.
Kano Focus reports that, the  programme which began in October 2019, was aimed at addressing the lack of foundational skills in basic literacy and numeracy among primary school pupils.
The Representative of KaLMA in Kano state, Habeeb Saleh disclosed this at the flag-off of distribution of KaLMA instructional materials in Kano on Monday.
According to him, KaLMA was also providing training and capacity building for teachers, Head Teachers, students teachers and school support officers in foundational skills methodology comprising teaching at the right level methodology for Maths and Hausa literacy, and using the British Council's dual language approach for English.
He disclosed that in 2020, KaLMA had produced and distributed teaching and learning materials to all primary four to primary six teachers and pupils in the two local government areas the programme was being implemented in the state.
"The materials are designed to enhance teaching and learning in the classroom as well as improve pupils' learning outcomes.
"This year, KaLMA has revised, updated and reproduced its teaching and learning materials for use both in classrooms and at home as a response to the challenges around impromptu school closures due to the COVID-19 pandemic," he said.
Mr Saleh noted that no fewer than 255 head teachers, 1,196 class teachers and 28,544 pupils in 181 schools in the two local government areas would receive the materials.
Earlier, the state commissioner of Education, Muhammad Sanusi Kiru represented by the permanent secretary of the Ministry, Lauratu Diso, commended the British Council for the initiative and pledged continuous support to all development partners in their effort to raise the standard of education in the state.
Also in his remarks, the SUBEB Executive chairman, Danlami Hayyo said the programme would be expanded to 10 local government areas before the end of this year as a committee had been set up to look at the modalities of expanding the programme to all the 44 local government areas by 2022.