Why parents of 9 abducted Kano children deserve arrest–Emir Sanusi
By Mukhtar Yahya Usman
Emir of Kano Muhammad Sanusi II has said parents of the nine Kano children who were abducted, forcefully converted to Christianity and sold in Anambra state, deserve to be arrested by the police for criminal negligence.
Kano Focus recalls that Kano Police Command had rescued nine missing children and paraded six Igbo persons who have confessed to abducting the kids, renaming and forcefully converting them to Christianity before selling them in Onitsha, Anambra state.
Breaking his silence on the issue for the first time, Mr Sanusi said when the abductions were first reported to him at his palace, he had asked his aides to find out from the Kano Police Command if there was any law on negligence.
The Emir spoke on Saturday at the 2019 public campaign on drug abuse organized by League for Societal protection against drugs abuse (LESPADA) held in Kano.
"People are talking that Igbo kidnapped our children, yes they did, but do they enter your house and steal them? Or you left your 3-year-old child roaming the street without knowing their whereabouts until they were missing?," he asked rhetorically.
He said it is only in Hausa land that people abandon their children to roam the streets without taking care of them and when they are kidnapped, they would blame the government instead of themselves.
"Let's tell ourselves the truth, I could remember when the case started and complaints were filed at the palace of missing children, what I said at that time was if I am the government I would have ordered the arrest of the parents for their negligence.
"I even asked to find from the then commissioner of police if there is any law on criminal negligence. How can someone appear before the emir and say his 3-year-old or 4-year-old child was missing? Any person who comes to tell the emir that his 3-year-old child has been abducted while playing outside his house deserves to be jailed for criminal negligence," the Emir added.
'Go to Onitsha and try it'
Mr Sanusi, who has been criticized for being silent on the abduction saga, however said he has been in contact with his counterpart, the Obi of Onitsha since the case began.
"I was in contact with Obi of Onitsha since the beginning of the saga, and we have discussed a lot and have made progress, we know what is going on and we are following the matter" he said.
The Emir lamented that "we always blamed Igbos or Yorubas for our problems when we are the ones to blame".
"If not go to Onitsha today and try to abduct their children. Go there and see if you will find a 3-year-old or 4-year-old child roaming the streets or begging. It is only here (in the North) that a man will stay at home and send his child to beg for money and bring it to him to feed his wife. You are expecting your child to feed you," he said.
'I'm used to being misquoted'
Emir Sanusi also said that even though parents of the nine rescued children should take a blame for negligence, he didn't say kidnappers of the children are innocent.
"And I didn't say the kidnappers are innocent because people will now say that I blamed our people for allowing their children to be kidnapped. I am used to being misquoted. I didn't say the kidnappers should not be punished because a proverb in Hausa that 'idan kuda yana da kwadayi to alawa ma tana da zaki' meaning if a housefly is greedy, the candy is also sweet," Mr Sanusi said.
"If someone comes to your state to steal your children, they won't  be able to do it unless you left the children roaming the streets. If we don't start to admit our own faults, then we would continue to remain in despair, blaming others for our own problems," he added.
The monarch also identified the biggest problem of a typical Hausa man as the "inability to understand love."
"We don't know the meaning of love. A man will marry a woman but does not know the meaning of love. A man will give birth to a child but does not know the meaning of love.
"That is why a typical Hausa man will abandon a 3-year-old child who will fall into a well and drown. How? His father will be in the farm, while his mother will be chatting with her neighbours leaving the child roaming near an open well. And when the child falls into the well and dies, you will be crying and people will be condoling you. If you really love that child, you wouldn't have allowed them to die. So, you are responsible for your child's death. If not a Hausa man, nobody will do this. Therefore, we the Hausas need a radical change of mindset," he said.
In her remarks, coordinator of LESPADA Maryam Hassan lamented the deteriorating social condition of the girl-child, saying parents must admit their failure and embrace change.
She said more women and girls are into drugs misuse as a result of forced marriages or marriage pressure.
Mrs Maryam advised parents to stop forcing their children into unintended and/or unwanted marriages in order to reduce societal problems.
She also called for collaboration between LESPADA and the Kano emirate, government, security agencies, community groups as well as individuals in the fight against drug abuse.
TCN creates Kano transmission region
Nasiru Yusuf
THE Transmission Company of Nigeria (TCN) has carved out a new Kano transmission region from the old Kaduna Region. 
KANO FOCUS reports that the newly established unit brings the number of TCN regional centres to 10.
The TCN believes the step will improve commercial activities in the state.
A statement issued by TCN General manager of Public Affairs Ndidi Mbah explained that the creation of the Kano Transmission Region became necessary owing to the rapid economic and industrial development being witnessed within Kano State and its environs, as well as the gradual implementation of TCN's strategic 'Nigerian Electricity Grid Maintenance, Expansion and Rehabilitation Programme (NEGMERP),' which has enabled the transmission company to complete some ongoing projects and increase the number of substations within that axis.
He said the  Kano Transmission Region had, under its supervision, one sub-regional office and several work centers, all housing 13 transmission substations (TS), including the Kumbotso TS, Dan Agundi TS, Dakata TS, Tamburawa TS, Kwanar Dangora TS, Wudil TS, Kankia TS, Katsina TS, Daura TS, Dutse TS, Hadejia TS, Azare TS, and Gagarawa TS.
The new Kano region currently according to the statement has ongoing transmission substation projects which when completed would further increase bulk transmission capacity in the new region.
The new Kano Transmission Region, the company said, would deepen operational efficiency within the region and enable its engineers to readily access and resolve technical issues within the new region.
Mbah explained that prior to the creation of the new Kano Region, major decisions had to be referred to Kaduna Region for directives, and the supply of materials was sometimes delayed due to logistic issues from Kaduna.
Mbah noted that the proximity of the new region would radically reduce downtime and eliminate time lost when materials had to be conveyed from the Kaduna Region.
DSS arrests singer accuse of blasphemy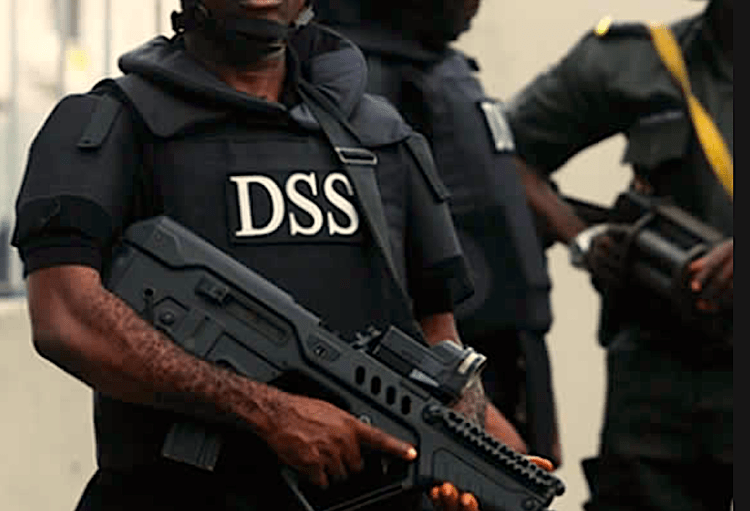 The Department of State Services have arrested another blasphemous singer, Ahmad Abdul, whose song was perceived to create chaos in Kano state.
KANO FOCUS reports that the Singer Ahmad Abdul was detained by the DSS because his free movement may likely cause violence reaction from Kano residents.
While in detention, Mr Abdul tender apology to entire Muslims, Kano state government and Islamic Scholars.
He told DSS operatives that he never thought that the song has violated Islamic teachings.
Commenting while witnessing the bail condition granted to Mr Abdul at the DSS Headquarters, Kano, the Executive Secretary of the Kano state Censorship Board Ismaila Naaba Afakallah recalled that he had received hundreds of petitions against the song from concerned citizens.
Afakallah said having realized the gravity of the song's blasphemy, he reported the singer to DSS who swung into action and arrested him at a Hotel where he was hiding for days.
Mr Abdul Father, Abdullahi Isa thanked the DSS for their timely response on the matter which saved possible outbreak of law and order.
Also in August last year, An upper Sharia court in the Hausawa Filin Hockey area of the state has found one Yahaya Sharif-Aminu guilty of committing blasphemy for a song he circulated via WhatsApp.
However, the appellate division of the High Court of Kano State had on January 21 quashed the death sentence passed on Mr Sharif-Aminu and freed him.
I'll not run for President – Muhammadu Sanusi II
Mukhtar Yahya Usman
The deposed Emir of Kano Malam Muhammadu Sunusi II says he is not interested in contesting for the presidency of Nigeria.
Kano Focus reports that Mr Sunusi revealed this at a Tijjnaniyya zikir held in Abuja on Thursday.
Muhammadu Sanusi said his current position as Tijjaniyya Khalifa in Nigeria is superior to the presidency.
The deposed Emir however said he is ready to help those he believe in their competence to win elections without his participation in politics.
"If we trust a candidate is out to serve the people, we will come out and help them.
"That is not joining politics but a civic duty to the nation and its citizens" Mr. Sanusi said.