Why parents of 9 abducted Kano children deserve arrest–Emir Sanusi
By Mukhtar Yahya Usman
Emir of Kano Muhammad Sanusi II has said parents of the nine Kano children who were abducted, forcefully converted to Christianity and sold in Anambra state, deserve to be arrested by the police for criminal negligence.
Kano Focus recalls that Kano Police Command had rescued nine missing children and paraded six Igbo persons who have confessed to abducting the kids, renaming and forcefully converting them to Christianity before selling them in Onitsha, Anambra state.
Breaking his silence on the issue for the first time, Mr Sanusi said when the abductions were first reported to him at his palace, he had asked his aides to find out from the Kano Police Command if there was any law on negligence.
The Emir spoke on Saturday at the 2019 public campaign on drug abuse organized by League for Societal protection against drugs abuse (LESPADA) held in Kano.
"People are talking that Igbo kidnapped our children, yes they did, but do they enter your house and steal them? Or you left your 3-year-old child roaming the street without knowing their whereabouts until they were missing?," he asked rhetorically.
He said it is only in Hausa land that people abandon their children to roam the streets without taking care of them and when they are kidnapped, they would blame the government instead of themselves.
"Let's tell ourselves the truth, I could remember when the case started and complaints were filed at the palace of missing children, what I said at that time was if I am the government I would have ordered the arrest of the parents for their negligence.
"I even asked to find from the then commissioner of police if there is any law on criminal negligence. How can someone appear before the emir and say his 3-year-old or 4-year-old child was missing? Any person who comes to tell the emir that his 3-year-old child has been abducted while playing outside his house deserves to be jailed for criminal negligence," the Emir added.
'Go to Onitsha and try it'
Mr Sanusi, who has been criticized for being silent on the abduction saga, however said he has been in contact with his counterpart, the Obi of Onitsha since the case began.
"I was in contact with Obi of Onitsha since the beginning of the saga, and we have discussed a lot and have made progress, we know what is going on and we are following the matter" he said.
The Emir lamented that "we always blamed Igbos or Yorubas for our problems when we are the ones to blame".
"If not go to Onitsha today and try to abduct their children. Go there and see if you will find a 3-year-old or 4-year-old child roaming the streets or begging. It is only here (in the North) that a man will stay at home and send his child to beg for money and bring it to him to feed his wife. You are expecting your child to feed you," he said.
'I'm used to being misquoted'
Emir Sanusi also said that even though parents of the nine rescued children should take a blame for negligence, he didn't say kidnappers of the children are innocent.
"And I didn't say the kidnappers are innocent because people will now say that I blamed our people for allowing their children to be kidnapped. I am used to being misquoted. I didn't say the kidnappers should not be punished because a proverb in Hausa that 'idan kuda yana da kwadayi to alawa ma tana da zaki' meaning if a housefly is greedy, the candy is also sweet," Mr Sanusi said.
"If someone comes to your state to steal your children, they won't  be able to do it unless you left the children roaming the streets. If we don't start to admit our own faults, then we would continue to remain in despair, blaming others for our own problems," he added.
The monarch also identified the biggest problem of a typical Hausa man as the "inability to understand love."
"We don't know the meaning of love. A man will marry a woman but does not know the meaning of love. A man will give birth to a child but does not know the meaning of love.
"That is why a typical Hausa man will abandon a 3-year-old child who will fall into a well and drown. How? His father will be in the farm, while his mother will be chatting with her neighbours leaving the child roaming near an open well. And when the child falls into the well and dies, you will be crying and people will be condoling you. If you really love that child, you wouldn't have allowed them to die. So, you are responsible for your child's death. If not a Hausa man, nobody will do this. Therefore, we the Hausas need a radical change of mindset," he said.
In her remarks, coordinator of LESPADA Maryam Hassan lamented the deteriorating social condition of the girl-child, saying parents must admit their failure and embrace change.
She said more women and girls are into drugs misuse as a result of forced marriages or marriage pressure.
Mrs Maryam advised parents to stop forcing their children into unintended and/or unwanted marriages in order to reduce societal problems.
She also called for collaboration between LESPADA and the Kano emirate, government, security agencies, community groups as well as individuals in the fight against drug abuse.
Photo News: Emir Sanusi visits Sultan of Sokoto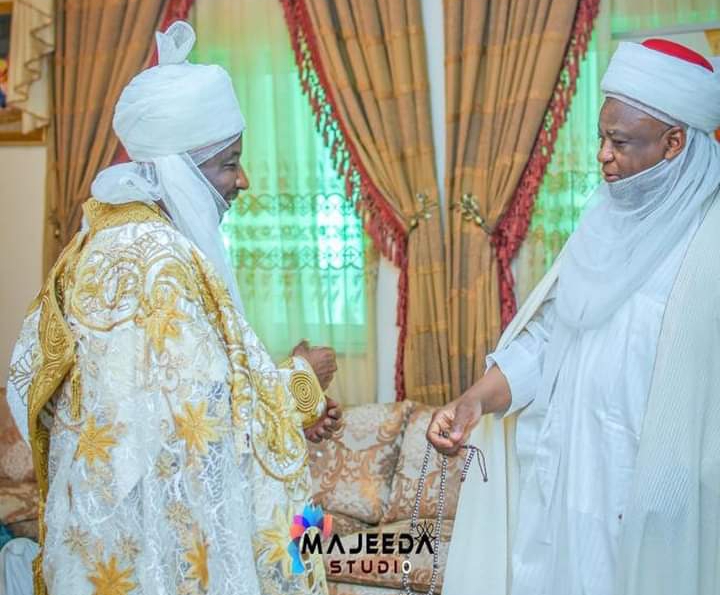 The former Emir of Kano has on Monday paid a courtesy visit to Sultan of Sokoto Muhammad Sa'ad Abubakar lll.
Kano Focus reports that the pictures of the visit were published on a Facebook page linked to former Emir named 'Sanusi ll Dynasty'.
Though the reason of the visit was not stated, but the former Emir has paid similar visit to Lamido of Adamawa in his capacity as leader of Tijjaniyya sect in Nigeria.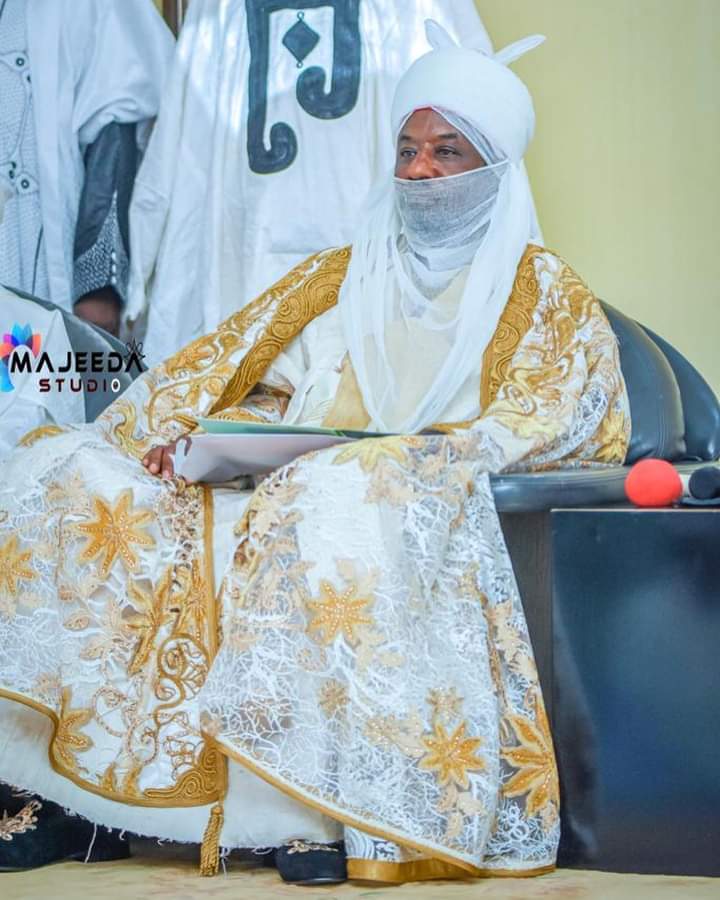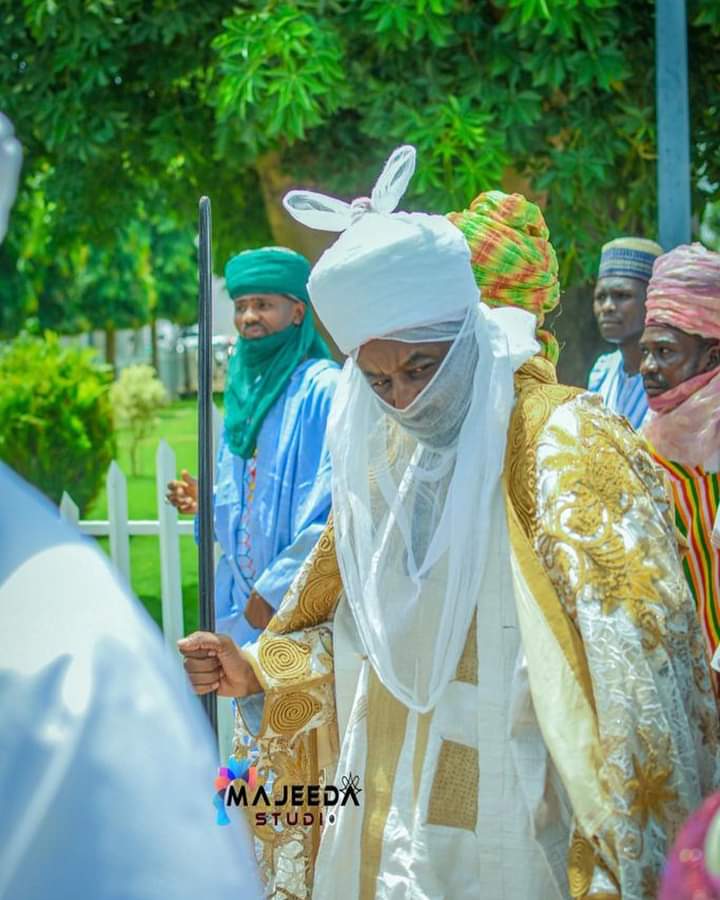 Kano to revive bilateral relationship with Pakistan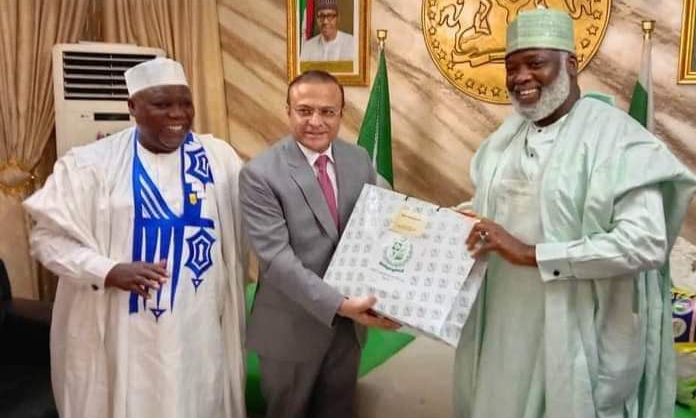 Aminu Abdullahi
Kano State Government has expressed commitment to revive the long existing relationship with Pakistan.
KANO FOCUS reports that Governor Abdullahi Umar Ganduje gave the assurance on monday while receiving the Pakistani High Commissioner to Nigeria Muhammad Tayyab Azam at the Government House.
Ganduje represented by his deputy Nasiru Yusuf Gawuna said Kano endowed with lots of potentials is open for people to come and invest, particularly those from Pakistan.
"We are happy for showing commitment towards reviving the long relationship between us. I can remember the partnership we have in the engagement of Pakistani teachers in our schools which has yielded a lot today."
"Even in the area of agricultural mechanization we have partnered with Pakistan especially in the supply of tractors to our farmers,therefore I feel if we continue to explore agriculture it will be beneficial to both Kano and Pakistan".
The Governor also commended Pakistan for showing interest in reviving the bilateral relationship with Kano State.
In his remarks the Pakistani High Commissioner Muhammad Tayyab Azam described the visit to Kano as historic and important being the first state he visited since assuming office.
"I know the importance of Kano as hub of business in Nigeria, after Lagos Kano is next where there is business opportunity".
"There was a time in Kano when most schools   have many Pakistani teachers..my aim is to bring back that relationship".
He however pointed out that Kano and Pakistan have similarities in both values and culture therefore it is important to deepen the relationship so as to sustain the partnership in  the areas of health and agriculture as that will create opportunities for our people towards boosting the economy.
The High Commissioner was accompanied during the visit by Pakistani Consul General in Kano Ahmed Ibrahim Yakasai.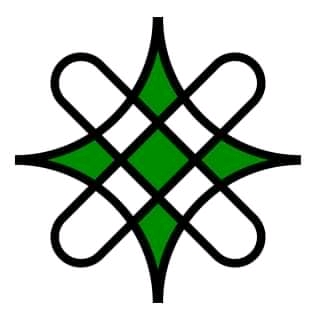 The Arewa Consultative Forum ( ACF) has resuscitated it Kano State chapter and nominated a 14- member Interim Executive Committee to run its affairs for the next six months.
Kano Focus reports that the Forum has mandated the new leadership to organise a general congress that may elect a new council.
A statement issued on Monday by the publicity secretary of the Forum Bello Sani Galadanchi reported that at the inaugural ceremony presided by a member of ACF Board of Trustees, Halliru Akilu, the non- partisan voluntary organization also nominated delegates to its National Executive Committee ( NEC) engagements.
Akilu, a retired Brigadier- General, tasked the new leadership to work in unity, and restore all ACF organs and activities for the betterment of our society.
He stressed that the ACF which is apolitical, believes in the unity of the country, but aspires to see the glory of the north restored, and the economic fortunes of the region tapped for the greater benefit of our people and the nation as a whole.
In his acceptance speech, the new Chairman of the ACF Interim Committee, NaShehu Hassan Abubakar thanked the congregation for finding him worthy of the enormous responsibility.
Abubakar, a retired Air Vice Marshall (AVM) assured the ACF National body and people of Kano State of his determination to steer the ship creditably, selflessly and in strict compliance with ACF desire to improve the lot of our people, as well as agitate for their rights.
Other committee members nominated at the ceremony include Aishatu Yakubu Maijama'a (Deputy Chairperson); Shehu Aliyu (Vice- Chairman); Muhammad Mustapha Yahaya (Secretary); Sani Bala Tela (Assistant Secretary); Rabia Hussein Adamu (Treasurer); and Mairo Bello (Assistant Treasurer).
Others   are Mahadi Sadiq Abubakar, (Financial Secretary);  Hafsat Namadi Bebeji (Assistant Financial Secretary); Bello Sani Galadanchi (Publicity Secretary); Tanimu Ibrahim Getso (Assistant  Publicity Secretary); Kabir Mukhtar (Legal Adviser); Muhammad Kabir Haruna (Assistant Legal Adviser); and Azimi Namadi Bebeji (Auditor).
The inaugural ceremony attracted Youth and Women wings of the ACF whose members were nominated into both the executive committee and the NEC.
Arewa Consultative Forum (ACF) is apolitical and socio-cultural association of leaders in Northern Nigeria formed in 2000 to protect Northern interest in the political scene.