KEDCO to begin mass distribution of prepaid meters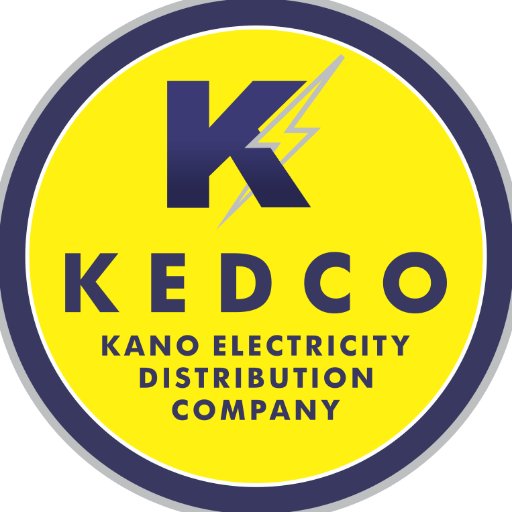 By Nazifi Dawud
The Kano Electricity Distribution Company (KEDCO) has announced its plans to begin mass distribution of prepaid meters to customers in order to end estimated billing.
In a statement sent to Kano Focus on Thursday, Ibrahim Sani Shawai, the company's spokesperson, listed some of the areas where the meters would be distributed in Kano as Kumbotso, Gwale, Gwarzo, Karaye, Bebeji, Kiru, Kura and Garun Malam.
Others are Tudun Wada, Doguwa, Rimin Gado, Dawakin Tofa, Tofa, Madobi, Dawakin Kudu, Rano, Bunkure, Bichi, Kunchi, Tsanyawa, Bagwai, Shanono, Dambatta and Makoda.
Mr Shawai urged residents in the selected areas to contact the company's offices for guidelines on how to obtain the prepaid meters as well as installation procedures.
"This is an attempt targeted at terminating issues on estimated billing, hence KEDCO seek the cooperation of everyone living in the affected areas for speedy and timely deployment and installations as the meter is being sold at affordable prices in line with Nigeria Electricity Regulatory Commission's (NERC) stipulations," he said.
Arrest of energy thieves underway
Similarly, KEDCO's Managing Director, Jamilu Gwamna has revealed that a Special Investigation and Prosecution Task Force on Electricity Offenders (SIPTEO) has been established in collaboration with the federal government to punish electricity offenders and saboteurs.
He said the move was aimed at ending energy theft, vandalism of electricity installations and meter by-pass among other offences that are being committed in the company's franchise states of Kano, Katsina and Jigawa.
Mr Gwamna explained that members of the task force comprise KEDCO staff, security personnel and lawyers from the federal ministry of justice.
"We cannot allow a few to dislocate the satisfaction of the majority. When some people vandalise our installations who suffer the most? Our customers who are faithful and deserved quality services that we are rendering to them now must be protected.
"This is the idea behind the SIPTEO and we will not relent to ensure that as we are massively investing in network expansion and facilities maintenance, we have modalities in place to protect the installations too," he said.
Chronic power shortages
However, Kano Focus reports that electricity customers in many parts of Kano city have been experiencing chronic shortages of power supply.
Some residents have complained that the persistent failure of KEDCO to supply electricity to their neighborhoods has not only crippled business activities, but also inspired crimes by hoodlums in the affected neighborhoods.
Ganduje approves recruitment of 500 doctors, pharmacists, other health professionals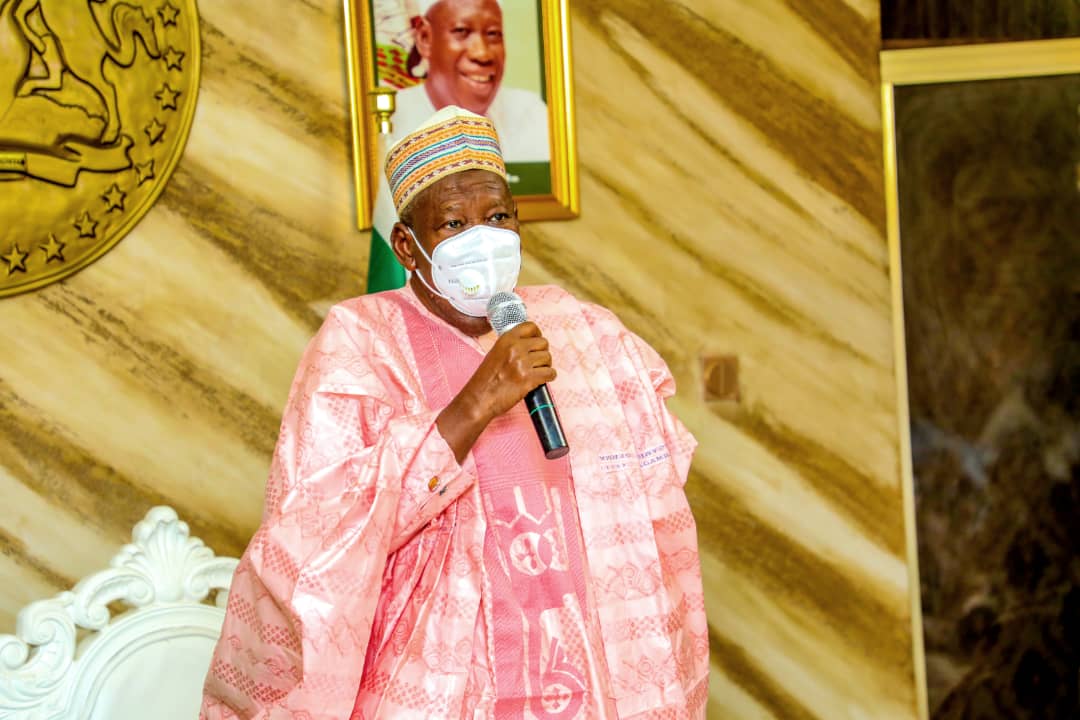 Governor Abdullahi Ganduje has approved the recruitment of over 500 medical doctors, pharmacists, medical laboratory scientists, laboratory technicians and other allied health professionals.
Kano Focus reports that the state commissioner for health, Aminu Ibrahim Tsanyawa, announced this on Tuesday at the presentation of certificates to 103 medical doctors who were sponsored by the state government to undergone medicine training in Sudanese universities.
The medical doctors graduated from Al-Ahfad University for Women, El-Razi University, Omdurman Islamic University and Sudan International University.
Mr Tsanyawa added that, "In his effort to see to continued progress of the health sector, governor Abdullahi Umar Ganduje has directed us to go round to all the 484 Wards in the state and asses the state of being of their health facilities."
The commissioner said that, governor Ganduje also gave another approval for the employment of 1,500 other sets of health care workers, who would be posted to 484 health care facilities.
In his remarks, Mr Ganduje said that the occasion was another graduation ceremony, as he was presenting certificates to the graduates.
"Our population feels safe, especially for the fact that most of you who graduated from Sudan Universities are female. These means a lot, as far as our culture and religion are concerned. Women will feel more comfortable to be treated in hospital by their female folks."
"We are not done with you till when we give you your appointment letters," Mr Ganduje said.
Aminu Kano hospital conducts first obesity operation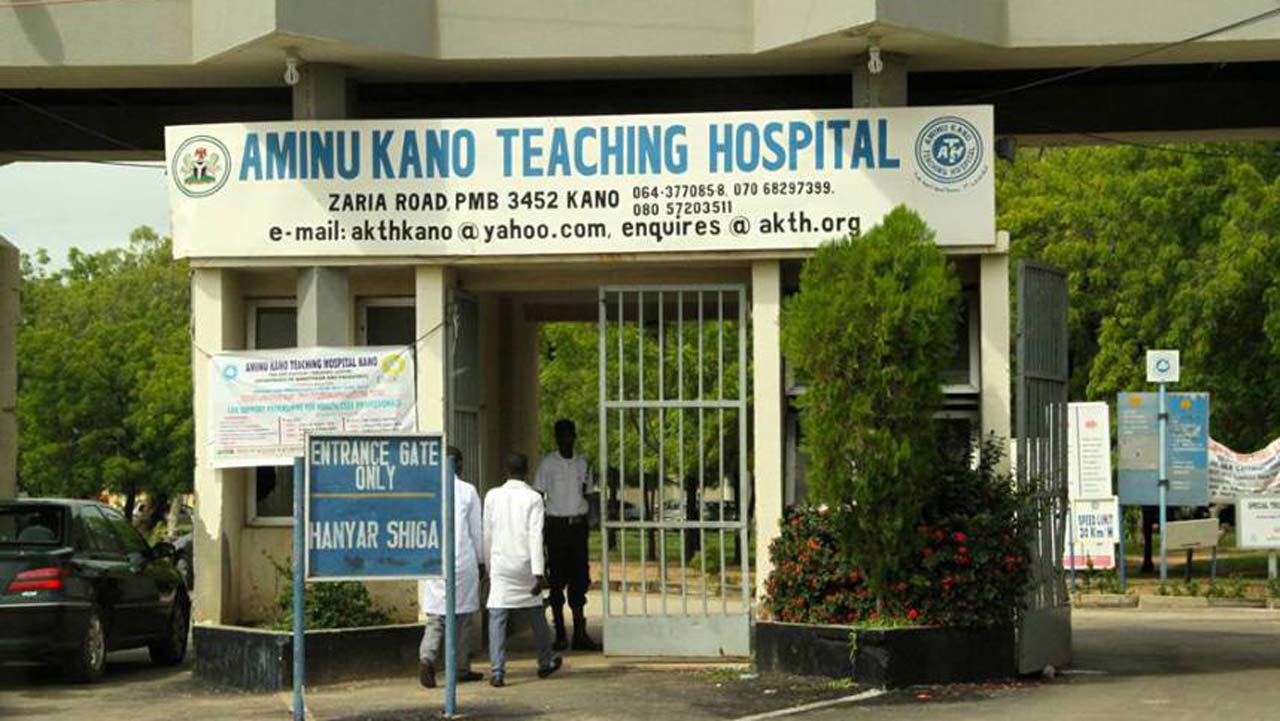 Aminu Kano Teaching Hospital Kano has conducted the first laparoscopic sleeve gastrectomy popularly known as Obesity Operation to a 60 old man with a weight of 156 Kilogram.
Kano Focus reports that this was contained in a statement issued by the spokesperson of the hospital Hauwa Abdullahi on Tuesday.
The statement quoted the Consultant surgeon in the department of Surgery Usman Bello saying that a sixty year old patient presented to the specialty clinic of the hospital with multiple health problems such as hypertension, diabetes and background treated ischemic heart disease.
Mr Bello said upon evaluation a team of doctors from the four different specialties resolved that the patient need to undergo the laparoscopic sleeve gastrectomy to get rid of his medical condition.
According to him the patient lost 35 kilogram of his weight at the end of the surgery and 65 Kilogram at the point of discharge from the hospital.
He added that the patient weight will gradually stabilize without taking any sliming tablet.
The Hospital according to Mr Bello is the only tertiary hospital in Nigeria to have started this operation.
He called on people especially those with obesity to come over for the surgery, in order to live a healthy life.
Similarly, a team of doctors and health professionals from Medicine , Dietitics and Surgery departments will also conduct a virtual lecture to create awareness on the consequences of Obesity  as part of their contribution to the World Obesity Day on Thursday March 4th.
Angry mob burns suspected motorcycle thief to death at Warawa
Nasiru Yusuf
A suspected motorcycle thief has been burnt to death at Garin Da'u town of Warawa local government area, Kano state.
Kano Focus reports that the state commandant of Security Vigilante group Muhammad Kabir Alhaji told journalists on Tuesday that the suspect was killed on Monday after the mob saw him stole a motorcycle at Zenith bank Wudil branch.
He said as the suspect tried to escape with the motorcycle, people started shouting, run and caught up with him at Garin Da'u town.
Mr Alhaji said before the security arrived the scene, the mob used tires and petrol and burnt him alive.
According to him, all efforts to rescue the suspect proved abortive as he died before the arrival of the security vigilante.
He said the security vigilante have gathered the remains of the suspect and handed it over to Warawa division of Nigeria Police Force.
However, the police spokesperson in Kano Abdullahi Haruna Kiyawa told Kano Focus that he has not been briefed on the incident and promised to call back when he get details from Warawa division.