This week in Kano history: November 17-23
1969 – 43 Kano passengers died in Nigerian Airways crash
On November 20, 1969, a Nigerian Airways VC-10 plane crashed in Lagos killing 43 passengers from Kano.
The Kano state Solicitor General/Commissioner for Justice, Nuhu Usman and the Permanent Secretar, Ministry of Education Muhammadu Mukhtar were among the victims.
The plane which took off from London via Rome and Kano crashed with 87 passengers and 11 crew members.
1980 – House of Representatives suspended Kano lawmaker Sidi Ali for brandishing a gun at plenary
On November 20, 1980, the Federal House of Representatives suspended member representing Dambatta constituency of Kano state for six months for brandishing a gun during a plenary session.
Mr Sidi Hamidu Ali used the gun to prevent the speaker from reading out a letter by the Santsi faction of the Peoples Redemption Party (PRP) changing the party's leadership in the House.
Mr Ali was the Party Whip under the leadership of Mustapha Balarabe which was loyal to the Tabo faction.
1993 – Sani Abacha became Head of State
On November 17, 1993, Sani Abacha became the 7th military Head of State of Nigeria following the resignation of Earnest Shonekan as Head of Interim National Government.
Mr Abacha, a general in the Nigerian Army, ruled Nigeria for five years and died in office on June 08, 1998.
His government left a mixed legacy of economic development, public works under the Petroleum Trust Fund, as well as human right abuses against journalists and pro-democracy activists.
During his reign, Nigeria's relations with Western nations soured as his government allied itself with Libya, Palestine and North Korea.
After his death, he was discovered to have looted about $10 billion from the Nigerian treasury, with some of the loot  still to be repatriated from foreign accounts.
2000 – KNSG evacuated 223 victims of OPC
On November 21, 2000, Kano state government evacuated 223 victims of Oodua People's Congress (OPC) attacks from Lagos.
The victims including 32 women who lost their husbands, 181 men and women who lost their means of livelihood, and 10 orphans left Lagos by 9:45pm.
The Kano state government under the leadership of Rabiu Musa Kwankwaso also distributed N10,000.00 each to those who chose to stay in Lagos.
Compiled by Maude Rabiu Gwadabe
This week in Kano history: Fire killed 331 in El-Duniya Cinema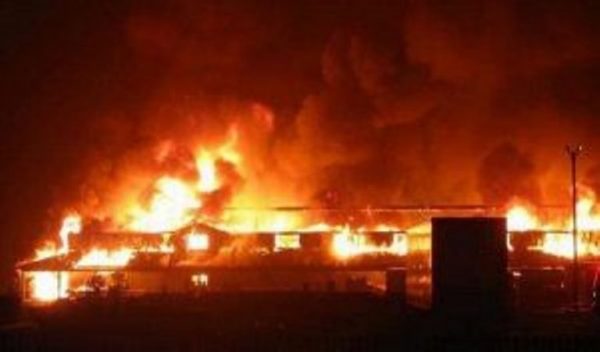 On May 13, 1951, fire razed down El-Duniya Cinema killing 331 out of an audience of 600.
It was the highest number of casualties in a one-day disaster in the recorded history of Kano.
An inquiry by the British colonial government found that the fire started at the projection room and spread along the ceiling of the cinema located beside the Kantin Kwari and Sabon Gari markets.
Almost all the victims were young men aged 18-34 with some children including a 9-year-old who thronged the cinema for an afternoon show.
Many of the dead had been trapped because the theater owner had locked the doors to prevent people sneaking in without paying. Others were caught in the crush as patrons rushed back into the burning theater to collect their bicycles.
The Prophet's Image
However, the tragedy was interpreted by most Kano citizens as divine retribution for participating in immoral activities.
Rumors quickly spread that the film being screened that day at El-Duniya portrayed the image of Prophet Muhammad (peace be upon him).
Others believed that during construction of the cinema people passing everyday cursed the builder and therefore it was engulfed not just by flames but by the combined magical force of these curses.
These rumors grew so strong that the colonial Government was forced to take official notice and counter them over the radio.
Twice daily for two days in four different languages, the Radio Diffusion Service announced there was no truth to the stories that the people handling the bodies of El-Duniya victims died, or that Native Authority Warders who helped in the tragedy had all gone mad, or that prisoners from Kano prison (who helped in handling the corpses) could not eat for days afterwards.
Culled from Signal and Noise: Media, Infrastructure, and Urban Culture in Nigeria by Brian Larkin (2008)
Today in History: The assassination of Murtala Muhammad
Maude Rabiu Gwadabe
Murtala Muhammad, Nigerian military Head of State was assassinated on February 13, 1976 in an aborted coup.
The 37-year old, Kano-born, 4th Nigerian Head of State was gunned down in Ikoyi Lagos by soldiers led by Lt. Col. Bukar Suka Dimka.
In his 201 days in office, he pursued policies that have brought lasting changes to Nigeria.
Some of them are the adoption of presidential system of government from the former parliamentary system.
This week in Kano History: July 28 to August 3
He created seven new states – Bauchi, Benue, Borno, Imo, Niger, Ogun, and Ondo – bringing the number of Nigerian states to 19.
His regime also initiated the movement of the Federal Capital from Lagos to Abuja.
Late Murtala Muhammad also purged the civil service, demobilized soldiers, and jailed former ministers in an effort to rid Nigeria of corruption.
This week in Kano history: December 08 – 14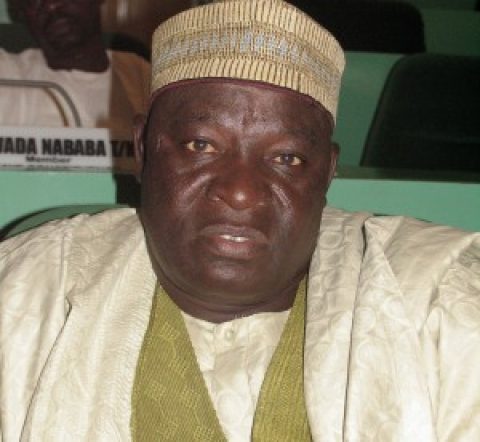 2012 – Gunmen killed Danladi Isah Kademi
On December 14, 2012 political assassins killed member representing Gaya/Ajingi constituency in the Kano state House of Assembly, Danladi Isah Kademi.
Mr. Kademi, who was a former chairman of Gaya local government, was shot while inspecting his uncompleted house in Hotoron Maradun, Kano metropolis.
The assassins who arrived on motorcycles were suspected to be Boko Haram members.
However, in January 2013, the Kano state police command arrested a politician Saleh Kura of Unguwa Uku area of Kano metropolis for allegedly ordering the killing of late Kademi.
According to the police, Mr Kura hired Ibrahim Lawal, Sagir Yahuza, Surajo Adamu, Tasiu Shuaibu, and Muhammad Abdussalam all of Unguwa area to kill late Kademi and Ibrahim Abba Garko, member representing Garko constituency in the Kano state House of Assembly.
Kano state police commissioner, Ibrahim Idris said Mr Kura contracted the assassins at the sum of N100,000 but paid them a deposit of N30,000 only.
2013 – Tijjaniyya leader, Sheikh Harazimi died
On December 11, 2013 revered leader of the Tijjaniya Tariqah Sheikh Aliyu Harazimi of Hausawa Kano metropolis died at the age of 93.
The late Sheikh was one of the major disciples of Sheikh Ibrahim Niasse of Senegal and became famous in Kano from 1980s upwards for the energetic style of dhikr now known in Hausa as "Tambarin Gidan Shaykh Aliyu Harizimi".
He was a descendent of the 2nd Fulani Emir of Kano, Ibrahim Dabo and was born on Arafat Day, 1920.
He was initiated into the Tijjaniyya in 1933 and became a spiritual guide – muqaddam – in 1947 after undergoing tutelage.
His major Tijjaniya masters were Sheikh Abubakar Atiku Sanka and Sheikh Muhammad Gibirima of Nguru, Yobe state.
His major writings include Kasr-an-nufus, Juhud-al-ajiz, Sullamul muhibbeen ila hadrat khayral mursaleen, as well as Sir-al-asrar.
2014 – Kannywood comedian, Rabilu Musa 'Dan Ibro' died
On December 09, 2014, prominent Kannywood actor, producer, and director, Rabilu Musa 'Dan Ibro' died at his home town Danlasan of Warawa local government, Kano.
The late actor was until his death the most prominent comedian in the Kannywood film industry.
His films were mostly rural based and frequently went against Islamic injunctions.
The late Dan Ibro had several run-ins with the Kano state government as well as its Shari'a implementing agencies such as the Censorship Board and Hisbah Commission in his bid to ensure freedom of expression.
He was arrested and jailed for performances seen to be denigrating or blaspheming Islam.
However, his movies served as social commentaries on contemporary events as he produced films on trending issues.
These include Kotun Ibro, Jahilci yafi Hauka, Ibro Osama, Ibro Dan siyasa, etc.
Compiled by Maude Rabiu Gwadabe.