Garba Shehu @60: Destined for the top
Ali M. Ali
Let me wish my mentor, Malam Garba Shehu, media aide to President Muhammadu Buhari a happy birthday as he turns 60 on November 27. I doubt, very much, if there would be any fanfare to mark this milestone. 10 years ago, when he turned fifty 50, to my knowledge, there wasn't any beating of drums to mark his entry into the "golden" club, at least, not in the public space. I am not too sure this time, it would be any different.
Certainly three "scores" is momentous. I pray to Almighty Allah (SWT) to increase him in good health and wisdom.
To many people, Shehu is just another "spokesman". This, indeed, has been his main turf in the last twenty years or so. Before his foray into the difficult terrain of Public Relations and managing the image of politicians these past two decades, he had been a brilliant journalist, media manager and communications teacher. Long before he spoke for Atiku Abubakar and now President Buhari, he had been the image maker of Aluminum Smelter Company (ALSCON) in the twilight of the 90s.
Further back in history, he was once  a reporter with the NTA before crossing over to the Triumph newspapers in kano, his home state, where he was, at various times, editor of all the titles before exiting as Managing Director /Editor -in-Chief around 1998 at 39 or there about.
Visionary Media Manager
Shehu was destined for the top in his chosen path, which is   journalism and PR. He made marks in both fields. As a  newspaper editor and media manager, he was brilliant and a  visionary.He had a keen eye for both talents and details. Thanks to his vision, he constituted a  world  class editorial Board whose membership  was drawn from the academia, the intelligentsia, the business community and top notch  technocrats.
The Board used to meet every Monday. I was the youngest member. It   had my former college principal, the no nonsense   Ado Gwaram. There was also Malam Ibrahim Muazzam of the political science department of Bayero University (BUK) and Marxist Ibrahim Bello Kano of English department. Foremost economist, Kassim Musa Bichi, Dr Hafiz Wali, former DG of National Teachers Institute (NTI), Nuuman Habib, sociologist and journalist and a host of others.
I christened the weekly rendezvous the "Monday School". I learned more and developed the confidence to engage even my tutors without being disrespectful.
Shehu also helped recruit or head hunt young promising reporters regardless of creed or   status. In the newsroom of the Triumph, wholly owned by government of Kano state were Nigerians from across cultures.There were many voices on the editorial board and the newsroom but Shehu was able to "distill" the tower of babel and produce a paper whose views were   respected and its stories often quoted by foreign media.  I recall one instance when I was the News editor; the coverage of the June 12, 1993   debacle that earned the paper rave reviews by the Lanre Idowu edited Media Review Magazine. Other times, the BBC and VOA will quote stories from the Triumph as their trusted  reference. As government paper under military regime, Shehu found a way of telling truth to power without   appearing belligerent.
One day in 1994,the then Commissioner of Information late Bashir Karaye accompanied a visiting military   governor of the neighboring state of Katsina. After a tour of the company, the visitors sat down for a chat and as unit heads, we all had a question or two to ask but the Commissioner   was throwing his weight trying to control the flow until Shehu stamped his feet on the ground and made it clear that it was "our show". The visitor backed down.
Shehu was "encyclopedic". No subject was Greek to him. Politics, Economics, Sports, Entertainment, you name it, Shehu was at home discussing. I have seen him engage intellectual power houses at close quarters. In 1991, I was nominated to attend a workshop organized by the Centre of Democratic Studies (CDS) in conjunction with the Nigeria Guild of Editors (NGE). I was still wet behind the ears. Alhaji Wada Maida was then the President of the Guild.I saw Shehu taking on Late Professor Omu Omoruiyi, the Director -General (DG) to task throwing up different alternatives and postulating different theories concerning the Transition Programme of the administration at the time.
Not a Gerontocracy
In between running a newspaper with a few hot heads like me, he found time to teach undergraduate and post graduate courses  in the Mass Communications department of BUK. In my formative years in journalism, Shehu taught me many lessons in management .I learned from him early that knowledge is power and it's the best guarantor to ascend the ladder. Once, during the general staff meeting, he pointedly said that "ability" not seniority in age was  the consideration in promotion.
"This is not gerontocracy" he said and rested the contrived agitation in the company that "greenhorns" were becoming line editors.
Shehu matured early. He became Managing Director of the Triumph at 33 and President of the Guild of Editors at thirty seven 37. Clearly he was gifted. He had a way with people. He is quick witted, always ready with a sharp one liner. Among his peers, when excited, he has a patented throaty laughter. Among his subordinates, he projects a tough exterior but deep down he really is a nice guy. Once, he assembled all of us in editorial management and chastised us for being "too nice". The title editors were quiet. But not hot headed me who retorted "you are the nicest of them all". He challenged me to give an instance and I did. The following week, a reporter did the unthinkable-he assaulted his unit head after being queried for dereliction of duties. He was dismissed at the recommendation of a disciplinary committee.
Shehu and I
I met Shehu 30 years ago. I didn't know him from Adam. He was then editor of the   TRIUMPH. It was a chance meeting. One day, I accompanied   a classmate Abdullahi Mohammed Doki to see a relative of his, called Muktar Magaji who had taken up a job there, a year earlier. Magaji was a brilliant student of Mass Communications. He was editor of the campus newspaper at the time called Bayero Beacon. The dream of every Communication undergraduate was to edit the Beacon back in the day.
On the way out, we bumped into Shehu in the corridor apparently on a mission. There was a hurried introduction by Magaji. Shehu acknowledged without breaking his pace as he headed upstairs probably to meet with the Managing Director.
A year later, I came looking for a job. Armed with nothing but my NYSC discharge certificate and photo copies of a couple of published articles in especially the Guardian and the Sunday Triumph, Magaji convinced me to meet with Shehu. I   did. It was very brief. All he asked was if I had "written" any articles in the past. He took a bird's eye view of my    "prized" article in the Guardian on Sunday when Amma Ogan was editor under the weekly "Campus Experience" column.   I think that helped made up his mind to persuade Management to give me an offer.
In the mid-80s, getting published in the Guardian as a student was huge. In the whole of Bayero University, only a few of us were that lucky to have met the high linguistic standards of the Guardian. There was a taciturn guy called Ibrahim Mohammed Sheme who blazed the trail in writing for the Guardian. He got paid the princely sum of N100. I followed suit.
From that moment, Shehu ran from pillar to post until I got the job despite a suffocating   embargo on employment nationwide by the military regime of General Ibrahim Babangida.
Within weeks, I was employed as Features Writer and member of the editorial board, thus began my career as a reporter with Shehu as my mentor.
Before I left the Triumph, I had been everything except Managing Director. I edited the Weekly broad sheet Sunday paper intermittently for five years, removed thrice by the powers that be. The first time was by Shehu himself. At the time, I heard later, I was still not ripe to be editor. I was 29.
Years later, after my sojourn as the pioneer Group Politics editor of Daily Independent, ThisDay both in Lagos and Editor of Abuja based Leadership newspaper, Shehu came looking for me to head the management of Peoples Daily. He convinced me that I had what it took to run it. I was Chief Operating officer for a record six years.
The Triumph of the 80s and early 90s produced brilliant journalists like Kabiru Yusuf Chairman of Daily Trust, late Rufai Ibrahim, the only northerner to edit the Guardian, Saleh Mari Maina, the first editor of Thisday,Sani Zorro, who was an editor in African Concord  International Magazine, Late Hajiya Bilkisu Yusuf and several others.
Once again, happy birthday sir! May your days be long. Thank you. We are here because you were there!
Ali M. Ali writes from 1st Avenue, Gwarinpa, Abuja
Remembering Ja'afar Mahmud Adam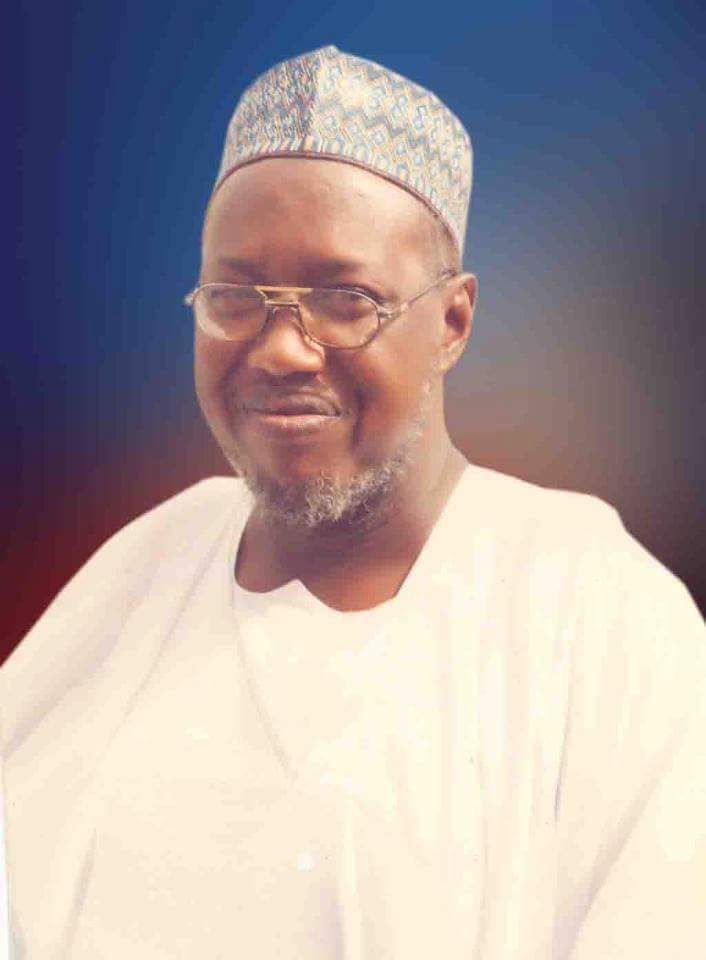 Sheikh Ja'afar foresaw the imminent monster called Boko Haram, but was brutally silenced by the assassins bullets!
Today marks the 14th Anniversary of the assassination  Sheikh Ja'afar Mahmud Adam, who was fatally shot by yet to be identified gunmen on April 13, 2007. His death was like a defoliation of the tallest tree in the forest of knowledge. He was one of the greatest preachers that ever lived; he was a scholar par excellence. In fact, he defies all the superlatives that you can ever find in  the dictionary.
Sheikh Ja'afar Mahmud Adam was not only famous for his erudition, but also for his amazing ability to foresee an imminent danger(what today becomes known as Boko Haram). He posed the most potent intellectual challenge to the outlandish and poisonous extremist ideas of Muhammad Yusuf, the notorious Boko Haram founder. He advised Yusuf, his former student, to renounce those dangerous ideas and apologize to his blind followers for misleading them.
Caught between ego and doing the right thing, Muhammad Yusuf rejected the advice because he didn't want to lose face by admitting to his brainwashed followers that he was wrong. The rest is history. We are today paying heavily for his stubborn resistance to reason. His poisonous ideas have so deeply settled in the hearts and minds of his credulous Boko Haram  followers that they thought God is on their side and that  any Muslim  who opposes their violent extremism is automatically an infidel or an enemy.
Sheikh Ja'afar Mahmud Adam was thus vindicated; the grave danger he foresaw is now consuming us, destroying lives, schools and disrupting our social and economic life. Since 2009, more than 15,000 lives were destroyed by the Boko Haram terrorism. Because extremism paralyses a man's capacity to think and reason, the terrorists are not even perturbed by the consequences of their atrocities, let alone give a moment's thought to compassion and humanity.
I won't challenge anyone who thinks Boko Haram had a hand in Adam's death because putting two and two together, it is impossible not to reach that conclusion. Because of their extreme brutality, taking out a scholar who represented the greatest intellectual challenge to their poisonous ideas is not beyond them.
May the soul Adam continue to rest in peace! May Allah  forgive his shortcomings and eternally  reward his great deeds! Amin!
NOTE: I originally wrote this tribute to Sheikh Jafar Adam on April 13, 2018. As we mark the 14th Anniversary of his dastardly assassination today, I find it worthy to reproduce the tribute. He was an extraordinary scholar that deserves such honour.
Na-Allah Mohammed Zagga is a media consultant at Atiku media organization
Meet unsung court registrar, Ustaz Sunusi Khalifa
Sunusi Umar Sadiq
When our courts' business has for long become a cash and carry business, when the attention your case gets depends on the amount of money you give, when everything smells and breathes of money, when even the welcome you get depends on how much you give, there stands out one person, alone on a very high moral ground, and to whom public service is a sacred trust that must be discharged against all odds, without expecting any benefits in return. His name is Sunusi (Khalifa). He is the Principal Registrar of Chief Magistrate Court 9, Nomansland.
He doesn't ask for money. He is too noble to do that. Not only that, he only takes what is necessary from lawyers to render the services they require, compilation of record of proceedings in most cases.
I once gave him money as 'deposit' with the intention of giving him more when I came back for the records. He insisted that the 'deposit' was enough and I shouldn't care to pay anything more. At another time I gave him what other registrars will definitely ask for more. Khalifa insisted that I should reduce something out of it as the amount I gave was too much for what I wanted.
For Khalifa, his salary is his consideration for which he is under an obligation to discharge duties. While other registrars will demand thousand of Naira to enroll order and have it signed, Khalifa does that as a matter of course, a normal course of business.
It is a pity that this rare gentleman is unheard and unsung. I have not heard of any award of excellence for him from the Branches, the MULAN or any other organization or association.
Heaven rewards. The world appreciates. I will be glad if Khalifa gets appreciated though he is not in need of it. It will, however, send a very strong message to those who make our court some sort of market places and our machinery of justice (or is it machinery of law) a booming business in which every situation is exploitable.
Kudos, bravo and gracias to my namesake. We are aware of your gentle and sterling qualities and I personally always tell your story. And I do so in the most colorful of language. Something like this:
'There is a court registrar that never asks for money. If you need anything he only takes the exact cost. If you give him more than that, he will return the surplus and say "wannan kudin ai ya yi yawa".'
Barrister Sunusi Umar Sadiq is a legal practitioner based in Kano
RE: In defense of Salihu Tanko Yakasai
Salihu Tanko Yakasai
The above article written by Sule Yau Sule, the spokesperson of Senator Ibrahim Shekarau, might seem like a defence against my unlawful detention on 26th February 2021 in Kano, but soon after the first paragraph, it morphed into an attack on me while I was still in detention.
Though the writer superficially intended to "defend" me against the injustice meted against me for justifiably and conscientiously expressing my opinion on the current drift of the country toward cul-de-sac in apparent deviation from the vision of the ruling party to take the country away from the abyss in 2015, Sule Ya'u Sule ended up castigating me for simply exercising my constitutional rights of freedom of speech as enshrined in the constitution.
The article also bordered around ethics and professionalism of the work of a spokesperson as highlighted by the learned writer. If he had stopped there, one would have taken it objectively and picked all the lessons therein, which truly, are valid and worthy of being noted. Unfortunately, the writer digressed far away from the subject matter and delved into politics, bringing to the forefront a grudge he has been nurturing against me for over a decade, because we were on opposing sides politically with his principal when we were in the defunct ANPP.
To set the record straight, I joined APP back in December 2000 and a couple of years later, Malam Ibrahim Shekarau equally joined partisan politics and contested for the governorship election in 2003. When I joined politics, Alhaji Al-Amin Ibrahim Little was the leader of the party in the state, but when he lost the party to Shekarau and decamped to PRP, I remained in APP and went on to serve as the returning officer for Shekarau's election, which he eventually won largely due to Buhari's huge influence. But soon after that, Shekarau drew the line against us, Buhari's supporters in the state, which birthed our rivalry with the Shekarau's camp. My political mentor then was Hon. Balarabe Wakili who was instrumental in Shekarau becoming a member of the APP at that time. This was the genesis of our crises in Kano APP which led to our exit from the party in 2011 to form CPC.
I was in my mid 30s during the 2011 general elections and, of course, I went all out in my attacks on Shekarau which I later regretted and posted on my Facebook page, apologising for such a behavior; a post which is still there on my page if he wishes to look it up. I do remember Sule Ya'u Sule's call one evening, a few days before I made the apology, and in that call, he gave me some sound advice on the choice of words whenever criticising Shekarau, a point I took to heart, and unlike what he has stated in his recent article, I have never attacked Shekarau again after that phone call till date.
Now back to the part of the article in which he has talked about ethics and what not. I am a person that take corrections to heart and I have picked all his points like a student in his class. But you see, the funny part about life is that those who live in glass houses should not throw stones. Let me refresh Sule Ya'u Sule's memory about how when he was the spokesperson of the then Governor of Kano State, Malam Ibrahim Shekarau, he fabricated a letter allegedly from the EFCC claiming that Shekarau had been cleared of all charges, which turned out to be a big lie, thereby causing a huge embarrassment to his principal to the extent that he was suspended for six months only to be reinstated after several pleas and interventions.
As stated by Sule in his article, "A spokesperson's best tools are decorum, decency, belief and passion." So I ask Sule, is embarrassing your principal also among the tools of a spokesperson? May I also ask, what punishment did he receive from NIPR at that time? If he did not receive any, perhaps he should include it in his note to the professional body in order to come up with a suitable punishment against others that will try to emulate him and ridicule their principals with fake clearance letters.
Let me also take this opportunity to set the record straight on the issue of my comments that resulted in my unlawful detention. I neither planned it nor did I have the intention of provoking such reactions. It was a spontaneous reaction on my part triggered by a number of the recent rise of insecurity in the country particularly in the north. I have personally suffered two major security issues in the last four months; the murder of my younger sister's husband in Bauchi in front of my sister and her kids and the kidnapping of my sister's husband's younger brother in his house in Kaduna. N5 million had to be paid as a ransom to secure his release and in the process of raising the money, armed robbers carted away N1 million of the amount. I was certainly not thinking about ethics when I reacted to the devastating news of the abduction of the over 300 Zamfara girls. I believe anyone with a tiny bit of conscience will certainly be moved by the abduction.
Perhaps Sule is too pre-occupied with enforcing PR ethics of a spokesperson that he has lost all his conscience to the extent that he cannot see that I am a human, which comes first, before any ethics or even a temporary position that I will not occupy for life.
On a final note, though Sule is a PhD holder in Mass Communications and a professional by all standards in the field, both in terms of qualifications and experience, when it comes to human relations, I believe he is merely a kindergarten pupil. If he truly regards me as a brother as he had claimed in the article, he would not have written such a politicised opinion at a moment when I was still in unlawful detention and my family and friends were equally terrified as to what might happen to me. Irrespective of whether I was out of line or not, that is certainly not the action of someone you consider a brother. I remember when I was first appointed as the Director-General, Media in 2016, the first thing I did was to pay a visit to my predecessors to seek for their blessings and guidance, namely: Baba Halilu Dantiye, late Umar Saidu Tudun Wada and Sule Ya'u Sule. Sule promised to provide me with all the support I needed to execute my work, but little did I know that he was holding a decade-long grudge against me. Indeed with friends like Sule, who needs enemies?
Salihu Tanko Yakasai (Dawisu) is the Founding Curator of the Global Shapers Community Kano Hub of the World Economic Forum.