Tribute: Adieu Comrade Shehi Ali Abubakar
By Dr Ibrahim Musa
"For each and everyone of us men and women, the young and old, the leaders and the led, the haves and have-nots; there is a time to be born and a time to die. In between is a privilege to live; to live to the glory of your creator, to the glory of humanity and to the glory of your nation." ~ James Haruna Audu
When I picked the pen to write about you, it suddenly dawned on me that you are gone forever. I will never see you again and nor will you ever get to read my tribute about you. Such an overwhelming thought finally broke my emotional shield and tears flowed like a river on my cheeks.
I have tried first to convince myself that the news of your death was just a nightmare, hoping that I would wake up with a racing heart to see everything going on fine. Alas! As the clock ticked and ticked, and time passed- the shocking reality began to sink: "Kulli man alaiha faan. Wa yabqa wajhu Rabbika zuljalali wal ikram."
Shehi is someone I adored for his stellar qualities. His charisma, courage, demeanor, taste and enterprising style made him a dream leader for our generation. Although by rank and age he was far above me, yet he treated me as one of his closest allies and a confidant.
Whenever I was bored with work at office, I would rush to his tastefully furnished office where we usually dwelled in socio-political discourse. He was always angry at the sorry state of our national infrastructures. He was literally bitter about the bad leadership that came to define the Nigeria of our generation. Little wonder that for the past 16 years he had devoted to the Project Buhari and invested so much in his own unique way to see that Buhari has emerged as the president of Nigeria. Immediately Buhari was announced as the winner of 2019 election, Shehi joyfully organized one of the biggest open-invite "walima" to celebrate the victory.
He remained optimistic that Buhari would eventually turn around the fortunes of this country. This was the typical Shehi who was so passionate about his choices. Love or hate him, you would not find pretense in his dictionary. At a point he was offered a political appointment to be the head of a health-related agency- but he instantly turned down the offer by pointing out to the government his conflict of interest. Even the person who brought the news of that appointment to him was left completely amazed by his forthrightness. I am not aware of many people capable of doing that.
To say that I am presently devastated is an understatement. Losing such kind of a trusted and dependable comrade at a prime age always create a huge void. We had many shared dreams for the development of our state, Kano and country, Nigeria. As our most distinguished mentor Dr. Michael DeBaun would say, "Shehi has done more non-imaging transcranial Doppler scan (TCD) for patients with SCD than any other expert in the world."
He had successfully trained several radiologists, medical officers and nurses the rare skills to do TCD, which has now become a standard of care for our patients in Kano and Kaduna states. If not for his untimely demise, he would have been the first radiologist in the world to use the Artificial Intelligence (AI) mannequin specifically designed for TCD training.
I remember his vision of venturing into big data science for TCD. Professionally, he had his path well laid down for him. On the business front, the Ray Scan he founded a couple of years ago is probably the biggest indigenously driven private diagnostic center in Kano. He was like the proverbial Midas, everything he touched turned into gold. His was a life completely devoted to family and humanity- from philanthropy, leadership of professional groups to community service. Considering that these legacies would survive him, I take solace in the fact that he lives through his good deeds.
I have a take home message for his immediate family. He was certainly a good man! His son Murad, daughter Fatima and the unborn child would live to be proud of him as a father. He did everything humanly possible to leave behind a good family name; and I could see that his kids have that trait to step into the big vacant shoes with time. To Zainab (his dearest wife), I pray that you may have the fortitude to bear this irreparable loss. This is, indeed, a trying time but God is sufficient for you. We pray for Allah to repose Shehi's soul in Jannatul Firdaus.
Adieu brother
Adieu comrade
Dr Musa, is a Consultant Hematologist at AKTH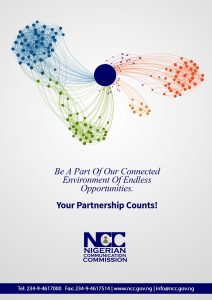 Bappah Idris appointed registrar of Dental Technologists Registration Board
Mukhtar Yahya Usman
The federal government has approved the appointment of Bappah Ahmed Idris as the new Registrar, Dental Technologists Registration Board of Nigeria (DTRBN).
This was revealed in statement signed by the spokesperson of the Federal Ministry of Health, Eunice Akro, on Thursday.
Mr Idris' appointment letter was signed by the Minister of State for Health, Olorunnimbe Mamora.
Congratulating Mr Idris, Mr Mamora reminded him of "the enormous responsibilities of his office and the expectations of the Government and Nigerians from him towards achieving efficient regulatory functions of the Board".
Mr Idris, was until his appointment, a Chief Dental Technologist at the Dental and Maxillofacial department of Aminu Kano Teaching Hospital (AKTH).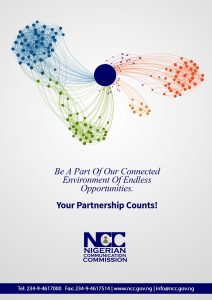 Hisbah, village head to pay N300,000 for arresting man over 'strange' Islam practice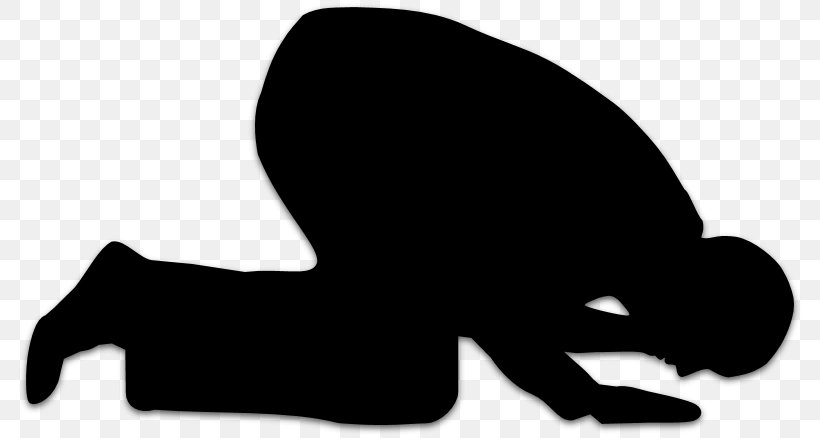 Mukhtar Yahya Usman
A federal high court sitting in Kano under Justice A. O. Aguata has ordered the Kano State Hisbah Command to pay a sum of N300,000 to one Yunusa Hamza for denying him his right to practice Islam the way he understands it.
KANO FOCUS reports that Mr Hamza, had filed a case before the federal high court in Kano, accusing the Hisbah command, his in-laws and the village head of Utai in Wudil local government area of the state, of "trying to teach him religion."
Mr Hamza, through his counsel Barrister Sale Idris Bello, maintained that the respondents have no right to stop him from practicing his religion the way he perceives it.
It was learnt that Mr Hamza was arrested by personnel of the Hisbah command for allegedly performing only on raka'a (unit) of prayer and prostrating once in each of his five daily prayers.
He had also reportedly ordered his wife to perform her prayers in the same awkward way.
But Mr Hamza's in-laws intervened and stopped his wife from practicing her husband's version of religion, and reported him to the village head of Utai.
The plaintiff was said to have been handed over to the police who also handed him over to the Hisbah command in Wudil.
Mr Hamza alleged that he was later transferred to the Hisbah command headquarters in Kano city, where he was allegedly tortured, adding that this was the reason he filed a case in court to seek redress.
In his ruling, Justice Aguata ordered the Kano Hisbah command, its commander, and the village head of Utai to pay the plaintiff  a sum of N300,000 as fine for trying to deny him his right of religion.
Mr Hamza had prayed the court to force the defendants to pay him N5 million as compensation, alleging torture.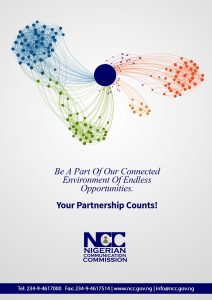 Kano Council of Ulama rejects Ganduje's Almajiri ban
Nasiru Yusuf
The Kano State Council of Ulama has rejected Governor Abdullahi Ganduje's decision to proscribe child beggars popularly known as almajirai  from roaming the streets across the state to beg for alms.
Mr Ganduje, who announced the ban on Tuesday  also threatened to arrest and prosecute any parent that allows their children to roam the streets.
The governor warned that henceforth any teacher with pupils under the Almajiri school arrangement must accept the new approach put in place by the state government, explaining that, "if you think you cannot accept that then you leave the state."
"When beggars are caught, it is not only that beggar is caught, but his parents or guardians. Such parents or guardians would be taken to court for disrespecting our laws," Mr Ganduje said.
'Not serious'
However, in an interview with KANO FOCUS on Wednesday, Chairman of the Ulama Council, Sheikh Ibrahim Khalil said the ban on almajirai  "is not feasible and the government is not serious".
According to him, necessary steps towards curtailing the practice have not been taken or put in place before taking the decision.
"To us at the Council of Ulama, the government can not do it and is not serious about it. They are just doing it to appease their masters abroad, or get their money or some kind of noise making.
"Or they might have been accused of something from somewhere for which they simply organise a ceremony and that is all. That is our opinion" he said.
Different type of beggars
Sheikh Khalil, a renowned Islamic scholar, who had advocated against street begging gave a brief history of efforts made in the past to curtail the menace but failed "because serious and necessary measures were not taken."
He  said the real street beggars should be identified.
"The right steps to follow in banning street begging include: the Quranic clerics involved have to be identified because there are street beggars who are Quranic students.
"And there are beggars who were sent by their parents from the rural areas to come and be begging in the urban areas, there is also another form of begging by some physically challenged individuals.
"All these forms of street beggars need to be identified and each one addressed accordingly. But they have not done that.
"So, for the ban to work, there has to be a cooperation between the government and the Quranic clerics. You have to sit with them and understand why they engage in begging, get some statistics, know the total number of those engaging in street begging among them.
"If you identify all these, it is then that you will come to know exactly beggars that are not Almajiris Quranic students," Sheikh Khalil explained.
'Join hands with neighbouring states'
The cleric also observed that Kano state cannot unilaterally end street begging without collaborating with neighboring states.
"More so, you can not stop begging in the state without joining hands with the neighbouring states.
"If you recall, there was the case of a man who sent three of his children to the city to be begging for sustenance because he wanted to place his new wife in the room they were occupying.
"You can see that these kids are not necessarily Almajiris or Quranic pupils.
"Therefore, you need statistics of the real situation, know the total number of the Quranic teachers, the total number of the Quranic schools and their pupils, know exactly who the real Almajiris are first.
"You will then know their needs understand their problems and then proffer the right solutions. "You can decide to cater for them or send them back to their homes. But you have not conducted all these," he advised.