Tribute: Adieu Comrade Shehi Ali Abubakar
By Dr Ibrahim Musa
"For each and everyone of us men and women, the young and old, the leaders and the led, the haves and have-nots; there is a time to be born and a time to die. In between is a privilege to live; to live to the glory of your creator, to the glory of humanity and to the glory of your nation." ~ James Haruna Audu
When I picked the pen to write about you, it suddenly dawned on me that you are gone forever. I will never see you again and nor will you ever get to read my tribute about you. Such an overwhelming thought finally broke my emotional shield and tears flowed like a river on my cheeks.
I have tried first to convince myself that the news of your death was just a nightmare, hoping that I would wake up with a racing heart to see everything going on fine. Alas! As the clock ticked and ticked, and time passed- the shocking reality began to sink: "Kulli man alaiha faan. Wa yabqa wajhu Rabbika zuljalali wal ikram."
Shehi is someone I adored for his stellar qualities. His charisma, courage, demeanor, taste and enterprising style made him a dream leader for our generation. Although by rank and age he was far above me, yet he treated me as one of his closest allies and a confidant.
Whenever I was bored with work at office, I would rush to his tastefully furnished office where we usually dwelled in socio-political discourse. He was always angry at the sorry state of our national infrastructures. He was literally bitter about the bad leadership that came to define the Nigeria of our generation. Little wonder that for the past 16 years he had devoted to the Project Buhari and invested so much in his own unique way to see that Buhari has emerged as the president of Nigeria. Immediately Buhari was announced as the winner of 2019 election, Shehi joyfully organized one of the biggest open-invite "walima" to celebrate the victory.
He remained optimistic that Buhari would eventually turn around the fortunes of this country. This was the typical Shehi who was so passionate about his choices. Love or hate him, you would not find pretense in his dictionary. At a point he was offered a political appointment to be the head of a health-related agency- but he instantly turned down the offer by pointing out to the government his conflict of interest. Even the person who brought the news of that appointment to him was left completely amazed by his forthrightness. I am not aware of many people capable of doing that.
To say that I am presently devastated is an understatement. Losing such kind of a trusted and dependable comrade at a prime age always create a huge void. We had many shared dreams for the development of our state, Kano and country, Nigeria. As our most distinguished mentor Dr. Michael DeBaun would say, "Shehi has done more non-imaging transcranial Doppler scan (TCD) for patients with SCD than any other expert in the world."
He had successfully trained several radiologists, medical officers and nurses the rare skills to do TCD, which has now become a standard of care for our patients in Kano and Kaduna states. If not for his untimely demise, he would have been the first radiologist in the world to use the Artificial Intelligence (AI) mannequin specifically designed for TCD training.
I remember his vision of venturing into big data science for TCD. Professionally, he had his path well laid down for him. On the business front, the Ray Scan he founded a couple of years ago is probably the biggest indigenously driven private diagnostic center in Kano. He was like the proverbial Midas, everything he touched turned into gold. His was a life completely devoted to family and humanity- from philanthropy, leadership of professional groups to community service. Considering that these legacies would survive him, I take solace in the fact that he lives through his good deeds.
I have a take home message for his immediate family. He was certainly a good man! His son Murad, daughter Fatima and the unborn child would live to be proud of him as a father. He did everything humanly possible to leave behind a good family name; and I could see that his kids have that trait to step into the big vacant shoes with time. To Zainab (his dearest wife), I pray that you may have the fortitude to bear this irreparable loss. This is, indeed, a trying time but God is sufficient for you. We pray for Allah to repose Shehi's soul in Jannatul Firdaus.
Adieu brother
Adieu comrade
Dr Musa, is a Consultant Hematologist at AKTH
TCN creates Kano transmission region
Nasiru Yusuf
THE Transmission Company of Nigeria (TCN) has carved out a new Kano transmission region from the old Kaduna Region. 
KANO FOCUS reports that the newly established unit brings the number of TCN regional centres to 10.
The TCN believes the step will improve commercial activities in the state.
A statement issued by TCN General manager of Public Affairs Ndidi Mbah explained that the creation of the Kano Transmission Region became necessary owing to the rapid economic and industrial development being witnessed within Kano State and its environs, as well as the gradual implementation of TCN's strategic 'Nigerian Electricity Grid Maintenance, Expansion and Rehabilitation Programme (NEGMERP),' which has enabled the transmission company to complete some ongoing projects and increase the number of substations within that axis.
He said the  Kano Transmission Region had, under its supervision, one sub-regional office and several work centers, all housing 13 transmission substations (TS), including the Kumbotso TS, Dan Agundi TS, Dakata TS, Tamburawa TS, Kwanar Dangora TS, Wudil TS, Kankia TS, Katsina TS, Daura TS, Dutse TS, Hadejia TS, Azare TS, and Gagarawa TS.
The new Kano region currently according to the statement has ongoing transmission substation projects which when completed would further increase bulk transmission capacity in the new region.
The new Kano Transmission Region, the company said, would deepen operational efficiency within the region and enable its engineers to readily access and resolve technical issues within the new region.
Mbah explained that prior to the creation of the new Kano Region, major decisions had to be referred to Kaduna Region for directives, and the supply of materials was sometimes delayed due to logistic issues from Kaduna.
Mbah noted that the proximity of the new region would radically reduce downtime and eliminate time lost when materials had to be conveyed from the Kaduna Region.
DSS arrests singer accuse of blasphemy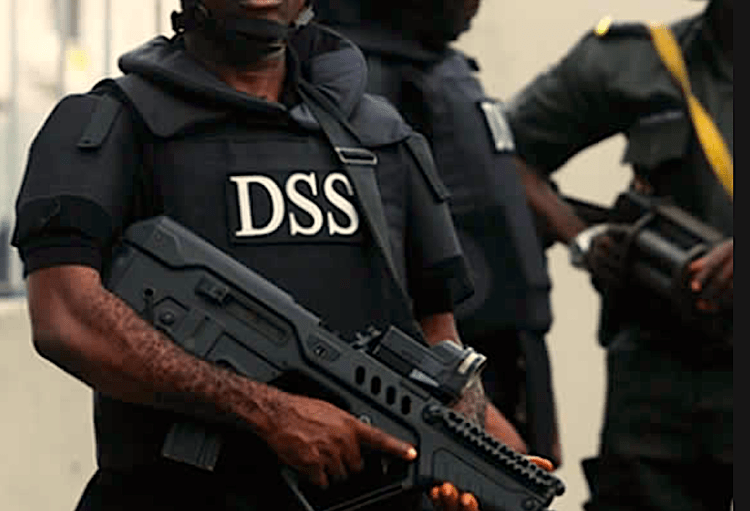 The Department of State Services have arrested another blasphemous singer, Ahmad Abdul, whose song was perceived to create chaos in Kano state.
KANO FOCUS reports that the Singer Ahmad Abdul was detained by the DSS because his free movement may likely cause violence reaction from Kano residents.
While in detention, Mr Abdul tender apology to entire Muslims, Kano state government and Islamic Scholars.
He told DSS operatives that he never thought that the song has violated Islamic teachings.
Commenting while witnessing the bail condition granted to Mr Abdul at the DSS Headquarters, Kano, the Executive Secretary of the Kano state Censorship Board Ismaila Naaba Afakallah recalled that he had received hundreds of petitions against the song from concerned citizens.
Afakallah said having realized the gravity of the song's blasphemy, he reported the singer to DSS who swung into action and arrested him at a Hotel where he was hiding for days.
Mr Abdul Father, Abdullahi Isa thanked the DSS for their timely response on the matter which saved possible outbreak of law and order.
Also in August last year, An upper Sharia court in the Hausawa Filin Hockey area of the state has found one Yahaya Sharif-Aminu guilty of committing blasphemy for a song he circulated via WhatsApp.
However, the appellate division of the High Court of Kano State had on January 21 quashed the death sentence passed on Mr Sharif-Aminu and freed him.
I'll not run for President – Muhammadu Sanusi II
Mukhtar Yahya Usman
The deposed Emir of Kano Malam Muhammadu Sunusi II says he is not interested in contesting for the presidency of Nigeria.
Kano Focus reports that Mr Sunusi revealed this at a Tijjnaniyya zikir held in Abuja on Thursday.
Muhammadu Sanusi said his current position as Tijjaniyya Khalifa in Nigeria is superior to the presidency.
The deposed Emir however said he is ready to help those he believe in their competence to win elections without his participation in politics.
"If we trust a candidate is out to serve the people, we will come out and help them.
"That is not joining politics but a civic duty to the nation and its citizens" Mr. Sanusi said.