Tribute: Adieu Comrade Shehi Ali Abubakar
By Dr Ibrahim Musa
"For each and everyone of us men and women, the young and old, the leaders and the led, the haves and have-nots; there is a time to be born and a time to die. In between is a privilege to live; to live to the glory of your creator, to the glory of humanity and to the glory of your nation." ~ James Haruna Audu
When I picked the pen to write about you, it suddenly dawned on me that you are gone forever. I will never see you again and nor will you ever get to read my tribute about you. Such an overwhelming thought finally broke my emotional shield and tears flowed like a river on my cheeks.
I have tried first to convince myself that the news of your death was just a nightmare, hoping that I would wake up with a racing heart to see everything going on fine. Alas! As the clock ticked and ticked, and time passed- the shocking reality began to sink: "Kulli man alaiha faan. Wa yabqa wajhu Rabbika zuljalali wal ikram."
Shehi is someone I adored for his stellar qualities. His charisma, courage, demeanor, taste and enterprising style made him a dream leader for our generation. Although by rank and age he was far above me, yet he treated me as one of his closest allies and a confidant.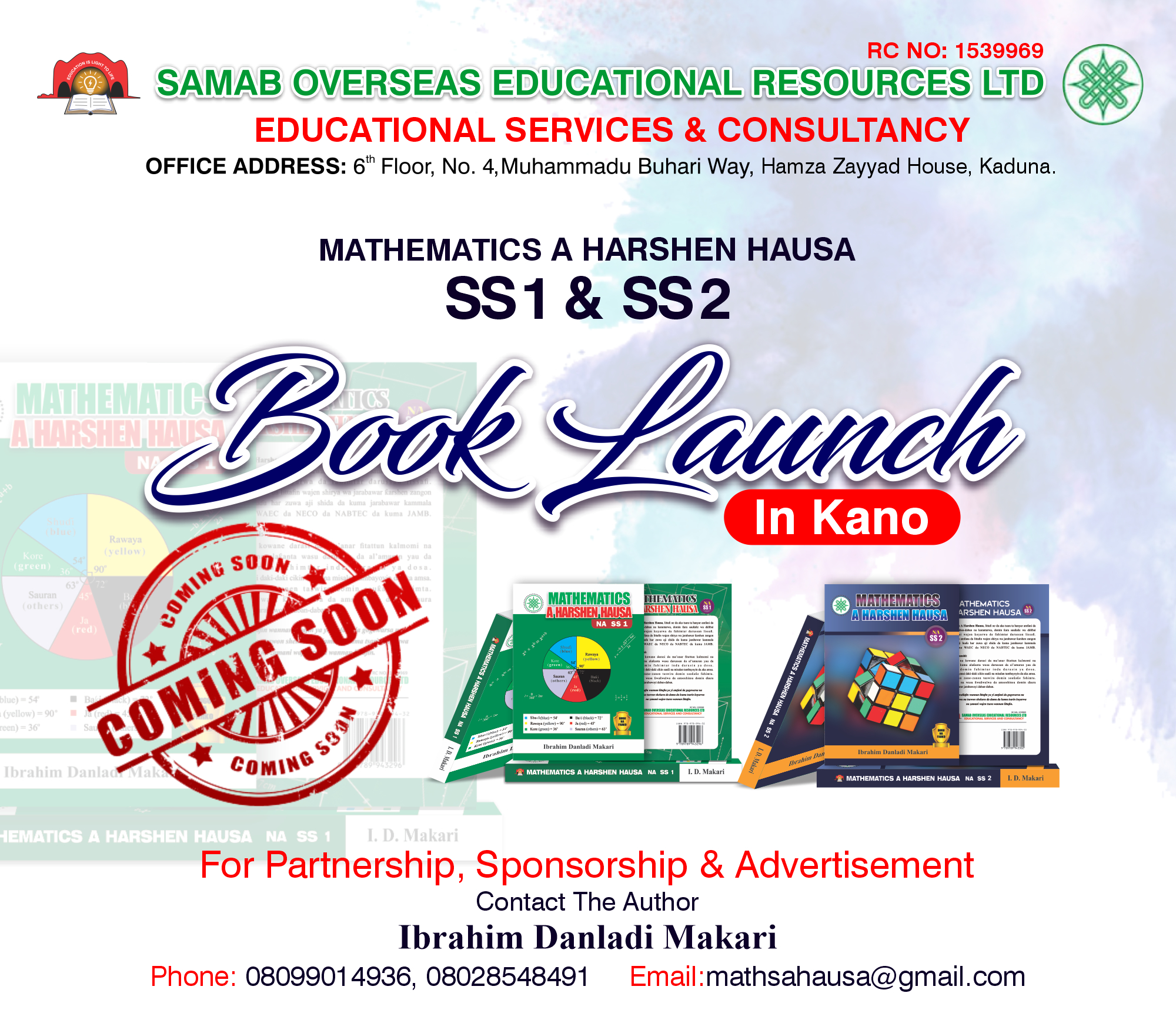 Whenever I was bored with work at office, I would rush to his tastefully furnished office where we usually dwelled in socio-political discourse. He was always angry at the sorry state of our national infrastructures. He was literally bitter about the bad leadership that came to define the Nigeria of our generation. Little wonder that for the past 16 years he had devoted to the Project Buhari and invested so much in his own unique way to see that Buhari has emerged as the president of Nigeria. Immediately Buhari was announced as the winner of 2019 election, Shehi joyfully organized one of the biggest open-invite "walima" to celebrate the victory.
He remained optimistic that Buhari would eventually turn around the fortunes of this country. This was the typical Shehi who was so passionate about his choices. Love or hate him, you would not find pretense in his dictionary. At a point he was offered a political appointment to be the head of a health-related agency- but he instantly turned down the offer by pointing out to the government his conflict of interest. Even the person who brought the news of that appointment to him was left completely amazed by his forthrightness. I am not aware of many people capable of doing that.
To say that I am presently devastated is an understatement. Losing such kind of a trusted and dependable comrade at a prime age always create a huge void. We had many shared dreams for the development of our state, Kano and country, Nigeria. As our most distinguished mentor Dr. Michael DeBaun would say, "Shehi has done more non-imaging transcranial Doppler scan (TCD) for patients with SCD than any other expert in the world."
He had successfully trained several radiologists, medical officers and nurses the rare skills to do TCD, which has now become a standard of care for our patients in Kano and Kaduna states. If not for his untimely demise, he would have been the first radiologist in the world to use the Artificial Intelligence (AI) mannequin specifically designed for TCD training.
I remember his vision of venturing into big data science for TCD. Professionally, he had his path well laid down for him. On the business front, the Ray Scan he founded a couple of years ago is probably the biggest indigenously driven private diagnostic center in Kano. He was like the proverbial Midas, everything he touched turned into gold. His was a life completely devoted to family and humanity- from philanthropy, leadership of professional groups to community service. Considering that these legacies would survive him, I take solace in the fact that he lives through his good deeds.
I have a take home message for his immediate family. He was certainly a good man! His son Murad, daughter Fatima and the unborn child would live to be proud of him as a father. He did everything humanly possible to leave behind a good family name; and I could see that his kids have that trait to step into the big vacant shoes with time. To Zainab (his dearest wife), I pray that you may have the fortitude to bear this irreparable loss. This is, indeed, a trying time but God is sufficient for you. We pray for Allah to repose Shehi's soul in Jannatul Firdaus.
Adieu brother
Adieu comrade
Dr Musa, is a Consultant Hematologist at AKTH
BREAKING: Kano Gov. Yusuf raids warehouse holding diverted maize palliatives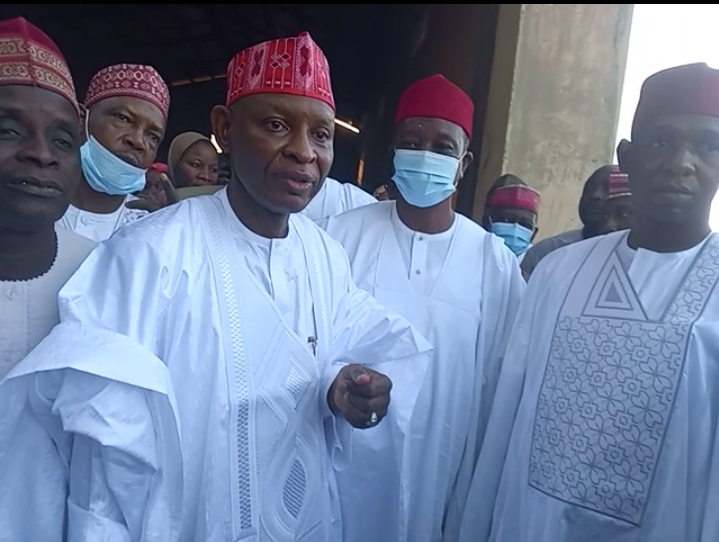 Kano state governor Abba Kabir Yusuf has raided a warehouse where over 1,000 bags of maize were distributed by the state government as palliatives were diverted and hoarded.
Kano Focus learned that the governor busted the warehouse, located at the Sharadaan industrial area of Kano City on Saturday.
The governor, was visibly angry after seeing how the 10kg bags of maize meant for poor people were emptied and the maize grains re-bagged in larger unmarked bags, apparently to be sold in the open markets.
It could be recalled that over 200,000 bags of food items had been distributed by Mr Yusuf, a few months ago to vulnerable people to cushion the effects of the fuel subsidy removal by the federal government.
It is understood that Governor Yusuf vowed to uncover and punish the persons behind the diversion and hoarding of the relief materials.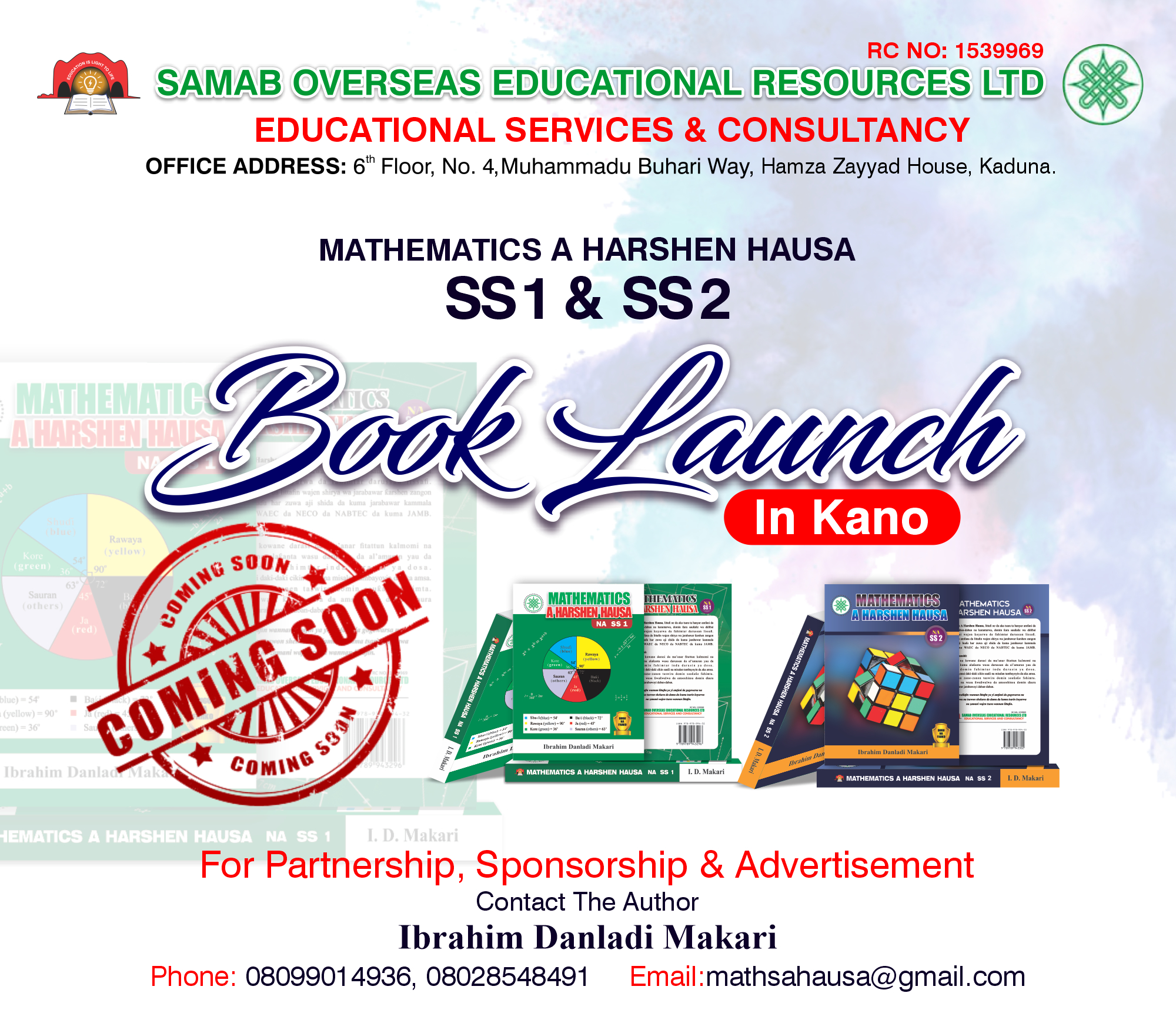 Gov. Yusuf flag-off settlement of death benefits, gratutity to Kano pensioners
….. Set aside Six Billion for Six 6,000 Beneficiaries
Nasiru Yusuf Ibrahim
In fullfilment of one of the campaign promises as contained in his blueprint, Governor Abba Kabir Yusuf of Kano state has Saturday flagged-off the first tranche of settlement of death benefits to deceased civil servants and gratuity of pensioners to about six thousand (6,000) beneficiaries who exited from the civil service and deceased workers between 2016 and 2019 totalling billion naira at an elaborate occasion that was held at Coronation Hall Government House.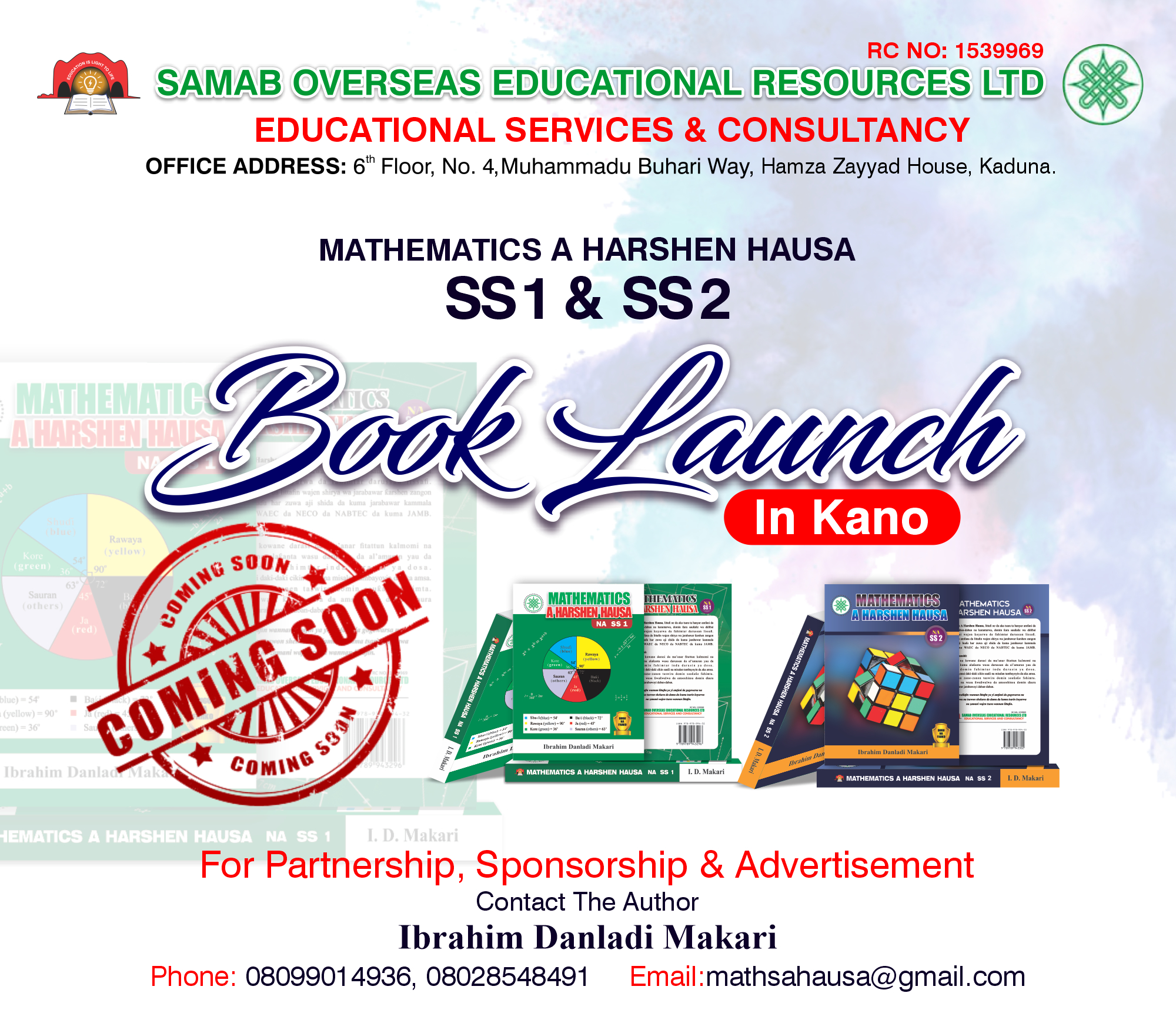 KANO FOCUS reports that Governor Abba Kabir Yusuf said the payment was possible despite meagre resources, inherited empty treasury and competing developmental projects as the government had blocked leakages of public funds siphoning and more viable projects for people of the state.
A statement issued by Chief Press Secretary to the governor Sanusi Bature Dawakin Tofa quoted Yusuf saying his administration was highly concerned with the plight of pensioners especially those at the lower level as they are the end receipients of the economic hardship occasion by the removal of fuel Subsidy in the country.
The Governor added that to ensure the continuation of the settlement of the backlog, 10 billion naira was propose in the state next year's budget for more inclusion of gratuity and death benefits of bereaved families of deceaseds civil servants to enjoy their legitimate entitlements.
He made a clarion call to the receivers of the funds, to make judicious use of what they collected and invest wisely in lawful businesses for more incomes to cater for their day to day needs and other necessities of life.
In his submission, the deputy governor and Commissioner for local governments and Chieftaincy affairs, Comrade Aminu Abdulsalam Gwarzo appreciated the selection of beneficiaries with not more than 3 million at the state level, 1.5 million at local governments levels all within grade level 1-6.
The Executive Chairman of Kano State Pension Trustees Fund, Alhaji Habu Muhammad Fagge, said the commencement of liquidating the backlog and ensure prompt payment of gratuity and death benefits was a clear indication of Governor Abba Kabir Yusuf's zeal to better the lives of pensioners and provide succur to the families of deceased civil servants.
World AIDS Day: 46,732 persons living with HIV in Kano – official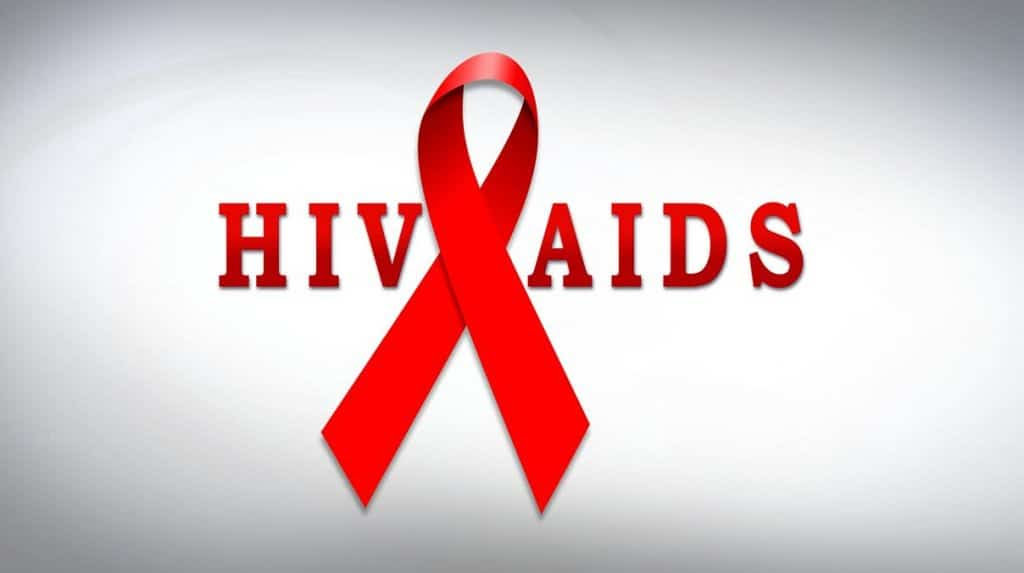 Nasiru Yusuf Ibrahim
Kano state government has announced that out of the 138,430 tested for HIV, 4,728 have been found to be positive from January 2023 to date.
KANO FOCUS reports that with this figure, it indicates that a total of 46,732 persons are living with the disease and receiving treatment in the state.
The state Commissioner for Health, Dr. Abubakar Labaran, made this known on Friday while delivering a speech at the commemoration of this year's World AIDS Day in Kano.
He, however, disclosed that the state has improved its strategies to halt mother-to-child transmission of HIV/AIDS by successfully conducting tests for 95 percent of all pregnant women during their first ANC visit, out of which only 0.04 percent are found positive.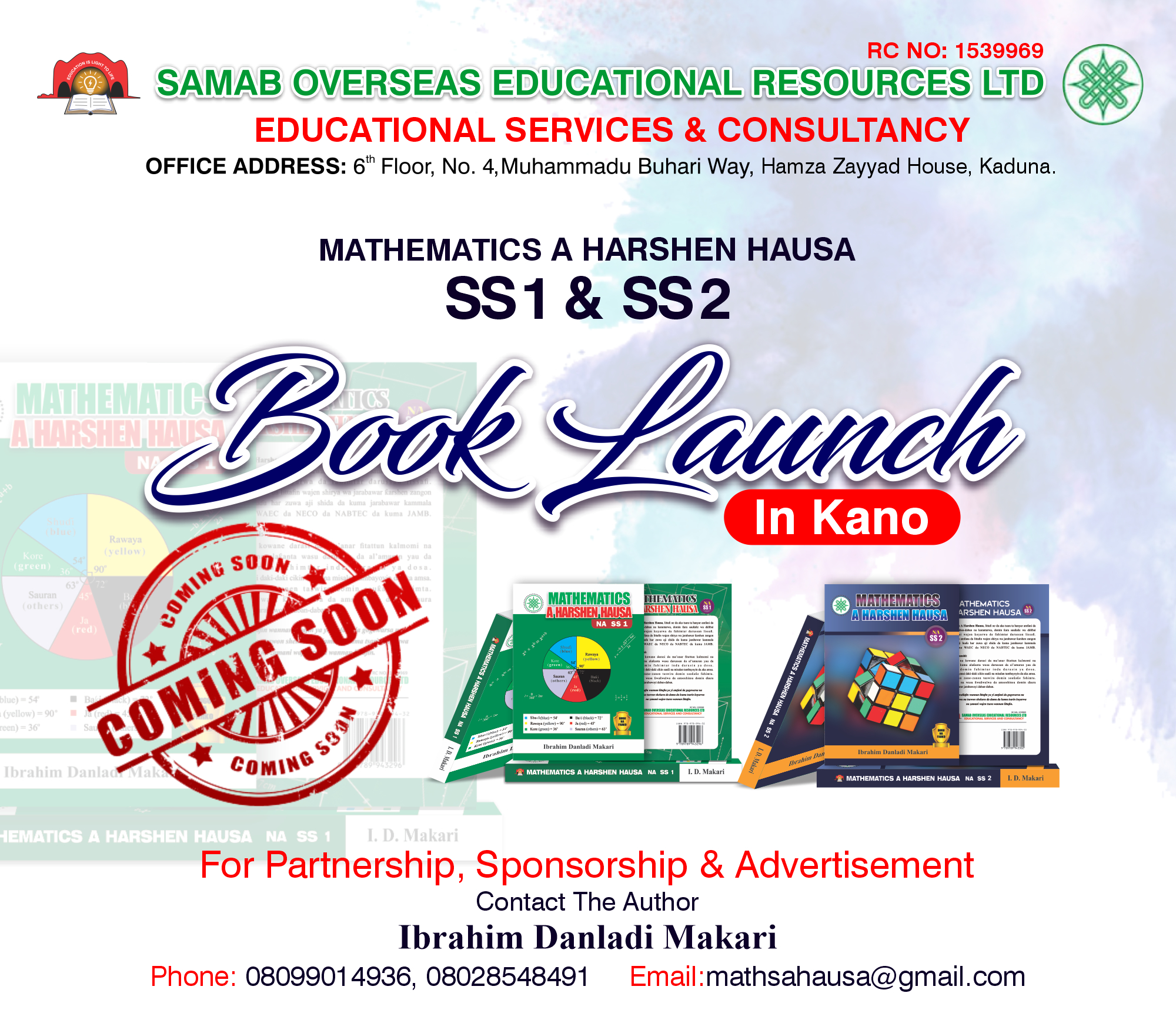 He stated, "We have tested a total of 138,430 people for HIV and found 4,728 positive and have successfully initiated new 4,140 HIV-infected persons on ART from January 2023 to date."
He noted that "Currently, the state has 46,732 people living with HIV receiving treatment.
"We have improved our strategies to halt mother-to-child transmission of HIV/AIDS by successfully conducting HIV testing for 95 percent of all pregnant women during their first ANC visit, out of which only 0.04 percent turned HIV positive," the Commissioner stated.
Dr. Ladan further explained efforts by the state in managing the situation where he said, for the first time, the state has achieved a state HIV budget target of 3 percent, N2 billion, of the total health budget in the proposed budget submitted to the Kano state Assembly.
The event themed "Let Communities Lead" was in collaboration with the USAID in Kano as well as other partners.
He said that the state government appreciated the support of partners like USAID, LHSS, NEPWHAN, and KanSLAM for their advocacy engagements towards achieving the KSACA's budget.
Earlier, the Director-General of the State Agency for the Control of AIDS (SACA), Dr. Usman Bashir, said SACA has brought on board 600 persons living with AIDS to benefit from the free healthcare service package introduced by the state government.
Dr. Bashir then hinted that "Most of the beneficiaries are children of those who died of HIV, as well as those children living with the disease."