Tribute: Adieu Comrade Shehi Ali Abubakar
By Dr Ibrahim Musa
"For each and everyone of us men and women, the young and old, the leaders and the led, the haves and have-nots; there is a time to be born and a time to die. In between is a privilege to live; to live to the glory of your creator, to the glory of humanity and to the glory of your nation." ~ James Haruna Audu
When I picked the pen to write about you, it suddenly dawned on me that you are gone forever. I will never see you again and nor will you ever get to read my tribute about you. Such an overwhelming thought finally broke my emotional shield and tears flowed like a river on my cheeks.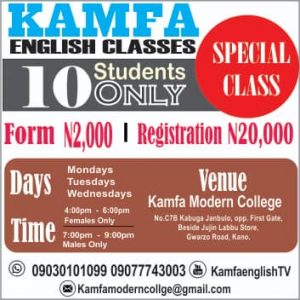 I have tried first to convince myself that the news of your death was just a nightmare, hoping that I would wake up with a racing heart to see everything going on fine. Alas! As the clock ticked and ticked, and time passed- the shocking reality began to sink: "Kulli man alaiha faan. Wa yabqa wajhu Rabbika zuljalali wal ikram."
Shehi is someone I adored for his stellar qualities. His charisma, courage, demeanor, taste and enterprising style made him a dream leader for our generation. Although by rank and age he was far above me, yet he treated me as one of his closest allies and a confidant.
Whenever I was bored with work at office, I would rush to his tastefully furnished office where we usually dwelled in socio-political discourse. He was always angry at the sorry state of our national infrastructures. He was literally bitter about the bad leadership that came to define the Nigeria of our generation. Little wonder that for the past 16 years he had devoted to the Project Buhari and invested so much in his own unique way to see that Buhari has emerged as the president of Nigeria. Immediately Buhari was announced as the winner of 2019 election, Shehi joyfully organized one of the biggest open-invite "walima" to celebrate the victory.
He remained optimistic that Buhari would eventually turn around the fortunes of this country. This was the typical Shehi who was so passionate about his choices. Love or hate him, you would not find pretense in his dictionary. At a point he was offered a political appointment to be the head of a health-related agency- but he instantly turned down the offer by pointing out to the government his conflict of interest. Even the person who brought the news of that appointment to him was left completely amazed by his forthrightness. I am not aware of many people capable of doing that.
To say that I am presently devastated is an understatement. Losing such kind of a trusted and dependable comrade at a prime age always create a huge void. We had many shared dreams for the development of our state, Kano and country, Nigeria. As our most distinguished mentor Dr. Michael DeBaun would say, "Shehi has done more non-imaging transcranial Doppler scan (TCD) for patients with SCD than any other expert in the world."
He had successfully trained several radiologists, medical officers and nurses the rare skills to do TCD, which has now become a standard of care for our patients in Kano and Kaduna states. If not for his untimely demise, he would have been the first radiologist in the world to use the Artificial Intelligence (AI) mannequin specifically designed for TCD training.
I remember his vision of venturing into big data science for TCD. Professionally, he had his path well laid down for him. On the business front, the Ray Scan he founded a couple of years ago is probably the biggest indigenously driven private diagnostic center in Kano. He was like the proverbial Midas, everything he touched turned into gold. His was a life completely devoted to family and humanity- from philanthropy, leadership of professional groups to community service. Considering that these legacies would survive him, I take solace in the fact that he lives through his good deeds.
I have a take home message for his immediate family. He was certainly a good man! His son Murad, daughter Fatima and the unborn child would live to be proud of him as a father. He did everything humanly possible to leave behind a good family name; and I could see that his kids have that trait to step into the big vacant shoes with time. To Zainab (his dearest wife), I pray that you may have the fortitude to bear this irreparable loss. This is, indeed, a trying time but God is sufficient for you. We pray for Allah to repose Shehi's soul in Jannatul Firdaus.
Adieu brother
Adieu comrade
Dr Musa, is a Consultant Hematologist at AKTH
Father appeal for justice as police kills son in Kano
Mukhtar Yahya Usman
The Father of a man killed by a police officer in Kano has called on human rights organizations and the state police command to ensure justice is served.
Sammani Muhammad Abdulmumini, father of Mus'ab Sammani Muhammad made the call in an exclusive interview with KANO FOCUS.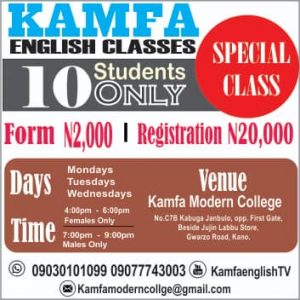 Mr Abdulmumini also urged Kano state government to protect its citizens from security personnel.
"Security personnel are paid to protect citizens but unfortunately some of them are more dangerous than terrorists." He said.
Police 'threaten to shoot' journalists covering Kano Assembly
Police arrest hit-and-run driver who killed KAROTA official
Kano police rescue 4-year-old boy from suspected kidnappers
KANO FOCUS recalls that on Wednesday, a police sergeant on guard duty at UBA Malam Kato square branch of Kano metropolis allegedly shot Mus'ab Sammani Muhammad to death.
Speaking to KANO FOCUS, the deceased's father said he received the story of his son's killing as he was about to visit the son's office.
"I talked to him on phone for about 10 – 20 minutes and told him I was on my way to visit him.
"After finishing the call, I suddenly received another call from his brother who was in Zamfara and he told me that Mus'ab had been shot to death.
"I couldn't trust my ears when he asked me to go and check the situation.
"I quickly called his line but some body answered and said 'Innalillahi wa inna ilahi raji'un! Mus'ab is no more'.
"I drove to the scene, and found his corpse lying in blood." He said.
4 policemen detained for 'torturing man to death' in Madobi
Kano gets new police commissioner
Mr Abdulmumini said eyewitnesses told him that the late Mus'ab hit an Adaidaita Sahu tricycle driver after coming out of Singer Market where he delivered some locally processed rice.
According to the eyewitnesses, his late son had an argument with the Adaidaita Sahu tricycle driver but they soon settled the matter.
However, while attempting to move on, some police officers asked the late Mus'ab to park by the road side.
"Out of nowhere, the accused police sergeant left the bank he was guarding and shot him to death." He said.
Mr Abdulmumin thereafter reported the matter to the assistant police commissioner in charge of Motor Traffic Division (MTD) of the Kano police command.
He added that the assistant police commissioner assured him that the accused police sergeant will be punished and his son will get justice.
Who was Mus'ab?
Mus'ab Sammani Muhammad was the Managing Director of Alful Rice Nigeria Limited.
He graduated from Noida International University in India with a B.Sc. in Computer Science and returned to Nigeria on July 21, 2019.
Born on June 26, 1998 at Zango Gabas of Ungogo Local government area of Kano state, the late Mus'ab was single when he was killed.
He attended Da'awa Nursery and Primary Islammiyya School before proceeding to Kano Model School for his junior secondary education.
He completed his secondary education at Royal International School, Hadejia Road, Kano metropolis.
Kano equips police with high-tech communication centre
Meanwhile, the Kano state police command said it is investigating the circumstances that led to the killing.
Abdullahi Haruna Kiyawa, a deputy superintendent and spokesperson of the command said the suspect will be arraigned after the investigation is completed.
Ganduje employs 920 health workers
By Nazifi Dawud
Governor Abdullahi Ganduje has presented employment letters to a total of 920 health workers as part of efforts to improve and strengthen healthcare service delivery in Kano state.
The governor issued the letters to the new employees on Friday at Coronation Hall, Government House.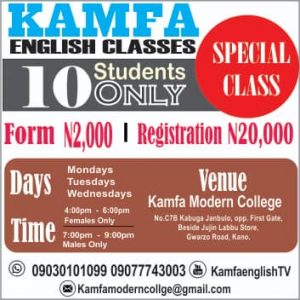 Speaking at the event, Mr Ganduje assured that his administration would ensure that all primary healthcare services are integrated.
"This will ensure quality control and effective management of the system," he said according to a statement by Abba Anwar, his chief press secretary.
"The wisdom behind the One Roof arrangement is to have optimum utilisation of our staff, with all sense of belonging and seriousness. With this, we can be so sure of harmonious synergy and effective management of both staff and resources.
"We are always interested in having stronger institutions for our health care delivery system. At all levels, from primary to secondary and tertiary levels," he added.
The governor also directed the state Commissioner for Health Dr Aminu Ibrahim Tsanyawa to conceive a process that would enable hardworking staff to be recognized and rewarded.
"Let's get best performing doctor, best performing pharmacist, best performing nurse, best performing laboratory technician and all other areas in the health sector. We need to evolve a process of rewarding commitment and hard work," he said.
BUK increases students fees, introduce others
Maude Rabiu Gwadabe
Bayero University Kano (BUK) has increased hostel and administrative fees for both undergraduate and postgraduate students.
KANO FOCUS reports that the university senate approved the increase in its 378th meeting as reported in the BUK official bulletin.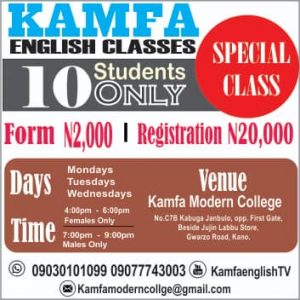 The university registrar, Amina Umar Abdullahi stated that hostel fees for Nigerian postgraduate students has been increased from N12,150 to N25,150.
Mrs Abdullahi said international postgraduate students will pay N80,000 in the 2019/2020 session instead of N60,000.
BUK non-teaching staff join nationwide strike
BUK lecturer saves Kano-Abuja trees from Julius Berger
BUK expels 24 students for falsifying qualifications
Also undergraduate students will pay N20,090 hostel fee  instead of the previous N12,090, while a bed space without mattress will now cost N12,090 instead of the former N7,090.
In addition, the university has doubled the acceptance fee for all undergraduate courses from N5,000 to N10,000.
Mrs Abdullahi added that the re-issuance of statement of result now costs N1,000 as against the former N500.
The registrar also announced the introduction of new administrative charges.
According to her, Certificate of English Proficiency, re-issuance of admission letters, and correction of names on the admission letter now attract charges of N1,000 each.
She added that reprinting of Course Registration Forms (CRFs) or evidence of payment of registration fees will now cost N500 each.
NOTAP empowers BUK to patent research results
SSANU distributes motorcycle loans in BUK
The BUK senate has also introduced the payment of additional N3,000 for Pharmaceutical Science students and N20,000 for M.Sc. Architecture students.
Other charges approved by the senate include N5,000 per session for B.Sc. and B.Sc.(Ed) Geography in the School of Continuing Education as well as N10,000 for field trip for Level 500 students of both courses.
The registrar added that the BUK senate has also increased membership fees of all students associations from N200 to N300 which will now be collected centrally with effect from the 2019/2020 session.