This week in Kano history: December 01 – 07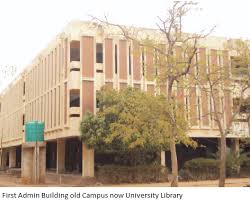 1980 – BUK closed after students' rampage
On December 6th 1980, Bayero University Kano (BUK) vice- chancellor, Ibrahim Umar closed down the university following a students' unrest.
KANO FOCUS gathers that the students damaged the vice-chancellor's residence, a lecture theatre, matrons' house and the female students' hostel.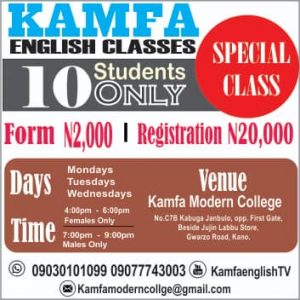 President of the students' union, Tanimu Kurfi said their grievances include the erection of a 'prison wall' around the female hostel, lack of consultations with students, fraud in the university's bursary department, non-release of funds for books and teaching aids, poor food and frustration of indigenous lectures.
The students therefore demanded the resignation of both the vice-chancellor and the expatriate registrar, D. G. Lewis, and promised to boycott lectures intermittently until their demands are met.
In response the BUK senate rusticated some of the student leaders following the report of a committee headed by a deputy vice-chancellor, Dandatti Abdulkadir.
1989 – N22million collected at Kofar Mata stadium appeal launch
On December 03, 1989, Kano state government launched a N50million appeal fund for the construction of a sports complex at Kofar Mata area of the metropolis.
KANO FOCUS gathered that Idris Garba, a colonel and military governor of the state announced the highest donation of N10million.
Major donors included the chief launcher, Aliko Dangote – N500,000, Garba A. D. Inuwa – N250,000, Arthur Nzeribe – N250,000, and Bank of the North – N250,000.
Others were Bauchi state government – N2000,000, Niger state government – N100,000, Moshood Abiola – N100,000.
Also  Kabiru Gaya and Mahmud Baba who designed the proposed Kano ultra-modern sports complex gave a collective donation of N100,000.
2015 – Fire gutted furniture section of Sabon Gari market
On December 03, 2015 fire razed about 65 shops in the furniture section of Abubakar Rimi market, Sabon Gari, Kano.
KANO FOCUS learnt that the fire started around 8:30pm and destroyed properties worth millions of Naira.
The Director, Kano State Fire Service, Balarabe Kabara attribute the fire to negligence.
"People are in the habit of playing with fire especially during the harmattan period." He said.
Compiled by Maude Rabiu Gwadabe
This week in Kano history: November 24 – 30
2014 – Boko Haram killed more than 100 at Kano Central Mosque
On November 28, 2014, Boko Haram killed more than 100 worshipers and wounded more than 135 in an attack on the Kano Central Mosque.
KANO FOCUS recalls that gunmen set off three bombs and opened fire at worshipers.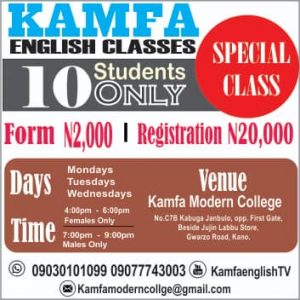 The attack occurred as the Chief Imam of the mosque, Sani Zahraddeen was about to start the prayers.
The sad event marked the second time after the Maitatsine crisis that Friday prayer did not take place in the mosque.
The Emir of Kano, Muhammadu Sanusi II who was out of the country returned to Kano in the evening and led prayers in the mosque.
2015 – Suicide bomber killed 21 Shia Muslims at Dakasoye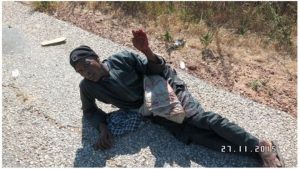 On November 27, 2015, a Boko Haram suicide bomber killed 21 Shia Muslims in an Arbaeen trek at Dakasoye village, Kano.
The procession – an annual event lasting seven days – proceeded after the attack.
The Islamic Movement of Nigeria organizes the procession from Kano city to Zaria, Kaduna state where the headquarters of the movement is located.
2015 – Fire outbreak at GGSS Jogana killed 7, injured 25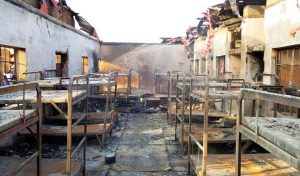 On Nobember 29, 2015 a fire broke out at a hostel in Government Girls Secondary School Jogana leading to the death of seven students while 25 others suffered various injuries.
KANO FOCUS reports that the fire occurred around 8pm at the Alhaji Sani Yaro Ahmed hostel.
Reports indicated that the seven students were killed in a stampede that followed the fire outbreak as only one of the hostel doors was open at the time.
The incident was one of a series of fire outbreaks and other boarding schools owned by the Kano state government in that year.
This week in Kano history: November 17-23
1969 – 43 Kano passengers died in Nigerian Airways crash
On November 20, 1969, a Nigerian Airways VC-10 plane crashed in Lagos killing 43 passengers from Kano.
The Kano state Solicitor General/Commissioner for Justice, Nuhu Usman and the Permanent Secretar, Ministry of Education Muhammadu Mukhtar were among the victims.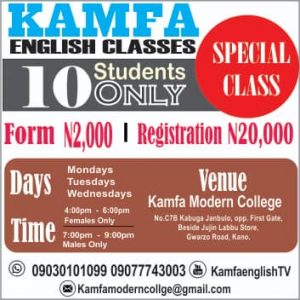 The plane which took off from London via Rome and Kano crashed with 87 passengers and 11 crew members.
1980 – House of Representatives suspended Kano lawmaker Sidi Ali for brandishing a gun at plenary
On November 20, 1980, the Federal House of Representatives suspended member representing Dambatta constituency of Kano state for six months for brandishing a gun during a plenary session.
Mr Sidi Hamidu Ali used the gun to prevent the speaker from reading out a letter by the Santsi faction of the Peoples Redemption Party (PRP) changing the party's leadership in the House.
Mr Ali was the Party Whip under the leadership of Mustapha Balarabe which was loyal to the Tabo faction.
1993 – Sani Abacha became Head of State
On November 17, 1993, Sani Abacha became the 7th military Head of State of Nigeria following the resignation of Earnest Shonekan as Head of Interim National Government.
Mr Abacha, a general in the Nigerian Army, ruled Nigeria for five years and died in office on June 08, 1998.
His government left a mixed legacy of economic development, public works under the Petroleum Trust Fund, as well as human right abuses against journalists and pro-democracy activists.
During his reign, Nigeria's relations with Western nations soured as his government allied itself with Libya, Palestine and North Korea.
After his death, he was discovered to have looted about $10 billion from the Nigerian treasury, with some of the loot  still to be repatriated from foreign accounts.
2000 – KNSG evacuated 223 victims of OPC
On November 21, 2000, Kano state government evacuated 223 victims of Oodua People's Congress (OPC) attacks from Lagos.
The victims including 32 women who lost their husbands, 181 men and women who lost their means of livelihood, and 10 orphans left Lagos by 9:45pm.
The Kano state government under the leadership of Rabiu Musa Kwankwaso also distributed N10,000.00 each to those who chose to stay in Lagos.
Compiled by Maude Rabiu Gwadabe
This week in Kano history: November 10-16
1980 – First Kano 'Made-in-Nigeria' trade fair
On November 16, 1980, the first Kano 'Made-in-Nigeria' trade fair came to an end.
The trade fair was opened on November 08, by Kano state governor, Muhammadu Abubakar Rimi, who promised to build a permanent complex for the fair at the cost of N5,000,000.00.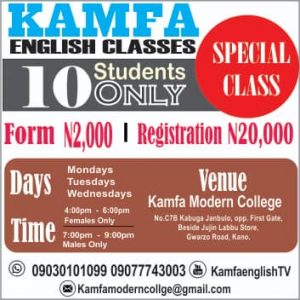 Highlights of the trade fair included a symposium on ECOWAS and regional cooperation at Bayero University Kano sponsored by the Bank of the North.
Others include a beauty contest at the Lebanon Club Kano sponsored by North Brewery Limited as well as a raffle draw to win a return air ticket to London sponsored by British Caledonian Airways.
More than 130 manufacturers exhibited their products at the fair.
2016 – Nine die as Police, Shia Muslims clash at Kwanar Dawaki
At least eight Shia Muslims and a police officer were confirmed dead on November 16, 2016 at Kwanar Dawaki along Zaria Road during a clash over the annual Ashura procession.
The Islamic Movement of Nigeria (IMN), organizer of the procession, said the police opened fire on its members without provocation.
However, the Kano state police command said its officers were attacked by IMN members when they attempted to disperse them, thereby forcing the police to use live ammunition.
The killings followed a 2015 massacre of the Shia Muslims in Zaria, Kaduna state where 347 IMN members were killed by soldiers according to official sources.
2017 – Police arrest kidnap-for-recharge-card syndicate
On November 15, 2017, the Kano state police command paraded three suspects accused of kidnapping children and demanding ransom in the form of GSM recharge cards.
The suspects; Khalifah Usman of Layin Pole, Kurna, Idris Aminu of Lokon Sheshe, and Sharu Abdullahi Aminu of Sharifai were accused of kidnapping children from Kano city and taking them to ward heads in neighbouring villages as missing children.
Afterwards, the criminals would call the childrens' parents and negotiate ransoms in form of recharge cards worth hundreds of thousands Naira, according to the police.
Compiled by Maude Rabiu Gwadabe