Top 10 Kano stories of November, 2019
By Mukhtar Yahya Usman
Parents of abducted Kano children deserve arrest–Emir Sanusi
Emir of Kano Muhammad Sanusi II had said that parents of the nine Kano children who were abducted, forcefully converted to Christianity and sold in Anambra state, deserved to be arrested by the police for "criminal negligence."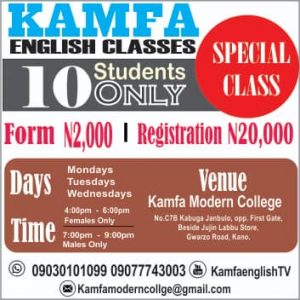 Mr Sanusi, who broke his silence on the issue for the first time, had said when the abductions were first reported to him at his palace, he had asked his aides to find out from the Kano Police Command if there was any law on negligence.
The Emir spoke at the 2019 public campaign on drug abuse organized by League for Societal Protection Against Drugs Abuse (LESPADA) held in Kano.
Kano court dissolves 4 emirates created by Ganduje
A Kano High Court dissolved the four first class emirates carved out of the Kano emirate by the Kano state government.
KANO FOCUS recalls that Kano state governor Abdullahi Ganduje had on May 8, assented to a law establishing Bichi, Karaye, Rano, and Gaya emirates.
However, the court presided by Justice Usman Na'Abba had declared the law as null and void.
Mr Na'Abba had ruled that the Kano state House of Assembly did not follow the proper procedures in making the law.
My comments on Kano abducted children were deliberately twisted–Emir Sanusi
Emir of Kano Malam Muhammad Sunusi II has complained that his recent comments on the abduction of native Kano children by Igbo kidnappers, were deliberately misinterpreted by journalists.
Kano Focus reports that Mr Sanusi had November 9, 2019 sparked controversy after he accused parents of abducted children in the state of "criminal negligence", with many people describing his comments as "insensitive".
However, reacting to the controversy, Mr Sanusi had said his comments were deliberately misinterpreted by journalists.
He spoke while receiving the Commander-General of the state Hisbah board Sheikh Muhammad Harun Sani Ibni Sina, who had paid him a visit at his palace.
"So, you have to understand. We know journalists and we have already said it that our comments will be deliberately twisted and misinterpreted and that was what happened. Even these latest comments I am making will be misinterpreted," he had said.
Kano gov't seizes Emir Sanusi's N250m land, pays monarch N4.5m compensation
The Kano State Government seized a plot of land worth N250 million belonging to the Emir of Kano Muhammad Sanusi II and approved a peanut N4.5 million as compensation to the monarch.
There is a brewing crisis between Governor Abdullahi Ganduje and the emir, which culminated in whittling the influence of the latter by creation of four additional emirates and first-class emirs in Bichi, Rano, Karaye and Gaya.
A Kano High Court had last week nullified the law that created the emirates and the emirs, triggering fears that the judgement might trigger the simmering crisis.
 Ganduje appoints new commissioners
Kano state governor Abdullahi Umar Ganduje inaugurated 21 commissioners after six months without a cabinet.
The governor swore-in the commissioners and assigned portfolios to them less than 48 hours after their screening by the Kano State House of Assembly.
Mr Ganduje held his first state executive council meeting just hours after inaugurating the new cabinet members.
Appeal Court upholds Ganduje's election
The Kaduna division of the Court of Appeal upheld the March 23 election of Governor Abdullahi Umar Ganduje as the governor of Kano State.
In its ruling, the appellate court dismissed the appeal filed by the People's Democratic Party (PDP) and its candidate Abba Kabir Yusuf, challenging Mr Ganduje's election victory.
Kano Focus recalls that on October 2, 2019 chairman of the Kano Election Tribunal, Justice Halima Shamaki had dismissed the petition filed by the PDP and Mr Yusuf for lack of proof.
Kano Assembly cuts break to consider Education Development Support bill
 The Kano state House of Assembly resumed its plenary session to consider a bill for the establishment of an Education Development Support Board.
KANO FOCUS recalls that the Assembly had gone on break on November 07, to resume on December 16.
However, the Assembly Clerk, Abdullahi Alfa said the House will resume to consider the bill.
The bill was approved by the Kano state Executive Council in a meeting held at the Government House, Kano.
Yusuf Maitama Sule varsity to start medicine course next year
Yusuf Maitama Sule University, Kano (YUMSUK) has revealed that it would commence degree programme in medicine and surgery (MBBS) by 2020.
The Vice Chancellor of the university Professor Mustapha Ahmad Isah disclosed this while defending the university's budget before the Kano Assembly Committee on Higher Education.
Mr. Isah had said the institution is set to enroll its first set of medical students in the next academic session, Kano Focus reports.
He said the sum of N3 billion was budgeted for the university in order to renovate the site for the purpose of the medical programme.
Swiss foundation honors Kano journalist
 The Fetisov Charitable Foundation based in Geneva, Switzerland has shortlisted Kano-born journalist Abdulaziz Abdulaziz for its international journalism award.
KANO FOCUS reports that Abdulaziz Abdulaziz of the Premium Times was shortlisted in the Outstanding Investigative Reporting category for his series of stories that led to the resignation of former minister of finance, Kemi Adeosun.
Mr Abdulaziz had exposed how Ms Adeosun skipped the mandatory one year national service and used a forged exemption certificate to secure public service appointments illegally.
Kano blogger accuses PPRO of human rights violations
A Kano based blogger, Bashir Bashir Galadanci has petitioned the state police command to investigate its public relations officer over alleged abuse of office and violations of fundamental human rights.
Mr Galadanchi had accused Abdullahi Haruna Kiyawa, a Deputy Superintendent of Police, of illegal detention, torture, and coercing him into making a false confession.
KANO FOCUS recalls that Mr Galadanci was arrested on September 11 for allegedly divulging police internal information on social media without authorization.
In a videotaped confession that went viral, Mr Galadanci apologized to the police command and alleged that he was sponsored by a former PPRO to tarnish the image of the Kano state police command.
Ganduje employs 920 health workers
By Nazifi Dawud
Governor Abdullahi Ganduje has presented employment letters to a total of 920 health workers as part of efforts to improve and strengthen healthcare service delivery in Kano state.
The governor issued the letters to the new employees on Friday at Coronation Hall, Government House.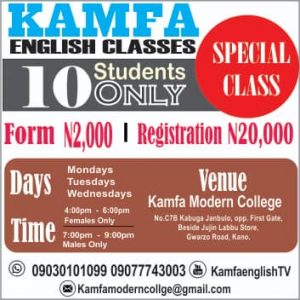 Speaking at the event, Mr Ganduje assured that his administration would ensure that all primary healthcare services are integrated.
"This will ensure quality control and effective management of the system," he said according to a statement by Abba Anwar, his chief press secretary.
"The wisdom behind the One Roof arrangement is to have optimum utilisation of our staff, with all sense of belonging and seriousness. With this, we can be so sure of harmonious synergy and effective management of both staff and resources.
"We are always interested in having stronger institutions for our health care delivery system. At all levels, from primary to secondary and tertiary levels," he added.
The governor also directed the state Commissioner for Health Dr Aminu Ibrahim Tsanyawa to conceive a process that would enable hardworking staff to be recognized and rewarded.
"Let's get best performing doctor, best performing pharmacist, best performing nurse, best performing laboratory technician and all other areas in the health sector. We need to evolve a process of rewarding commitment and hard work," he said.
BUK increases students fees, introduce others
Maude Rabiu Gwadabe
Bayero University Kano (BUK) has increased hostel and administrative fees for both undergraduate and postgraduate students.
KANO FOCUS reports that the university senate approved the increase in its 378th meeting as reported in the BUK official bulletin.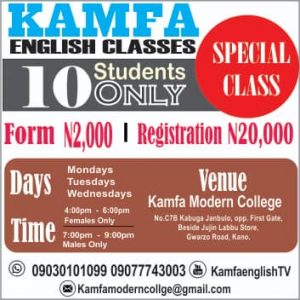 The university registrar, Amina Umar Abdullahi stated that hostel fees for Nigerian postgraduate students has been increased from N12,150 to N25,150.
Mrs Abdullahi said international postgraduate students will pay N80,000 in the 2019/2020 session instead of N60,000.
BUK non-teaching staff join nationwide strike
BUK lecturer saves Kano-Abuja trees from Julius Berger
BUK expels 24 students for falsifying qualifications
Also undergraduate students will pay N20,090 hostel fee  instead of the previous N12,090, while a bed space without mattress will now cost N12,090 instead of the former N7,090.
In addition, the university has doubled the acceptance fee for all undergraduate courses from N5,000 to N10,000.
Mrs Abdullahi added that the re-issuance of statement of result now costs N1,000 as against the former N500.
The registrar also announced the introduction of new administrative charges.
According to her, Certificate of English Proficiency, re-issuance of admission letters, and correction of names on the admission letter now attract charges of N1,000 each.
She added that reprinting of Course Registration Forms (CRFs) or evidence of payment of registration fees will now cost N500 each.
NOTAP empowers BUK to patent research results
SSANU distributes motorcycle loans in BUK
The BUK senate has also introduced the payment of additional N3,000 for Pharmaceutical Science students and N20,000 for M.Sc. Architecture students.
Other charges approved by the senate include N5,000 per session for B.Sc. and B.Sc.(Ed) Geography in the School of Continuing Education as well as N10,000 for field trip for Level 500 students of both courses.
The registrar added that the BUK senate has also increased membership fees of all students associations from N200 to N300 which will now be collected centrally with effect from the 2019/2020 session.
Kano doctor emerges best staff at Nigeria's primary healthcare agency
By Nasiru Yusuf
A Kano-born medical doctor, Laila Umar Ibrahim has emerged as the 2018 best performing staff at the National Primary Health Care Development Agency (NPHCDA).
The "best performing staff" award tagged 'Professor Shehu Umar', was introduced by the NPHCDA as a way of rewarding staff who exhibit "extraordinary commitment and selfless service."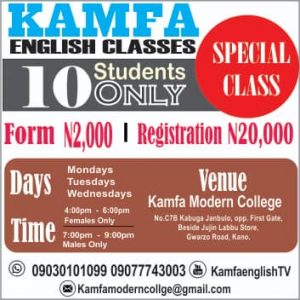 Commending the awardee at a special ceremony held at Emir's Palace, Kano on Thursday, Executive Director of the agency Faisal Shuaib described Mrs Ibrahim as "a strong staff who excelled in working with government institutions and development partners to improve service delivery in primary health care."
Mr Shuaib, a medical doctor, said the award was conceived to appreciate the selfless contribution of the agency's staff towards attainment of the NPHCDA mandate.
He added that Mrs Ibrahim played a significant role in the newly established National Emergency Maternal and Child Health Intervention Centre (NEMCHIC).
In his remarks Emir of Kano Muhammad Sanusi II described Mrs Ibrahim as a perfect example of success in his campaign for girl-child education.
Mr Sanusi said he hoped Mrs Ibrahim's success would encourage other parents to allow their female children to receive good education while husbands would also allow their wives to participate in public service.
The monarch also thanked the agency for initiating the award and called on others to follow suit.
On his part, the awardee's father, Umar Ibrahim thanked the management of NPHCDA for recognizing and rewarding his daughter's effort.