Stop creation of new emirates to avoid tragic end–Sheikh Dahiru Bauchi warns Ganduje
By Nazifi Dawud
Sheikh Dahiru Bauchi, a revered Islamic scholar and foremost spiritual leader of the Tijjaniya sect in Nigeria has warned Governor Abdullahi Ganduje to shelve plans to restore his four first-class emirates, which were dissolved by a Kano high court.
Kano Focus reports that Mr Ganduje had transmitted a new executive bill to the Kano State House of Assembly seeking to re-create the four controversial emirates in Rano, Gaya, Bichi and Karaye, after they were nullified by court.
On November 21, 2019 Justice Usman Na'abba had ruled that the Kano assembly did not follow due process in passing the law that established the additional emirates.
However, in a statement on Monday, Malam Muhammad Garba, the state commissioner for information, said the creation of the new emirates "was…informed by the need to bring traditional institution closer to the people in addition to facilitating speedy socio-economic development and security in the state."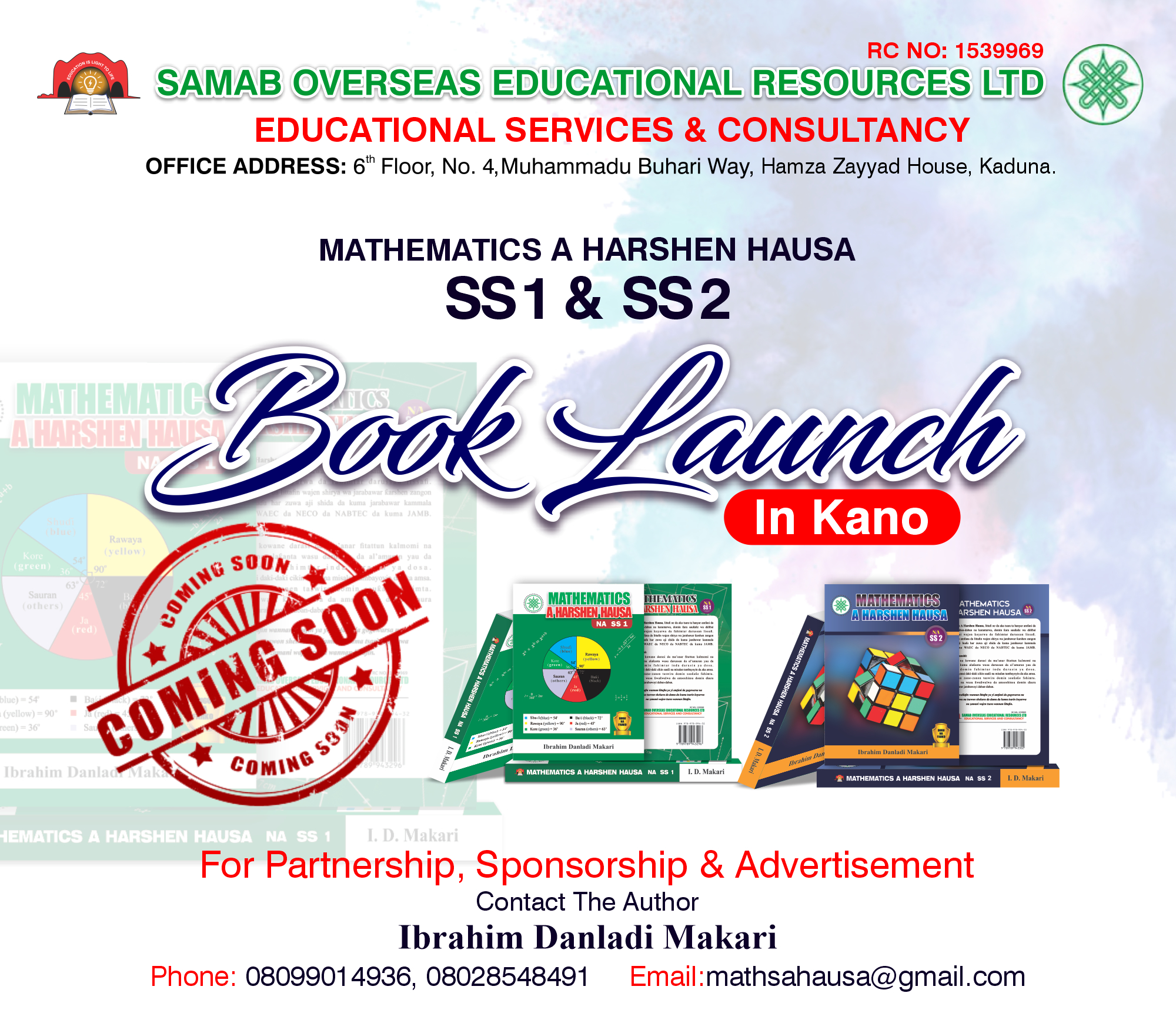 Mr Garba added that "some of these Emirate have even pre-dated Kano in ancient times, while the effort to revive them during the Second Republic was short-lived."
The creation of the additional emirates is widely believed to be a ploy by Mr Ganduje to whittle down the influence of Emir Muhammad Sanusi II over perceived political differences.
'Bad news'
But in an audio clip obtained by BBC Hausa, Sheikh Bauchi expressed dismay with Mr Ganduje's decision to re-introduce a bill to restore the nullified emirates.
He advised the governor to shelve any plans to create additional emirates in the state in the interest of peace.
"As a leader of the Tijjaniya sect, I heard a bad news that Governor (Abdullahi) Ganduje is still trying to restore those emirates that have been dissolved by court. I heard he had asked members of the state assembly to give him the chance to restore the sacked emirates. So, I am begging Ganduje in the name of Allah and the Noble Prophet (Muhammad), to promote peace in Nigeria not only in Kano.
"All of us members of Tijjaniya in Nigeria are in support of the Kano Emirate and the Kano Emirate Council. Anything that affects the Kano Palace also affects us and we won't allow it.
"I am therefore, drawing the governor's attention to cancel his plans and accept the decision of the court which has restored Kano to the way it was for more than 1,000 years," the cleric said.
'Spiritually powerful'
"What is best for (Ganduje) is to be at peace with the people and stop attracting curses and calamitous prayers for himself. There are many of us in Tijjaniya and all of us not only in Nigeria are fully supporting the Kano Emirate because it brought Shehu Ibrahim Nyass to Nigeria and even Africa.
"We will never forget the good thing the Emirate did to us. So we are with them and we are against anyone that opposes them. I am drawing the Governor's attention not to cause trouble and unrest for us. All Tijjaniya members are with the Emir of Kano (Muhammad Sanusi II). I am warning that whatever affects that Emirate affects us all and we will not allow it. Even though we are not strong physically but we have spiritual powers. So, I am calling on Ganduje to leave Kano alone the way he and his parents met it.
"The white man (colonialists) came and did his nonsense for 60 years but he never mutilated and dismembered Kano the way Ganduje is doing, the military also came and left Kano the way they met it, so he should also admonish himself and avoid trouble and leave Kano the way Allah allowed it to be for centuries," the Islamic scholar warned.
'Terrible idea'
"Dismembering Kano is a terrible idea, (Ganduje) should stay away from it to avoid terrible curses and evil prayers against his person by Tijjaniya followers. Even Shehu Dan Fodio and his children like Mohammad Bello and his brother Abdullahi had acknowledged that Kano is a blessed land.
"Shehu Ibrahim (Nyass) also said even though he had left Kano, but his mind was with Kano and he had repeatedly blessed Kano because his faithful followers were in Kano.
"So, I am repeating my advise to Ganduje, he should desist from dismembering and mutilating Kano and leave it alone the way he and his parents met it. He should concentrate on ending his public career peacefully without attracting evil prayers and terrible curses
"He should strive to have a peaceful end not a terrible one. I hope Governor Ganduje has heard this and would follow my advice," Sheikh Bauchi added.
Kano Chamber of Commerce to name Centre after Dangote
Nasiru Yusuf Ibrahim
The Kano Chamber of Commerce, Industries, Mines, and Agriculture, KACCIMA, has said it is making plans to name a proposed Trade and Convention centre after the President/CE, Dangote Group, Aliko Dangote. 
"The new Council of KACCIMA plans to name the centre, Aliko Dangote Trade and Convention Centre after its completion in 3 years' time,"
KANO FOCUS reports that the President of KACCIMA, Garba Imam, made the pronouncement in Kano on the sideline of the ongoing 44th Kano International Trade Fair edition themed, 'Economic Diversification, Inclusive Growth and Sustainable Development'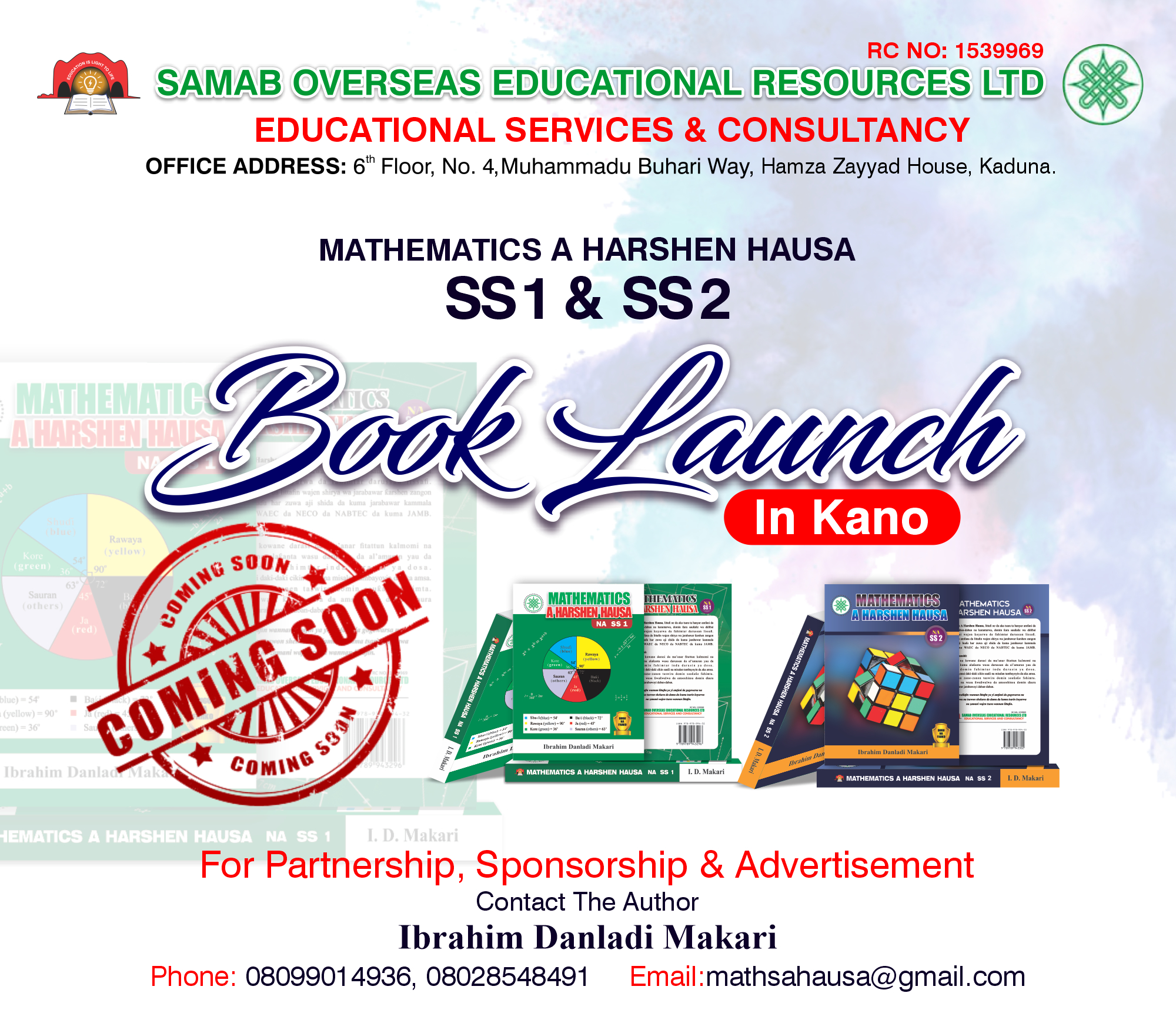 Dangote Industries, DIL, is a major sponsor of the 2023 fair.
Imam told newsmen that Mr. Dangote has contributed enormously to economic development of Nigeria and the Sub-Saharan Africa through his highly acclaimed Conglomerate.
"Nigerians are now waiting eagerly for Dangote Refinery for a sigh of relief.
"By partnering Dangote, we hope to drive economic development of Kano and restore its past glory as the largest commercial hub in Northern Nigeria.
"Apart from infrastructure development, the new Council of KACCIMA is also working with the Nigeria Gas project- the gas pipeline from Obajana, to Kano, Katsina and Maradi to know how Kano Industries would benefit.
As well as Kano, KADUNA railway line because it will reduce freight of raw materials and other products.
Imam said that the major concern of the Chamber is to drive economic growth and manufacturing rebound following the collapse of many factories in Kano state.
Imam disclosed further that the project was approved by the Kano state government in 2021.
He expressed the belief that Dangote, as a son of the soil will impact its execution and implementation and assist KACCIMA achieve self-sufficiency and sustainability.
Kano Govt commits to supporting Quranic recitation competition
Nasiru Yusuf Ibrahim
The Kano State Government has reaffirmed its dedication to fostering Qur'anic recitation competitions among students and bolstering Islamic education in the state.
KANO FOCUS reports that Governor Abba Kabir Yusuf expressed this commitment during the opening ceremony of 38th annual Qur'anic recitation competition held at the Conference Hall of the School for Arabic Studies in Kano.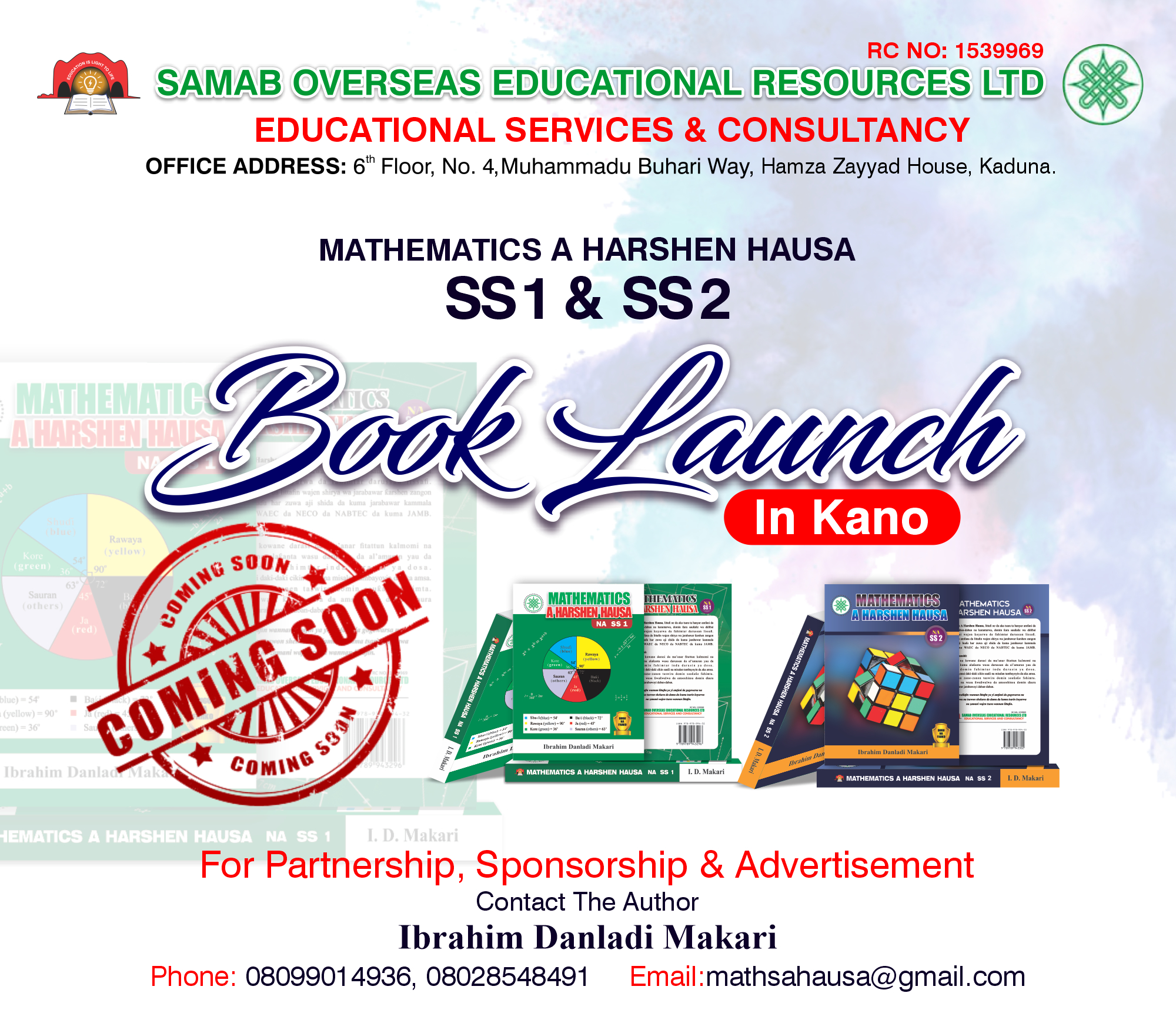 Represented by the State Commissioner of Information, Baba Halilu Dantiye, Governor Yusuf emphasized that his administration considers the enhancement of Islamic education, particularly Qur'anic recitation and memorization across all educational levels, as a pivotal responsibility.
Highlighting Kano's longstanding prominence in national and international Qur'anic recitation, Gov. Yusuf noted the state's continuous leadership in this realm.
The State Commissioner of Education, Alhaji Umar Haruna Doguwa, represented by Director of Arabic Education and Islamic Studies, Alhaji Bashir Mu'azu, announced the government's plan to construct toilets and implement solar systems in Tsangaya schools across the state.
Emir of Kano, Alhaji Aminu Ado Bayero, represented by Wazirin Kano Alhaji Sa'adu Shehu Gidado, lauded the state government and the organizers of the Qur'anic recitation competition.
He commended their unwavering dedication to uplifting the sanctity of the Holy Qur'an, citing the competition as a testament to their commitment.
The Emir emphasized the competition's profound impact on engaging youth in the study and memorization of the Holy Qur'an.
Acting Chairman of the Kano State Qur'anic and Islamiyya Schools Management Board, Comrade Bala Baba Sha'aibu, expressed gratitude for the state government's sponsorship of the Qur'anic recitation competitions.
Gov. Abba Kabir Yusuf appoints New Head of Civil Service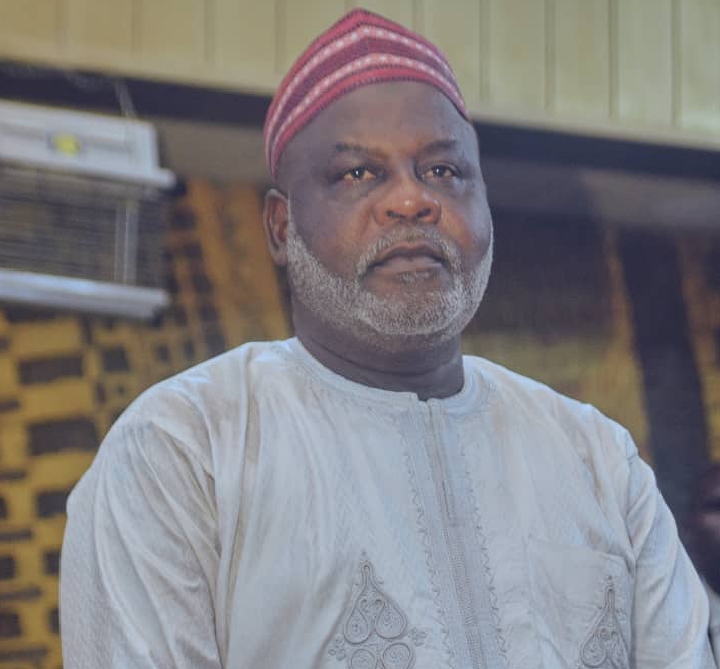 Nasiru Yusuf Ibrahim
Kano State Governor, Alhaji Abba Kabir Yusuf has approved with immediate effect, the appointment of Alhaji Abdullahi Musa as the new Head of Civil Service.
KANO FOCUS reports that The appointment followed the recent voluntary resignation of the former Head of Service, Alhaji Usman Bala Mni who was retained by the present administration from its inception in May, 2023.
A statement issued by the Chief Press Secretary to the governor Sanusi Bature Dawakintofa said the new Head of Service is a seasoned civil servant who served in various government Ministries, departments and agencies in Kano for over three decades.
An indigene of Kiru Local Government area, Abdullahi Musa served as the Permanent Secretary Kano Government House, Council Affairs Directorate, Administration and General Services of Cabinet Office, Ministry of Special Duties, and Servicom Directorate.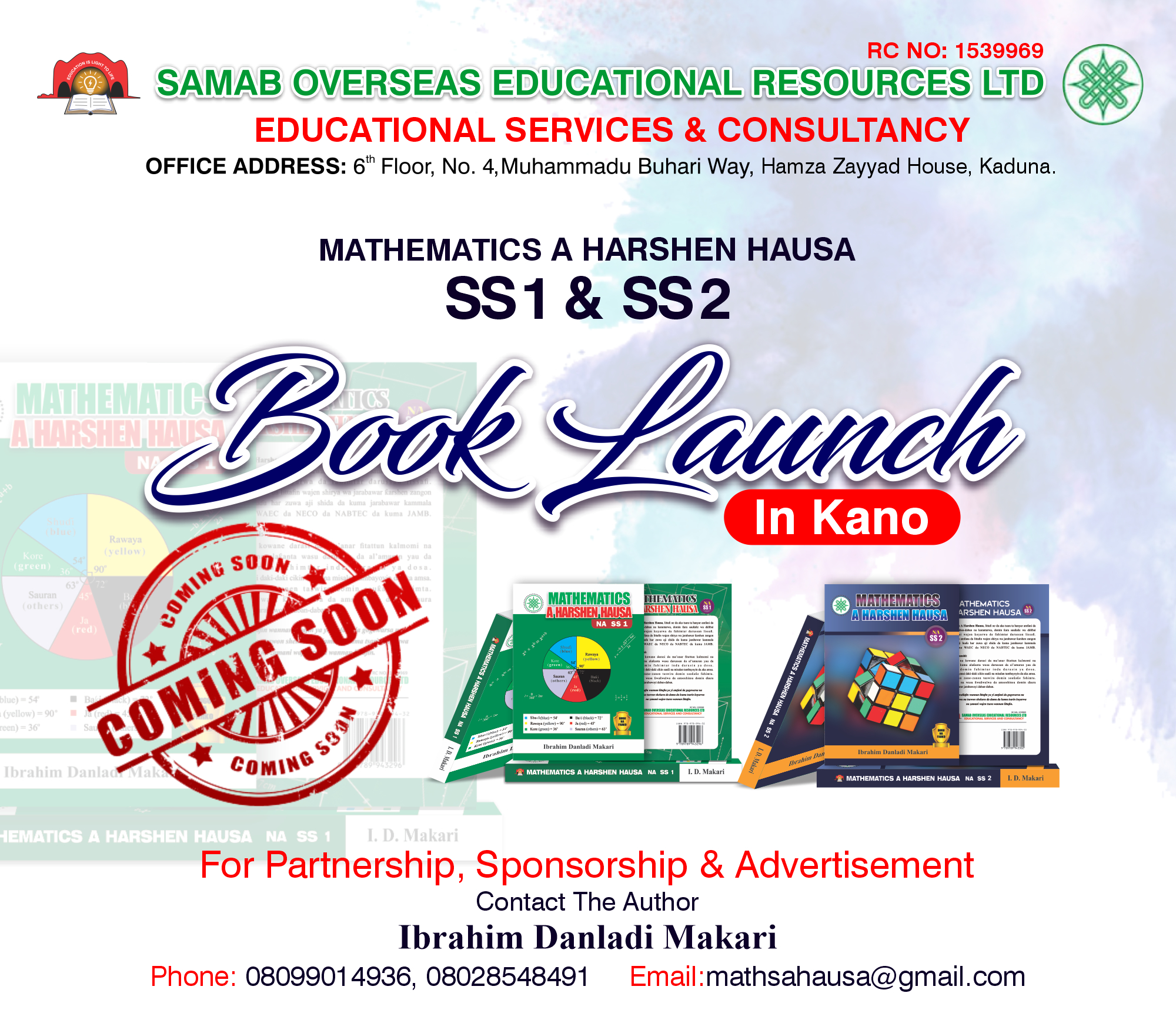 He is a graduate of BSc. International Relations from prestigious Ahmadu Bello University, Zaria and bagged a Masters degree in Public Policy and Administration from Bayero University, Kano and another Masters degree in Strategy and Security Administration from Nigeria Defence Academy (NDA), Kaduna.
Governor Abba Kabir urged the new Head of Civil Service of the state to discharge his responsibility within the confines of the civil service rules and regulations.