Father appeals for justice as policeman kills son in Kano
Mukhtar Yahya Usman
The father of a man killed by a police officer in Kano has called on human rights organizations and the state police command to ensure justice is served.
Sammani Muhammad Abdulmumini, father of Mus'ab Sammani Muhammad made the call in an exclusive interview with KANO FOCUS.
Mr Abdulmumini also urged Kano state government to protect its citizens from security personnel.
"Security personnel are paid to protect citizens but unfortunately some of them are more dangerous than terrorists." He said.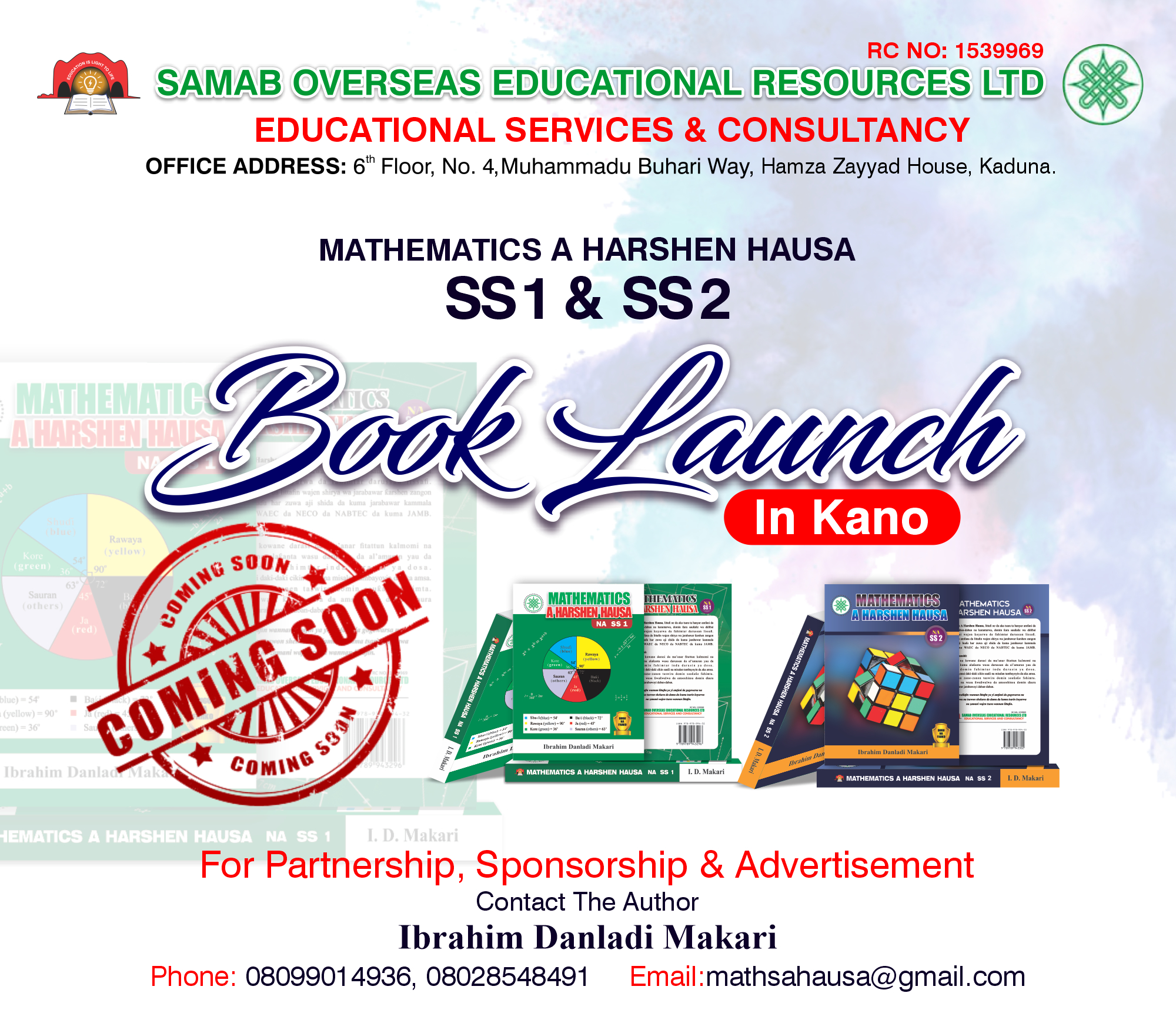 Police 'threaten to shoot' journalists covering Kano Assembly
Police arrest hit-and-run driver who killed KAROTA official
Kano police rescue 4-year-old boy from suspected kidnappers
KANO FOCUS recalls that on Wednesday, a police sergeant on guard duty at UBA Malam Kato square branch of Kano metropolis allegedly shot Mus'ab Sammani Muhammad to death.
Speaking to KANO FOCUS, the deceased's father said he received the story of his son's killing as he was about to visit the son's office.
"I talked to him on phone for about 10 – 20 minutes and told him I was on my way to visit him.
"After finishing the call, I suddenly received another call from his brother who was in Zamfara and he told me that Mus'ab had been shot to death.
"I couldn't trust my ears when he asked me to go and check the situation.
"I quickly called his line but some body answered and said 'Innalillahi wa inna ilahi raji'un! Mus'ab is no more'.
"I drove to the scene, and found his corpse lying in blood." He said.
4 policemen detained for 'torturing man to death' in Madobi
Kano gets new police commissioner
Mr Abdulmumini said eyewitnesses told him that the late Mus'ab hit an Adaidaita Sahu tricycle with his car after coming out of Singer Market where he had delivered some locally processed rice.
According to the eyewitnesses, his late son had an argument with the Adaidaita Sahu tricycle driver but they soon settled the matter.
However, while attempting to move on, some police officers asked the late Mus'ab to park by the road side.
"Out of nowhere, the accused police sergeant left the bank he was guarding and shot him to death." He said.
Mr Abdulmumin thereafter reported the matter to the assistant police commissioner in charge of Motor Traffic Division (MTD) of the Kano police command.
He added that the assistant police commissioner assured him that the accused police sergeant will be punished and his son will get justice.
Who was Mus'ab?
Mus'ab Sammani Muhammad was the Managing Director of Alful Rice Nigeria Limited.
He graduated from Noida International University in India with a B.Sc. in Computer Science and returned to Nigeria on July 21, 2019.
Born on June 26, 1998 at Zango Gabas of Ungogo Local government area of Kano state, the late Mus'ab was single when he was killed.
He attended Da'awa Nursery and Primary Islammiyya School before proceeding to Kano Model School for his junior secondary education.
He completed his secondary education at Royal International School, Hadejia Road, Kano metropolis.
Kano equips police with high-tech communication centre
Meanwhile, the Kano state police command said it is investigating the circumstances that led to the killing.
Abdullahi Haruna Kiyawa, a deputy superintendent and spokesperson of the command said the suspect will be arraigned after the investigation is completed.
Kyari inspects Kano AKK Gas Project construction site, says 2024 completion target feasible
The Group Managing Director of the Nigerian National Petroleum Company Limited, (NNPCL) Mallam Mele Kyari, has said that activities being carried out by the Contractor (Brentex CPP Ltd) handling the Ajaokuta-Kaduna-Kano (AKK) Gas Pipeline Project Segment 2 is 80 percent completed.
Mr. Kyari was represented on an inspection visit by the Executive Vice President (EVP) Gas, power and New Energy of the Company, over the weekend at the site of Hadejia River crossing site at Tamburawa Zaria road in Kano.
The EVP, explained that, the 2024 delivery date of the AKK Gas Pipeline Project is feasible.
"We are here for an on-the-spot examination of the progress of this project and to commend the entire team for the sterling safety performance.
"We encourage you to prioritize safety and more importantly to demonstrate the new mantra of NNPCL", he called on the NNPC team and the Contractor.
"The message of Mr President and the leadership of NNPCL is clear, we must focus on effective delivery, quality, and performance, as more prosperity is on the way to Nigeria.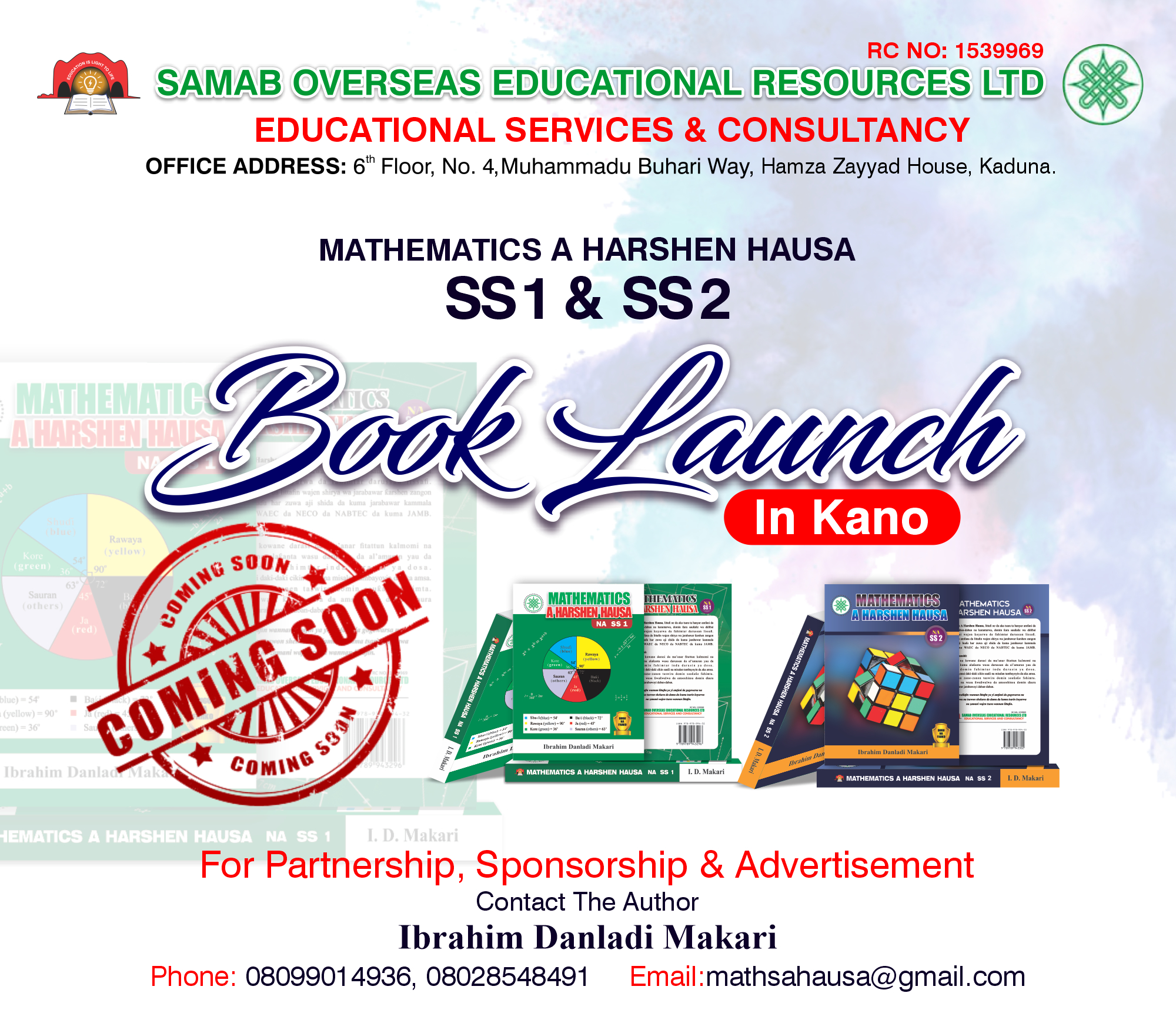 "All of us must align to ensure that this project ends by 2024." he stated.
Kyari stressed "We must step up on our teamwork and collaboration to ensure we deliver on this critical and economic enhancement program for Nigeria."
He said, President Bola Ahmed Tinubu has given a matching order to ensure completion of the project as scheduled adding that, apart from creating more economic prosperity for Nigerians, most of the ailing industries would be revived.
Commenting on the progress of work by Brentex CPP Ltd, the representative of the GMD noted that, currently about 80% of the work on segment 2 has been completed and he called on the Contractor to ensure that, the progress so far achieved is sustained and to focus on timely delivery.
Kyari further explained that the Ajaokuta-Kaduna-Kano Gas Pipeline Project would ensure an economic enhancement program for Nigeria and towards reviving collapsed industries.
In his remark, the Executive Vice Chairman of Brentex CPP Ltd, Sani Nuhu Abubakar (MFR) promised the completion of the AKK Project Segment 2 comprising 320km of Gas Pipeline and Stations within schedule. He commends the management of NNPC Ltd for providing the needed support to the company that will assist in the realization of the goal of the Nigerian Government of providing Gas infrastructure in the country.
Sani, further noted that, in the course of the ongoing implementation phase, the project has generated various benefits, such as, employments, training of skilled and semi-skilled labour (welding, engineering, health and environment) and other business opportunities to the communities that, the AKK Gas Pipeline Project segment 2 passes through and to the entire nation.
On his part, the Chairman of BrentexCPP Ltd, Wang Hao, reaffirms the commitment of the company for providing quality services to the Government of Nigeria.
Immunization awareness tackle measles cases in Kano, as cases rise in Neighboring states
Zulaiha Danjuma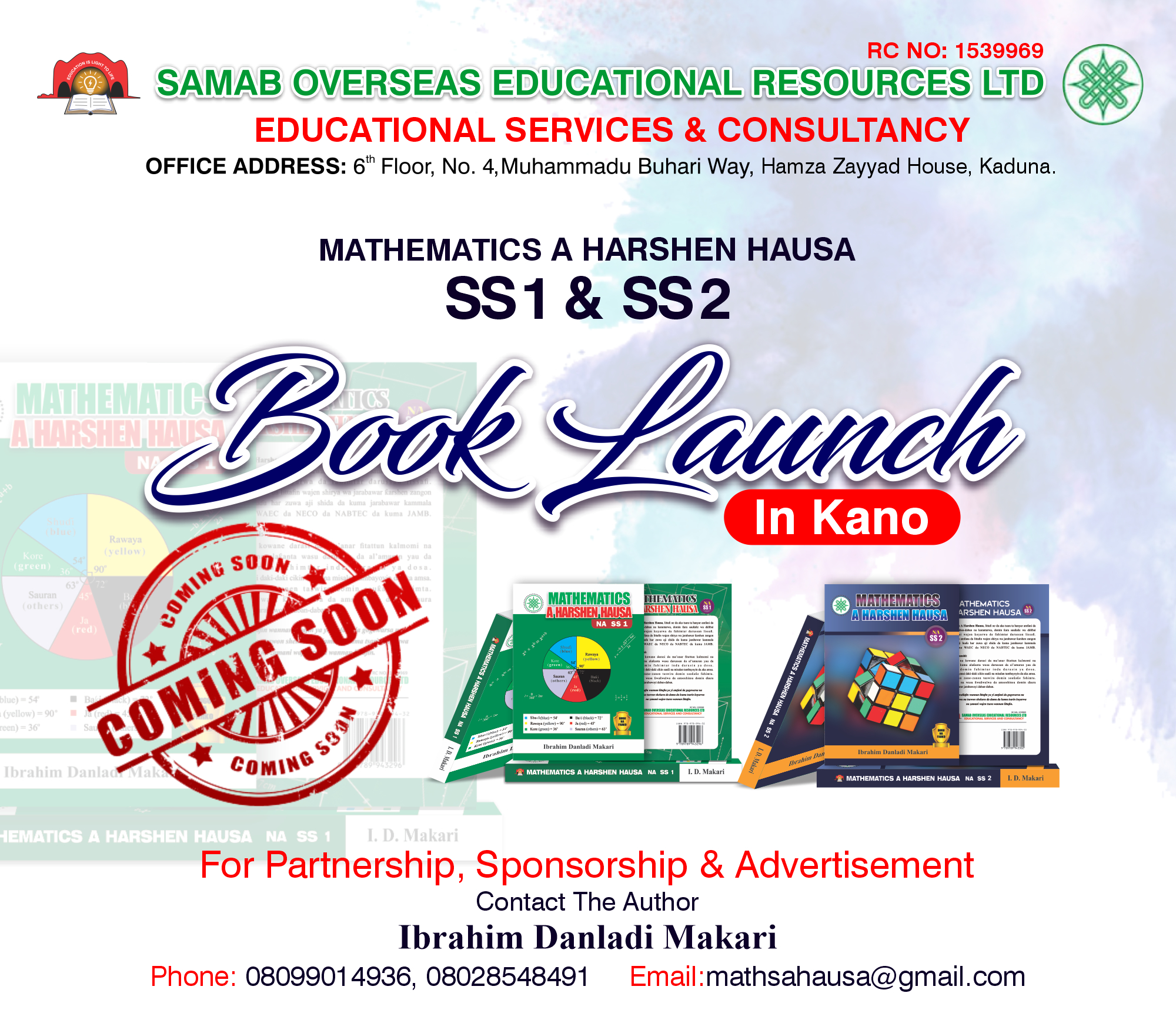 It's Tuesday morning around 8:30 am at the Kabuga Primary Healthcare Center. The PHC is filled with visitors. The waiting area in less than an hour was packed with people visiting the Primary Healthcare Facility.
Most notable is the crowd of nursing mothers and their babies sitting on branches inside the facility. Four Female healthcare providers took their seats in front of the crowd of babies and mothers.
At 12:15 PM the scene is not different at the Ja'in Primary Health Care Center either. It was immunization day.
Kano Focus reports, 150 to 200 children and mothers visit the Ja'in Primary Health Care Center daily for Immunization.
Vaccination is administered five days a week, from Monday through Friday at  the Ja'in  PCH.
According to the In-charge at the Ja'in primary health care center, Ahmed Adamu Diso the center saw the need to increase the number of times they attended to infants/toddlers in need of immunization due to the influx of patients to the center
"Before vaccination was done three times a week now it's been upscaled to 5 times to cater to the demand"
"The constant awareness raising and enlightenment of parents, especially mothers is the reason for the daily influx of patients we see for immunization" Mr Adamu said
Babies from birth to about age two are meant to receive several routine immunizations against vaccine preventable disease. Among these diseases is Measle.
What is Measles?
According to the World Health Organization, Measles is a highly contagious disease caused by a serious virus. The virus spreads through direct contact or through the air. It is solely a human virus, which is not found in animals.
Measles immunization is given at 9 months, recently second dose is introduced at 15 months this has proven to protect and prevent children from coming down with measles
Nigeria is ranked tenth among the top 10 countries with Global Measles Outbreak according to the United States Center for Disease Control (CDC)
In a situation report by the Nigerian center for disease control (NCDC) as of January 2022, Kano state had 9 suspected cases, without any laboratory confirmed case
However, neighboring states like Jigawa had 94 suspected cases and 19 confirmed cases, other states like Katsina, Kaduna, and Sokoto had 88, 18, 34 suspected cases and 6, zero, and 6 confirmed cases respectively.
Kano is one of the most populous states in the country with an annual growth range of more than 3%.
The NCDC January Measle situation report 2022 is the most recent report found on the official website of the NCDC.
Measles cases occur but are less severe
According to the second in charge of the Outpatient department (OPD), Ubaidu Alhassan Yahaya at the Ja'in Primary Health Care center; cases of measles are brought to the facility
"I can tell you that the cases of measles are brought in here from time to time"
"Measles cases are some of the likely epidemic cases we get at this facility" he said
However, the In charge of the PCH Ahmed Adamu Diso said the cases are not as frequent or severe as few years ago
"Due to the level of public awareness people now take immunization more seriously now unlike years ago"
"The cases we see now are not as much as before and they are less severe in terms of the degree of the disease due to the fact that the children may have gotten some level of vaccination prior to getting the Measles disease" he said
Regular, Timely immunization decrease the severity of Measles disease in Children
Ms Aisha Umar a mother to a 5-year-old girl who surfaced measle in April 2023 shared her experience with Kano Focus
Ms Umar said her daughter had fever for about three days accompanied with some rashes on her body
She added, that seeing her daughters condition getting worse she brought her to the Ja'in primary health care center
"When we got to the PCH, she was examined and we were informed she had Measles"
"After the diagnosis she was put on some medication and injections for 3 days" she said
Ms Umar went further to explain that her had daughter been immunized against Measles before she got the disease
"From the time of her delivery I had brought her to the PCH center to get fully immunized for about 9 months"
"That was why when she came down with Measles it was not severe, immediately after her medication for 3 days she was free from Measles"
"Her rashes wasn't that messy; it was mild because she had been immunized and the whole illness last about 3 weeks and she was well again" she said
Ms Umar added that her daughter's immunization prior to the illness was done free
"When I gave birth to her, she was given an vaccine shortly after her birth at no cost"
"All other times we came to the PHC for the doses of her immunization shots I paid no money at all"
Ms Umar went on to advise young and expectant mothers to come for their babies' immunization as the process cost nothing
Reduction of Measle cases in Kano
Compared to states like Jigawa, Zamfara, Kaduna and Sokoto, Kano state has seen a decrease in measle cases going by reports and statistics from the Nigerian Center for Disease Control (NCDC)
In 2019, the Epidemiological summary of suspected Measles cases from week 1 to week 52 of the NCDC showed Kano state having a total of 4,141 suspected Measles cases from week 1 to 52, while Kaduna had 1,821 cases, and Jigawa had 1,160 cases.
In that period Kano had 27 deaths, Katsina had 52 deaths, Kaduna and Jigawa had 14 and zero deaths respectively.
Also in 2021, the Nigerian Center for Disease Control in a situation report compiled from January through August 2021, shows Kano state having 121 confirmed cases of measle, 60.3 % of those confirmed cases were in children between the ages of 9 to 59 months
Jigawa had 48 confirmed cases, Katsina had 132 confirmed cases and Kaduna had 17 cases confirmed.
Conversely, in 2022 Kano state seemed to have recorded lesser cases both those suspected and confirmed to be measles in comparison to its neighbors Katsina and Jigawa state
The reduction in recording cases of measles, especially severe ones, is in the rapid education and awareness around the importance of immunization to expectant mothers.
Importance of Immunization in fighting Measles   
The Ward Technical officer/In charge of the Kabuga primary health care center, Yusuf Adamu Muhammad said to prevent diseases like measles starts from visits to the PHC
"This is part of the reasons why in the health talk session health workers have at with expectant mother the importance of immunization is emphasized"
"Being fully immunized as a child plays a major role in fighting most of these epidemic diseases" he said
Mr Yusuf added that, the Kabuga primary health care center health personnel engage in home visits as part of its huge awareness efforts on various vaccinable diseases like Measles to educate people on the importance of immunization and vaccination
"The community is constantly sensitized to take the children for their doses of vaccines at the appropriate time, to get that full immunization status"
"Even the adults in the community are encouraged to get vaccinated whenever a vaccinable disease has been recorded and people are advices to get the vaccine" he said
Mr Yusuf went further to explain to Kano Focus that as part of the PCHs preparedness strategies they envisage certain occurrence of diseases, especially those that are prune in certain weather conditions and they raise awareness about such conditions in the community
"When is cold, heat or raining season we go into communities to enlighten the community of best practices to adopt or things to avoid in other to keep safe" he said
On her on part, a disease surveillance officer, Zainab Aminu Graba at the Ja'in Primary Health Care Center said the center had recorded only 1 case of measles from the beginning of May
"The case was recorded on the 10th of may"
According to Ms Zainab, measles cases during the hot weather are not high
"We get more measles cases during cold weather, the case that we got last week was not a severe case, the girl received medical attention as was sent home" she said
However, Ms Zainab added that with every disease like measles the PHC follows strict documentation of patient and further monitoring of case through the Centers focal person who acts as the centers epidemiologist and takes cases of epidemic nature to the appropriate secondary health facility in the state
"When a case of measles or any other possible epidemic case is brought, we have a register where we take down details if the child, the parents' home address, contact numbers and other personal data for reference and monitoring" she said
Immunization is totally free and safe
The Ward Technical officer and In-charge of Kabuga primary health care said it is necessary for people to understand the importance of immunization
Mr Yusuf said immunization at Primary Healthcare Centers are absolutely free and of high quality
"Prevention is always better than care, people need to understand that immunization is free at PHCs"
"Some people have a misperception of the quality of the drugs at primary health care centers, but I would like to enlighten people that all vaccines in private hospitals are distributed from Primary health centers" he said
Mr Yusuf went on to say that immunization campaigns carried out by health institutions at the door steps of communities should be highly utilized as such exercise is at no cost to the community
"This door-to-door immunization campaigns caught nothing to the parents of these children, because health works go straight into homes to immunize children"
"Even coming to the primary health care center for immunization is free, nobody is asked to pay anything unlike private clinics" Mr Yusuf said
Mr Yusuf also called on community members to discard remorse about unsafe nature of vaccines
He noted that before any vaccine is approved for distribution it has passed through series of test both globally and nationally to ascertain the save nature of the vaccine before it is administered on patients
Myths hinder immunization exercise in some rural communities
According to the Kano state Epidemiologist Dr. Abdullahi Isah-Kauran Mata measles disease is a vaccine treatable condition and is one of the routine immunizations that can be accessed across all health facilities in the state
However, he noted that despite the fact that Kano has 1,300 hospitals, ranging from primary health centers across the 484 political wards up to the level of teaching hospitals who provide routine immunization which are readily available for parents to take their children
There are still some traditional beliefs that make people hesitate to take vaccines
"Vaccine hesitancy is a global issue, even In the most developed and educated or civilized people in the world, there are still people against vaccination"
"We call these people vaccine hesitate communities, in fact currently there are people campaigning against vaccines in developed countries"
"Literacy levels are also factors that hinder vaccination, because there are people who still don't believe in vaccines"
"The highest we can do is to sensitize them and correct the misconceptions and provide the services close to their door steps"
"It has become everyone responsible including the media to enlighten people to know that vaccines work and they prevent people from diseases and is the best way to take infectious diseases away" he said
Dr. Isah further called on parents to immunize their children as this will save them time and money as well as ensure their children's health.
How Buhari's associates, relatives were defeated in APC primaries
Nasiru Yusuf
In what appears the diminishing of President Muhammadu Buhari's influence within his ruling All Progressive Congress (APC), many of his loyalists, aides, and relatives were beaten in primaries to elect the party's candidates in the next year's general elections.
KANO FOCUS reports that while some of them contested to be the party's candidates in elective positions during the general elections, others sought to be rẹ-elected as the party's representatives for positions they currently occupy.
Below is the list of Buhari's associates and relatives who were defeated during the APC primary elections.
Sha'aban Sharada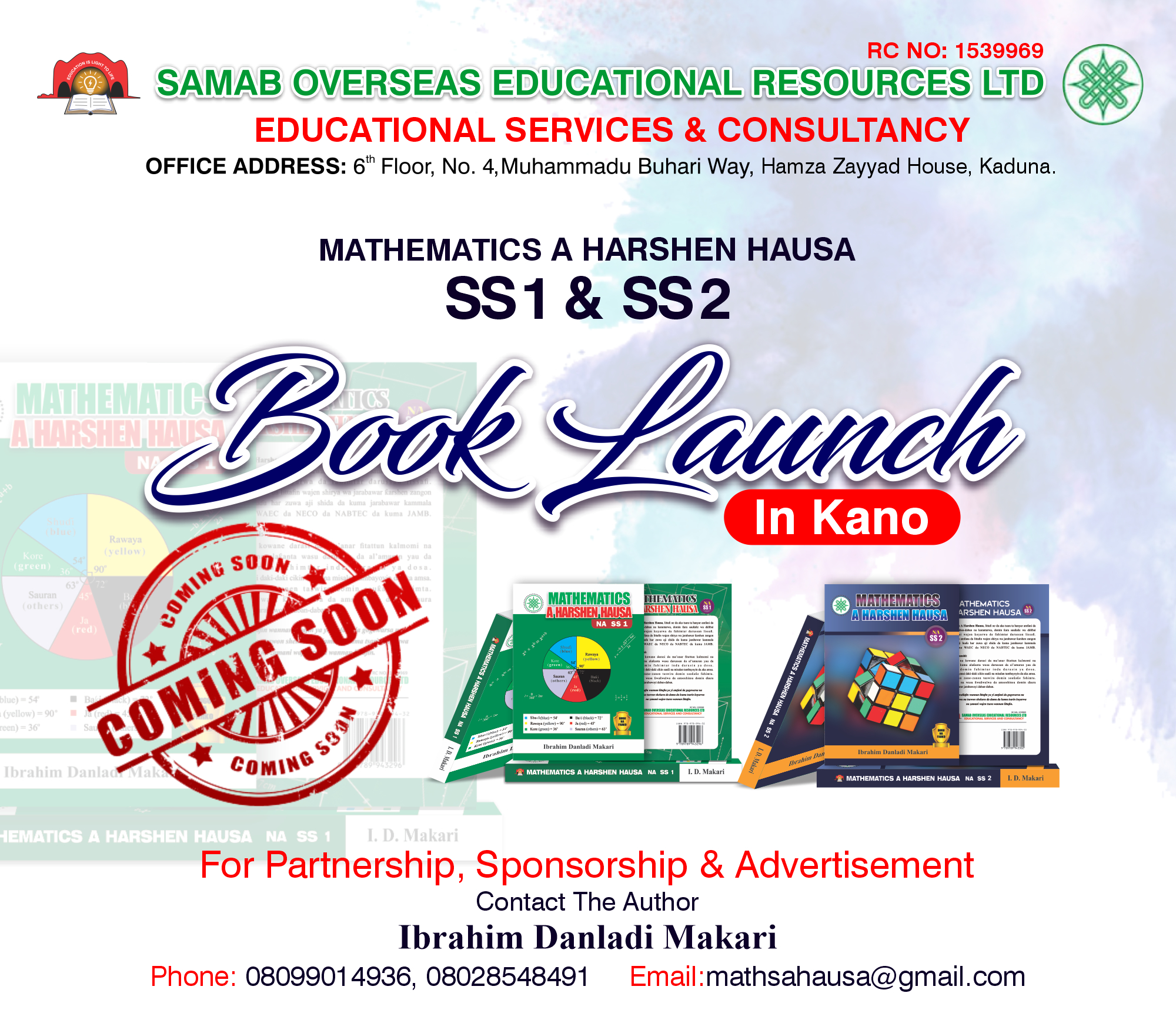 Sha'aban Sharada is the former Personal Assistant broadcast media to President Buhari. He is also the chairman House Committee on Internal Security.
He is believed to be one of Mr Buhari's closest allies from Kano. He has been a staunch supporter of Mr Buhari since his days in the defunct All Nigeria People's Party (ANPP) and one of the founding members of the Congress of Progressive Change (CPC), which merged with the Action Congress of Nigeria to form the ruling All Progressives Congress.
Mr Sharada failed in his bid to become the governorship candidate of the party in Kano. He was defeated by Governor Ganduje's anointed candidate Nasiru Gawuna by 2,289 votes to 30 votes.
In a statement sent to journalists a day after the primary, Mr Sharada said he nearly escaped assassination and that his supporters were attacked and some killed.
He called on security agencies and party leadership to "investigate and punish the perpetrators. He also asked for the nullification of the primary election saying it was marred by irregularities, vote-buying and intimidation."
Ismaeel Ahmed
Ismaeel Ahmed is the immediate past senior special assistant to the President on social investment.
Mr Ahmed sought to be the APC candidate for Kano Central Senatorial District but stepped down just before the commencement of the primary elections due to the intervention of the governor of the state Abdullahi Ganduje.
"In the last few weeks, we ran a good campaign for the Senate of my Senatorial District in Kano. We toured all the Local Governments and interacted with delegates and party leaders and elders.
"However, yesterday I got a call from our leader and Governor, Dr Abdullahi Umar Ganduje and he asked if I could step down for some reasons, I met with my team and supporters and pored over all other considerations and knowing that in a delegate election it's all about what the Party leadership wants, we stepped down, " he wrote on Facebook.
Bashir Ahmad
A former new media aide to President Buhari, Bashir Ahmad, failed to secure the All Progressives Congress' (APC) ticket to contest the House of Representative seat for Gaya/Ajingi/Albasu Federal Constituency, Kano, despite his relationship with the president.
Mr Ahmad was defeated by the incumbent member, Abdullahi Gaya, with 109 to 16 votes.
The election was conducted by the chairman of the Kano Municipal local government council Fa'izu Alfindiki, a staunch loyalist of Mr Ganduje.
Mr Ahmad had on the day of the election written on his Facebook page that he left the venue of the primary to protect his supporters because thugs were intimidating them.
"As an aspirant, I left the venue of the primary election for Gaya, Ajingi and Albasu Federal Constituency, because of the security of our majority delegates, if want to compete with the best, thugs shouldn't be part of any election," Mr Ahmad wrote.
The following day, Mr Ahmad in a statement rejected the result of the election and called for a fresh, free and fair election.
Sani Sha'aban
Sani Shaaban, an in-law to President Muhammadu Buhari, also lost a bid to secure the APC governorship ticket in the Kaduna state governorship primary
Mr Sha'aban came third with 20 votes only from 1,245 delegates accredited for the exercise.
Uba Sani, Nasir El-Rufai's anointed candidate, polled 1,149 votes to clinch the governorship ticket while Bashir Abubakar, scored 37 votes.
However, Mr Sha'a ban kicked against the entire exercise, alleging that the poll was fraught with irregularities.
He alleged that the election was a 'charade', as most of the delegates from the 23 local governments were locked out of the voting venue and denied the right to vote for candidates of their choice.
Muftahu Muhammad
President Muhammadu Buhari's nephew, and member representing Daura/Sandamu/Maiadua Federal Constituency, Fatuhu Muhammad, also failed in his bid to be re-elected as the party's candidate for the Constituency.
Mr Muhammad lost the primary to Aminu Jamu who polled 117 votes to Mr Muhammad's 30 votes.
Faruk Adamu
Faruk Ádámù is another close associate of Mr Buhari who lost the APC governorship primary in Jigawa state.
He was defeated by the deputy governor of Jigawa State, Umar Namadi, aka Danmodi, with 1,220 to 15 votes.
He was the Minority Leader in the House of Representatives between 2003 – 2007.
Mr Adamu had also failed to secure the slot of the deputy national chairman (North) of APC during the last convention.
He was said to have lost reelection due to his unflinching support to Mr Buhari.