Kano legislators and the need for social protection
By Abbas Yushau Yusuf
Social protection is defined by the united nations as a way of designing programs that address inequality, extreme poverty, malnutrition, disease and other social problems that retard human progress.
Some northwestern states of Nigeria have been rated by international agencies among states that are ravaged by extreme poverty and malnutrition, those suffering from extreme poverty include women and children that nurse from infancy to weaning stage.
States like Zamfara, Kano, Jigawa and Katsina are among the Northwestern states that need serious intervention on social protection.
How will social protection work in these three key states of the North-Western part of Nigeria? Policy makers are the most important component in ensuring social protection in Kano, Jigawa, Zamfara and the rest of the northwestern states for the purpose of reducing extreme poverty and malnutrition.
Around September 2019 Action Against Hunger (AAH) had in conjunction with Save the Children inaugurated the child grant development program with the sole aim of addressing acute malnutrition in Kano and Jigawa states.
It has been observed that the first one thousand days of a child is very important in making a child well nourished as he starts growing into a complete human being.
Poverty is in most instances worsened by deliberate neglect or the difficulty men face in providing good food that will help nursing mothers to breastfeed their infant children with nutritious milk.
Question of sustainability
Since social protection programs are meant to impact on the people at the grassroots, particularly those suffering from extreme poverty, Kano state policy makers and the rest of the states including Jigawa and Katsina have key roles to play.
The question is: can our policymakers sustain the efforts of Save the Children and Action Against Hunger in implementing social protection?
Section 14 of the 1999 constitution said security and welfare of the people are the primary responsibilities of government. The above quoted section is under fundamental objectives and directive principles of states policy.
One of the main pillars of democracy is the legislature. That was why during the military intervention in Nigerian politics, the first thing the military men did after carrying out a coup was to suspend the Nigerian constitution and issued a decree that effectively scrapped the Nigerian legislature.
With uninterrupted 20 years of Nigerian democracy the legislative arm of government is expected to be significant in providing good governance.
The national and state assemblies can make state and federal executives execute policies for the electorate to feel the impact of governance including social protection.
State assemblies are the legislators that are very close to the people and in good positions to understand the needs of the society.
Sometimes governors bring their bills to state assemblies and those bills are passed in a haste to please the governors.
There are tons of bills state legislators are supposed to pass in order to fulfill campaign promises to the electorate.
Kano is the most populous state in Nigeria and to address malnutrition and extreme poverty among women folk, there is great need for the state's legislators to pass a bill for social protection where large chunk of funds will be allocated to the sector in a yearly budget to mitigate extreme poverty and malnutrition in the swing state.
The media and the civil society must contribute in making Kano legislators initiate a bill on social protection and pass it to the state governor for assent.
The state legislators should not serve as rubber stamps that are there to do the biddings of the executive instead of satisfying the need of the electorate through social protection.
If the time of the donor agencies elapsed those responsible will continue with social protection in addressing extreme poverty.
How other nations are fighting extreme poverty
Nigerians appreciate everything foreign more especially in developing and developed nations of the world like India, America ,Germany , England and these countries arrest extreme poverty through social protection. It is not because there are no poor people in these countries or because there are no people ridden with poverty but they fight it through social protection.
If advanced countries should remove social protection strategies from their policies, extreme poverty will abound. Since government can not cater for the whole population on employment, social protection becomes necessary.
The taxes they collect from their populace are used to implement poverty-fighting strategies like social protection.
What Kano legislators should do
For Kano legislators to write their name in gold, social protection bill should come in so that huge financial resources that are being diverted can be used to ensure social protection in Kano, whose population is growing without control.
If a relatively smaller state like Jigawa, with far less financial resources than Kano, can allocate N1.2 billion in its annual budget for social protection why not Kano, the commercial nerve center of Northern Nigeria?
Abbas Yushau Yusuf, a journalist based in Kano can be reached at abyushau2@gmail.com
Photo News: Emir Sanusi visits Sultan of Sokoto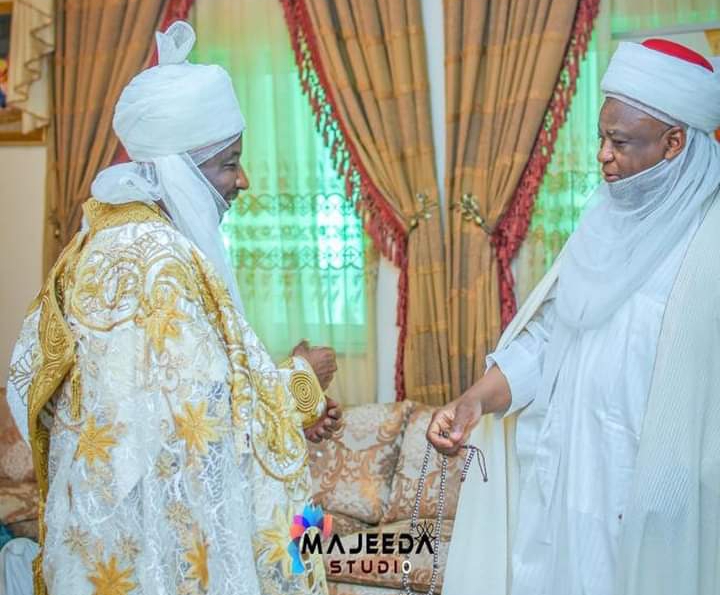 The former Emir of Kano has on Monday paid a courtesy visit to Sultan of Sokoto Muhammad Sa'ad Abubakar lll.
Kano Focus reports that the pictures of the visit were published on a Facebook page linked to former Emir named 'Sanusi ll Dynasty'.
Though the reason of the visit was not stated, but the former Emir has paid similar visit to Lamido of Adamawa in his capacity as leader of Tijjaniyya sect in Nigeria.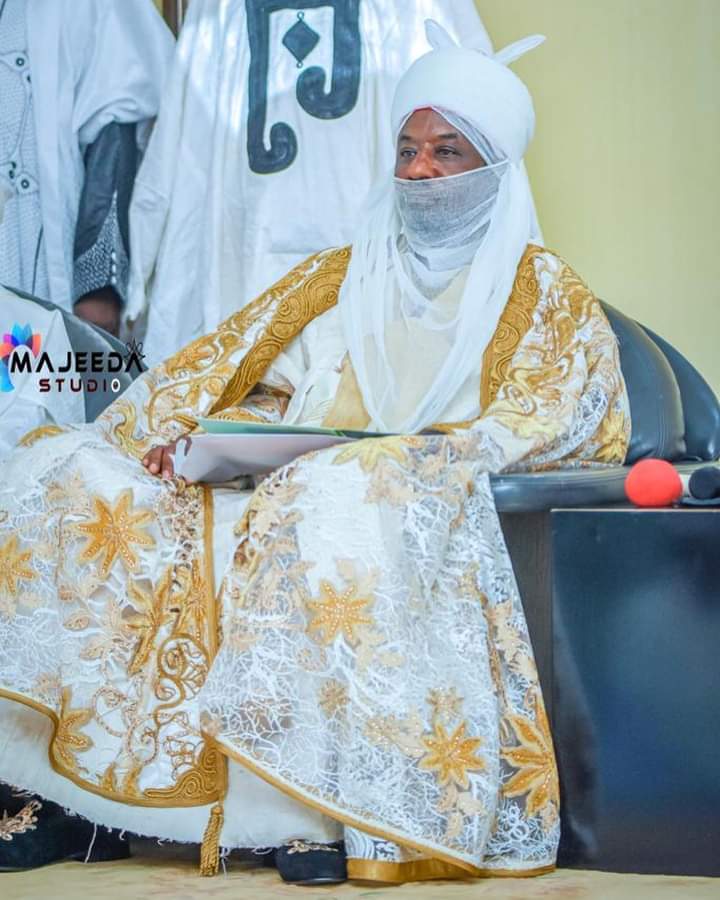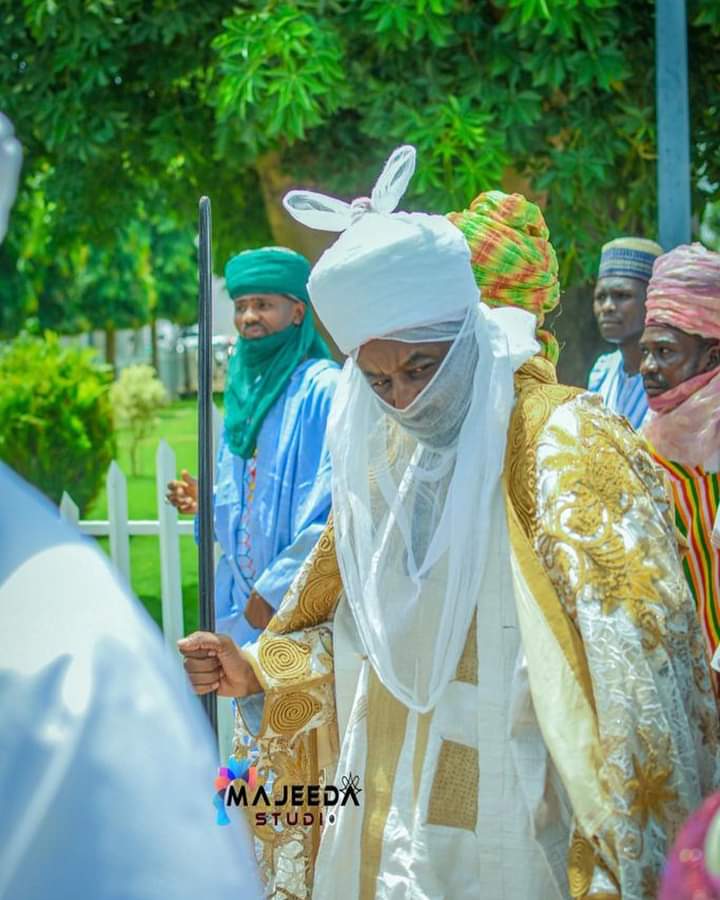 Kano to revive bilateral relationship with Pakistan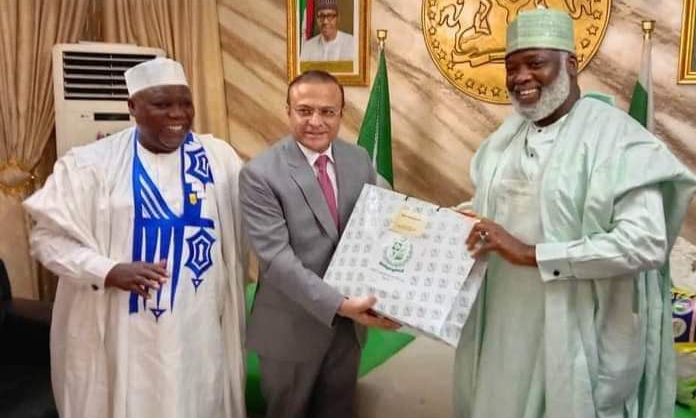 Aminu Abdullahi
Kano State Government has expressed commitment to revive the long existing relationship with Pakistan.
KANO FOCUS reports that Governor Abdullahi Umar Ganduje gave the assurance on monday while receiving the Pakistani High Commissioner to Nigeria Muhammad Tayyab Azam at the Government House.
Ganduje represented by his deputy Nasiru Yusuf Gawuna said Kano endowed with lots of potentials is open for people to come and invest, particularly those from Pakistan.
"We are happy for showing commitment towards reviving the long relationship between us. I can remember the partnership we have in the engagement of Pakistani teachers in our schools which has yielded a lot today."
"Even in the area of agricultural mechanization we have partnered with Pakistan especially in the supply of tractors to our farmers,therefore I feel if we continue to explore agriculture it will be beneficial to both Kano and Pakistan".
The Governor also commended Pakistan for showing interest in reviving the bilateral relationship with Kano State.
In his remarks the Pakistani High Commissioner Muhammad Tayyab Azam described the visit to Kano as historic and important being the first state he visited since assuming office.
"I know the importance of Kano as hub of business in Nigeria, after Lagos Kano is next where there is business opportunity".
"There was a time in Kano when most schools   have many Pakistani teachers..my aim is to bring back that relationship".
He however pointed out that Kano and Pakistan have similarities in both values and culture therefore it is important to deepen the relationship so as to sustain the partnership in  the areas of health and agriculture as that will create opportunities for our people towards boosting the economy.
The High Commissioner was accompanied during the visit by Pakistani Consul General in Kano Ahmed Ibrahim Yakasai.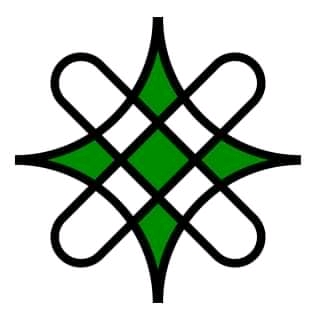 The Arewa Consultative Forum ( ACF) has resuscitated it Kano State chapter and nominated a 14- member Interim Executive Committee to run its affairs for the next six months.
Kano Focus reports that the Forum has mandated the new leadership to organise a general congress that may elect a new council.
A statement issued on Monday by the publicity secretary of the Forum Bello Sani Galadanchi reported that at the inaugural ceremony presided by a member of ACF Board of Trustees, Halliru Akilu, the non- partisan voluntary organization also nominated delegates to its National Executive Committee ( NEC) engagements.
Akilu, a retired Brigadier- General, tasked the new leadership to work in unity, and restore all ACF organs and activities for the betterment of our society.
He stressed that the ACF which is apolitical, believes in the unity of the country, but aspires to see the glory of the north restored, and the economic fortunes of the region tapped for the greater benefit of our people and the nation as a whole.
In his acceptance speech, the new Chairman of the ACF Interim Committee, NaShehu Hassan Abubakar thanked the congregation for finding him worthy of the enormous responsibility.
Abubakar, a retired Air Vice Marshall (AVM) assured the ACF National body and people of Kano State of his determination to steer the ship creditably, selflessly and in strict compliance with ACF desire to improve the lot of our people, as well as agitate for their rights.
Other committee members nominated at the ceremony include Aishatu Yakubu Maijama'a (Deputy Chairperson); Shehu Aliyu (Vice- Chairman); Muhammad Mustapha Yahaya (Secretary); Sani Bala Tela (Assistant Secretary); Rabia Hussein Adamu (Treasurer); and Mairo Bello (Assistant Treasurer).
Others   are Mahadi Sadiq Abubakar, (Financial Secretary);  Hafsat Namadi Bebeji (Assistant Financial Secretary); Bello Sani Galadanchi (Publicity Secretary); Tanimu Ibrahim Getso (Assistant  Publicity Secretary); Kabir Mukhtar (Legal Adviser); Muhammad Kabir Haruna (Assistant Legal Adviser); and Azimi Namadi Bebeji (Auditor).
The inaugural ceremony attracted Youth and Women wings of the ACF whose members were nominated into both the executive committee and the NEC.
Arewa Consultative Forum (ACF) is apolitical and socio-cultural association of leaders in Northern Nigeria formed in 2000 to protect Northern interest in the political scene.