Why we support New Kano Emirates
Usman Suleiman Sarki Madobi
Creation of new Emirates is not a new phenomenon in the history of Nigeria specifically in this democratic dispensation.
Emirates played and continue to play important roles in facilitating human-capital, infrastructural, socio-economic and educational developments in their respective Emirates.
In addition to development, Emirates give their people unique identity, attachment and a sense of belonging that makes them share their feelings in times of joy and sorrows.
Emirates in our society are symbols of unity and strength that give people opportunities to decide and determine what they want and how to approach pressing issues that need urgent attentions of all.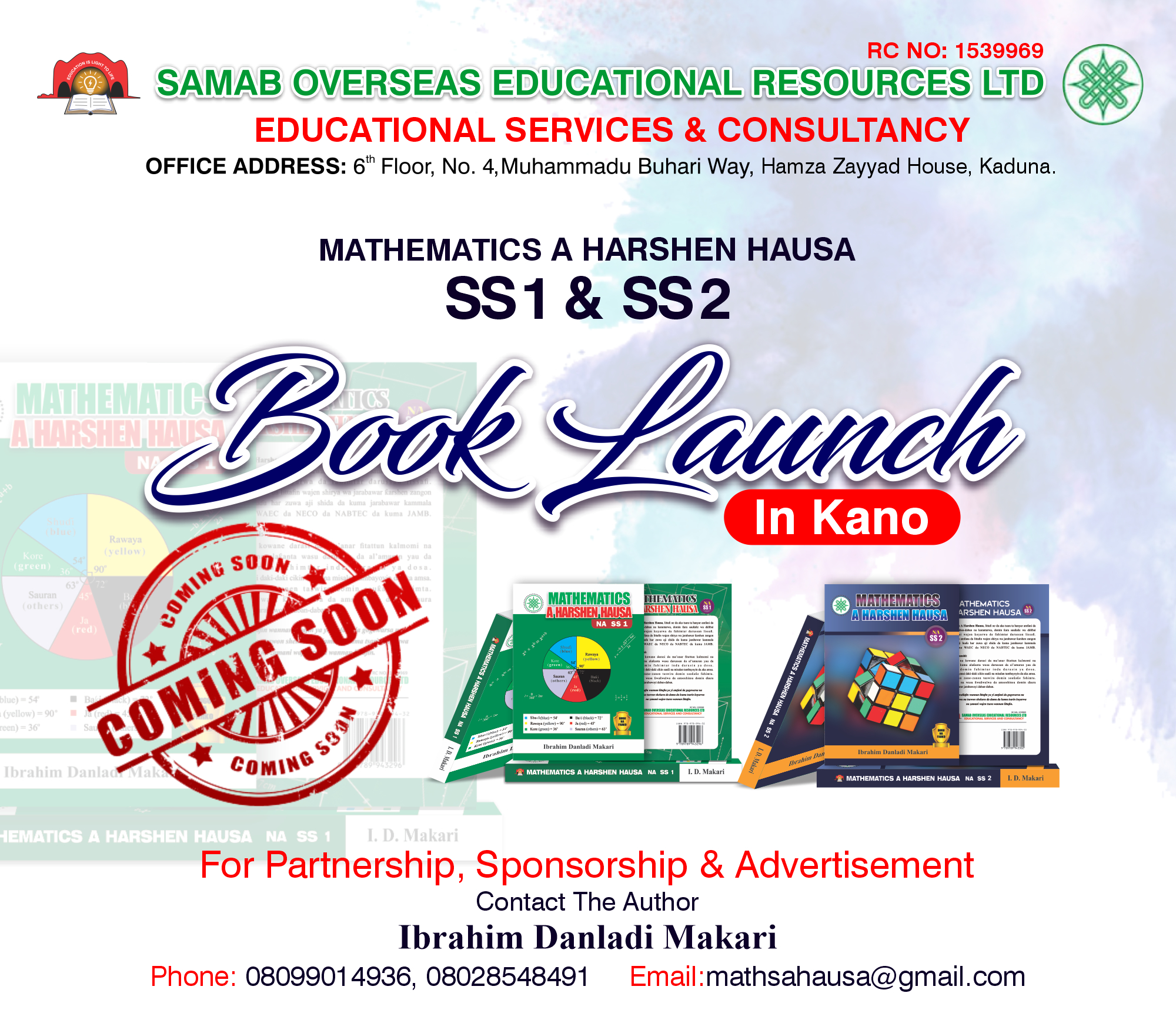 NEW KANO EMIRATES: Do not destroy our 1,000 year old heritage
Just In: Ganduje signs emirate council bill, threatens to punish errant emirs
BREAKING: Again, Kano Assembly passes emirates bill without public hearing
Why Bichi deserves a first class emirate
Wherever there are multiple Emirates they tend to stimulate collaboration and cooperation to design what they want to achieve or face government or organizations with a common resolution on matters that affect their people to find lasting solution or deal with common problems.
Jigawa as a role model
Before the creation of Jigawa state there were multiple Emirates in Kano state which continue to develop and coexist with Kano Emirate but Kano enjoyed certain privileges that gave it advantages over others.
However, after the creation of Jigawa state the only Emirate that remains for Kano State succeeded in making Kano a single city where development programmes of the State and the Emirate were concentrated in the state capital which is the seat of the Emirate.
If we look at the Emirates carved from Kano that formed the present Jigawa state, each and every Emirate is developing hand-in-hand with the others where cooperation not competition is the cardinal principle in their coexistence.
Jigawa is not as big as Kano but has more prospective towns/cities compared with the big Kano due to the presence of different Emirates.
Hadejia, Gumel, Kazaure and Ringim are all fast developing cities of the state that coexist harmoniously with the Dutse Emirate that happened to be in the state capital.
More emirates; more development
Emirate headquarters play a vital role in bringing people together to discuss their peculiar needs and problems from educational, employment and infrastructural needs and challenges.
If we look at other states such as Bauchi, Yobe, Kebbi, Niger and Kaduna they all have many Emirates in their respective states. Those Emirates never constitute threats to each other or impediments to the state's development.
The recent creation of four additional Emirates (Bichi, Gaya, Karaye and Rano) is a welcome development which the people of these Emirates embraced with joy and happiness because they were brought closer to their Emirates to have direct access to their Emirs and have their listening ears at any time they wanted.
Recently, the former Governor of Kaduna State Ahmed Muhammad Makarfi created additional Emirates that led to the fragmentation of the big Emirates in the state, but instead of resisting the government, the people of the big Emirate displayed maturity of the highest order by accepting it as a development without challenging the constitutional powers of the state House of Assembly to validly make laws for the state within the territorial boundaries of the state and that of the Governor to execute the law.
Why only in Kano?
However, instead of accepting the governments' decision of creating the new Emirates with good faith some VERY FEW people of the Kano Emirate instigated a legal action challenging the constitutional powers of the Kano State House of Assembly to make laws within its legislative competence and the Governor to execute same within his executive powers vested in him by the Constitution of the Federal Republic of Nigeria 1999 (as amended).
Creation of additional Emirates has never constituted a threat to the development and well-being of people in other states of the federation why only in Kano such fears were expressed where it does not exist?
Now I came to appreciate the wisdom of former CJN Justice Dahiru Musdherper who mandated lawyers and judges to undertake extensive sociological courses in order to understand how the society works in promoting peaceful coexistence in the society more especially in a typical homogenous society like ours.
In view of this, we the Concerned People of the four New Emirates are solidly behind the Government and support our Emirs who always give us unrestricted access and listening ears without prolonged protocols and we urge the government to take the matter up for the continuous existence and sustenance of these new Emirates.
I finally pray that the Almighty Allah will continue to guide, protect and support the current administration under the able leadership of Governor Abdullahi Umar Ganduje and his Deputy Nasiru Yusuf Gawuna.
Usman Madobi is the chairman New Emirates Support Forum (NESF), Kano State
Abba Kabir Yusuf asks Fuel Marketers to reverse to old price
Nasiru Yusuf Ibrahim
Kano state Governor, Engr. Abba Kabir Yusuf has urged petroleum marketers to reverse the prices of petroleum goods to its old rate in order to lessen the current hardship experienced by the general public.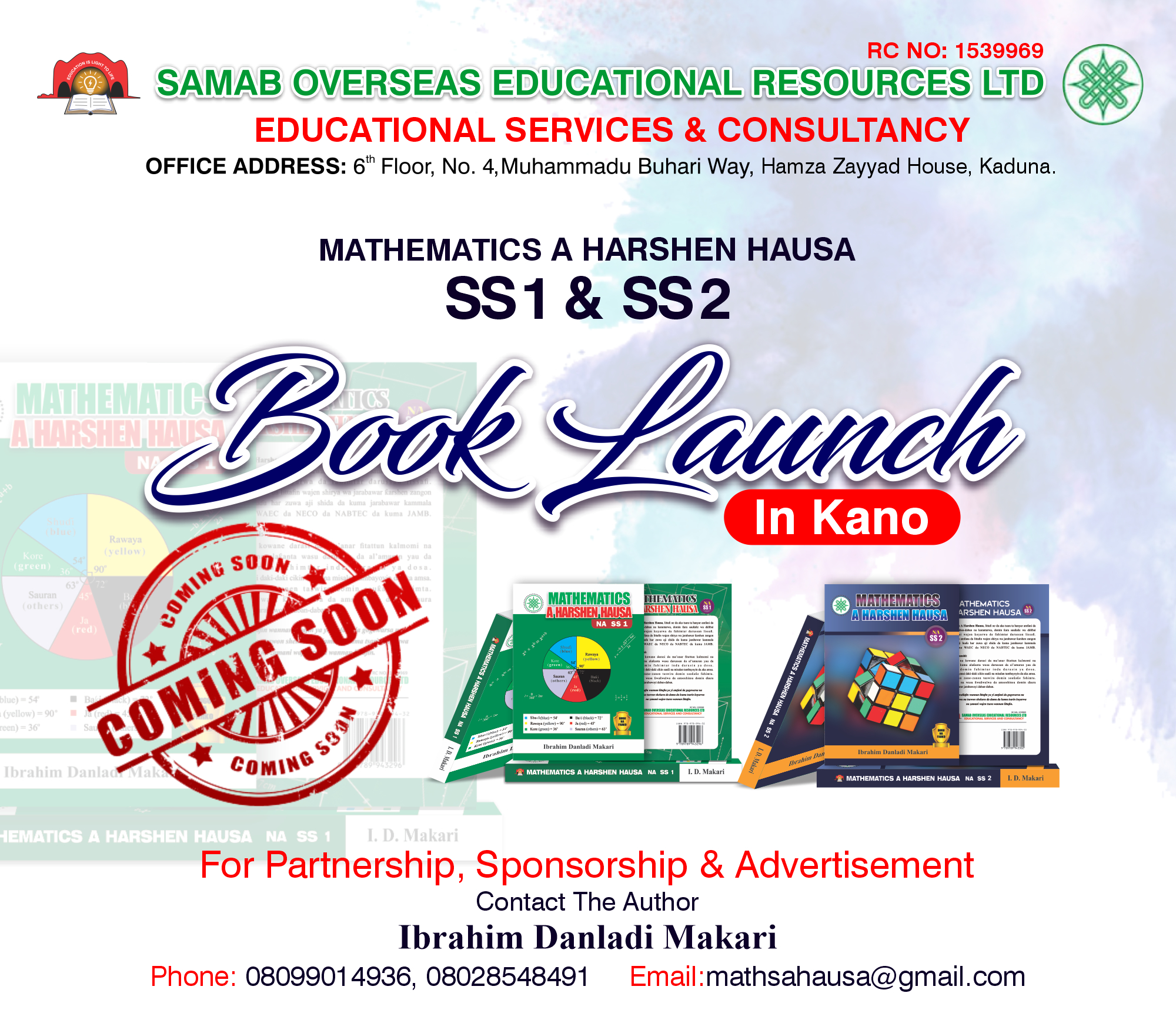 KANO FOCUS reports that the appeal is contained in a statement issued by Sanusi Bature Dawakin Tofa, the chief press secretary to the governor.
The governor said he is aware that the marketers still had old products in stock that were supposed to be sold at the previous pricing.
"To reduce the needless hardship on the state's citizens, the marketers should exercise some restraint and quickly reopen all filling stations with available products in stock to sell at the former price.
"As a concerned Governor, I am disheartened to see our dear People of Kano suffering as a result of an unjustified fuel hike, and the situation must be stopped right away," the governor said.
Kano, according to governor, is the commercial hub for the country's northern region as well as certain countries in West Africa, and its bustling populace continues to enjoy favorable business conditions.
The Governor urged the good citizens of Kano state to maintain their composure and uphold the law because the government is always prepared to make sure that people are doing their affairs conveniently.
Abba Kabir Yusuf appoints Rahila Mukhtar to head KSCHMA
Nasiru Yusuf Ibrahim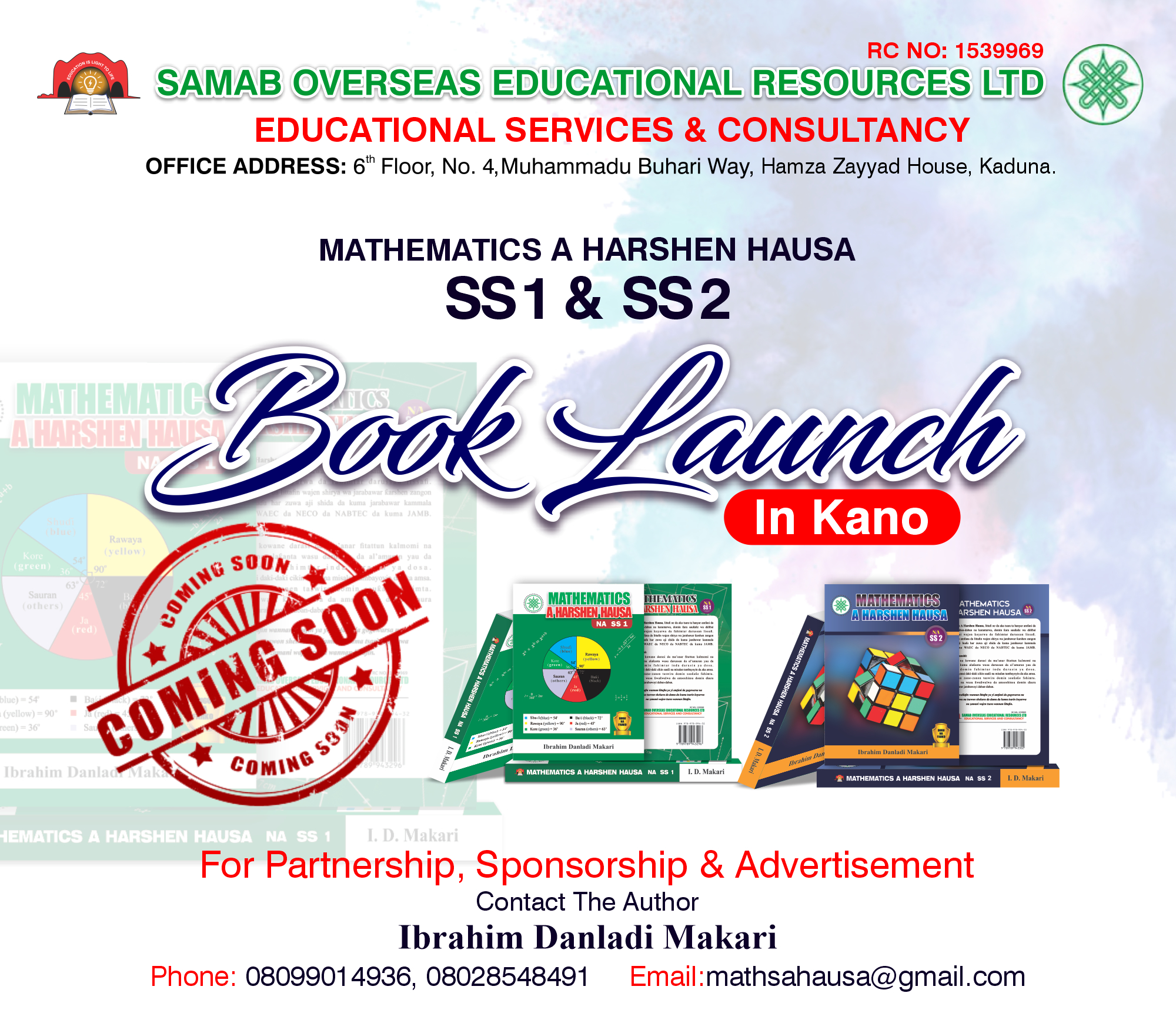 Governor Abba Kabir Yusuf has announced the appointment of Rahila Mukhtar as executive secretary of the Kano State Healthcare Contributory Management Agency (KCHMA).
KANO FOCUS reports that this is contained in a statement by his chief press secretary Sanusi Bature Dawakin Tofa on Thursday.
Yusuf also approved the appointment of Garba Bichi as managing director of the Kano State Water Board, Hassan Danbaffa as managing director of the Kano State Road Maintenance Agency (KARMA), Ibrahim Yakubu as managing director of the Kano State Urban Planning and Development Authority (KNUPDA) and Abdulkadir Abdussalam as the accountant-general.
KANO FOCUS reports that the government said a date for their swearing-in would be announced soon to enable them to assume the new responsibilities.
Police arrest ninety-six suspects in Kano over attempts to disrupt inauguration activities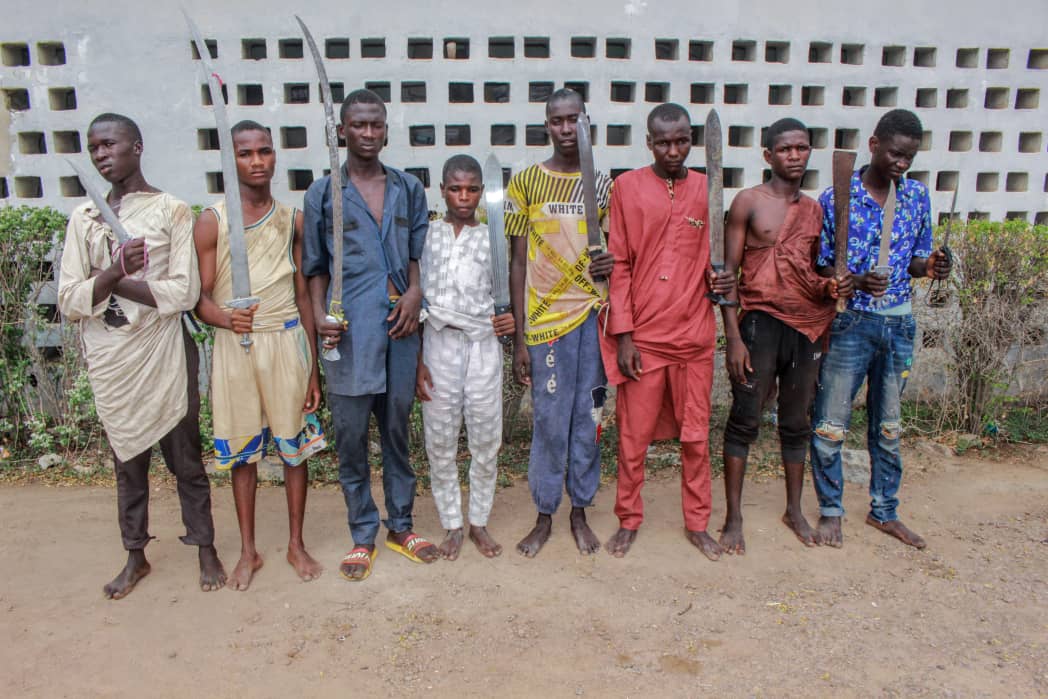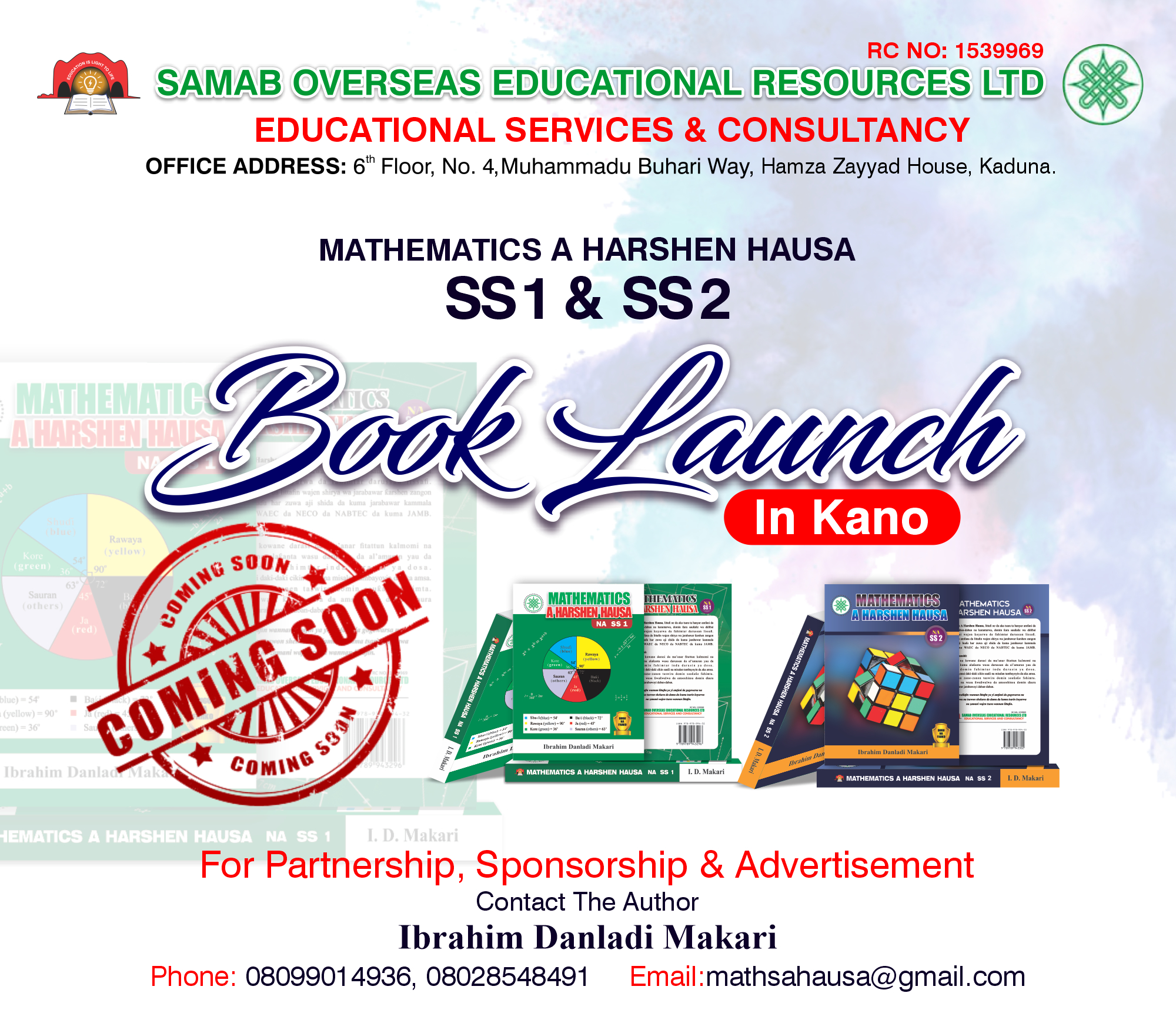 Ninety- six suspects were arrested by the Nigeria Police in Kano following alleged attempts to disrupt peace in the state during Monday's inauguration ceremony.
KANO FOCUS reports that State Commissioner of Police, Mohammed Usaini Gumel, who disclosed this at a press conference held at the Command's Bompai headquarters, Wednesday remarked that the arrest followed a series of crackdowns by his men.
He noted that the suspects, who were picked up differently across the state within the last one week included 56 suspected mobile phone robbers, 17 illicit drug related suspects, and 20 suspects who were arrested on account of attempts to commit violent crimes.
Items recovered from the suspects included five cartons of suspected Tramadol tablets, 83 sachets of suspected Diazepam and 371 pieces of rubber solution, including 12 parcels and 303 wraps of dried leaves.
Other recoveries from the suspects included 157 weapons, four locally made guns, one toy gun and 18 mobile phones as well as 34 ATMs .
He explained that preliminary investigations had led them to conclude that the suspects were saboteurs and sponsored criminals given that they were found with dangerous weapons and were also under the influence of drugs during their arrest
Usaini added that all the suspects would soon be charged to court even as he advised the members of the public to be law abiding.
He insisted that the Police would continue to match its words with actions until all the criminally minded persons in the state repented or decided to leave the state.