Why we support New Kano Emirates
Usman Suleiman Sarki Madobi
Creation of new Emirates is not a new phenomenon in the history of Nigeria specifically in this democratic dispensation.
Emirates played and continue to play important roles in facilitating human-capital, infrastructural, socio-economic and educational developments in their respective Emirates.
In addition to development, Emirates give their people unique identity, attachment and a sense of belonging that makes them share their feelings in times of joy and sorrows.
Emirates in our society are symbols of unity and strength that give people opportunities to decide and determine what they want and how to approach pressing issues that need urgent attentions of all.
NEW KANO EMIRATES: Do not destroy our 1,000 year old heritage
Just In: Ganduje signs emirate council bill, threatens to punish errant emirs
BREAKING: Again, Kano Assembly passes emirates bill without public hearing
Why Bichi deserves a first class emirate
Wherever there are multiple Emirates they tend to stimulate collaboration and cooperation to design what they want to achieve or face government or organizations with a common resolution on matters that affect their people to find lasting solution or deal with common problems.
Jigawa as a role model
Before the creation of Jigawa state there were multiple Emirates in Kano state which continue to develop and coexist with Kano Emirate but Kano enjoyed certain privileges that gave it advantages over others.
However, after the creation of Jigawa state the only Emirate that remains for Kano State succeeded in making Kano a single city where development programmes of the State and the Emirate were concentrated in the state capital which is the seat of the Emirate.
If we look at the Emirates carved from Kano that formed the present Jigawa state, each and every Emirate is developing hand-in-hand with the others where cooperation not competition is the cardinal principle in their coexistence.
Jigawa is not as big as Kano but has more prospective towns/cities compared with the big Kano due to the presence of different Emirates.
Hadejia, Gumel, Kazaure and Ringim are all fast developing cities of the state that coexist harmoniously with the Dutse Emirate that happened to be in the state capital.
More emirates; more development
Emirate headquarters play a vital role in bringing people together to discuss their peculiar needs and problems from educational, employment and infrastructural needs and challenges.
If we look at other states such as Bauchi, Yobe, Kebbi, Niger and Kaduna they all have many Emirates in their respective states. Those Emirates never constitute threats to each other or impediments to the state's development.
The recent creation of four additional Emirates (Bichi, Gaya, Karaye and Rano) is a welcome development which the people of these Emirates embraced with joy and happiness because they were brought closer to their Emirates to have direct access to their Emirs and have their listening ears at any time they wanted.
Recently, the former Governor of Kaduna State Ahmed Muhammad Makarfi created additional Emirates that led to the fragmentation of the big Emirates in the state, but instead of resisting the government, the people of the big Emirate displayed maturity of the highest order by accepting it as a development without challenging the constitutional powers of the state House of Assembly to validly make laws for the state within the territorial boundaries of the state and that of the Governor to execute the law.
Why only in Kano?
However, instead of accepting the governments' decision of creating the new Emirates with good faith some VERY FEW people of the Kano Emirate instigated a legal action challenging the constitutional powers of the Kano State House of Assembly to make laws within its legislative competence and the Governor to execute same within his executive powers vested in him by the Constitution of the Federal Republic of Nigeria 1999 (as amended).
Creation of additional Emirates has never constituted a threat to the development and well-being of people in other states of the federation why only in Kano such fears were expressed where it does not exist?
Now I came to appreciate the wisdom of former CJN Justice Dahiru Musdherper who mandated lawyers and judges to undertake extensive sociological courses in order to understand how the society works in promoting peaceful coexistence in the society more especially in a typical homogenous society like ours.
In view of this, we the Concerned People of the four New Emirates are solidly behind the Government and support our Emirs who always give us unrestricted access and listening ears without prolonged protocols and we urge the government to take the matter up for the continuous existence and sustenance of these new Emirates.
I finally pray that the Almighty Allah will continue to guide, protect and support the current administration under the able leadership of Governor Abdullahi Umar Ganduje and his Deputy Nasiru Yusuf Gawuna.
Usman Madobi is the chairman New Emirates Support Forum (NESF), Kano State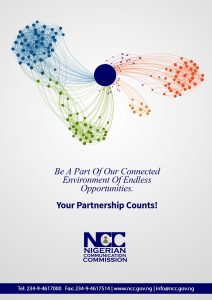 Kano records 1,114 cases of gender based violence in 2019
Nasiru Yusuf
The Kano state sexual referral centre, Waraka, has recorded 1,114 sexual and gender based violence in 2019, according to the state's chief judge Nura Sagir.
Justice Sagir revealed this on Monday during the public sitting of the special investigation panel on sexual and gender based violence organised by National Human Rights Commission (NHRC) for North West geo-political zone, held in Kano.
The chief judge, represented by Maryam Sabo, said the judiciary has treated 194 sexual and gender based cases in 2019.
He also assured speedy trial and severe punishment for perpetrators of sexual violence to serve as deterrent to others.
According to him, all hands must be on deck to address menace of sexual and gender based violence.
In his address, the Executive Secretary of National Human Right Commission, Tony Ojukwu, said the panel was constituted to hear complaints and investigate alleged violation of human rights by individuals, security agencies and other law enforcement agencies.
Other mandate of the panel according to him is to identify victims of violation and abuse and make recommendations for further action including prosecution, disciplinary proceedings and damages.
Mr Ojukwu recalled that, the panel was constituted as a result of complaint received, where armed security personnel led by Abuja Environmental Protection Board under the auspices of the FCT Joint Task Force raided night clubs and the streets of Abuja.
He observed that, although about 71 women accused of prostitution were arrested in the raids, no men were arrested for committing similar offence.
The Executive Secretary noted that, members of the panel were carefully selected to represent diverse interests of the society. They include academics, gender experts, civil society and professional groups.
"So far the panel has received 114 complaints and memo across 6 geopolitical zones, with South East accounting for the highest number of 35, representing 30% of the total complaints received. North Central accounts for 19; North West has twelve; South South has 26; South West 15 and North East 4.
"The commission has completed its sitting in Abuja, Lagos and Owerri, and has recorded success stories already where victims of SGBV and other members of the public who submitted memorandum and complaints were heard in close chambers," Mr Ojukwu said.
He noted that, the essence of the public sitting is to check the scourge of sexual and gender based violence in Nigeria and provide opportunities for fair hearing to both complainants and alleged violators of human rights.
Also speaking the executive chairman of Kano state Public Complaints and Anti Corruption Commission (PCACC) Muhyi Rimingado said over 30 percent of over 7,000 cases treated the Commission, were human rights related.
He noted that human rights abuses is so alarming in public and private institutions more especially sexual and gender based violence.
The Kano state ombudsman said many victims of sexual abuses are suffering in silence due to stigmatization and cultural values.
The public sitting continued in private after the opening ceremony.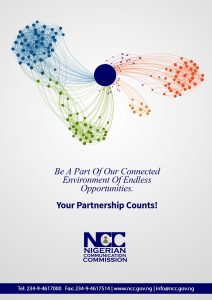 Pantami tasks NCC to get rid of 'improperly-registered' SIM cards
Nasiru Yusuf
The Minister of Communications and Digital Economy, Dr. Isa Ali Pantami has directed the new Chairman, Board of Commissioners of the Nigerian Communications Commission (NCC), Professor Adeolu Akande to purge the industry of improperly-registered Subscriber Identification Module (SIM) cards.
Dr Pantami also charged the NCC to develop regulations on the number of SIM cards an individual or organisation can have at any particular time, as well as ensure seamless integration of SIM data with the national database of the National Identity Management Commission (NIMC).
Dr Pantami said this on Thursday during the swearing-in ceremony for Mr Akande, who is representing the South West zone, as the chairman of NCC Board of Commissioners, and Chief Uche Onwude, the commissioner representing the South-East zone.
The event took place at the Minister's office in Abuja.
Mr Pantami gave the new chairman a marching order to hit the ground running by providing necessary direction for effective regulation of the telecoms industry in Nigeria.
He said: "The NCC board must hit the ground running. There is no time for celebrations now and no time for honeymoon. We would congratulate the NCC board after you must have completed your tenure with resounding successes and achievements that have positive impact on Nigerians."
Meanwhile, Mr Akande, who spoke after taking his oath of office, assured of his readiness to work with other members of the Board and Management team of the Commission to exceed expectation in providing quality directions for effective regulation of the nation's telecommunications industry.
Mr Akande, who had served as chairman of the board of the National Information Technology Development Agency (NITDA) before his present appointment, said there is no doubt that the NCC, as the nation's telecom regulator, has a major role to play in the development of the Nigerian economy, especially in the area of effective regulation that can bring efficiency across sectors.
He said: "We want to thank everybody who has been with us since our nomination by the President in the last two months. There is no doubt that NCC has a major role to play in our national life at this time, especially in the area of security.
"For instance, many people on the street believe that security of lives and property will be bolstered once the NCC is able to properly address issues connected to Subscriber Identification Module (SIM) registration because we would have helped to resolve a critical percentage of our security issue significantly.
"I know our minister is someone, who normally sets high expectations and standards. I have worked with him at NITDA and I know he is somebody who normally expects the best from his team. To this end, I give you the commitment of the board and management of the NCC to work together to meet and exceed expectations".
Who is Professor Adeolu Akande?
Mr Akande is a professor of political science and notable scholar of media and politics. He was nominated by President Muhammadu Buhari as Chairman of the NCC Board on December 23, 2019.
He was subsequently confirmed on February 5, 2020 by the Senate, the upper chamber of Nigeria's federal bicameral legislature.
With the swearing-in of Akande and Onwude, the NCC now has a fully-constituted board of commissioners as stipulated in the Nigerian Communications Act (NCA), 2003, and all the six geopolitical zones are represented on the Board.
While giving the Vote of Thanks, Prof. Umar, the Executive Vice Chairman and Chief Executive Officer of NCC, expressed the Commission's gratitude to the Minister for his continuous support to the Commission and requested the minister to kindly convey the Commission's appreciation to the President for "ensuring that we now have the full complement of the NCC board members."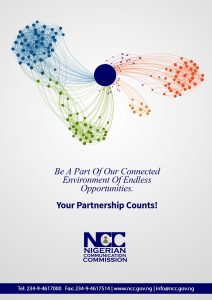 Woman, 4 girls die in pit while excavating sand in Kano
By Abubakar Abdulkadir Dangambo.
A woman and four children died in Dauni village of Minjibir local government area of Kano state while excavating sand following the collapse of the tunnel from which they were conducting the activity.
KANO FOCUS reports that the accident occurred on Thursday.
Spokesperson of the Kano State Fire Service, Malam Sai'idu Mohammed, identified the victims as Sa'ida Lawwali, 32, Dije Shu'aibu, 8; Hadiza Shu'aibu, 12; Nana Idris, 12; and Wasila Nuhu, 13.
He added that a 5 -year old boy Ibrahim Shuaibu was rescued from the site with injuries along with other survivors.
Mr Mohammed said most of the survivors sustained serious injuries in the accident and are currently receiving treatment.
According to him, the accident occurred on Thursday at about 2.45 pm at Ramin Farar Kasa in the village when the victims were excavating white sand used for make-up powder.
"We received a distress call on Thursday afternoon from Dauni village through one Malam Danlami Murtala at about 02:45 pm that a heap of sand has trapped six people, who were digging sand.
"Upon receiving the information, we quickly dispatched our firemen and a fire engine to the scene of the incident. We made frantic efforts to rescue the victims but we were only able to successfully rescue the little boy of about four years old, who was found alive," Mr Mohammed told reporters.
He said bodies of the victims have been handed over to the village head of Dauni, Alhaji Bello Rabi'u for burial.
A resident of the area, Zakari Ya'u Sanbauna said the victims usually visited the site to extract a particular variety of sand that is used to produce makeup powder for women.
"They usually take the sand to Kano city, they are very popular in the village, this is a sad incident for us because it has never happened before," Mr Sanbauna added.
Another resident Abdulkadir Hassan, called on government to regulate sand excavation and mining activities in the area through training on safety standards.