Why we support New Kano Emirates
Usman Suleiman Sarki Madobi
Creation of new Emirates is not a new phenomenon in the history of Nigeria specifically in this democratic dispensation.
Emirates played and continue to play important roles in facilitating human-capital, infrastructural, socio-economic and educational developments in their respective Emirates.
In addition to development, Emirates give their people unique identity, attachment and a sense of belonging that makes them share their feelings in times of joy and sorrows.
Emirates in our society are symbols of unity and strength that give people opportunities to decide and determine what they want and how to approach pressing issues that need urgent attentions of all.
NEW KANO EMIRATES: Do not destroy our 1,000 year old heritage
Just In: Ganduje signs emirate council bill, threatens to punish errant emirs
BREAKING: Again, Kano Assembly passes emirates bill without public hearing
Why Bichi deserves a first class emirate
Wherever there are multiple Emirates they tend to stimulate collaboration and cooperation to design what they want to achieve or face government or organizations with a common resolution on matters that affect their people to find lasting solution or deal with common problems.
Jigawa as a role model
Before the creation of Jigawa state there were multiple Emirates in Kano state which continue to develop and coexist with Kano Emirate but Kano enjoyed certain privileges that gave it advantages over others.
However, after the creation of Jigawa state the only Emirate that remains for Kano State succeeded in making Kano a single city where development programmes of the State and the Emirate were concentrated in the state capital which is the seat of the Emirate.
If we look at the Emirates carved from Kano that formed the present Jigawa state, each and every Emirate is developing hand-in-hand with the others where cooperation not competition is the cardinal principle in their coexistence.
Jigawa is not as big as Kano but has more prospective towns/cities compared with the big Kano due to the presence of different Emirates.
Hadejia, Gumel, Kazaure and Ringim are all fast developing cities of the state that coexist harmoniously with the Dutse Emirate that happened to be in the state capital.
More emirates; more development
Emirate headquarters play a vital role in bringing people together to discuss their peculiar needs and problems from educational, employment and infrastructural needs and challenges.
If we look at other states such as Bauchi, Yobe, Kebbi, Niger and Kaduna they all have many Emirates in their respective states. Those Emirates never constitute threats to each other or impediments to the state's development.
The recent creation of four additional Emirates (Bichi, Gaya, Karaye and Rano) is a welcome development which the people of these Emirates embraced with joy and happiness because they were brought closer to their Emirates to have direct access to their Emirs and have their listening ears at any time they wanted.
Recently, the former Governor of Kaduna State Ahmed Muhammad Makarfi created additional Emirates that led to the fragmentation of the big Emirates in the state, but instead of resisting the government, the people of the big Emirate displayed maturity of the highest order by accepting it as a development without challenging the constitutional powers of the state House of Assembly to validly make laws for the state within the territorial boundaries of the state and that of the Governor to execute the law.
Why only in Kano?
However, instead of accepting the governments' decision of creating the new Emirates with good faith some VERY FEW people of the Kano Emirate instigated a legal action challenging the constitutional powers of the Kano State House of Assembly to make laws within its legislative competence and the Governor to execute same within his executive powers vested in him by the Constitution of the Federal Republic of Nigeria 1999 (as amended).
Creation of additional Emirates has never constituted a threat to the development and well-being of people in other states of the federation why only in Kano such fears were expressed where it does not exist?
Now I came to appreciate the wisdom of former CJN Justice Dahiru Musdherper who mandated lawyers and judges to undertake extensive sociological courses in order to understand how the society works in promoting peaceful coexistence in the society more especially in a typical homogenous society like ours.
In view of this, we the Concerned People of the four New Emirates are solidly behind the Government and support our Emirs who always give us unrestricted access and listening ears without prolonged protocols and we urge the government to take the matter up for the continuous existence and sustenance of these new Emirates.
I finally pray that the Almighty Allah will continue to guide, protect and support the current administration under the able leadership of Governor Abdullahi Umar Ganduje and his Deputy Nasiru Yusuf Gawuna.
Usman Madobi is the chairman New Emirates Support Forum (NESF), Kano State
TCN creates Kano transmission region
Nasiru Yusuf
THE Transmission Company of Nigeria (TCN) has carved out a new Kano transmission region from the old Kaduna Region. 
KANO FOCUS reports that the newly established unit brings the number of TCN regional centres to 10.
The TCN believes the step will improve commercial activities in the state.
A statement issued by TCN General manager of Public Affairs Ndidi Mbah explained that the creation of the Kano Transmission Region became necessary owing to the rapid economic and industrial development being witnessed within Kano State and its environs, as well as the gradual implementation of TCN's strategic 'Nigerian Electricity Grid Maintenance, Expansion and Rehabilitation Programme (NEGMERP),' which has enabled the transmission company to complete some ongoing projects and increase the number of substations within that axis.
He said the  Kano Transmission Region had, under its supervision, one sub-regional office and several work centers, all housing 13 transmission substations (TS), including the Kumbotso TS, Dan Agundi TS, Dakata TS, Tamburawa TS, Kwanar Dangora TS, Wudil TS, Kankia TS, Katsina TS, Daura TS, Dutse TS, Hadejia TS, Azare TS, and Gagarawa TS.
The new Kano region currently according to the statement has ongoing transmission substation projects which when completed would further increase bulk transmission capacity in the new region.
The new Kano Transmission Region, the company said, would deepen operational efficiency within the region and enable its engineers to readily access and resolve technical issues within the new region.
Mbah explained that prior to the creation of the new Kano Region, major decisions had to be referred to Kaduna Region for directives, and the supply of materials was sometimes delayed due to logistic issues from Kaduna.
Mbah noted that the proximity of the new region would radically reduce downtime and eliminate time lost when materials had to be conveyed from the Kaduna Region.
DSS arrests singer accuse of blasphemy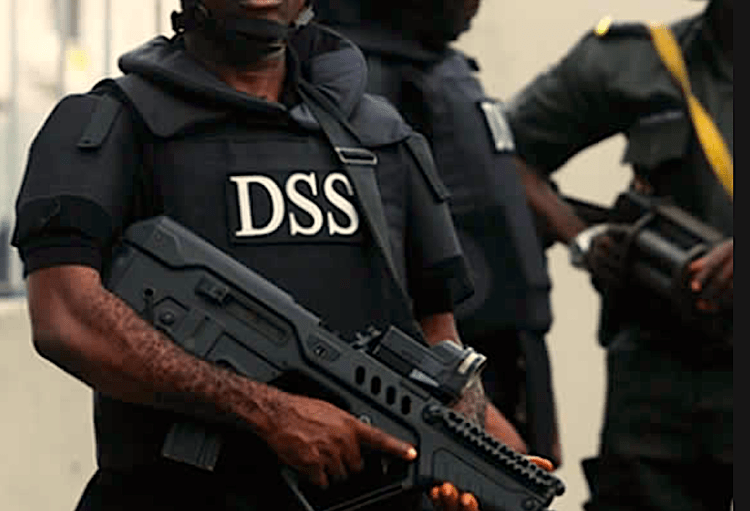 The Department of State Services have arrested another blasphemous singer, Ahmad Abdul, whose song was perceived to create chaos in Kano state.
KANO FOCUS reports that the Singer Ahmad Abdul was detained by the DSS because his free movement may likely cause violence reaction from Kano residents.
While in detention, Mr Abdul tender apology to entire Muslims, Kano state government and Islamic Scholars.
He told DSS operatives that he never thought that the song has violated Islamic teachings.
Commenting while witnessing the bail condition granted to Mr Abdul at the DSS Headquarters, Kano, the Executive Secretary of the Kano state Censorship Board Ismaila Naaba Afakallah recalled that he had received hundreds of petitions against the song from concerned citizens.
Afakallah said having realized the gravity of the song's blasphemy, he reported the singer to DSS who swung into action and arrested him at a Hotel where he was hiding for days.
Mr Abdul Father, Abdullahi Isa thanked the DSS for their timely response on the matter which saved possible outbreak of law and order.
Also in August last year, An upper Sharia court in the Hausawa Filin Hockey area of the state has found one Yahaya Sharif-Aminu guilty of committing blasphemy for a song he circulated via WhatsApp.
However, the appellate division of the High Court of Kano State had on January 21 quashed the death sentence passed on Mr Sharif-Aminu and freed him.
I'll not run for President – Muhammadu Sanusi II
Mukhtar Yahya Usman
The deposed Emir of Kano Malam Muhammadu Sunusi II says he is not interested in contesting for the presidency of Nigeria.
Kano Focus reports that Mr Sunusi revealed this at a Tijjnaniyya zikir held in Abuja on Thursday.
Muhammadu Sanusi said his current position as Tijjaniyya Khalifa in Nigeria is superior to the presidency.
The deposed Emir however said he is ready to help those he believe in their competence to win elections without his participation in politics.
"If we trust a candidate is out to serve the people, we will come out and help them.
"That is not joining politics but a civic duty to the nation and its citizens" Mr. Sanusi said.