Why we support New Kano Emirates
Usman Suleiman Sarki Madobi
Creation of new Emirates is not a new phenomenon in the history of Nigeria specifically in this democratic dispensation.
Emirates played and continue to play important roles in facilitating human-capital, infrastructural, socio-economic and educational developments in their respective Emirates.
In addition to development, Emirates give their people unique identity, attachment and a sense of belonging that makes them share their feelings in times of joy and sorrows.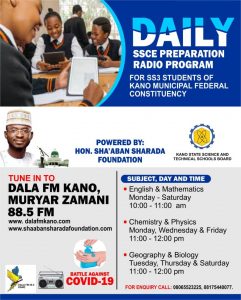 Emirates in our society are symbols of unity and strength that give people opportunities to decide and determine what they want and how to approach pressing issues that need urgent attentions of all.
NEW KANO EMIRATES: Do not destroy our 1,000 year old heritage
Just In: Ganduje signs emirate council bill, threatens to punish errant emirs
BREAKING: Again, Kano Assembly passes emirates bill without public hearing
Why Bichi deserves a first class emirate
Wherever there are multiple Emirates they tend to stimulate collaboration and cooperation to design what they want to achieve or face government or organizations with a common resolution on matters that affect their people to find lasting solution or deal with common problems.
Jigawa as a role model
Before the creation of Jigawa state there were multiple Emirates in Kano state which continue to develop and coexist with Kano Emirate but Kano enjoyed certain privileges that gave it advantages over others.
However, after the creation of Jigawa state the only Emirate that remains for Kano State succeeded in making Kano a single city where development programmes of the State and the Emirate were concentrated in the state capital which is the seat of the Emirate.
If we look at the Emirates carved from Kano that formed the present Jigawa state, each and every Emirate is developing hand-in-hand with the others where cooperation not competition is the cardinal principle in their coexistence.
Jigawa is not as big as Kano but has more prospective towns/cities compared with the big Kano due to the presence of different Emirates.
Hadejia, Gumel, Kazaure and Ringim are all fast developing cities of the state that coexist harmoniously with the Dutse Emirate that happened to be in the state capital.
More emirates; more development
Emirate headquarters play a vital role in bringing people together to discuss their peculiar needs and problems from educational, employment and infrastructural needs and challenges.
If we look at other states such as Bauchi, Yobe, Kebbi, Niger and Kaduna they all have many Emirates in their respective states. Those Emirates never constitute threats to each other or impediments to the state's development.
The recent creation of four additional Emirates (Bichi, Gaya, Karaye and Rano) is a welcome development which the people of these Emirates embraced with joy and happiness because they were brought closer to their Emirates to have direct access to their Emirs and have their listening ears at any time they wanted.
Recently, the former Governor of Kaduna State Ahmed Muhammad Makarfi created additional Emirates that led to the fragmentation of the big Emirates in the state, but instead of resisting the government, the people of the big Emirate displayed maturity of the highest order by accepting it as a development without challenging the constitutional powers of the state House of Assembly to validly make laws for the state within the territorial boundaries of the state and that of the Governor to execute the law.
Why only in Kano?
However, instead of accepting the governments' decision of creating the new Emirates with good faith some VERY FEW people of the Kano Emirate instigated a legal action challenging the constitutional powers of the Kano State House of Assembly to make laws within its legislative competence and the Governor to execute same within his executive powers vested in him by the Constitution of the Federal Republic of Nigeria 1999 (as amended).
Creation of additional Emirates has never constituted a threat to the development and well-being of people in other states of the federation why only in Kano such fears were expressed where it does not exist?
Now I came to appreciate the wisdom of former CJN Justice Dahiru Musdherper who mandated lawyers and judges to undertake extensive sociological courses in order to understand how the society works in promoting peaceful coexistence in the society more especially in a typical homogenous society like ours.
In view of this, we the Concerned People of the four New Emirates are solidly behind the Government and support our Emirs who always give us unrestricted access and listening ears without prolonged protocols and we urge the government to take the matter up for the continuous existence and sustenance of these new Emirates.
I finally pray that the Almighty Allah will continue to guide, protect and support the current administration under the able leadership of Governor Abdullahi Umar Ganduje and his Deputy Nasiru Yusuf Gawuna.
Usman Madobi is the chairman New Emirates Support Forum (NESF), Kano State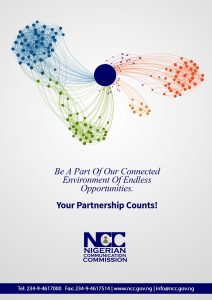 NCC clears doubts over 5G, COVID-19 and security
Nasiru Yusuf
The National Communication Commission says there is no correlation between 5G Technology and COVID-19.
The commission said the 5G is an advancement on today's 4G technology, designed to transform the world positively.
A statement sent to Kano Focus on Sunday by Director, Public Affairs Nigerian Communications Commission Henry Nkemadu, said there is no deployment of 5G in Nigeria at the moment. The NCC, back in November 2019, approved trial test for 5G for a period of three months, and the trial has been concluded and installation decommissioned.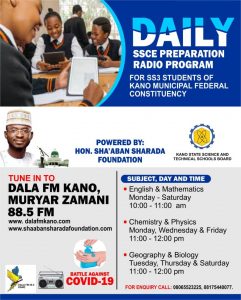 According to the statement the trial, was to study and observe any health or security challenges the 5G network might present. Relevant stakeholders, including members of the security agencies, were invited to participate during the trial.
The statement said the NCC will continue to maintain its policy of technology neutrality and will continue to encourage Service Providers to deploy the best technology that will meet the needs of the society in a secured and friendly manner.
The following are some Frequently Asked Questions :
1. What is 5G ?
Ans: 5G is a fifth generation of mobile technology which is an improvement on today's 4G technology with enhanced capabilities. The 5G technology provides the platform for new and emerging technologies such as Internet of Things (IoT), Artificial Intelligence (AI) and Big Data to improve the way we live and work.
2. Do we have 5G network in Nigeria now?
Ans: No. There is no 5G network in Nigeria at the moment. What we had was a trial test for 3 months which has since been concluded.
3. When are we expecting 5G in Nigeria?
Ans. No exact time frame but when conditions are right and all doubts are cleared.
4. Do we have spectrum for 5G in Nigeria?
Ans. Yes, particularly the millimetre wave spectrum from 24GHz and above are available.
5. Have we given out 5G spectrum to operators?
Ans. No. It will be auctioned at the appropriate time.
6. Are there 5G deployment around the world?
Ans. Yes, in countries like South Korea, China, USA, Germany and others since middle of 2019.
7. Is the radiation from 5G different from those of 2G, 3G and 4G?
Ans. No, they all belong to the same class of non-ionizing radiation.
8. Who is going to Allocate spectrum for 5G in Nigeria?
Ans. The National Frequency Management Council (NFMC) Chaired by the Honourable Minister of Communications and Digital Economy has the responsibility for allocating bulk spectrum for various services.
9. Should I be concerned about 5G technology?
Ans. No, nothing to worry about. Safety and human health are top priority in the design and deployment of 5G.
10. What are the benefits of 5G ?
Ans. 5G technology will transform the world by connecting everything with everybody. It will create millions of jobs, it will add billions of dollars to the economy (GDP), and can solve some of our problems such as insecurity and improve governance and efficiency in the society.
11. Is 5G causing CORONAVIRUS or COVID-19?
Ans. No, there is no link whatsoever between 5G and CORONAVIRUS or COVID-19.
12. Should I ignore all the negative narratives I am hearing about 5G ?
Ans. No, but rely on information from world standards making bodies such as WHO, ITU, IEEE and industry experts for advice when in doubt.
13. Is there standard limit set for Radiation from mobile devices?
Ans. Yes, there is radiation emission limits set by the International Commission for Non-ionizing Radiation Protection (ICNIRP) below which the radiation is considered safe for humans.
14. Are the mobile network operators in Nigeria conforming to the Radiation emissions limits?
Ans. Yes, the NCC has been regularly conducting measurements of radiation emissions from base stations across the country and they are all well below the set limits.
15. Is 5G same as fibre cable?
Ans. No, fibre cable is a terrestrial technology for broadband that existed for decades while 5G is a new mobile technology for enhanced quality of service as explained in Question 1 above.
16. Are there other sources of radiation apart from mobile base stations?
Ans. Yes, there are other sources of radiation which include television stations, radio broadcast stations, wifi and so on. They all belong to the class of radiation considered to be safe for humans when operated below the set limits.
17. Who owns 5G?
Ans. 5G is not owned by anybody but collection of technologies, standards and processes agreed at the international level by standards-making bodies.
18. Has NCC issued licenses for 5G in Nigeria?
Ans. No, NCC has not issued any licence for 5G in Nigeria. NCC is technology-neutral as such we don't license technology but assigns spectrum to operators for deployment of any service when allocated by NFMC.
19. Why are some operators rolling out fibre during the lockdown period?
Ans. As a result of the lockdown, the amount of voice and data usage has increased by huge amounts and there is need to expand the network to provide optimum quality of service to users sitting at home. Telecom is also critical for information dissemination during the lockdown.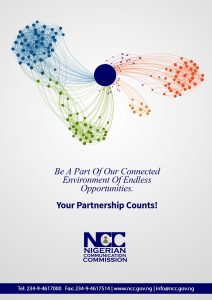 Opinion: Kano's shoddy border closure: A personal experience
By Rauf Musa
I took a very important trip to Kano on Saturday, April 4, 2020 and in the course of this trip I observed some anomalies in the way security and health officials implement the movement restriction directive issued by the Kano state government, to prevent the spread of the coronavirus (COVID-19).
Despite all the media hype Governor Abdullahi Umar Ganduje created last week, when he was captured on video turning back a truckload of travelers coming into Kano, the state remains largely insecure and porous.
It seems that Kariya village, about 75 kilometers to the entry point to Kano state, is the only point where travelers coming from Kaduna axis are stopped for checks, just before Kwanar Dangora.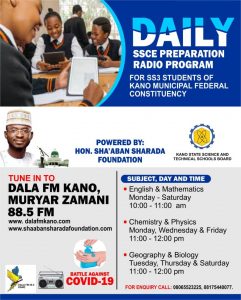 On that particular spot are personnel of the police, Civil defence, Kano Road Traffic Agency (KAROTA) and some health workers. The place was very chaotic and disorganized.
Even though these agents are doing their best to do their jobs, nothing suggests that travelers could not come into Kano.
Drivers of commercial vehicles simply drop their passengers before reaching the check point, where motorcycle riders are readily waiting to pick them and cross the checkpoint with them.
Thereafter, the travelers would simply rejoin their respective vehicles and proceed with their trip right into the heart of the city, with brazen impunity.
At the checkpoint, I noticed only ONE health worker, who appeared to be overwhelmed and confused as he tried to check the body temperature of a horde of travelers.
As for drivers of trailers and articulated vehicles, they pass freely without undergoing any checks!  These vehicles mostly carry non-essential items such as building materials.
The entire scene depicts total derailment from what was intended to be achieved.
From that village, travelers continue their movement freely into Kano without any other checkpoint. It was business as usual.
Even though, to this moment, there was no recorded outbreak of the COVID-19 in our dear state, but there is absence of vigorous campaign in the media on the looming danger in our horizon.
Our people need rigorous sensitisation and awareness on COVID 19 pandemic, at least on basic precautions.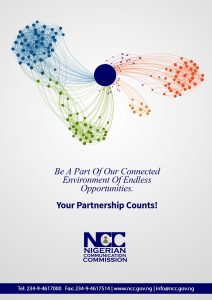 NCC alerts Nigerians on fake website advertising fraudulent internet claims
Nasiru Yusuf
The Nigerian Communications Commission (NCC) has caution telecoms consumers on the fraudulent message being spread on the internet by a fraudulent website.
A statement issued by the Deputy Manager Online Media and Special Publication, NCC, Kunle Azeez said the fake website (https://covid-19-fg-grant.blogspot.com/?=1) is asking Nigerian citizens to apply for a free internet bundle ostensibly being given by the Nigerian government in collaboration with NCC.
"Nigerian government, in collaboration with NCC, is offering all Nigerian citizens up to 20GB of data to stay at home and get up-to-date information in a bid to counter the spread of COVID-19. All Nigeria citizens are entitled to free Internet connection to stay at home safely and enjoy the Internet in a bid to control the spread of COVID-19. The free Internet package is available to everyone starting from Friday, 27th March, 2020," the deceptive website claims in its message.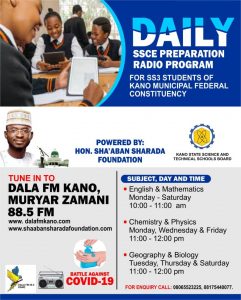 "The website suspiciously asks Nigerians to apply for the free Internet by clicking a web link, which automatically takes them to a webpage with a dialogue box where they are expected to fill in their bio data and other demographics.
The NCC stated that neither the Nigerian government nor the Commission has issued such a message to Nigerian citizens.
The Commission strongly advised Nigerians and all telecom consumers to beware of this fraudulent, false and spurious claim. The general public should discountenance the falsehood which has gained traction by the rise in tempo of its circulation.
The NCC cautioned that the message should be disregarded in its entirety as the said website is a sham and a total deception to dupe Nigerians of their hard-earned money, and to harness personal data for fraudulent purposes.
Consistent with the consumer-centric policy of NCC, the Commission wishes to sensitise Nigerians to the antics of cyber criminals, who will want to take advantage of this challenging period of a rampaging pandemic, and the stay-at-home directive of the government to scam telecom consumers and the general public.
The NCC, therefore, uses this opportunity to reiterate its commitment towards deepening access to telecoms services and its dedication to strengthening the protective measures it has instituted to safeguard the rights of over 128 million internet users across mobile networks in Nigeria.