Nigeria's democratic backsliding
By Aminu Ali
Freedom of speech is one of the cardinal pillars of democracy and an accelerator of transition to democratic consolidation.
But in Nigeria, free speech is routinely being threatened.
For instance, the incessant and flagrant clampdown on activists, journalists and preachers who are bold enough to call out the downright incompetence, impunity and cluelessness of those who lead them is quite alarming.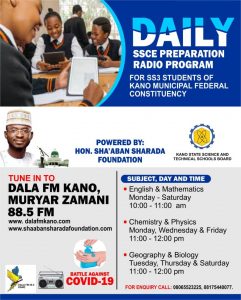 Some of them are being harassed and intimidated, others are detained for several months without trial or are being denied bail even after securing an order from a court of competent jurisdiction.
Freedom of expression, rights to lawful assembly and peaceful protest are inalienable as they are guaranteed by the Constitution of the Federal Republic of Nigeria and the United Nations' Universal Declaration of Human Rights.
Digital identity program will enhance security in Nigeria–Shamsuddeen
Reflections on Nigeria's Elections
'Why youth unemployment is rife in Nigeria'
But while pro-government protesters are given the freedom to conduct their rallies, those oppose to its unpopular policies are being suppressed using state security apparatuses.
As Rosa Luxemburg aptly argues "freedom only for the members of the government, only for the members of the Party…. is no freedom at all. Freedom is always the freedom of the dissenters."
An unrepentant fascist
As Buhari's government intensifies its efforts to gag dissent, concerns about the shrinking of civic space and heightened risk of democratic regression are becoming more and more pronounced. This is evident in the scale of public outrage that trailed the illegal detention of the organizers of the #RevolutionNow, Omoyele Sowere and Bakare Mandate.
When civil rights are denied, accountability in governance is well-nigh impossible and, consequently, politics of irresponsibility prevails and the nation plunges into dictatorship.
Therefore, Nigerians need to be more vigilant in averting the seeming erosion of civic space and subversion of democratic norms. If we remain acquiescent, despondent or complacent in the face of ceaseless assaults on our civil rights, our rulers will become bolder in wrecking the ideals upon which democracy is built.
In 1983, Major General Buhari (as he was then known) overthrew a democratically elected government.
The military government he formed became notorious for promulgation of draconian and repressive laws, such as the infamous Decree 4, which criminalized dissent.
Nigerians forgave his heinous act and elected him as their civilian president.
Alas, the brazen violations of civil and democratic rights and the wanton disregard for the rule of law under Buhari's watch give Nigerians the impression that he is an unrepentant fascist.
The overt endorsement of the Social Media Bill by the APC-led government is also a manifestation of its anti-democratic posture. In his inaugural speech in May 29, 2015 president Buhari acknowledged the role played by the social media in securing his election victory.
'Why Nigerian doctors prefer working abroad'
Surprisingly, however, the government he leads is now unwilling to tolerate the censure his predecessor was subjected to by the same media he praised not quite long ago!
Rule of law under threat
Selective obedience to court order is now a commonplace in Nigeria. Governments swiftly obey orders that suit them while ignoring those that do not.
For example, when the Code of Conduct Tribunal granted an order to President Buhari to suspend the former Chief Justice of Nigeria, Walter Onnoghen, he happily implemented the order.
But when courts ordered for the release of Sowere and the leader of Islamic Movement in Nigeria, El-zakzaky, the same government has blatantly refused to comply!
What this means is that the State has now become a promoter of lawlessness.
The principle of separation of power is increasingly being threatened.
The legislature has been compromised; it is a bunch of yes boys of the Presidency.
Executive bills are being passed by lawmakers without robust debates and, worse still, sometimes even before they are privy to its content.
In essence, the legislature is seemingly a mere rubber stamp.
The judiciary is also not spared: intimidation of judges, disregard for court order and desecration of court are the order of the day. When the independence of these organs is undermined through whatever means, executive recklessness prevails.
Sham elections
The integrity of our electoral process is rapidly diminishing.
As I argued elsewhere, "voter suppression, ballot snatching and stuffing, vote-buying, violence, militarization of polls, among other forms of irregularities and malpractices, have become the defining features of our elections."
The outcome of polls is not determined by popular vote. Consequently, elections no longer provide opportunities for the electorate to humiliate leaders who have under-performed.
In other words, those who have performed abysmally can secure reelection as long as they have control over security agents and possess money to hire thugs and buy votes.
Politics of brinksmanship is pervasive in Nigeria, largely because holding political offices is the most lucrative occupation, as holders have unfettered access to public purses.
And since we have no viable system of accountability, they brazenly plunder our collective patrimony, often without any serious consequences.
Therefore, struggles to capture and retain political office become a do or die affair.
More worrisomely, this politics of brinksmanship has made democratic consolidation difficult and, worse still, is aggravating democratic backsliding.
Poor economic management adversely effects transition to democratic consolidation.
From the foregoing analyses, one thing is very clear: Nigeria is experiencing what Nancy Bermeo calls democratic backsliding. This is driven by abuse of civil and democratic rights; disregard for the rule of law; weakened independence of the legislature and judiciary; decline in the integrity of electoral process and politics of brinksmanship; poor management of the country's economy and imposition of unpopular/anti-poor policies, which makes the democracy unbeneficial to the toiling Nigerians.
The dwindling living condition of Nigerians, which is occasioned by imposition of neo-liberal and anti-poor policies, has become horrible.
Withdrawal of subsidies, devaluation of naira, increase in taxes and their attendant consequences on the cost of living, declined investments in social services – such as education, health, portable water and electricity – have not only denied us the dividend of democracy but have deepened the crises that pose existential threat to the country's corporate existence.
Nigerian universities will never reach world class – IBK
Nigeria is gradually getting enmeshed in debt crisis.
According to the African Development Bank (AfDB), 50% of the country's revenue goes to debt servicing.
Also, a Premium Times investigation shows that a quarter of the 2020 budget will go to debt servicing.
Yet, Nigerian government has continued to borrow.
It's unthinkable that while the government claims that it has recovered looted funds, blocked leakages and expanded our revenue base, it has continued to borrow money to carry out its obligations. One of the terrible consequences of this over borrowing is that the county is left with little resources to invest in the provision of essential social services.
From the foregoing analyses, one thing is very clear: Nigeria is experiencing what Nancy Bermeo calls democratic backsliding. This is driven by abuse of civil and democratic rights; disregard for the rule of law; weakened independence of the legislature and judiciary; decline in the integrity of electoral process and politics of brinksmanship; poor management of the country's economy and imposition of unpopular/anti-poor policies, which makes the democracy unbeneficial to the toiling Nigerians.
Aminu Ali wrote from the Department of Sociology, Bayero University, Kano. He can be reached via email aminuali@yahoo.com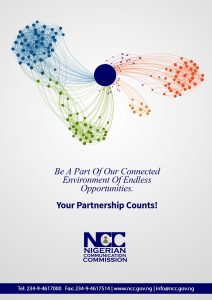 Opinion: Kano's shoddy border closure: A personal experience
By Rauf Musa
I took a very important trip to Kano on Saturday, April 4, 2020 and in the course of this trip I observed some anomalies in the way security and health officials implement the movement restriction directive issued by the Kano state government, to prevent the spread of the coronavirus (COVID-19).
Despite all the media hype Governor Abdullahi Umar Ganduje created last week, when he was captured on video turning back a truckload of travelers coming into Kano, the state remains largely insecure and porous.
It seems that Kariya village, about 75 kilometers to the entry point to Kano state, is the only point where travelers coming from Kaduna axis are stopped for checks, just before Kwanar Dangora.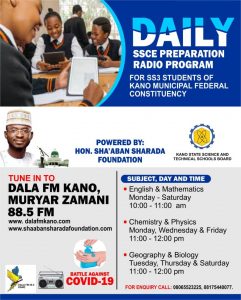 On that particular spot are personnel of the police, Civil defence, Kano Road Traffic Agency (KAROTA) and some health workers. The place was very chaotic and disorganized.
Even though these agents are doing their best to do their jobs, nothing suggests that travelers could not come into Kano.
Drivers of commercial vehicles simply drop their passengers before reaching the check point, where motorcycle riders are readily waiting to pick them and cross the checkpoint with them.
Thereafter, the travelers would simply rejoin their respective vehicles and proceed with their trip right into the heart of the city, with brazen impunity.
At the checkpoint, I noticed only ONE health worker, who appeared to be overwhelmed and confused as he tried to check the body temperature of a horde of travelers.
As for drivers of trailers and articulated vehicles, they pass freely without undergoing any checks!  These vehicles mostly carry non-essential items such as building materials.
The entire scene depicts total derailment from what was intended to be achieved.
From that village, travelers continue their movement freely into Kano without any other checkpoint. It was business as usual.
Even though, to this moment, there was no recorded outbreak of the COVID-19 in our dear state, but there is absence of vigorous campaign in the media on the looming danger in our horizon.
Our people need rigorous sensitisation and awareness on COVID 19 pandemic, at least on basic precautions.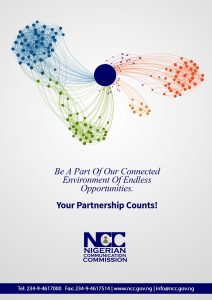 NCC alerts Nigerians on fake website advertising fraudulent internet claims
Nasiru Yusuf
The Nigerian Communications Commission (NCC) has caution telecoms consumers on the fraudulent message being spread on the internet by a fraudulent website.
A statement issued by the Deputy Manager Online Media and Special Publication, NCC, Kunle Azeez said the fake website (https://covid-19-fg-grant.blogspot.com/?=1) is asking Nigerian citizens to apply for a free internet bundle ostensibly being given by the Nigerian government in collaboration with NCC.
"Nigerian government, in collaboration with NCC, is offering all Nigerian citizens up to 20GB of data to stay at home and get up-to-date information in a bid to counter the spread of COVID-19. All Nigeria citizens are entitled to free Internet connection to stay at home safely and enjoy the Internet in a bid to control the spread of COVID-19. The free Internet package is available to everyone starting from Friday, 27th March, 2020," the deceptive website claims in its message.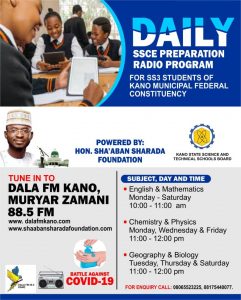 "The website suspiciously asks Nigerians to apply for the free Internet by clicking a web link, which automatically takes them to a webpage with a dialogue box where they are expected to fill in their bio data and other demographics.
The NCC stated that neither the Nigerian government nor the Commission has issued such a message to Nigerian citizens.
The Commission strongly advised Nigerians and all telecom consumers to beware of this fraudulent, false and spurious claim. The general public should discountenance the falsehood which has gained traction by the rise in tempo of its circulation.
The NCC cautioned that the message should be disregarded in its entirety as the said website is a sham and a total deception to dupe Nigerians of their hard-earned money, and to harness personal data for fraudulent purposes.
Consistent with the consumer-centric policy of NCC, the Commission wishes to sensitise Nigerians to the antics of cyber criminals, who will want to take advantage of this challenging period of a rampaging pandemic, and the stay-at-home directive of the government to scam telecom consumers and the general public.
The NCC, therefore, uses this opportunity to reiterate its commitment towards deepening access to telecoms services and its dedication to strengthening the protective measures it has instituted to safeguard the rights of over 128 million internet users across mobile networks in Nigeria.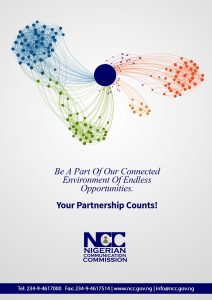 No licence has been issued for 5G in Nigeria – Pantami
Nasiru Yusuf
The Minister of Communications and Digital Economy Dr Isa Ali Ibrahim Pantami says the federal government has not granted the fifth generation (5G) license to any telecoms operators in Nigeria.
In a statement sent to KANO FOCUS on Saturday, Mr Pantami said no license has been issued for the deployment of 5G in the country.
The minister noted that as chairman of the National Frequency Management Council (NFMC), the council has not deliberated on or released any bulk frequency spectrum for the deployment of 5G.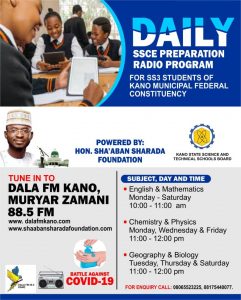 He recalled that a 3-month study trial has commenced on the 25th of November, 2019 in order to critically review and study the health and security implications of deploying 5G in Nigeria.
"As part of the study trial process, I directed the Nigerian Communications Commission (NCC) to ensure that a team of experts, security agencies and other stakeholders fully participate in the trial process and my office also invited these agencies to participate in the trial; and the trial process has been concluded and the study and reporting process is currently ongoing.
"His Excellency, President Muhammadu Buhari, GCFR, places a premium on the welfare, health and security of Nigerians. As such, our desire for technological advancement will never be at the expense of the health and welfare of our citizens," he assured.
Mr Pantami revealed that he has directed the NCC to engage citizens on any questions or concerns they may have regarding 5G, as government will not act on the speculations only, but rather we will take an informed decision on 5G after due consultation with experts and the public.
The minister assured Nigerians that government will always take the welfare, health and security of the public into account while considering the deployment of any technology.