Nigeria's democratic backsliding
By Aminu Ali
Freedom of speech is one of the cardinal pillars of democracy and an accelerator of transition to democratic consolidation.
But in Nigeria, free speech is routinely being threatened.
For instance, the incessant and flagrant clampdown on activists, journalists and preachers who are bold enough to call out the downright incompetence, impunity and cluelessness of those who lead them is quite alarming.
Some of them are being harassed and intimidated, others are detained for several months without trial or are being denied bail even after securing an order from a court of competent jurisdiction.
Freedom of expression, rights to lawful assembly and peaceful protest are inalienable as they are guaranteed by the Constitution of the Federal Republic of Nigeria and the United Nations' Universal Declaration of Human Rights.
Digital identity program will enhance security in Nigeria–Shamsuddeen
Reflections on Nigeria's Elections
'Why youth unemployment is rife in Nigeria'
But while pro-government protesters are given the freedom to conduct their rallies, those oppose to its unpopular policies are being suppressed using state security apparatuses.
As Rosa Luxemburg aptly argues "freedom only for the members of the government, only for the members of the Party…. is no freedom at all. Freedom is always the freedom of the dissenters."
An unrepentant fascist
As Buhari's government intensifies its efforts to gag dissent, concerns about the shrinking of civic space and heightened risk of democratic regression are becoming more and more pronounced. This is evident in the scale of public outrage that trailed the illegal detention of the organizers of the #RevolutionNow, Omoyele Sowere and Bakare Mandate.
When civil rights are denied, accountability in governance is well-nigh impossible and, consequently, politics of irresponsibility prevails and the nation plunges into dictatorship.
Therefore, Nigerians need to be more vigilant in averting the seeming erosion of civic space and subversion of democratic norms. If we remain acquiescent, despondent or complacent in the face of ceaseless assaults on our civil rights, our rulers will become bolder in wrecking the ideals upon which democracy is built.
In 1983, Major General Buhari (as he was then known) overthrew a democratically elected government.
The military government he formed became notorious for promulgation of draconian and repressive laws, such as the infamous Decree 4, which criminalized dissent.
Nigerians forgave his heinous act and elected him as their civilian president.
Alas, the brazen violations of civil and democratic rights and the wanton disregard for the rule of law under Buhari's watch give Nigerians the impression that he is an unrepentant fascist.
The overt endorsement of the Social Media Bill by the APC-led government is also a manifestation of its anti-democratic posture. In his inaugural speech in May 29, 2015 president Buhari acknowledged the role played by the social media in securing his election victory.
'Why Nigerian doctors prefer working abroad'
Surprisingly, however, the government he leads is now unwilling to tolerate the censure his predecessor was subjected to by the same media he praised not quite long ago!
Rule of law under threat
Selective obedience to court order is now a commonplace in Nigeria. Governments swiftly obey orders that suit them while ignoring those that do not.
For example, when the Code of Conduct Tribunal granted an order to President Buhari to suspend the former Chief Justice of Nigeria, Walter Onnoghen, he happily implemented the order.
But when courts ordered for the release of Sowere and the leader of Islamic Movement in Nigeria, El-zakzaky, the same government has blatantly refused to comply!
What this means is that the State has now become a promoter of lawlessness.
The principle of separation of power is increasingly being threatened.
The legislature has been compromised; it is a bunch of yes boys of the Presidency.
Executive bills are being passed by lawmakers without robust debates and, worse still, sometimes even before they are privy to its content.
In essence, the legislature is seemingly a mere rubber stamp.
The judiciary is also not spared: intimidation of judges, disregard for court order and desecration of court are the order of the day. When the independence of these organs is undermined through whatever means, executive recklessness prevails.
Sham elections
The integrity of our electoral process is rapidly diminishing.
As I argued elsewhere, "voter suppression, ballot snatching and stuffing, vote-buying, violence, militarization of polls, among other forms of irregularities and malpractices, have become the defining features of our elections."
The outcome of polls is not determined by popular vote. Consequently, elections no longer provide opportunities for the electorate to humiliate leaders who have under-performed.
In other words, those who have performed abysmally can secure reelection as long as they have control over security agents and possess money to hire thugs and buy votes.
Politics of brinksmanship is pervasive in Nigeria, largely because holding political offices is the most lucrative occupation, as holders have unfettered access to public purses.
And since we have no viable system of accountability, they brazenly plunder our collective patrimony, often without any serious consequences.
Therefore, struggles to capture and retain political office become a do or die affair.
More worrisomely, this politics of brinksmanship has made democratic consolidation difficult and, worse still, is aggravating democratic backsliding.
Poor economic management adversely effects transition to democratic consolidation.
From the foregoing analyses, one thing is very clear: Nigeria is experiencing what Nancy Bermeo calls democratic backsliding. This is driven by abuse of civil and democratic rights; disregard for the rule of law; weakened independence of the legislature and judiciary; decline in the integrity of electoral process and politics of brinksmanship; poor management of the country's economy and imposition of unpopular/anti-poor policies, which makes the democracy unbeneficial to the toiling Nigerians.
The dwindling living condition of Nigerians, which is occasioned by imposition of neo-liberal and anti-poor policies, has become horrible.
Withdrawal of subsidies, devaluation of naira, increase in taxes and their attendant consequences on the cost of living, declined investments in social services – such as education, health, portable water and electricity – have not only denied us the dividend of democracy but have deepened the crises that pose existential threat to the country's corporate existence.
Nigerian universities will never reach world class – IBK
Nigeria is gradually getting enmeshed in debt crisis.
According to the African Development Bank (AfDB), 50% of the country's revenue goes to debt servicing.
Also, a Premium Times investigation shows that a quarter of the 2020 budget will go to debt servicing.
Yet, Nigerian government has continued to borrow.
It's unthinkable that while the government claims that it has recovered looted funds, blocked leakages and expanded our revenue base, it has continued to borrow money to carry out its obligations. One of the terrible consequences of this over borrowing is that the county is left with little resources to invest in the provision of essential social services.
From the foregoing analyses, one thing is very clear: Nigeria is experiencing what Nancy Bermeo calls democratic backsliding. This is driven by abuse of civil and democratic rights; disregard for the rule of law; weakened independence of the legislature and judiciary; decline in the integrity of electoral process and politics of brinksmanship; poor management of the country's economy and imposition of unpopular/anti-poor policies, which makes the democracy unbeneficial to the toiling Nigerians.
Aminu Ali wrote from the Department of Sociology, Bayero University, Kano. He can be reached via email aminuali@yahoo.com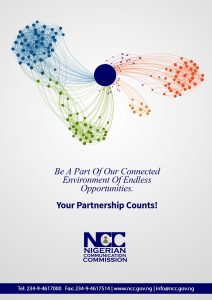 Kano records 1,114 cases of gender based violence in 2019
Nasiru Yusuf
The Kano state sexual referral centre, Waraka, has recorded 1,114 sexual and gender based violence in 2019, according to the state's chief judge Nura Sagir.
Justice Sagir revealed this on Monday during the public sitting of the special investigation panel on sexual and gender based violence organised by National Human Rights Commission (NHRC) for North West geo-political zone, held in Kano.
The chief judge, represented by Maryam Sabo, said the judiciary has treated 194 sexual and gender based cases in 2019.
He also assured speedy trial and severe punishment for perpetrators of sexual violence to serve as deterrent to others.
According to him, all hands must be on deck to address menace of sexual and gender based violence.
In his address, the Executive Secretary of National Human Right Commission, Tony Ojukwu, said the panel was constituted to hear complaints and investigate alleged violation of human rights by individuals, security agencies and other law enforcement agencies.
Other mandate of the panel according to him is to identify victims of violation and abuse and make recommendations for further action including prosecution, disciplinary proceedings and damages.
Mr Ojukwu recalled that, the panel was constituted as a result of complaint received, where armed security personnel led by Abuja Environmental Protection Board under the auspices of the FCT Joint Task Force raided night clubs and the streets of Abuja.
He observed that, although about 71 women accused of prostitution were arrested in the raids, no men were arrested for committing similar offence.
The Executive Secretary noted that, members of the panel were carefully selected to represent diverse interests of the society. They include academics, gender experts, civil society and professional groups.
"So far the panel has received 114 complaints and memo across 6 geopolitical zones, with South East accounting for the highest number of 35, representing 30% of the total complaints received. North Central accounts for 19; North West has twelve; South South has 26; South West 15 and North East 4.
"The commission has completed its sitting in Abuja, Lagos and Owerri, and has recorded success stories already where victims of SGBV and other members of the public who submitted memorandum and complaints were heard in close chambers," Mr Ojukwu said.
He noted that, the essence of the public sitting is to check the scourge of sexual and gender based violence in Nigeria and provide opportunities for fair hearing to both complainants and alleged violators of human rights.
Also speaking the executive chairman of Kano state Public Complaints and Anti Corruption Commission (PCACC) Muhyi Rimingado said over 30 percent of over 7,000 cases treated the Commission, were human rights related.
He noted that human rights abuses is so alarming in public and private institutions more especially sexual and gender based violence.
The Kano state ombudsman said many victims of sexual abuses are suffering in silence due to stigmatization and cultural values.
The public sitting continued in private after the opening ceremony.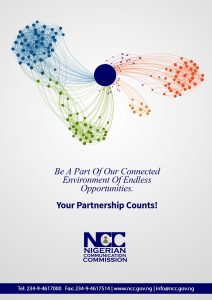 Pantami tasks NCC to get rid of 'improperly-registered' SIM cards
Nasiru Yusuf
The Minister of Communications and Digital Economy, Dr. Isa Ali Pantami has directed the new Chairman, Board of Commissioners of the Nigerian Communications Commission (NCC), Professor Adeolu Akande to purge the industry of improperly-registered Subscriber Identification Module (SIM) cards.
Dr Pantami also charged the NCC to develop regulations on the number of SIM cards an individual or organisation can have at any particular time, as well as ensure seamless integration of SIM data with the national database of the National Identity Management Commission (NIMC).
Dr Pantami said this on Thursday during the swearing-in ceremony for Mr Akande, who is representing the South West zone, as the chairman of NCC Board of Commissioners, and Chief Uche Onwude, the commissioner representing the South-East zone.
The event took place at the Minister's office in Abuja.
Mr Pantami gave the new chairman a marching order to hit the ground running by providing necessary direction for effective regulation of the telecoms industry in Nigeria.
He said: "The NCC board must hit the ground running. There is no time for celebrations now and no time for honeymoon. We would congratulate the NCC board after you must have completed your tenure with resounding successes and achievements that have positive impact on Nigerians."
Meanwhile, Mr Akande, who spoke after taking his oath of office, assured of his readiness to work with other members of the Board and Management team of the Commission to exceed expectation in providing quality directions for effective regulation of the nation's telecommunications industry.
Mr Akande, who had served as chairman of the board of the National Information Technology Development Agency (NITDA) before his present appointment, said there is no doubt that the NCC, as the nation's telecom regulator, has a major role to play in the development of the Nigerian economy, especially in the area of effective regulation that can bring efficiency across sectors.
He said: "We want to thank everybody who has been with us since our nomination by the President in the last two months. There is no doubt that NCC has a major role to play in our national life at this time, especially in the area of security.
"For instance, many people on the street believe that security of lives and property will be bolstered once the NCC is able to properly address issues connected to Subscriber Identification Module (SIM) registration because we would have helped to resolve a critical percentage of our security issue significantly.
"I know our minister is someone, who normally sets high expectations and standards. I have worked with him at NITDA and I know he is somebody who normally expects the best from his team. To this end, I give you the commitment of the board and management of the NCC to work together to meet and exceed expectations".
Who is Professor Adeolu Akande?
Mr Akande is a professor of political science and notable scholar of media and politics. He was nominated by President Muhammadu Buhari as Chairman of the NCC Board on December 23, 2019.
He was subsequently confirmed on February 5, 2020 by the Senate, the upper chamber of Nigeria's federal bicameral legislature.
With the swearing-in of Akande and Onwude, the NCC now has a fully-constituted board of commissioners as stipulated in the Nigerian Communications Act (NCA), 2003, and all the six geopolitical zones are represented on the Board.
While giving the Vote of Thanks, Prof. Umar, the Executive Vice Chairman and Chief Executive Officer of NCC, expressed the Commission's gratitude to the Minister for his continuous support to the Commission and requested the minister to kindly convey the Commission's appreciation to the President for "ensuring that we now have the full complement of the NCC board members."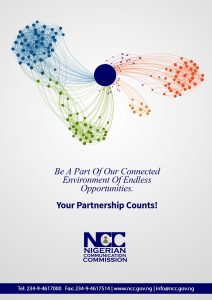 Woman, 4 girls die in pit while excavating sand in Kano
By Abubakar Abdulkadir Dangambo.
A woman and four children died in Dauni village of Minjibir local government area of Kano state while excavating sand following the collapse of the tunnel from which they were conducting the activity.
KANO FOCUS reports that the accident occurred on Thursday.
Spokesperson of the Kano State Fire Service, Malam Sai'idu Mohammed, identified the victims as Sa'ida Lawwali, 32, Dije Shu'aibu, 8; Hadiza Shu'aibu, 12; Nana Idris, 12; and Wasila Nuhu, 13.
He added that a 5 -year old boy Ibrahim Shuaibu was rescued from the site with injuries along with other survivors.
Mr Mohammed said most of the survivors sustained serious injuries in the accident and are currently receiving treatment.
According to him, the accident occurred on Thursday at about 2.45 pm at Ramin Farar Kasa in the village when the victims were excavating white sand used for make-up powder.
"We received a distress call on Thursday afternoon from Dauni village through one Malam Danlami Murtala at about 02:45 pm that a heap of sand has trapped six people, who were digging sand.
"Upon receiving the information, we quickly dispatched our firemen and a fire engine to the scene of the incident. We made frantic efforts to rescue the victims but we were only able to successfully rescue the little boy of about four years old, who was found alive," Mr Mohammed told reporters.
He said bodies of the victims have been handed over to the village head of Dauni, Alhaji Bello Rabi'u for burial.
A resident of the area, Zakari Ya'u Sanbauna said the victims usually visited the site to extract a particular variety of sand that is used to produce makeup powder for women.
"They usually take the sand to Kano city, they are very popular in the village, this is a sad incident for us because it has never happened before," Mr Sanbauna added.
Another resident Abdulkadir Hassan, called on government to regulate sand excavation and mining activities in the area through training on safety standards.