Nigeria's democratic backsliding
By Aminu Ali
Freedom of speech is one of the cardinal pillars of democracy and an accelerator of transition to democratic consolidation.
But in Nigeria, free speech is routinely being threatened.
For instance, the incessant and flagrant clampdown on activists, journalists and preachers who are bold enough to call out the downright incompetence, impunity and cluelessness of those who lead them is quite alarming.
Some of them are being harassed and intimidated, others are detained for several months without trial or are being denied bail even after securing an order from a court of competent jurisdiction.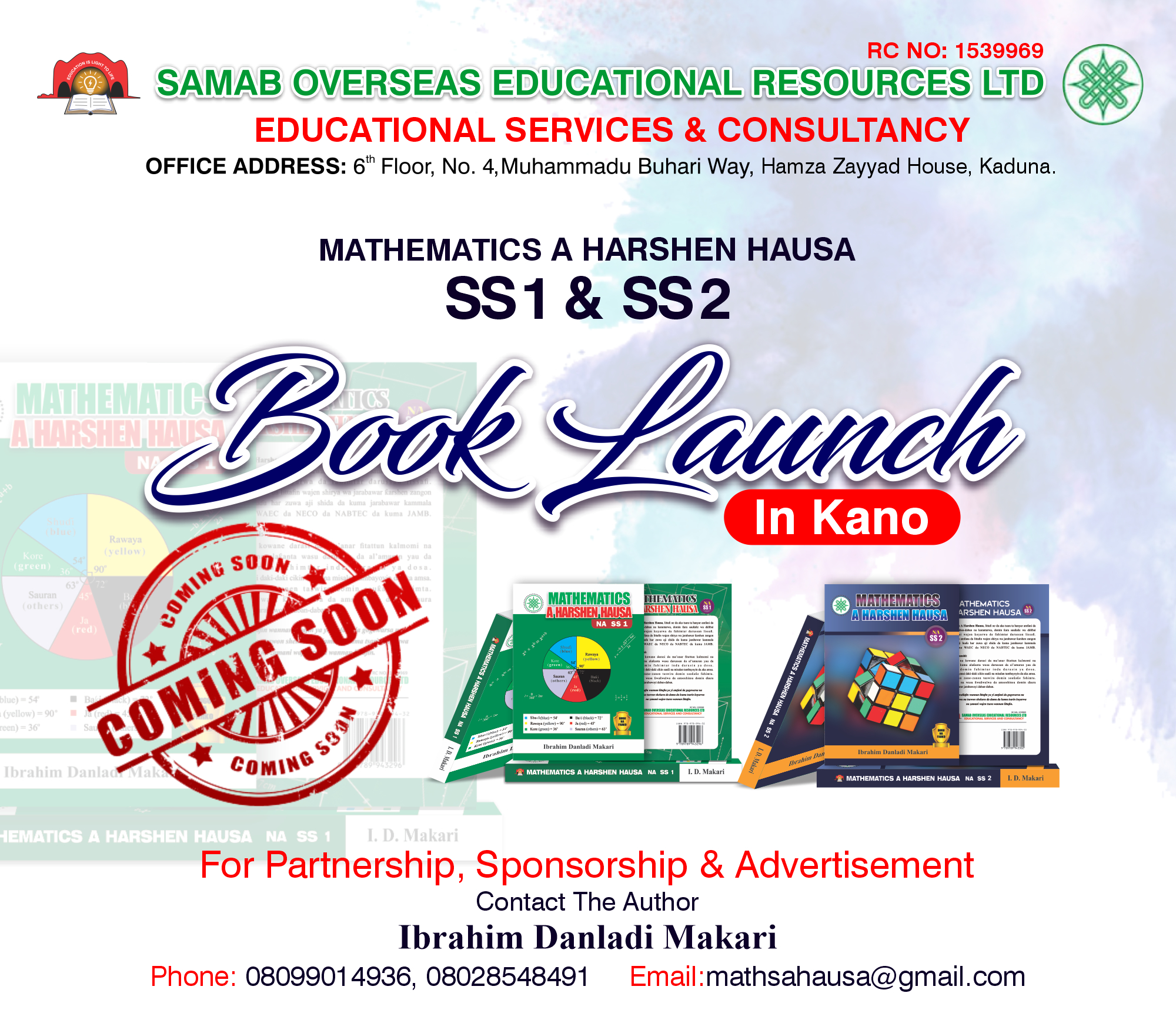 Freedom of expression, rights to lawful assembly and peaceful protest are inalienable as they are guaranteed by the Constitution of the Federal Republic of Nigeria and the United Nations' Universal Declaration of Human Rights.
Digital identity program will enhance security in Nigeria–Shamsuddeen
Reflections on Nigeria's Elections
'Why youth unemployment is rife in Nigeria'
But while pro-government protesters are given the freedom to conduct their rallies, those oppose to its unpopular policies are being suppressed using state security apparatuses.
As Rosa Luxemburg aptly argues "freedom only for the members of the government, only for the members of the Party…. is no freedom at all. Freedom is always the freedom of the dissenters."
An unrepentant fascist
As Buhari's government intensifies its efforts to gag dissent, concerns about the shrinking of civic space and heightened risk of democratic regression are becoming more and more pronounced. This is evident in the scale of public outrage that trailed the illegal detention of the organizers of the #RevolutionNow, Omoyele Sowere and Bakare Mandate.
When civil rights are denied, accountability in governance is well-nigh impossible and, consequently, politics of irresponsibility prevails and the nation plunges into dictatorship.
Therefore, Nigerians need to be more vigilant in averting the seeming erosion of civic space and subversion of democratic norms. If we remain acquiescent, despondent or complacent in the face of ceaseless assaults on our civil rights, our rulers will become bolder in wrecking the ideals upon which democracy is built.
In 1983, Major General Buhari (as he was then known) overthrew a democratically elected government.
The military government he formed became notorious for promulgation of draconian and repressive laws, such as the infamous Decree 4, which criminalized dissent.
Nigerians forgave his heinous act and elected him as their civilian president.
Alas, the brazen violations of civil and democratic rights and the wanton disregard for the rule of law under Buhari's watch give Nigerians the impression that he is an unrepentant fascist.
The overt endorsement of the Social Media Bill by the APC-led government is also a manifestation of its anti-democratic posture. In his inaugural speech in May 29, 2015 president Buhari acknowledged the role played by the social media in securing his election victory.
'Why Nigerian doctors prefer working abroad'
Surprisingly, however, the government he leads is now unwilling to tolerate the censure his predecessor was subjected to by the same media he praised not quite long ago!
Rule of law under threat
Selective obedience to court order is now a commonplace in Nigeria. Governments swiftly obey orders that suit them while ignoring those that do not.
For example, when the Code of Conduct Tribunal granted an order to President Buhari to suspend the former Chief Justice of Nigeria, Walter Onnoghen, he happily implemented the order.
But when courts ordered for the release of Sowere and the leader of Islamic Movement in Nigeria, El-zakzaky, the same government has blatantly refused to comply!
What this means is that the State has now become a promoter of lawlessness.
The principle of separation of power is increasingly being threatened.
The legislature has been compromised; it is a bunch of yes boys of the Presidency.
Executive bills are being passed by lawmakers without robust debates and, worse still, sometimes even before they are privy to its content.
In essence, the legislature is seemingly a mere rubber stamp.
The judiciary is also not spared: intimidation of judges, disregard for court order and desecration of court are the order of the day. When the independence of these organs is undermined through whatever means, executive recklessness prevails.
Sham elections
The integrity of our electoral process is rapidly diminishing.
As I argued elsewhere, "voter suppression, ballot snatching and stuffing, vote-buying, violence, militarization of polls, among other forms of irregularities and malpractices, have become the defining features of our elections."
The outcome of polls is not determined by popular vote. Consequently, elections no longer provide opportunities for the electorate to humiliate leaders who have under-performed.
In other words, those who have performed abysmally can secure reelection as long as they have control over security agents and possess money to hire thugs and buy votes.
Politics of brinksmanship is pervasive in Nigeria, largely because holding political offices is the most lucrative occupation, as holders have unfettered access to public purses.
And since we have no viable system of accountability, they brazenly plunder our collective patrimony, often without any serious consequences.
Therefore, struggles to capture and retain political office become a do or die affair.
More worrisomely, this politics of brinksmanship has made democratic consolidation difficult and, worse still, is aggravating democratic backsliding.
Poor economic management adversely effects transition to democratic consolidation.
From the foregoing analyses, one thing is very clear: Nigeria is experiencing what Nancy Bermeo calls democratic backsliding. This is driven by abuse of civil and democratic rights; disregard for the rule of law; weakened independence of the legislature and judiciary; decline in the integrity of electoral process and politics of brinksmanship; poor management of the country's economy and imposition of unpopular/anti-poor policies, which makes the democracy unbeneficial to the toiling Nigerians.
The dwindling living condition of Nigerians, which is occasioned by imposition of neo-liberal and anti-poor policies, has become horrible.
Withdrawal of subsidies, devaluation of naira, increase in taxes and their attendant consequences on the cost of living, declined investments in social services – such as education, health, portable water and electricity – have not only denied us the dividend of democracy but have deepened the crises that pose existential threat to the country's corporate existence.
Nigerian universities will never reach world class – IBK
Nigeria is gradually getting enmeshed in debt crisis.
According to the African Development Bank (AfDB), 50% of the country's revenue goes to debt servicing.
Also, a Premium Times investigation shows that a quarter of the 2020 budget will go to debt servicing.
Yet, Nigerian government has continued to borrow.
It's unthinkable that while the government claims that it has recovered looted funds, blocked leakages and expanded our revenue base, it has continued to borrow money to carry out its obligations. One of the terrible consequences of this over borrowing is that the county is left with little resources to invest in the provision of essential social services.
From the foregoing analyses, one thing is very clear: Nigeria is experiencing what Nancy Bermeo calls democratic backsliding. This is driven by abuse of civil and democratic rights; disregard for the rule of law; weakened independence of the legislature and judiciary; decline in the integrity of electoral process and politics of brinksmanship; poor management of the country's economy and imposition of unpopular/anti-poor policies, which makes the democracy unbeneficial to the toiling Nigerians.
Aminu Ali wrote from the Department of Sociology, Bayero University, Kano. He can be reached via email aminuali@yahoo.com
Ulama Forum describes Anambra killing as barbaric, seeks life compensation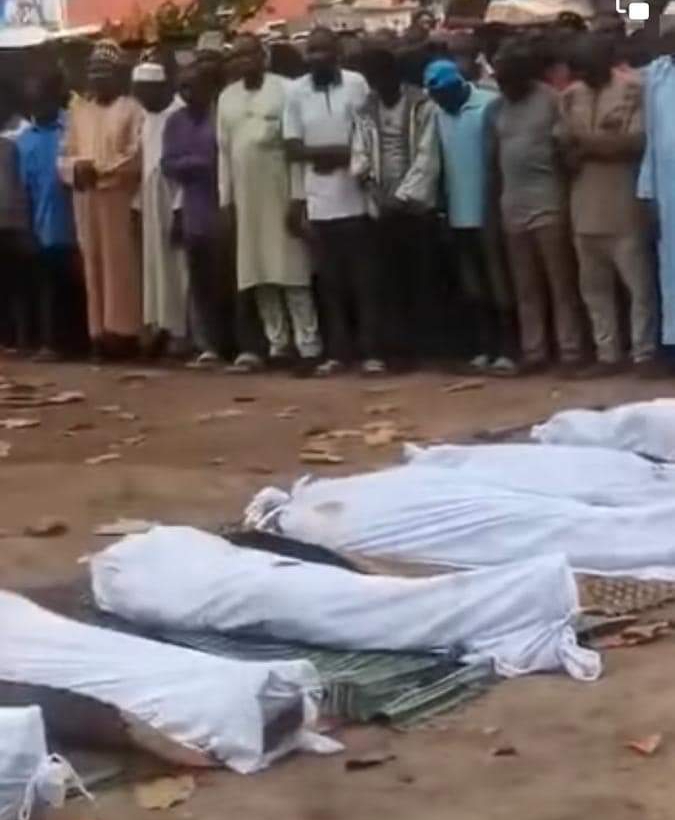 Nasiru Yusuf
The Ulama Forum in Nigeria has described the recent killing of a pregnant woman Harira and her four children in Isulo, Orumba North Local Government Area of Anambra State as a barbaric.
KANO FOCUS reports the Forum also appealed to Muslims in Northern Nigeria and other places to resist the temptation of any unlawful reprisal.
The Forum made the appeal on Friday in a statement jointly signed by Aminu Inuwa Muhammad and Sa'id Ahmad Dukawa chairman and secretary respectively.
"The Forum is deeply saddened by the satanic and terrorist activities of the illegal and outlawed Indigenous Peoples of Biafra (IPOB), the most recent of which is the unprovoked cold blooded murder of a law abiding pregnant woman, her four innocent children and six other northerners in Isulo, Orumba North Local Government Area of Anambra State on Sunday, 22nd May, 2022.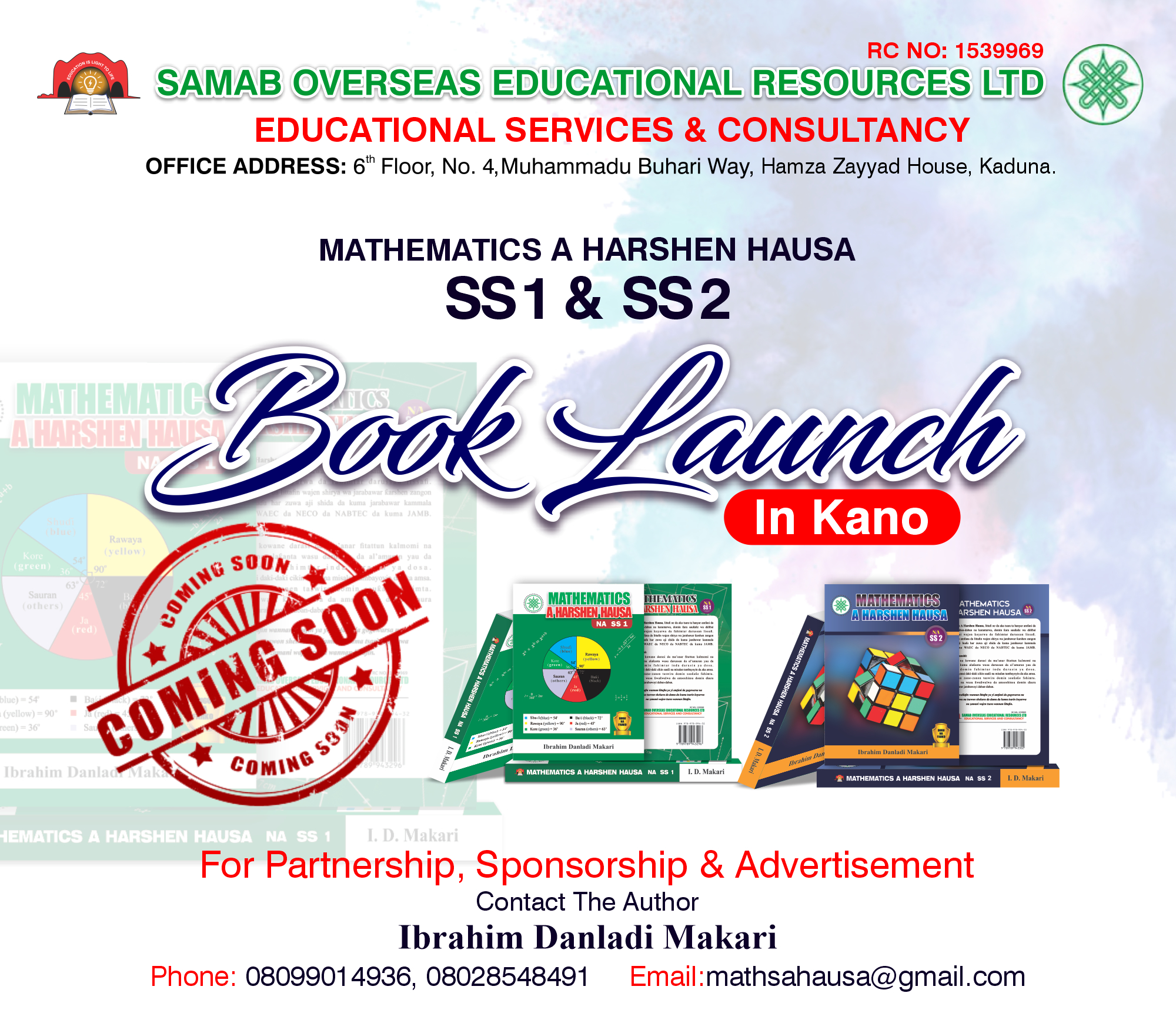 "We now have reason to lend our weight to the voices objecting to the release of the IPOB's leader, Nnamdi Kanu. The latest crime of the group he leads, in murdering Harira, her children and six others for no reason than their being Muslims of Northern Nigeria extraction, must be added to the list of his unrepentant crimes until the full wrath of the law is brought down on him," statement said.
To this end, the Forum called on the Anambra state government to apologise to Muslim community, pay full life compensation to the relatives of the deceased and take measures to stop the barbaric and terrorist acts.
It also called on the federal government and the security agencies to demonstrate that they are capable of protecting the lives and properties of Nigerian citizens irrespective of where they decide to reside in Nigeria, just as sanctioned by the Constitution of the Federal Republic of Nigeria, African Charter of Human and Peoples' Rights, Universal Declaration of Human Rights and other international instruments.
"We are in such a state of grief and mental hardship inflicted upon us by IPOB that we need to say no more!!!
"We are watching to see whether there are responsive and responsible governments in Anambra state in particular and other states in the east where such unprovoked acts of barbarism and terrorism are being perpetrated over the years. May justice and peace prevail in Nigeria. Ameen," the statement concluded.
It will be recall that some gunmen believe to be members of proscribed Indeginous People of Biafra (IPOB) have killed a pregnant woman and her four children in Anambra state.
Below is the list of clerics who signed the statement
1) Malam Aminu Inuwa Muhammad (Chairman) Kano
2) Prof. Mansur Ibrahim mni  Sokoto
3) Dr. Bashir Aliyu Umar   Kano
4) Dr. Sa'id Ahmad Dukawa Kano
5) Dr. Abubakar Muhamad Sani B/Kudu  Jigawa
6) Dr. Khalid Abubakar Aliyu   Kaduna
7) Prof. Muhammad Babangida Muhammad Kano
8) Prof. Salisu Shehu  Bauchi
9) Prof. Ahmad Bello Dogarawa   Kaduna
10) Mal. Ahmad Bello Abu Maimoona   Katsina
11) Dr. Muhammad Alhaji Abubakar  Borno
12) Malam Muhammad Lawal Maidoki, Sadaukin Sokoto  Sokoto
13) Malam Aminu Aliyu Gusau  Zamfara
14) Mal. Shehu Muhammad Maishanu  Zamfara
15) Prof. Muhammad Amin Al-Amin  Katsina
16) Barr. Ibrahim Muhammad Attahir   Gombe
17) Dr. Salisu Ismail   Jigawa
18) Dr. Abubakar Sa'idu   Gombe
19) Engr. Ahmad Y. M. Jumba   Bauchi
20)  Amir Abdullahi Abubakar Lamido   Gombe
21) Dr. Ibrahim Adam Omar Disina  Bauchi
22) Prof. Ahmad Murtala   Kano
23) Prof. Usman M. Shuaibu Zunnurain  Katsina
24)  Engr. Basheer Adamu Aliyu   (Secretary) Kano
2,289 delegates vote Gawuna as APC governorship candidate in Kano, Sha'aban kicks
Nasiru Yusuf
Kano state Deputy governor Nasiru Yusuf Gawuna has won All Progressive Congress APC governorship primary election.
KANO FOCUS reports that Gawuna defeated his opponent Sha'aban Ibrahim Sharada to emerge winner of the Primary election held in the late hours of thursday at the Sani Abacha Sports Complex, Kofar Mata, Kano.
Declaring the result, the Chairman of the governorship primary election committee Tijjani Yahaya Kaura said Gawuna polled 2,289 votes while Sha'aban scored 30 votes.
He added that about 2,420 delegates participated in the exercise with 2,339 total votes cast, while 20 votes were declared invalid.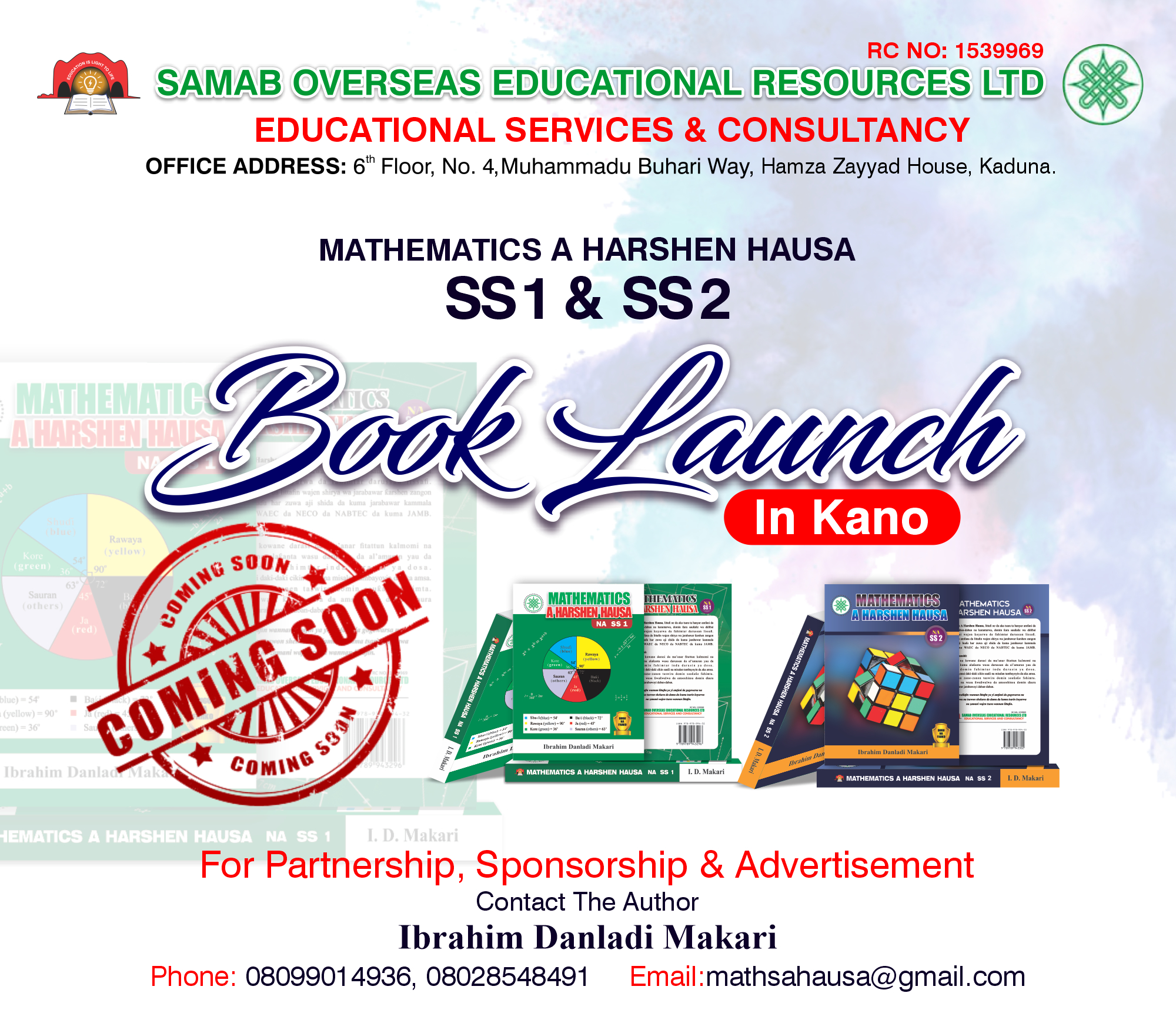 He declared that "I Sen.Tijjani Yahaya Kaura, Chairman of Kano APC Governorship Primary Election Committee  on behalf of the National working committee of our party hereby announced that result for this election have been collated and counted accordingly. I hereby certified that Dr.Nasiru Yusuf Gawuna having scored the highest number of votes is hereby declared the winner.
"He is therefore the standard flag bearer of the APC in the Gubernatorial election that will take place in 2023 in Kano State he said".
In his acceptance speech, Gawuna thanked Allah for the victory and expressed appreciation to his boss Abdullahi Ganduje, the party leaders and delegates.
While appealing to all party members to join hands and work hard towards the success and victory of the APC during the general elections, he commended them for conducting themselves in an orderly and peaceful manner during the primary election.
On his part, Governor of Kano state Abdullahi Ganduje commended the election committee for a thorough and transparent exercise.
However, Sharada has kicked against the process, saying it was manipulated to scheme him out. He said he wrote complaint to Independent National Electoral Commission INEC and other security agencies.
The primary election was supervised by the representatives of the Independent National Electoral Commission, INEC, the Police and Department of State Security.
Swarm of bees kills school pupil in Tofa local government area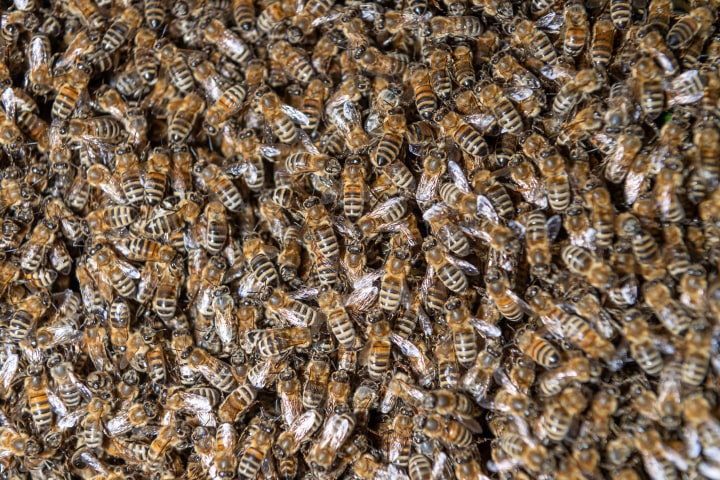 Nasiru Yusuf
Swarm of bees has attacked and killed Ismail Hussaini (Halifa) at Yanoko Nomadic Primary school, Yanoko village, Tofa local government area of Kano state.
KANO FOCUS reports that the incident happened on Thursday while pupils were talking lesson.
An uncle to the deceased Sunusi Bature Dawakintofa told KANO FOCUS that the attack happened while late Hussaini was in school and could not because of a broken limp due to sickle cell anaemia.
The village head of the town Habibu Bello (Sarkin Fulanin Yanoko) confirmed the incident, saying that late Hussaini was rushed to Tofa General Hospital where he died in the afternoon.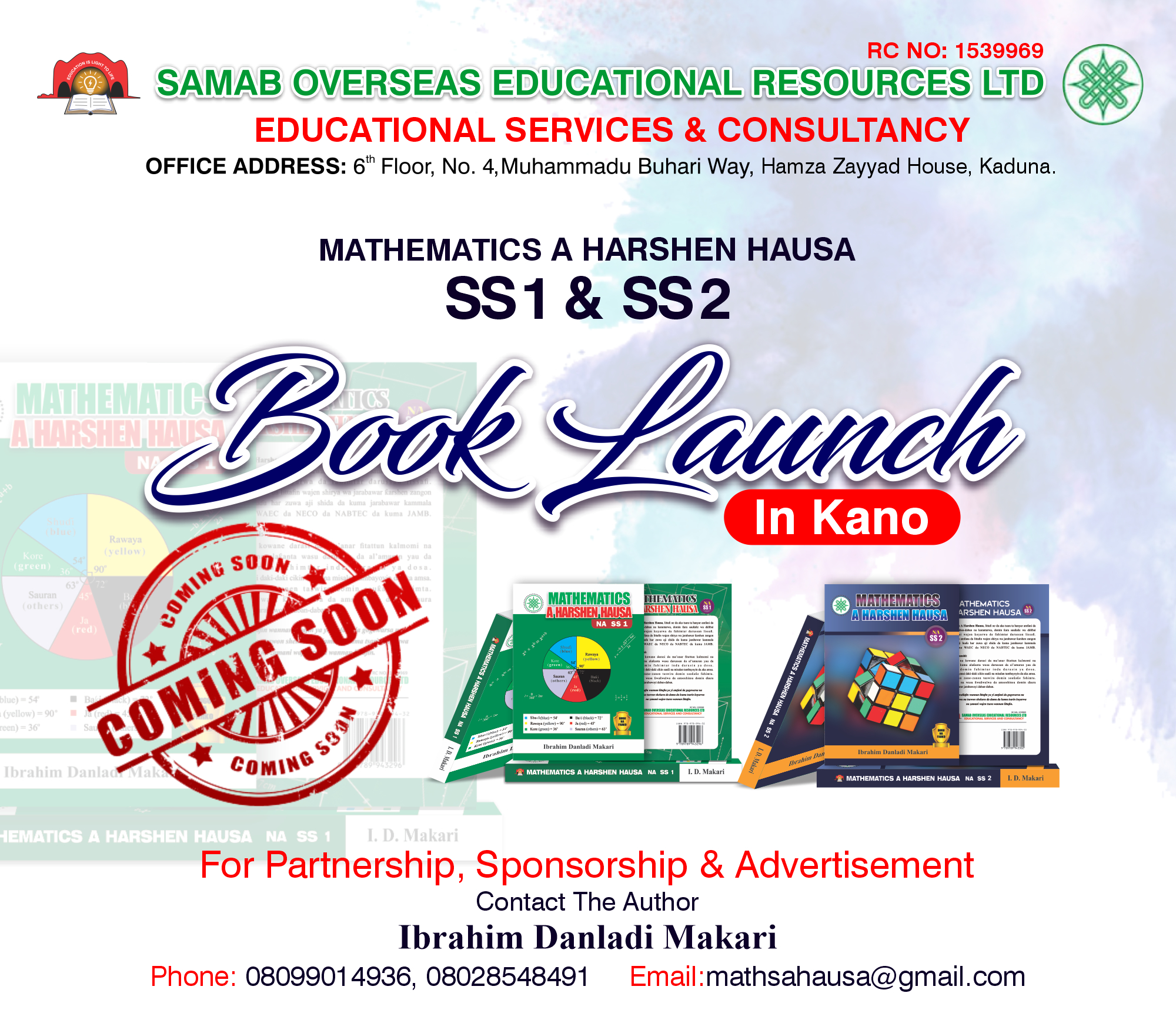 Nomadic education is a sub-component of the Nigerian formal educational system which aims to offer equal opportunities to all social groups, irrespective of ethnicity, geographical origin, gender, or social class.
Kano has 380 nomadic schools, making it second state with highest number of such schools after Bauchi.