Kano suspends law banning men, women from sharing same tricycle
Nasiru Yusuf
Kano state government has suspended the implementation of a law banning persons of opposite genders from boarding same commercial tricycles (Adaidaita Sahu) across the state from January, 2020.
The spokesperson of Kano State Hisbah Board, the agency responsible for implementing the law, Lawan Fagge disclosed this to Kano Focus on Tuesday.
He said the decision was taken after consultation with leadership of commercial tricycle operators who pleaded for extending the implementation date.
"The law has been suspended till further notice. The decision was taken after consultation with leadership of commercial tricycle operators who pleaded for extending the implementation date," Mr Fagge said.
On Wednesday the Commander General of Hisbah Board, Harun Ibn-Sina announced that men and women would no longer be allowed to share the same commercial tricycles from January 2020.
IBN Sina revealed this at the closing ceremony of 77th annual Islamic Vacation Course (IVC) organised by Zone A of Muslim Society of Nigeria (MSSN) held at Bayero University, Kano.
The commander General threatened that any tricyclists found conveying opposite sexes in the same tricycle would be punished with ten lashes or banned from operating tricycles for six months.
According to him, the defaulters have an option of N5,000 fine or risk punishment depending on the gravity of the offence committed.
He however, said the law is not applicable to married couples, underage children and family members.
Commercial tricycles, popularly known as 'A daidaita sahu' in Kano, were introduced by a former governor of Kano, Ibrahim Shekarau, as a means of transportation for women only.
This was after Mr Shekarau's government banned commercial motorcyclists from conveying women.
Since Mr Shekarau's exit as governor, however, tricycles have been allowed to carry people of both sexes, a move the state government has now said will be changed.
TCN creates Kano transmission region
Nasiru Yusuf
THE Transmission Company of Nigeria (TCN) has carved out a new Kano transmission region from the old Kaduna Region. 
KANO FOCUS reports that the newly established unit brings the number of TCN regional centres to 10.
The TCN believes the step will improve commercial activities in the state.
A statement issued by TCN General manager of Public Affairs Ndidi Mbah explained that the creation of the Kano Transmission Region became necessary owing to the rapid economic and industrial development being witnessed within Kano State and its environs, as well as the gradual implementation of TCN's strategic 'Nigerian Electricity Grid Maintenance, Expansion and Rehabilitation Programme (NEGMERP),' which has enabled the transmission company to complete some ongoing projects and increase the number of substations within that axis.
He said the  Kano Transmission Region had, under its supervision, one sub-regional office and several work centers, all housing 13 transmission substations (TS), including the Kumbotso TS, Dan Agundi TS, Dakata TS, Tamburawa TS, Kwanar Dangora TS, Wudil TS, Kankia TS, Katsina TS, Daura TS, Dutse TS, Hadejia TS, Azare TS, and Gagarawa TS.
The new Kano region currently according to the statement has ongoing transmission substation projects which when completed would further increase bulk transmission capacity in the new region.
The new Kano Transmission Region, the company said, would deepen operational efficiency within the region and enable its engineers to readily access and resolve technical issues within the new region.
Mbah explained that prior to the creation of the new Kano Region, major decisions had to be referred to Kaduna Region for directives, and the supply of materials was sometimes delayed due to logistic issues from Kaduna.
Mbah noted that the proximity of the new region would radically reduce downtime and eliminate time lost when materials had to be conveyed from the Kaduna Region.
DSS arrests singer accuse of blasphemy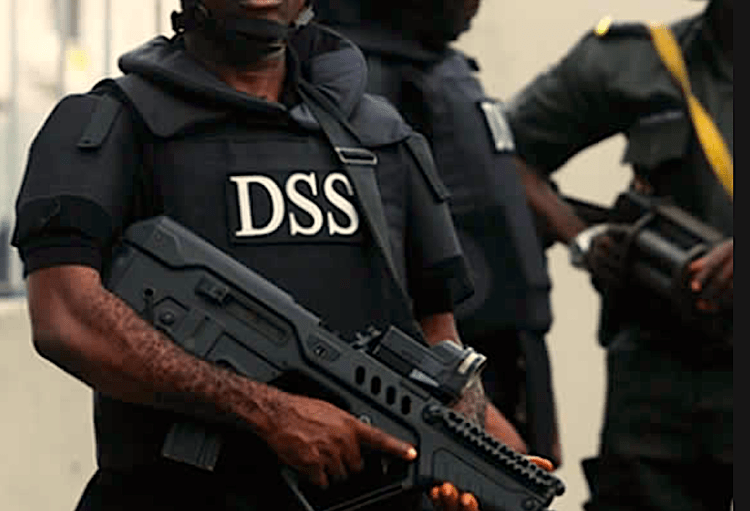 The Department of State Services have arrested another blasphemous singer, Ahmad Abdul, whose song was perceived to create chaos in Kano state.
KANO FOCUS reports that the Singer Ahmad Abdul was detained by the DSS because his free movement may likely cause violence reaction from Kano residents.
While in detention, Mr Abdul tender apology to entire Muslims, Kano state government and Islamic Scholars.
He told DSS operatives that he never thought that the song has violated Islamic teachings.
Commenting while witnessing the bail condition granted to Mr Abdul at the DSS Headquarters, Kano, the Executive Secretary of the Kano state Censorship Board Ismaila Naaba Afakallah recalled that he had received hundreds of petitions against the song from concerned citizens.
Afakallah said having realized the gravity of the song's blasphemy, he reported the singer to DSS who swung into action and arrested him at a Hotel where he was hiding for days.
Mr Abdul Father, Abdullahi Isa thanked the DSS for their timely response on the matter which saved possible outbreak of law and order.
Also in August last year, An upper Sharia court in the Hausawa Filin Hockey area of the state has found one Yahaya Sharif-Aminu guilty of committing blasphemy for a song he circulated via WhatsApp.
However, the appellate division of the High Court of Kano State had on January 21 quashed the death sentence passed on Mr Sharif-Aminu and freed him.
I'll not run for President – Muhammadu Sanusi II
Mukhtar Yahya Usman
The deposed Emir of Kano Malam Muhammadu Sunusi II says he is not interested in contesting for the presidency of Nigeria.
Kano Focus reports that Mr Sunusi revealed this at a Tijjnaniyya zikir held in Abuja on Thursday.
Muhammadu Sanusi said his current position as Tijjaniyya Khalifa in Nigeria is superior to the presidency.
The deposed Emir however said he is ready to help those he believe in their competence to win elections without his participation in politics.
"If we trust a candidate is out to serve the people, we will come out and help them.
"That is not joining politics but a civic duty to the nation and its citizens" Mr. Sanusi said.