2019: Year of domestic violence in Kano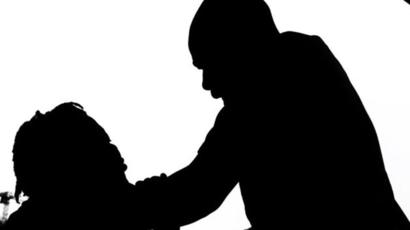 Nasiru Yusuf
2019 was a particularly disturbing year for many people who had paid attention to the serial incidents of domestic violence in Kano, which had resulted in loss of lives or serious injurious to victims. Kano Focus picks some of the chilling cases of domestic violence that shook residents to their bone marrows.
Wife allegedly stabs husband over 'nude photos'
On June 22nd, a 21-year-old housewife, Fatima Musa Hamza, popularly known as Hannan reportedly stabbed her husband Sa'id Hussain for seizing her phone which she was allegedly using to send her nude photos to secret lovers.
The marriage between the couple started to experience trouble just two weeks after the their wedding.
Her family accused the husband of battery in a widely circulated video clip in which Hanan shows injuries allegedly inflicted on her by her husband.
It was learnt that Ms Hanan, who was five months pregnant at the time of the incident, bled profusely following Mr Hussain's alleged attack on her.
She was said to have delivered of a baby girl, who came with serious health challenges and died six weeks ago.
However, Mr Hussain denied the allegation, and also accused his wife of infidelity, saying he caught her sending nude videos to her "boyfriends."
Kano Focus reports that Hanan, who was arraigned by the Kano state police command was granted bail.
The case is due to be heard on January 27, 2020.
Wife arrested for allegedly poisoning husband in Kano
On April 16, the police command in Kano State arrested a 15-year-old housewife, Hassana Lawan of Bechi Village, in Kumbotso local government area of the state for allegedly poisoning her 33-year-old husband, Sale Abubakar.
The suspect was said to have fed her husband Abubakar with a meal laced with rat poison.
The victim was rushed to Murtala Muhammed Specialist Hospital for treatment while the suspect was charged to court by the police.
Wife 'pours hot water on husband's manhood' in Kano
On Friday July 12, Kano State Police Command confirmed the arrest of a housewife, Aisha Ali, who allegedly poured hot water on the private part of her husband at Dambatta local government area of the state.
The suspect, who fled the village after committing the offence, was trailed and arrested at her hideout in Babura town in neighbouring Jigawa state.
Man 'slaughters 17-year-old wife' in Kano
On April 3, the police command in Kano State arrested a 26-year-old man, Aminu Inuwa, of Jakada Quarters, for allegedly slaughtering his 17-year-old wife, Safara'u Aminu at midnight.
The Police alleged that the suspect and his wife had a misunderstanding, after which Inuwa slaughtered his wife and buried her in the house.
The police exhumed the body from the shallow grave and took it to Murtala Muhammad Specialist Hospital Kano for autopsy.
Housewife slumps, dies after fighting with co-wife in Kano
Again on April 3, a housewife, Bilkisu Abubakar slumped and died during a quarrel with her co-wife, Hajara Abubakar.
Both were married to the same husband at Jiramo village in Takai local government area of Kano state.
Police said the suspect, Hajara had a quarrel with her deceased co-wife resulting to a fight, during which Bilkisu suddenly collapsed and died.
Horror as 57-year-old man 'stabs brother to death'
On July 19, a 57-year-old man, Tijjani Yahaya, stabbed his 20-year-old brother, Aminu Mohammad, to death.
Police said the incident occurred at Annandin Islamic School, Kofar Ruwa, Dala local government area, at about 9:00 p.m.
According to police investigations Yahaya and the victim had a misunderstanding and, in the process, Yahaya stabbed the deceased in the chest with a sharp knife.
Teenage girl 'stabs brother to death over wedding party'
On July 6, a 19-year old lady, Mariya Sulaiman, stabbed to death her elder brother, Sani Sulaiman.
Police said Mariya and Sani had a disagreement over a party organised to celebrate the wedding of their sister in Badawa quarters, Nassarawa local government, Kano state.
The argument erupted between the deceased and his younger sister when the former ordered that a music being played at the ceremony be stopped.
It was during the argument that Mariya stabbed Sani with a knife on his neck, resulting to his death.
The father of the deceased, Alhaji Sule Ustaz and his wife were said to have fainted when they were told of their son's death.
Ganduje appoints new Emir of Gaya
Nasiru Yusuf
Governor of Kano State Abdullahi Ganduje has in the early hours of Sunday announced the appointment Aliyu Ibrahim as the new emir of Gaya.
KANO FOCUS reports that Mr Ibrahim succeeded his late father, Ibrahim Abdulkadir who died on Wednesday at the age of 91 after protracted illness.
The Secretary to the State Government, Alhaji Alhaji announced the appointment on behalf of the Governor.
According to Alhaji, "Kano State Governor, Abdullahi Umar Ganduje, by the power conferred on him by the Kano Emirate law 2020 as amended has approved the appointment of Alhaji Aliyu Ibrahim-Gaya as the new emir of Gaya.
"The appointment followed the recommendation by the Gaya Emirate kingmakers after presentation of three candidates from the Governor appointed Aliyu Ibrahim Gaya as the new Emir," he said.
The kingmakers include, Alhaji Alhaji (Wazirin Gaya), Wada Aliyu (Madakin Gaya), Bashir Albasu (Makaman Gaya), and Jafar Usman (Turakin Gaya).
Until his appointment the new Emir was the Chiroman Gaya.
The late Emir of Gaya, Ibrahim Abdulkadir died at the early hours of Wednesday after a protracted illness.
He is believed to be the oldest  (in age) among the five First Class Emirs in Kano state.
Before his ascension to the throne as the first historic Emir of Gaya, he was the District Head of Kunchi and Minjibir, at different times.
Gaya Emirate is one of the four new Emirates created by the Governor Ganduje administration in 2019.
Photo News: Emir Sanusi visits Sultan of Sokoto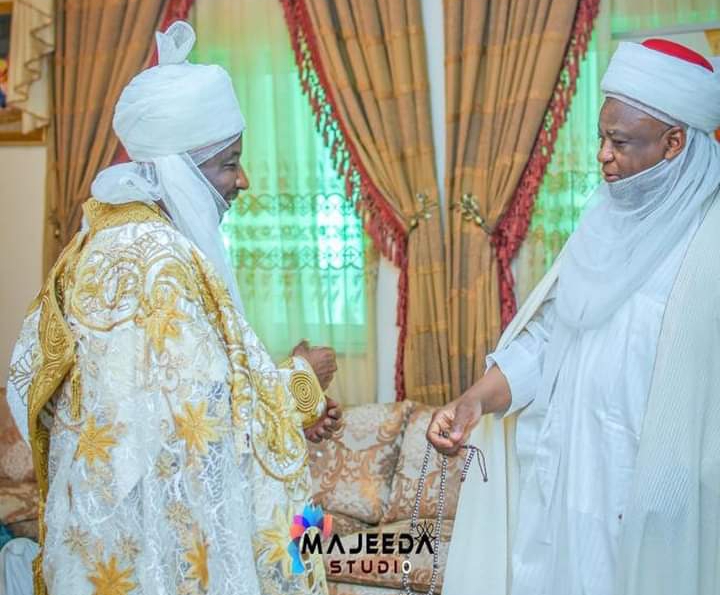 The former Emir of Kano has on Monday paid a courtesy visit to Sultan of Sokoto Muhammad Sa'ad Abubakar lll.
Kano Focus reports that the pictures of the visit were published on a Facebook page linked to former Emir named 'Sanusi ll Dynasty'.
Though the reason of the visit was not stated, but the former Emir has paid similar visit to Lamido of Adamawa in his capacity as leader of Tijjaniyya sect in Nigeria.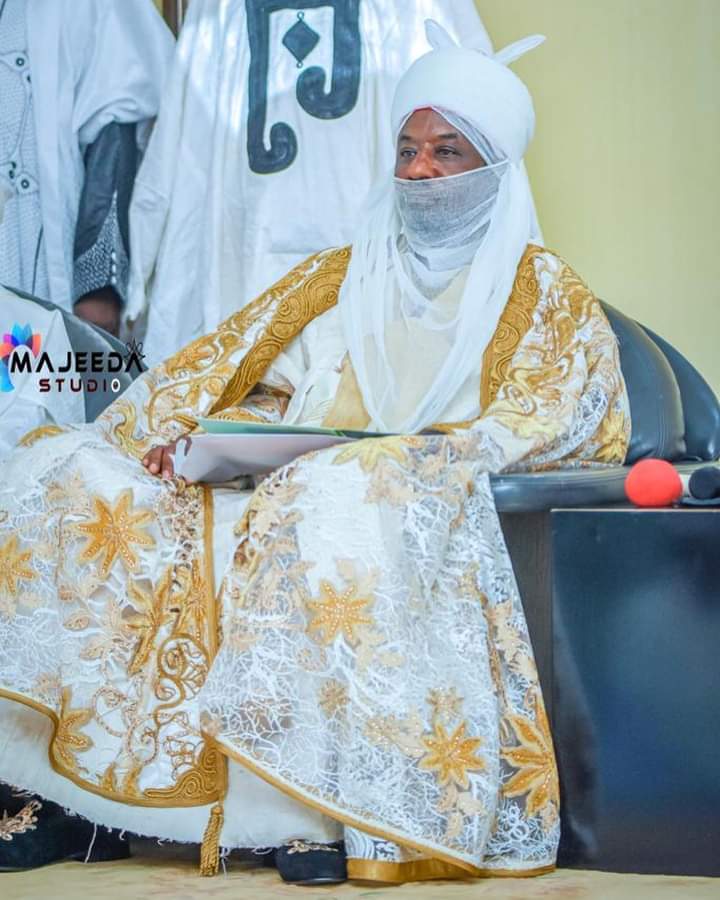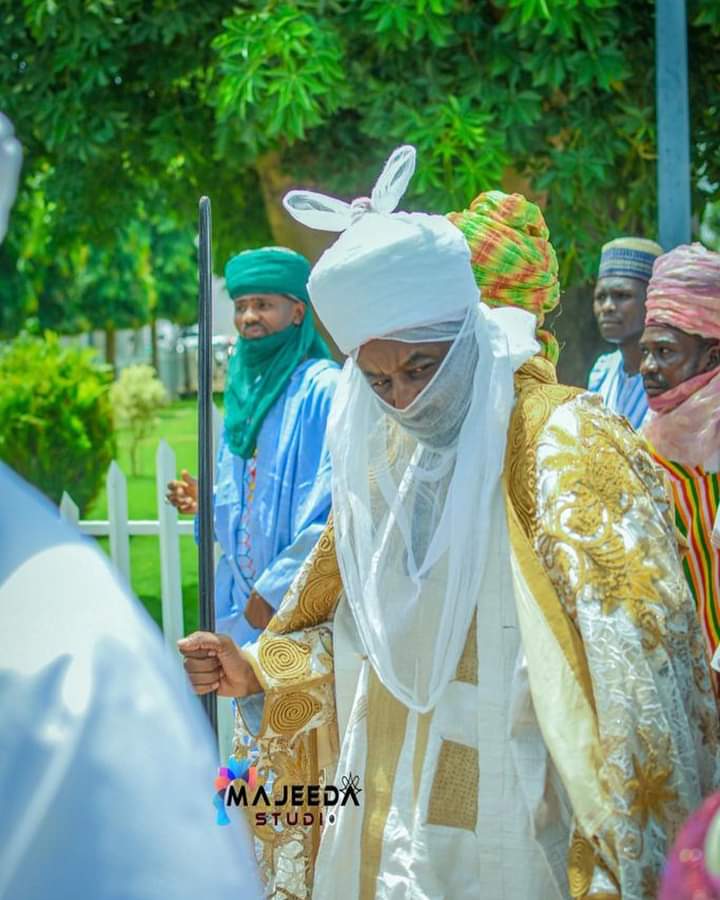 Kano to revive bilateral relationship with Pakistan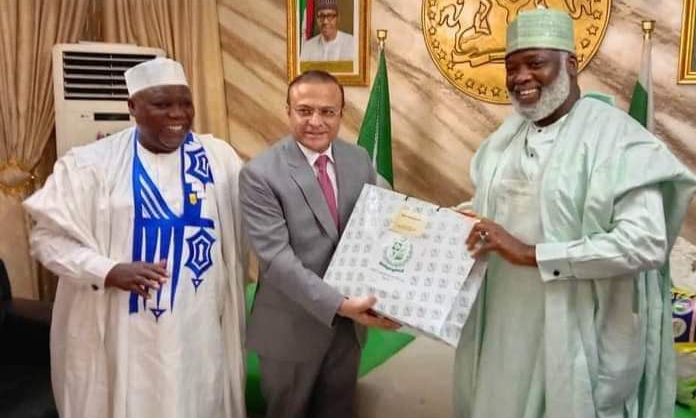 Aminu Abdullahi
Kano State Government has expressed commitment to revive the long existing relationship with Pakistan.
KANO FOCUS reports that Governor Abdullahi Umar Ganduje gave the assurance on monday while receiving the Pakistani High Commissioner to Nigeria Muhammad Tayyab Azam at the Government House.
Ganduje represented by his deputy Nasiru Yusuf Gawuna said Kano endowed with lots of potentials is open for people to come and invest, particularly those from Pakistan.
"We are happy for showing commitment towards reviving the long relationship between us. I can remember the partnership we have in the engagement of Pakistani teachers in our schools which has yielded a lot today."
"Even in the area of agricultural mechanization we have partnered with Pakistan especially in the supply of tractors to our farmers,therefore I feel if we continue to explore agriculture it will be beneficial to both Kano and Pakistan".
The Governor also commended Pakistan for showing interest in reviving the bilateral relationship with Kano State.
In his remarks the Pakistani High Commissioner Muhammad Tayyab Azam described the visit to Kano as historic and important being the first state he visited since assuming office.
"I know the importance of Kano as hub of business in Nigeria, after Lagos Kano is next where there is business opportunity".
"There was a time in Kano when most schools   have many Pakistani teachers..my aim is to bring back that relationship".
He however pointed out that Kano and Pakistan have similarities in both values and culture therefore it is important to deepen the relationship so as to sustain the partnership in  the areas of health and agriculture as that will create opportunities for our people towards boosting the economy.
The High Commissioner was accompanied during the visit by Pakistani Consul General in Kano Ahmed Ibrahim Yakasai.