2019: Year of domestic violence in Kano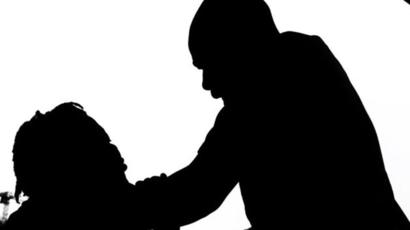 Nasiru Yusuf
2019 was a particularly disturbing year for many people who had paid attention to the serial incidents of domestic violence in Kano, which had resulted in loss of lives or serious injurious to victims. Kano Focus picks some of the chilling cases of domestic violence that shook residents to their bone marrows.
Wife allegedly stabs husband over 'nude photos'
On June 22nd, a 21-year-old housewife, Fatima Musa Hamza, popularly known as Hannan reportedly stabbed her husband Sa'id Hussain for seizing her phone which she was allegedly using to send her nude photos to secret lovers.
The marriage between the couple started to experience trouble just two weeks after the their wedding.
Her family accused the husband of battery in a widely circulated video clip in which Hanan shows injuries allegedly inflicted on her by her husband.
It was learnt that Ms Hanan, who was five months pregnant at the time of the incident, bled profusely following Mr Hussain's alleged attack on her.
She was said to have delivered of a baby girl, who came with serious health challenges and died six weeks ago.
However, Mr Hussain denied the allegation, and also accused his wife of infidelity, saying he caught her sending nude videos to her "boyfriends."
Kano Focus reports that Hanan, who was arraigned by the Kano state police command was granted bail.
The case is due to be heard on January 27, 2020.
Wife arrested for allegedly poisoning husband in Kano
On April 16, the police command in Kano State arrested a 15-year-old housewife, Hassana Lawan of Bechi Village, in Kumbotso local government area of the state for allegedly poisoning her 33-year-old husband, Sale Abubakar.
The suspect was said to have fed her husband Abubakar with a meal laced with rat poison.
The victim was rushed to Murtala Muhammed Specialist Hospital for treatment while the suspect was charged to court by the police.
Wife 'pours hot water on husband's manhood' in Kano
On Friday July 12, Kano State Police Command confirmed the arrest of a housewife, Aisha Ali, who allegedly poured hot water on the private part of her husband at Dambatta local government area of the state.
The suspect, who fled the village after committing the offence, was trailed and arrested at her hideout in Babura town in neighbouring Jigawa state.
Man 'slaughters 17-year-old wife' in Kano
On April 3, the police command in Kano State arrested a 26-year-old man, Aminu Inuwa, of Jakada Quarters, for allegedly slaughtering his 17-year-old wife, Safara'u Aminu at midnight.
The Police alleged that the suspect and his wife had a misunderstanding, after which Inuwa slaughtered his wife and buried her in the house.
The police exhumed the body from the shallow grave and took it to Murtala Muhammad Specialist Hospital Kano for autopsy.
Housewife slumps, dies after fighting with co-wife in Kano
Again on April 3, a housewife, Bilkisu Abubakar slumped and died during a quarrel with her co-wife, Hajara Abubakar.
Both were married to the same husband at Jiramo village in Takai local government area of Kano state.
Police said the suspect, Hajara had a quarrel with her deceased co-wife resulting to a fight, during which Bilkisu suddenly collapsed and died.
Horror as 57-year-old man 'stabs brother to death'
On July 19, a 57-year-old man, Tijjani Yahaya, stabbed his 20-year-old brother, Aminu Mohammad, to death.
Police said the incident occurred at Annandin Islamic School, Kofar Ruwa, Dala local government area, at about 9:00 p.m.
According to police investigations Yahaya and the victim had a misunderstanding and, in the process, Yahaya stabbed the deceased in the chest with a sharp knife.
Teenage girl 'stabs brother to death over wedding party'
On July 6, a 19-year old lady, Mariya Sulaiman, stabbed to death her elder brother, Sani Sulaiman.
Police said Mariya and Sani had a disagreement over a party organised to celebrate the wedding of their sister in Badawa quarters, Nassarawa local government, Kano state.
The argument erupted between the deceased and his younger sister when the former ordered that a music being played at the ceremony be stopped.
It was during the argument that Mariya stabbed Sani with a knife on his neck, resulting to his death.
The father of the deceased, Alhaji Sule Ustaz and his wife were said to have fainted when they were told of their son's death.
Kano gets 3,148 new polling units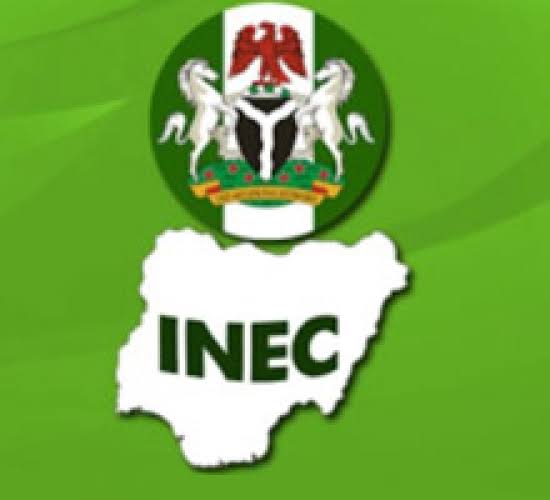 Mukhtar Yahya Usman
The Independent National Electoral Commission (INEC) has expanded the polling units in Kano state from 8,074 to 11,222 to create easy access to polling units.
Kano Focus reports that the INEC chairman, Mahmoud Yakubu revealed this to journalists on Wednesday in Abuja.
Mr Yakubu revealed that Kano Central has 1,978 more polling units while Kano South and Kano North have 658 and 513 respectively.
INEC exempts corp members from participating in Bebeji by-election
Kano governorship tribunal orders arrest of INEC witness attackers
People with disabilities will participate in future elections with ease–INEC
The 10 local governments that have the highest number of additional polling units are Nassarawa 334, Kumbotso 220, Gwale 207, Tarauni 207, and Ungoggo 179.
Others are Dala 163, Fagge 163, Kano Municipal 160, Danbatta 94, and Dawakin Kudu 92.
Nigerian Navy to establish desert warfare institute in Kano
Nasiru Yusuf
The Chief of Naval Staff CNS Real Admiral Awwal Zubairu Gambo, has agreed to move Desert Warfare Institute to Kano.
KANO FOCUS reports that this was disclosed by, Chief of Policy and Plans, Nigerian Navy, COR Ezekobe
when he led a delegation to governor Ganduje at his office, in Kano, Wednesday, to brief the governor about development so far.
He said "We are here to actualize the fruitful engagement we had when His Excellency visited us on the 3rd of June. He Chief of Naval Staff directed me to lead this team in actualising some of the promises made to you when you visited the Naval headquarters."
"Our project standing on 12 hectares of land, is a multi-purpose project. We are moving our Desert Warfare of our Special unit to Kano Your Excellency. This unit is highly trained in both United States of America and Britain. And they are recognized to be of best performance."
"This is where we will use for a garment industry and other things that will be of significant benefit to the society."
"We would like to develop a Barack, so that when the need arises we can defend ourselves and also the state. That will definitely help in improving the security of the state in particular and the nation in general."
He requested that, the Chief of Naval Staff would want to deliver a lecture on Maritime in either Bayero University, Kano, for people here up North to understand the activities of the Nigerian Navy in the national scheme of things.
Ezkobe, a rear admiral in Nigerian Navy, requested another piece of land on behalf of the Naval Officers Wives Association (NOWA) for the establishment of hospital in the state.
"Naval Officers Wives Association (NOWA) is desirous of establishing a 200-bedded hospital in Kano. We also need to get a piece of land for this effort to see the light of the day," he requested.
"Your Excellency we witnessed the tremendous development in your state. This is highly commendable Sir," he concluded.
In his response, governor Ganduje appreciated the speed of the process for the visibility of the Nigerian Navy in the state, appreciating that, "We are so happy to have you here. I can see that the return match is so quick. This shows the level of seriousness from your part."
"Your presence in Kano will definitely boost the morale of our youth in joining the Nigerian Navy. It will also improve our security of the state generally," he stated.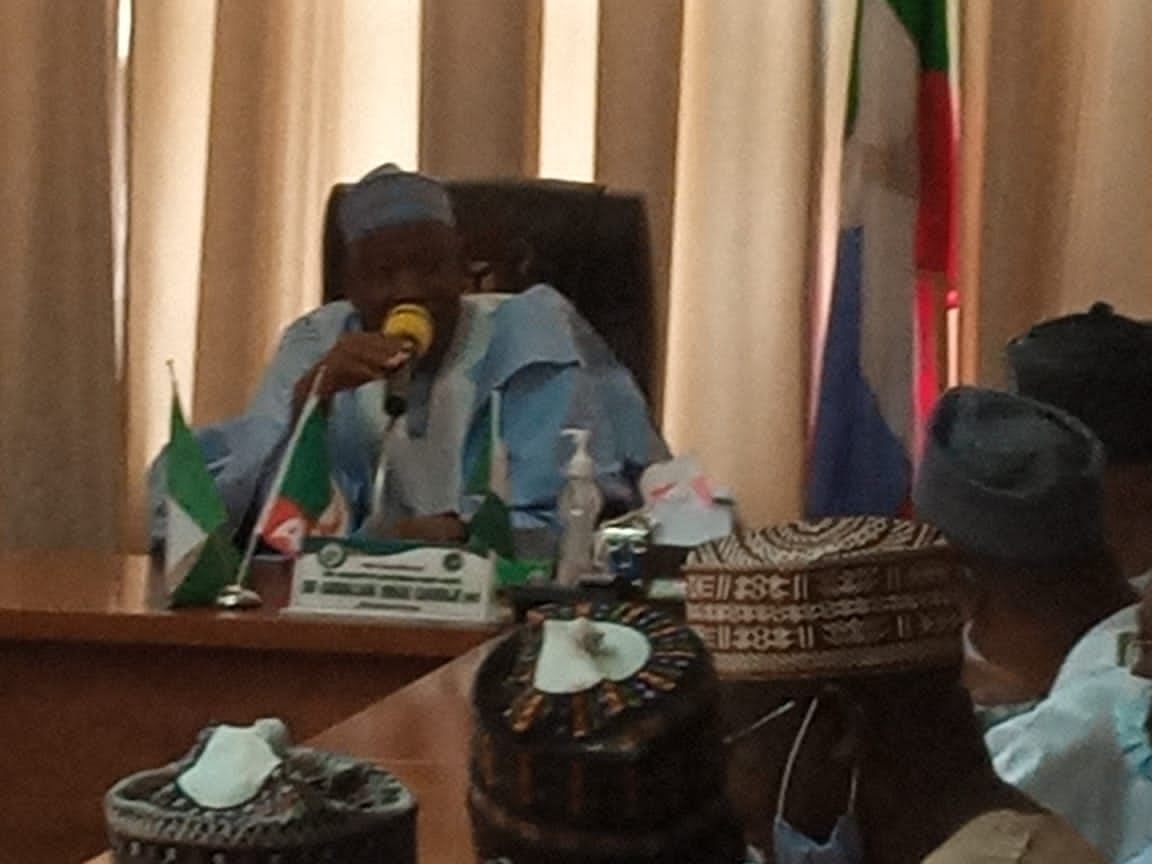 "We are very much ready for all the requests you came with pertaining this and other projects for the development of the state. And for improving the security of our dear state. We are always ready."
Concerning the Chief of Naval State Conference, Ganduje said the state would always be ready to see to the realisation of the proposed Conference, adding that, "For the Conference we will create an enabling environment for it to hold."
"We will also facilitate for the proposed Maritime lecture by the Chief of Naval Staff in one of our universities. There is no doubt about this. Tell him he is always welcome."
EFCC asks Kano Internal Revenue Service to report tax evaders
Nasiru Yusuf
The Economic and Financial Crimes Commission EFCC, has urged the chairman of Kano State Internal Revenue Service KIRS, to report tax evaders to the commission as the Zonal office now have a full pledged tax fraud section.
KANO FOCUS reports that the Head of the Kano Zonal office of the commission, Mualledi Farouq Dogondaji stated this on Monday during a courtesy visit to KIRS in Kano.
"We are ready to continue to work together to put our economy back on track. Tax is what is used to pay our wages and salaries. That is why we are here to tell you that our doors are open. If you have tax evasion cases, do not hesitate to come to us. We now have a special section dealing with that," he said.
In his response, the Chairman of Kano State Internal Revenue Service, Abdulrazak Datti Sani assured the EFCC of his agency's cooperation in tackling tax evasion and other malpractices.
He stated that, though KIRS has its enforcement unit, they would still require the intervention of the EFCC to be able to handle some cases.
He assured the EFCC that his officers will be working hand-in-hand with Commission to ensure compliance by companies and other government agencies in tax remittances.