BUK graduates 68 medical doctors
Nasiru Yusuf
Bayero University, Kano (BUK) on Thursday inducted 68 new medical doctors at its 19th induction ceremony.
Kano Focus reports new doctors comprise 47 males and 21 females from the Faculty of Clinical Sciences.
Speaking at the occasion, Vice Chancellor of BUK Professor Muhammad Yahuza Bello, who was
represented by the Director, Academic Planning, Professor Bala Sidi Aliyu, congratulated the
new doctors.
Mr Bello urged the doctors to practice their profession with high ethical standard, competence and professionalism in dealing with human life.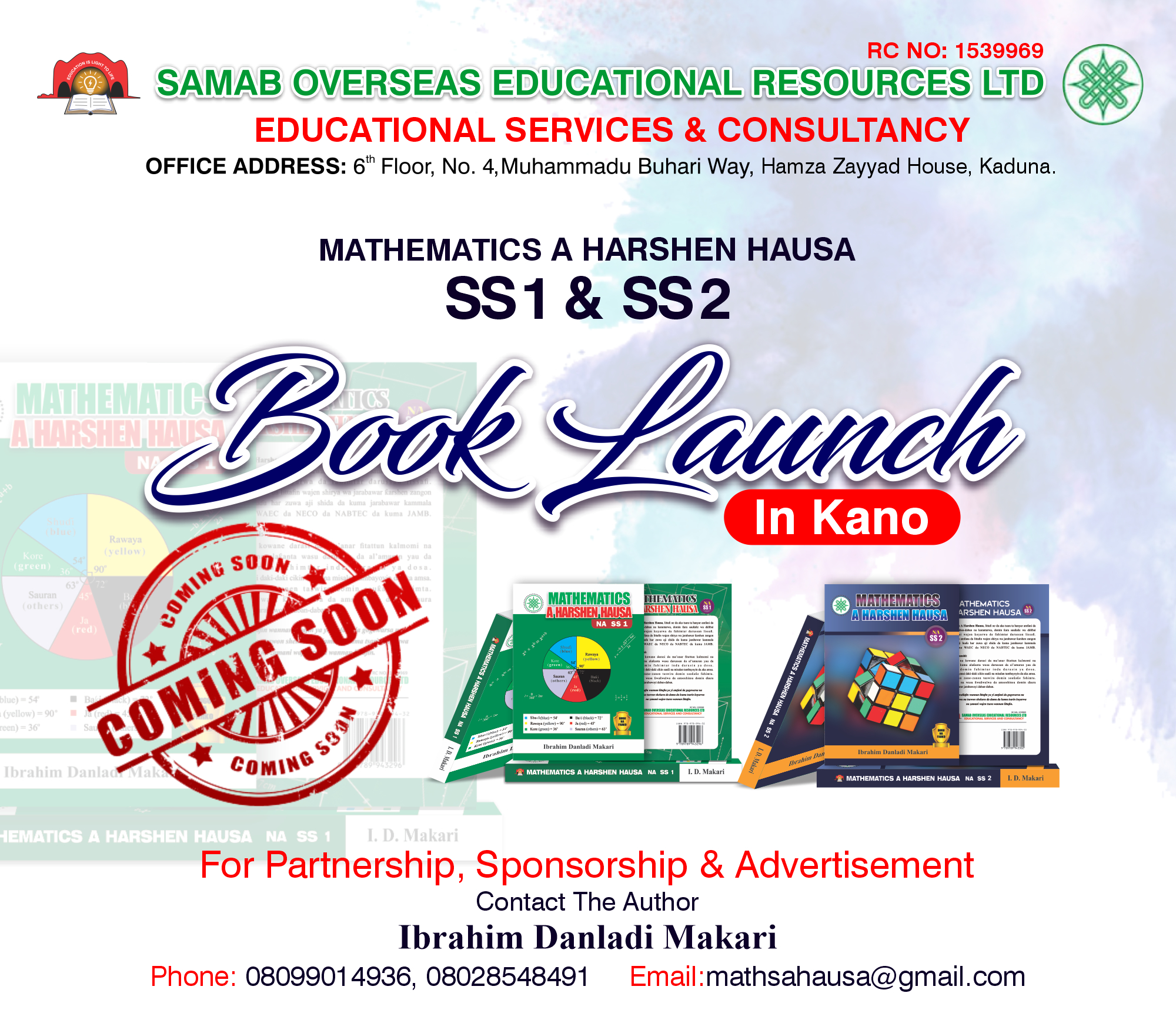 He called on the graduates to "abide by the code of ethics of the medical
profession and desist from any act capable of jeopardizing them into legal tussle."
The VC also charged them "to be ready to offer medical services to people irrespective of ethnic and religious backgrounds."
Administering the oath of allegiance on the new medical doctors, the Registrar, Medical
Dental Council of Nigeria (MDCN), Dr. T.A.B Sanusi, charged the inductees to exhibit a
high level of doggedness, competence and confidentiality, as well as abide by the oath they
took.
On his part, Chief Medical Director of Aminu Kano Teaching Hospital (AKTH), Professor Abdulrahman A. Sheshe said after the induction, the new doctors would go for their internship, calling on them to always seek guidance from their senior colleagues.
Similarly, Professor Mu'utasim Ibrahim challenged the graduates to consult medical
library and visit the internet regularly in search of knowledge that will keep them abreast of
the dynamics of health challenges.
Prof Mu'utasim also cautioned them to use communication skills effectively in dealing with
their patients, saying that it would ease the way in addressing many health challenges and
distancing them from being found wanting.
The Provost College of Health Science, Professor Ibrahim Adamu Yakasai, who was
represented by Deputy Provost Academic, Professor Aliyu Abdu, congratulated the new
doctors for reaching this milestone in their career. He commended their teachers and parents
for their enormous sacrifice.
Dr. Sadik Faruk Haladu, who spoke on behalf of the new doctors commended the
management of the university under the leadership of Vice Chancellor; the Provost College
of Health Science, Dean, Faculty of Clinical Science, Prof Mahmoud Umar Sani and all staff
for contributing significantly during their study. They also commended their parents for
sponsoring them throughout their study.
Sa'adatu Abubakar Tanimu emerged as the overall best graduate.
Kano Governor-elect cautions govt against taking loan after election
The Kano State Governor-elect, Abba Kabir Yusuf, has issued a Public Advisory to all subsisting and prospective lenders to the current Kano State Government.
KANO FOCUS reports that the governor-elect warned that from March 18 to May 29, no lender, domestic or international, should grant any loan facility to the incumbent Kano State Government without the expressed consent of the incoming administration.
The advisory is contained in a statement issued on Friday in Kano by the Chief Press Secretary to the Governor-elect Sunusi Bature Dawakin Tofa.
"Any such loan facility approved and issued to the Kano State Government between the date of election and the date of swearing-in without the explicit knowledge and consent of the incoming administration will not be honoured by the new administration.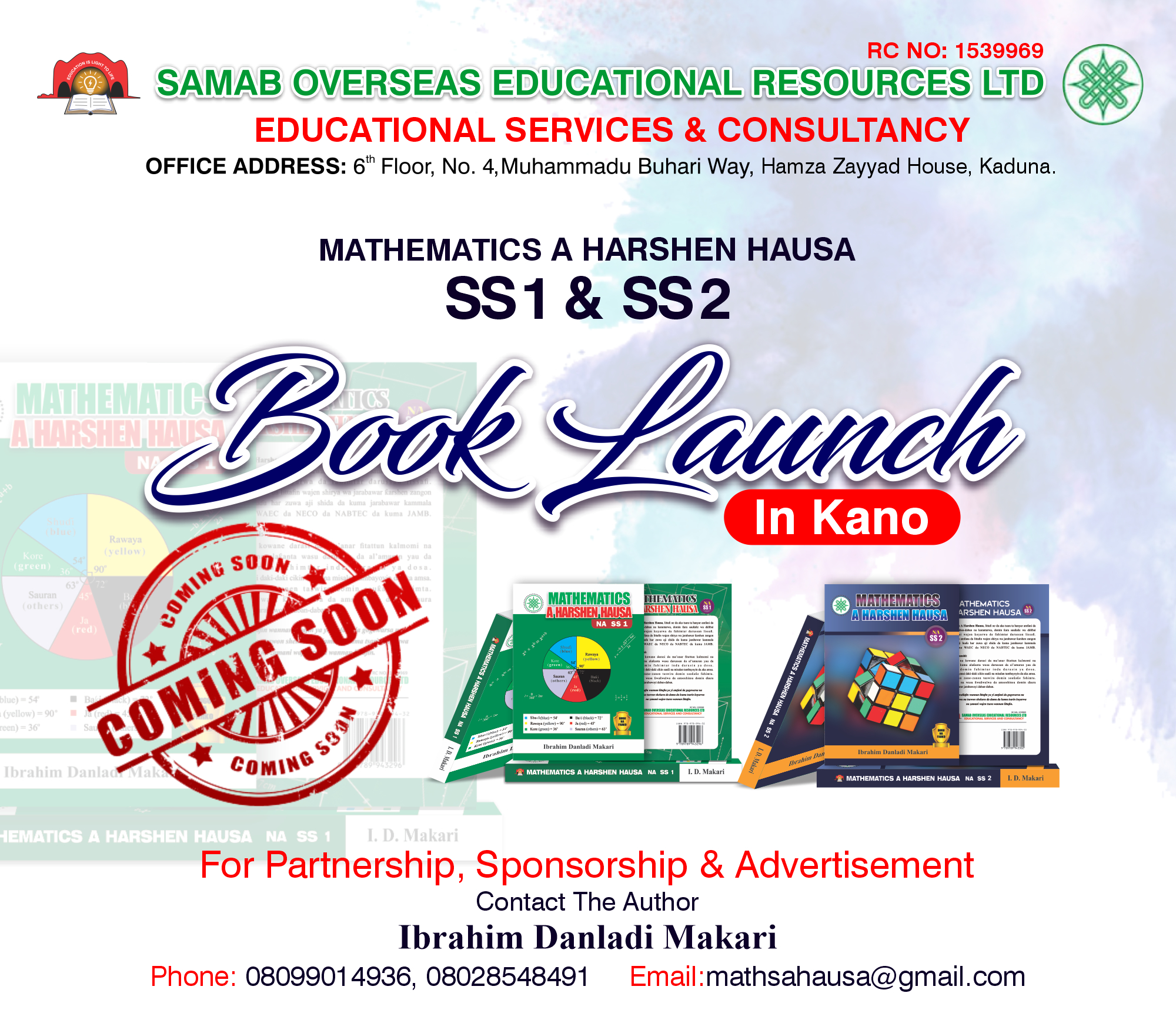 "All subsisting lenders to the Kano State Government shall take notice that all terms and conditions for all existing loan facilities shall be renegotiated by the new administration guided by the utilisation audit/review of each loan facility," the statement said.
Kano Governor-elect unveils 65-member transition committee
Aminu Abdullahi 
.
Kano State Governor-elect Abba Kabir Yusuf has unveiled 65 member Transition Committee.
KANO FOCUS reports that the former Executive Secretary of the Tertiary Education Trust Fund (TETFUND), and NNPP 2023 Senatorial Candidate for Kano North Dr Baffa Bichi has been appointed as Chairman of the Gubernatorial Transition Committee, GTC, while a retired Permanent Secretary, Abdullahi Musa will serve as the Secretary.
This was contained in a statement issued on Friday by Sanusi Bature Dawakin Tofa, the Chief Press Secretary to the Governor-elect.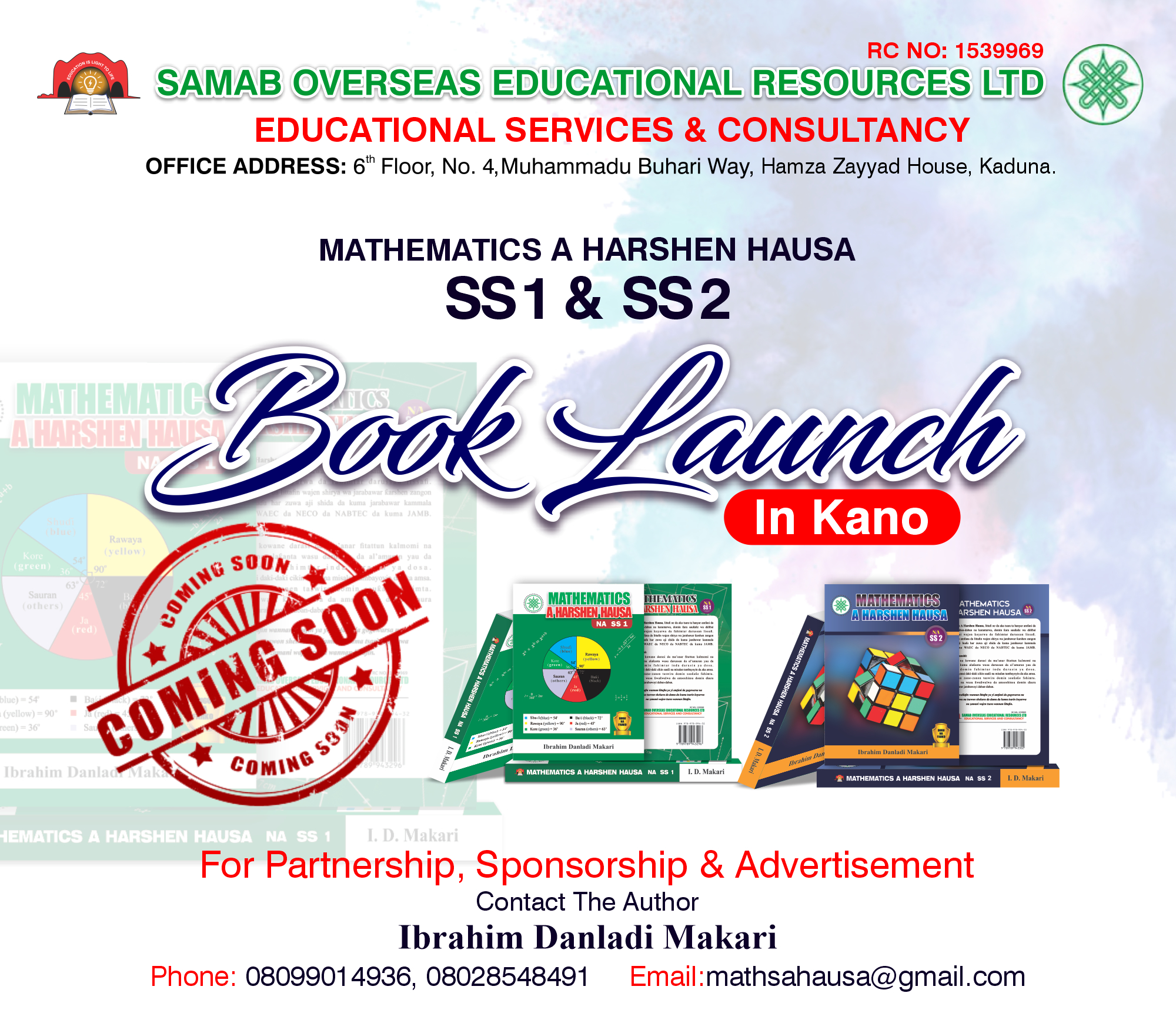 "The Transition Committee will amongst other things, facilitate the orderly transfer of power from the outgoing Abdullahi Ganduje Administration to the incoming Abba Gida Gida Administration.
''His Excellency, the Kano State Governor-elect will inaugurate the Committee on Saturday 1st April 2023 by 2:00 PM," Dawakin Tofa.
The Chief Press Secretary stated that sub-committees on various sectors and sub-sectors would be announced in due course.
Below is the list of the committee members:
Sen. AB Baffa Bichi, PhD Chairman
Prof. Hafiz Abubakar Member
Hon. Shehu Wada Sagagi Member
Hon. Umar Haruna Doguwa Member
Hon. Ahmad Garba Bichi Member
Dr Ali Haruna Makoda Member
Barr Maliki Kuliya Member
Barr. Haruna Isa Dederi Member
Dr. Danyaro Ali Yakasai Member
Engr. Muhammad Diggol Member
Dr Ibrahim Jibrin Provost Member
Sheikh Aminu Daurawa Member
Dr. Labaran Abubakar Yusuf Member
Prof Sani Lawan MFashi Member
Alh. Umar S. Minjibir Member
Dr Danjuma Mahmud Member
Engr. Kabir Jibrin Member
Dr Farouk Kurawa Member
Engr. Dr Marwan Ahmad Member
Dr Aminu Garba Magashi Member
Alh. Aminu Ibrahim Abba Member
Alh. Laminu Rabiu Member
Engr. Bello Muhd Kiru Member
Engr. Garba Ahmed Bichi Member
Hon. Tajudeen Othman Member
Sadiya Abdu Bichi Member
Hon. Yusuf Jamo Member
Hon. Nura Dankadai Member
Alh Yusuf Lawan Member
Hon. Umar Maggi Gama Member
Hj Azumi Namadi Bebeji Member
Prof. Auwalu Arzai Member
Rt. Hon. Gambo Sallau Member
Bar. Muhuyi Rimingado Member
State Chairman, NLC Member
State Chairman, KACCIMA Member
Alh. Audu Kirare Member
PS Adda'u Kutama Member
PS Aminu Rabo Member
Alh. Sule Chamba Fagge Member
Alh. Usman Adamu Gaya Member
Engr. Tijjani Yunkus Member
Engr. Abubakar Argungu Member
Alh. Yahaya Musa Member
Rt. Hon. Alasan Kibiya Member
Prof. Dahiru Sani Shuaibu Member
Arc. Ibrahim Yakubu Member
Dr. Kabiru Muhd Kofa Member
Dr. Mustapha Sani Member
Sheikh Malam Abbas Abubakar Daneji Member
Bar. Bashir Yusuf Mohd Member
Bar. Ibrahim Wangida Member
Umaru Idi Member
Dr. Sulaiman Wali Member
Hon. Rabiu Liliko Gwarzo Member
Alh. Kabiru Gwarzo Member
Hj Aisha Kaita Member
Hj Aisha Lawan Saji Member
Ali Yahuza Gano Member
Hon. Auwal Mukhtar Bichi Member
Alh. Musa Fagge Member
Hon Wakili Aliyu Garko Member
Tukur Bala Sagagi Member
Dr Nura Yaro D/Tofa Member
PS Abdullahi Musa Member/Secretary
Kano Governor-elect cautions against private construction in public schools, hospital, city wall
Kano state Governor–elect, Abba Kabir Yusuf, on Thursday, advised stoppage of construction works in public places such as schools, hospitals, graveyards, religious and cultural arenas, and along the city walls till further notice.
KANO FOCUS reports that this was contained in a Statement signed by his Chief Press Secretary, Sanusi Bature Dawakin-Tofa, and made available to journalists.
According to the Statement entitled: "PUBLIC ADVISORY ON THE ONGOING CONSTRUCTIONS IN PUBLIC PLACES," any person, group of persons or organisations who keep constructing structures on government-owned land or places, are doing so to their own peril.
The Statement reads: "The Kano State Governor-elect, His Excellency, Engr. Abba Kabir Yusuf, has directed that this Public Advisory be issued to all individuals, groups, and other organisations that have ongoing construction in public places viz: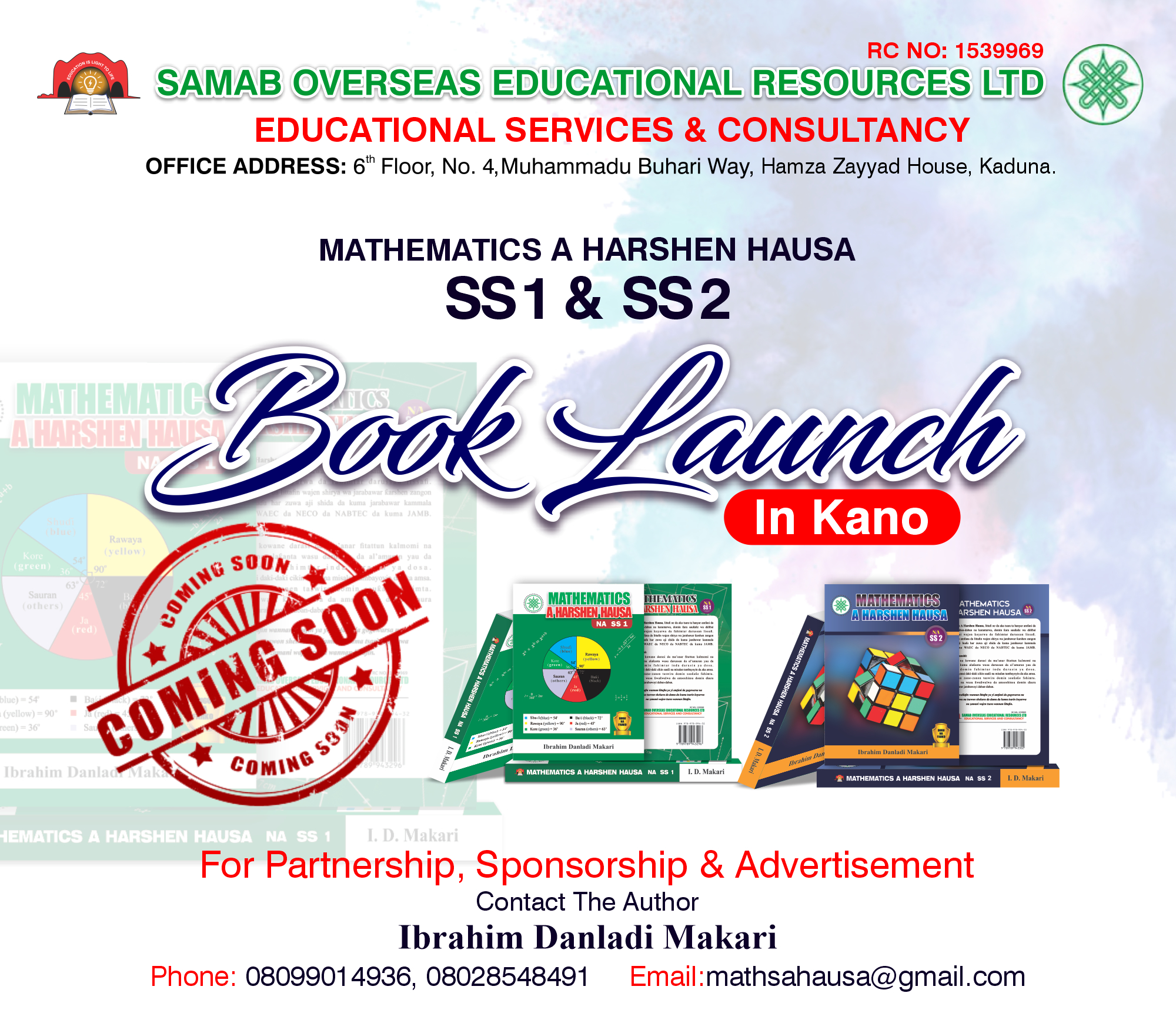 "You are advised to discontinue any construction work on public land within and around the following: All schools in the State, all religious and cultural sites in the State, all hospitals in the State, all graveyards in the State, and along the city walls of Kano.
"You are also advised to discontinue the demolition of, and the construction on, all existing public buildings belonging to the government and people of Kano State.
"This Advisory is issued in the public interest, effective from today Thursday 30th March, 2023 till further notice. Any contravener does so at his/her on risk, please."