AKTH probes suspected Lassa fever cases, traces contacts of deceased doctors, patient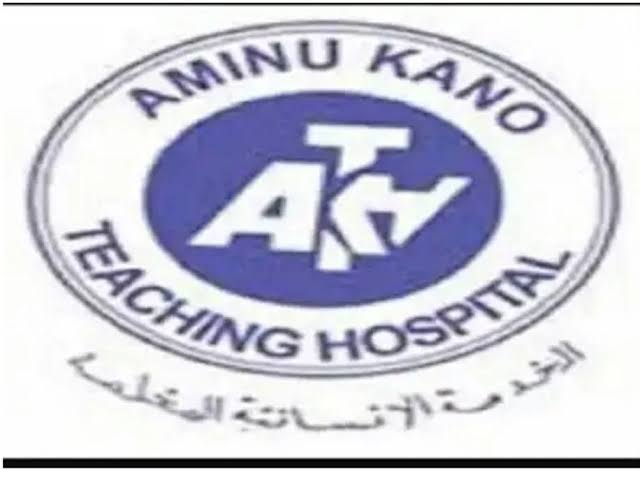 Nazifi Dawud
Aminu Kano Teaching Hospital (AKTH) has launched an investigation into possible cases of Lassa Fever after two of its medical personnel who had performed a Cesarean Section on a pregnant woman, died of a mysterious type of fever just days apart.
KANO FOCUS reports that the unnamed patient, who was said to have come from Bauchi state, had also died while a third doctor is currently fighting for his life at the Intensive Care Unit (ICU) of the hospital.
The two deceased doctors–Ummu Kulthum Abba, a house officer and Dr Habibu Musa, a consultant anesthetist–died on Friday and Monday respectively just 20 days after participating in the surgery on the pregnant woman.
In a statement, the Nigerian Medical Association (NMA), Kano chapter, had blamed the death of the medical personnel on "suspected cases of Lassa fever", adding that "samples were taken to confirm diagnosis".
The NMA said other suspected cases of the Lassa fever had received treatment with intravenous "Ribavrin" drug and were transferred out to Yar-gaya Isolation centre in Dawakin Kudu local government area of the state.
The AKTH management did not officially respond to a KANO FOCUS inquiry, but the hospital's spokesperson Hauwa Abdullahi shared a WhatsApp message showing resolutions reached at the end of a stakeholders' meeting held at the facility on the issue.
The first resolution on the message stated that "two cases of Pyrexia (fever) of Unknown Origin are being investigated in the hospital [as] samples were taken to the National Centre for Disease Control (NCDC) [while] contact tracing is presently being undertaken in conjunction with the state Ministry of Health."
The second item on the message said "there will be a sensitization lecture tomorrow (Wednesday) to all hospital staff and thirdly staff "are advised to be calm and and observe safety precautions while providing services to all patients".
The last item then warned staff to "be cautious of what they say in social media, to avoid unnecessary panic,"
The resolutions were signed by Dr Auwalu Umar Gajida, acting Chairman, Medical Advisory Committee of the AKTH.
Government keeps mum
However, both the Director, Public Health, Dr Imam Wada Bello and spokesperson of the Kano State Ministry of Health, Ismaila Gwammaja did not respond to calls and text messages by KANO FOCUS seeking comments on the suspected cases of Lassa fever in the state.
What is Lassa Fever?
According t0 the NCDC, Lassa fever is an acute viral haemorrhagic fever (VHF) caused by the Lassa virus. The natural reservoir for the virus is the Mastomys natalensis rodent (commonly known as the multimammate rat). Other rodents that carry the virus have also been identified.
Epidemiological data show that Lassa fever occurs throughout the year, but more cases are recorded during the dry season that November through May, the NCDC says in an advisory warning to health workers.
How is it spread?
Lassa fever, according to the NCDC, is spread through:
1. Direct contact with urine, faeces, saliva or blood of infected rodents.
2. Ingesting food and drinks contaminated with urine, faeces, saliva or blood of infected rats.
3. Contact with objects, household items or surfaces contaminated with urine, faeces, saliva or blood of infected rats.
4. Person-to-person transmission can also occur through contact with blood, urine, faeces, vomitus and other body fluids of an infected person, particularly in hospital environment where infection prevention and control practices are not optimal.
What are its symptoms? 
The early stages of Lassa fever present initially like other febrile illness such as malaria, the NCDC says.
Symptoms of the disease generally include fever, headache, sore throat, general body weakness, cough, nausea, vomiting, diarrhoea, muscle pains, chest pain, and in severe cases; unexplainable bleeding from ears, eyes, nose, mouth, vagina, anus and other body orifices. It could also present as persistent bleeding from sites of intravenous cannulation.
The incubation period (time between an infection and appearance of symptoms of the disease) is 3 to 21 days. Early diagnosis and treatment increase the chances of survival.
Inappropriate use of personal protective equipment (PPE) such as gloves, masks and poor IPC practices, increase the risk of person to person transmission of Lassa fever.
What to do if you suspect any case of Lassa fever
According to NCDC, any febrile illness that has not responded to 48 hours use of anti-malaria or antibiotics should raise an index of suspicion for Lassa fever!
The national guidelines for Lassa fever case management and Infection prevention and control are available on the NCDC website for download (http://ncdc.gov.ng/diseases/guidelines).
Report all suspected cases of Lassa fever to your Local Government Area Disease Surveillance and Notification Officer (DSNO). They are the first link to response and care for Lassa fever cases in Nigeria.
Contact:
NCDC Toll-Free Number: 0800-970000-10
SMS: 08099555577
Whatsapp: 07087110839
Twitter/Facebook: @NCDCgov
Kano domesticate social protection policy
Kano state governor Abdullahi Umar Ganduje has approved the domestication of National social protection policy in the state.
Kano Focus reports that the Social Protection Policy is designed to show the commitment of the Government to the effective mobilisation and efficient utilisation of state resources to improve the quality of life of its citizens.
The state Commissioner of planning and budget Nura Muhammad Dankadai revealed this on Friday at a one day interactive session with with journalists and civil society organizations.
Mr Dankadai said governor Ganduje approved the domestication of the policy on Thursday.
According to him when domesticated the policy will provide legal framework for school feeding programme, ante natal and post natal care, addressing gender based violence and protecting people living with disabilities.
On the meeting with journalists, Mr Dankadai said it was aimed at intimating them with on the state government's projects and received some inputs for possible submission to the government.
The commissioner uses the opportunity to appeal to civil society organizations and journalists to sensitise people on the current economic challenges which made it difficult for the state to pay workers salary for the month of March.
In their separate contributions Akibu Hamisu, I. G Maryam and Wali Ado Rano advised Kano state government on the need to address multiple taxation, grant local government financial autonomy and holding periodic interactive session with CSOs and journalists.
AKTH honours NCC Boss UG Danbatta
Nasiru Yusuf
The management of Aminu Kano Teaching Hospital has visited the Executive Vice Chairman of Nigerian Communication Commission Umar Garba Danbatta.
Kano Focus reports that during the visit the AKTH team also presented an award to Danbatta as an expression of the hospital's appreciation for the enormous contributions of the EVC and the Commission to the development of health institutions over the years in the country.
Speaking during the visit, the Chief Medical Director (CMD) of AKTH, Abdulrahman Sheshe, who led the delegation on the courtesy call, said, "the objective of our being here today is to appreciate your contribution in person and as EVC of NCC to the growth and development of the teaching hospital."
According to Sheshe, through the support and donations from Kano people like the EVC and institutions like NCC, the hospital has increased its bed capacity from 250 to 700, as well as performing 57 successful transplant surgeries.
"You have also made enormous contributions in this regard and that has helped us to get new dialysis machines through your assistance and these machines are being put to use, aside from other state-of-the-art equipment already in place," he said while appreciating the EVC.
The CMD, however, sought NCC's support in the area of a Health Information Management System (HIMS) and digital capacity for staff.
Responding, however, Danbatta thanked the hospital management for the visit and the award, noting that the Commission supports federal institutions with necessary ICT equipment across the country and is ready to assist AKTH in this regard.
"As a Commission, we are working to bridge the infrastructure divide, which is an element of the entire digital ecosystem. We do this via a lot of ongoing regulatory initiatives. And, through our training arm, Digital Bridge Institute (DBI), we provide digital literacy to critical sectors of the economy, including the health sector, we also intervene through our Advanced Digital Appreciation Programme," he said.
According to Danbatta, digital divide can be bridged by making computers available and ICT services accessible to people and key sectors of the economy.
"Infrastructure that can host this massive flow of information and knowledge is broadband infrastructure and this is top-most in the agenda of the Commission. Indeed, ICT is transforming every sector of the economy and the earlier we embrace the vast opportunity brought by ICT the better," the EVC pointed out.
Police arrest bandit who abduct his uncle for one million Naira ransom
Police in Kano said they have arrested a 27 year old Abubukar Musa who confessed to have abducted his uncle and received one million Naira ransom.
Kano Focus reports that the police spokesperson in Kano Abdullahi Kiyawa announced this in a video clip sent to journalists on Sunday.
He said the suspect was arrested with two AK 47 ripple suspected to be used for kidnapping and banditry.
Mr Kiyawa said preliminary investigation revealed that the suspect is among the bandits terrorizing some parts of Kano, Birnin Gwari in Kaduna state and some Northern states.
Mr Musa an indigine of Rurum village in Tudun Wada local government Kano state recalled how in the past abducted his uncle and collected one million Naira ransom before he release him.
The suspect also told police that he borrowed the guns found under his possession from Muhammadu Bakanoma in Zamfara state to confront another bandit called Malam at Birnin Gwari whom he accused with abducting his wife and daughter.
"I am a cattle rustler. I once abducted my uncle Alhaji Haruna and my cousin Bappan Jauro six years ago. These are the only two persons I have ever abducted. I abducted him (Alhaji Haruna) because his two children (Medi and Bappan Jauro) have kidnapped my younger sister Hafsat.
" I released him after receiving one million Naira ransom. We are now living with him (Alhaji Haruna( in the same compound," Mr Musa said.
Mr Kiyawa said investigation is ongoing and will issue a statement when completed.