AKTH probes suspected Lassa fever cases, traces contacts of deceased doctors, patient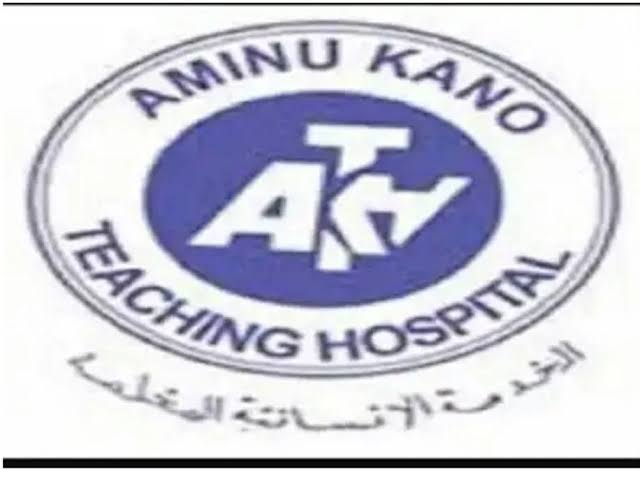 Nazifi Dawud
Aminu Kano Teaching Hospital (AKTH) has launched an investigation into possible cases of Lassa Fever after two of its medical personnel who had performed a Cesarean Section on a pregnant woman, died of a mysterious type of fever just days apart.
KANO FOCUS reports that the unnamed patient, who was said to have come from Bauchi state, had also died while a third doctor is currently fighting for his life at the Intensive Care Unit (ICU) of the hospital.
The two deceased doctors–Ummu Kulthum Abba, a house officer and Dr Habibu Musa, a consultant anesthetist–died on Friday and Monday respectively just 20 days after participating in the surgery on the pregnant woman.
In a statement, the Nigerian Medical Association (NMA), Kano chapter, had blamed the death of the medical personnel on "suspected cases of Lassa fever", adding that "samples were taken to confirm diagnosis".
The NMA said other suspected cases of the Lassa fever had received treatment with intravenous "Ribavrin" drug and were transferred out to Yar-gaya Isolation centre in Dawakin Kudu local government area of the state.
The AKTH management did not officially respond to a KANO FOCUS inquiry, but the hospital's spokesperson Hauwa Abdullahi shared a WhatsApp message showing resolutions reached at the end of a stakeholders' meeting held at the facility on the issue.
The first resolution on the message stated that "two cases of Pyrexia (fever) of Unknown Origin are being investigated in the hospital [as] samples were taken to the National Centre for Disease Control (NCDC) [while] contact tracing is presently being undertaken in conjunction with the state Ministry of Health."
The second item on the message said "there will be a sensitization lecture tomorrow (Wednesday) to all hospital staff and thirdly staff "are advised to be calm and and observe safety precautions while providing services to all patients".
The last item then warned staff to "be cautious of what they say in social media, to avoid unnecessary panic,"
The resolutions were signed by Dr Auwalu Umar Gajida, acting Chairman, Medical Advisory Committee of the AKTH.
Government keeps mum
However, both the Director, Public Health, Dr Imam Wada Bello and spokesperson of the Kano State Ministry of Health, Ismaila Gwammaja did not respond to calls and text messages by KANO FOCUS seeking comments on the suspected cases of Lassa fever in the state.
What is Lassa Fever?
According t0 the NCDC, Lassa fever is an acute viral haemorrhagic fever (VHF) caused by the Lassa virus. The natural reservoir for the virus is the Mastomys natalensis rodent (commonly known as the multimammate rat). Other rodents that carry the virus have also been identified.
Epidemiological data show that Lassa fever occurs throughout the year, but more cases are recorded during the dry season that November through May, the NCDC says in an advisory warning to health workers.
How is it spread?
Lassa fever, according to the NCDC, is spread through:
1. Direct contact with urine, faeces, saliva or blood of infected rodents.
2. Ingesting food and drinks contaminated with urine, faeces, saliva or blood of infected rats.
3. Contact with objects, household items or surfaces contaminated with urine, faeces, saliva or blood of infected rats.
4. Person-to-person transmission can also occur through contact with blood, urine, faeces, vomitus and other body fluids of an infected person, particularly in hospital environment where infection prevention and control practices are not optimal.
What are its symptoms? 
The early stages of Lassa fever present initially like other febrile illness such as malaria, the NCDC says.
Symptoms of the disease generally include fever, headache, sore throat, general body weakness, cough, nausea, vomiting, diarrhoea, muscle pains, chest pain, and in severe cases; unexplainable bleeding from ears, eyes, nose, mouth, vagina, anus and other body orifices. It could also present as persistent bleeding from sites of intravenous cannulation.
The incubation period (time between an infection and appearance of symptoms of the disease) is 3 to 21 days. Early diagnosis and treatment increase the chances of survival.
Inappropriate use of personal protective equipment (PPE) such as gloves, masks and poor IPC practices, increase the risk of person to person transmission of Lassa fever.
What to do if you suspect any case of Lassa fever
According to NCDC, any febrile illness that has not responded to 48 hours use of anti-malaria or antibiotics should raise an index of suspicion for Lassa fever!
The national guidelines for Lassa fever case management and Infection prevention and control are available on the NCDC website for download (http://ncdc.gov.ng/diseases/guidelines).
Report all suspected cases of Lassa fever to your Local Government Area Disease Surveillance and Notification Officer (DSNO). They are the first link to response and care for Lassa fever cases in Nigeria.
Contact:
NCDC Toll-Free Number: 0800-970000-10
SMS: 08099555577
Whatsapp: 07087110839
Twitter/Facebook: @NCDCgov
Photo News: Emir Sanusi visits Sultan of Sokoto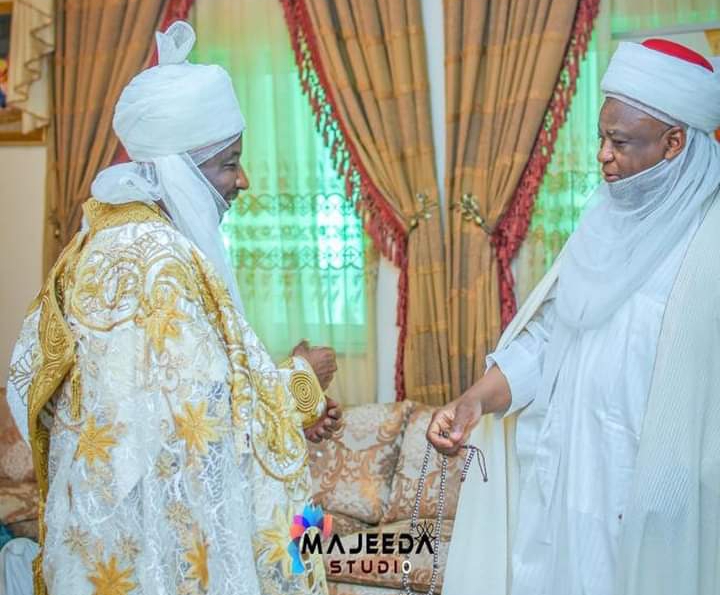 The former Emir of Kano has on Monday paid a courtesy visit to Sultan of Sokoto Muhammad Sa'ad Abubakar lll.
Kano Focus reports that the pictures of the visit were published on a Facebook page linked to former Emir named 'Sanusi ll Dynasty'.
Though the reason of the visit was not stated, but the former Emir has paid similar visit to Lamido of Adamawa in his capacity as leader of Tijjaniyya sect in Nigeria.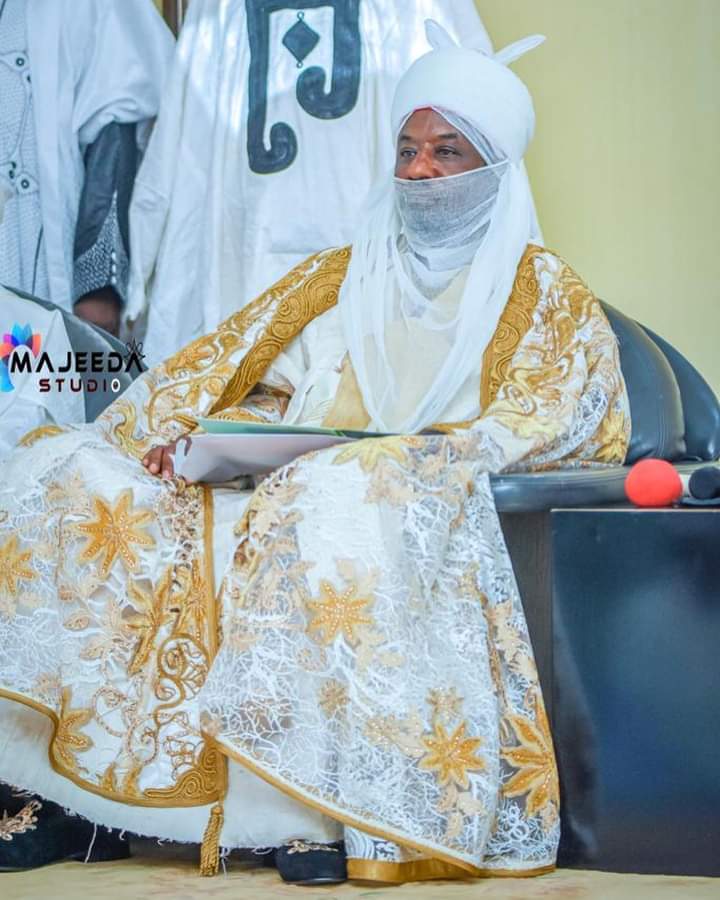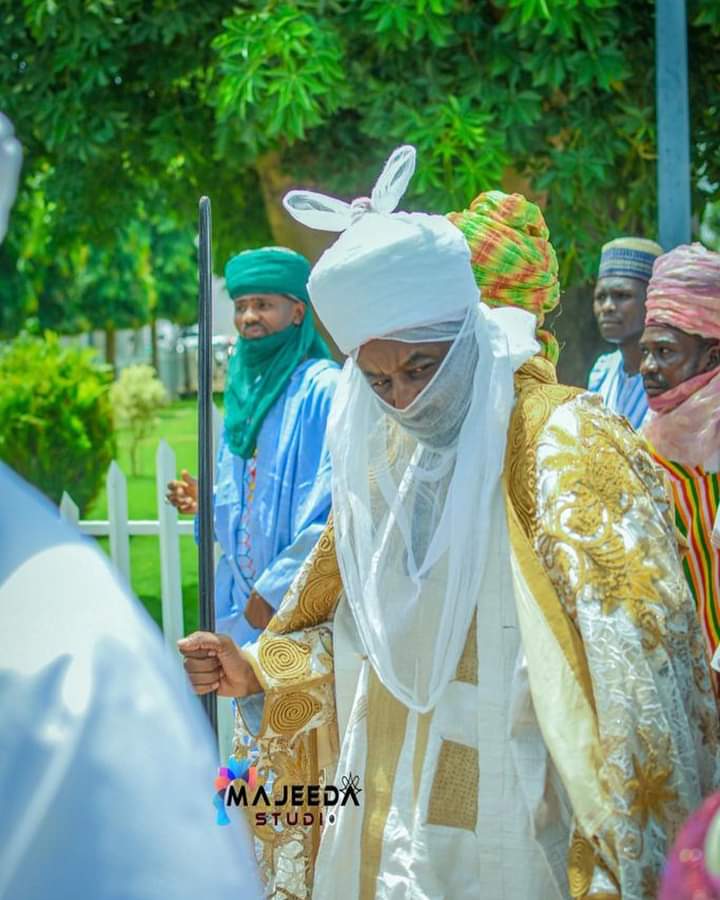 Kano to revive bilateral relationship with Pakistan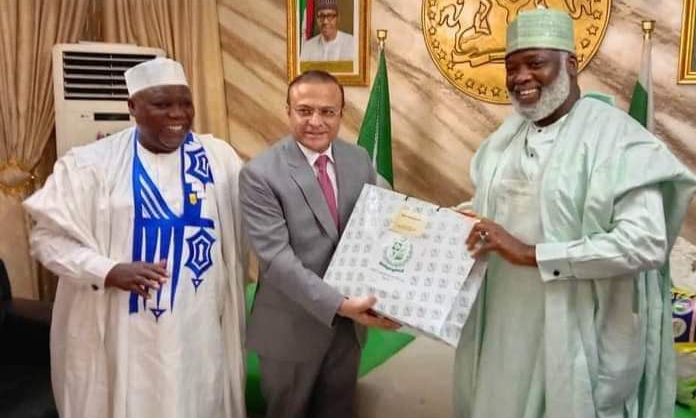 Aminu Abdullahi
Kano State Government has expressed commitment to revive the long existing relationship with Pakistan.
KANO FOCUS reports that Governor Abdullahi Umar Ganduje gave the assurance on monday while receiving the Pakistani High Commissioner to Nigeria Muhammad Tayyab Azam at the Government House.
Ganduje represented by his deputy Nasiru Yusuf Gawuna said Kano endowed with lots of potentials is open for people to come and invest, particularly those from Pakistan.
"We are happy for showing commitment towards reviving the long relationship between us. I can remember the partnership we have in the engagement of Pakistani teachers in our schools which has yielded a lot today."
"Even in the area of agricultural mechanization we have partnered with Pakistan especially in the supply of tractors to our farmers,therefore I feel if we continue to explore agriculture it will be beneficial to both Kano and Pakistan".
The Governor also commended Pakistan for showing interest in reviving the bilateral relationship with Kano State.
In his remarks the Pakistani High Commissioner Muhammad Tayyab Azam described the visit to Kano as historic and important being the first state he visited since assuming office.
"I know the importance of Kano as hub of business in Nigeria, after Lagos Kano is next where there is business opportunity".
"There was a time in Kano when most schools   have many Pakistani teachers..my aim is to bring back that relationship".
He however pointed out that Kano and Pakistan have similarities in both values and culture therefore it is important to deepen the relationship so as to sustain the partnership in  the areas of health and agriculture as that will create opportunities for our people towards boosting the economy.
The High Commissioner was accompanied during the visit by Pakistani Consul General in Kano Ahmed Ibrahim Yakasai.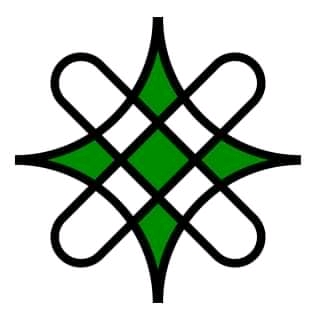 The Arewa Consultative Forum ( ACF) has resuscitated it Kano State chapter and nominated a 14- member Interim Executive Committee to run its affairs for the next six months.
Kano Focus reports that the Forum has mandated the new leadership to organise a general congress that may elect a new council.
A statement issued on Monday by the publicity secretary of the Forum Bello Sani Galadanchi reported that at the inaugural ceremony presided by a member of ACF Board of Trustees, Halliru Akilu, the non- partisan voluntary organization also nominated delegates to its National Executive Committee ( NEC) engagements.
Akilu, a retired Brigadier- General, tasked the new leadership to work in unity, and restore all ACF organs and activities for the betterment of our society.
He stressed that the ACF which is apolitical, believes in the unity of the country, but aspires to see the glory of the north restored, and the economic fortunes of the region tapped for the greater benefit of our people and the nation as a whole.
In his acceptance speech, the new Chairman of the ACF Interim Committee, NaShehu Hassan Abubakar thanked the congregation for finding him worthy of the enormous responsibility.
Abubakar, a retired Air Vice Marshall (AVM) assured the ACF National body and people of Kano State of his determination to steer the ship creditably, selflessly and in strict compliance with ACF desire to improve the lot of our people, as well as agitate for their rights.
Other committee members nominated at the ceremony include Aishatu Yakubu Maijama'a (Deputy Chairperson); Shehu Aliyu (Vice- Chairman); Muhammad Mustapha Yahaya (Secretary); Sani Bala Tela (Assistant Secretary); Rabia Hussein Adamu (Treasurer); and Mairo Bello (Assistant Treasurer).
Others   are Mahadi Sadiq Abubakar, (Financial Secretary);  Hafsat Namadi Bebeji (Assistant Financial Secretary); Bello Sani Galadanchi (Publicity Secretary); Tanimu Ibrahim Getso (Assistant  Publicity Secretary); Kabir Mukhtar (Legal Adviser); Muhammad Kabir Haruna (Assistant Legal Adviser); and Azimi Namadi Bebeji (Auditor).
The inaugural ceremony attracted Youth and Women wings of the ACF whose members were nominated into both the executive committee and the NEC.
Arewa Consultative Forum (ACF) is apolitical and socio-cultural association of leaders in Northern Nigeria formed in 2000 to protect Northern interest in the political scene.