79 percent of child births in Kano are handled by unskilled midwives–Report
Nasiru Yusuf
Over 79 percent of all child births in Kano state are handled by unqualified midwives and attendants, a report by Nigeria Health Watch has shown.
KANO  FOCUS reports that the study titled "Primary Health Care in Nigeria: A Case Study of Kano State", was conducted in 49 facilities across the 44 local government areas of the state.
Presenting the report on Tuesday, the Director of Programmes at Nigeria Health Watch, Vivianne Ihekweazu said, the percentage of facilities that offer maternal and child health (MNCH) services in the state is very low.
"Results from the PHCs assessed revealed that many seem to lack some component of the basic requirements as outlined by the National Primary Health Care Development Agency (NPHCDA) minimum standards for PHCs, however it is evident that significant effort has been made to improve health services in Kano State, as well as increasing funding to the state health budget," she said.
She also revealed that Kano state is one of the few states allocating over 15% of the state budget to health services.
Mrs Ihekweazu said results of the monitoring revealed that, there is poor power supply, emergency transportation system and good sanitary infrastructure in many of the primary health centres.
According to her, healthcare services are being performed in facilities with insufficient infrastructure.
"There are appears to be a shortage of staff, especially doctors as results show that almost 90% of the PHCs assessed do not have a doctor. Only 17 primary health centres indicated that a pharmacy technician was posted to their facilities. Only 7 facilities indicated that they had an ambulance driver. 35 PHCs said there is no security posted there.
"From the report, it is clear that there are gaps in service delivery in the PHCs assessed and adherence to the minimum standards for primary health care. The resultant effect is poor health seeking behaviour among patients in the state,"Ms Ihekweazu added.
In his address, the Executive Secretary of Kano state primary health care development agency, Tijjani Hussain admitted that the health indicators presented in the report on skilled birth attendants is alarming.
He however, said the 49 facilities monitored could not represent  the entire primary health centres in Kano state.
"The report shows that there are visible improvements, and this validates the efforts we have been making, " he said.
The executive secretary said Kano state government is planning to construct primary health centres in each of the 484 political wards of the state before the expiration of his tenure in 2023.
He said 129 PHCs are participating in Kano state health contributory scheme and more will be upgraded to provide effective healthcare services.
According to him the state is making significant progress based on NDHIS report of 2008, 2013 and 2018.
"The contraceptive use in 2008 is just 0.5% but now it is 5.6%. Yes looking at it from national average, it is low, it is below the national average. But looking at the progress, we are making progress," Mr Hussain explained.
Mr Hussaini added that, the board is collaborating with religious leaders and traditional birth attendants to mobilise pregnant women to attend prenatal and post natal care.
Ganduje donates N3.6m to families of Doguwa flood victims
Nasiru Yusuf
Governor Abdullahi Ganduje of Kano state has paid condolence visit to the families of 18 Doguwa flood victims and donated the sum of two hundred thousand Naira to each of the victims family.
KANO FOCUS reports that Ganduje prayed for the repose of the departed souls of those who died as a result of the heavy downpour.
"When the information of this sad tragedy reached us we were seriously shocked. May Allah Forgive the victims, who died as martyrs, being washed away by flood. May He give them the ultimate reward of Jannatul Fiddaus, ameen," the governor prayed.
Families of the victims expressed appreciation to the governor and his entourage and prayed to God to guide him in steering the affairs of the state.
It will be recalled that on July 23, about 18 persons including six members of a family have perished in a ghastly car accident in Doguwa Local Government Area.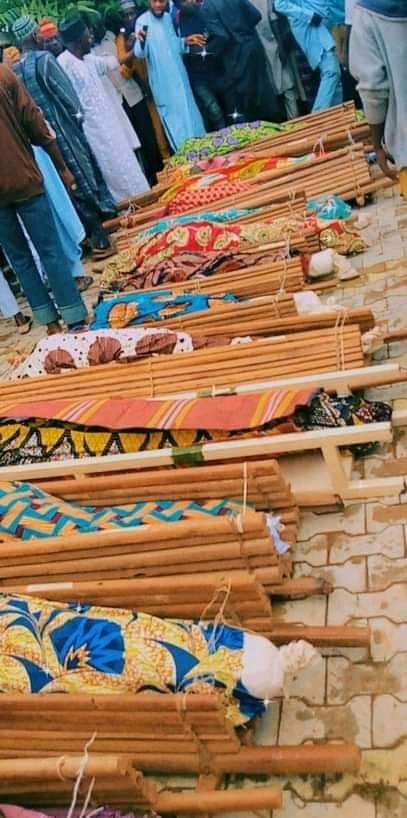 The Sector Commander of the Federal Road Safety Corps (FRSC) in Kano State, Zubairu Mato, said the accident occurred when a bridge linking Riruwai and Doguwa broke down as a result of the heavy downpour, and the driver wasn't aware that the bridge had broken down.
He explained that the vehicle plunged into the water, killing all the 18 passengers on board including six members of same family.
The family members have been identified as Bashir Doguwa, Malami Gidan-Tanimu, Safiya Mukhtar, Shahida Bashir, Fatima Rabi'u, Uzairu Bashir, all of Doguwa Local Government Area of Kano State.
Doguwa and his family were on their way from Doguwa to First Lady Secondary School in Dambatta Local Government Area of the state to visit his daughter, Firdausi Bashir, who is among the students writing the ongoing NECO SSCE examinations.
Kano records highest number of sickle cell patients in Nigeria
Nasiru Yusuf
Kano state has the highest sickle cell patients in Nigeria, a consultant haematologist at Aminu Kano Teaching Hospital said.
KANO FOCUS reports that Dalha Halliru Gwarzo disclosed this in an interview with Hospital's newsletter as part of the 2021 World Sickle Cell day.
He added that Lagos is the second state with highest number of sickle cell cases in the country.
Mr Gwarzo said India, Democratic Republic of Congo and Nigeria constituted 90% of the sickle cell patients worldwide.
On the causes of sickle cell disease, Mr Gwarzo said it is a genetic inherited disease from parents who are either SS, or AS genotype as a result of genetic condition or mutation of abnormal form of red blood cell.
He advocated for compulsory screening of infants after birth and school children, pre-marital counseling/tests, subsidising cost of medication/treatment and mass sensitisation campaign on dangers of the disease.
Mr Gwarzo noted that, although there is no known cure for sickle cell disease, but developed countries are using a high technology for manipulation of the genetic cells by bone marrow and stem cells transplant, which cost about fifteen million Naira in countries like United States, Germany, United Kingdom and Canada.
Kano missing children: Court convicts Paul Owne 104 Years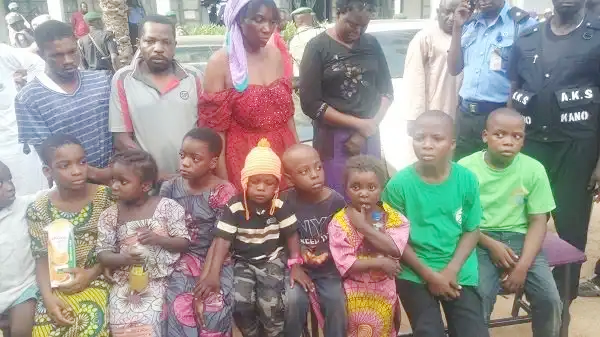 Kano State High Court has sentenced Paul Owne to 104 years without option of fine for abducting under five children and sold them in Onitsha, Anambra state.
KANO FOCUS reports that Mr Owne was reported to have conspired with six others in committing the crime.
Delivering the judgement on Friday Justice Zuwaira Yusuf sentenced the convict after pleaded guilty to all his 38 count charge against him by Kano State Government.
The court upheld that the convict was found guilty in count 2, 8, 9, 2, 27 and 34 therefore convicted him to 7 years each without option of fine in addition with the sum of N100,000 fine.
Similarly, the court found Owne guilty in count 3, 5, 10, 11, 22, 28 and 38 head count he was sentenced to 7 years.
Mrs Yusuf said the action of Owne was in contravention of count 4, 12, 13, 29 and 38, she convicted him to 4 years on each count without option of fine.
She ordered that all the count shall run Consecutively.
The 5 other defendants who pleaded not guilty to all the charges read over to them namely: Ogbono, Emanuel Igwe, Loise Duru, Monica Oracha and Chinelo Ifedigwe.
Kano Focus reports that the Kano Police Command had rescued nine missing children and paraded six Igbo persons who have confessed to abducting the kids, renaming and forcefully converting them to Christianity before selling them in Onitsha, Anambra state.