Facebook partners NCC on digital infrastructure
Nasiru Yusuf
Top management staff of Facebook, a leading global social network platform, have sought partnership with the Nigerian Communications Commission (NCC) on deployment of digital infrastructure to strengthen connectivity.
Mr Ibrahima Ba, Network Investment Lead at Facebook Office in the United States, who led the Facebook delegation to NCC, stated that robust infrastructure is the bedrock of the massive connectivity that signposts Facebook, WhatsApp and Instagram.
He said without adequate and right type of infrastructure there can be no robust connectivity.
Mr Ba recalled that Facebook had successfully undertaken two connectivity projects in Edo and Ogun involving a total of 800 kilometers of fibre connecting institutions and operators towers.
He said considering the connectivity gap that still exists in the country, there is a great need for expansion of infrastructure to deepen penetration of services.
According to Ba, Nigeria is very important to Facebook for many reasons but particularly because it is Africa's most populous country.
He emphasised that Facebook looks forward to seeing opportunities for partnerships manifest because such collaboration will result in kilometres of infrastructure expansion in fibre connectivity.
He advised the Commission to facilitate further liberalisation of partnership and collaboration processes with stakeholders.
Edoyemi Ogoh, Deputy Director Technical Standards and Network Integrity at NCC, who received the Facebook team, on behalf of the NCC Vice Chairman Professor Umar Dambatta, thanked them for the visit.
He commended the group for the model it has adopted in participating in the Nigerian market by partnering with licencees of the Commission, and assured the team of NCC's irrevocable commitment to infrastructure expansion to enhance better connectivity.
He affirmed that NCC is aware of how central infrastructure is to the expansion of telecom services, and said that the realisation explained NCC's adoption of the Open Access Model (OAM) and the licensing of infrastructure companies (Infracos) to cascade fibre to the hinterland of Nigeria.
Mr Ogoh also informed the guests that President Muhammadu Buhari's recent re-designation of NCC's supervising ministry as Ministry of Communications and Digital Economy shows the federal government's commitment to encouraging more citizens to embrace digital culture.
He declared that the Commission is central to these processes, and the Minister of Communications and Digital Economy, Dr. Isa Ali Ibrahim Pantami, has continued to also demonstrate his commitment to tackling bottlenecks to infrastructure expansion.
He cited the recent meetings between the Minister, the EVC and Dr. Kayode Fayemi, the Governor of Ekiti State and Chairman of Nigerian Governors Forum (NGF) which focused on streamlining and standardizing Right of Way (RoW) charges as eloquent testimony to Government's commitment in this regard.
Mr Ogoh also stated that the Commission is finalising processes to institute the 'Dig Once Policy' that will encourage operators and other key players in infrastructure segment to have greater strategic collaboration in the laying of fibre especially in the context of the upcoming National Broadband Plan 2020-2025.
Mr Ba came to NCC with four of his colleagues – Erik Schmidt, Network Strategy Manager, Facebook Infrastructure; Adaora Ikenze, Head West Africa (Public Policy); Imran Abass, Partner Manager, Sub Sahara Africa; and Fargani Tambeayuk, Africa Public Policy Manager (Connectivity).
TCN creates Kano transmission region
Nasiru Yusuf
THE Transmission Company of Nigeria (TCN) has carved out a new Kano transmission region from the old Kaduna Region. 
KANO FOCUS reports that the newly established unit brings the number of TCN regional centres to 10.
The TCN believes the step will improve commercial activities in the state.
A statement issued by TCN General manager of Public Affairs Ndidi Mbah explained that the creation of the Kano Transmission Region became necessary owing to the rapid economic and industrial development being witnessed within Kano State and its environs, as well as the gradual implementation of TCN's strategic 'Nigerian Electricity Grid Maintenance, Expansion and Rehabilitation Programme (NEGMERP),' which has enabled the transmission company to complete some ongoing projects and increase the number of substations within that axis.
He said the  Kano Transmission Region had, under its supervision, one sub-regional office and several work centers, all housing 13 transmission substations (TS), including the Kumbotso TS, Dan Agundi TS, Dakata TS, Tamburawa TS, Kwanar Dangora TS, Wudil TS, Kankia TS, Katsina TS, Daura TS, Dutse TS, Hadejia TS, Azare TS, and Gagarawa TS.
The new Kano region currently according to the statement has ongoing transmission substation projects which when completed would further increase bulk transmission capacity in the new region.
The new Kano Transmission Region, the company said, would deepen operational efficiency within the region and enable its engineers to readily access and resolve technical issues within the new region.
Mbah explained that prior to the creation of the new Kano Region, major decisions had to be referred to Kaduna Region for directives, and the supply of materials was sometimes delayed due to logistic issues from Kaduna.
Mbah noted that the proximity of the new region would radically reduce downtime and eliminate time lost when materials had to be conveyed from the Kaduna Region.
DSS arrests singer accuse of blasphemy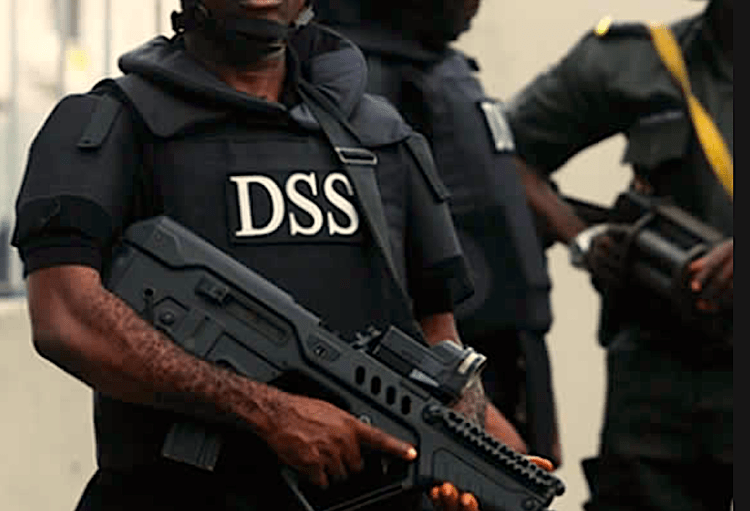 The Department of State Services have arrested another blasphemous singer, Ahmad Abdul, whose song was perceived to create chaos in Kano state.
KANO FOCUS reports that the Singer Ahmad Abdul was detained by the DSS because his free movement may likely cause violence reaction from Kano residents.
While in detention, Mr Abdul tender apology to entire Muslims, Kano state government and Islamic Scholars.
He told DSS operatives that he never thought that the song has violated Islamic teachings.
Commenting while witnessing the bail condition granted to Mr Abdul at the DSS Headquarters, Kano, the Executive Secretary of the Kano state Censorship Board Ismaila Naaba Afakallah recalled that he had received hundreds of petitions against the song from concerned citizens.
Afakallah said having realized the gravity of the song's blasphemy, he reported the singer to DSS who swung into action and arrested him at a Hotel where he was hiding for days.
Mr Abdul Father, Abdullahi Isa thanked the DSS for their timely response on the matter which saved possible outbreak of law and order.
Also in August last year, An upper Sharia court in the Hausawa Filin Hockey area of the state has found one Yahaya Sharif-Aminu guilty of committing blasphemy for a song he circulated via WhatsApp.
However, the appellate division of the High Court of Kano State had on January 21 quashed the death sentence passed on Mr Sharif-Aminu and freed him.
I'll not run for President – Muhammadu Sanusi II
Mukhtar Yahya Usman
The deposed Emir of Kano Malam Muhammadu Sunusi II says he is not interested in contesting for the presidency of Nigeria.
Kano Focus reports that Mr Sunusi revealed this at a Tijjnaniyya zikir held in Abuja on Thursday.
Muhammadu Sanusi said his current position as Tijjaniyya Khalifa in Nigeria is superior to the presidency.
The deposed Emir however said he is ready to help those he believe in their competence to win elections without his participation in politics.
"If we trust a candidate is out to serve the people, we will come out and help them.
"That is not joining politics but a civic duty to the nation and its citizens" Mr. Sanusi said.