Finding the ultimate peace: A tribute to Dr Habib Musa Fagge
Dr Muhammad Sulaiman Fagge
I can't remember the last time I saw so many people, young and old, crying as a result of losing someone. Probably the nearest I can remember was during the demise of the famous Sheikh, Sheikh Ja'far Mahmud Adam, who was murdered while leading Subh prayer somewhere in 2007.
The death of Dr. Habib, an anaethesiologist and a medical consultant with Aminu Kano Teaching Hospital, Kano Nigeria, has been a great tragedy which directly touched thousands of people.
Dr. Habib was born around 47 years ago. Born from the family of Alhaji Musan Kwalle in Fagge, Kano, he had his early Islamic education in Fagge, partly in Saqafah Islamiyya and in other places.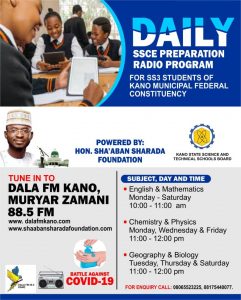 He attended Kwakwaci Secondary School and later proceeded and obtained his medical degree from University of Maiduguri. He became a medical doctor who worked with honesty, dedication and for the sake of Allah, Almighty. His qualifications didn't in any way go into his head or made him feel superior to others.
Throughout the days of his academic struggles, Malam Dr. Habib was truly a hard working servant of Allah who devoted his time, energy, and meagre resources for the sake of humanity.
Dr. Habib Musa was a philanthropist per excellence. He never needed to know you personally before he offered his helping hand. As a government worker, he went the extra mile to help and assist anyone who came his way, and to the best of his ability.
I am a living witness to how he had assisted one of our students, who sought for his assistance. I heard many people narrating how he had also assisted them, paid for their medication and transport fare back home. This is incredible.
Sheikh Bin Usman, on returning to Nigeria from a foreign trip, directly branched at Fagge, Dr. Habib's family house, to pay his condolence and pray for the deceased. It was there that he narrated and showed a text message which showed Dr. Habib donating more than a hundred thousand naira, just two weeks before his final exit.
People have mentioned a lot of good about him. Thousands of mouths described him as "mutumin kirki" – a righteous person. The mention is too much and too high. As I told his brother, Sheikh Musa Musa that, even his (Dr. Habib's) family, will never know half of what Dr. Habib did to help others during his lifetime. With all the pouring revelations, these cannot reveal half of what he has done to those in need.
He was a doctor for all! He cared and prescribed cures for his family, friends, friends of his families, friends of friends of his families, and to even those who were not known to him personally. He helped all those who went to him accordingly.
On the 28th of September, 2019, as the President of Islamic Medical Association of Nigeria (IMAN), Dr. Habib and many other doctors like him, celebrated the day and made it a duty upon themselves to sensitize and make people aware of simple and quick methods of saving lives.
They tagged and gave a theme of "LifeSavers" for the event internationally. Dr. Habib sacrificed the day and chose our two mosques, at Rijiyar Zaki (Assalam Juma'at Mosque) and Dambare (Darul Hamd Juma'at Mosque) for his personal demonstrations.
Dr. Habib was very cool, cute and calm. A right honourable gentle man! You will never see him in the middle of anything! He always chose to be at a side, hardly to be noticed by anyone. He didn't want to be known unless where necessary. Someone may easily [mis]perceive him as an introvert, not knowing that he can overtake a whole crowd when there is need.
A day after his death, it was said that Lassa fever killed him. This is up to the authorities to confirm, however, Dr. was known to have an ailment which repeatedly put him to bed, almost every year.
"If Lassa fever was the culprit in Dr Habeeb's death, then it was indeed merciless and evil. It took away the wrong person at the wrong time."
It didn't know the right person to be taken. We have no worries whatever as to the cause of his death. We are worried that Dr. Habeeb is no longer in our midst with his charming smile and soothing frame.
After he was buried, people stayed around the grave for a very long time. They just stayed and stared. They didn't want to leave. I was there wondering and praying for him to answer his questions right! He has truly done that insha Allah. Finally, one his brothers, Malam Adamu Sarki, too weak and crying, stood up and said, "jama'a mu tafi", and there we left!
His life is a life worth of lessons to be emulated. It was a life of a man who struggled from grass to grace and from the soil to the stars! May we copy and do more than what he did.
May the almighty Allah forgive him. May the almighty Allah make him to be among the dwellers of Jannatul Firdaus. May the almighty Allah make us to have more people like him and more! May almighty Allah give his family, friends, colleagues, all and sundry the fortitude to bear the irreparable loss, amen! Allah Ya sa mu riske ku da alheri, amin. Ina yi wa 'yan'uwa da kowa da kowa ta'aziyya.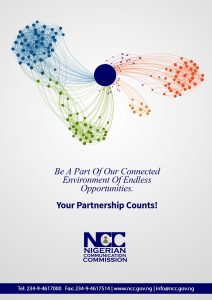 COVID-19: NCC's 112 emergency number offers succour to Nigerians
Nasiru Yusuf
The National Emergency Number 112 established by the Nigerian Communications Commission (NCC) is providing succour to Nigerians in the nation's collective efforts to fight the spread of Coronavirus pandemic, also known COVID-19.
A statement issued by deputy manager online media and special publication, NCC, said Nigerians are able to call emergency response agencies or first respondents with respect to any issue they may want to report on the Coronavirus or other health-related issues and emergencies.
He said already, states and federal government agencies are leveraging the 112 National Emergency Number, whose calls are handled through the Emergency Communication Centre (ECC) established by the Commission across the country.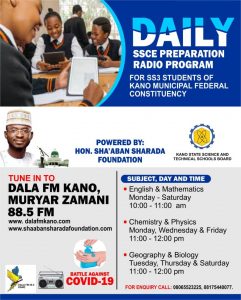 According to him the ECC project is the brainchild of NCC to enable easy communication by Nigerians with emergency first responders such as Police, Fire Service, Federal Road Safety Corps, National Orientation Agency (NOA) among others, by dialing the three-digit toll-free Number 112.
He recallled that on assuming office as the Executive Vice Chairman of NCC in 2015, Prof. Umar Dambatta, quickly put machinery in place to accelerate the implementation of ECC across the country in line with the decision of the Nigerian government to enhance security of lives and property and as mandated by the Nigerian Communications Act (NCA) 2003.
He noted that the NCC fast-tracked the execution of the emergency project, whose implementation had hitherto been dragging, in recognition of its mandates to promote and enhance public safety through the use of a particular number, which shall be designed as the universal safety and emergency assistance number for telephone services generally.
He revealed that so far, the ECCs, with their operational 112 toll-free emergency number, have been implemented in 17 states of the Federation and the Federal Capital Territory (FCT).
He observed that aside FCT, beneficiary states of the ECC include Benue, Kwara, Plateau, Kaduna, Kano, Katsina, Ogun, Ekiti, Ondo, Oyo, Edo, Akwa Ibom, Cross Rivers, Imo, Enugu, Anambra and Adamawa.
"Efforts are ongoing by the Commission to deploy the ECC facility in other states of the Federation.
"Today, the 112 National Emergency Number is fully available in all the aforementioned states and FCT and can be leveraged by Nigerians, as an alternate number to reach first responders at this period of COVID-19 when seeking help and assistance from applicable government response agency during emergencies.
"Already, the Governor of Edo State, Godwin Obaseki, identified the centrality of the 112 number towards handling citizens' calls for help in this time of Coronavirus pandemic," the statement revealed.
Mr Obaseki, in a state-wide broadcast to sensitise the people of the state on the epidemic, urged the people of Edo State to take advantage of 112 three-digit, toll-free number to get help from response agencies in case they want to pass critical information to the government and the State Task Force on COVID-19.
It would be recalled that President Muhammadu Buhari, on March 19, 2020, unveiled the Abuja ECC facility and flagged off the 112 National Emergency Number during the commissioning of the NCC's Communications and Digital Economy Complex at the Mbora District of Abuja.
The President explained that the 112 Number demonstrates his administration's resolve to keep Nigerians safe.
President Buhari said 'We have taken advantage of digital technologies to ensure that Nigerians in distress are only a dial away from the relevant emergency response institutions in the country" via the 112 Number.
According to him, the NCC's 112 National Emergency Number will go a long way in supporting our efforts to improve the security of lives and property.
With Coronavirus spreading across the globe and more people living in isolation, the NCC's 112 Number is providing alternatives for people to stay in touch and institutions to provide the needed basic life-saving services to the populace.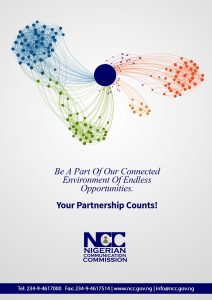 COVID-19: 500 beds arrive Kano for Dangote's isolation centre
Nazifi Dawud
Aliko Dangote, Africa's leading business magnate has begun construction of a field hospital with 500-bed capacity at Sani Abacha Stadium in Kano city,  as his contribution to the fight against the COVID-19 coronavirus pandemic.
KANO FOCUS reports that Mr Dangote had announced that he would construct a 600-bed isolation centre for COVID-19 patients in the state.
Kano has not recorded any confirmed case of COVID-19 as all suspected cases have so far tested negative to the virus.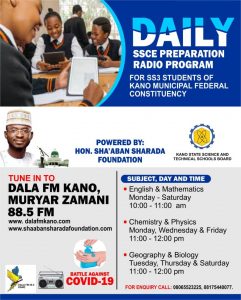 In a statement sent to KANO FOCUS on Thursday, Hadiza Namadi, a spokesperson for the state Ministry of Health, said "equipment for 500 beds have arrived the venue today Thursday as construction has commenced in earnest."
The statement added that a committee, to be headed by the state Commissioner for Health, Dr Aminu Ibrahim Tsanyawa has been formed to supervise the project and to "determine how the center will function including issues on water and power supply and waste disposal."
"Members of the committee include Commissioner of Youth and Sports Development, Alh. Kabir Lakwaya, Commissioner of Works, Alh. Magaji Mu'azu, Executive Secretary, Primary Healthcare Management Board, Dr. Tijjani, Permanent Secretary Ministry of Health, Dr. Amina Abdullahi Umar, and a representative from Dangote Foundation," the statement read.
Medical and health volunteers to apply online
Meanwhile, the Ministry of Health has also directed all volunteer medical and health professionals who wish to join the fight against the COVID-19 in Kano to make their applications online.
The volunteers have been asked to file their applications via www.kanostate.gov.ng/volunteers.
The ministry, in a statement said the decision to move the exercise online was to ease overcrowding at the Muhammadu Buhari Specialist Hospital, venue of the recruitment exercise.
Kano receives share of Jack Ma's COVID-19 aid
Also, the Kano state government has received its share of protective medical items that were donated to Nigeria by a Chinese business Mogul Mr Jack Ma, who is the founder of Ali Baba foundation.
According to the state Commissioner for Health, some of the items donated by Mr Jack Ma include face masks, overall gowns and face shields.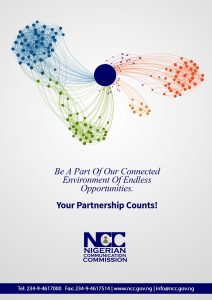 22 suspected COVID-19 cases test negative in Kano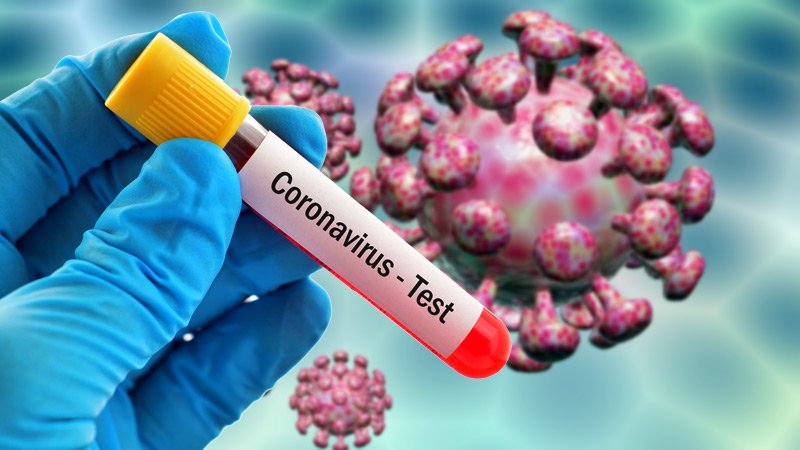 Mukhtar Yahya Usman
The Kano state government has revealed that 22 suspected cases of COVID-19 have tested negative just as results of three more persons are being awaited.
KANO FOCUS reports that the state Commissioner for Health, Dr Aminu Ibrahim Tsanyawa disclosed this on Tuesday while briefing journalists at his office.
Mr Tsanyawa also dismissed rumours that two persons with symptoms of the coronavirus disease were isolated at the Kwanar Dawaki isolation center.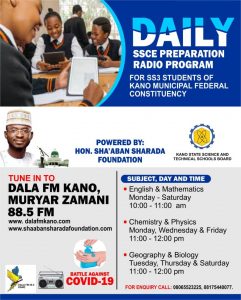 He said the state government has taken "drastic measures" against the spread of the disease.
Meanwhile, the commissioner explained that the government is planning to establish a COVID-19 test centre to eliminate the burden of transporting samples for tests outside the state.