Finding the ultimate peace: A tribute to Dr Habib Musa Fagge
Dr Muhammad Sulaiman Fagge
I can't remember the last time I saw so many people, young and old, crying as a result of losing someone. Probably the nearest I can remember was during the demise of the famous Sheikh, Sheikh Ja'far Mahmud Adam, who was murdered while leading Subh prayer somewhere in 2007.
The death of Dr. Habib, an anaethesiologist and a medical consultant with Aminu Kano Teaching Hospital, Kano Nigeria, has been a great tragedy which directly touched thousands of people.
Dr. Habib was born around 47 years ago. Born from the family of Alhaji Musan Kwalle in Fagge, Kano, he had his early Islamic education in Fagge, partly in Saqafah Islamiyya and in other places.
He attended Kwakwaci Secondary School and later proceeded and obtained his medical degree from University of Maiduguri. He became a medical doctor who worked with honesty, dedication and for the sake of Allah, Almighty. His qualifications didn't in any way go into his head or made him feel superior to others.
Throughout the days of his academic struggles, Malam Dr. Habib was truly a hard working servant of Allah who devoted his time, energy, and meagre resources for the sake of humanity.
Dr. Habib Musa was a philanthropist per excellence. He never needed to know you personally before he offered his helping hand. As a government worker, he went the extra mile to help and assist anyone who came his way, and to the best of his ability.
I am a living witness to how he had assisted one of our students, who sought for his assistance. I heard many people narrating how he had also assisted them, paid for their medication and transport fare back home. This is incredible.
Sheikh Bin Usman, on returning to Nigeria from a foreign trip, directly branched at Fagge, Dr. Habib's family house, to pay his condolence and pray for the deceased. It was there that he narrated and showed a text message which showed Dr. Habib donating more than a hundred thousand naira, just two weeks before his final exit.
People have mentioned a lot of good about him. Thousands of mouths described him as "mutumin kirki" – a righteous person. The mention is too much and too high. As I told his brother, Sheikh Musa Musa that, even his (Dr. Habib's) family, will never know half of what Dr. Habib did to help others during his lifetime. With all the pouring revelations, these cannot reveal half of what he has done to those in need.
He was a doctor for all! He cared and prescribed cures for his family, friends, friends of his families, friends of friends of his families, and to even those who were not known to him personally. He helped all those who went to him accordingly.
On the 28th of September, 2019, as the President of Islamic Medical Association of Nigeria (IMAN), Dr. Habib and many other doctors like him, celebrated the day and made it a duty upon themselves to sensitize and make people aware of simple and quick methods of saving lives.
They tagged and gave a theme of "LifeSavers" for the event internationally. Dr. Habib sacrificed the day and chose our two mosques, at Rijiyar Zaki (Assalam Juma'at Mosque) and Dambare (Darul Hamd Juma'at Mosque) for his personal demonstrations.
Dr. Habib was very cool, cute and calm. A right honourable gentle man! You will never see him in the middle of anything! He always chose to be at a side, hardly to be noticed by anyone. He didn't want to be known unless where necessary. Someone may easily [mis]perceive him as an introvert, not knowing that he can overtake a whole crowd when there is need.
A day after his death, it was said that Lassa fever killed him. This is up to the authorities to confirm, however, Dr. was known to have an ailment which repeatedly put him to bed, almost every year.
"If Lassa fever was the culprit in Dr Habeeb's death, then it was indeed merciless and evil. It took away the wrong person at the wrong time."
It didn't know the right person to be taken. We have no worries whatever as to the cause of his death. We are worried that Dr. Habeeb is no longer in our midst with his charming smile and soothing frame.
After he was buried, people stayed around the grave for a very long time. They just stayed and stared. They didn't want to leave. I was there wondering and praying for him to answer his questions right! He has truly done that insha Allah. Finally, one his brothers, Malam Adamu Sarki, too weak and crying, stood up and said, "jama'a mu tafi", and there we left!
His life is a life worth of lessons to be emulated. It was a life of a man who struggled from grass to grace and from the soil to the stars! May we copy and do more than what he did.
May the almighty Allah forgive him. May the almighty Allah make him to be among the dwellers of Jannatul Firdaus. May the almighty Allah make us to have more people like him and more! May almighty Allah give his family, friends, colleagues, all and sundry the fortitude to bear the irreparable loss, amen! Allah Ya sa mu riske ku da alheri, amin. Ina yi wa 'yan'uwa da kowa da kowa ta'aziyya.
TCN creates Kano transmission region
Nasiru Yusuf
THE Transmission Company of Nigeria (TCN) has carved out a new Kano transmission region from the old Kaduna Region. 
KANO FOCUS reports that the newly established unit brings the number of TCN regional centres to 10.
The TCN believes the step will improve commercial activities in the state.
A statement issued by TCN General manager of Public Affairs Ndidi Mbah explained that the creation of the Kano Transmission Region became necessary owing to the rapid economic and industrial development being witnessed within Kano State and its environs, as well as the gradual implementation of TCN's strategic 'Nigerian Electricity Grid Maintenance, Expansion and Rehabilitation Programme (NEGMERP),' which has enabled the transmission company to complete some ongoing projects and increase the number of substations within that axis.
He said the  Kano Transmission Region had, under its supervision, one sub-regional office and several work centers, all housing 13 transmission substations (TS), including the Kumbotso TS, Dan Agundi TS, Dakata TS, Tamburawa TS, Kwanar Dangora TS, Wudil TS, Kankia TS, Katsina TS, Daura TS, Dutse TS, Hadejia TS, Azare TS, and Gagarawa TS.
The new Kano region currently according to the statement has ongoing transmission substation projects which when completed would further increase bulk transmission capacity in the new region.
The new Kano Transmission Region, the company said, would deepen operational efficiency within the region and enable its engineers to readily access and resolve technical issues within the new region.
Mbah explained that prior to the creation of the new Kano Region, major decisions had to be referred to Kaduna Region for directives, and the supply of materials was sometimes delayed due to logistic issues from Kaduna.
Mbah noted that the proximity of the new region would radically reduce downtime and eliminate time lost when materials had to be conveyed from the Kaduna Region.
DSS arrests singer accuse of blasphemy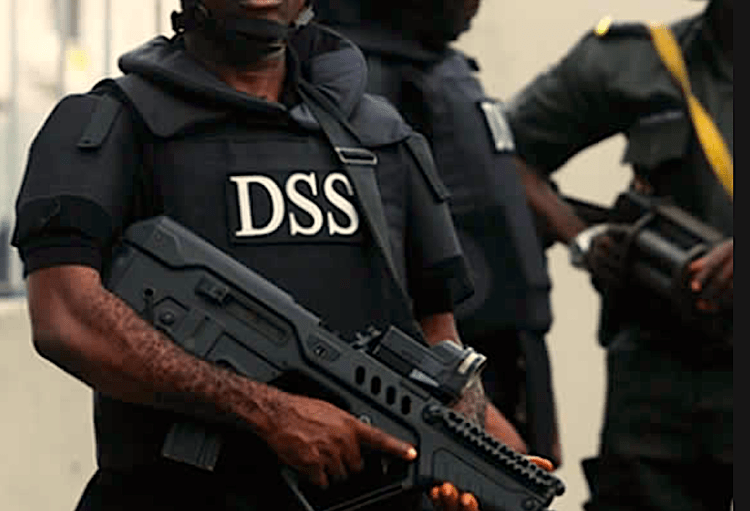 The Department of State Services have arrested another blasphemous singer, Ahmad Abdul, whose song was perceived to create chaos in Kano state.
KANO FOCUS reports that the Singer Ahmad Abdul was detained by the DSS because his free movement may likely cause violence reaction from Kano residents.
While in detention, Mr Abdul tender apology to entire Muslims, Kano state government and Islamic Scholars.
He told DSS operatives that he never thought that the song has violated Islamic teachings.
Commenting while witnessing the bail condition granted to Mr Abdul at the DSS Headquarters, Kano, the Executive Secretary of the Kano state Censorship Board Ismaila Naaba Afakallah recalled that he had received hundreds of petitions against the song from concerned citizens.
Afakallah said having realized the gravity of the song's blasphemy, he reported the singer to DSS who swung into action and arrested him at a Hotel where he was hiding for days.
Mr Abdul Father, Abdullahi Isa thanked the DSS for their timely response on the matter which saved possible outbreak of law and order.
Also in August last year, An upper Sharia court in the Hausawa Filin Hockey area of the state has found one Yahaya Sharif-Aminu guilty of committing blasphemy for a song he circulated via WhatsApp.
However, the appellate division of the High Court of Kano State had on January 21 quashed the death sentence passed on Mr Sharif-Aminu and freed him.
I'll not run for President – Muhammadu Sanusi II
Mukhtar Yahya Usman
The deposed Emir of Kano Malam Muhammadu Sunusi II says he is not interested in contesting for the presidency of Nigeria.
Kano Focus reports that Mr Sunusi revealed this at a Tijjnaniyya zikir held in Abuja on Thursday.
Muhammadu Sanusi said his current position as Tijjaniyya Khalifa in Nigeria is superior to the presidency.
The deposed Emir however said he is ready to help those he believe in their competence to win elections without his participation in politics.
"If we trust a candidate is out to serve the people, we will come out and help them.
"That is not joining politics but a civic duty to the nation and its citizens" Mr. Sanusi said.