Pantami applauds NCC's role in telecoms regulatory standards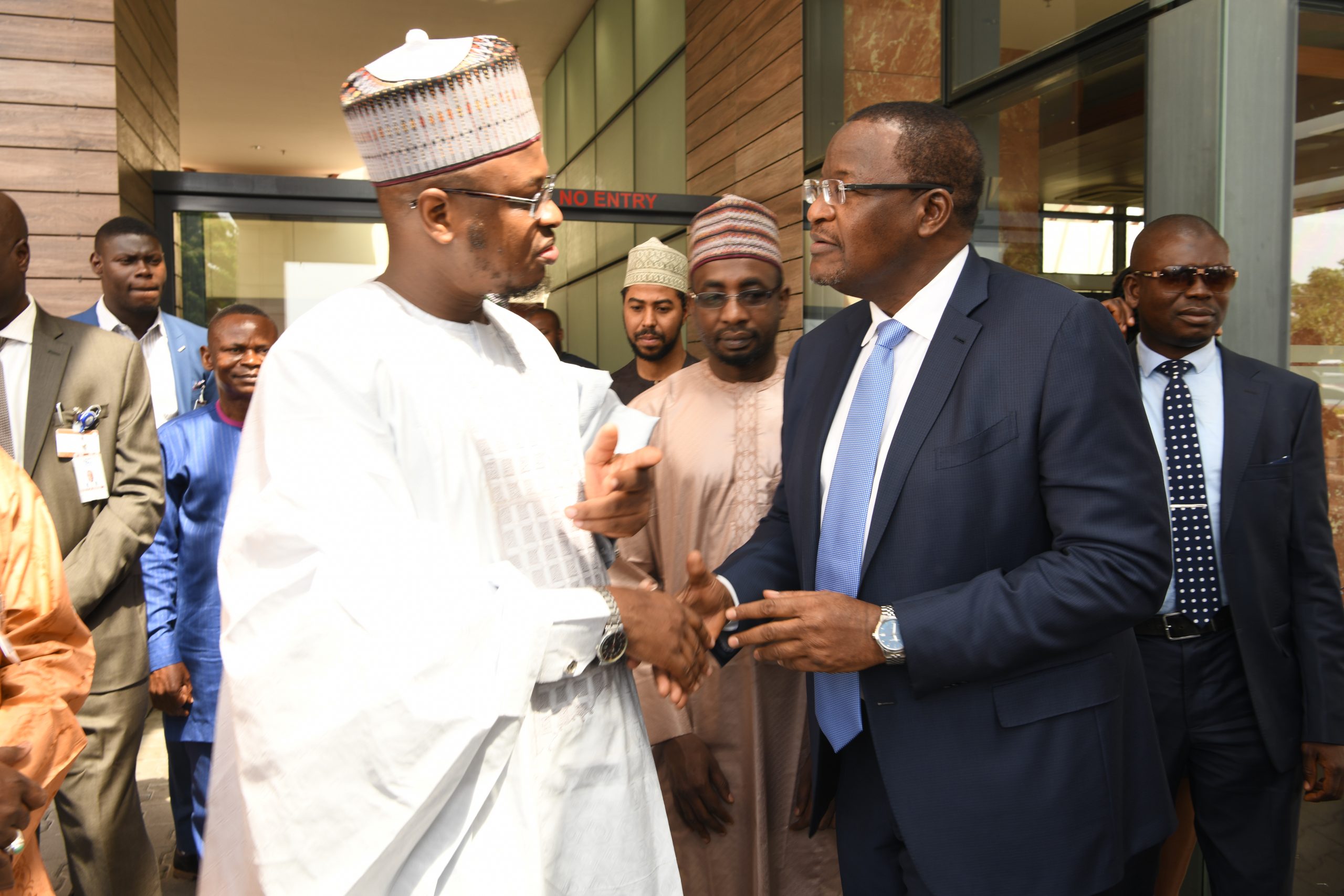 Nasiru Yusuf
The Minister of Communications and Digital Economy, Dr Isa Ali Pantami, has commended the Nigerian Communications Commission (NCC) for spearheading regional and global initiatives on telecoms networks standardisation within the International Telecommunications Union (ITU) community.
Dr Pantami gave the commendation while delivering his welcome address at 7th Study Group 13 (SG 13), ongoing Regional Workshop for Africa being hosted by the NCC at the Transcorp Hilton, Abuja.
While addressing participants drawn from Nigeria and other African countries as well as officials of the ITU at the event, the minister said the NCC's role in being at the forefront of driving digital revolution for Nigeria is well noted.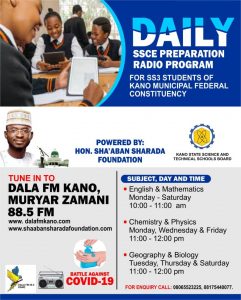 According to him, "I want to appreciate the efforts of the Nigerian Communications Commission (NCC) for representing the Federal Ministry of Communications and Digital Economy (FMoCDE) to coordinate these activities of the SG 13 of ITU in Nigeria.
"The effort is highly commendable. With all sense of responsibility as the Minister of FMoCDE, I commend your consistency in handling the activities of ITU and other study groups of the FMoCDE. Your efforts are most appreciated".
Commenting on the theme of the event, Dr Pantami said standards are critical to the inter-operability of Information and Communication Technologies (ICTs).
He said the workshop is taking place at a time the Nigerian government, through the ministry, is making effort to reposition its focus and strategies on how to use new and emerging digital technologies to transform the socio-economic life and activities of the country.
Dr Pantami emphasised the need for Africa to position itself properly in order to be upbeat on the organising principles of developing appropriate standards for the future and next generation digital networks that support a digital economy ecosystem.
Earlier in his opening remarks, Prof. Umar Dambatta, Executive Vice Chairman (EVC), NCC, stated that discussions and solutions for future networks such as cloud computing, software defined networks and smart cities, cannot be understated.
"To achieve a resilient and robust future network, standards must be developed to accommodate the evolution of new and emerging technologies. The new frontier comes with great value and potentials for humanity and so, Nigeria and indeed, Africa cannot afford to be left behind," Dambata explained.
Prof. Dambatta, while tasking participants to come up with far-reaching resolutions, said such "resolutions will hopefully play a pivotal role at the World Telecommunications Standardization Assembly (WTSA) coming up later in the year".
He affirmed that all these developments will also play significant roles in achieving the new mandate for the digital economy.
The NCC Executive Vice Chairman therefore charged participants to drive collective interest and let such collective interest be their focal point of discussion, "so that we can have networks that can handle the peculiarities of our environment, as we drive towards development and integration of new and emerging technologies on our dear continent".
On his part, the Chairman, ITU SG 13, Simeon Bagudu, said the Group was established in 2008 to mobilise effective participation of Africa in the area of ICT standardisation.
He enthused that the participation of Nigeria in the regional Group and in other ITU events and programmes has been 'very remarkable.'
The ITU operates through its three sectors namely the Radiocommunications Sector (ITU-R), Standardisation Sector (ITU-T), and Development Sector (ITU-D).
The Standardisation Sector through its study groups and World Telecommunications Standardisation Assembly (WTSA) uses experts from around the world to prepare, deliberate and develop international standards known as ITU-Recommendations, which act as defining elements in the global infrastructure of information and communication technologies (ICTs).
The work of Africa Regional Groups in each of the Study Groups of ITU-T, such as the SG 13, comes under the ITU-T Sector. The SG 13 was established in 2008 to bridge the standardisation gap among African countries.
The four-day programme, focused on the theme: 'Standardisation of Future Networks Towards Building a Better Connected Africa', has a dual structure: a workshop by the SG 13 for Africa which commenced from 2-4, February 2020; and another special meeting by the Group scheduled for 5-6, February, 2020.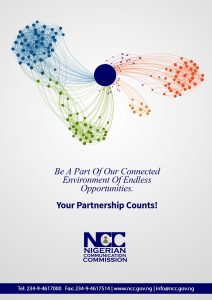 NCC clears doubts over 5G, COVID-19 and security
Nasiru Yusuf
The National Communication Commission says there is no correlation between 5G Technology and COVID-19.
The commission said the 5G is an advancement on today's 4G technology, designed to transform the world positively.
A statement sent to Kano Focus on Sunday by Director, Public Affairs Nigerian Communications Commission Henry Nkemadu, said there is no deployment of 5G in Nigeria at the moment. The NCC, back in November 2019, approved trial test for 5G for a period of three months, and the trial has been concluded and installation decommissioned.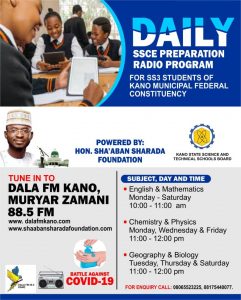 According to the statement the trial, was to study and observe any health or security challenges the 5G network might present. Relevant stakeholders, including members of the security agencies, were invited to participate during the trial.
The statement said the NCC will continue to maintain its policy of technology neutrality and will continue to encourage Service Providers to deploy the best technology that will meet the needs of the society in a secured and friendly manner.
The following are some Frequently Asked Questions :
1. What is 5G ?
Ans: 5G is a fifth generation of mobile technology which is an improvement on today's 4G technology with enhanced capabilities. The 5G technology provides the platform for new and emerging technologies such as Internet of Things (IoT), Artificial Intelligence (AI) and Big Data to improve the way we live and work.
2. Do we have 5G network in Nigeria now?
Ans: No. There is no 5G network in Nigeria at the moment. What we had was a trial test for 3 months which has since been concluded.
3. When are we expecting 5G in Nigeria?
Ans. No exact time frame but when conditions are right and all doubts are cleared.
4. Do we have spectrum for 5G in Nigeria?
Ans. Yes, particularly the millimetre wave spectrum from 24GHz and above are available.
5. Have we given out 5G spectrum to operators?
Ans. No. It will be auctioned at the appropriate time.
6. Are there 5G deployment around the world?
Ans. Yes, in countries like South Korea, China, USA, Germany and others since middle of 2019.
7. Is the radiation from 5G different from those of 2G, 3G and 4G?
Ans. No, they all belong to the same class of non-ionizing radiation.
8. Who is going to Allocate spectrum for 5G in Nigeria?
Ans. The National Frequency Management Council (NFMC) Chaired by the Honourable Minister of Communications and Digital Economy has the responsibility for allocating bulk spectrum for various services.
9. Should I be concerned about 5G technology?
Ans. No, nothing to worry about. Safety and human health are top priority in the design and deployment of 5G.
10. What are the benefits of 5G ?
Ans. 5G technology will transform the world by connecting everything with everybody. It will create millions of jobs, it will add billions of dollars to the economy (GDP), and can solve some of our problems such as insecurity and improve governance and efficiency in the society.
11. Is 5G causing CORONAVIRUS or COVID-19?
Ans. No, there is no link whatsoever between 5G and CORONAVIRUS or COVID-19.
12. Should I ignore all the negative narratives I am hearing about 5G ?
Ans. No, but rely on information from world standards making bodies such as WHO, ITU, IEEE and industry experts for advice when in doubt.
13. Is there standard limit set for Radiation from mobile devices?
Ans. Yes, there is radiation emission limits set by the International Commission for Non-ionizing Radiation Protection (ICNIRP) below which the radiation is considered safe for humans.
14. Are the mobile network operators in Nigeria conforming to the Radiation emissions limits?
Ans. Yes, the NCC has been regularly conducting measurements of radiation emissions from base stations across the country and they are all well below the set limits.
15. Is 5G same as fibre cable?
Ans. No, fibre cable is a terrestrial technology for broadband that existed for decades while 5G is a new mobile technology for enhanced quality of service as explained in Question 1 above.
16. Are there other sources of radiation apart from mobile base stations?
Ans. Yes, there are other sources of radiation which include television stations, radio broadcast stations, wifi and so on. They all belong to the class of radiation considered to be safe for humans when operated below the set limits.
17. Who owns 5G?
Ans. 5G is not owned by anybody but collection of technologies, standards and processes agreed at the international level by standards-making bodies.
18. Has NCC issued licenses for 5G in Nigeria?
Ans. No, NCC has not issued any licence for 5G in Nigeria. NCC is technology-neutral as such we don't license technology but assigns spectrum to operators for deployment of any service when allocated by NFMC.
19. Why are some operators rolling out fibre during the lockdown period?
Ans. As a result of the lockdown, the amount of voice and data usage has increased by huge amounts and there is need to expand the network to provide optimum quality of service to users sitting at home. Telecom is also critical for information dissemination during the lockdown.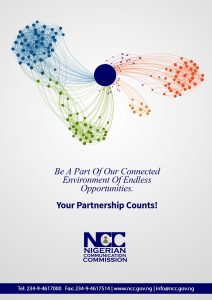 Opinion: Kano's shoddy border closure: A personal experience
By Rauf Musa
I took a very important trip to Kano on Saturday, April 4, 2020 and in the course of this trip I observed some anomalies in the way security and health officials implement the movement restriction directive issued by the Kano state government, to prevent the spread of the coronavirus (COVID-19).
Despite all the media hype Governor Abdullahi Umar Ganduje created last week, when he was captured on video turning back a truckload of travelers coming into Kano, the state remains largely insecure and porous.
It seems that Kariya village, about 75 kilometers to the entry point to Kano state, is the only point where travelers coming from Kaduna axis are stopped for checks, just before Kwanar Dangora.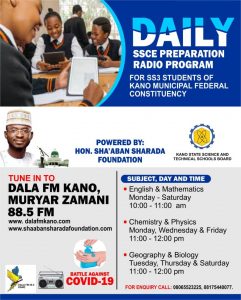 On that particular spot are personnel of the police, Civil defence, Kano Road Traffic Agency (KAROTA) and some health workers. The place was very chaotic and disorganized.
Even though these agents are doing their best to do their jobs, nothing suggests that travelers could not come into Kano.
Drivers of commercial vehicles simply drop their passengers before reaching the check point, where motorcycle riders are readily waiting to pick them and cross the checkpoint with them.
Thereafter, the travelers would simply rejoin their respective vehicles and proceed with their trip right into the heart of the city, with brazen impunity.
At the checkpoint, I noticed only ONE health worker, who appeared to be overwhelmed and confused as he tried to check the body temperature of a horde of travelers.
As for drivers of trailers and articulated vehicles, they pass freely without undergoing any checks!  These vehicles mostly carry non-essential items such as building materials.
The entire scene depicts total derailment from what was intended to be achieved.
From that village, travelers continue their movement freely into Kano without any other checkpoint. It was business as usual.
Even though, to this moment, there was no recorded outbreak of the COVID-19 in our dear state, but there is absence of vigorous campaign in the media on the looming danger in our horizon.
Our people need rigorous sensitisation and awareness on COVID 19 pandemic, at least on basic precautions.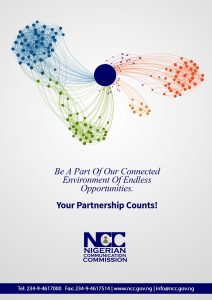 NCC alerts Nigerians on fake website advertising fraudulent internet claims
Nasiru Yusuf
The Nigerian Communications Commission (NCC) has caution telecoms consumers on the fraudulent message being spread on the internet by a fraudulent website.
A statement issued by the Deputy Manager Online Media and Special Publication, NCC, Kunle Azeez said the fake website (https://covid-19-fg-grant.blogspot.com/?=1) is asking Nigerian citizens to apply for a free internet bundle ostensibly being given by the Nigerian government in collaboration with NCC.
"Nigerian government, in collaboration with NCC, is offering all Nigerian citizens up to 20GB of data to stay at home and get up-to-date information in a bid to counter the spread of COVID-19. All Nigeria citizens are entitled to free Internet connection to stay at home safely and enjoy the Internet in a bid to control the spread of COVID-19. The free Internet package is available to everyone starting from Friday, 27th March, 2020," the deceptive website claims in its message.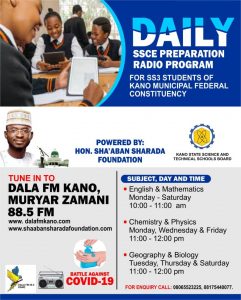 "The website suspiciously asks Nigerians to apply for the free Internet by clicking a web link, which automatically takes them to a webpage with a dialogue box where they are expected to fill in their bio data and other demographics.
The NCC stated that neither the Nigerian government nor the Commission has issued such a message to Nigerian citizens.
The Commission strongly advised Nigerians and all telecom consumers to beware of this fraudulent, false and spurious claim. The general public should discountenance the falsehood which has gained traction by the rise in tempo of its circulation.
The NCC cautioned that the message should be disregarded in its entirety as the said website is a sham and a total deception to dupe Nigerians of their hard-earned money, and to harness personal data for fraudulent purposes.
Consistent with the consumer-centric policy of NCC, the Commission wishes to sensitise Nigerians to the antics of cyber criminals, who will want to take advantage of this challenging period of a rampaging pandemic, and the stay-at-home directive of the government to scam telecom consumers and the general public.
The NCC, therefore, uses this opportunity to reiterate its commitment towards deepening access to telecoms services and its dedication to strengthening the protective measures it has instituted to safeguard the rights of over 128 million internet users across mobile networks in Nigeria.