NCC receives outstanding partnership award from ISACA
Nasiru Yusuf
The Nigerian Communications Commission (NCC) has been honoured with "Outstanding Partnership" award by the Information Systems Audit and Control Association (ISACA).
The Association said it was satisfied with the support, collaboration and partnership with the NCC and the great strides the Commission has accomplished as the national regulatory authority for telecommunication in Nigeria.
Glory Idehen, President of the Federal Capital Territory (FCT) Chapter of ISACA, referenced activities of the Commission as the regulator of the telecoms, a sector that has enabled growth in other sectors of the economy.
Idehen said ISACA is particularly happy to be associated with NCC.
The Executive Vice Chairman of NCC, Prof. Umar Dambatta, who was represented by Abraham Oshadami, Head Information Technology at NCC, thanked ISACA for the award.
Prof. Dambatta noted that as a leading public sector organisation regulating telecoms, NCC takes information technology governance as critical.
Accordingly, the EVC stated that it is just natural that NCC was able to relate warmly with ISACA which is also focused on information technology governance.
The EVC expressed gladness that some staff of the Commission are also members of ISACA and hope that the association will continue to encourage professional capacity building among the nation's workforce.
The Information Systems Audit and Control Association (ISACA) is an international not-for-profit professional body with over 200 chapters globally.
The Association is reputed for the development and use of information technology systems knowledge and practices to enhance efficiency in corporate governance structures.
NCC Reiterates Commitment to Knowledge-sharing with all Stakeholders
Meanwhile, the NCC has reaffirmed its commitment to the spread of knowledge because it is key to human capacity building which is necessary for reshaping patterns of growth and development.
Abigail Sholanke, Director, Corporate Planning, Strategy and Risk Management (CPRSM) at NCC stated this while receiving the students of Africa Community Secondary School, Asokoro, Abuja, who came on an educational visit to the Commission.
Sholanke, who was represented by Nwabuogo Chambers Okorie, a Senior Manager at CPRSM Department, urged the students to take advantage of the opportunity their school has offered them to learn diligently.
She affirmed that appropriate knowledge was the key driver in enhancing the patterns of growth and national development.
Okorie informed the students that the NCC's  educational visit programme is designed to provide students with an opportunity to relate classroom teachings to real world situations, and also provide opportunities for them to participate in non-curriculum activities outside their normal school routine.
Chisom Ndukwe-Echetabu, a Manager in Consumer Affairs Bureau (CAB) of the Commission and Edowaye Makanjuola, a Manager in Universal Service Provision Fund (USPF), took the students through a learning curve on the activities of the Commission and activities of the Fund, as well as consumer protection awareness campaigns and cybercrime and cybersecurity.
The students visited the NCC Museum and a few other places at the Commission to enable them understand the evolution of telecommunication through the artefacts.
Through the presentations, the students were also educated on other aspects of the Commission's operations.
The students, who were excited about the visit, also asked questions which were clarified by the staff of the Commission who made the presentations.
Patanmi, Danbatta set for 2020 virtual internet governance forum
Nasiru Yusuf
The Minister of Communications and Digital Economy, Isa Ali Pantami, the Executive Vice Chairman of the Nigerian Communications Commission (NCC), Umar Danbatta, and other key players in the  Information and Communication Technology  sector are set for the 2020 virtual Nigeria Internet Governance Forum (vNIGF).
A statement sent to Kano Focus by the Director Public Affairs in NCC Ikechukwu Adinde said the 9th edition of the annual event, which will hold virtually this year due to the Coronavirus (COVID-19) pandemic, is scheduled for September 23-24, 2020 with the theme "Achieving Inclusive Digital Economic Development in the Post-COVID19 Era."
The statement said the vNIGF 2020 will be chaired by the Permanent Secretary, Federal Ministry of Communications and Digital Economy, Istifanus Musa.
In a statement, the organisers observed that the COVID-19 pandemic has exposed the critical importance of digital technologies in fostering inclusive national development and this has necessitated the thematic focus of the conference, where Nigeria Internet Governance Forum Multi-stakeholder Advisory Group (NIGF-MAG), the body of organisers of the event, will come together to chat the way forward, as a community of Nigeria's Internet ecosystem.
State legislators honor NCC boss
NCC emergency communications centers process 1,500 COVID-19 related calls – Danbatta
The theme of this year's event amplifies how the focus of the NIGF-MAG, from both the business and policy communities, is shifting from shaping a resilient Internet for societal sustainability to understanding the effect and impact of COVID-19 on individual and corporate lives and activities, especially with regard to women and youths.
"While the NIGF-MAG has assured of a good virtual experience at the programme, it said that that the virtual conference will be preceded by the Youth Internet Governance Forum (YIGF) and Women IGF (WIGF) on September 23, 2020, while the main event at which Dr. Pantami will deliver a keynote address on the theme holds on September 24, 2020.
"Aside Pantami and Danbatta, organisers have also confirmed a lineup of eminent speakers for the vNIGF 2020 who will participate at high-level panel discussions on the thematic focus of "2020 to 2030 Digital Economy Strategy," the statement said.
The speakers according to the statement "are Founder and Chief Executive Officer, MainOne, Ms Funke Opeke; Chair of the Global IGF MAG, Anriette Esterhuysen; Coordinator, West Africa IGF, Mrs. Mary Uduma; Prof. Adenike Osofisan of University of Ibadan; and Dr. Nnenna Ifeanyi-Ajufo of Swansea University.
"Others include a digital policy expert at Google, Mrs. Titi Akinsanmi; President and Chief Executive Officer, High Tech Centre for Nigerian Women and Youths, Dr. Wunmi Hassan; Coordinator, YouthIGF-NG, Uffa Modey, among others.
It encouraged members of the public from the private sector, government, civil society organisations and inter-governmental organisations, academia as well as Internet end-users to register and attend the event live on the NIGF event website on https://2020.igf.ng and across its social media platforms, @NigeriaIGF.
According to the organisers, registration and attendance is free. Upon registration, participants will receive the event notifications and updates, free access to the digital edition of the event's report and more.
The NIGF-MAG comprises stakeholders from the Federal Ministry of Communications and Digital Economy (FMoCDE), NCC, the National Information Technology Development Agency (NITDA), the Nigeria Internet Registration Association (NiRA), Internet Society Nigeria Chapter (ISOC NG), DigitalSENSE Africa Media (DSA), in partnership with other local Internet stakeholders.
Five factors that increase divorce rate in Kano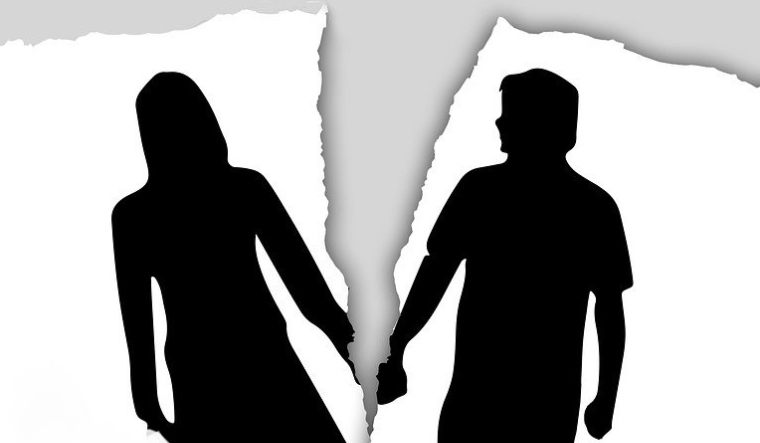 Aminu Abdullahi
A sociologist at  Bayero University Kano (BUK) Aminu Sabo Dambazau has identified five factors that increase the  rate of divorce in Kano state.
Mr Dambazau told Kano Focus on Thursday that the factors including mismatched characters, rivalry, forced marriage, suspicion, and dissatisfaction.
Mismached characters
Mr Dambazau said intending couples rush into marriage without understanding each other.
"Some people misuse the courtship period in solely expressing their feelings without exploring the characters and expectations of their partners.
"They neither understand the obligations and responsibilities of marriage nor do they have the chance to find out the characters, habits, and life views of each other.
"Therefore after marriage when their true characters appear they would start to have problem in their marriages." Mr Dambazau said.
Rivalry
The scholar said about 45% of divorce cases in Kano state are caused by co-wife rivalry.
He said a lot of marriages come to an end the moment the husband starts wooing a second wife.
"Most women do not accept a co-wife and prefer to end the marriage than share their husbands with another woman.
"This habit leads to the breakup of many marriages," he stated.
Forced marriage
Mr Dambazau said another major factor that causes divorce in Kano state is forced marriage.
He said women are still forced into marrying a man they do not love due to financial or social pressure on the parents.
"Whenever a wife doesn't like her husband she will do anything possible to get a divorce.
"Frankly speaking, forced marriage will never last as no one can stay with a person he hates," he stated.
Suspicion
The BUK sociologist said suspicion among couples contributes immensely to the high rate of divorce in Kano state.
"No couple will live in peace as long as they are suspicious of one another.
"Unfortunately this is a growing problem as some women always check their husband's phones in order to find incriminating evidence." Mr Dambazau said.
Dissatisfaction
He added that some husbands fail to gratify the needs of their wives such as feeding, clothing, and sexual desire.
"Whenever a husband fails to feed his wife he will not get respect from her.
"How will you marry a woman when you cannot cater for her needs?
"This is what is happening in our society." The lecturer said.
The road to divorce
Some divorcees in Kano corroborated the scholar's findings.
Maryam Abdullahi, mother of a one year old child said she left her husband after a year because he refused to allow her continue with her studies.
"I was married off to him immediately after completing secondary school even though I told my parents that I want to continue to a higher institution.
"Before the marriage, he promised to allow me continue with my education but he broke the promise after our wedding." She said.
Ms Abdullahi said she does not regret her decision to end the marriage.
"By God's will I'll fulfill my ambition and I'm optimistic to have my desired husband," Maryam said.
Unfair husband
Another divorcee Surayya Abubakar whose marriage ended after eight months said her husband was giving priority to her co-wife.
"He favored her over me and used to buy things for her that he was not buying for me.
"When I complained, he divorced me.
"Our parents met several times but the mediation was in vain as he did not change.
"I also asked him if I was offending him but he said I wasn't." Ms Abubakar said.
I'll never marry again
But Ramla Yusuf whose marriage lasted five months explained that her husband was a fraud who posed as a rich business man before the marriage.
"I realized that he was a liar during the wedding dinner when he couldn't provide the bridal gown.
"He lied that he owned a big house but I was taken to an old rental house.
"It turned out that he was jobless and penniless.
"I really suffered in his hand and after only five months I asked him to divorce me." She said.
Ms Yusuf added that she does not plan to marry again as she didn't know that marriage could be so painful.
Dirty woman
On his part, a male divorcee, Usman Shehu said he divorced his wife after a year of marriage because she was dirty and did not know how to cook delicious meals.
"I cautioned her to change her habit but she refused and I also complained to her parents but still nothing changed.
"I swear she can spend two days without taking a bath – she was not a wife anybody will bear to live with," Mr Shehu said.
Another person Umar Ibrahim said he divorced his wife because she did not respect him and his family.
"We married for love but I did not know she was bad until she came to my house.
"She cheated me severely and also inflicted tension between my family and I," he lamented.
Mr Ibrahim said has been sleeping well since he divorced her two months ago.
How to reduce divorce in Kano
Mr Dambazau, who has a PhD in Sociology, said the best means of reducing the rate of divorce in Kano state is to revive the defunct Zauren Sulhu community forum established by the Ibrahim Shekarau administration.
"Zauren Sulhu was one of the ways to discuss community issues such as marital problems.
"The forum will listen to both sides and counsel them without leading to divorce. He said.
Mr Dambazau said the families of the couples can mediate and save the marriages from divorce.
Islamic perspective
An Islamic cleric Nuhu Muhammad said there are things that couples should observe before getting married.
"Every woman or man should make sure their partner has Islamic knowledge and good character.
"Prophet Muhammad (pbuh) said you should marry whoever you agree with his religiosity," he said.
Mr Muhammad advised couples to avoid telling lies before marriage because most marriages breakdown due to false expectations.
"They don't display who they are because they blindly want to possess each other so after the marriage when the truth is revealed they divorce." The Islamic scholar said.
He therefore advised couples to build their marriages based on the teachings of Islam and exercise patience with one another.
Hisbah nabs 4 teenagers for illicit sex
Zulaiha Danjuma
The Kano state Hisbah Board has arrested four teenagers engaged in illicit sex at Dorayi area of Kano metropolis.
Hisbah spokesperson, Lawan Ibrahim Fagge said two young men lured two female teenagers from Medile into a love nest at Dorayi.
Mr Fagge said one of the girls spent five days with the men  while the other spent three days before they were arrested following a tip off from her brother.
He said one of the young men is the caretaker of the house while the other is his friend.
He added that both couples had been taken to court.