Early Marriage: Kano to ban parents from marrying off schoolgirls
Nasiru Yusuf
Chairman of  the Kano State Universal Basic Education Board (SUBEB), Dr. Danlami Hayyo says the state would soon enact a law that will stop parents from marrying off their daughters before completing secondary education.
Dr. Hayyo disclosed this on Tuesday during a dissemination of research findings on impact of violence in schools on girls' education in Northern Nigeria organized by SUBEB in collaboration with the United Nations Children's Fund (UNICEF).
The SUBEB Chairman said the law if introduced will help to increase the literacy level among  female children in the state.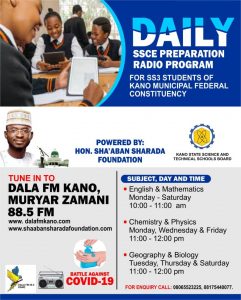 According to him, "It is supposed to have been put in place long ago because normally, most of our children especially girls at the primary or junior secondary school level in some areas in Kano state get married before they finished the school.
"So that is the reason why the government wants to impose a law that every child most especially the girls must finish senior secondary school before marriage at least to improve or increase the literacy rate in the state.They go into marriage and have problems because they didn't go to school."
He explained that the law will help in producing female professionals in different aspects of human endeavor.
"If that is done, it will help produce female children in all field of work who will take charge where their services is needed. It will also bridge gaps where women in some cases needs service of their women folks but left with no option than to be attended to by their male counterparts," he said.
Dr. Hayyo said many parents often withdraw their children from private schools to public schools in the state to benefit from the free and compulsory education put in place by the government.
Presenting the research findings, a member of the team, Hadiza Umar said 60% out of 13.2 million out-of-school children in the country were girls from Northern Nigeria while attributing the cause to various forms of violence against them while in the school.
Mrs Umar further said corporal punishment and emotional violence are top among the factors that discourages girls from going to school.
On his part, UNICEF Chief Field Officer, Kano Office, Maulid Warfa called for zero tolerance to any form of violence on children either in schools or in the larger society.
Warfa, represented by the Senior Education Manager, Michael Banda called on the state government to act by putting in place a legal system that will penalize violence against children.
"The findings today, have been outstanding particularly that it shows that violence in schools is almost a norm, meaning that it is been accepted by teachers and by the learners. That corporal punishment and others forms of punishment are a norm and that is the very beginning of our struggle to ensure that norm is no longer a norm," he said.
"For UNICEF, we are going to take measures to ensure that teachers are well grounded to understand that there are alternative ways to discipline a child without resort to corporal punishment or any other form of physical or psychological punishment to children.
"For UNICEF, we take a stand that there should be zero tolerance to any form of violence to children be it in schools or communities," Mr Warfa emphasised.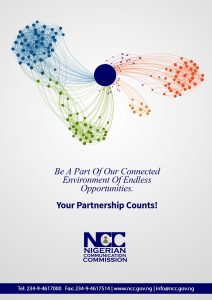 BUK to fabricate ventilators to treat COVID-19 patients
Nazifi Dawud
Bayero University Kano (BUK) has revealed plans to start producing medical ventilators to be deployed in hospitals and isolation centres for treatment of COVID-19 patients.
A ventilator is a machine that helps people who cannot breathe properly on their own by pumping air in and out of their lungs through a tube inserted into their windpipe.
One of the key symptoms of the COVID-19 is breathing difficulty, which is often life threatening for some of those infected with the virus, according to medical experts.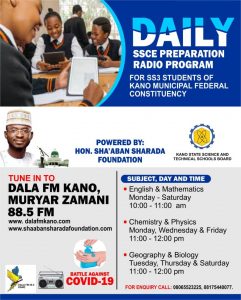 In a statement obtained by KANO FOCUS, the university said it has assembled a team of engineers to start fabricating the machines for use in Kano state.
"The University's Faculty of Engineering had set up a seven-man committee with a view to producing prototype ventilators for an emergency use in our hospitals and other isolation centres as part of efforts to contain the pandemic which has been threatening the country.
"Following the discussions on the Faculty of Engineering Forum on the need to contribute our quota towards the fight against the COVID-19 Pandemic, a seven man Committee is hereby composed," said the statement signed by the Dean of the Faculty of Engineering, Professor Salisu Dan' azumi.
Mr Dan Azumi added that the committee, to be chaired by Professor Abdussamad U. Jibia from the Department of Mechatronics Engineering "is expected to design and fabricate a prototype ventilator which would be use as an emergency measures in our hospitals."
He said the team has been given two weeks "to present a report to the Faculty Board including the design and construction of prototype ventilator for emergency use in hospitals and homes to treat patients of COVID 19 pandemic."
The dean also revealed that "the committee was charged with the responsibility of suggesting the modality for mass production of the designed and fabricated ventilators. It would also give an estimate of the cost of producing the ventilators."
Hand sanitizers also
Similarly, the university said it has mobilized its staff for the production of hand sanitizers for use within the institution as well as the larger Kano community.
Dr Ibrahim Tajo Siraj, head of Pure and Industrial Chemistry department said a number of academic staff have volunteered to participate in the project as part of their contribution towards preventing the spread of COVID-19.
Mr Siraj explained that the volunteers are currently in the laboratories formulating the sanitizers based on specifications provided by the World Health Organization.
"As you are aware, Universities were known to be serving as research centres where solutions are proffered for any problem facing the society, and now it is time to prove to this, hence, our decision to mobilize our members to the laboratories with a view to producing hand sanitizers as stop-gap measures," he said.
"As you can see now, our scientists from the Department of Pure and Industrial Chemistry are currently in the laboratories mixing the chemicals to come up with a quality and standard hand sanitizers," he added.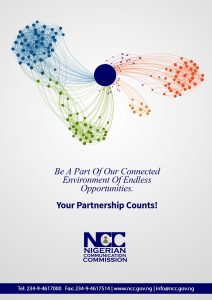 COVID-19: NCC's 112 emergency number offers succour to Nigerians
Nasiru Yusuf
The National Emergency Number 112 established by the Nigerian Communications Commission (NCC) is providing succour to Nigerians in the nation's collective efforts to fight the spread of Coronavirus pandemic, also known COVID-19.
A statement issued by deputy manager online media and special publication, NCC, said Nigerians are able to call emergency response agencies or first respondents with respect to any issue they may want to report on the Coronavirus or other health-related issues and emergencies.
He said already, states and federal government agencies are leveraging the 112 National Emergency Number, whose calls are handled through the Emergency Communication Centre (ECC) established by the Commission across the country.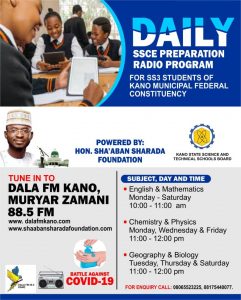 According to him the ECC project is the brainchild of NCC to enable easy communication by Nigerians with emergency first responders such as Police, Fire Service, Federal Road Safety Corps, National Orientation Agency (NOA) among others, by dialing the three-digit toll-free Number 112.
He recallled that on assuming office as the Executive Vice Chairman of NCC in 2015, Prof. Umar Dambatta, quickly put machinery in place to accelerate the implementation of ECC across the country in line with the decision of the Nigerian government to enhance security of lives and property and as mandated by the Nigerian Communications Act (NCA) 2003.
He noted that the NCC fast-tracked the execution of the emergency project, whose implementation had hitherto been dragging, in recognition of its mandates to promote and enhance public safety through the use of a particular number, which shall be designed as the universal safety and emergency assistance number for telephone services generally.
He revealed that so far, the ECCs, with their operational 112 toll-free emergency number, have been implemented in 17 states of the Federation and the Federal Capital Territory (FCT).
He observed that aside FCT, beneficiary states of the ECC include Benue, Kwara, Plateau, Kaduna, Kano, Katsina, Ogun, Ekiti, Ondo, Oyo, Edo, Akwa Ibom, Cross Rivers, Imo, Enugu, Anambra and Adamawa.
"Efforts are ongoing by the Commission to deploy the ECC facility in other states of the Federation.
"Today, the 112 National Emergency Number is fully available in all the aforementioned states and FCT and can be leveraged by Nigerians, as an alternate number to reach first responders at this period of COVID-19 when seeking help and assistance from applicable government response agency during emergencies.
"Already, the Governor of Edo State, Godwin Obaseki, identified the centrality of the 112 number towards handling citizens' calls for help in this time of Coronavirus pandemic," the statement revealed.
Mr Obaseki, in a state-wide broadcast to sensitise the people of the state on the epidemic, urged the people of Edo State to take advantage of 112 three-digit, toll-free number to get help from response agencies in case they want to pass critical information to the government and the State Task Force on COVID-19.
It would be recalled that President Muhammadu Buhari, on March 19, 2020, unveiled the Abuja ECC facility and flagged off the 112 National Emergency Number during the commissioning of the NCC's Communications and Digital Economy Complex at the Mbora District of Abuja.
The President explained that the 112 Number demonstrates his administration's resolve to keep Nigerians safe.
President Buhari said 'We have taken advantage of digital technologies to ensure that Nigerians in distress are only a dial away from the relevant emergency response institutions in the country" via the 112 Number.
According to him, the NCC's 112 National Emergency Number will go a long way in supporting our efforts to improve the security of lives and property.
With Coronavirus spreading across the globe and more people living in isolation, the NCC's 112 Number is providing alternatives for people to stay in touch and institutions to provide the needed basic life-saving services to the populace.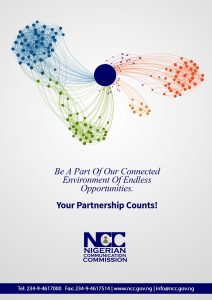 COVID-19: 500 beds arrive Kano for Dangote's isolation centre
Nazifi Dawud
Aliko Dangote, Africa's leading business magnate has begun construction of a field hospital with 500-bed capacity at Sani Abacha Stadium in Kano city,  as his contribution to the fight against the COVID-19 coronavirus pandemic.
KANO FOCUS reports that Mr Dangote had announced that he would construct a 600-bed isolation centre for COVID-19 patients in the state.
Kano has not recorded any confirmed case of COVID-19 as all suspected cases have so far tested negative to the virus.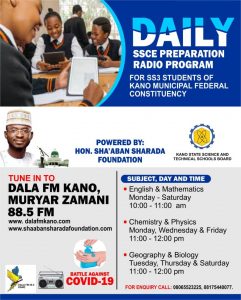 In a statement sent to KANO FOCUS on Thursday, Hadiza Namadi, a spokesperson for the state Ministry of Health, said "equipment for 500 beds have arrived the venue today Thursday as construction has commenced in earnest."
The statement added that a committee, to be headed by the state Commissioner for Health, Dr Aminu Ibrahim Tsanyawa has been formed to supervise the project and to "determine how the center will function including issues on water and power supply and waste disposal."
"Members of the committee include Commissioner of Youth and Sports Development, Alh. Kabir Lakwaya, Commissioner of Works, Alh. Magaji Mu'azu, Executive Secretary, Primary Healthcare Management Board, Dr. Tijjani, Permanent Secretary Ministry of Health, Dr. Amina Abdullahi Umar, and a representative from Dangote Foundation," the statement read.
Medical and health volunteers to apply online
Meanwhile, the Ministry of Health has also directed all volunteer medical and health professionals who wish to join the fight against the COVID-19 in Kano to make their applications online.
The volunteers have been asked to file their applications via www.kanostate.gov.ng/volunteers.
The ministry, in a statement said the decision to move the exercise online was to ease overcrowding at the Muhammadu Buhari Specialist Hospital, venue of the recruitment exercise.
Kano receives share of Jack Ma's COVID-19 aid
Also, the Kano state government has received its share of protective medical items that were donated to Nigeria by a Chinese business Mogul Mr Jack Ma, who is the founder of Ali Baba foundation.
According to the state Commissioner for Health, some of the items donated by Mr Jack Ma include face masks, overall gowns and face shields.