Critics of Almajiri ban are anti-development–Ganduje
Nazifi Dawud
Governor Abdullahi Umar Ganduje has described those who criticize his decision to ban child beggars (almajirai) from roaming the streets across Kano state as "anti-development and anti-people."
KANO FOCUS recalls that Mr Ganduje had  pronounced the proscription of almajirai in the state last Tuesday, and vowed to arrested and prosecute parents who allow their children to roam the streets, begging for food in the name of seeking Islamic knowledge.
Almajirai menace: Kano bans child beggars, to prosecute errant parents
However, the governor was criticized by the Kano Council of Ulama, led by Sheikh Ibrahim Khalil, who said the policy could not succeed "without the consultation and inclusion of stakeholders."
Kano Council of Ulama rejects Ganduje's Almajiri ban
It's wrong for Islamic scholars to attack Ganduje over Almajiri ban–Pantami
But speaking on Sunday during a visit to some Tsangaya schools in Bagwai, Madobi and Bunkure local government areas of the state, Mr Ganduje said begging is un-Islamic and insists on implementing the ban policy.
"Begging is poverty-driven as a result of lack of parental care and lack of societal care. We must take the responsibility of our children," the governor was quoted in a statement by Abba Anwar, his chief press secretary.
"As we born them, Allah places such responsibilities on our shoulders. Those kicking against our policy are anti-development and anti-people. Or they even lack proper understanding of the position of Islam on begging," he added.
Mr Ganduje explained that his visit to the Tsangaya schools was part of the steps taken to implement the almajirai proscription.
"The visit was as part of the final touch for the full scale take-off of our banning of begging in the state. Begging is banned and will remained banned. We are telling these beggars to leave begging forever. And we are committed to see to the implementation of this.
"When we capture these beggars we take them to these facilities and take good care of them, we give them education, feed them and look after their living condition," the governor said.
According to the statement "each of the facilities visited by the governor could accommodate thousands of Almajiris and there are 12 similar facilities across some local governments in the state. Each facility has dormitory, hostels, cafeteria, thousands of toilets, staff quarters among others."
"We employed over 8,000 teachers recently that would be send to such schools. These children would also be given training on skills acquisition. So that they would become self-independent.
"Those begging in the street as we take them off the street we will take them to those newly established Tsangaya schools.
"We keep them there give them Qur'anic education, English language, Mathematics and Arabic language for them to understand the meaning of the what they are reading, the Holy Qur'an."
"The second strategy is, those that are under their guardians, we will enrol them into nearby primary schools. And after finishing their primary education we will take them to secondary schools also."
"Those with thousands of Almajiris would be integrated also into out free and compulsory education system.
"While at the same time government will continue to provide the schools with foodstuffs and some amount of logistics for them to take care of the children. That we have already started with some pilot Almajiri schools. And we are improving the facilities to be healthy," Mr Ganduje further explained.
KanSLAM advocates allocation of 1% Kano IGR to Basic Health Care Fund
Nasiru Yusuf
A coalition of Civil Society Organizations, Journalists and government officials, Kano State Led Accountability Mechanism (KanSLAM) has advocated the allocation of 1% of Internally Generated Revenue for Basic Health Care Provision Fund.
Kano Focus reports that the Co Chair of the group Maimuna Muhammad made the call on Thursday at a public hearing on the 2021 appropriation bill held at Kano state House of Assembly.
Mrs Muhammad also called for a speedy implementation of Basic Health Care Provision Fund through the allocation of 25% as counterpart fund in 2021 budget.
"The Basic Health Care Provision Fund is what goes to the community level at the grassroot level. We are talking about Basic Health Care at community level.
" We also want ensure human capital development in 2021. You will agree with me that, the level of human resources we have is dwindling. A lot of people are retiring, they are not being replaced either in health facilities or teaching.
"We want recruitment, training and retraining of personnel in health and education sectors which include nurses, doctors, CHEWs and teachers. Because without human capital development, all the structures we have on ground is going to be useless.
" We need allocation of funds for the Basic Health Care funds emergency medical treatment for oversight committee, so that they will be able to track and make sure that they provide all the services and also track resources," Mrs Muhammad appealed.
The Co chair has also called for adequate provision of funds for emergencies such as COVID-19, Ebola and meningitis to reduce lost of lives.
Mrs Muhammad also appealed to the Assembly to ensure speedy implementation of disability law in the state.
"These are our brothers and sisters. All of us have one thing or the other. If we don't have that law in place, we cannot target them, and they need assistance.
" Strengthening of the free and compulsory education policy. Not policy on paper, we need implementation. We are asking for that from Civil Society organizations," The KanSLAM Co Chair appealed.
Crisis rocks Kano PDP, as two factions differ in LG election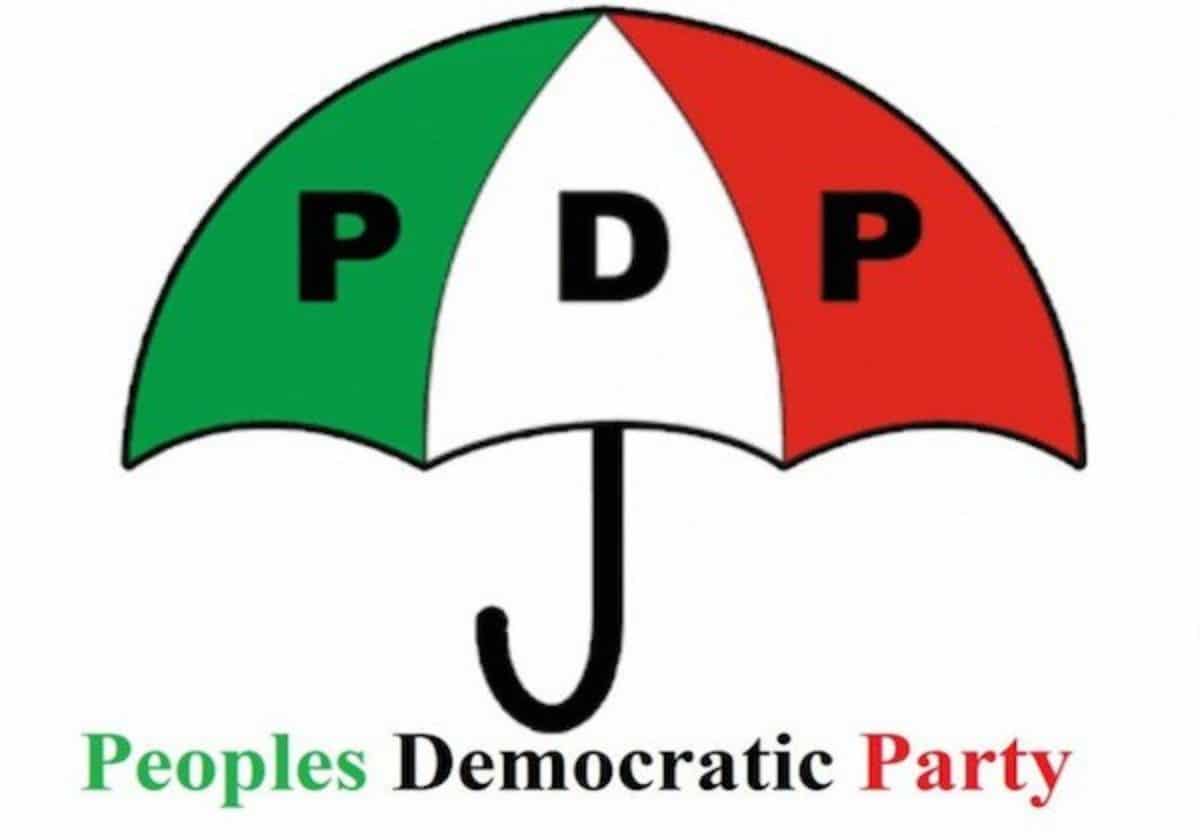 Another faction of the People's Democratic Party (PDP) in Kano State has expressed readiness to participate in the forthcoming Local Government elections scheduled for January 2020.
Kano Focus reports that the state Interim Chairman of the faction, Muhammina Lamido announced this while briefing newsmen on Wednesday in Kano.
On Tuesday, the Kwankwasiyya faction of the PDP addressed newsmen that they will not partake in the coming election.
According to Lamido, "the attention of the PDP interim administrative committee in Kano State has been drawn to a media statement accredited to one Danladi Abdulhamid, saying that the PDP in Kano State does not have candidates and may not partake in the election.
"This is far from the truth. For the avoidance of doubt, the PDP in Kano State did not authorise the said person to make the statement and does not possess the standing and mandate to make the statement.
"As matters stand, the only organ of PDP with the power to act under section 24(2)(b) of the PDP constitution.
"Is the state Executive Committee through the Interim administrative committee led by the undersigned preparations for participation in the election are on top gear and the committee shall in due cours inform the general public and Kano State Electoral Commission (KANSIEC) of its candidates for the election.
"We wish to inform you to call upon KANSIEC to consider bringing down the cost of the application forms for candidates in the election in order to make it more affordable for oppositions parties in the State.
"This is one step towards providing a level playing field and opening the political space for all. Kano State should not be turned into a one party state with the attendant consequences." He said.
Crisis rocks Kano APC, faction sacks Exco loyal to Ganduje
Crisis rocks Kano All Progressive Congress APC as factional Leadership under Hussaini Isa Mairiga sacked Abdullahi Abbas Executive Members loyal to Governor Abdullahi Ganduje  Government.
Kano Focus reports that the factional leadership of the APC who are all members of the Legacy group that comprises defunct ANPP, CPC and ANC have been running a dissenting voice against the leadership of Abdullahi Abbas whom they accused of overstaying his welcome in the party affairs.
The legacy group alleged that the Kangaroo election that saw Abdullahi Abbas Executive into office was right from the beginning done on a very lousy foundation which was unconstitutional.
He said, "although, Abdullahi Abbas came into being as Chairman of the Party through a Kangaroo election but instead of him to try to mence fences with everybody he was busy ruling with impunity".
Hussaini Isa Mairiga warned that, "because the fact remains that his Executive Leadership are unconstitutional and illegal body,  anything that came under them is null and void".
"In another words,  what I mean is that anybody who contest the forthcoming January 2021 Local government elections under the Abdullahi Abbas Executive Leadership he is wasting his time because his election even if he wins is null and void ".
"You can see that even the process that produced all the local government Chairmen candidates was so manipulative and undemocratic, where Forms into the Context where not allowed to be sold to anybody but to their selective crannies".
He added, "this is the hight of impunity one can see in a Democratic settings like this one we are running, that is why we unanimously agreed to remove him as Chairman and anything that came under him is null and void".
Hussaini Isa Mairiga urgently called on the Party Headquarters in Abuja to send in caretaker Leadership that will see to the election of a new leadership for party prosperity in Kano, warning that failure to do so will lead to the total failure and collapse of the party in the State.