We're not involved in Assembly's probe against Sanusi–Kano gov't
Abubakar Abdulkadir Dangambo
The Kano state government has denied involvement in the fresh investigation launched against the Emir of Kano Muhammad Sanusi II by the state House of Assembly.
KANO FOCUS reports that the Kano Assembly has initiated a probe into Mr Sanusi after it received two petitions accusing the emir of undermining the tradition and culture of Kano people through his public conduct.
Kano Assembly launches fresh probe against Emir Sanusi
It is widely believed that the latest investigation on the embattled monarch was sponsored by the Kano state government due to the lingering crisis between the emir and Governor Abdullahi Ganduje.
But speaking exclusively to KANO FOCUS, the state Commissioner for Information, Malam Muhammad Garba said the government has no plans to witch-hunt Mr Sanusi in any way.
Mr Garba explained that he was hearing about the assembly's probe against the emir for the first time.
"I'm just hearing it from you, as I have been in my office since morning, so actually I don't even know that the state assembly has received any petition against his highness," he said.
The commissioner added however that the Kano Assembly is an independent arm of government that has the powers to investigate the emir as a public servant.
"Actually, we don't want to even start denying this issue, because someone will start thinking that we are hiding something. But since you asked the question as a journalist that is why I am responding.
"The state assembly is an independent entity, so if any body wishes to take his or her petition there, we don't have any issue with that. It's just someone who thought something is not right somewhere that submitted the petition.
"We also have a body as a government that handles complaints, but they decided to go to the state assembly. So I'm sure the state assembly will do what is right and takes appropriate action," Mr Garba told our correspondent.
Police trains PPROs on strategic communication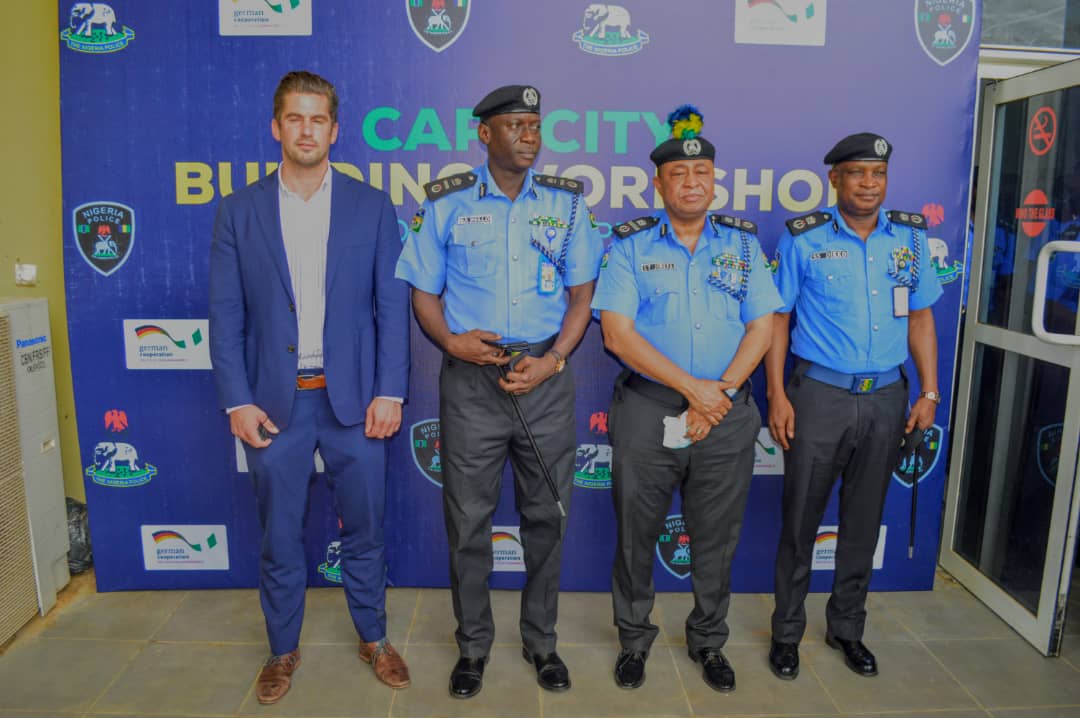 Mukhtar Yahya Usman
The Nigeria Police, in partnership with the Nigeria-German Development Cooperation (GIZ), has commenced a three-day capacity building workshop for police public relations officers.
KANO FOCUS reports that the workshop was declared open by the Inspector General of Police Usman Baba Alkali on Wednesday in Kano.
Mr Alkali who was represented by Assistant Inspector General of Police zone 1 Sadiq Abubakar said the workshop was taking place at a time the Force is implementing a new manpower development policy.
He added that the program also focuses on improving capacity of police personnel across all ranks, in line with new policing standards and best practices.
According to him, the course seeks to equip the participants with skills necessary for effective descriptive, analytical and strategic communication with emphasis on criminal investigations and procedure.
He expressed the hope that the workshop would empower police spokespersons in the areas of strategic communication and crime scene management.
"Participants of this course must be reminded that to succeed as police image makers, they must be versatile and have deep theoretical and practical knowledge of all aspects of policing, covering administration, operations, investigations, forensics, amongst others.
"I encourage participants to take advantage of the opportunities the workshop presents, to interact, cross-fertilize and broaden their skills, especially in responding to crime incidents and to fit-in to the ever demanding, dynamic but necessary task of information management and public engagement for the Force," he said.
The Police IG reaffirmed the commitment of the Force under his leadership to well-thought-out and goal-driven partnership and collaborations, "with progressive and positive-minded organizations such as the GIZ, targeted at enhancing professional, structural and operational capacity of the Force."
In his remark the Kano State Commisioner of Police Shuaib Isma'ila Dikko sai the workshop is timely and unique in many ways.
He added that it is the contextual theme of the workshop which seeks to develop robust forensic awareness and knowledge for police Spokespersons.
This in itself flows from contemporary public relations practice which identifies Police spokespersons across the world as one of the first responders to crime scenes.
These roles are germane to the pursuit of professional criminal investigations and the dispensation of justice to both the victims and defendants
NCC set to combat e-fraud, standardise regional roaming tariffs
The Nigerian Communications Commission (NCC) and other telecoms regulators under the auspices of West African Telecoms Regulators Assembly (WATRA) are set to develop technical and regulatory modalities aimed at combating rising wave of electronic frauds, and standardising regional roaming tariffs in the sub-region.
KANO FOCUS reports that this was the crux of a two-day meeting organised by WATRA in collaboration with the Economic Community of West Africa States (ECOWAS), which started on Tuesday, October 26, 2021 at Rockview Hotel in Abuja.
The meeting, which was attended by representatives of telecoms regulators from countries across West Africa, provided a platform for key participants and stakeholders to deliberate on building a unified market in telecommunications services in West Africa, to combat roaming and cyber-related frauds, and achieve the standardisation of roaming tariffs among ECOWAS member-states.
Addressing stakeholders at the meeting, Executive Vice Chairman of NCC, Umar Garba Danbatta, who is also the Chairman of WATRA, underscored the centrality of the meeting by emphasising that, as businesses move online, the fraudsters are also going digital.
Danbatta, who was represented by NCC's Director, Technical Standards and Network Integrity, Bako Wakil, said, based on this fact and in order to give West African citizens and businesses the confidence to fully take advantage of the enormous benefits of Information and Communications Technology (ICT), there was a need for regulators to tame and outpace the fraudsters.
"About 75 per cent of trade within ECOWAS is informal, and thus poorly recorded. Therefore, digitising this trade through employing many forms of electronic payments is a significant step towards formalising, governing and boosting intra-ECOWAS trade activities.
"Our ambitions are to formalise informal trade, including agricultural commodities as well as boosting intra-regional trade and this requires us to improve collaboration on combating electronic fraud," Danbatta said.
Danbatta informed the delegates to the forum that electronic fraud is not just an African or a West African issue but a global phenomenon. He cited studies that revealed 54 per cent of consumers in the European Union said they are most likely to come across misleading/deceptive or fraudulent advertisements or offers on the Internet.
On the regional roaming service, the WATRA Chairman said the Assembly has the vision of a 'Digital ECOWAS' where improved sub-regional roaming regulation can help to facilitate an economic integration in the region.
"Our citizens, traders and companies will trade better when they can use their telephones to call contacts in other ECOWAS countries and when they can use their data subscriptions at no extra cost while travelling or doing business within the region. So, reducing and eventually eliminating the cost of roaming will also be a very significant contribution towards boosting trade within the region," Danbatta said.
The EVC expressed satisfaction at the level of collaboration among national regulatory authorities in the sub-region on the one hand; and between WATRA and ECOWAS, to achieve a common goal, on the other hand, describing such synergy as a great indicator of progress and internalisation of best global practices.
"I am very pleased to see the excellent collaboration and the sharing of workload between the telecommunications body and personnel within ECOWAS and WATRA. Their roles have become complementary and mutually reinforcing-policies legislative frameworks that have been designed at the ECOWAS level, while WATRA does the follow-up work of information-sharing, dialogue and learning dispersal amongst regulatory authorities. It is indeed becoming a well-articulated symphony," he added.
Earlier in his welcome address, the Executive Secretary of WATRA, Aliyu Aboki, emphasised the value of a trusted digital economy to any nation. He cited a study by Accenture, which concludes that "a trusted digital economy would stimulate 2.8 per cent additional growth for major firms, with the new transactions generated totaling $5.2 trillion of value creation in the economy," hence, the establishment and operationalisation of national and regional anti-fraud committee.
Aboki commended ECOWAS for "allowing this regional sharing of the enormous task of building Digital ECOWAS to work very well through WATRA, which is a regional manifestation of this collaborative structure". The WATRA Chief restated that WATRA, as a mechanism for regional regulatory collaboration, will work in unison and ensure its vision is speedily executed by making sure that no nation in the region is left behind.
Speaking at the forum, the Acting Director, Digital Economy and Post, ECOWAS, Raphael Koffi, noted that while e-fraud in the provision of communication services has always been an issue being collectively tackled, variance in termination rates agreed in commercial roaming agreements has also constituted an obstacle to harmonization of roaming tariffs which, he said, collaboration between WATRA and ECOWAS is set to achieve.
Participants at the event were updated on the status of the implementation of the Removal of Surcharges on International Traffic (SIIT) on ECOWAS countries;  establishment of a uniform tariff cap for roaming call termination in the ECOWAS region, among others.
Kano closes hospital where a doctor performs multiple surgery alone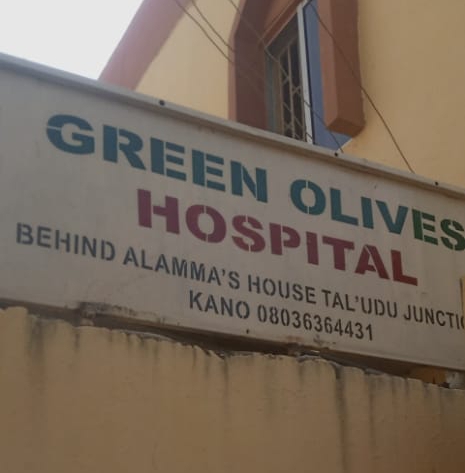 Nasiru Yusuf
The Kano State Private Health Institutions Management Agency (PHIMA) has shut down Green-olives Hospital, Gadon kaya, Gwale local government area.
KANO FOCUS reports that the hospital was indicted for professional misconduct and poor service.
A statement issued by the spokesperson of the agency Abba Dalha said the agency has received a petition that the facility has recorded two death cases in the last six months.
After thorough investigation, the agency found that, the hospital do not undertake proper investigation nor issue consent form to patients before conducting a surgery.
According to the statement the surgeon is found to be to be doing the task of anaesthetic nurse, peri operative nurse and assistant surgeon which is grossly unethical.
The statement added that the surgeon is not inclined to any speciality of surgery as one of the recorded death case was a Paediatric surgery to three year old child, while the second death was Obstetrics and gynecology surgery.
The Agency threatened to deal with the culprit in accordance with it's   guidelines and appealed to people to report quacks and professional misconduct for appropriate action.